Hey everyone, I hope you all had a wonderful weekend. We spent most of our weekend being lazy and staying cozy inside away from the rain. I love a good Sunday morning spent in bed though so I didn't mind the gloomy weather. Speaking of our bed, we recently swapped out our sheets and down comforter for these breathable and lightweight sheets from The Company Store to finish out the summer in. As for our comforter, we chose the "light" Alberta European Down Baffled Duvet Insert and since it's so hot in Louisiana right now, we didn't even bother putting a duvet cover over it. I'm so glad we chose the "light" version because I like to sleep with all the covers on no matter what time of the year it is, but sometimes the AC isn't enough and you just need to get lighter covers and more breathable sheets.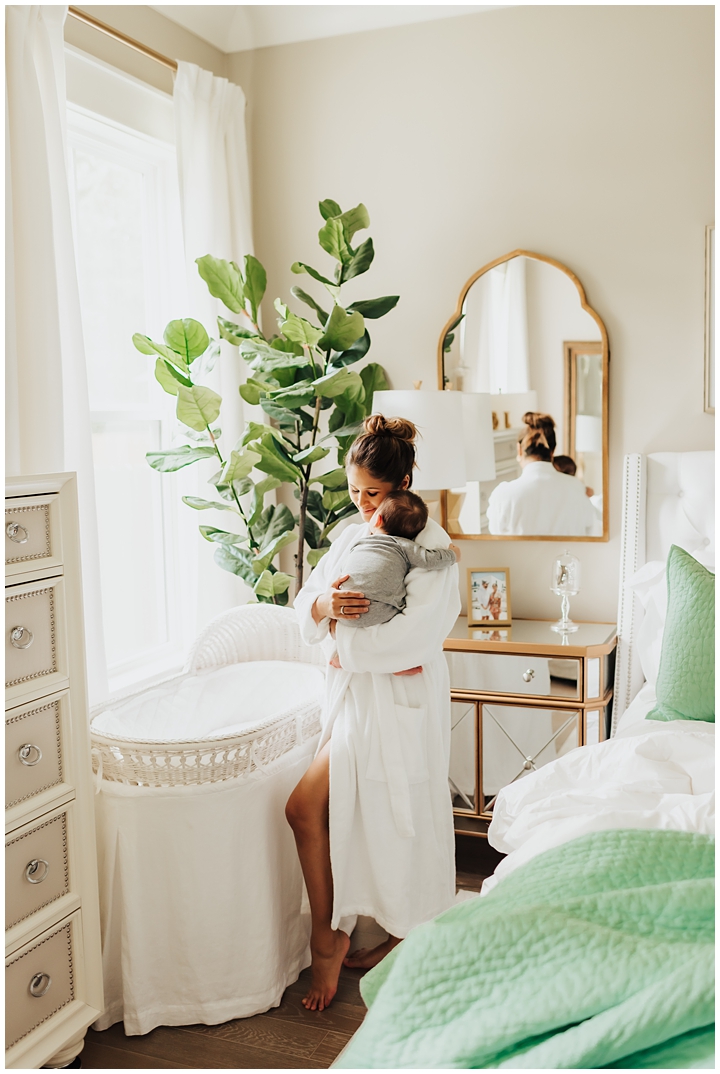 We also added a splash of seafoam with these shams and this king size cotton quilt. I usually like to keep our room all white, but we thought it would be fun to add a pop of color for summer. The Company Cotton Voile Quilt also comes in so many other colors. I also love the lilac and coral.
Right now it's Last Call Sale up to 45% off End of Season Colors & Patterns at The Company Store. Scroll through this post to see how our full room looks.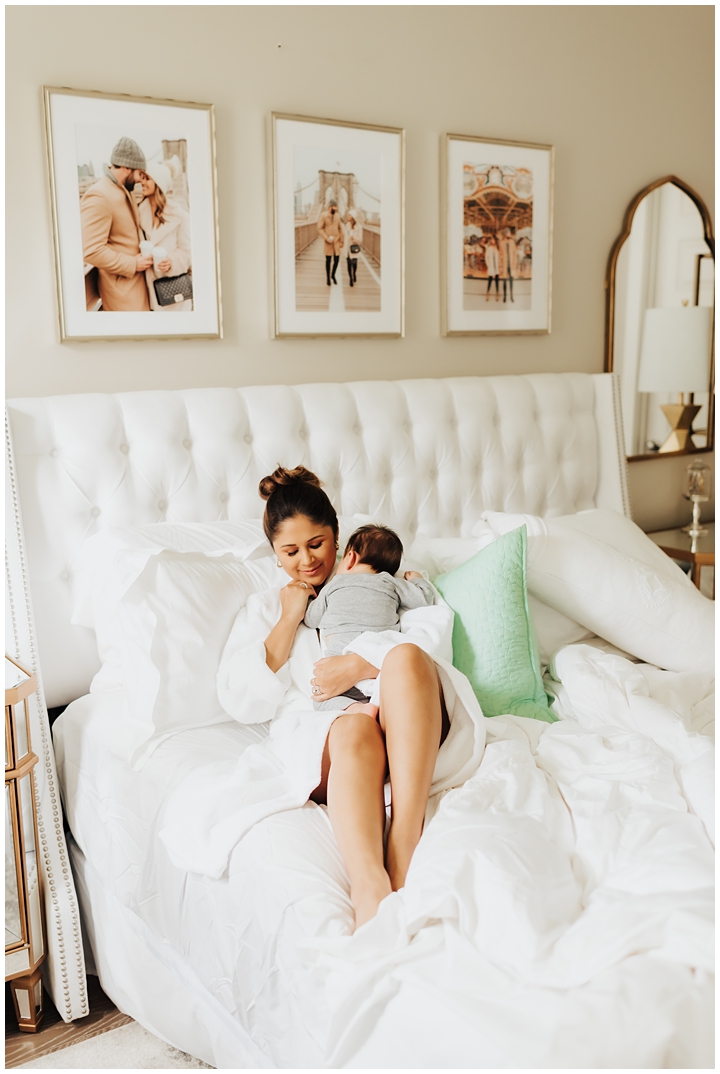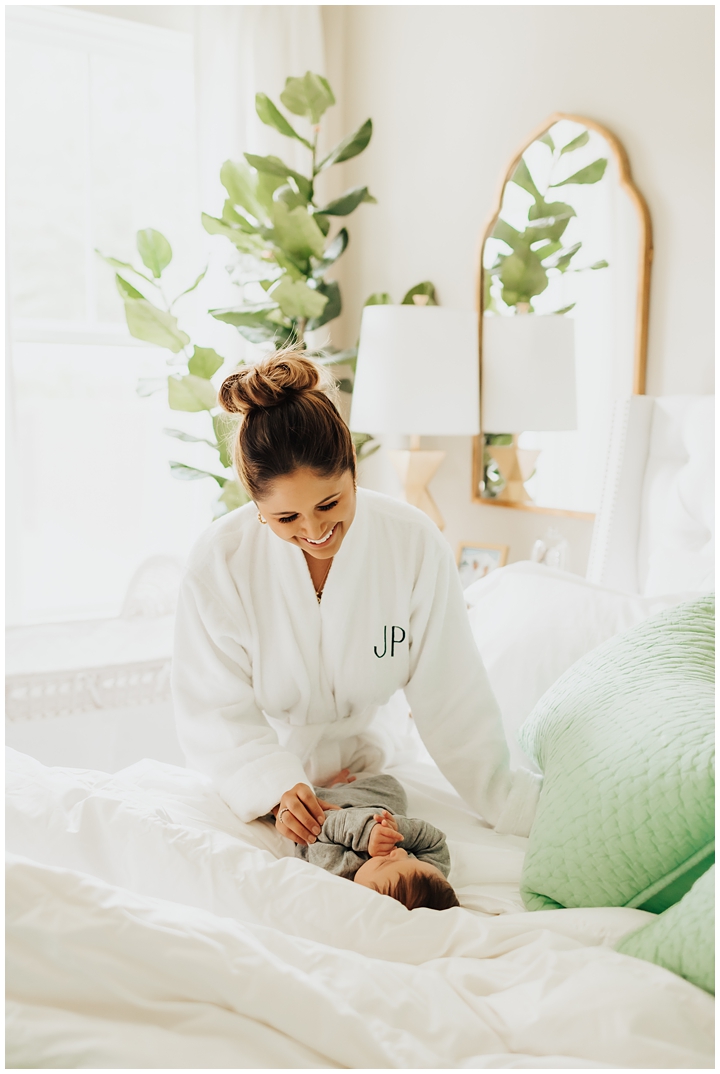 | Shop My Bathrobe & Bedding from The Company Store |

While we're totally enjoying our new bedding, nothing compares to this amazing Luxury Regal Egyptian Cotton Robe. I don't know why I never thought to get one of these before. Giant bathrobes are one of the best parts of staying at a luxury hotel and since we can't travel right now, this is the next best thing. It's like a mini staycation at our house. I got one for me and one for my husband with our initials! I think I might make this my new go-to gift for friends, especially new moms since they spend so much time lounging around the house. So why not pretend you're a day spa! Haha!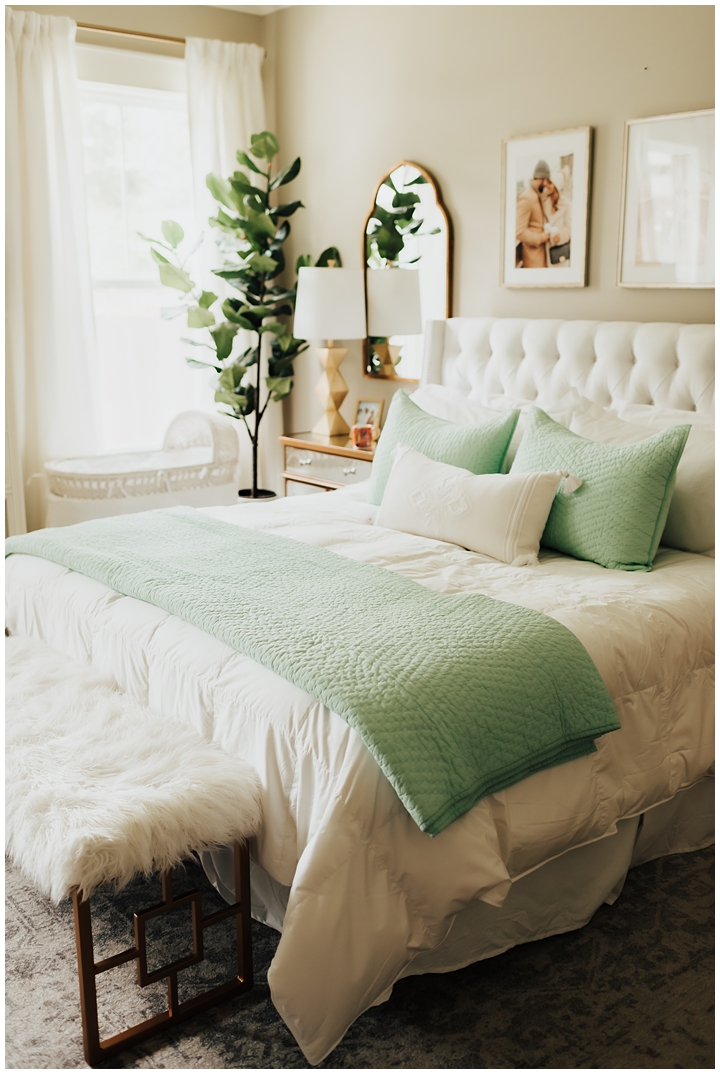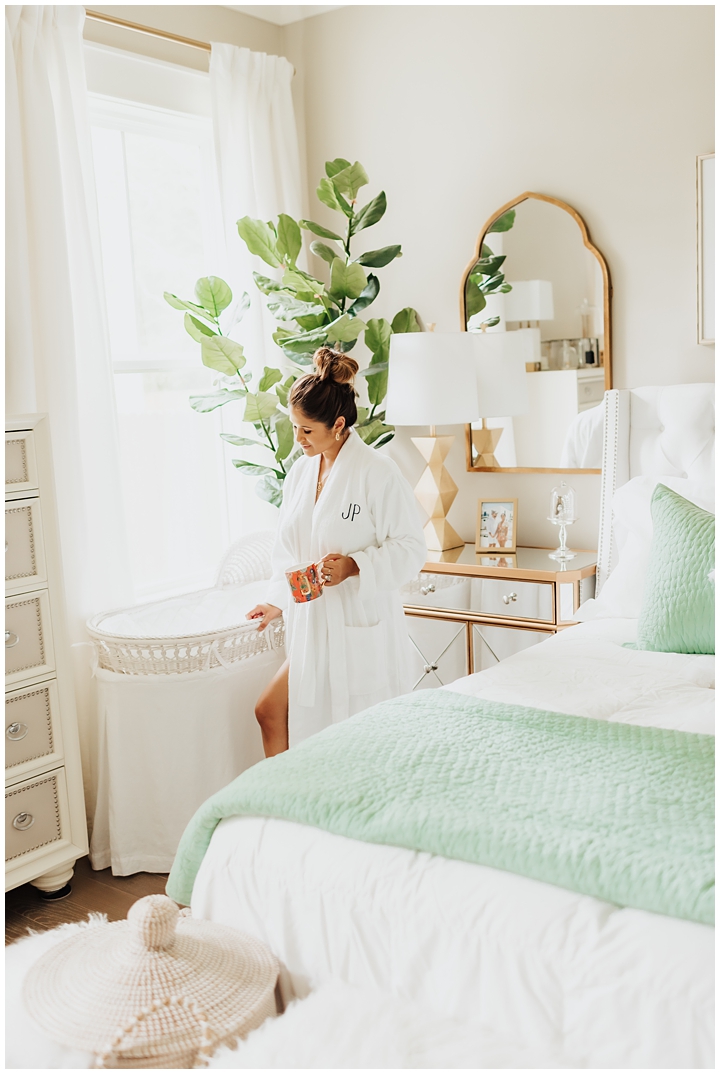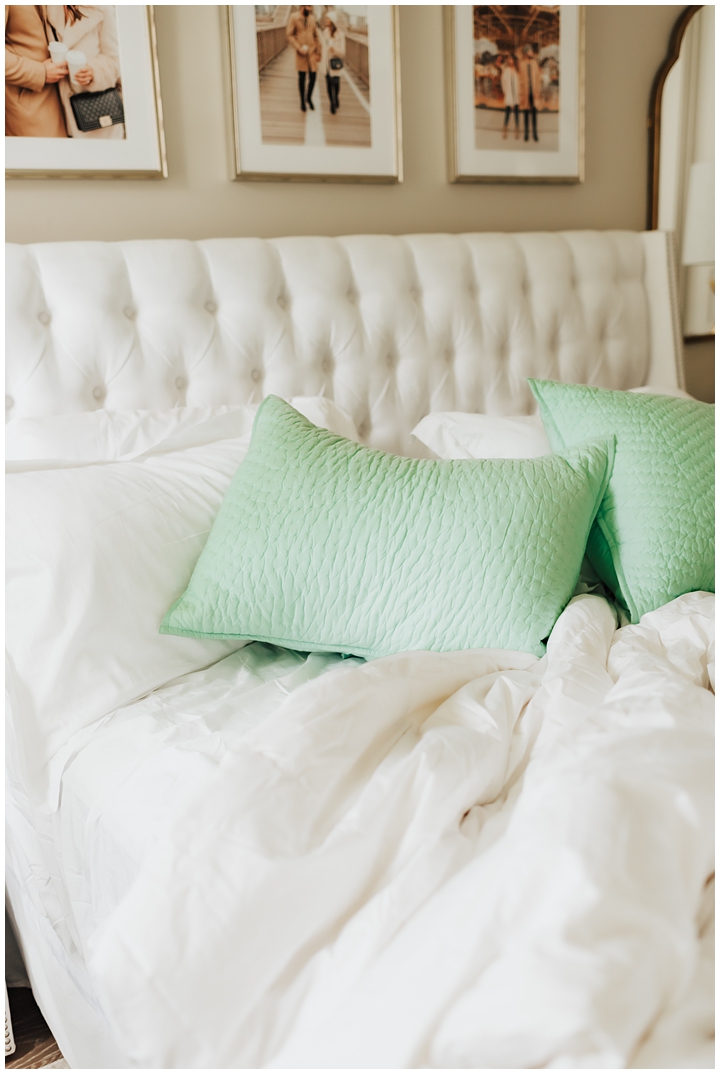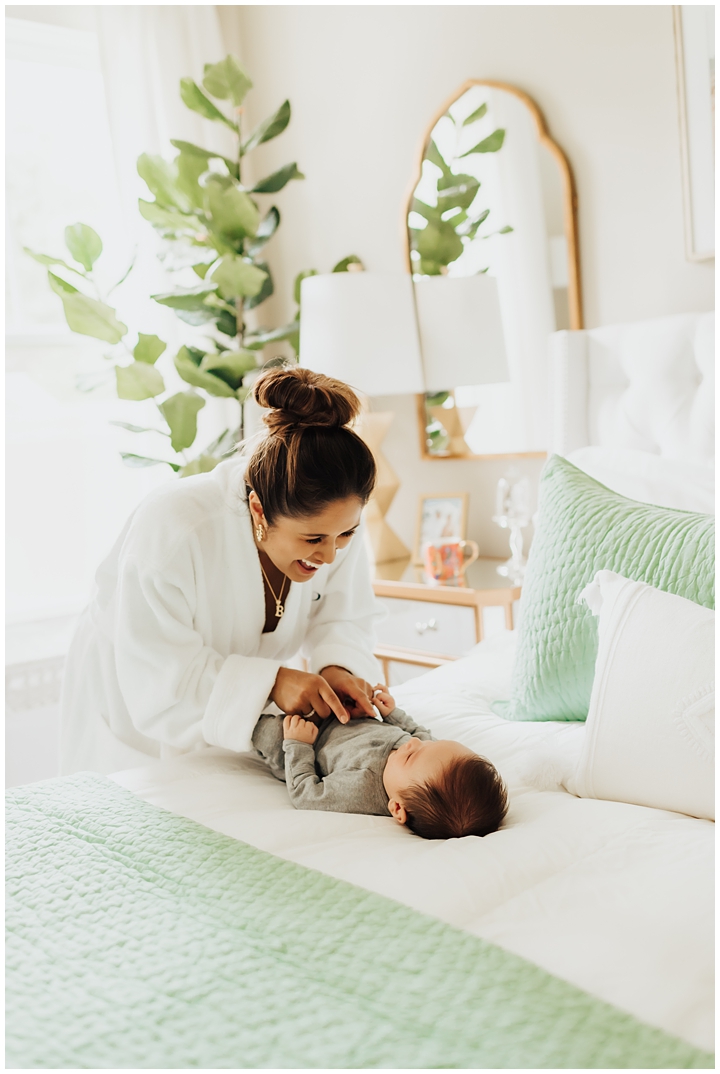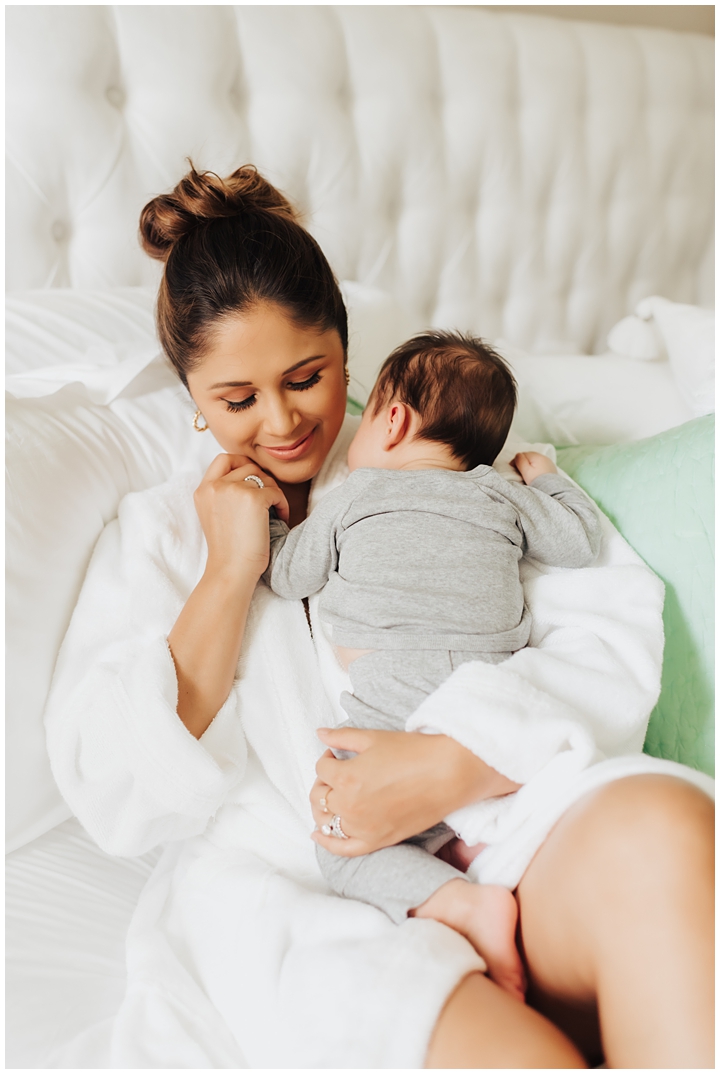 | Shop My Bathrobe & Bedding from The Company Store |

This post is in partnership with The Company Store, a brand I love. All opinions and selections here are my own. Thank you for supporting the affiliate posts who make this blog possible.