Hey everyone, I can't believe we're just a short week out from the 4th of July holiday weekend! We're heading to the beach with my family, but I know it's BBQ season so I wanted to share some beautiful outdoor entertaining pieces from Mark & Graham that will bring your backyard BBQ party to the next level. As most of you know, Blake and I recently renovated our backyard and built an outdoor kitchen so we've been doing a lot of outdoor entertaining and we have loved using our Mark & Graham pieces. Scroll through this post to see our latest outdoor additions and along with our 4th of July BBQ essentials.
You can find our egg chair here—>Southport Patio Egg Chair
| Shop My Look |
Outfit: Parker Short | Greece Sandals | Laniyah Fringe Drop Earrings | Crop Top  | Bracelets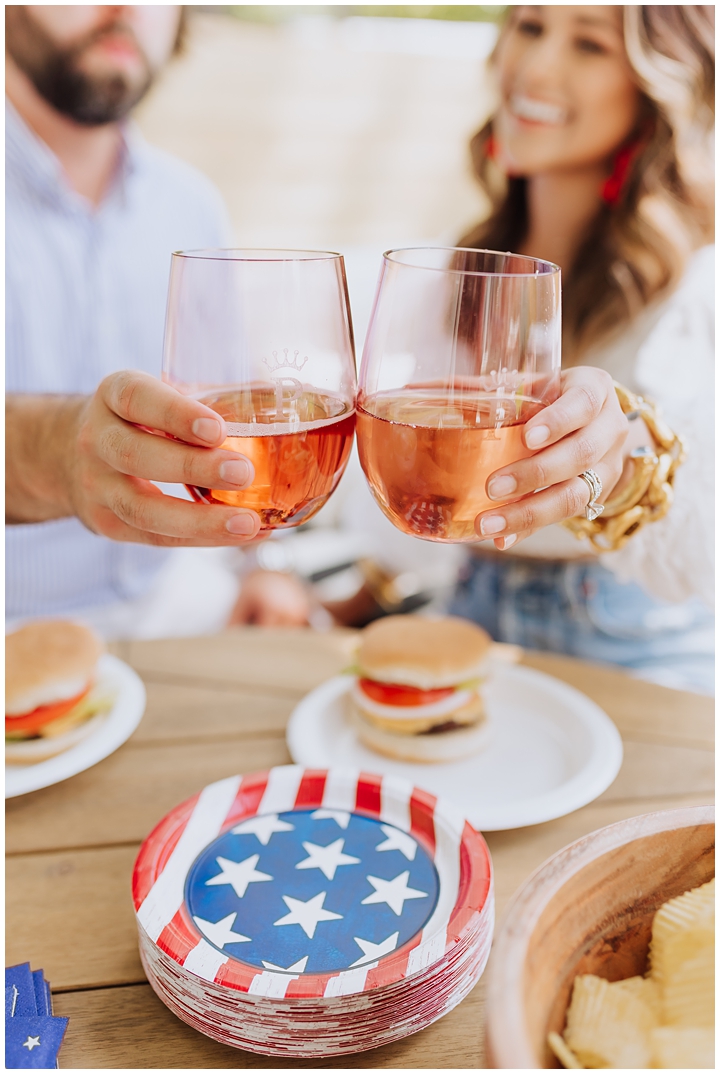 | Shop my BBQ Essentials from Mark & Graham |

1)  Outdoor Stemless Wine Glasses — First things first, let's be real here you can't truly enjoy being outdoors in the blazing summer heat without a refreshing drink or some rosé in hand so I put these custom outdoor stemless wine glasses first on the list. I love how you can personalize them with your initials and even choose from a few different colors. The best part though is the fact that they're plastic so you don't have to worry yourself or your guests dropping and shattering any of your nice glassware.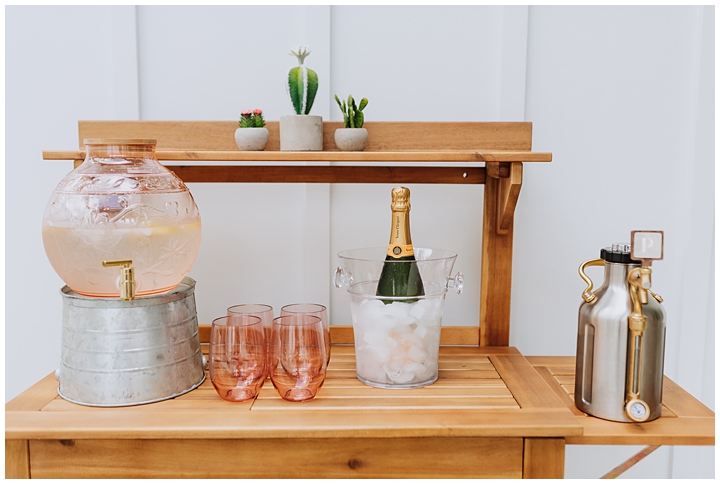 See more on this outdoor drink station here—> How to Create an Outdoor Drink Station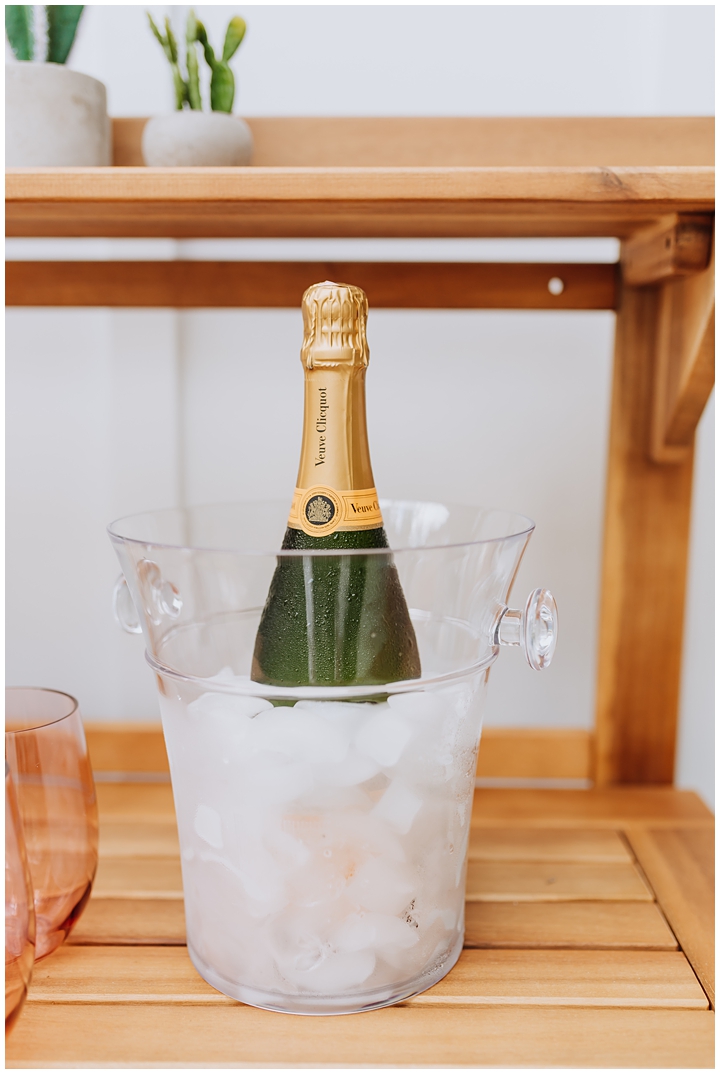 2)  Outdoor Ice Bucket — As I mentioned, cold refreshing drinks are key to truly enjoying your outdoor space so make sure you have all the necessities to keep your drinks cold like this custom outdoor Ice Bucket from Mark & Graham. Keep multiple cans and bottles chilled on display with the their Wooden Wine Trough. You can personalize that too!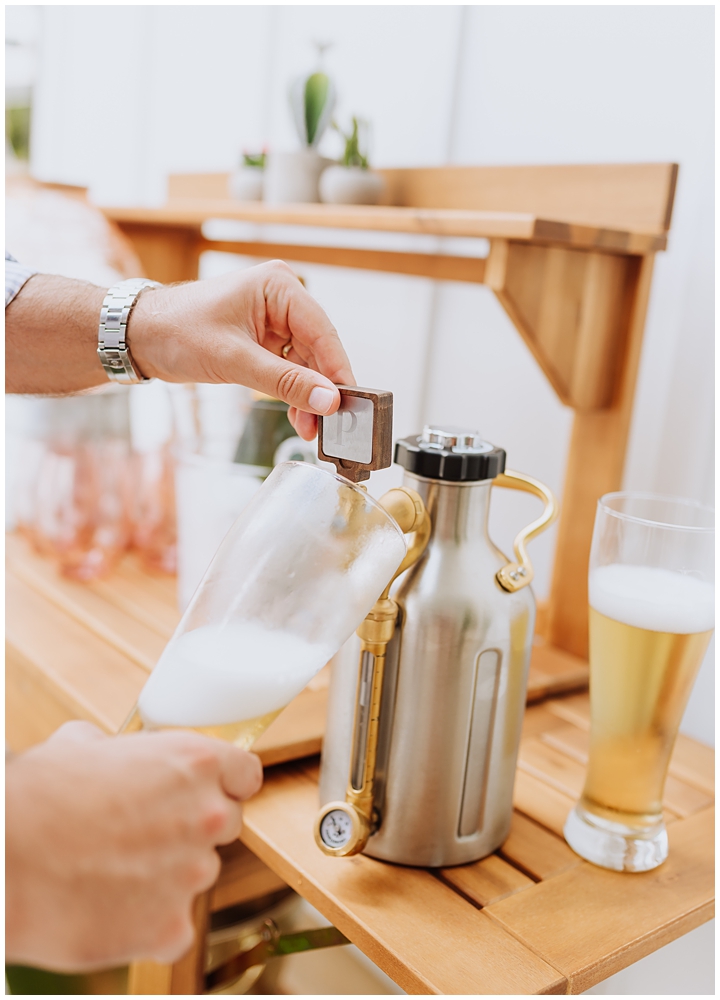 3) GrowlerWerks uKeg with Tap Handle — Don't worry guys! I've got you covered too! This personal growler is sure to keep your beer ice-cold, but it doesn't stop at beer! The growler is designed to to keep beer, champagne, carbonated cocktails and other sparkling beverages carbonated and fresh for up to two weeks.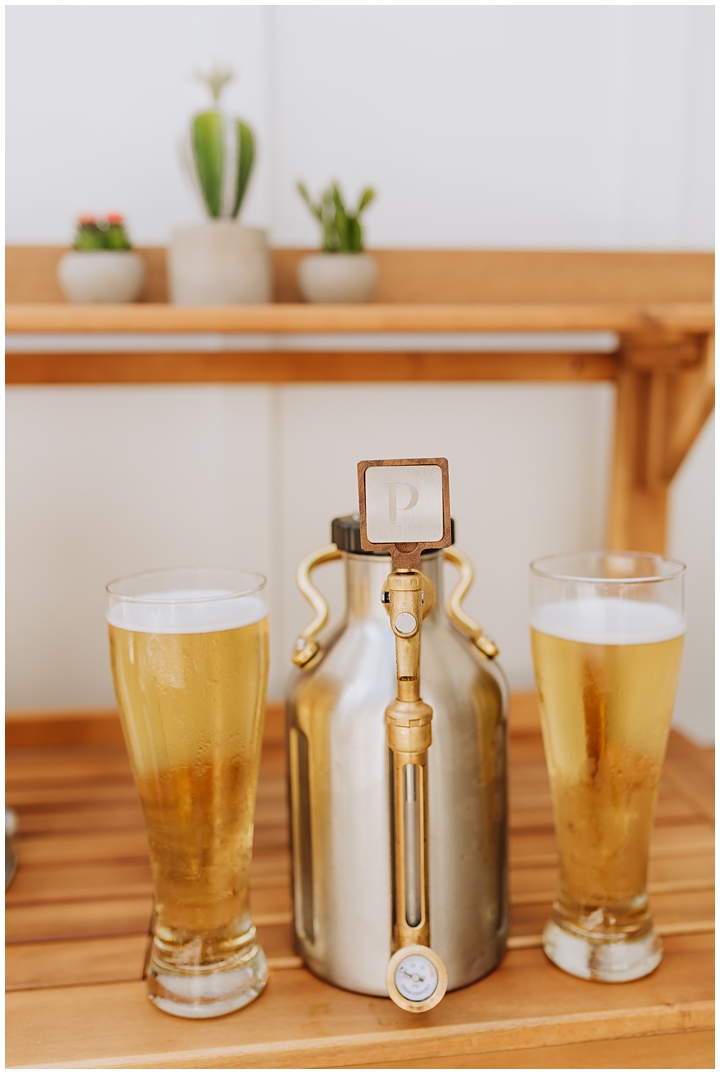 4) Custom Bean Bag Toss — Keep your kids and guests entertained while you prepare the food with this custom bean bag toss. The game is super easy to set up and fun for all ages.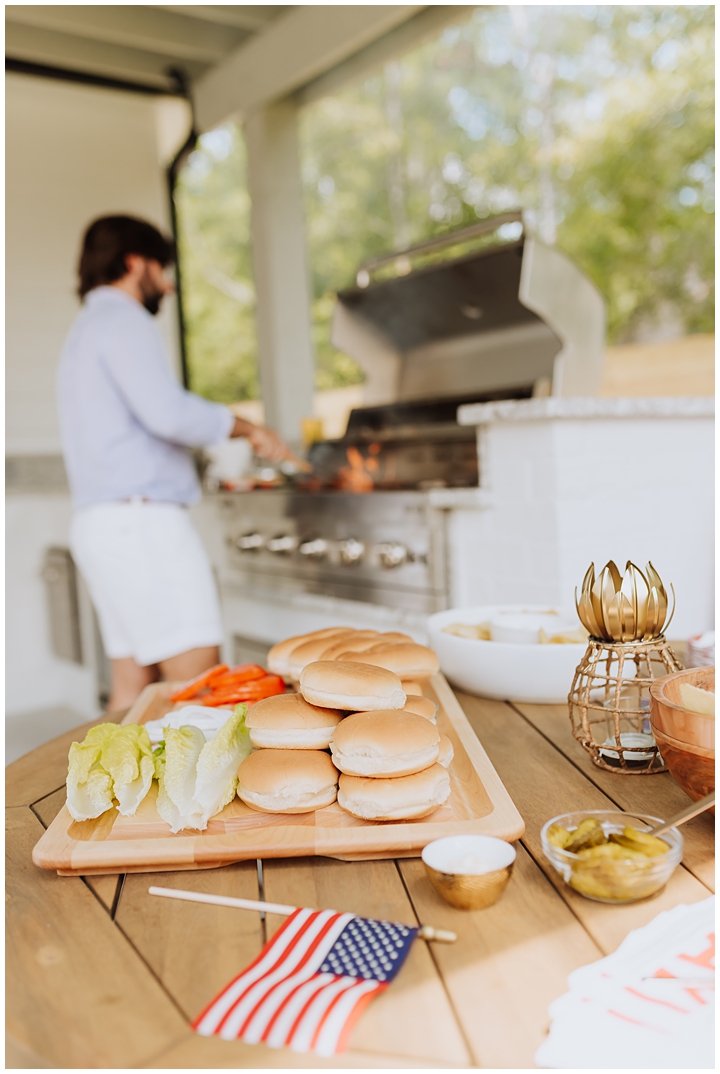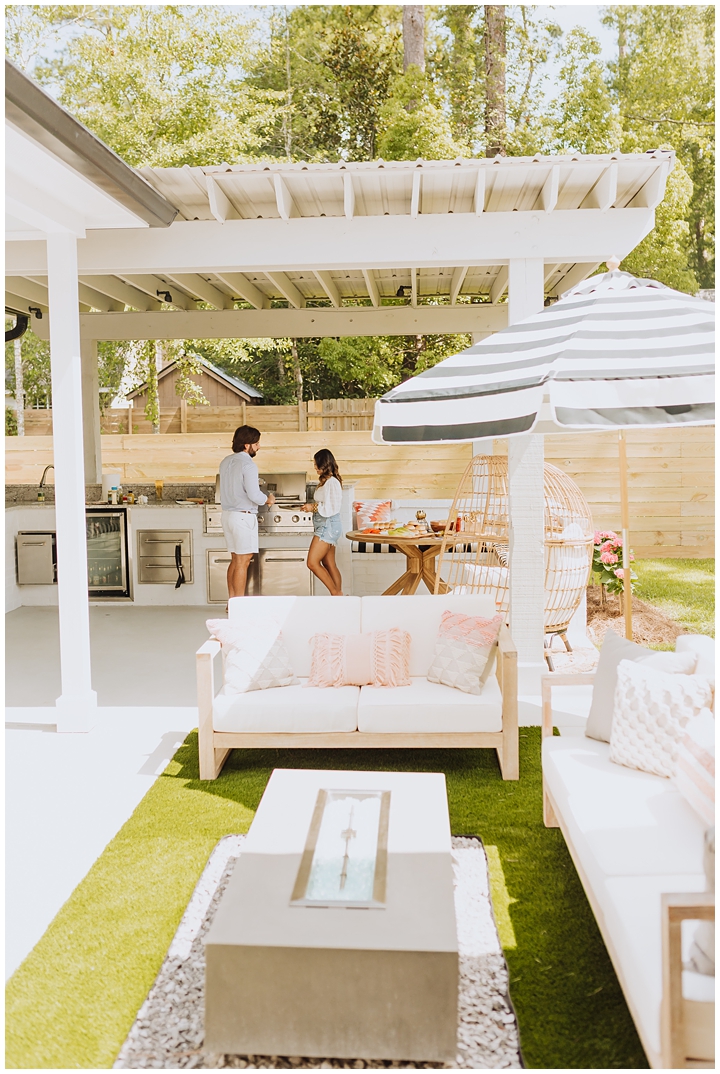 See more on my backyard furniture here—> Cinco de Mayo Theme Baby Shower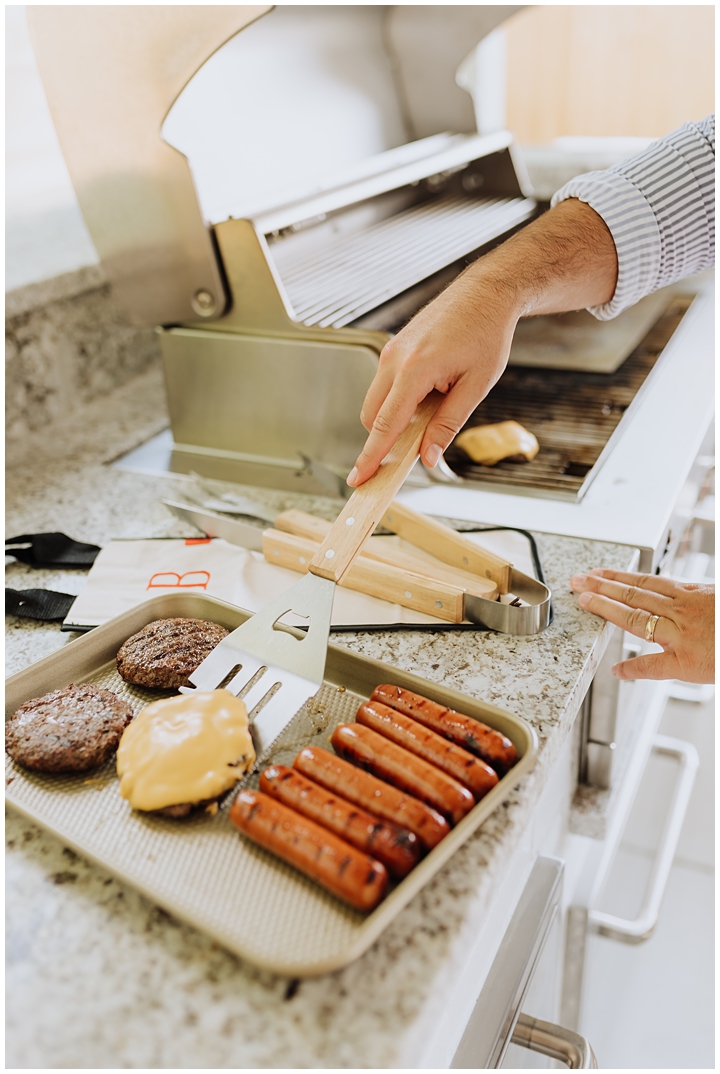 5 & 6) BBQ Tool Set — Get your grill master all set up with all the tools he/she needs complete with a BBQ Carving Board — I actually used my carving board to set out all of the fixings for the hamburgers and hot dogs at our last cook out. And now we have it on display behind our stove in the kitchen so it has multiple uses!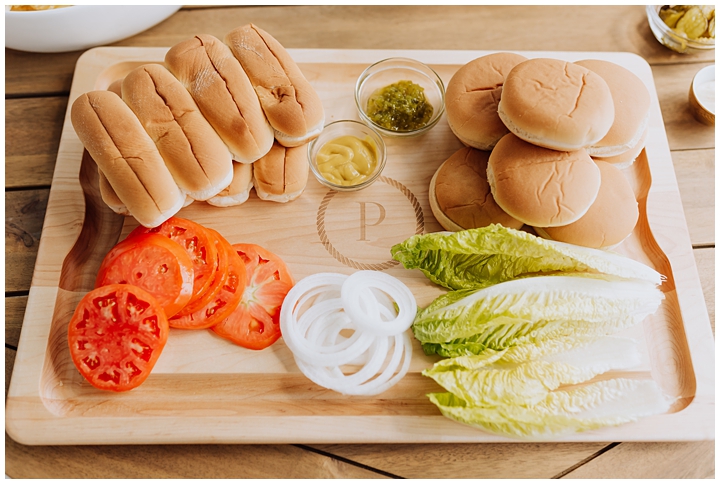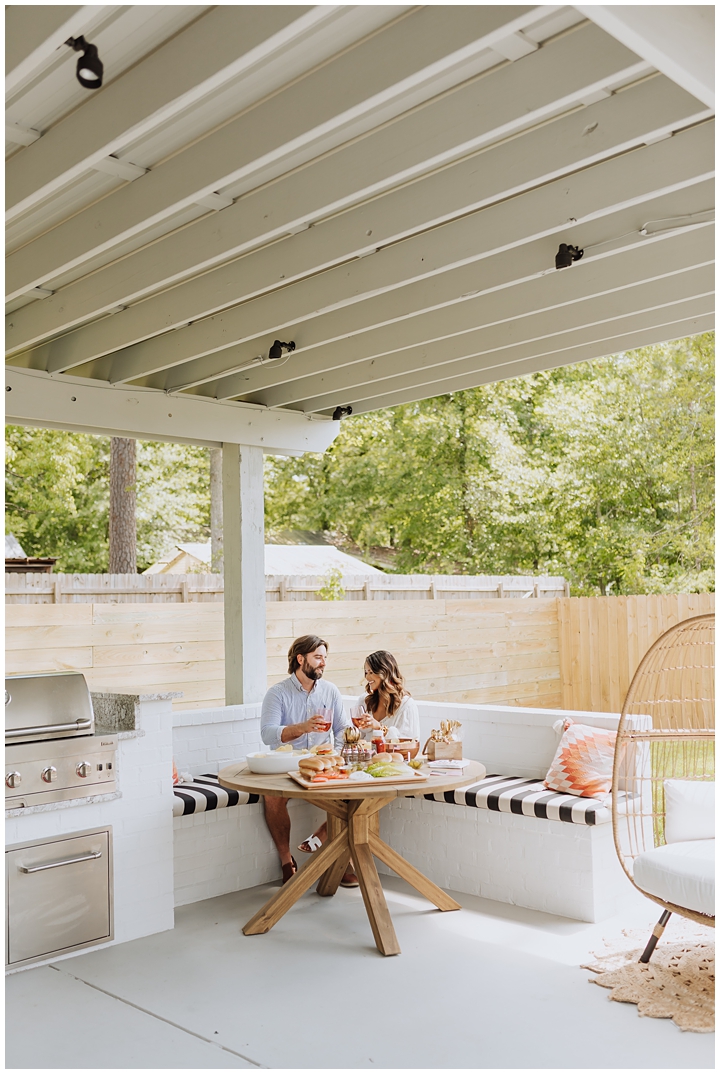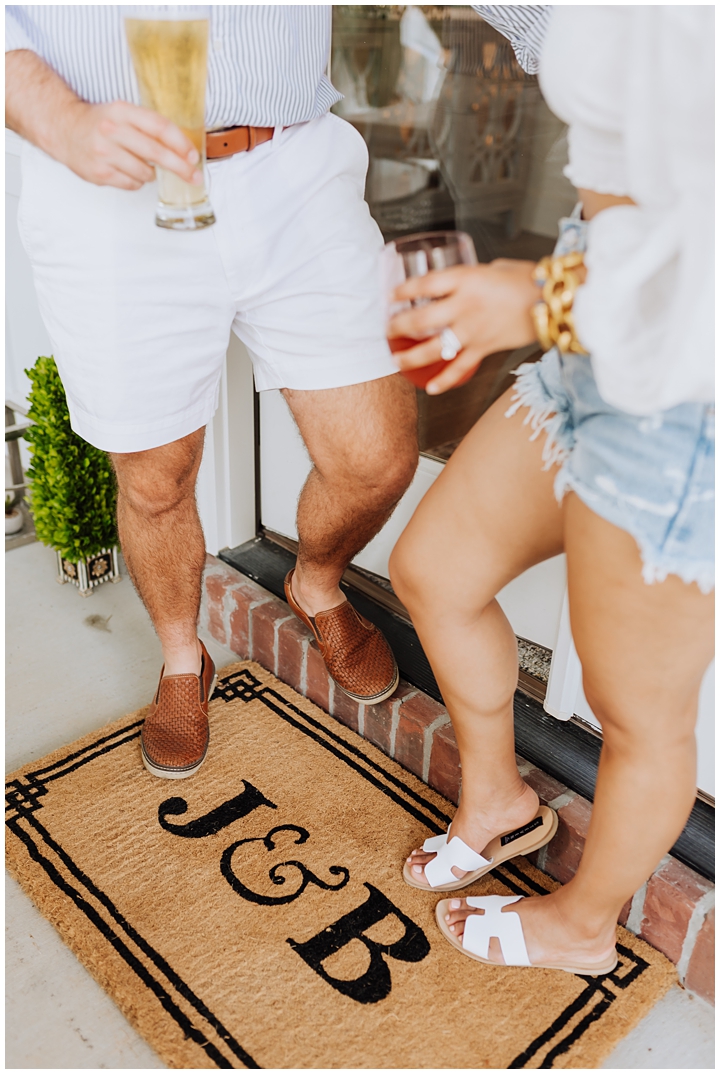 7) Personalized Doormat — I got one of these personalized doormats as a wedding gift and I loved it so much and that I decided to get one for our backyard with both of our initials. It helps with my fear of people tracking dirt into the house during parties.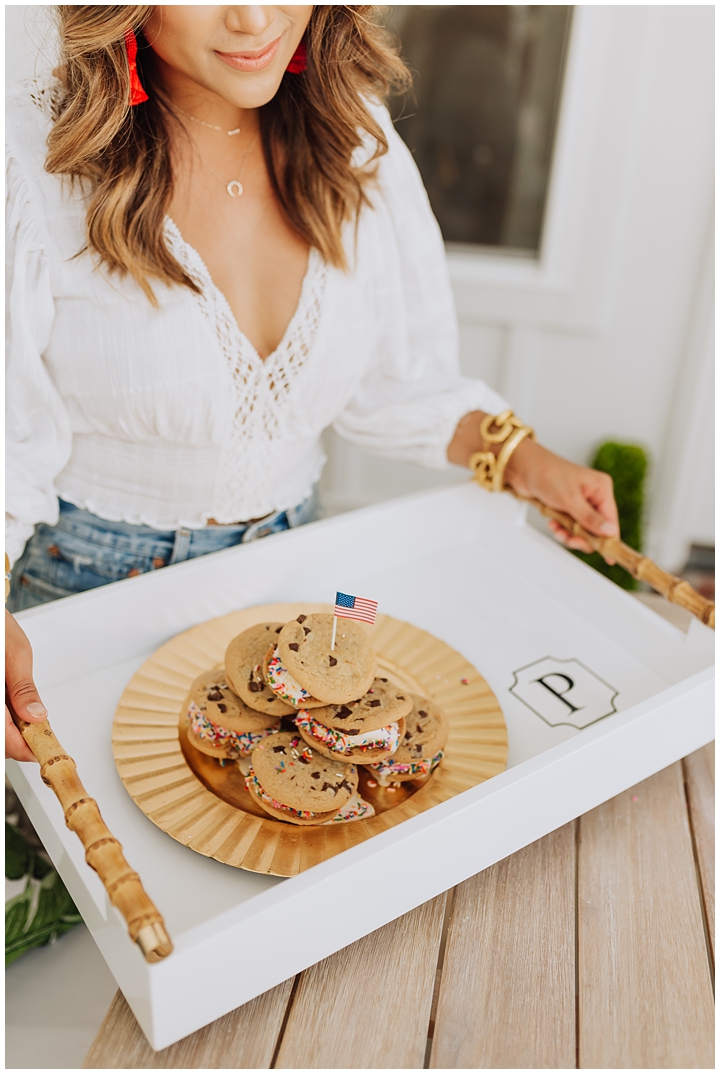 8) Bamboo Lacquer Tray— Last, but not least…dessert! Just like the BBQ carving board, this bamboo lacquer tray has multiple uses. I passed around dessert on the tray, but you can also use it as a drink station, snack station or even for decorating your coffee table or console table.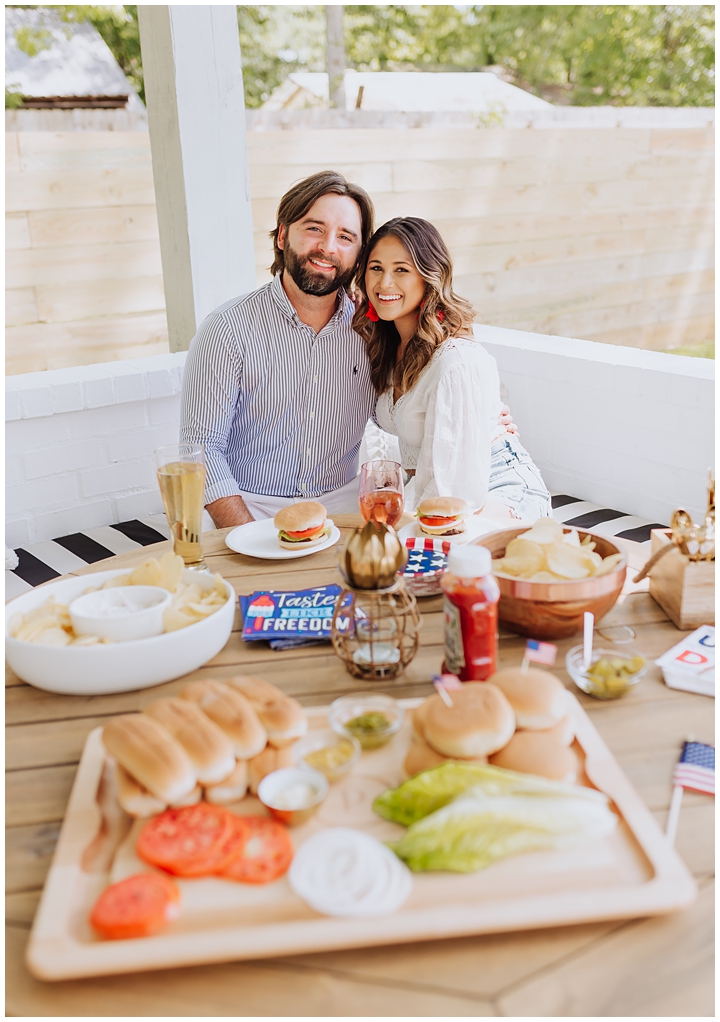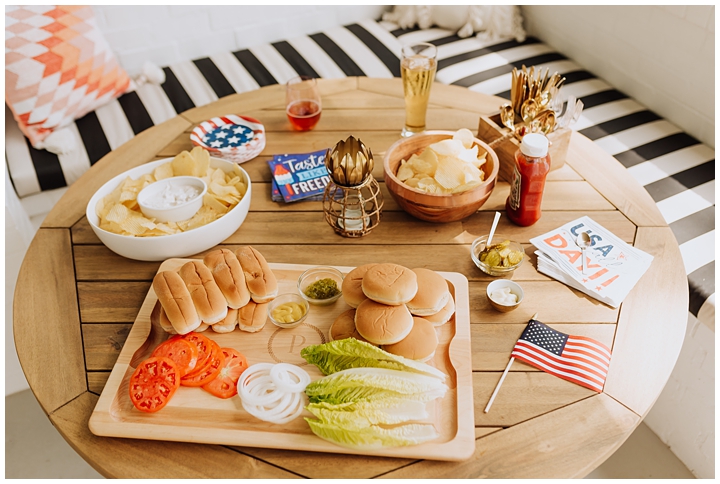 | Shop my BBQ Essentials from Mark & Graham |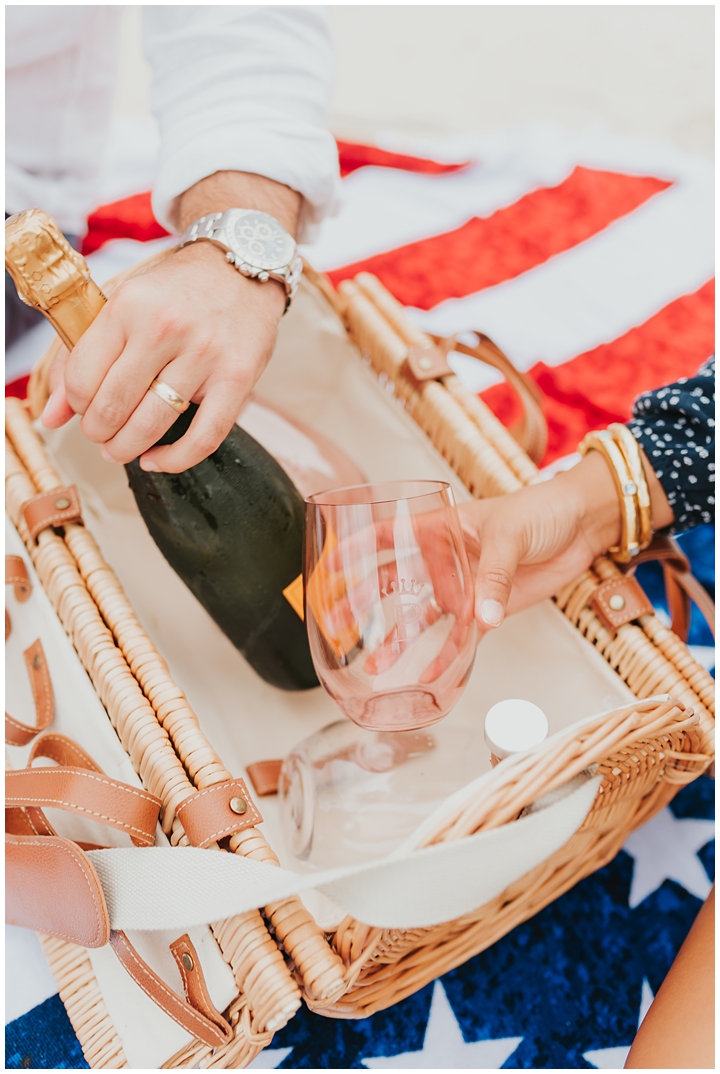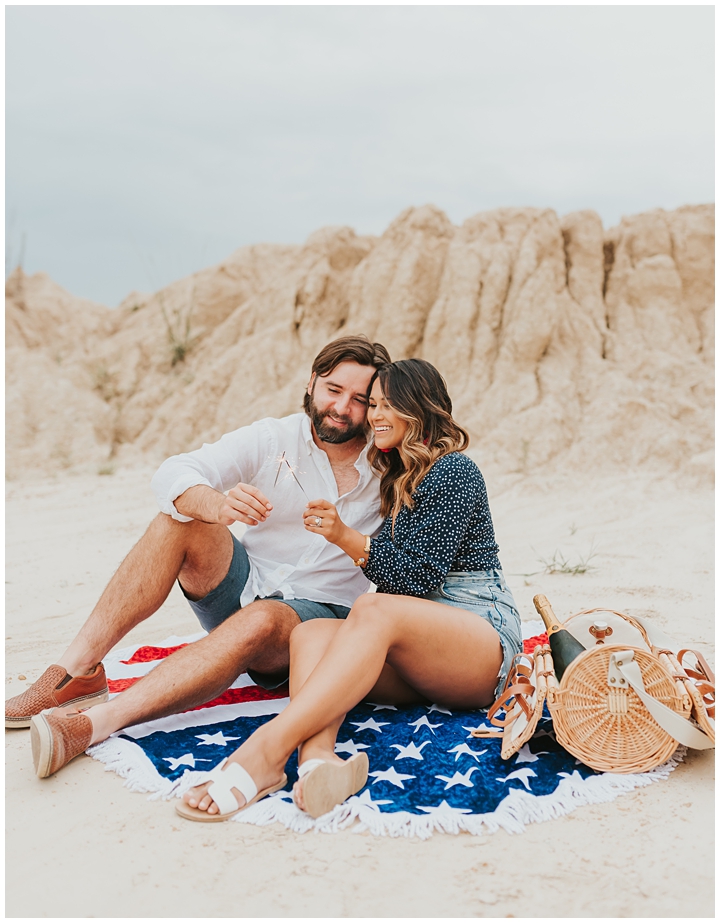 | Shop My Look |
Outfit: Parker Short | Greece Sandals | Laniyah Fringe Drop Earrings | Navy Cropped Top | Bracelets
This post is in partnership with Mark & Graham, a brand I love. All opinions and selections here are my own. Thank you for supporting the affiliate posts who make this blog possible.