Hey everyone, have you ever thought about doing bridals after your wedding as opposed to before your wedding so can you invite your new spouse to join you in the photo shoot? I know these things are usually called "day after" photos, but let's face it…who looks photo-ready after a night of partying. So why not schedule something fun with your photographer and new hubby after you've had some time to recover? Plus you'll both get to show off your new rings. Speaking of rings, today I'm sharing the details on our wedding bands from Lee Michaels.
Blake and I both went to Lee Michaels to pick out our bands together. Blake said he would have rather gotten a new watch, but I explained that it didn't really work like that! LOL! I was super excited about creating a stack of bands to wear with my engagement ring because who doesn't want more bling! I thought I knew exactly what I wanted, but when I sat down to try on rings with the sales associate, I realized I had no clue what I was doing. Thankfully the Lee Michaels fine jewelry expert was super helpful and I ended up picking out two bands I loved. It only took me like two hours and 8,594,752 bands to find them! I'm kidding, but the sales associate was super nice and let me try on as many as I wanted to as many times as I wanted to and thankfully they had such a great selection for me to choose from! I ended up picking one yellow gold infinity band and a second yellow gold band without prongs to complement it.
Blake, on the on the other hand, only tried on two before making a final decision on a slender "barely there" gold band.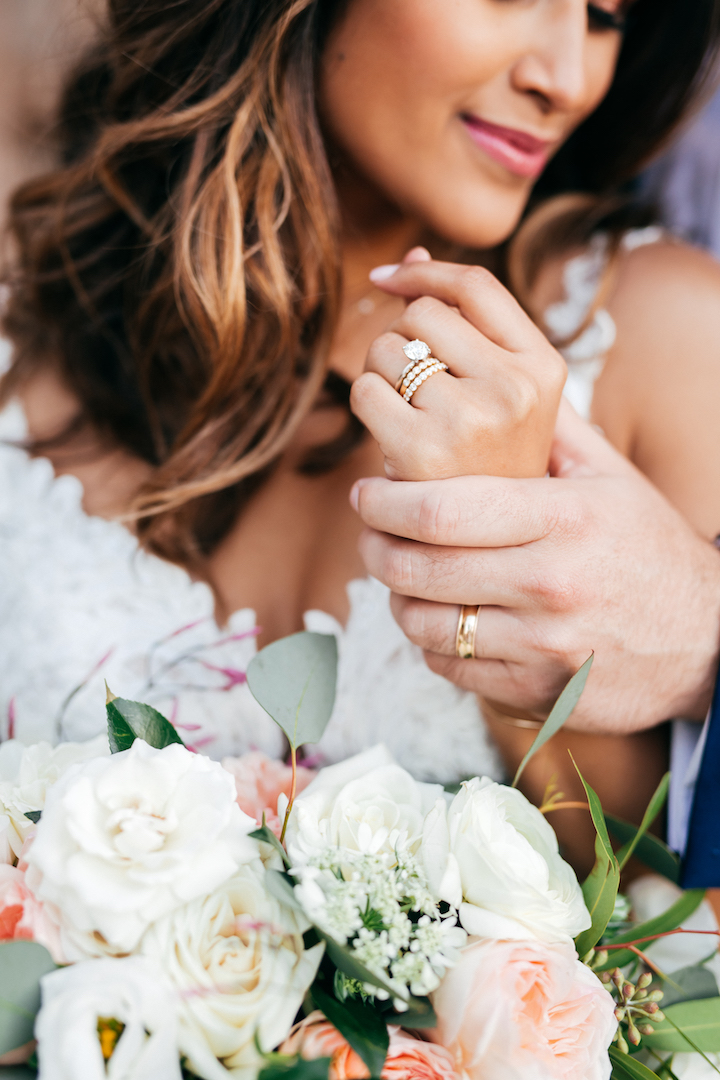 3 Tips for Choosing Wedding Bands:
Do your research first! Search the style of your engagement ring on Pinterest to find photos of what your diamond pairs well with. Once you find styles you like, look up the different designers at the jewelry store you plan to purchase your bands from so you know the exact styles you want try on.
2) Make an appointment at your local jewelry store! We went to Lee Michaels because they carry a lot of the styles and designers I like.
3) Try on additional styles! I know I said to go in with a plan and I do strongly suggest that, but you'd be surprised at what styles you'll fall in love with once you actually try them on!
Bonus Tip: Don't make your final decision at your first appointment. Take photos of all the options you love next your engagement ring and sleep on it. It also doesn't hurt to get a second opinion! Share the photos with the people who know you best and I think you'll find that they'll love your first choice too and even if they don't, you'll defend the style you truly want.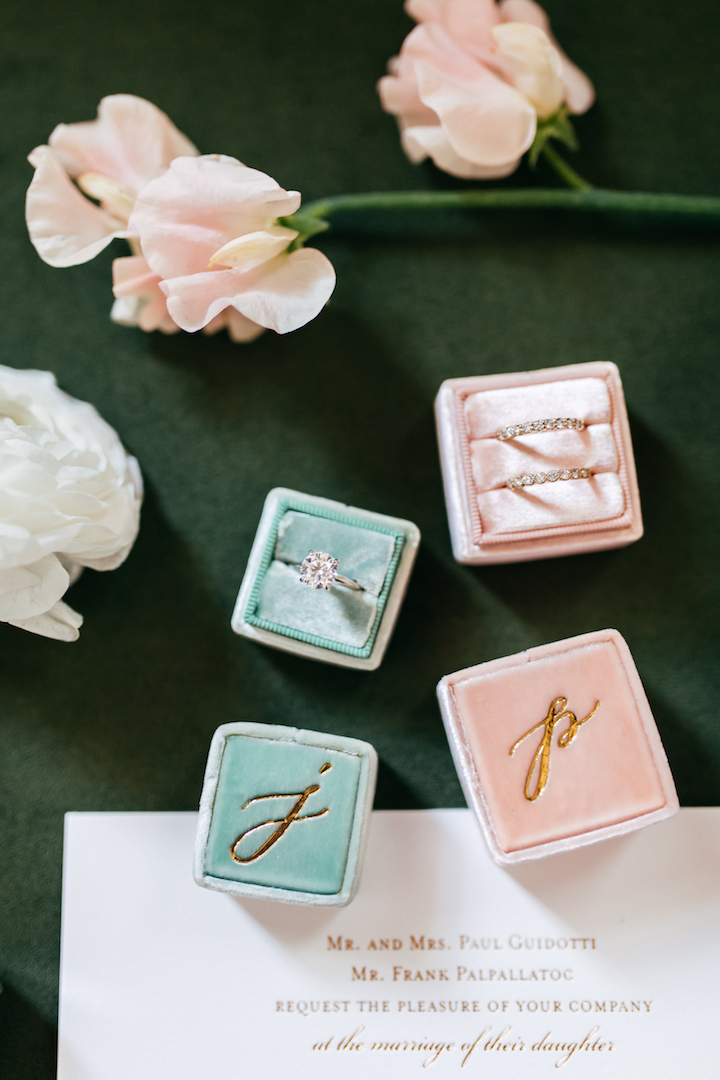 Funny story: When Blake first got his ring, he wasn't too excited about wearing it because he wasn't used to seeing jewelry on himself, but now he actually really likes it and even wears it to sleep! LOL
Velvet ring boxes c/o The Mrs Box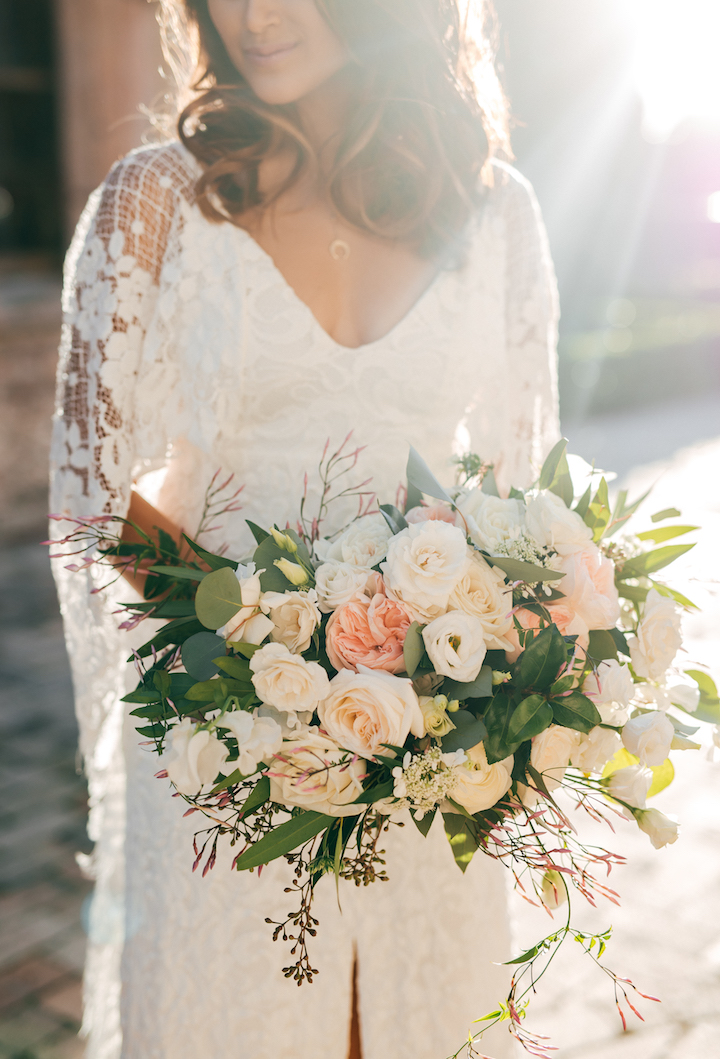 This is what bridal bouquet dreams are made of. Kim Starr Wise killed it with this loose, asymmetrical bouquet that I requested for my shoot with Blake.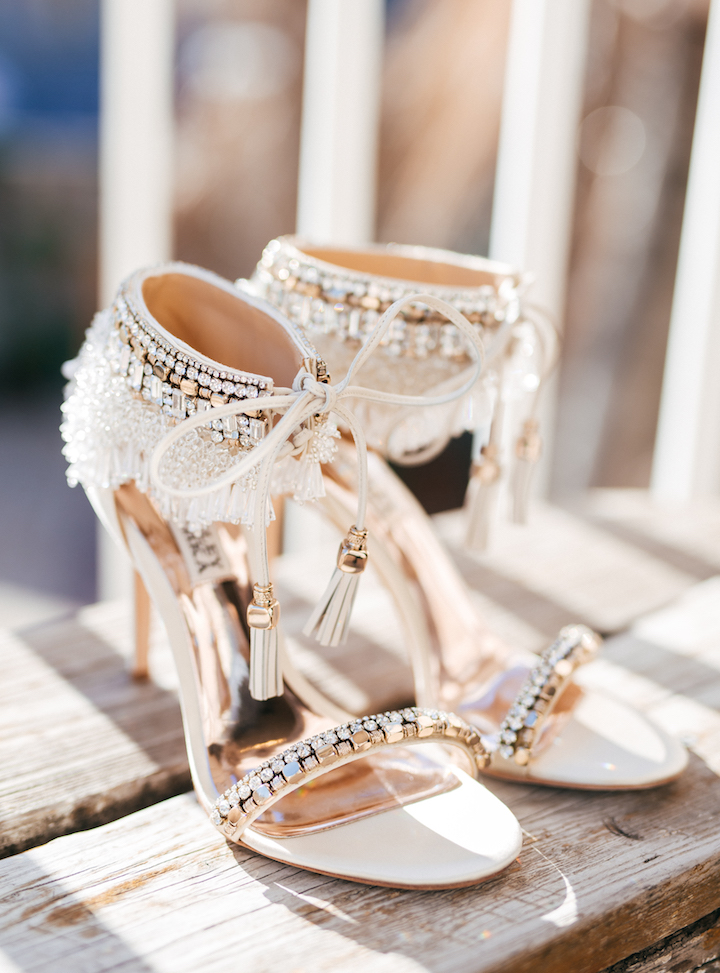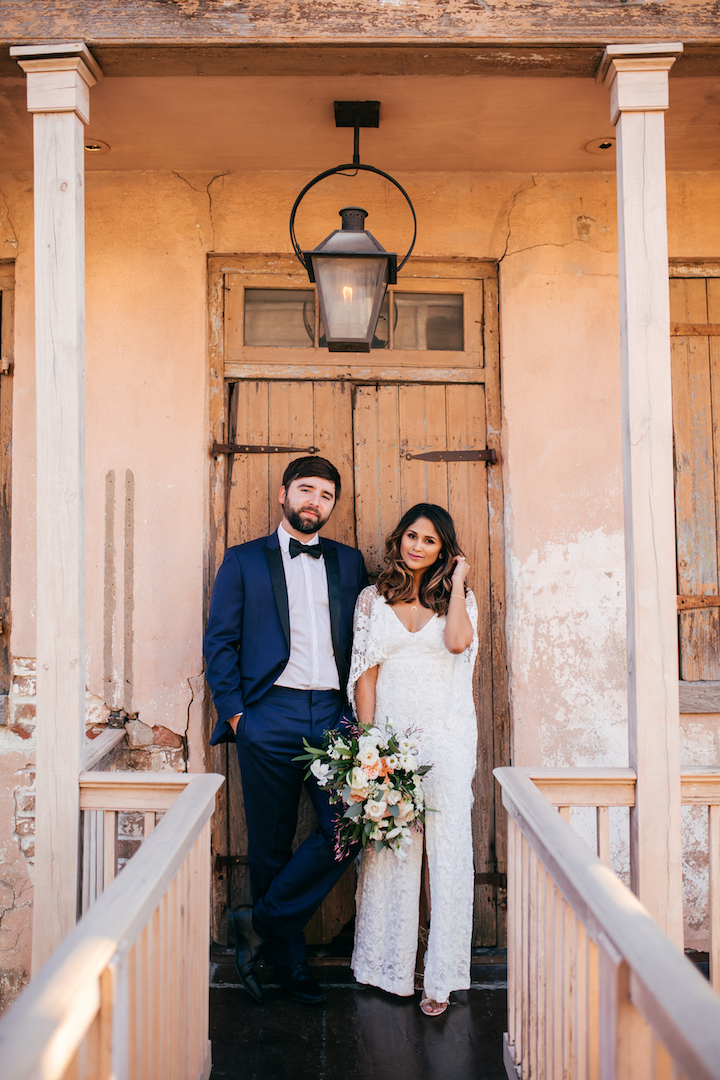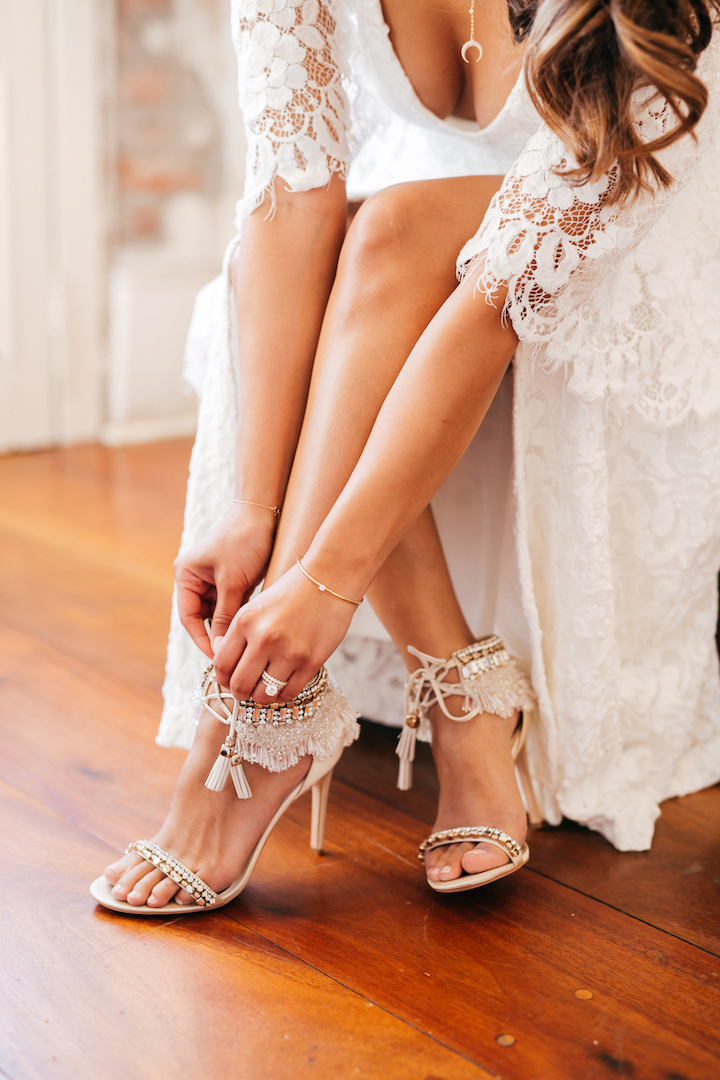 Badgley Miskcha Katrina Heels (also available here)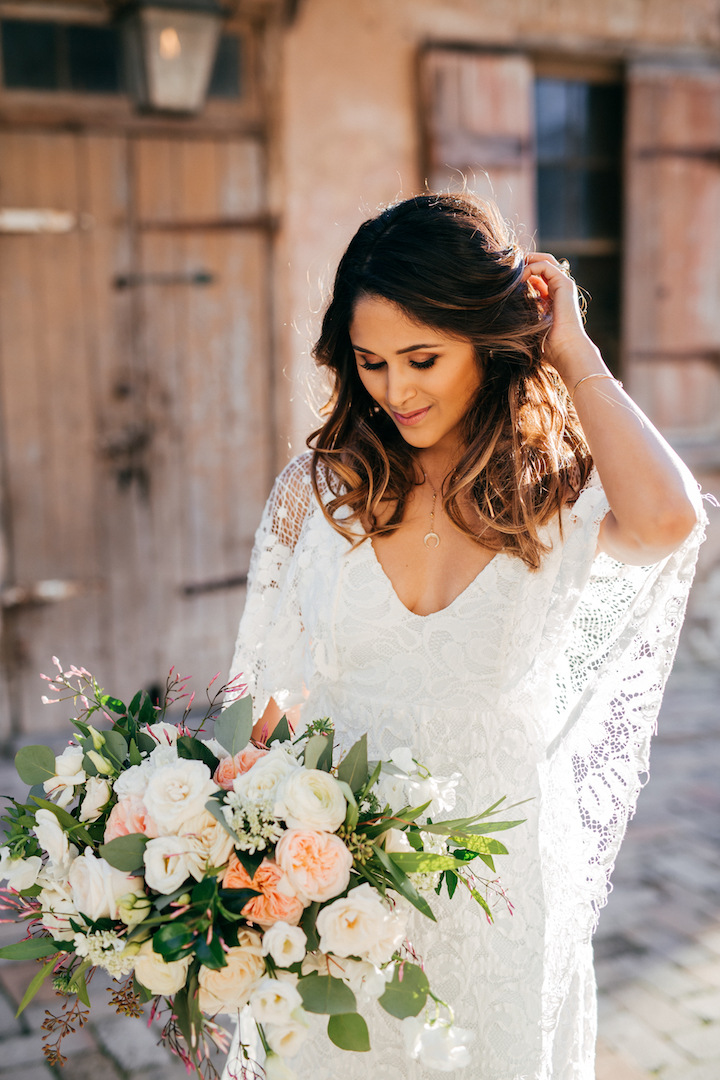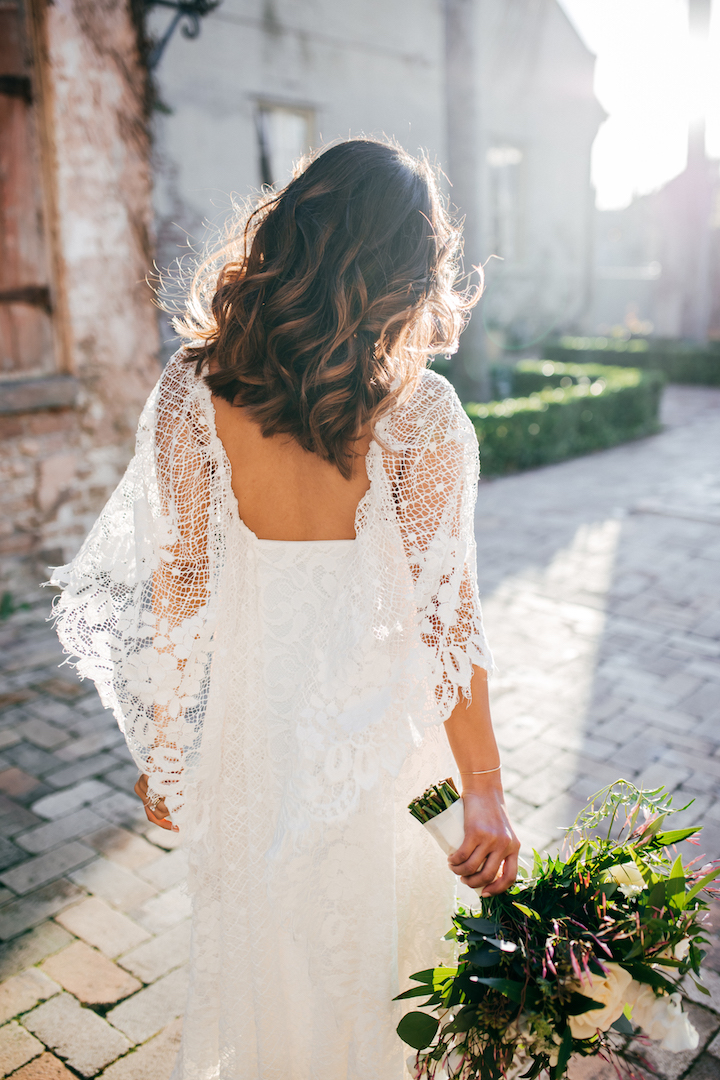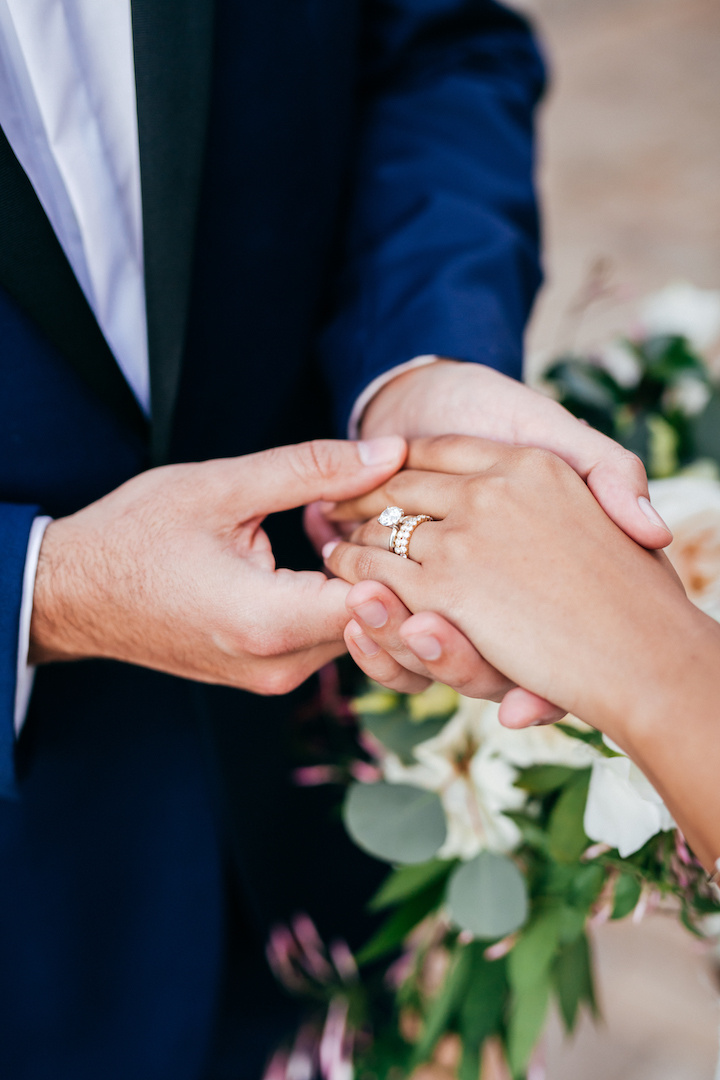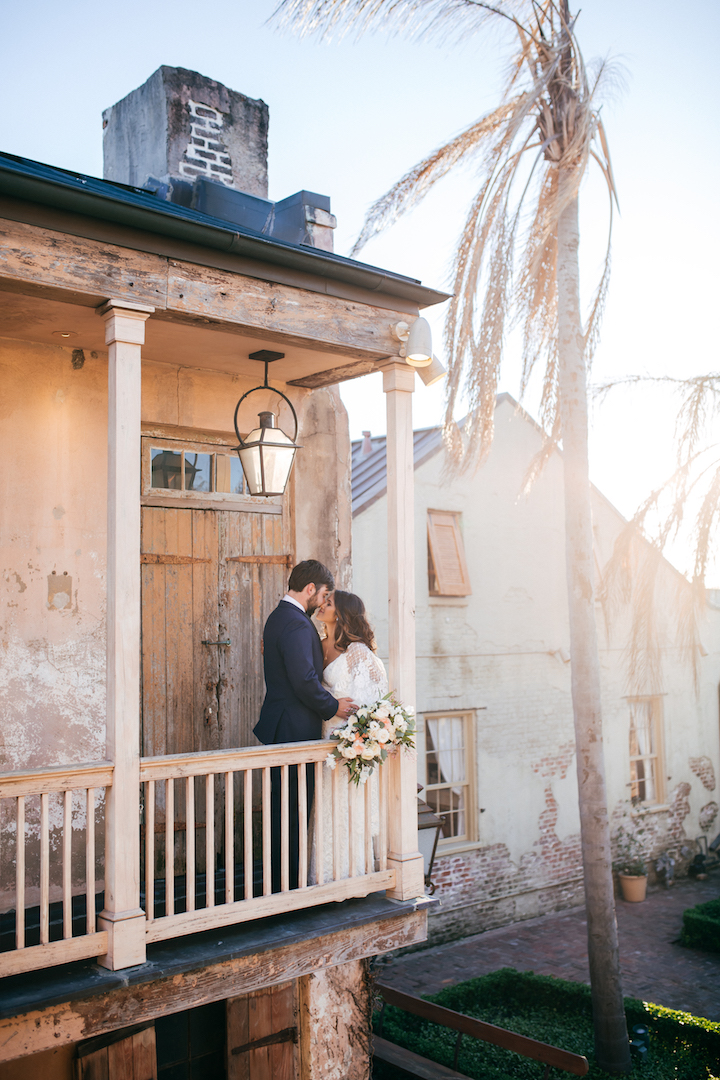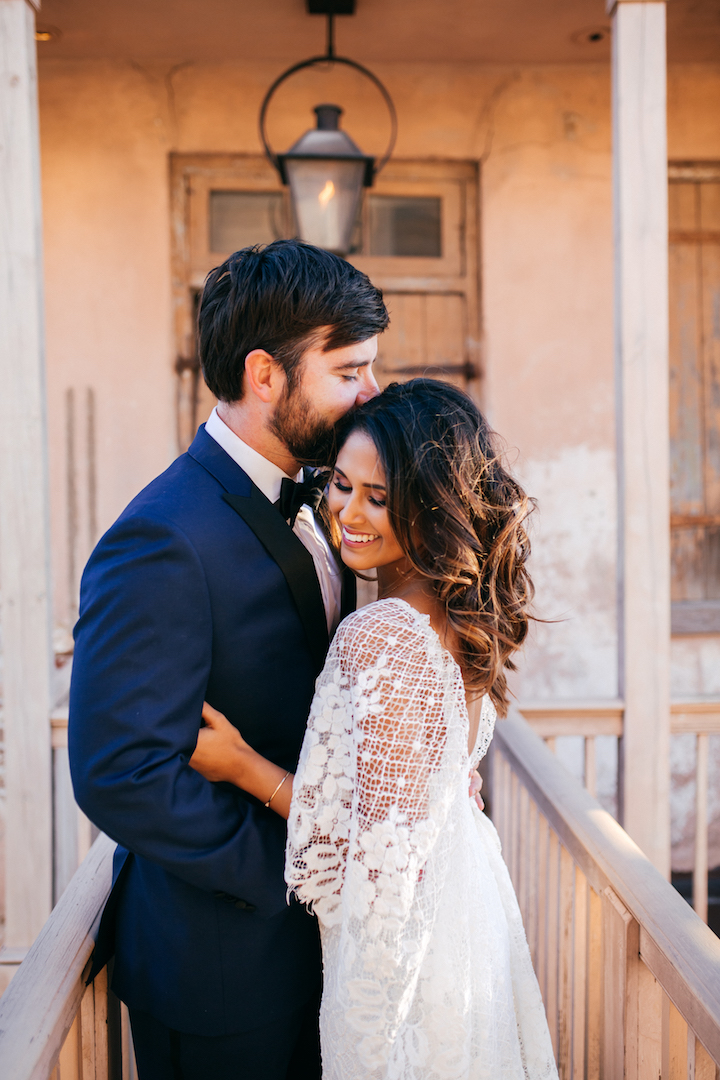 | Shop My Look |
Outfit: Grace Loves Lace Verdelle 2.0 Dress — wearing size XS | Badgley Miskcha Katrina Heels (also available here) | Bracelets & Wedding Bands c/o Lee Michaels
Blake bought his navy extreme slim fit tux with black lapels on sale from Men's Warehouse.
Hair & Makeup by Courtney Graham | Shoot Location: Race & Religious in New Orleans | Photos by: Lainey Reed Photography
This post is in partnership with Lee Michaels, a brand I love. All opinions and selections here are my own. Thank you for supporting the affiliate posts who make this blog possible.
SaveSave
SaveSave