Happy Wedding Wednesday, I'm so excited to finally share these breathtaking photos of my Bhldn Heaton gown with you from Cabo to prove to you that it is 100% worth it to take "day after" wedding photos especially if you do a destination wedding! Blake and I got married in Cabo this past March and while I would have liked to have taken these photos on the same day as our wedding, I knew we'd be pressed for time. On top of that, I knew I couldn't steal Blake away from having fun with his friends before the ceremony and I was also sure that we'd both be more than ready to head up to the reception after family photos. Sure enough, I was right! Don't get me wrong, we definitely got plenty of photos on our wedding day, but for our Cabo ceremony, we opted out of a "first look" and we only had about 15 minutes alone after the ceremony to take bride and groom photos on the beach, which I will be sharing with you in weeks to come. Until then, I have these amazing "day after" photos from my photographers Lainey Reed and Kirsten Waguespack.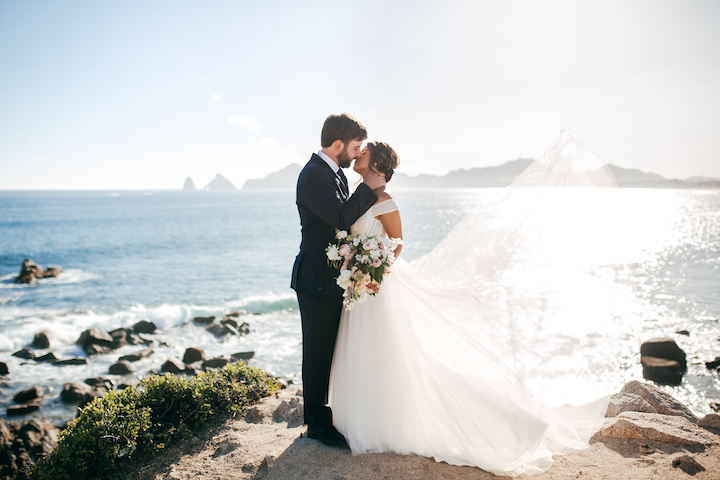 Gown & Accessory Details
As for my gown, I'm sure you noticed that it's not the same gown I got married in, but I found this whimsical off the shoulder dress at Bhldn and absolutely fell in love with the fit and romantic lace details. Fortunately, Bhldn was so kind to gift me the gown to share with you all. For size reference, I'm wearing the size 0.
My Keely stud earrings by Kendra Scott and I wore them to both my New Orleans ceremony and my Cabo ceremony.
Both of my Henri Daussi wedding bands are from Diamonds Direct, which I will be sharing on blog post on soon!
My diamond bracelets are from Lee Michaels and my "B" necklace is from Lola James.
Boho-braided hairstyle by Courtney Graham
Also, in case you're wondering, I'm wearing flip flops under my dress for these photos. There was no way that I was going to frolic around the sand in heels for the pictures.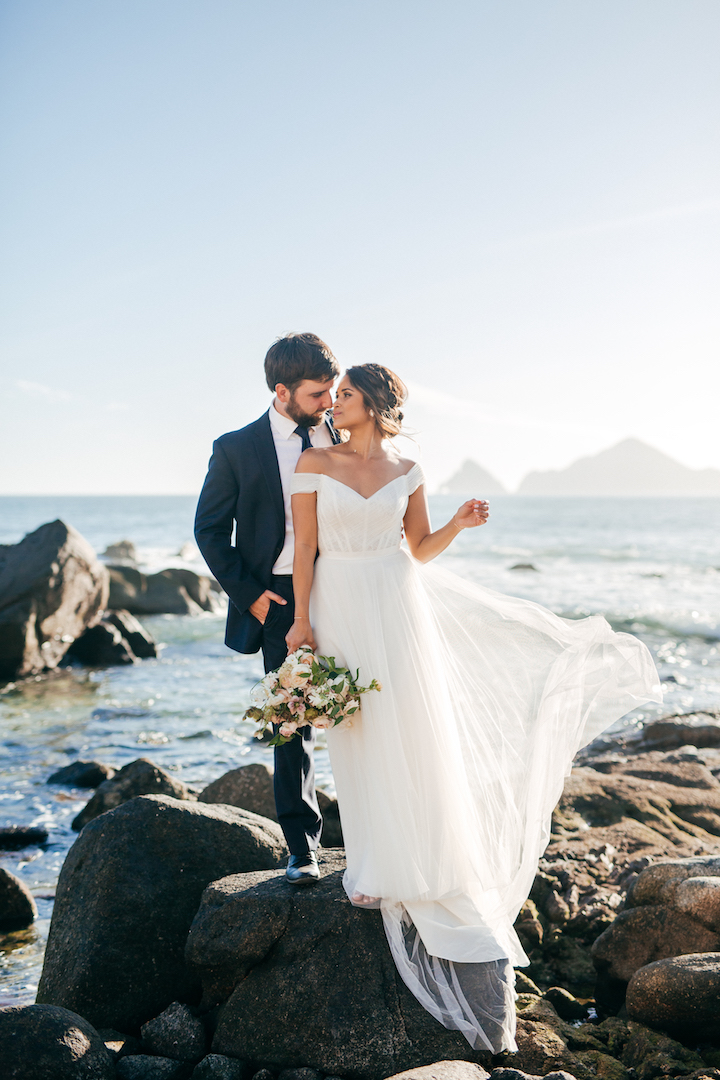 3 Reasons to Take "Day After" Wedding Photos!
9 times out of 10, you won't have time to capture as many photos and unique poses of just the two of you on your wedding day as you'd like. This may not matter to some of you, but I personally always dreamed of capturing amazing photos on a breathtaking cliff with a gorgeous backdrop prancing around in a flowy gown, which is nearly impossible to do on the day of your wedding. So we I decided to carve out a little time from our vacation in Cabo to make this happen. When you have a full hour without any stress, you'll have much more time to get creative with poses. This shoot allowed us to capture the magical photos I always dreamed of and it was worth every second and cent.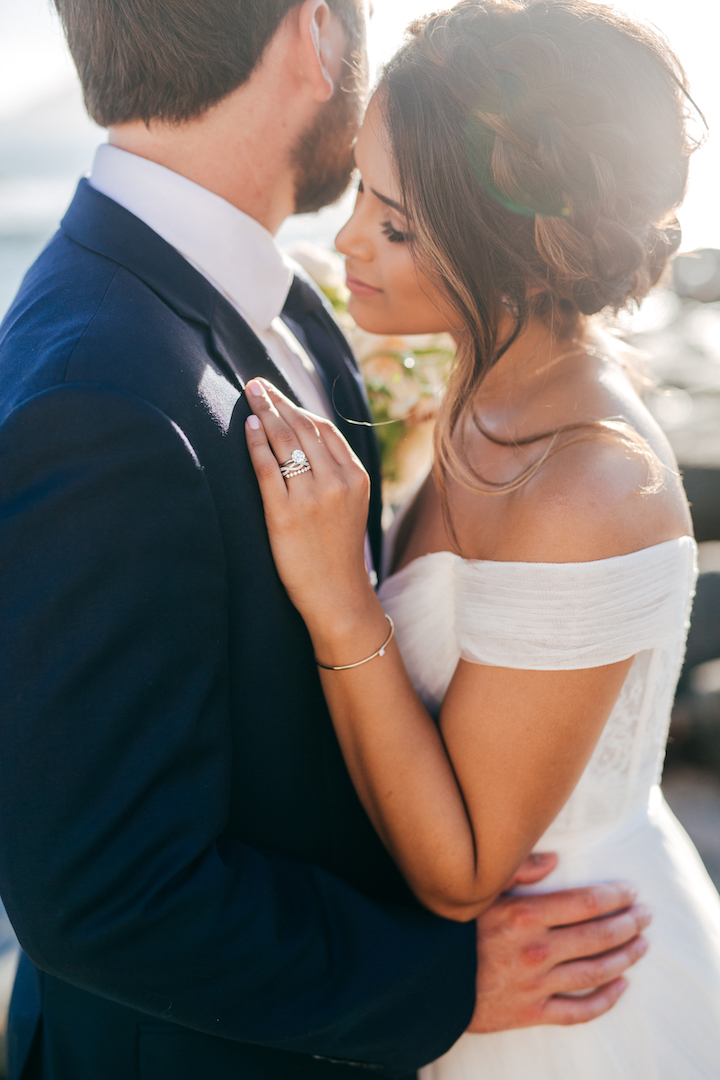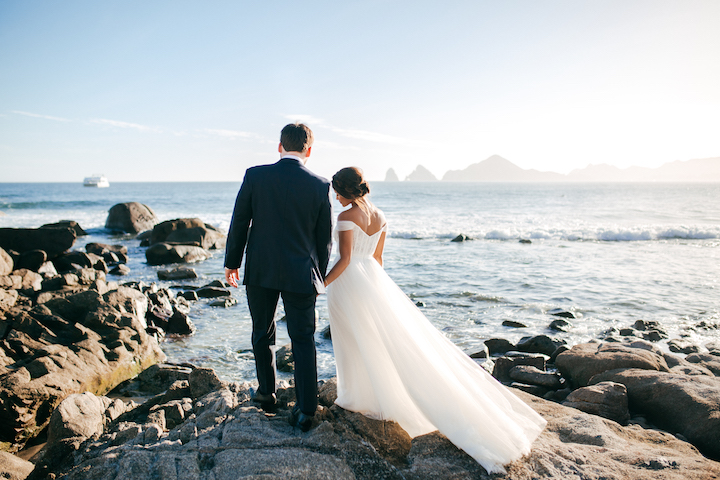 2) It's great alternative to a "first look" with the bride and groom. If you want to keep things traditional and opt out of a first look on the wedding, but you still want to make sure you get photos together in the natural daylight, I highly recommend scheduling day after wedding photos. I'm sure you're thinking 'why not just take them in between the ceremony and the reception.' Well friends, because after you've taken photos with the whole wedding party and every aunt, uncle cousin and grandparent, you're over taking photos and you're ready to party at the reception with everyone else. During the quick 15 minutes we spent taking photos on the beach, Blake and I could see all of our friends drinking and having fun on the terrace and that's all we wanted to do.
If you aren't able to snap some "day after" wedding photos at home, I highly recommend scheduling a photo shoot during your honeymoon especially if you're traveling somewhere beautiful. Trust me! You won't regret it!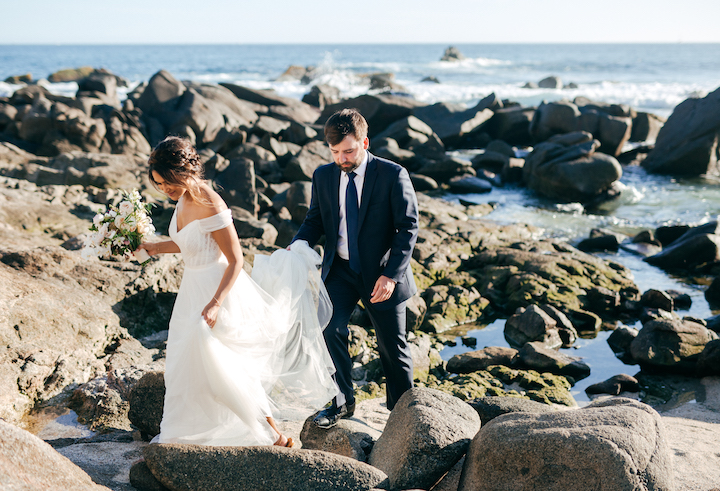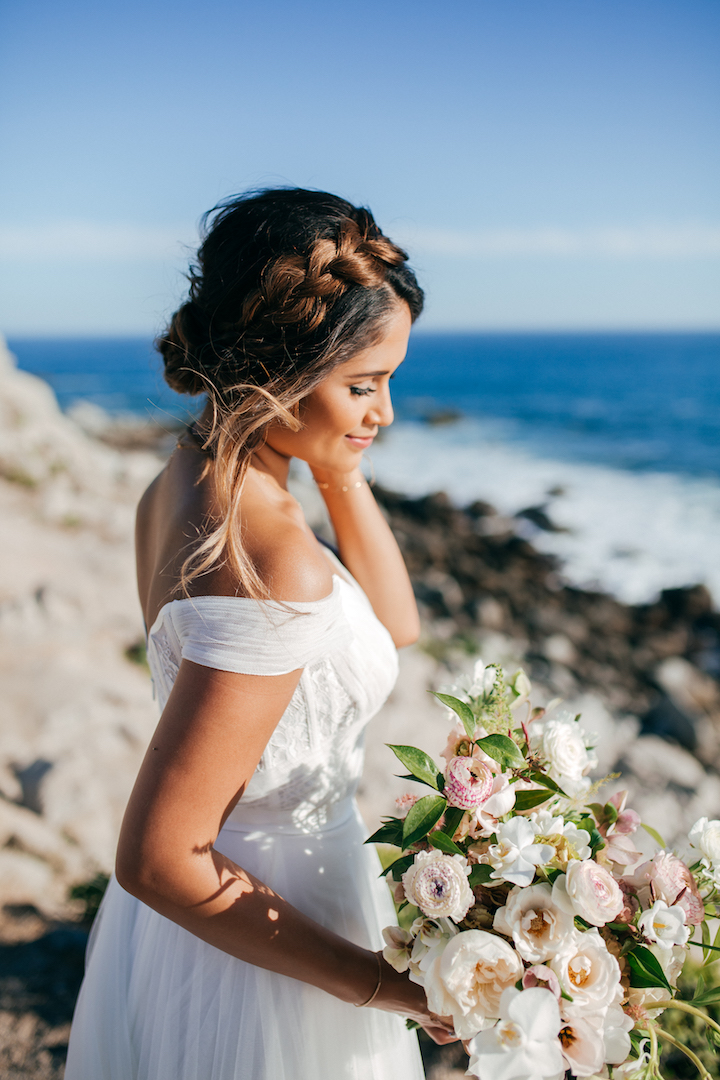 3) Let's be real here….this is the most money we women have and ever will spend on a dress! So don't you want to document every little detail of it as well as your rocking bridal bod that you worked so hard to get. C'mon ladies, you know you're going to want to be able to look back at that!
Last but not least, who in their right mind is going risk ruining their wedding gown right before the reception by climbing a cliff or dragging their gown through the rocks and water to get the perfect shot. Not me! I suggest waiting until you are down with gown before trashing it in the sand, rocks and water.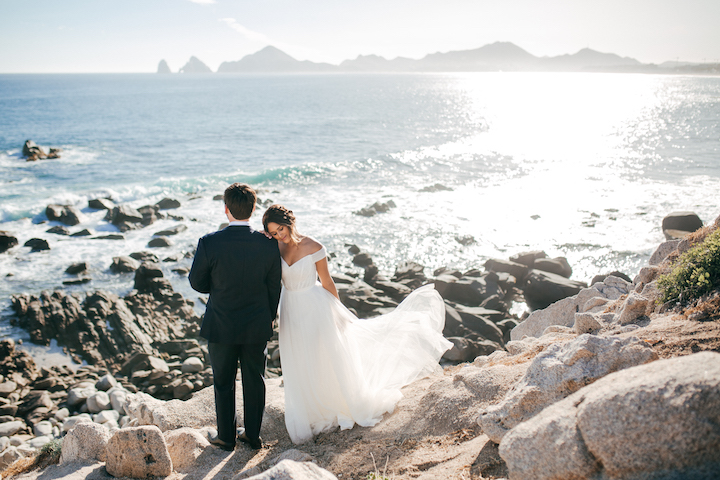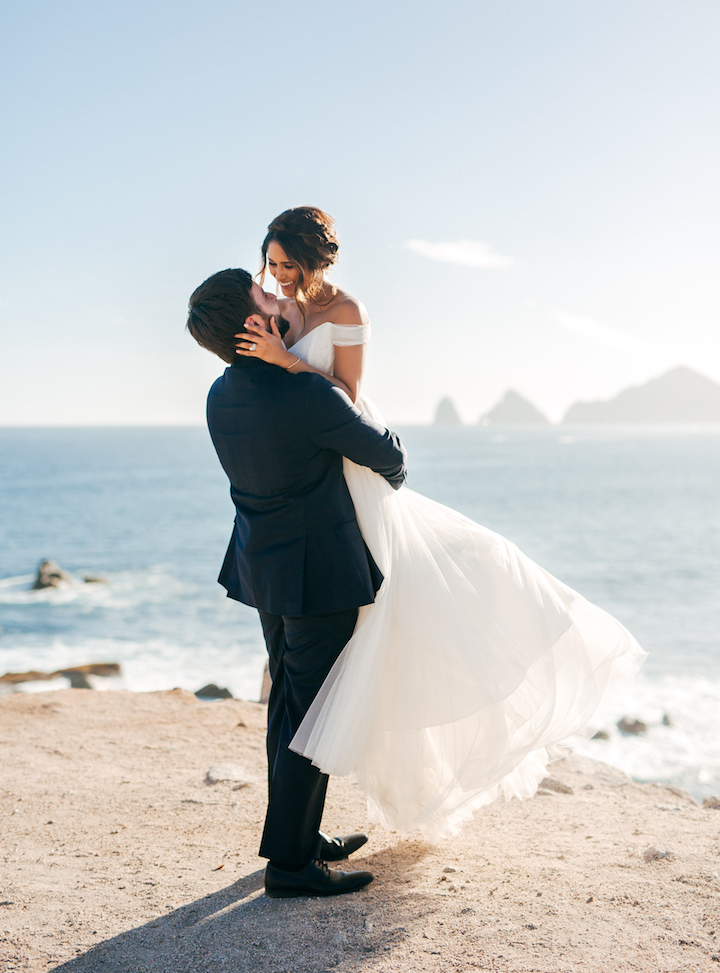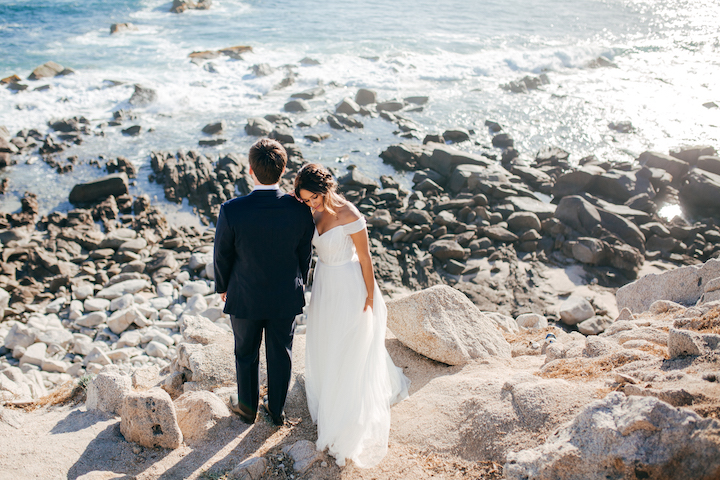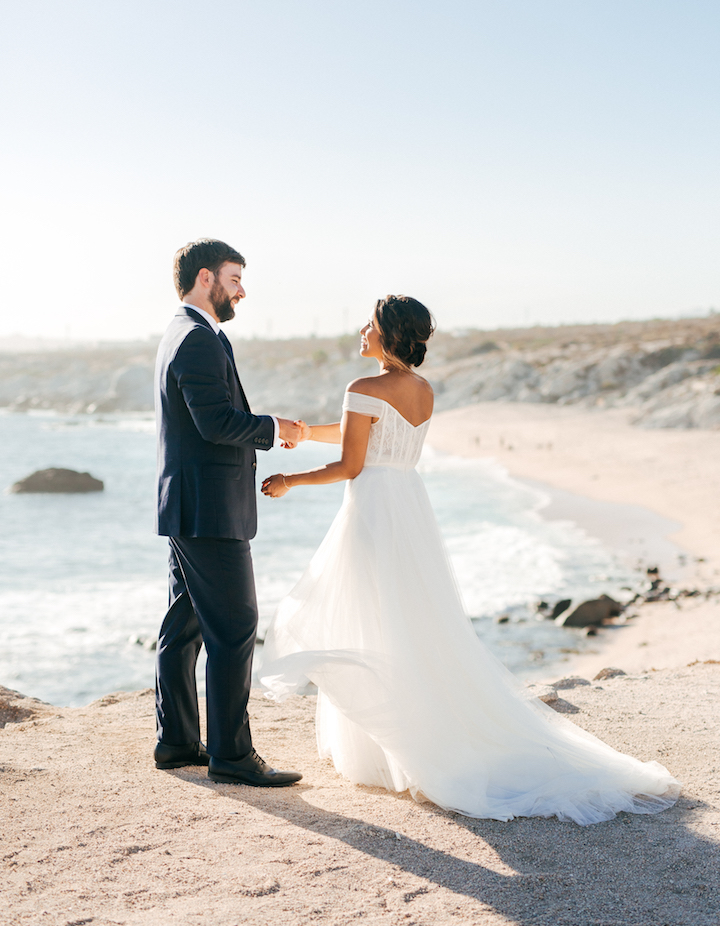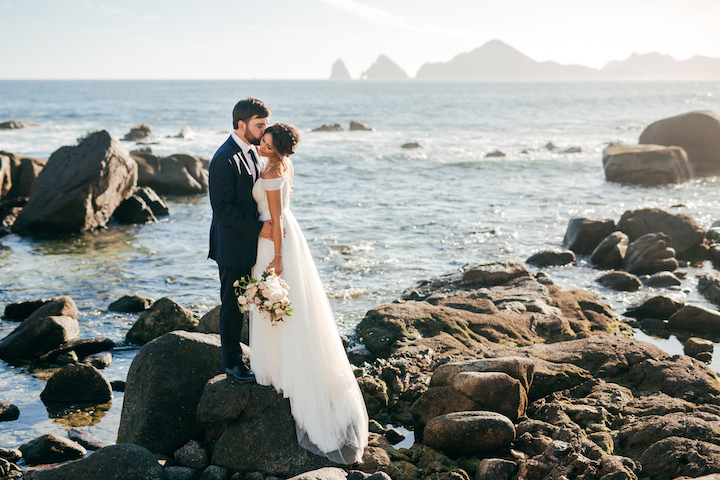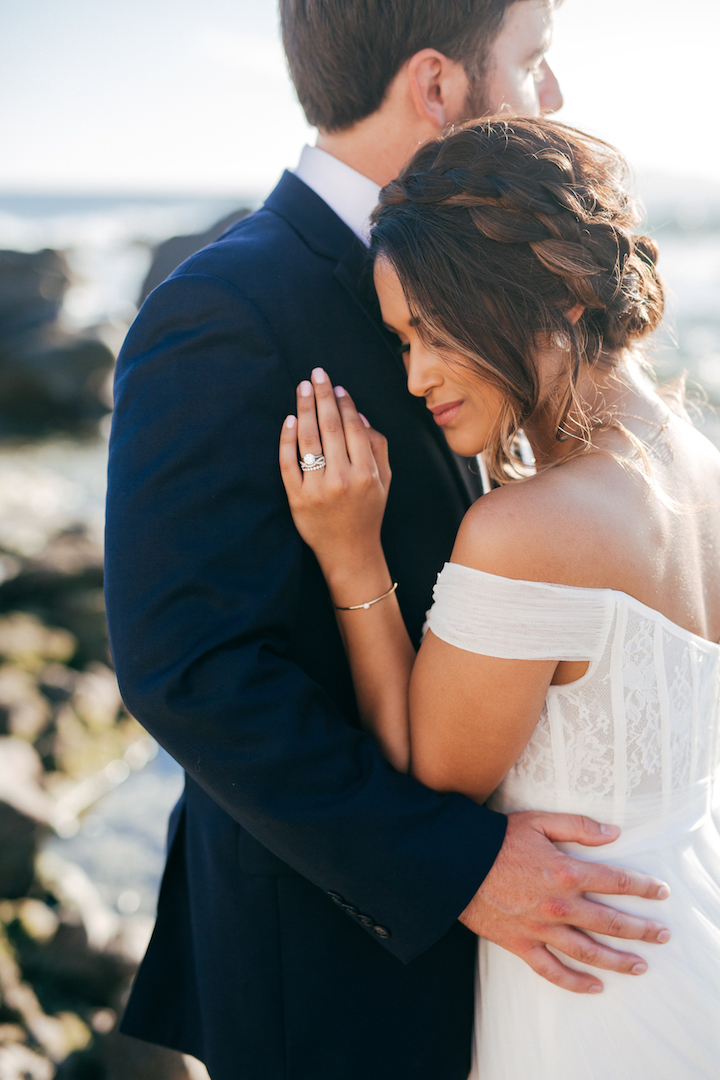 Both of my Henri Daussi wedding bands are from Diamonds Direct, which I will be sharing on blog post on soon!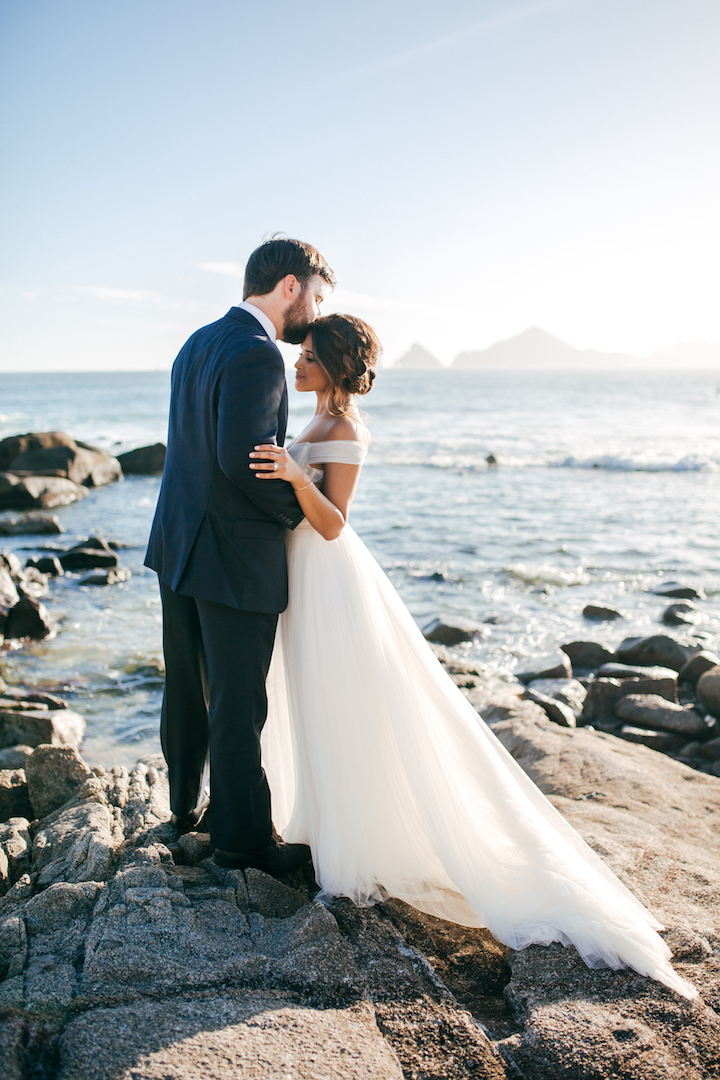 Photos by: Lainey Reed Photography
The below photos are by other photographer Kirsten who also attended my Cabo wedding. I brought both Kirsten and Lainey with me to Cabo from Louisiana to to help me capture all of the wedding festivities throughout the weekend on both camera and the iPhone. I love seeing both of their perspectives and camera angles. They did such an incredible job and I highly recommend both of them for weddings and couples shoots.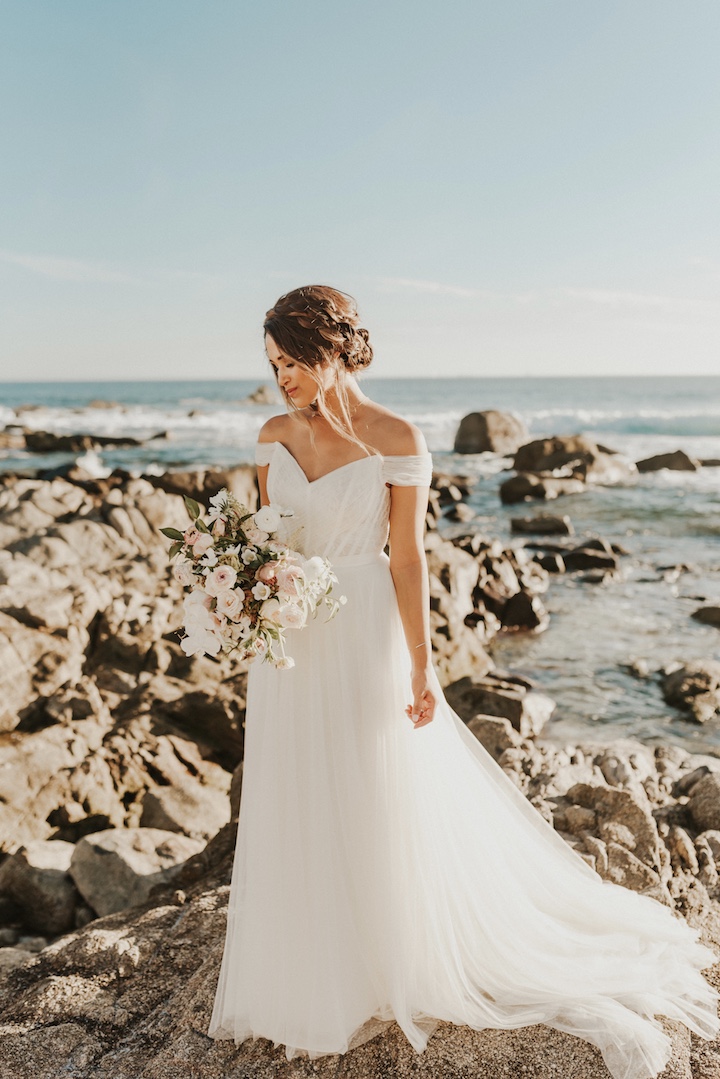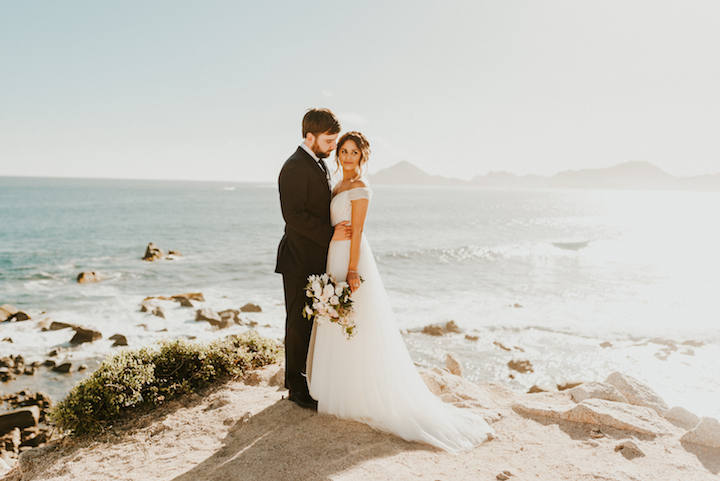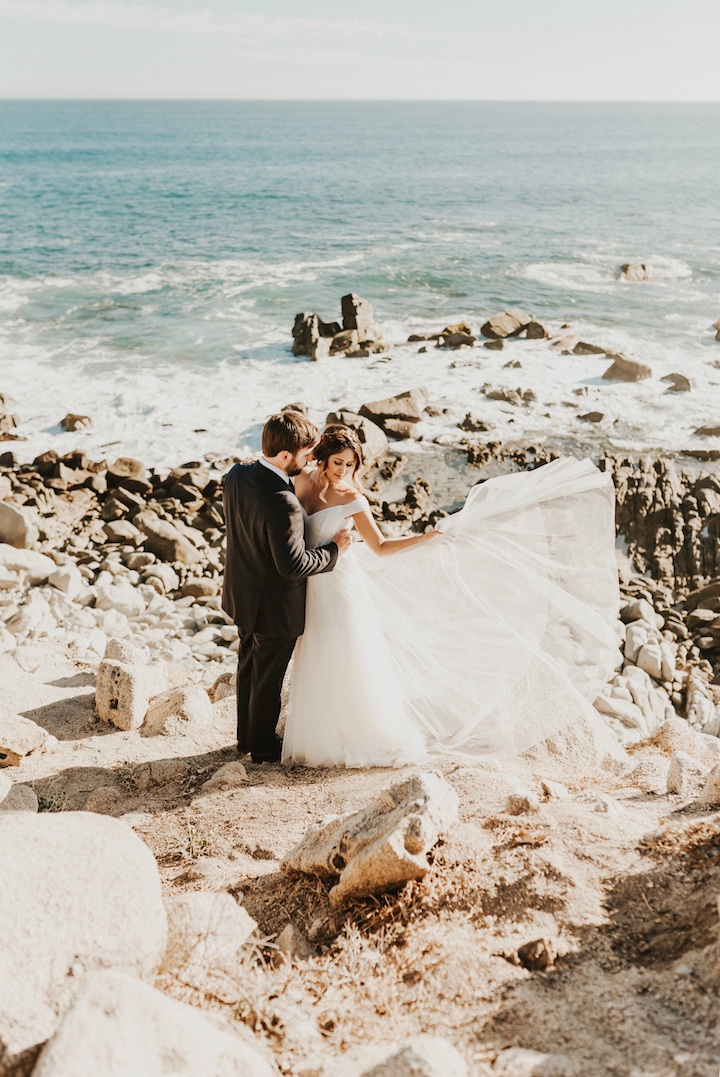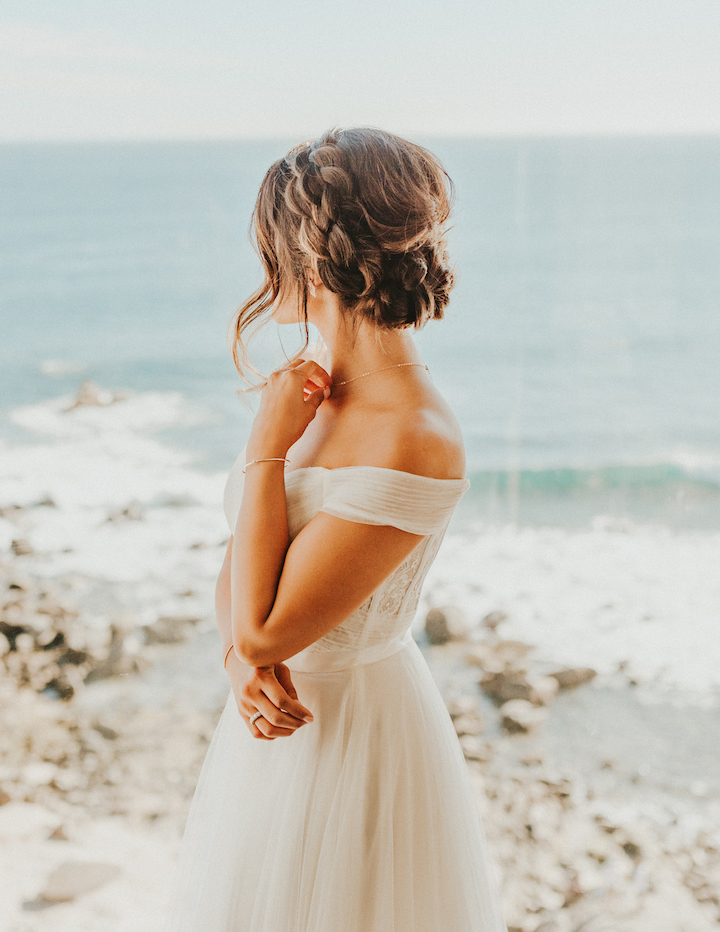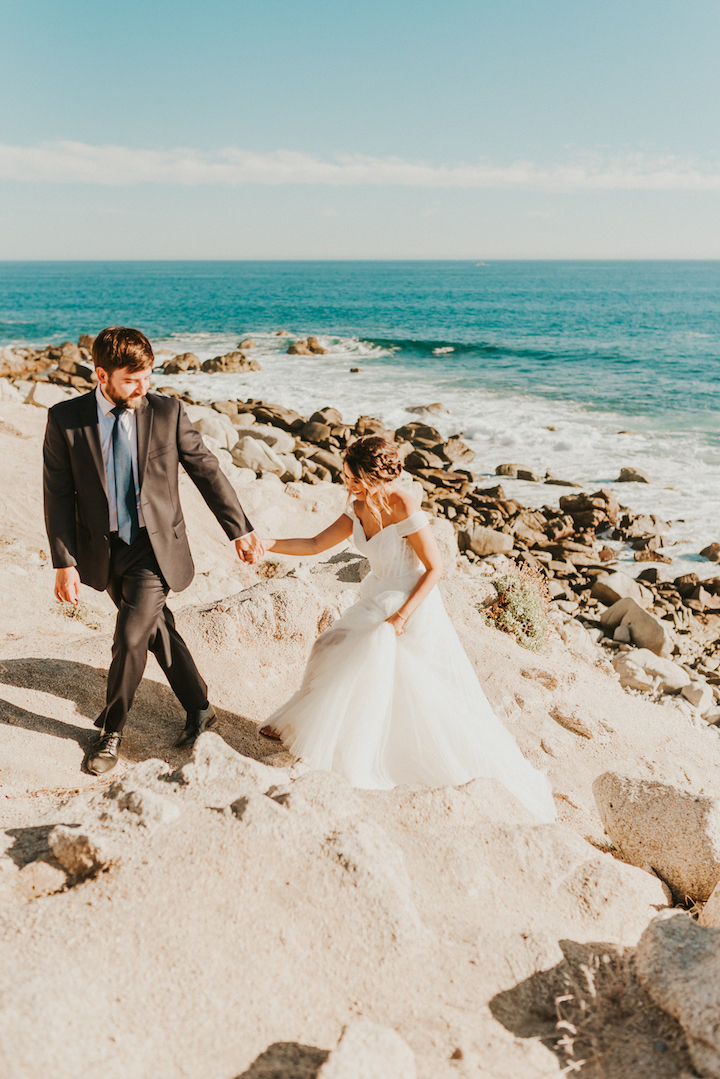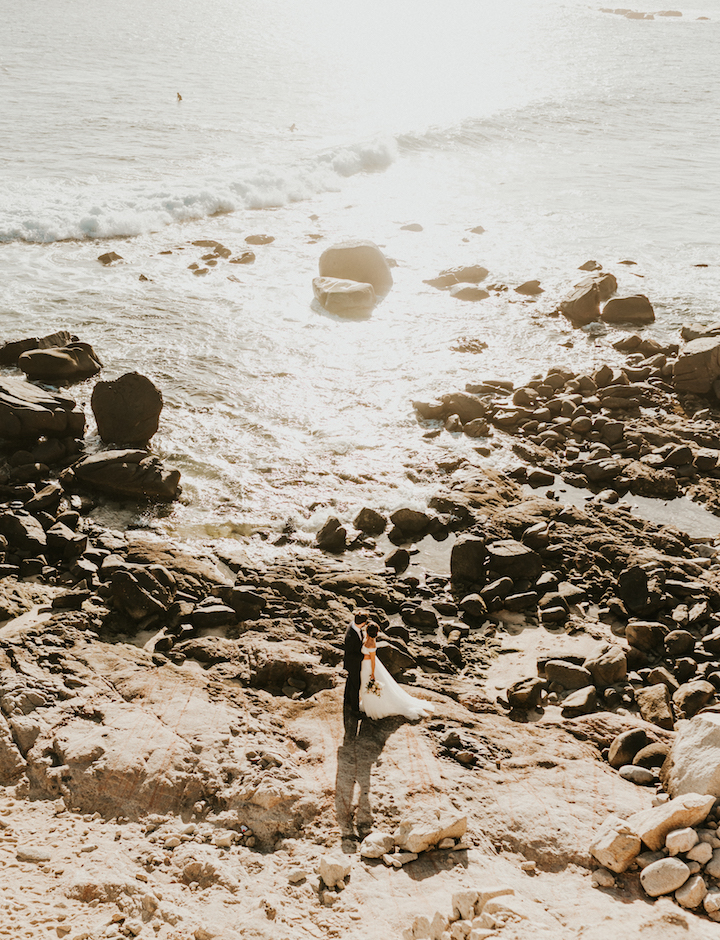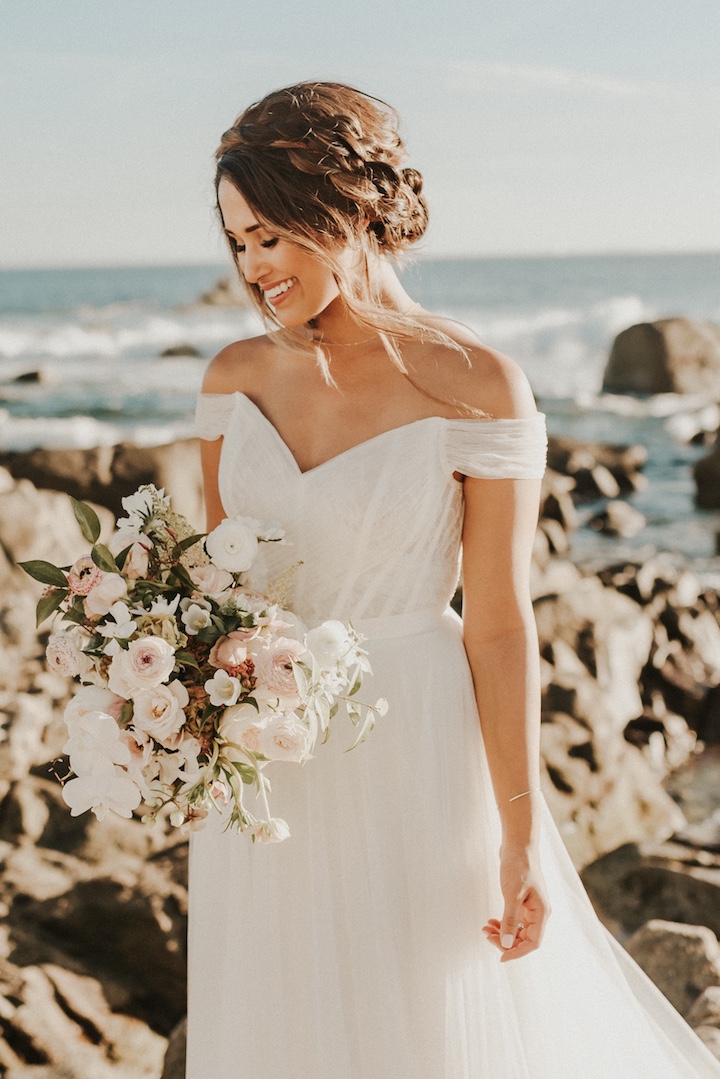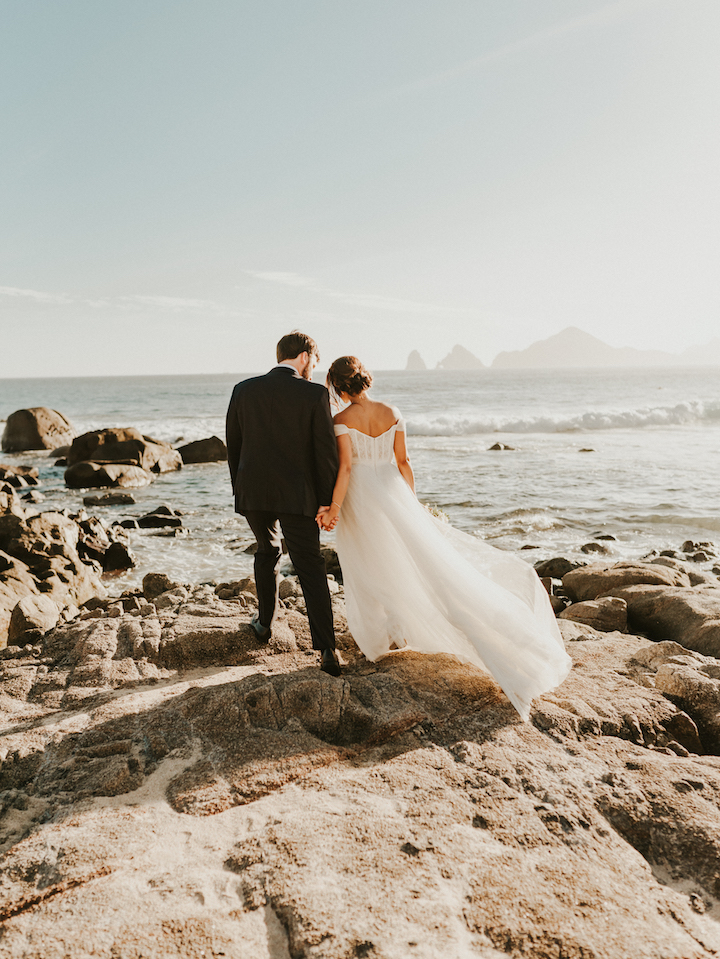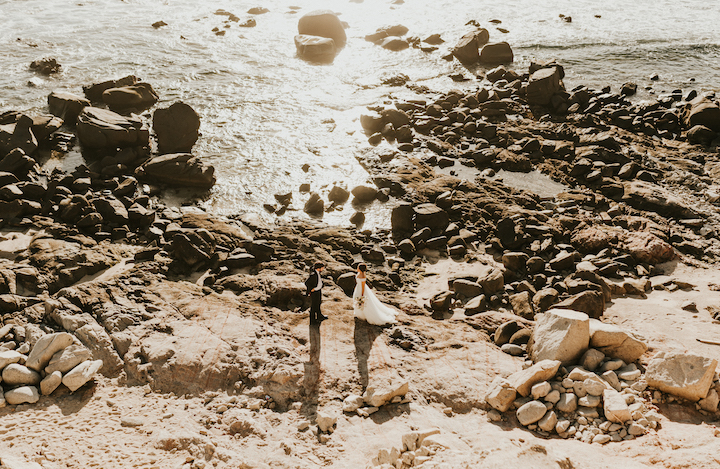 Photos by: Aperture Photos
SaveSaveSaveSave
SaveSave