Hi everyone, I hope you're all enjoying the long weekend. Today I'm sharing 3 reasons to rent a party bus for your next social outing. I recently threw a party for my my boyfriend Blake's 28th birthday. We invited 20 of his closest friends to dinner at his favorite Italian restaurant, Sal & Judy's. Blake knew all about dinner and who was invited, but I wanted to throw in a couple of surprises for him too so I ordered his favorite red velvet desserts from Nothing Bundt Cakes and planned a pre-dinner-party at his mom's house so she could participate too. Lastly, I rented a party bus so all of his friends could enjoy the night without worrying about who would be the designated driver. Plus who doesn't love a good time on a party bus.
When it came to renting the party bus, it took me a while to find a highly reputable limo service based in New Orleans online. Since I was having trouble finding a good service, I decided that once I chose one and completed the experience, I would share my personal review with you to save you the extra research.  Fortunately, I finally came across Tracey Nicoll's Limousine & Hummer Rentals and they had a couple of good reviews. Plus they recently bought a brand new party bus, which looked amazing and would fit our group of friends perfectly so I decided to with them and I am so glad I did because they did not disappoint! Randy Nicoll walked me through the entire reservation process and made sure the driver knew exactly where he would be picking us up and dropping us off. The driver even called the me day before the reservation to touch base as well as the night of the party once he was on his way.
3 Reasons to Rent a Party Bus:
Cheers! Everyone gets to drink! Let's be real here…the number one reason you hire a driver is so that no one has to sacrifice drinking to be the designated driver! Plus you get to ensure the safety of all of your guests knowing that everyone has safe rides throughout the night.
2) Epic dance parties! Trust me, you've never experienced dance parties like this with your friends before! I don't know if it's the alcohol, the tinted windows, the stripper pole or the multi-color strobe lights, but party busses just know how to bring out the wild side in everyone! It's basically like having your own mini night club with all of your friends!
3) The party never stops! For real though! The bus offers everything you need to continue partying until your next stop including: iPod capability, surround sound, beverage centers, champagne wells and ice bins. Speaking of the ice bins, the bus arrives with the bins already filled with ice and bottled water. So all you have to do is bring your own alcohol! Tracey Nicoll's newest party bus also offers:
50 Inch Flat Screen TV (back)
17 Inch Flat Screen TV (front)
Tinted Windows for privacy
Fiber Optics, Mirror Ceiling Multi-Color Lights
CD Player
DVD Player
Intercom Phones
Leather Seats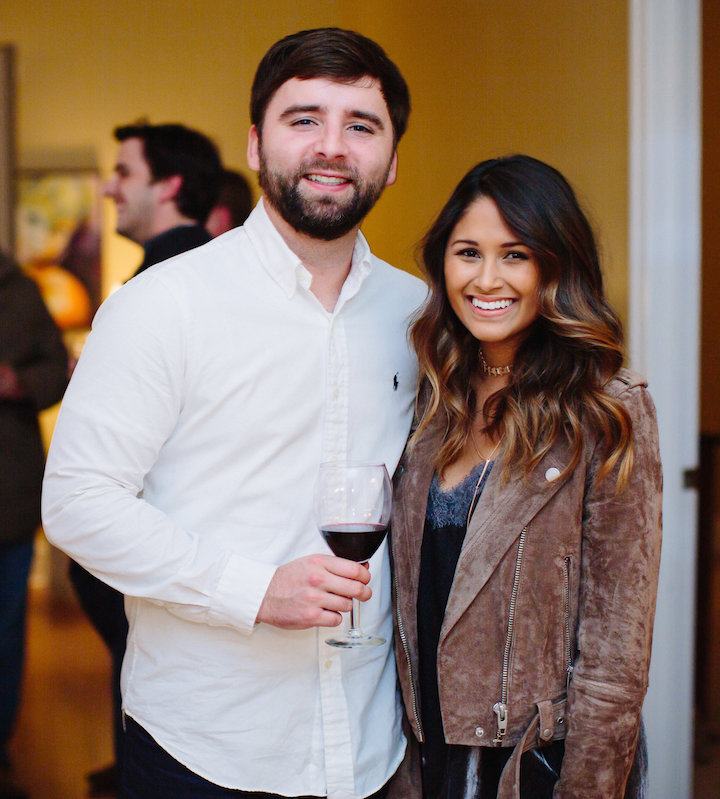 | Shop My Look |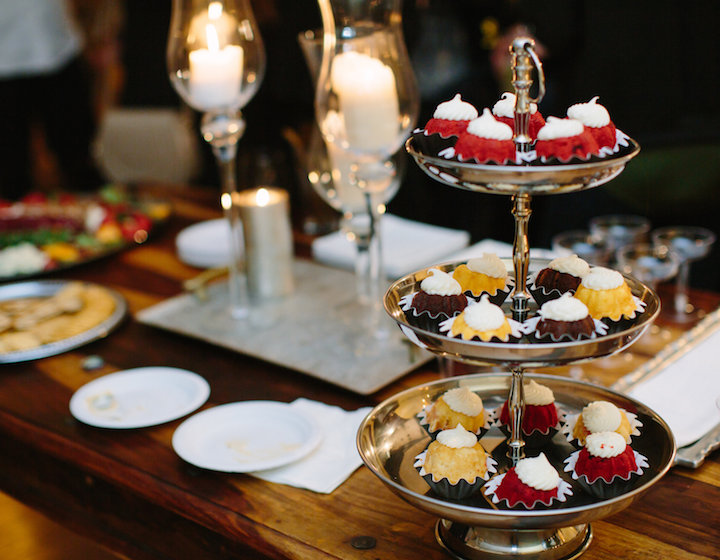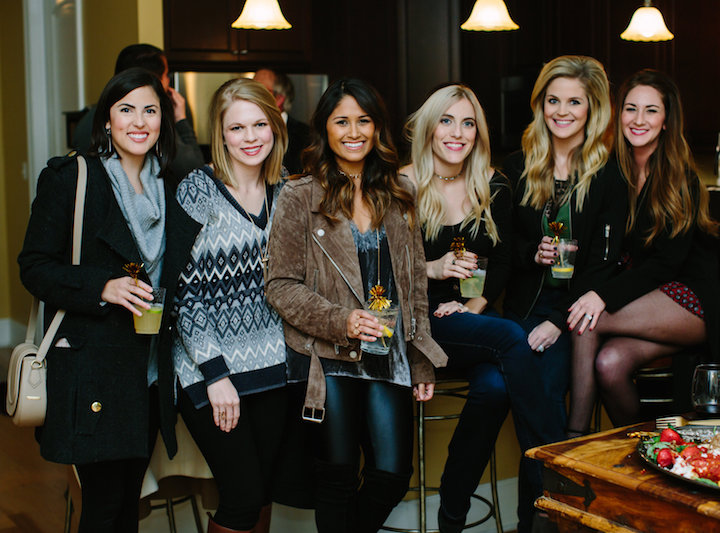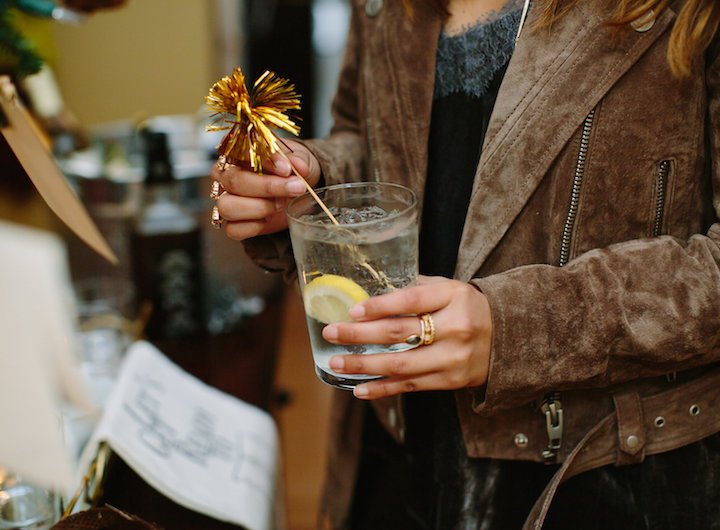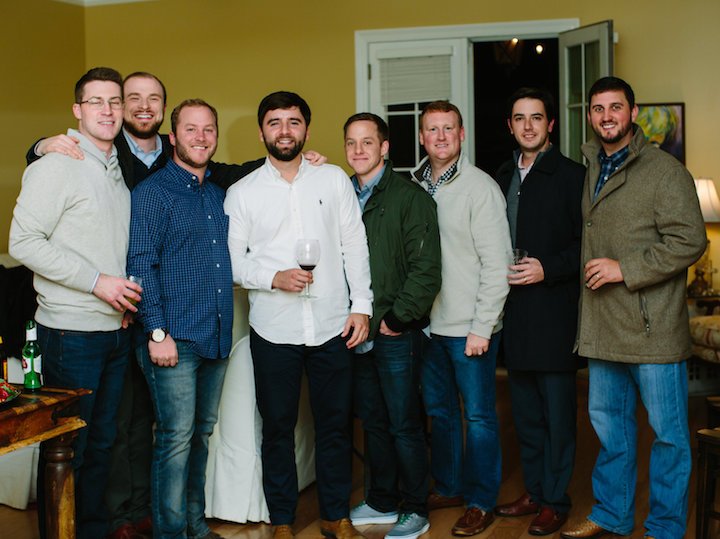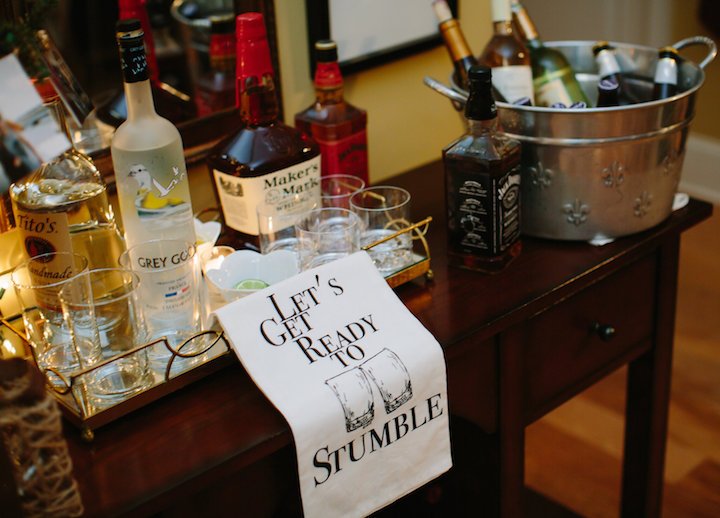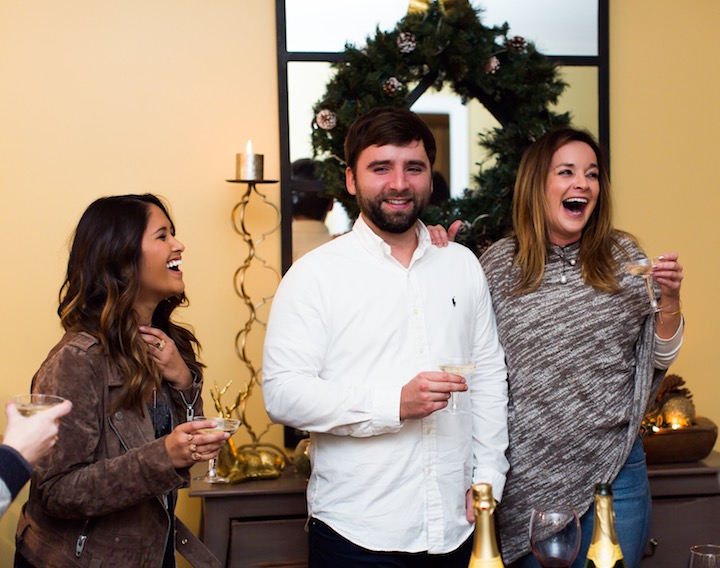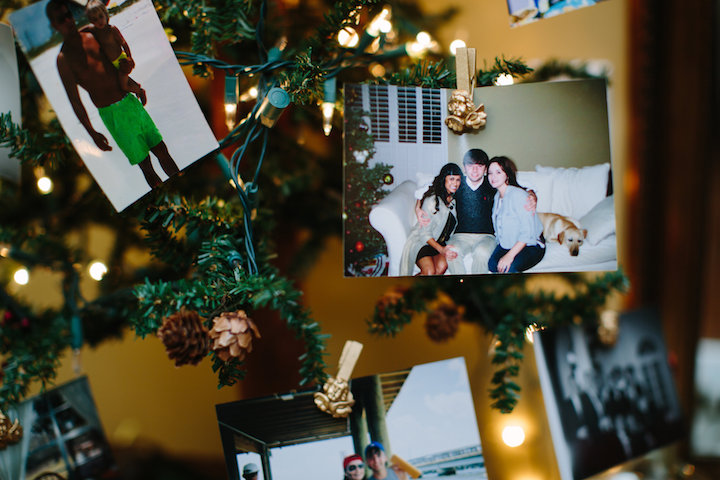 Blake's mom and I decorated a mini Christmas tree with photos of Blake's past birthdays and memories with his friends.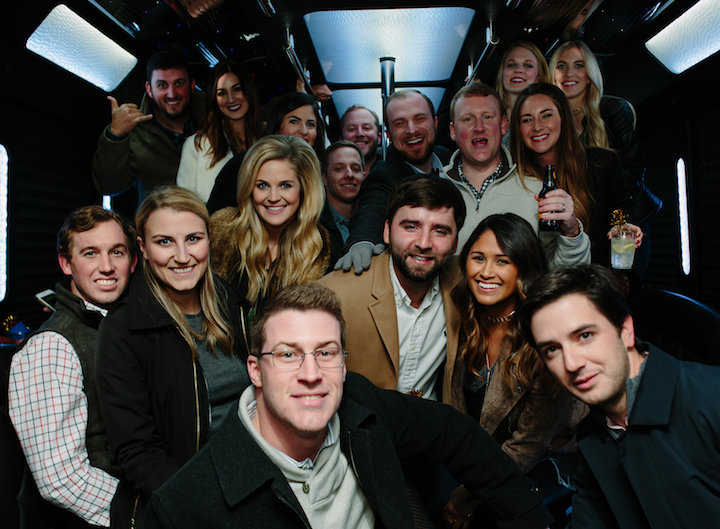 Fun Fact: I actually rented a party bus years ago for Blake's 19th birthday party because I wanted to impress him and I think it worked considering that we're still together nine years later!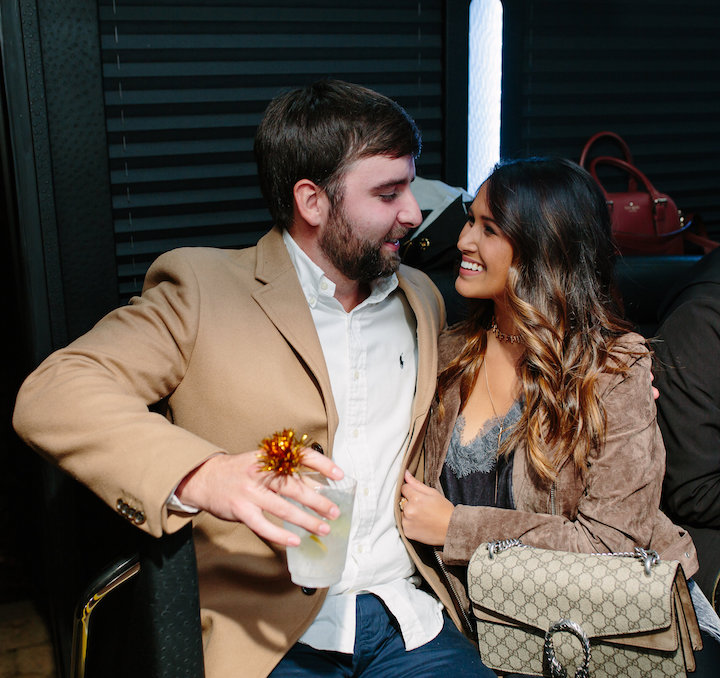 Photos by: Brooke Boyd
I hope you all consider renting a party bus for your next social outing. Trust me, you won't regret it! If you find that it's a bit pricey to cover yourself, just ask your group of friends if they would be interested in splitting the cost. If you have a large enough group to fill the bus, it will help lower the individual cost per person!
P.S. If you go to dinner or bring treats on the bus, don't forget to offer some to your driver! They get hungry too!