Hi everyone, let me just start off by saying that white jeans and a camo hat is one combo that I never even imagined myself wearing, but I think that's exactly why I love it. Sometimes it's fun to experiment with different pieces in your closet and dress up in outfits that you wouldn't normally put together. Mixing things up in your wardrobe allows you to better explore your style plus it might bring out a side of you that you never even knew existed.
Also, while we're on the topic of taking wardrobe risks, I always hear people say the phrase, "I would love to wear that, but I could never pull it off!" I always respond with, "Says who?" For real though, who is telling you that? I bet that you're only one telling yourself that and my advice to you is…get over yourself! Who cares! Wear what you want to wear and own it and that's exactly how you pull something off!
At first, I was so nervous to pair these white jeans with sneakers and a camo hat that I would normally wear to the gym. I thought that maybe it was too edgy for me, but then I realized that I was the only one telling myself that I wasn't cool enough to pull it off! So I put the look together, made it my own and guess what? I loved how I felt it in! All I had to do was put it on with confidence and that's all you have to do too!
What is an outfit that you've been wanting to try, but haven't had the guts to give it go? I dare to you to do it and let me know how it turns out! Just remember that no one ever made fashion history by following the rules!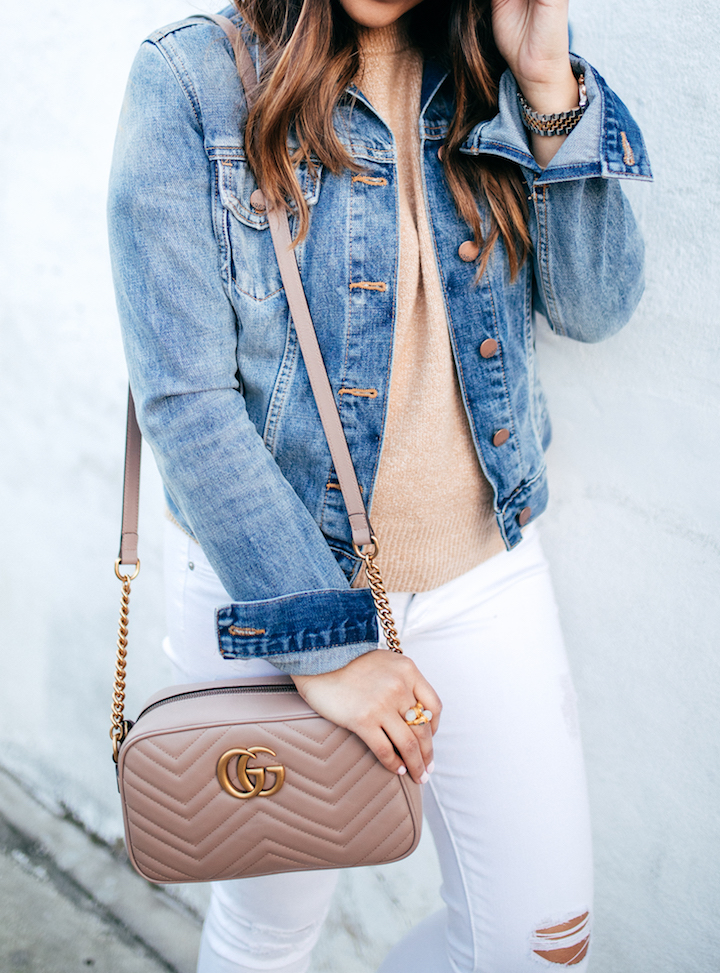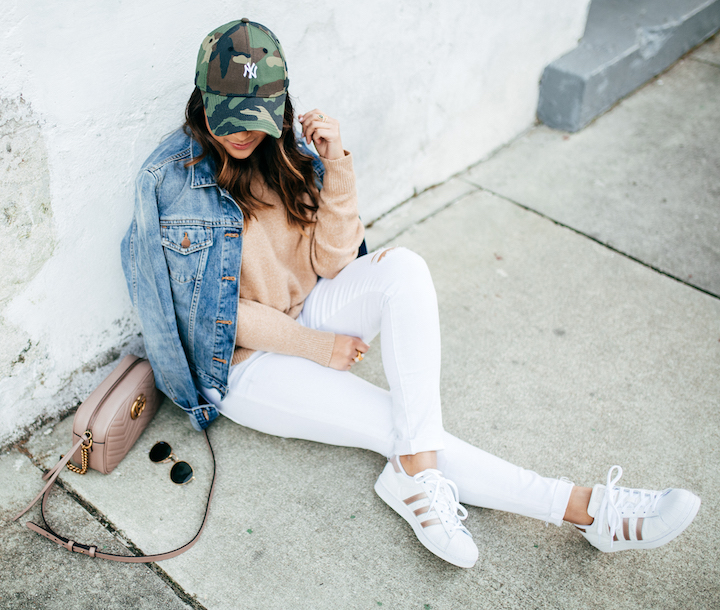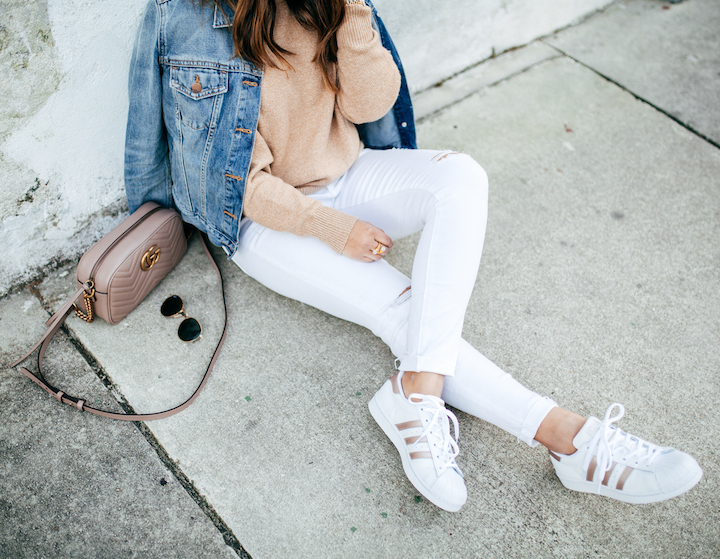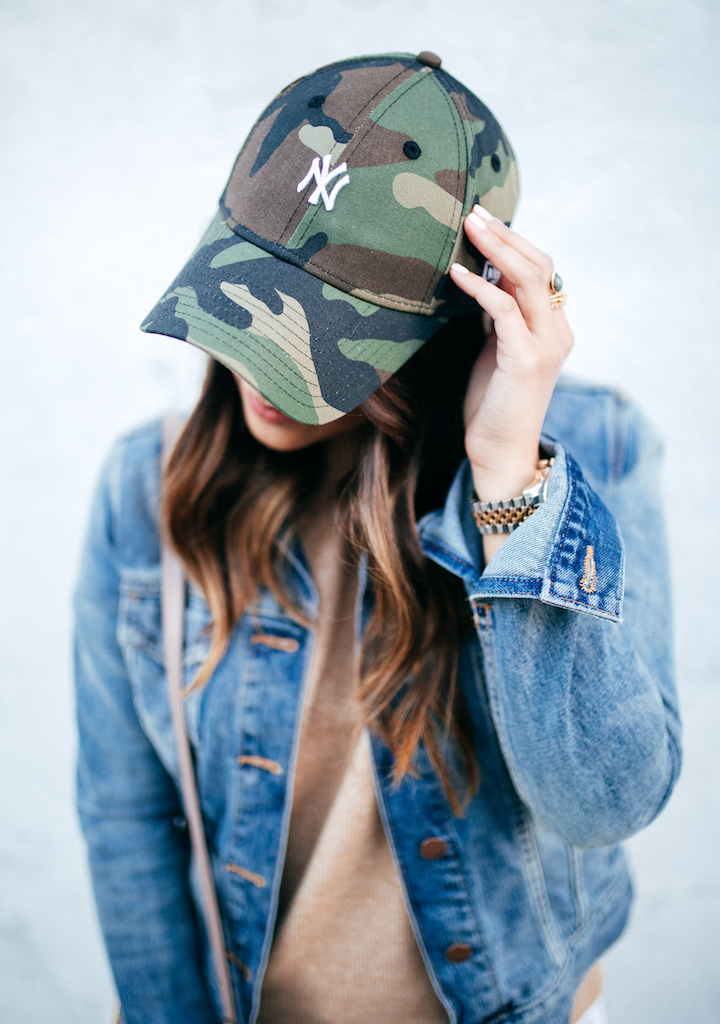 | Shop This Look |

Outfit: White Jeans— wearing sz 26 (similar here) | Camel Sweater — wearing sz XS | Adidas Superstar Shoes (also available here)— size down a full size | Denim Jacket — wearing sz XS | Camo Hat | GG Marmont Matelassé Shoulder Bag (mini version here)
Photos by: Lainey Reed Photography