Hey everyone, today I'm teaming up with Nordstrom to show you and your guy what to wear in Paris this fall. If you aren't heading to Paris this season, don't sweat it! We can all use a little Parisian style back at home anyway.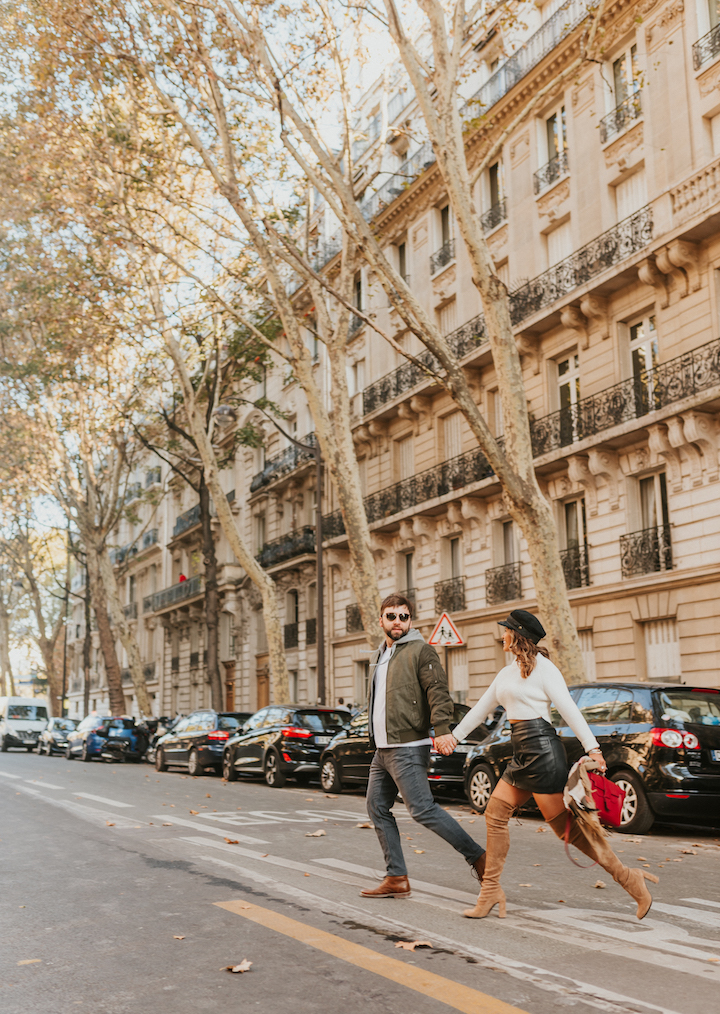 I'll be doing a full travel blog post on Paris, but here is a peek into what we wore during our trip. I brought plenty of mini skirts, boots and hats to incorporate into my outfits. I especially loved wearing berets and fiddler caps along with my midi boots and over the knee boots.
Blake packed mostly boots with the exception of some sneakers. For outerwear, he brought a few different bomber jackets and hoodies along with dark colored jeans so he could create multiple looks with only a few different pieces throughout the trip. Shop more menswear here—> Nordstrom Men's Clothing & Accessories
| Shop This Look |

Blake's Outfit: Similar Grey Jeans | White Crewneck T-shirt | Brown Boots (similar here) | Similar Bomber Jacket (also love this one)

Jenn's Outfit: Super Crop Sweater | A-line Faux Leather Miniskirt | Senreve Mini Maestra Leather Satchel | Corduroy Fisherman Cap | Burberry Scarf | Similar Over The Knee Boots |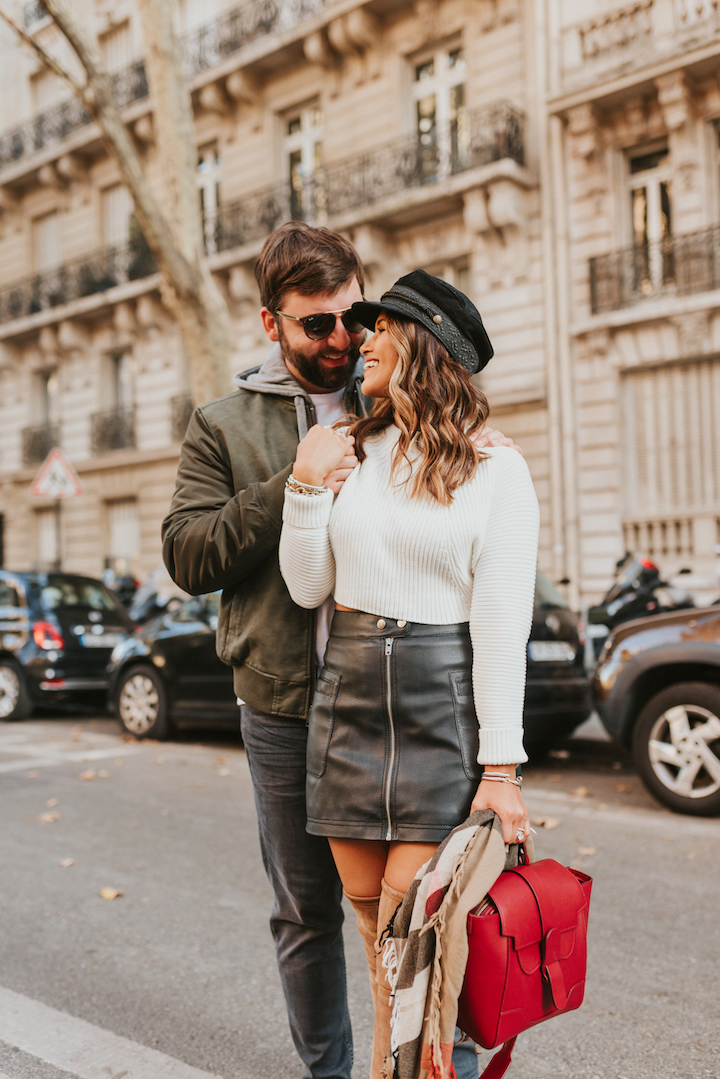 3 Key Trends for Women this Fall:
1) Fiddler Caps & Berets
2) Leather & Plaid
3) Pointy Toe Boots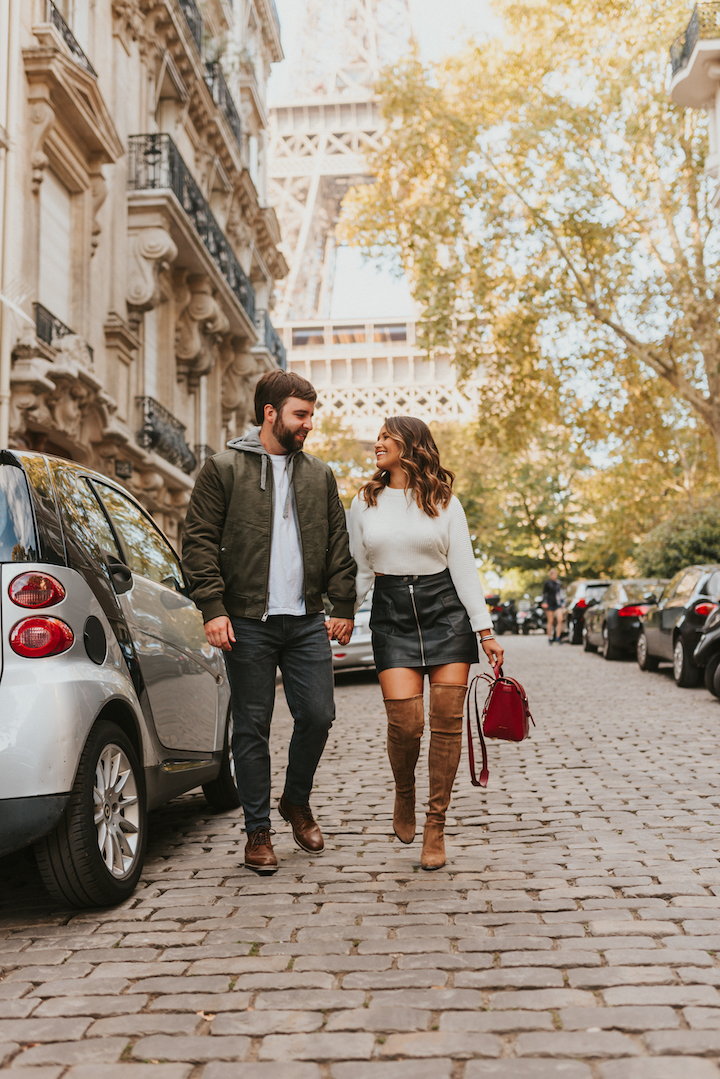 3 Key Pieces For Men This Fall: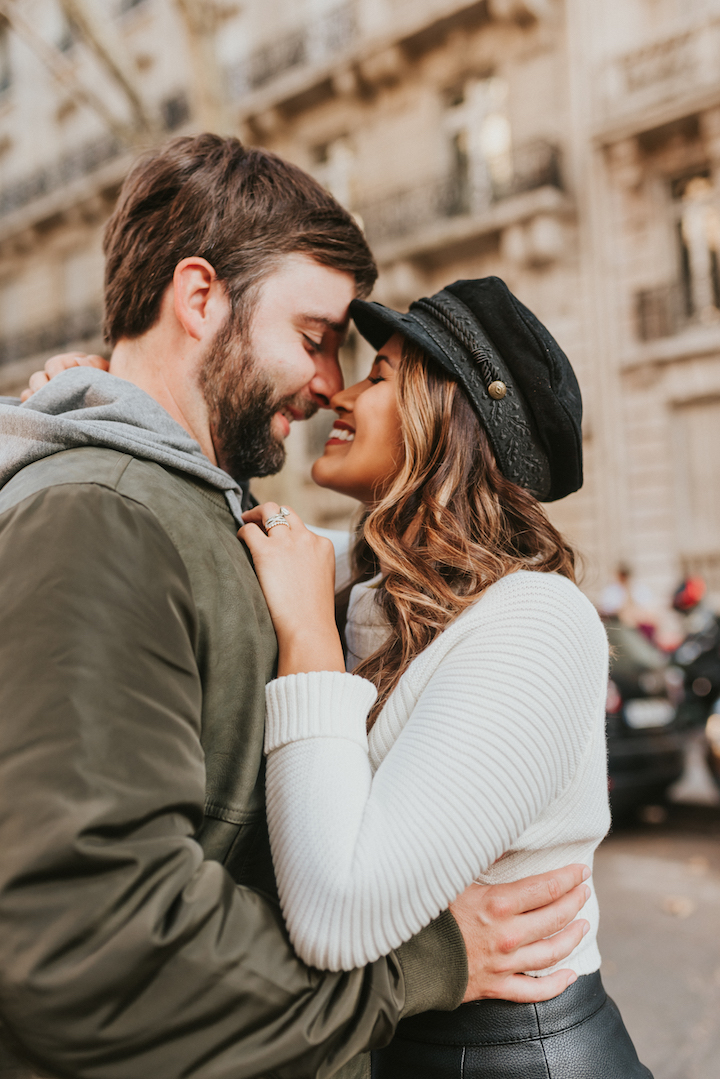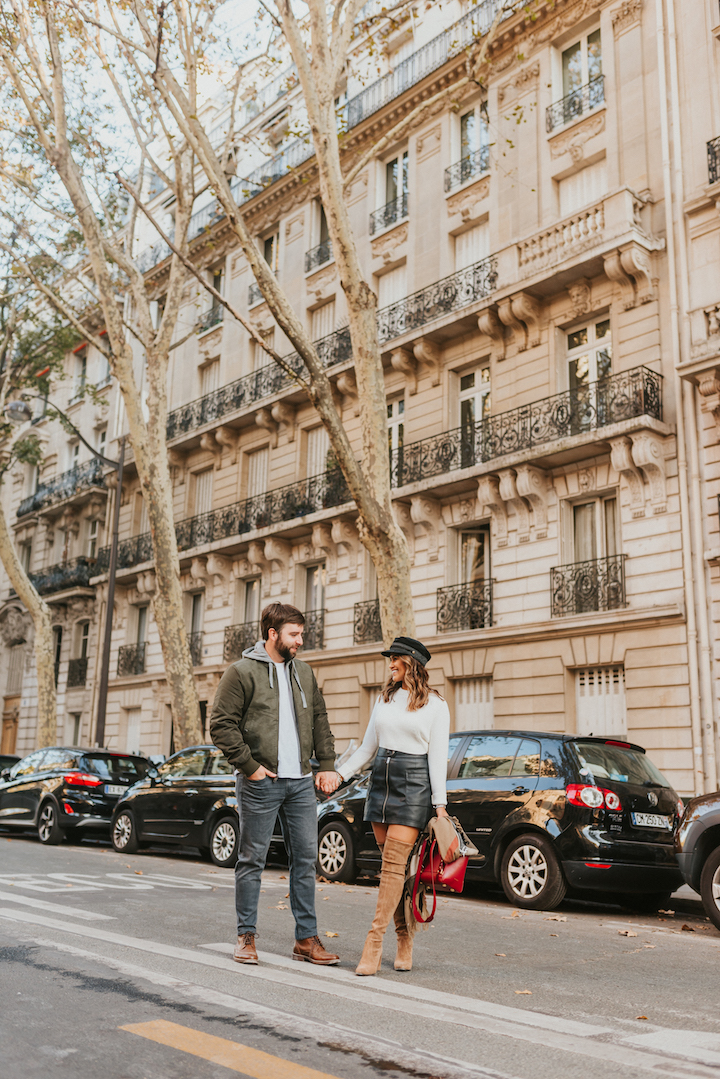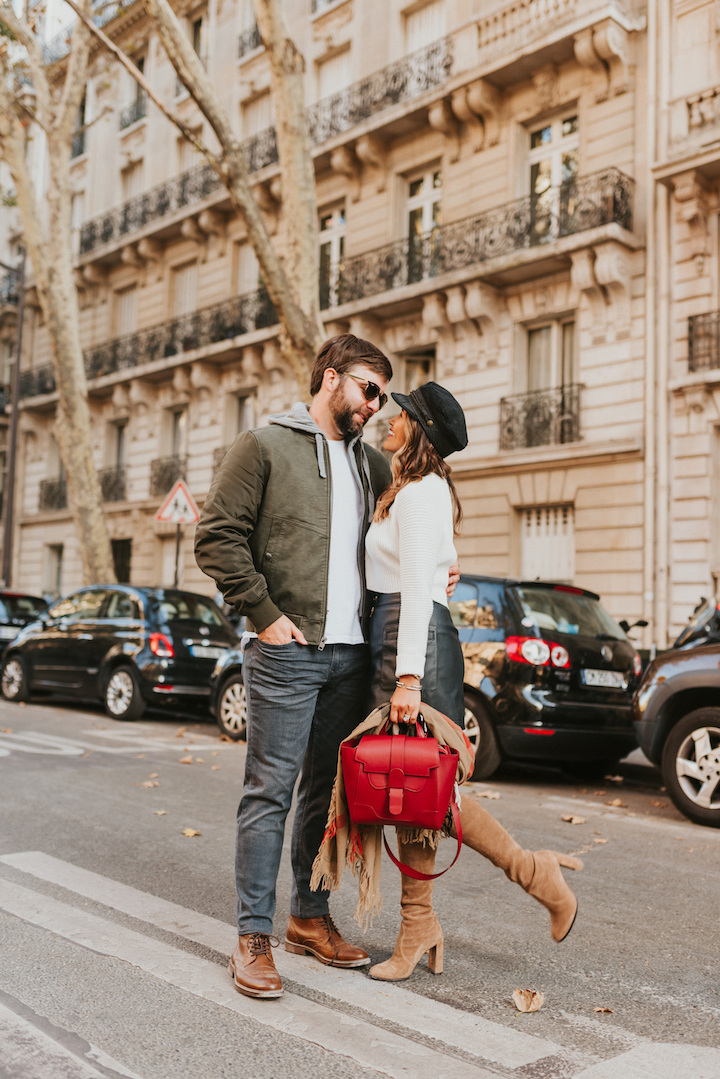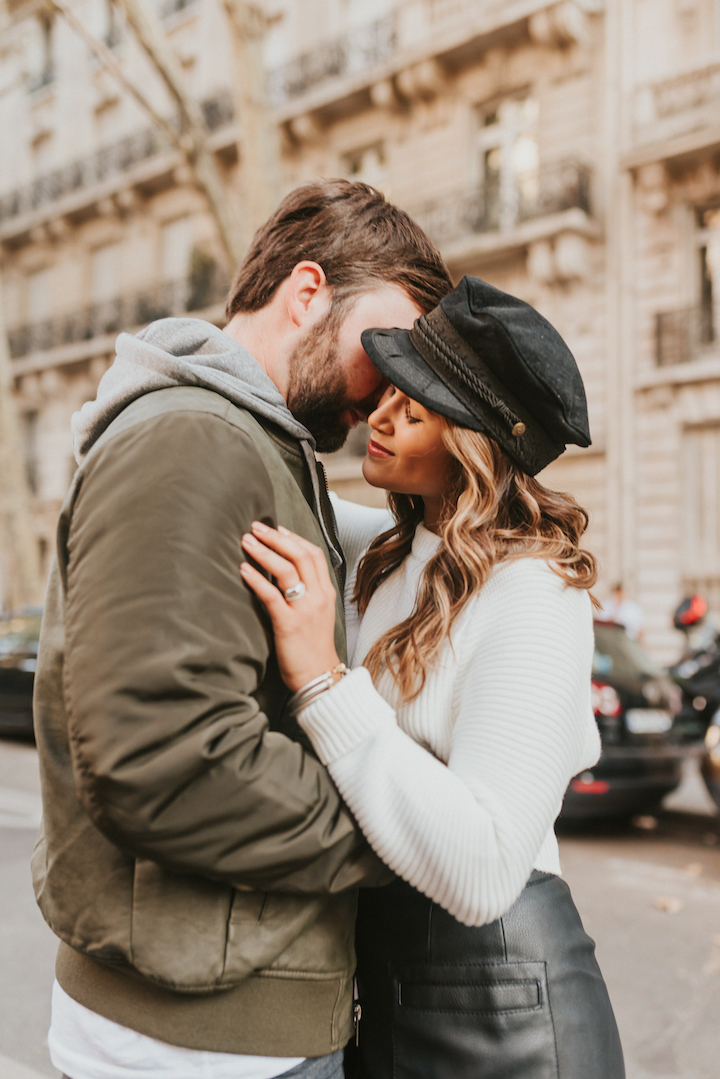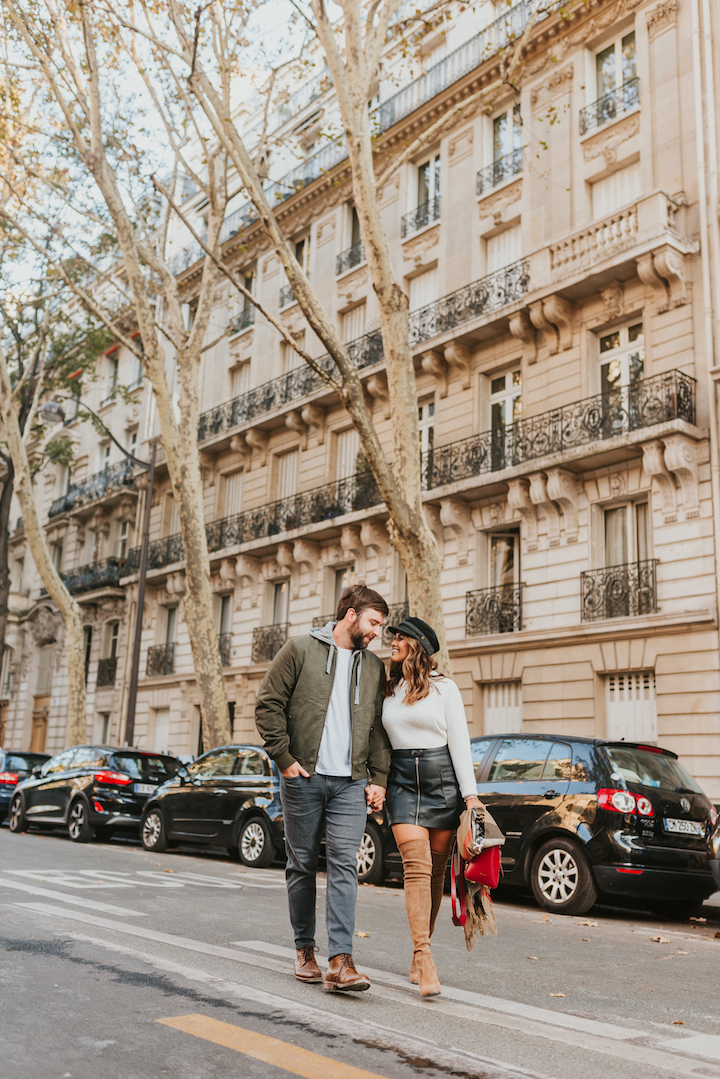 If you're heading to Europe soon with your husband or boyfriend, I also recommend packing a flowy dress for yourself and a dress shirt for him along with some nice pants. Why? So you can capture some beautiful photos together of course. We traveled all through France and Italy together and there were so many beautiful spots to take photos so I highly suggest you take advantage of this. Blake's striped blue shirt was perfect for our professional photo shoot. Plus it's a great shirt to wear year round. Nordstrom offers a wide selection of dress shirts for men under $100.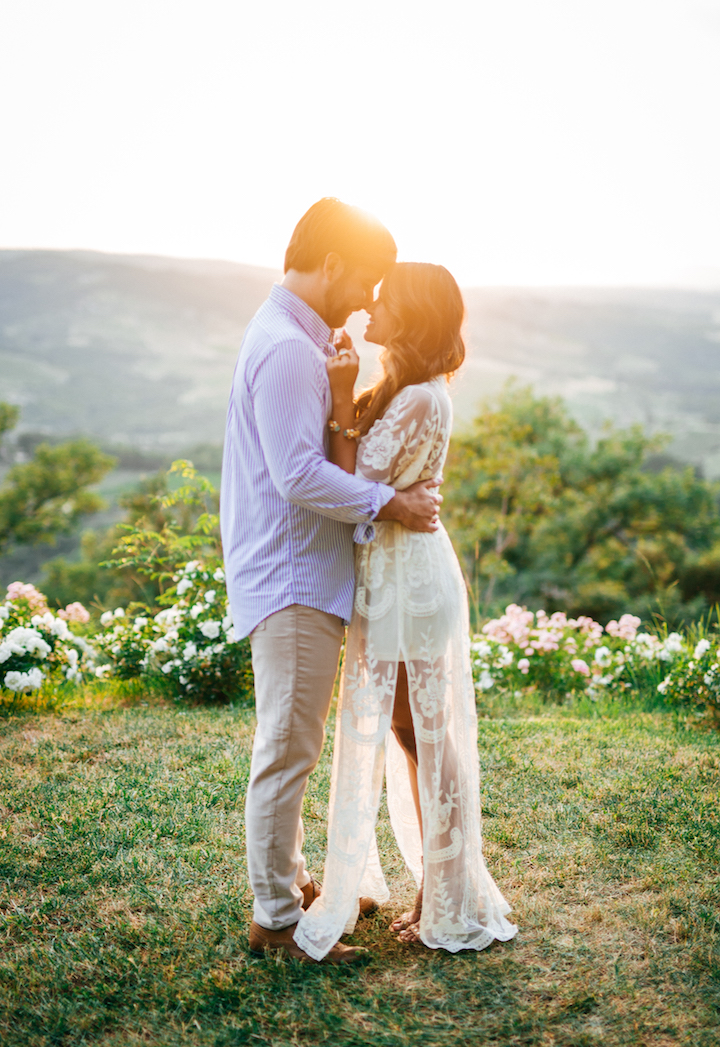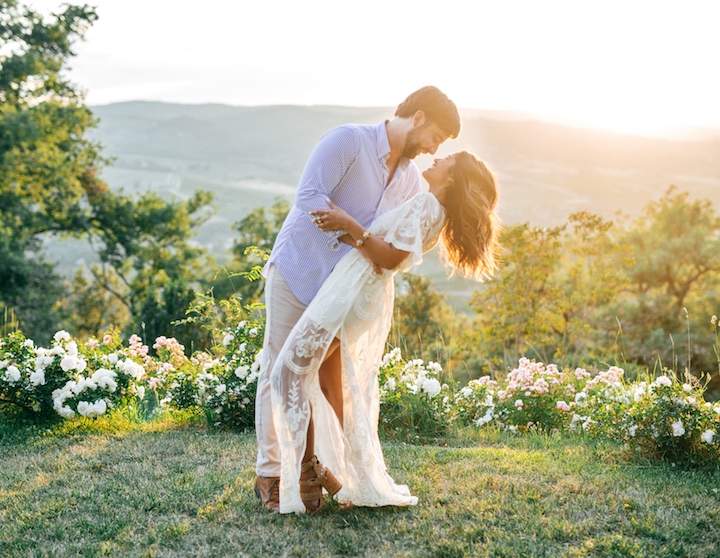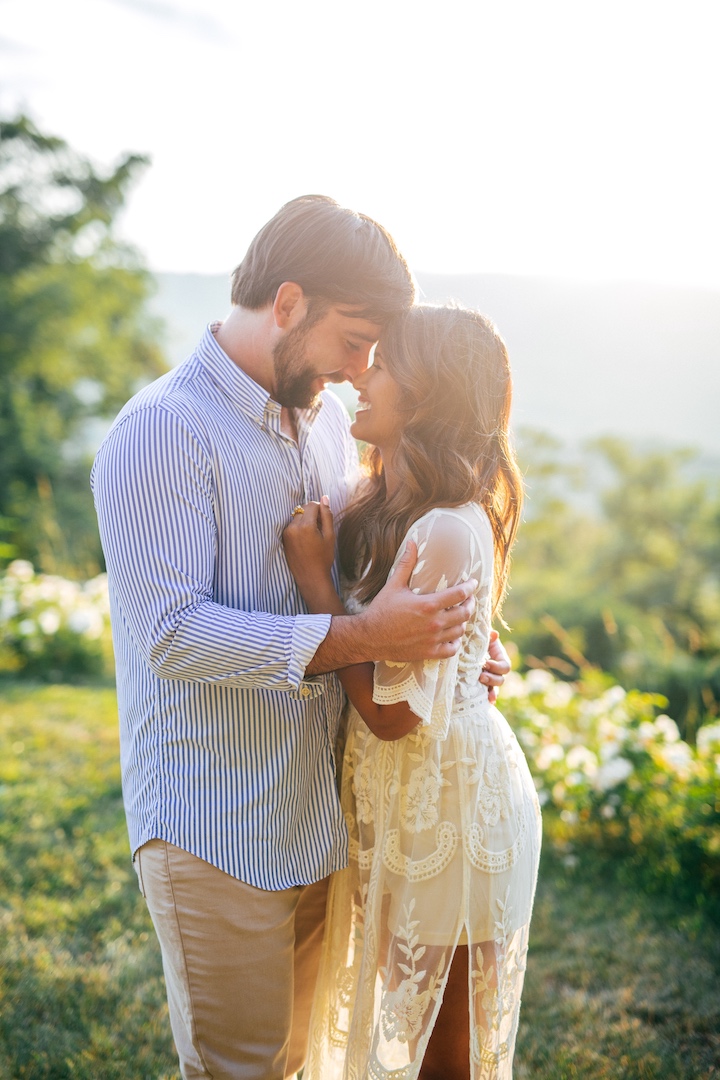 | Shop This Look |

Blake's Outfit: Striped Shirt | Straight Leg Pants | Wing Tip Shoes
Jenn's Outfit: Lace Overlay Romper
This post is in partnership with Nordstrom, a brand I love. All opinions and selections here are my own. Thank you for supporting the affiliate posts who make this blog possible.