Two exciting things people: 1) If you love Cella Boutique's selection of clothing, shoes, handbags and accessories like this stunning, watercolor dress I'm wearing in today's post, then you'll be excited to hear that Cella's will soon be opening their third location in Metairie, LA! Even more exciting news, I'm hosting their grand opening party along with Krystal from A Pinch of Lovely. We'll keep you posted on the party date because the new location is still currently under construction.
2) In case you didn't notice, I styled my watercolor dress with a fresh new, white cross body from Kelly Wynne's latest Island Allure collection and if you're a KW fan, then you're going to die over her newest bag designs and colors. I especially love the new 'Sorry I'm Not Sorry' satchel in sey-shells featured in today's post. My favorite part is the tassel detail on both sides of the bag along with the convenient cross body strap.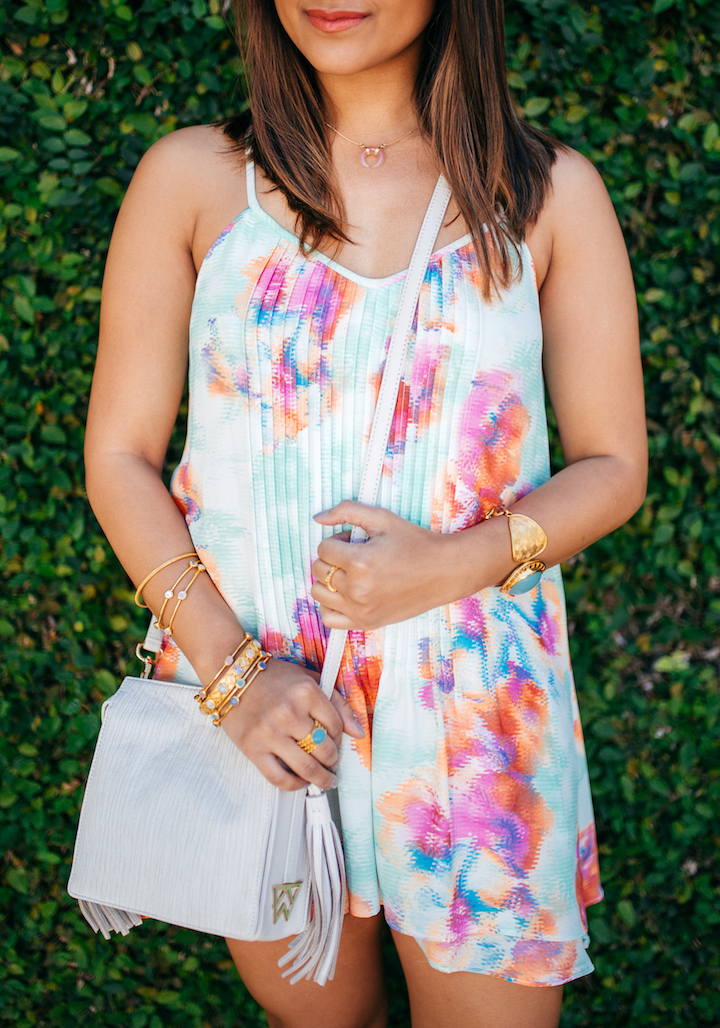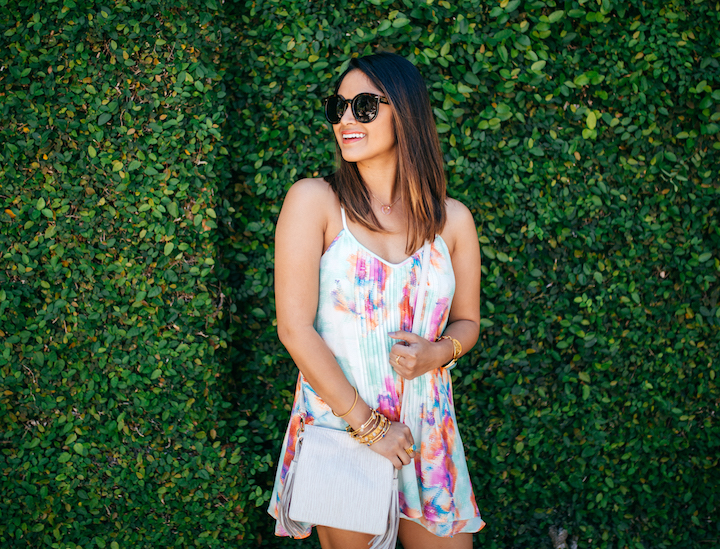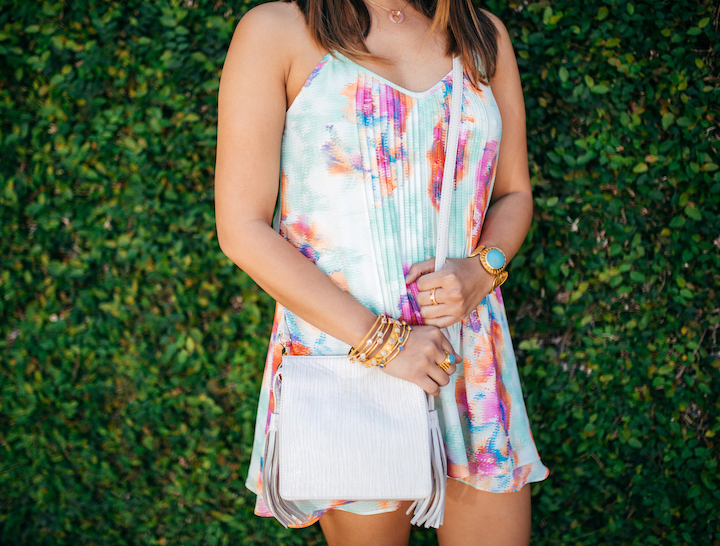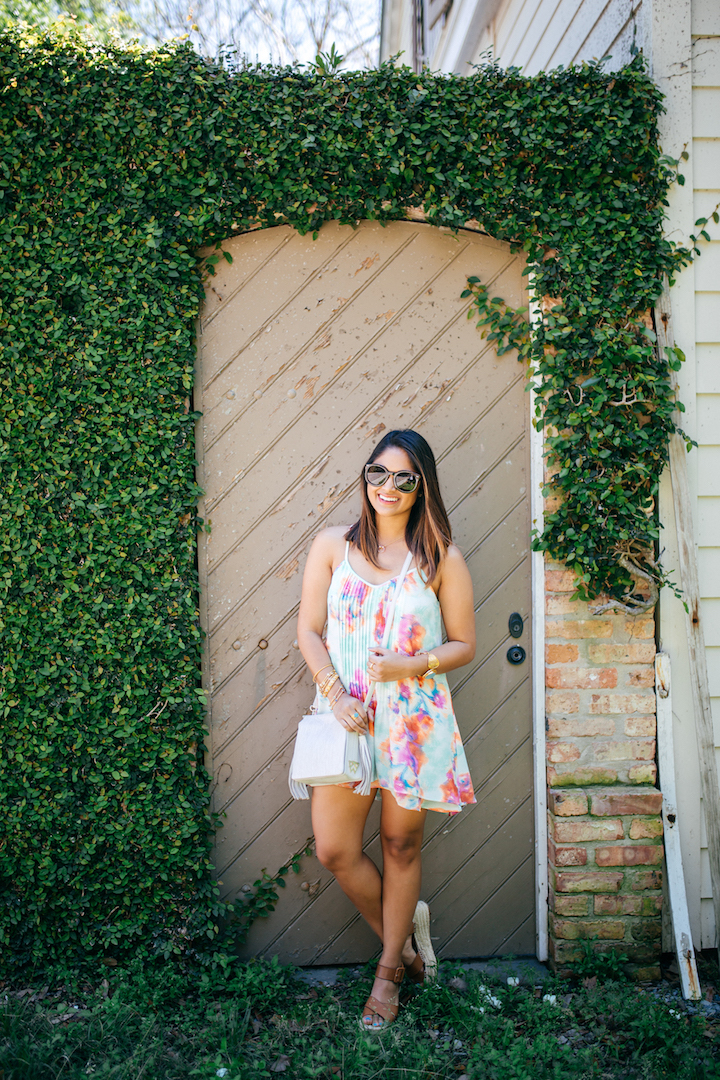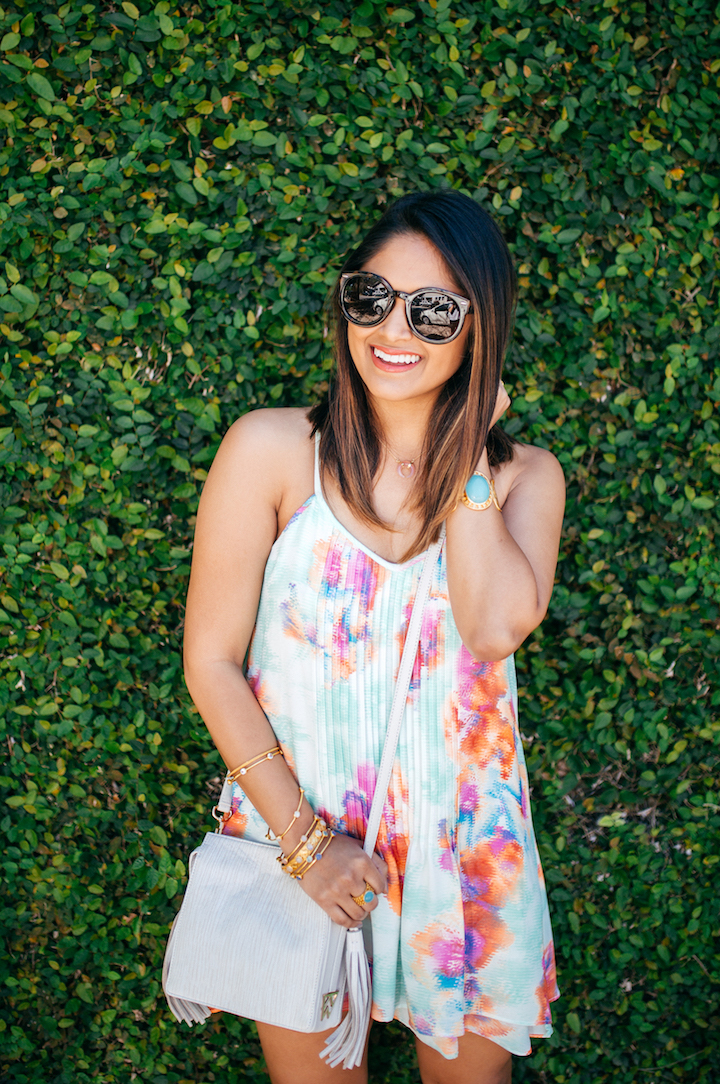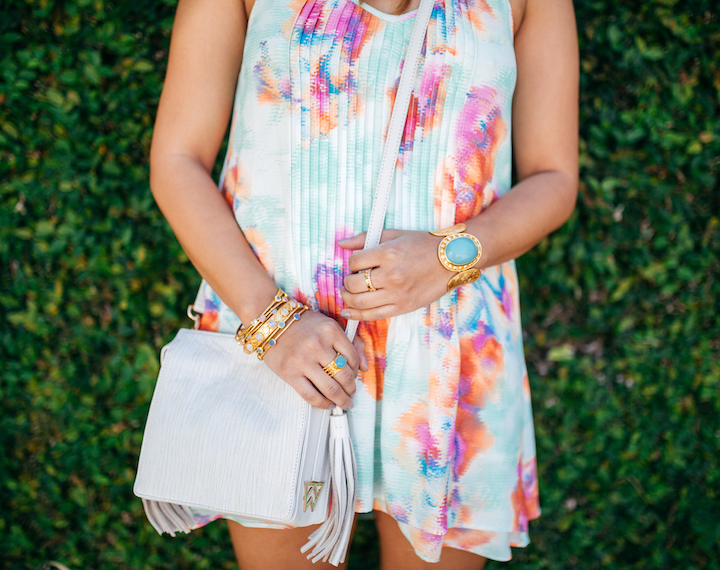 Photos by: Lainey Reed Photography
| Shop This Look |

Outfit: Buddy Love Watercolor Dress c/o Cella's Boutique (call to order: (504) 592-7510) | Sorry I'm Not Sorry Satchel in Sey-shells c/o Kelly Wynne | Audrina Flatform Sandal c/o Sole Society
All Rings & Bracelets available at Julie Vos | Gemstone Crescent Necklace c/o Elizabeth Stone Jewelry
P.S. This dress is actually a lot longer! I accidentally hemmed it was too short! Oopsies!