Hi everyone, for my second post of the day, I'm celebrating this long-awaited fall weather with three of my favorite Topshop coats and jackets from Nordstrom. All three of these outerwear styles featured in today's post are at the top of my fall/winter must-have list: the camel coat, the sleeveless coat and the longline blazer. You can find all of these pieces at Nordstrom including the clothing, shoes and accessories to style with them. If you don't already at least one of these, I highly recommend scooping one up especially this week while my favorite ripped jeans and this sleeveless coat are 40% OFF!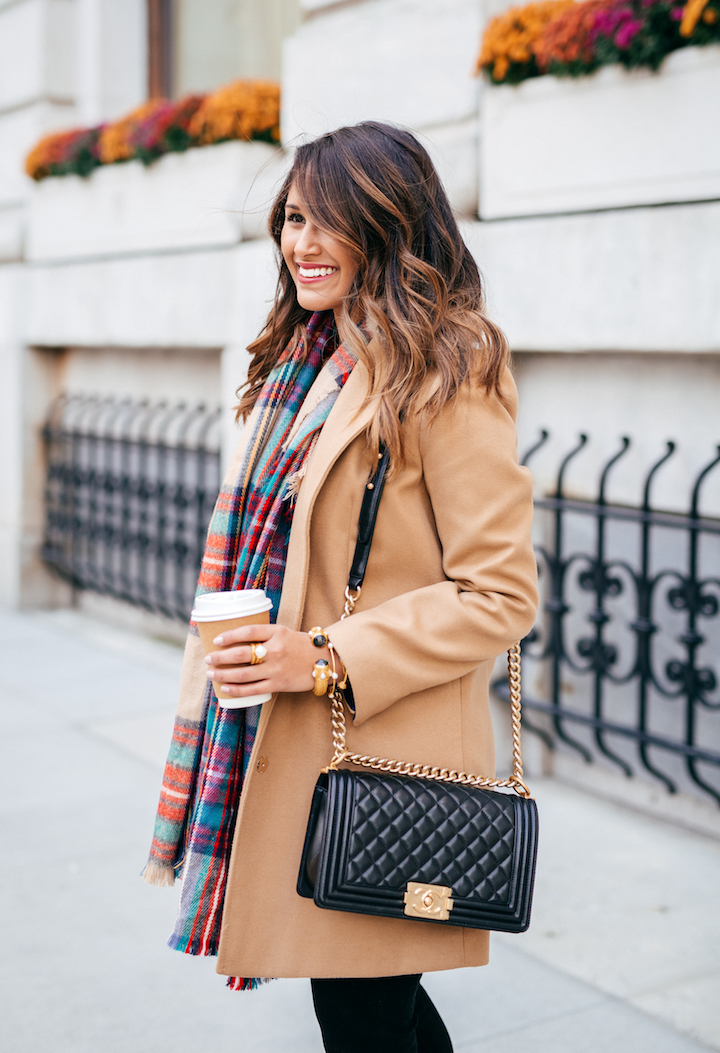 1. The Camel Coat goes with everything especially everyday wear and looks great with plaid scarves! I wore this coat all over New York City with just a sweater and scarf.
| Shop This Look |

Outfit: Topshop Camel Coat (wearing sz US 2)|  High-wasited Denim (wearing sz 28) | Wedge Ankle Booties | Black Quilted Bag | Plaid Scarf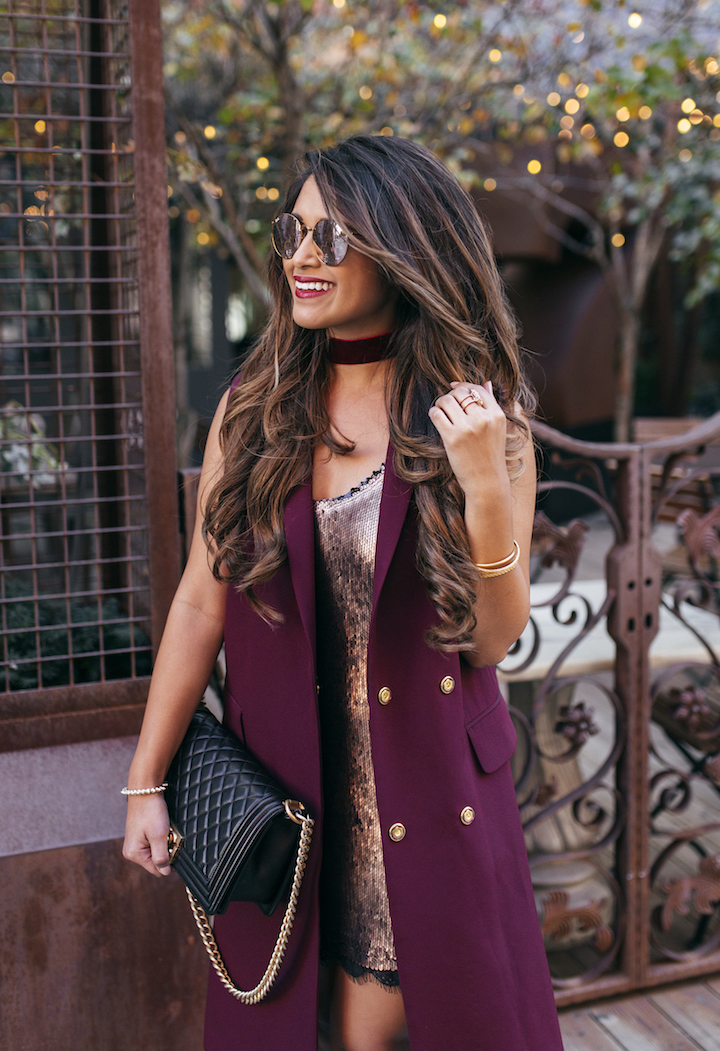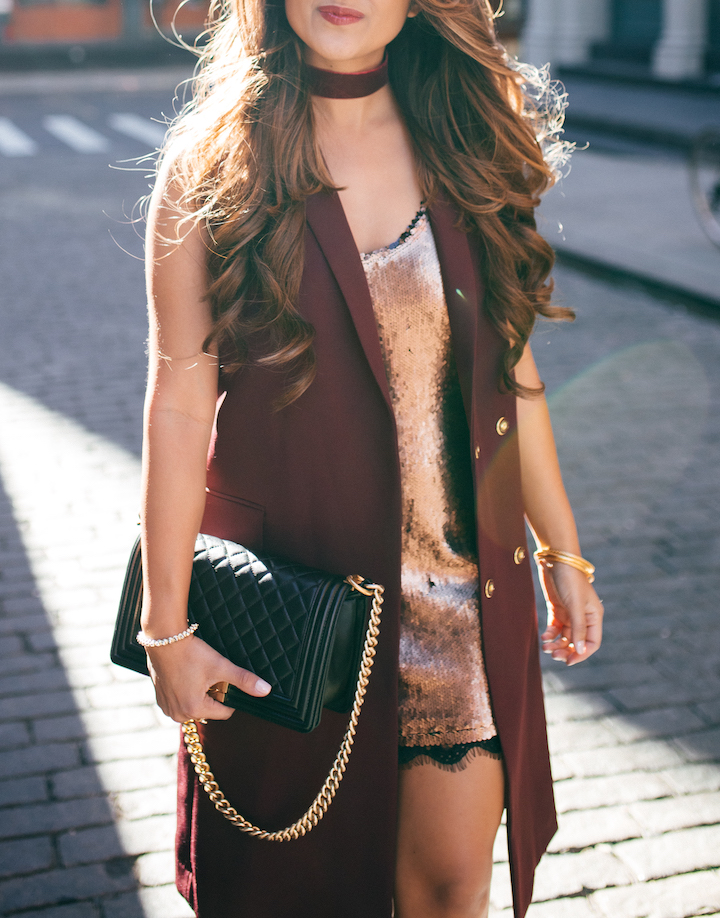 2. The Sleeveless Coat is great for adding a twist your holiday looks! I love layering it over a lace tank and ripped jeans for an edgy-chic date night look.
| Shop This Look |

Outfit: Topshop Vest <–SALE Alert! 40% OFF! | Quilted Bag | Ray-Ban Roundie Sunglasses | Velvet Choker Necklace |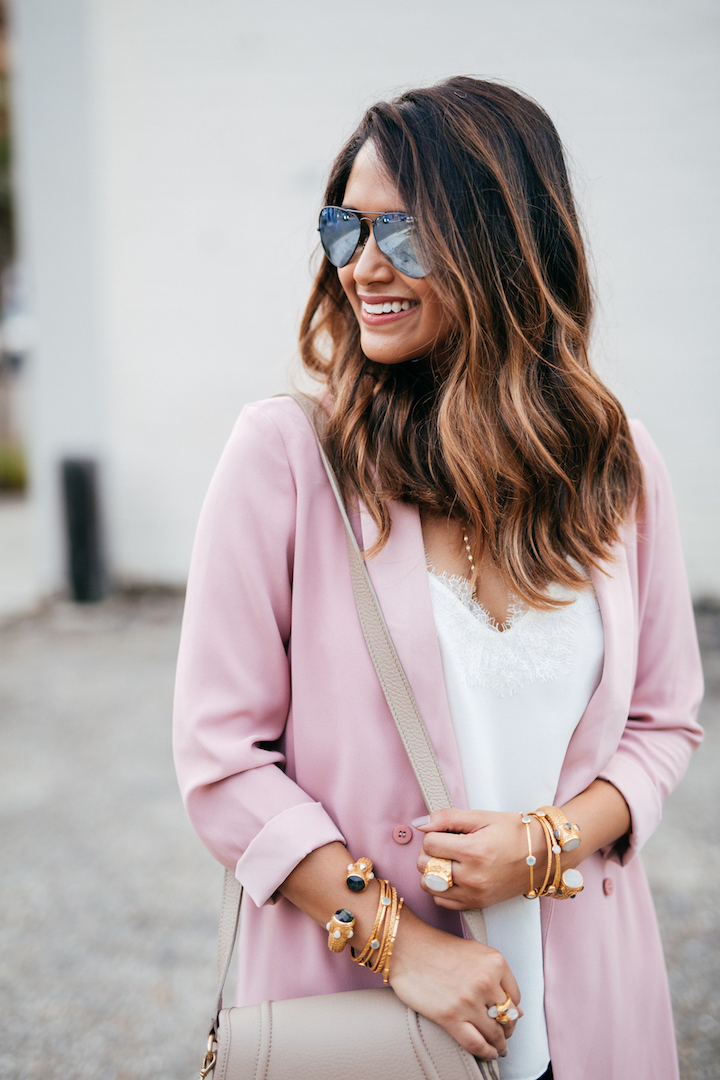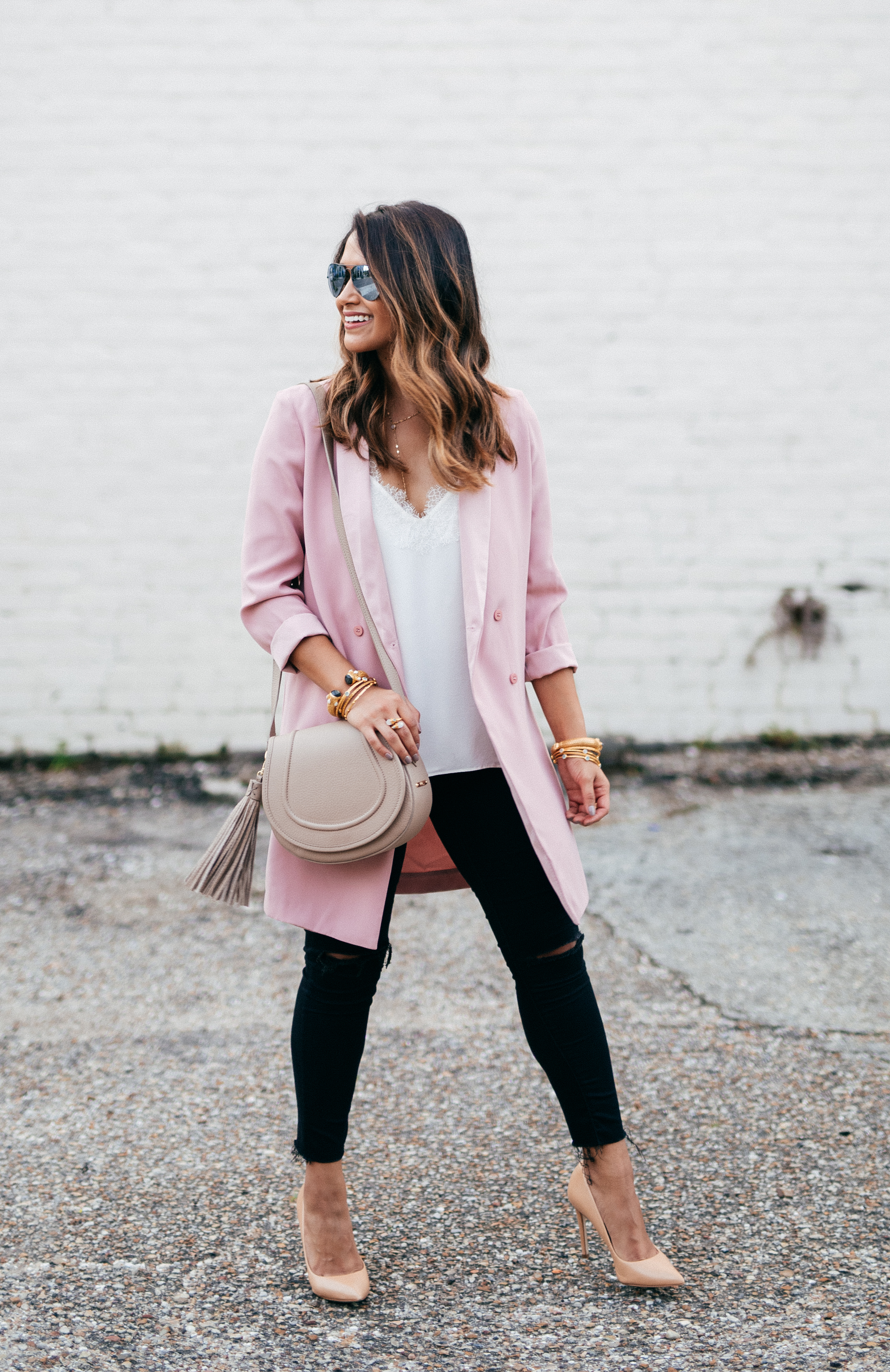 Photos by: Lainey Reed Photography
3. The Longline Blazer can make any outfit look sophisticated-chic especially when paired with some pointy toe pumps. I also wearing them over little dresses and rompers during the fall and winter.
| Shop This Look |

Outfit: Ripped Jeans <–SALE Alert! 40% OFF! | Similar Saddle Bag (also similar here) | Pink Longline Blazer | Nude  Pumps | White Tank
This post is in partnership with Nordstrom, a brand I love. All opinions and selections here are my own. Thank you for supporting the affiliate posts who make this blog possible.