Hey everyone, today I'm sharing my Hamilton Princess travel review with you along with the top 5 Instagram worthy spots in Bermuda. For those of you who are new to Haute Off The Rack, this was actually my second trip to Bermuda. I traveled there by boat from New Jersey three years ago with some of my blogger friends and it was so beautiful that I promised myself I would return one day… just not by boat! LOL
Cruising through the Atlantic ocean is a bit of a rocky ride so this time I flew, which was a much more pleasant experience. The travel time isn't bad at all. We flew one hour to Atlanta from Louisiana and then 2.5 hours to Bermuda. We stayed at the Hamilton Princess Resort, which is on the bay right in the heart of town, but we still had access to their Beach Club.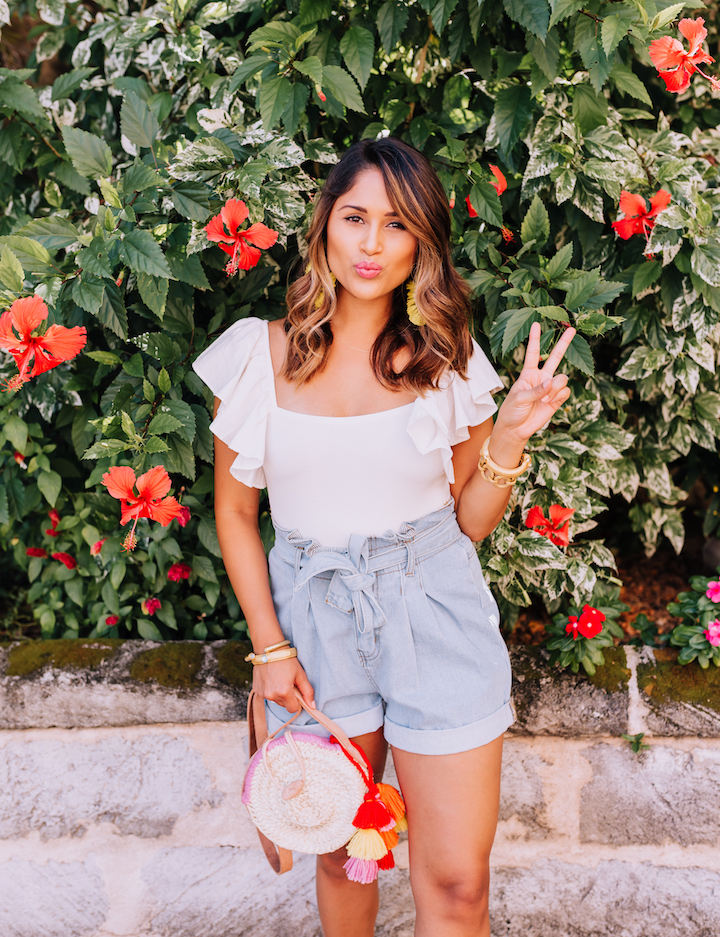 | Shop This Look |
Outfit: Paperbag Tie Mom Shorts | Ruffle Sleeve Bodysuit | Elle Crossbody Bag
Top 5 Instagram Worthy Spots in Bermuda
1) The Boat Dock at Hamilton Princess | This is the perfect place to watch the sunset before heading to dinner at Marcus. By the way, you must order the cornbread appetizer! It's to die for! The Chicken & Waffles is also super delicious too.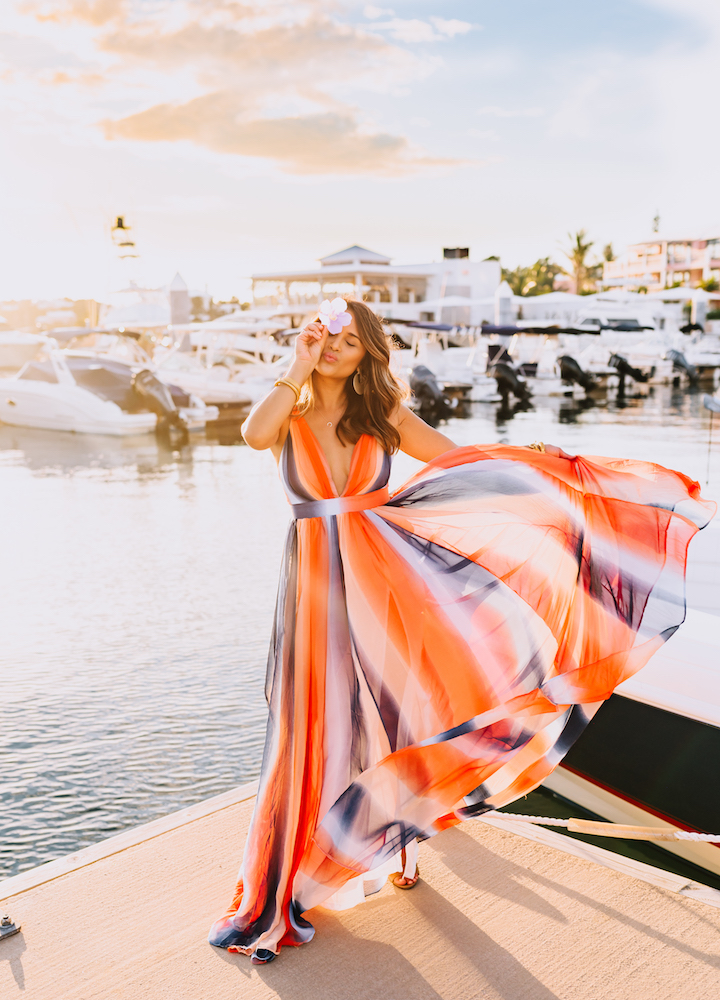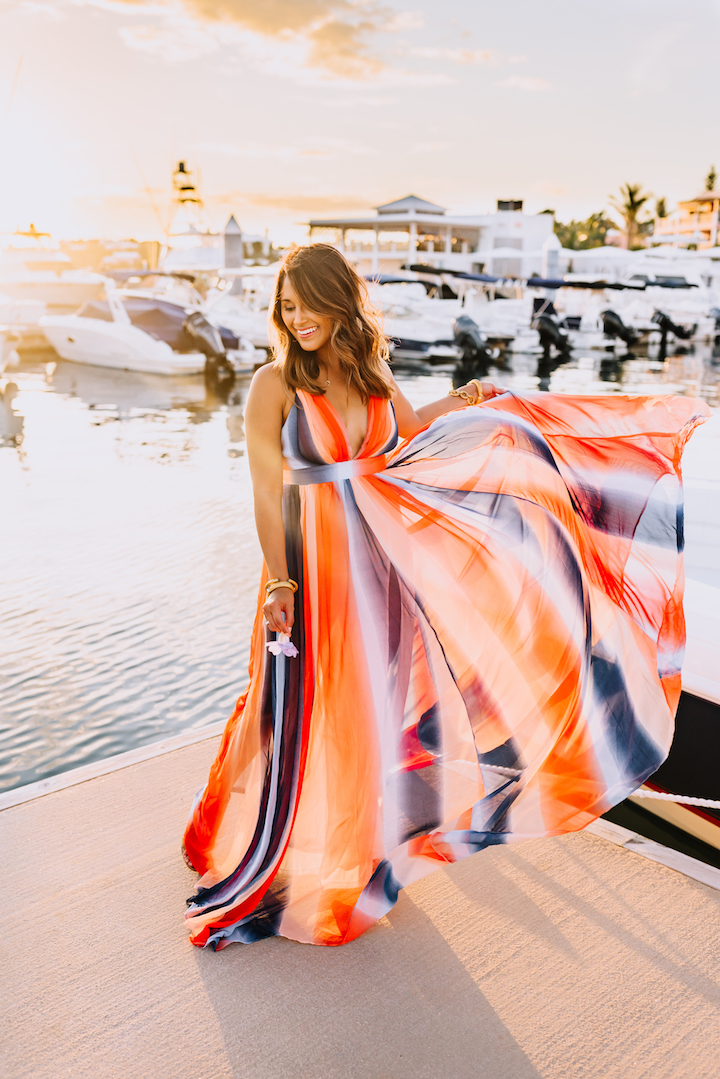 | Shop This Look |
Shades of Summer Maxi Dress c/o Vici Dolls
2) Flatt's Village | I just can't help myself when it comes to colorful buildings along the water so we of course had to make a stop at Flatt's village near the aquarium to explore. We even ended up seeing a wild sea turtle, which so cool because it's a sign of good luck. Because of their long lifespan, sea turtles often symbolize patience, wisdom, endurance, and good luck. Blake and I actually saw a giant sea turtle on the beach the day after our wedding so I definitely believe in the symbolism.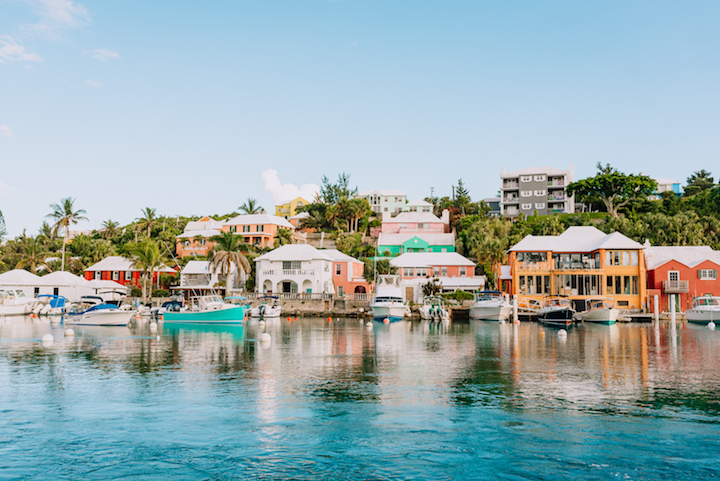 | Shop This Look |
Outfit: Yumi Kim Pretty Woman Dress (also available here) | Nude Ankle Strap Heels  | White Camila Bag c/o Poppy & Sage
3) Pose on Pink | One of the best parts about the Hamilton Princess Bermuda other than their amazing food and service is the fact that the hotel is pink. And you know I can't resist snapping a photo of my outfit in front of a pink wall.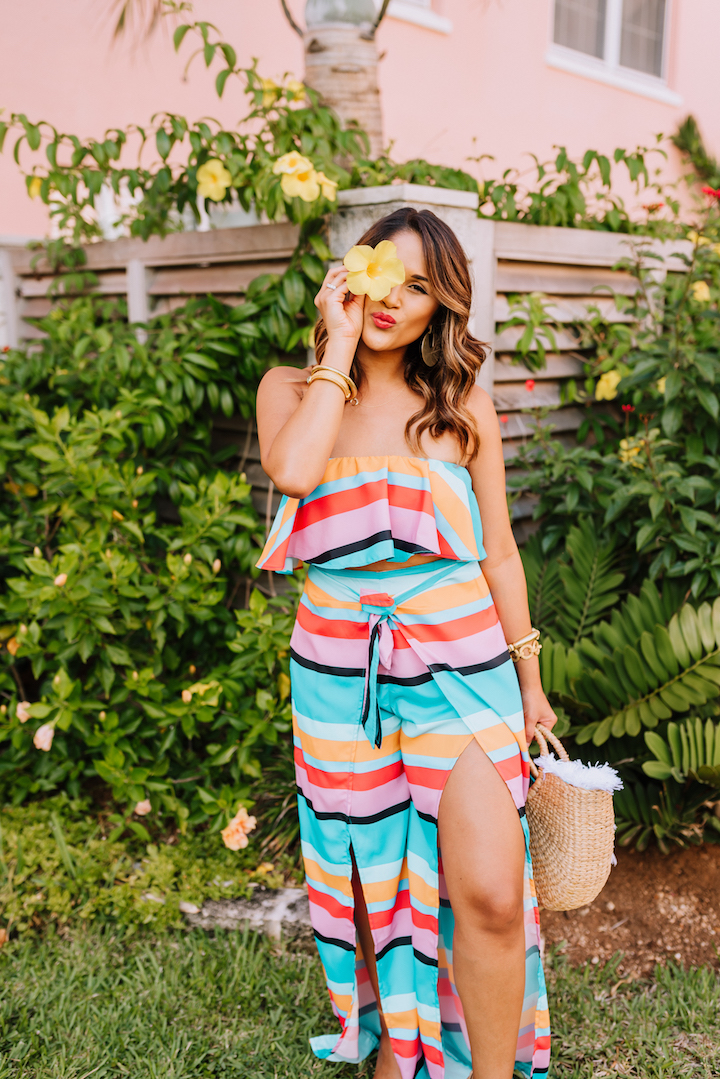 | Shop This Look |
Cox Cropped Top | Chela Pants | White Camila Bag c/o Poppy & Sage | Nude Ankle Strap Heels 
4) Jobson's Cove | This was the first spot I visited when I arrived in Bermuda. It's the most beautiful beach I've ever seen in my entire life with magical pink sand and the most shade of turquoise water. I highly recommend watching the sunset here. In fact, we stopped here twice during our trip to watch the sun go down.
Find my custom boater hat here!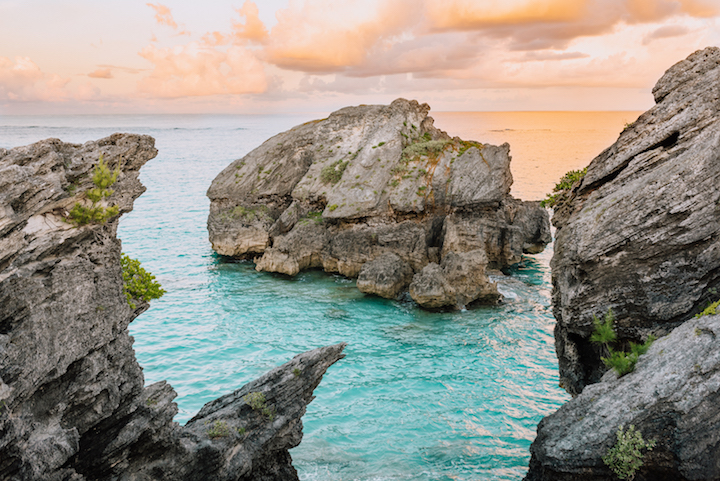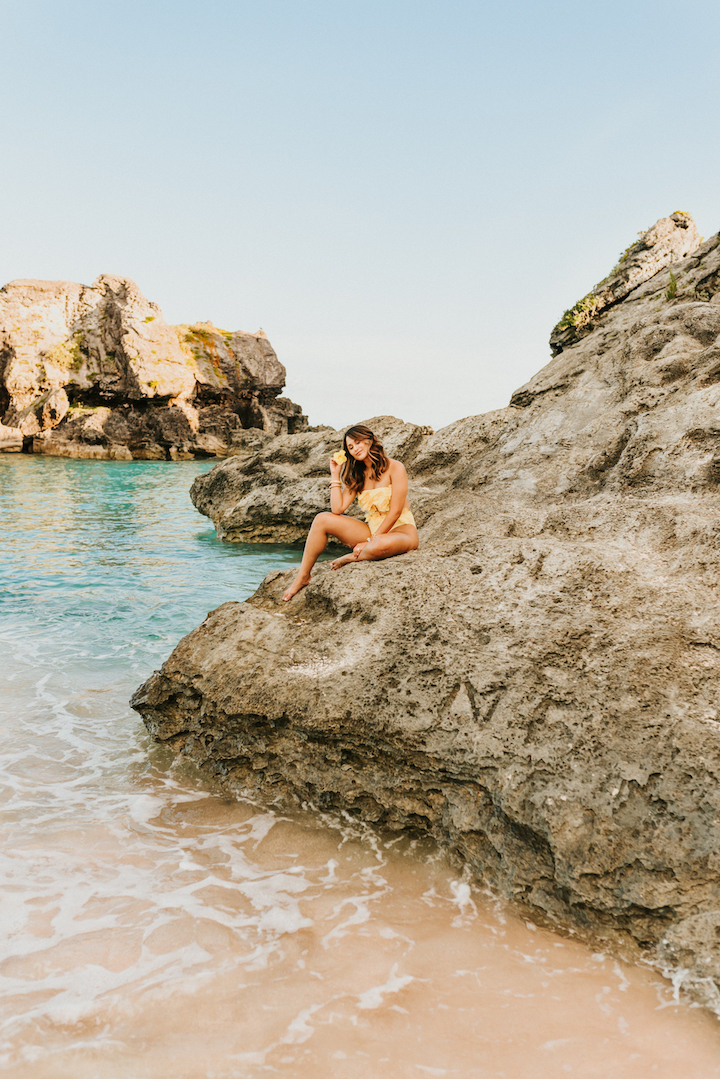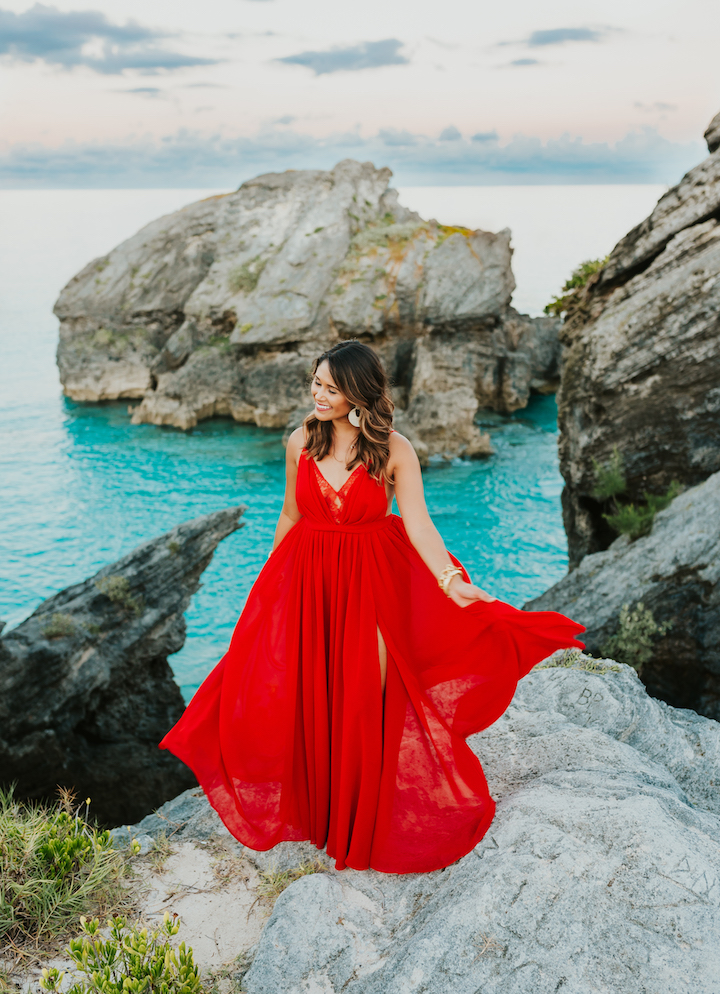 | Shop This Look |
Outfit: Red Gown
5) Princess Beach Club | Relaxing on the over-water-hammocks at the Princess Beach Club is an absolute must! And don't forget to document it so you can always look back at it and remember how good life is in Bermuda!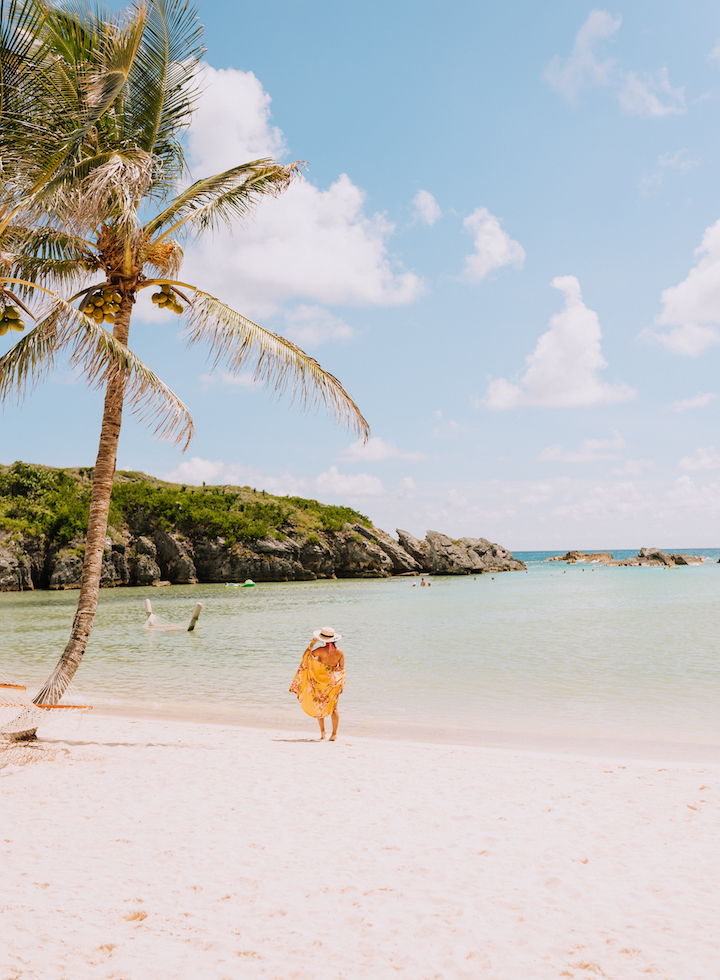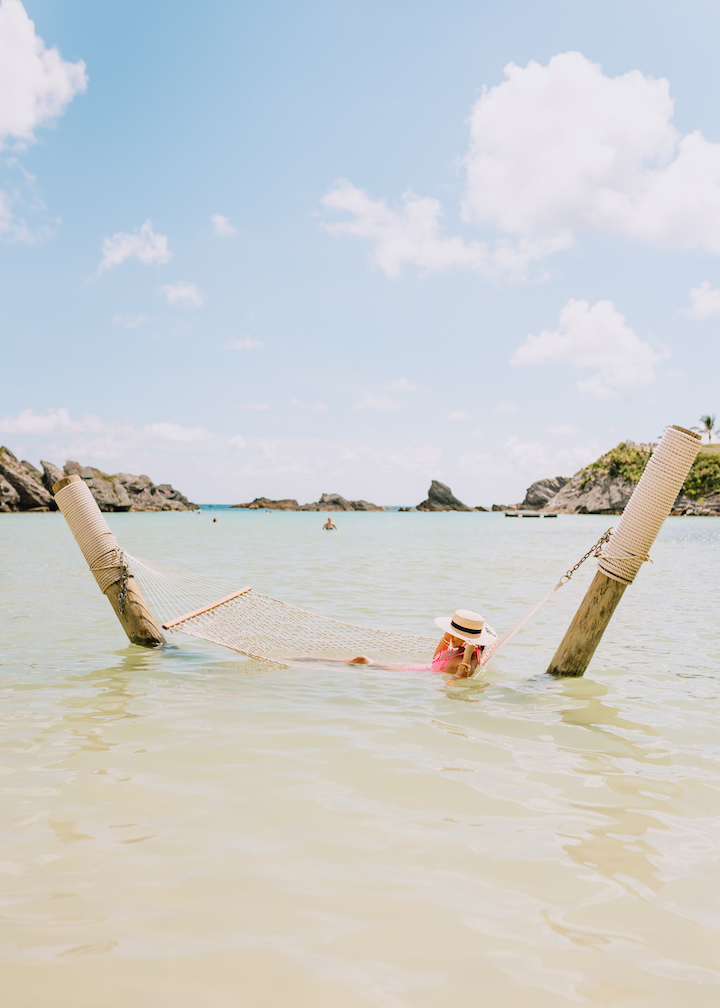 | Shop This Look |
Pink Swimsuit | Tokyo Kimono | Customized Boater Hat
Other Spots You Should Visit:
Horseshoe Beach
Turtle Bay
| Shop This Look |
Outfit: Striped Limbo Pants | Kenny Scarf Top | Straw Circle Tote (also available here) | Nude Ankle Strap Heels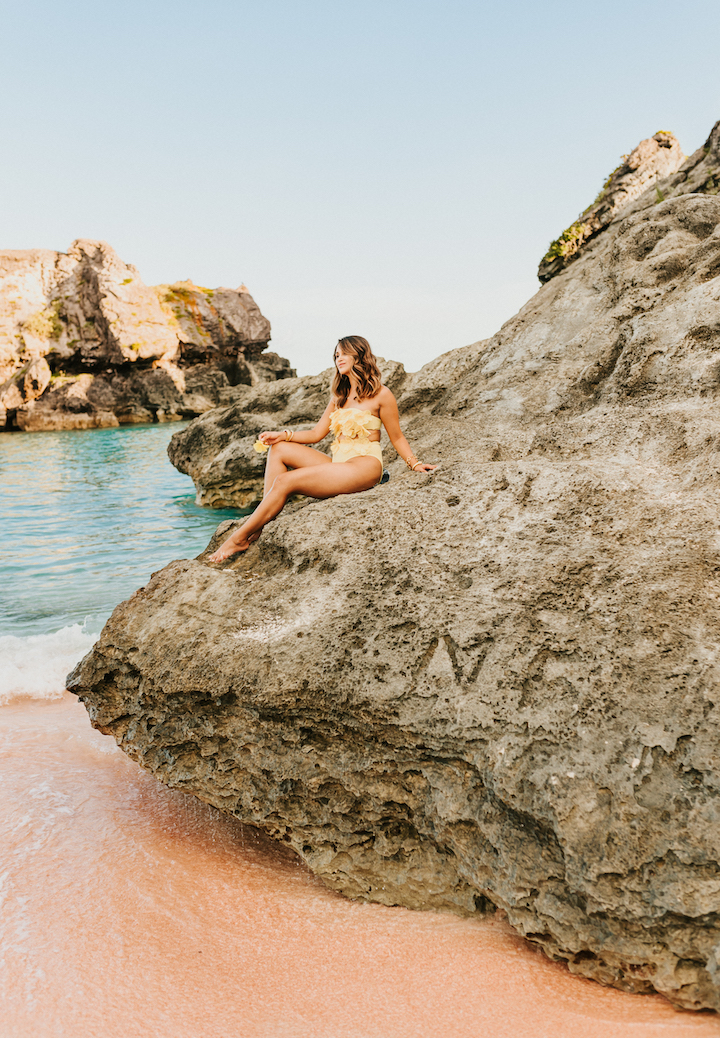 Thank you to the Hamilton Princess Bermuda for hosting us.