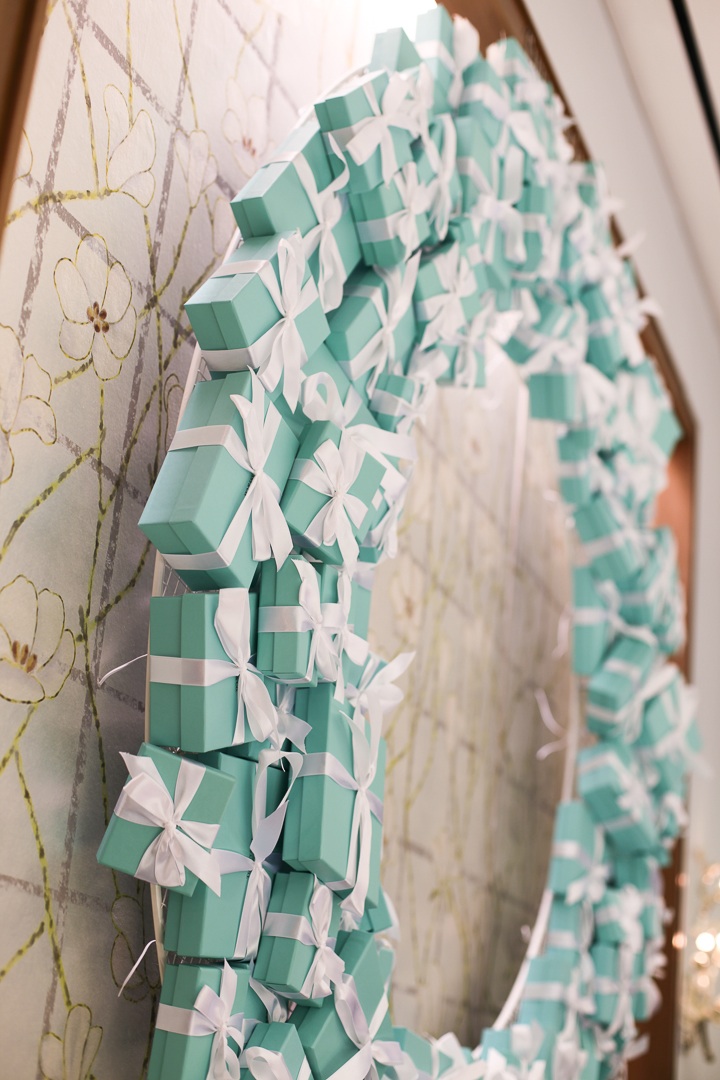 Hello readers, I hope you all have been enjoying your Thanksgiving holiday and weekend. I just wanted to post little recap on the grand opening of Tiffany & Co. in New Orleans this past week. The new location in Canal Place is officially open, and the store is absolutely beautiful.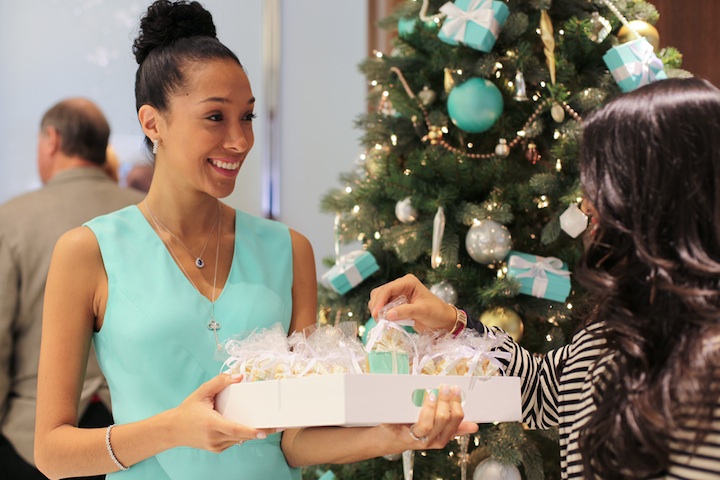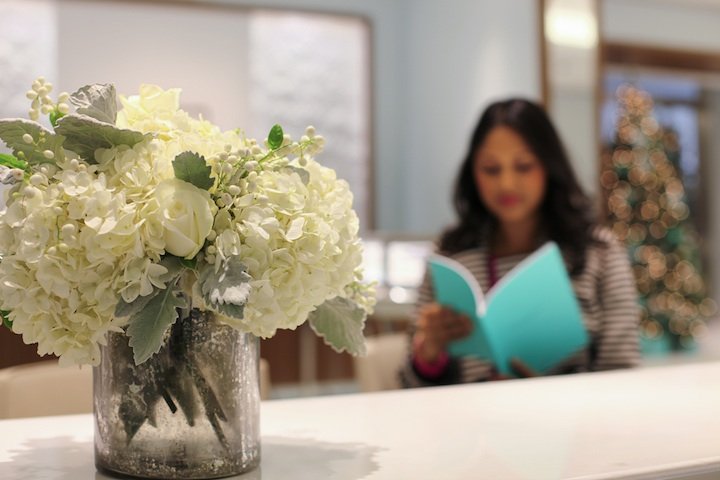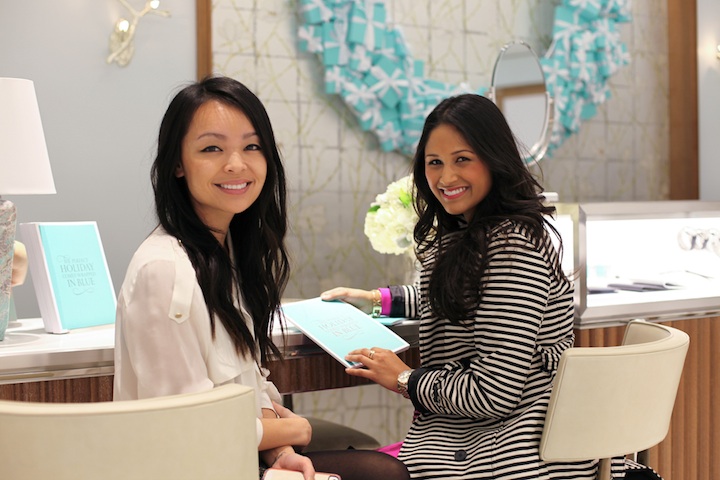 Juley Thuy of Upperlyne & Myself checking out the holiday collection together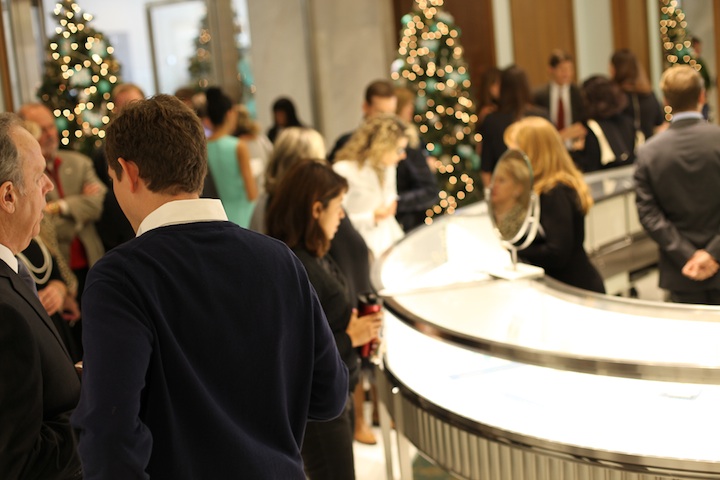 The Grand Opening brought in quite a crowd including the Tiffany & Co. Vice President, Diane Brown (photographed below).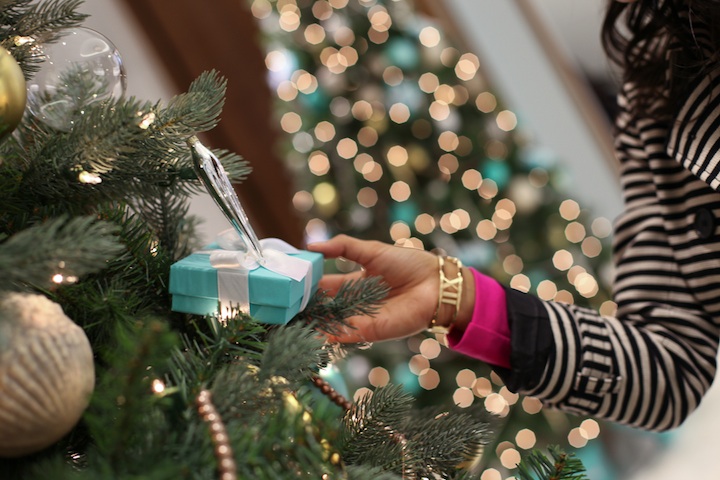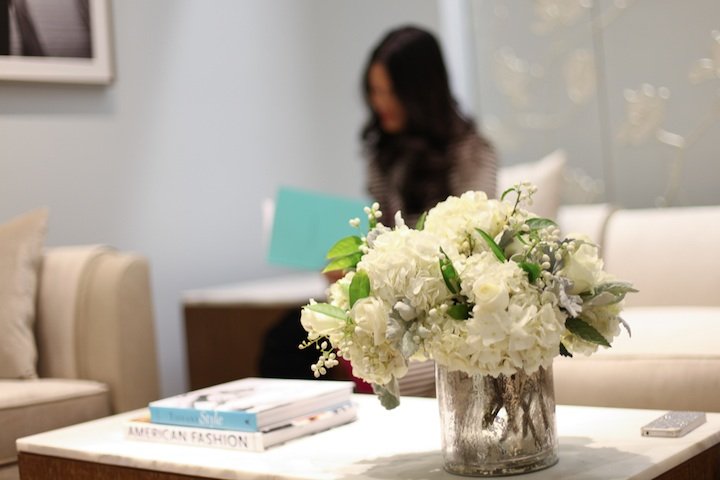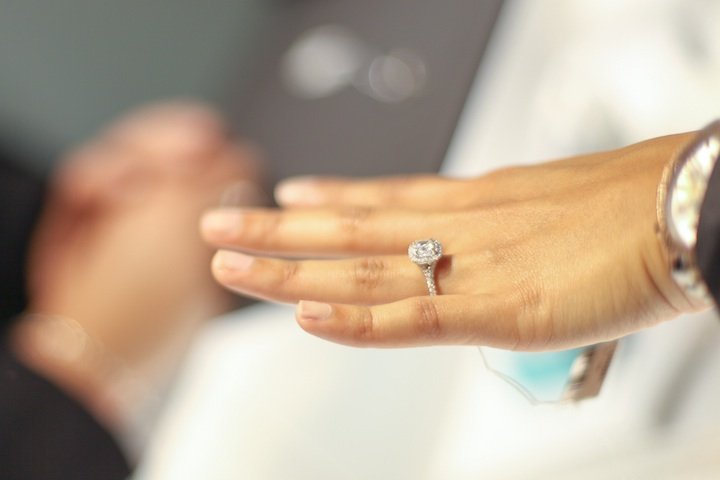 Soo…funny story… I decided that while I had the perfect opportunity, I would give in to my desire to try on a Tiffany & Co. engagement ring. It was everything that I thought it would be, but that's not the funny part.  The funny part is that Fox 8 News just so happened to catch me in the act and the news anchor interviewed me right on the spot. There was no hiding the fact that I was clearly trying on wedding rings. I had no idea what to say considering that my boyfriend would just die if saw me on live TV trying on engagement rings. You can see how that turned out here–> Tiffany's Opens in Canal Place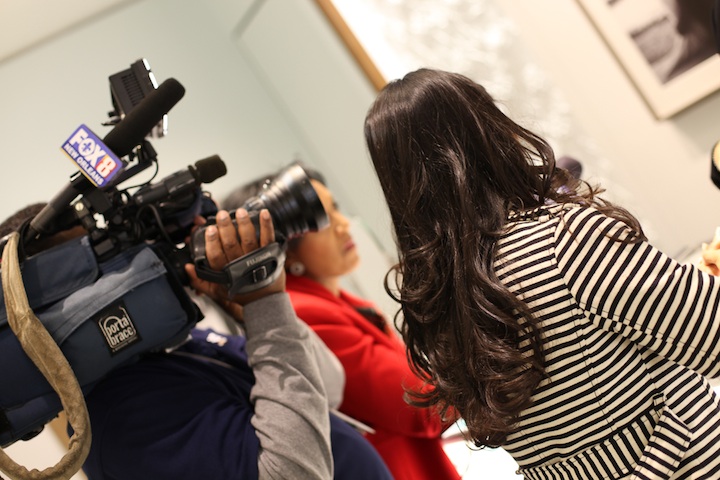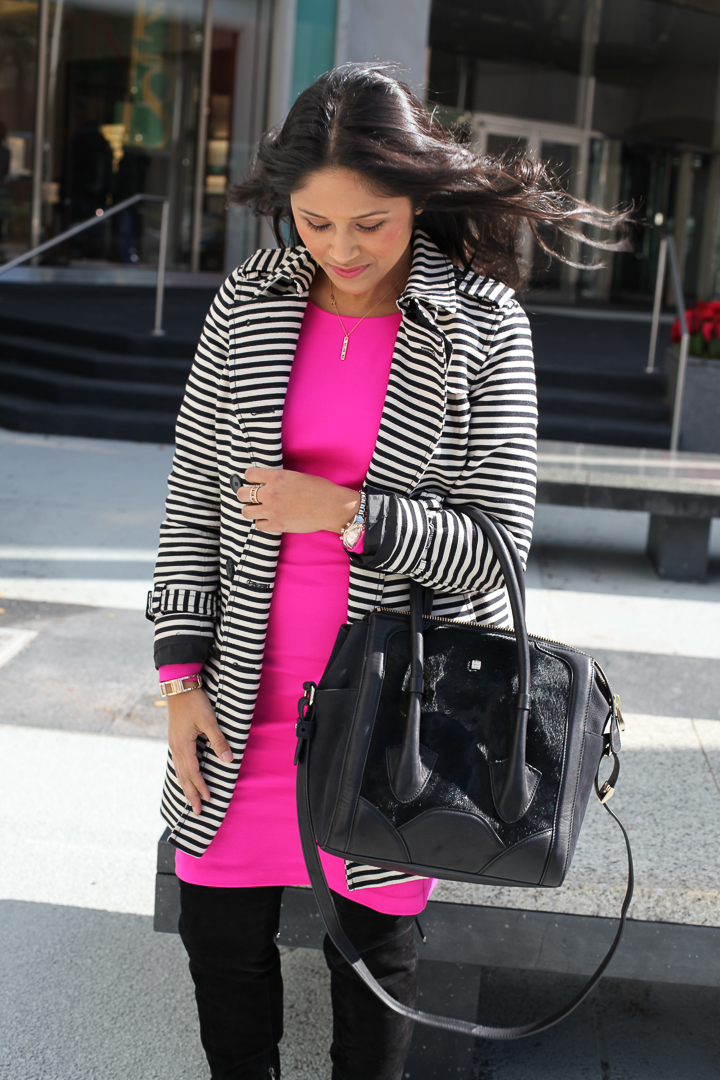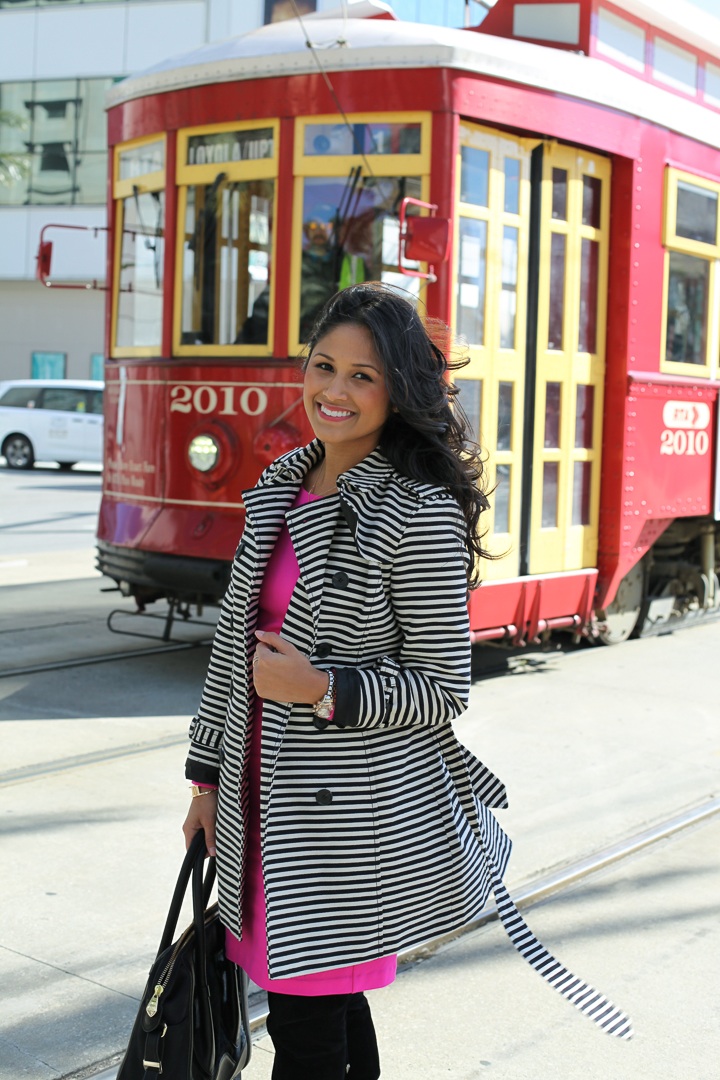 Photos by: Abbey Brandon of District Dress Up
Outfit: Hot Pink Bow Back Dress c/o Amanda Uprichard | PLV Butler Tote via The Mix | Striped Trench (old) | Over The Knee Boots
All Jewelry c/o Tiffany & Co.