Happy Friday everyone, I know we haven't discussed my skincare routine in a while, but with the summer coming quickly around the corner, I figured that now was the perfect time. During the summer I usually like to rock a fresh, makeup-free face. However, I feel slightly self-conscious going bare-faced if my complexion isn't up to parr. With that being said, I always recommend amping up your skincare game by adding some additional steps or getting rid of unnecessary steps. I also suggest taking a look at the products you're currently using to decide if they're suitable for your "summer skin." Yes I said "summer skin"  because recognizing the changes in your skin throughout the four seasons is vital to your skincare routine because your skin may require different products/steps depending on the weather.
I know most people don't like having to change up their routine including myself, but fortunately I found a skincare line that works with my skin throughout all seasons. I'm talking about beating the skincare blues with the TULA blues (aka TULA products), which I have now been using for over a year. TULA uses probiotics as the foundation of their skincare line, which is clinically proven to help sooth and protect your skin. All the products are very light and gently, which make them ideal for using year round. Their probiotic technology also helps to promote hydration, pH balance, stress resistance and the natural balance of your skin's microbiome.
On top of using these products during the summer, I also make sure to use plenty of SPF and drink lots of water to keep my skin hydrated. I especially love drinking alkaline water for ultra hydration.
If you're interested in beating the skincare blues with the TULA blues, you're in luck because I've teamed up with TULA to give you a special promo code for 20% OFF your entire purchase + free shipping!
 Take 20% OFF  your entire TULA purchase + FREE shipping wide code: HAUTE20 | ends: 7/1/17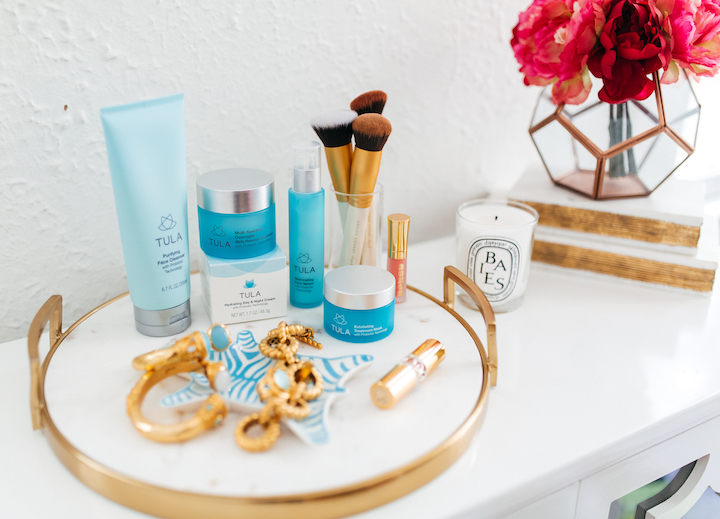 | Shop Tula Skincare Products |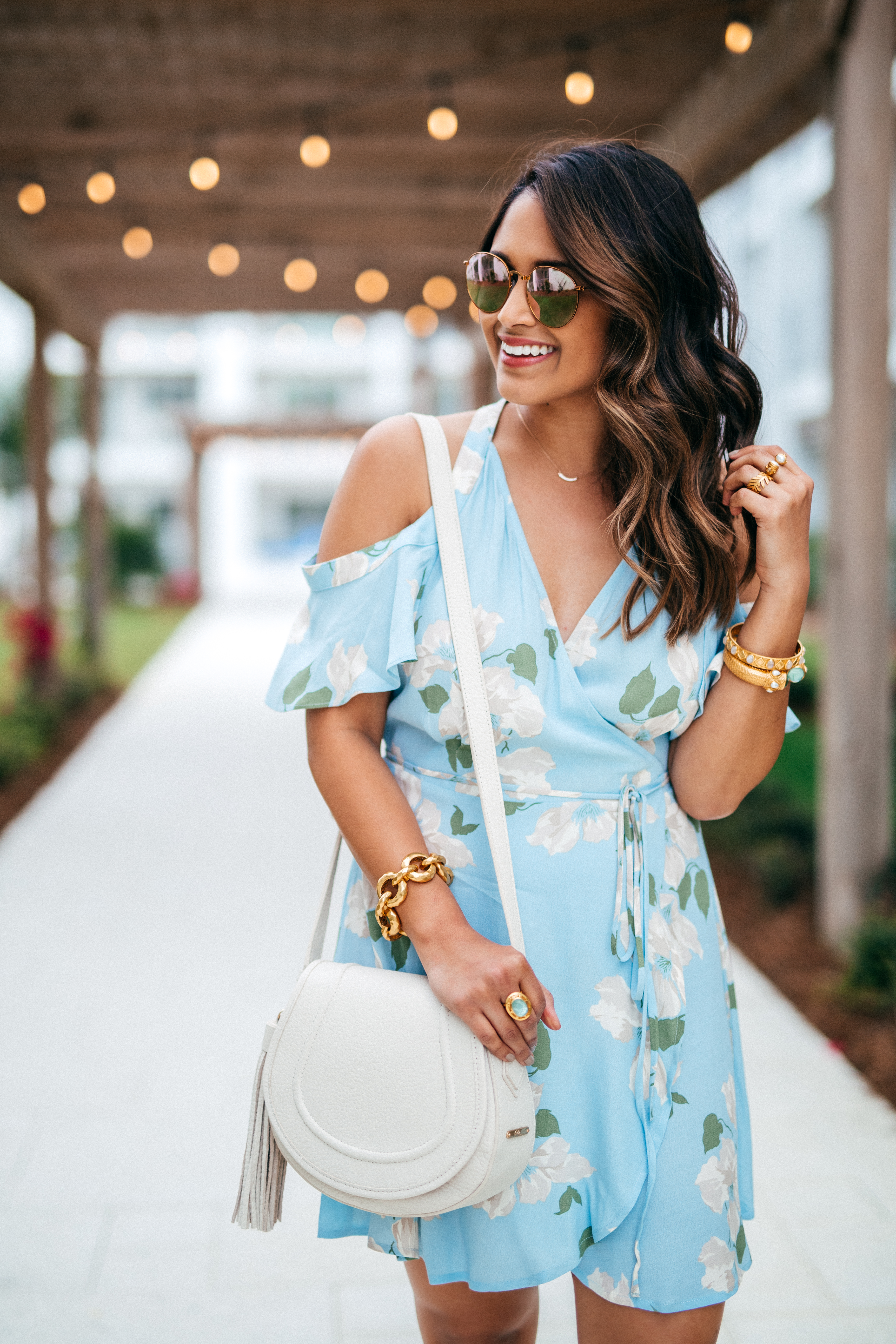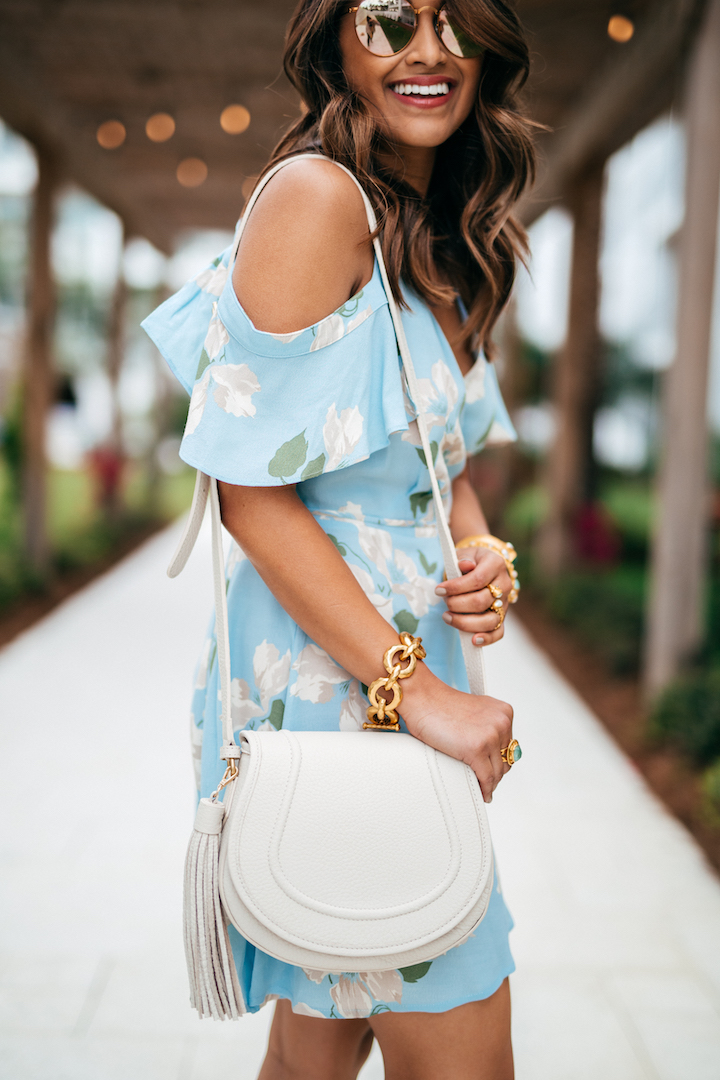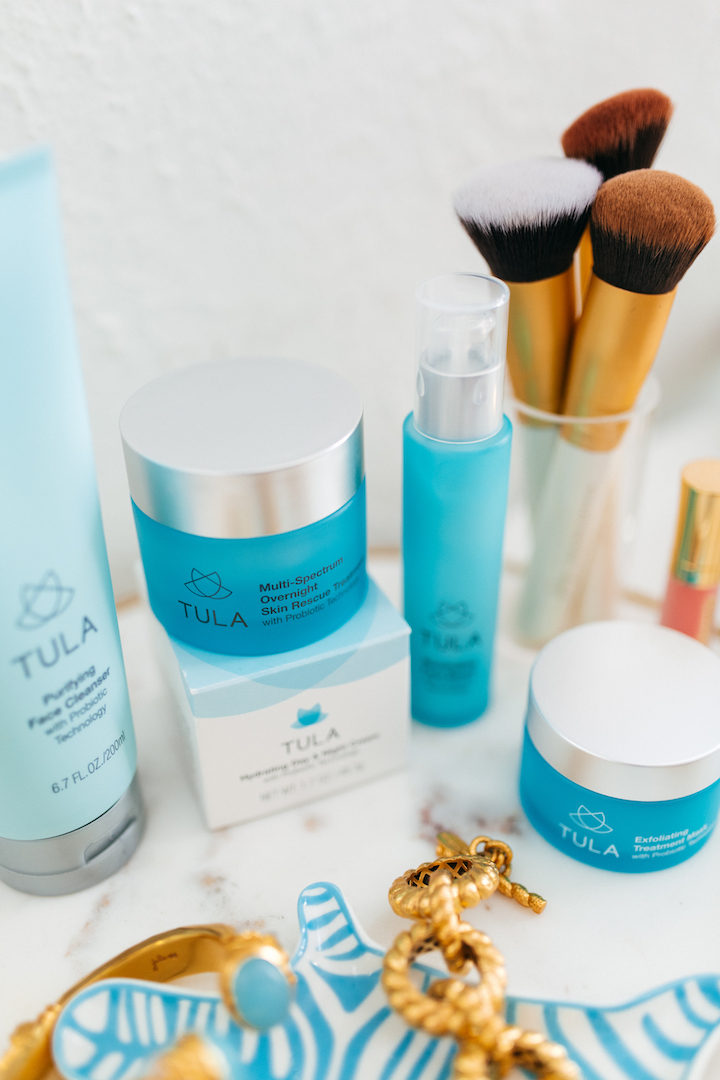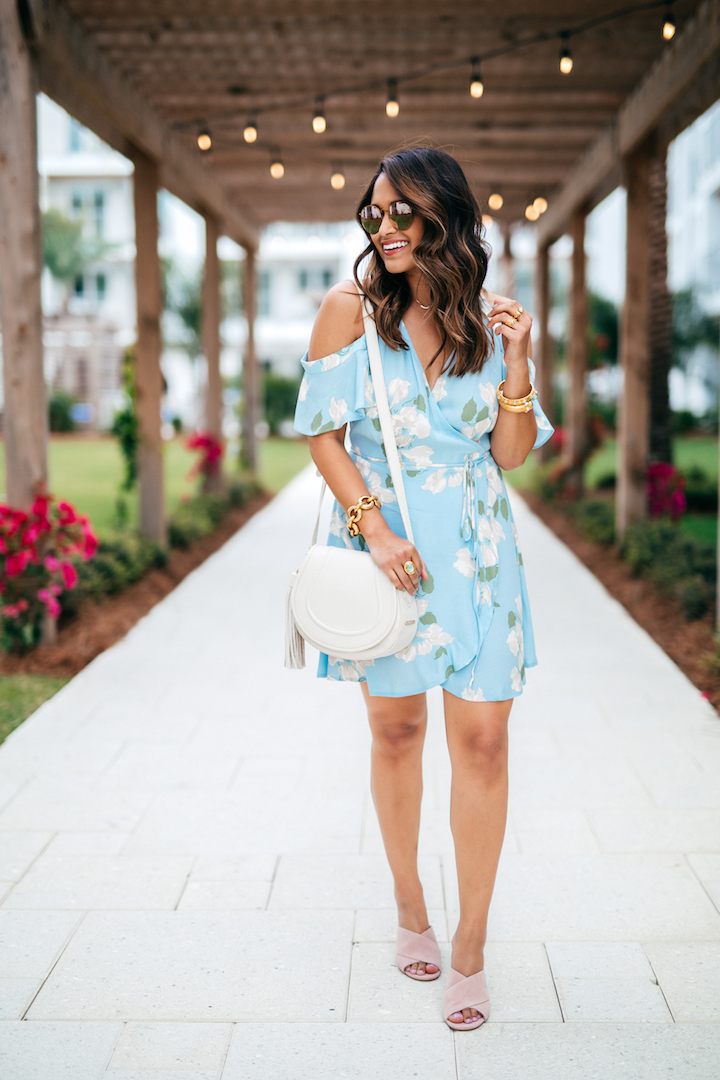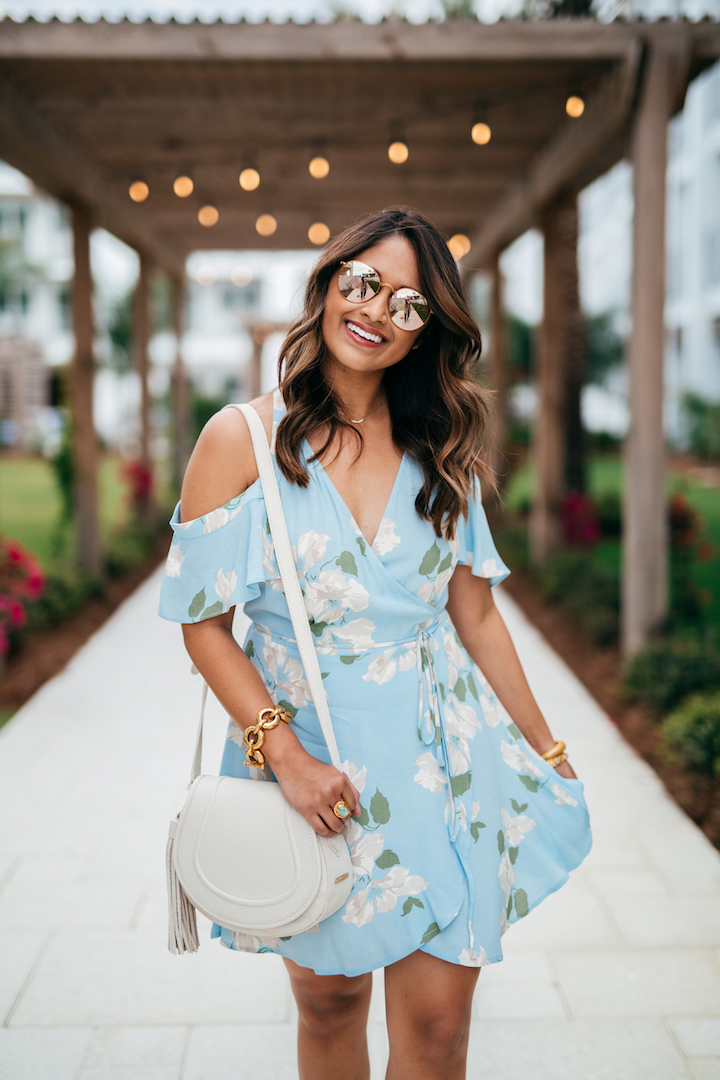 | Shop This Look |

Outfit: Light Blue Floral Dress (also similar here)—wearing sz S | Rinna Crossover Slides c/o Marc Fisher (similar here) | Ray-Ban Round Sunglasses | Jenni Saddle Bag (designed by Haute Off The Rack in collaboration with GiGi New York)

Jewelry: Savannah Bracelet, Baroque Rose Cut Cuff, Tivoli Ring, Fern Ring & Savannah Ring c/o Julie Vos | Whitlee Necklace c/o Kendra Scott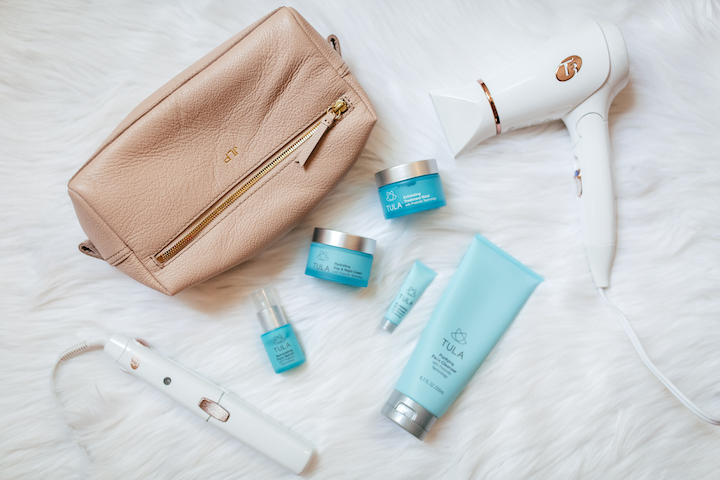 Take 20% OFF  your entire TULA purchase + FREE shipping wide code: HAUTE20 | ends: 7/1/17
P.S. TULA makes the perfect travel size which is great for packing on all of your summer vacations! I usually keep a stock of the mini sizes for when I'm traveling.
Photos by: Lainey Reed Photography
This post is in partnership with Tula, a brand I love. All opinions and selections here are my own. Thank you for supporting the affiliate posts who make this blog possible.