Hey everyone, today I've teamed up with Betsey Johnson to share the most delicious fall and Halloween treat recipe with you. If you keep up with my Instagram stories then I'm sure you remember the delicious s'mores bars that I showed you how to make for upcoming Halloween parties. I never like to show up to a party empty handed so I figured I would share a treat I enjoyed making so you don't have to show up empty handed either.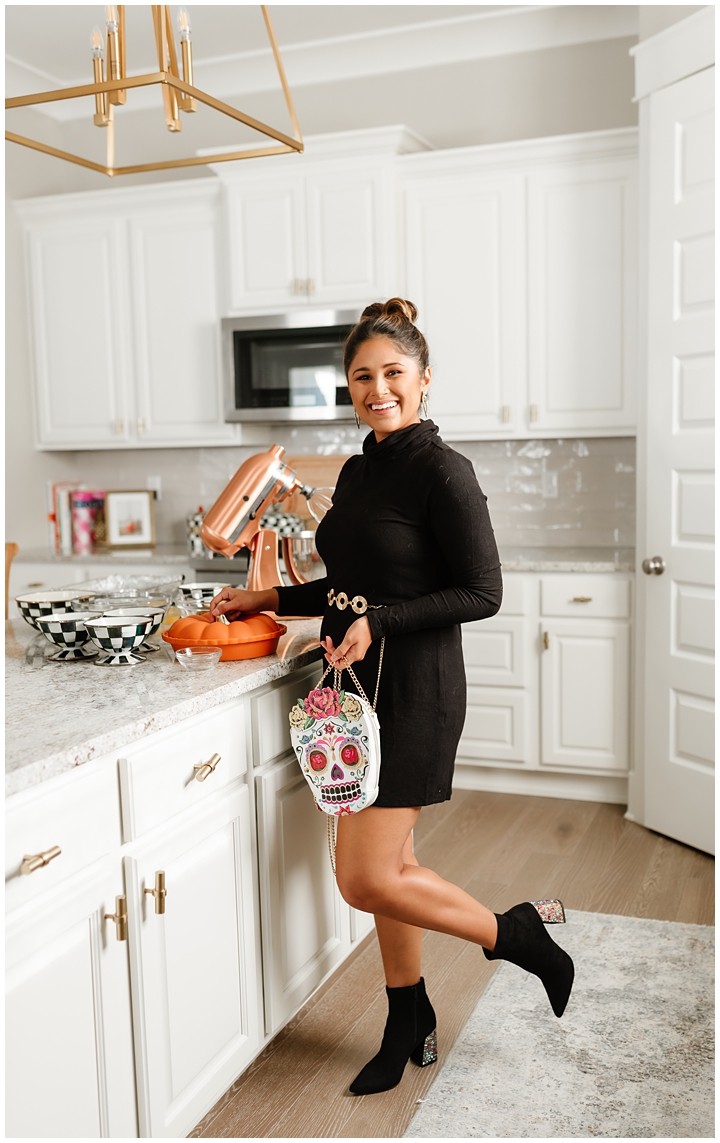 As for my costume, I haven't even had a minute to think of an idea between dealing with pregnancy symptoms and trying to catch up on work from all of the days I spent sick in bed. Fortunately, I found these super cute embellished black booties for fall and scooped up this adorable kitsch head crossbody bag at Betsey Johnson so I can still look fun and festive for the party without having to dress up in costume. You can always count on Betsey Johnson to have unique and over the top shoes and accessories. I especially love these rhinestone booties for holiday and I know these embellished black booties will pair perfectly with upcoming holiday outfits.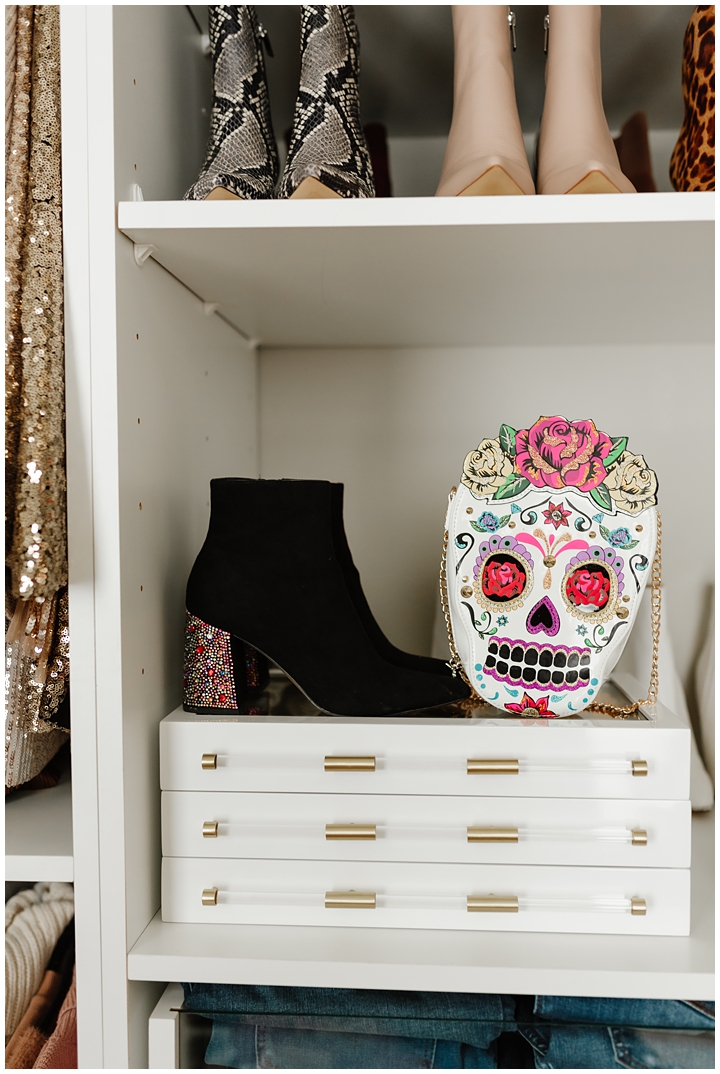 Fun Fact: I went to the Betsey Johnson show years ago during NYFW and she did a flip at the end of her show. I never forgot that because I thought it was so funny!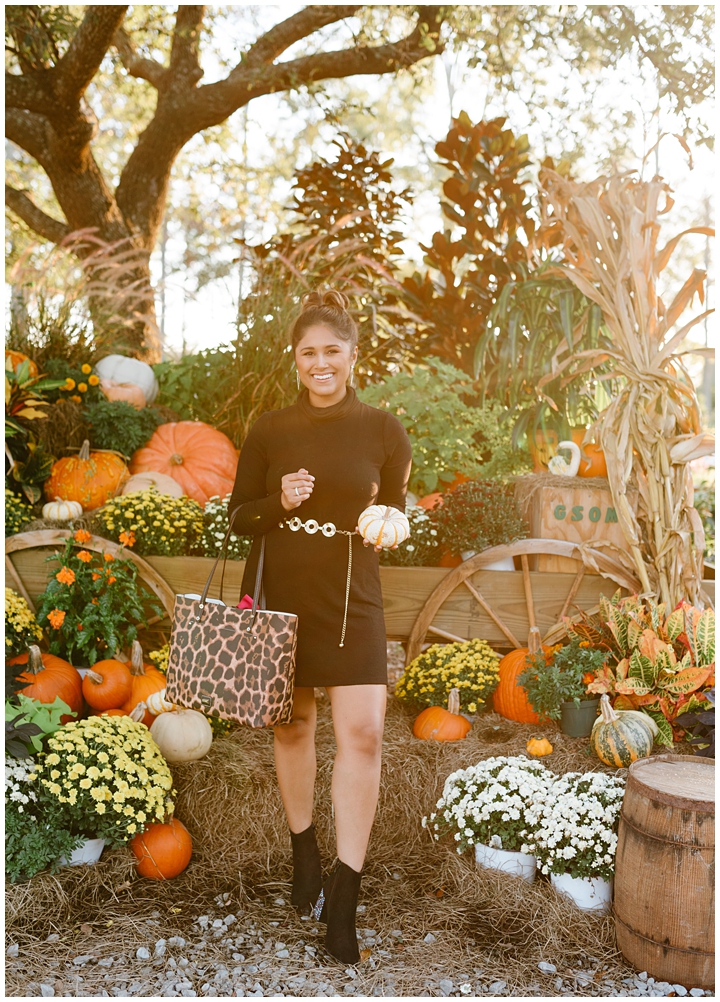 | Shop This Look |

Outfit:  Black Turtleneck Dress | KASSIE BLACK BOOTIES | TIE THE KNOT TOTE LEOPARD | KITSCH HEAD CASE TOO CROSSBODY MULTI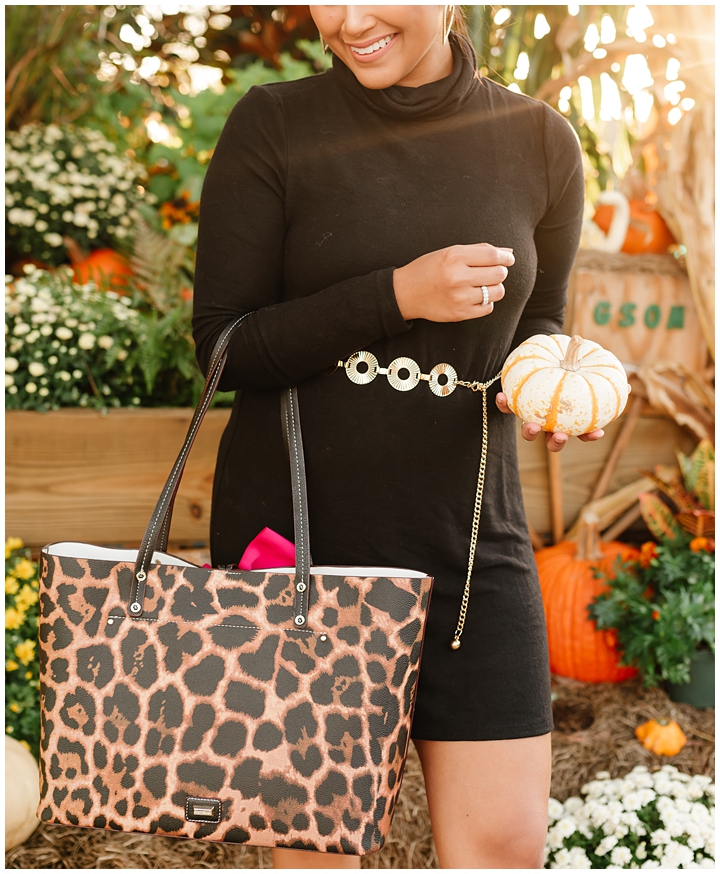 This  TIE THE KNOT TOTE in LEOPARD also comes in black and snake by Betsey Johnson too. It's super spacious plus it's under $100 and you can take it from work to the weekend!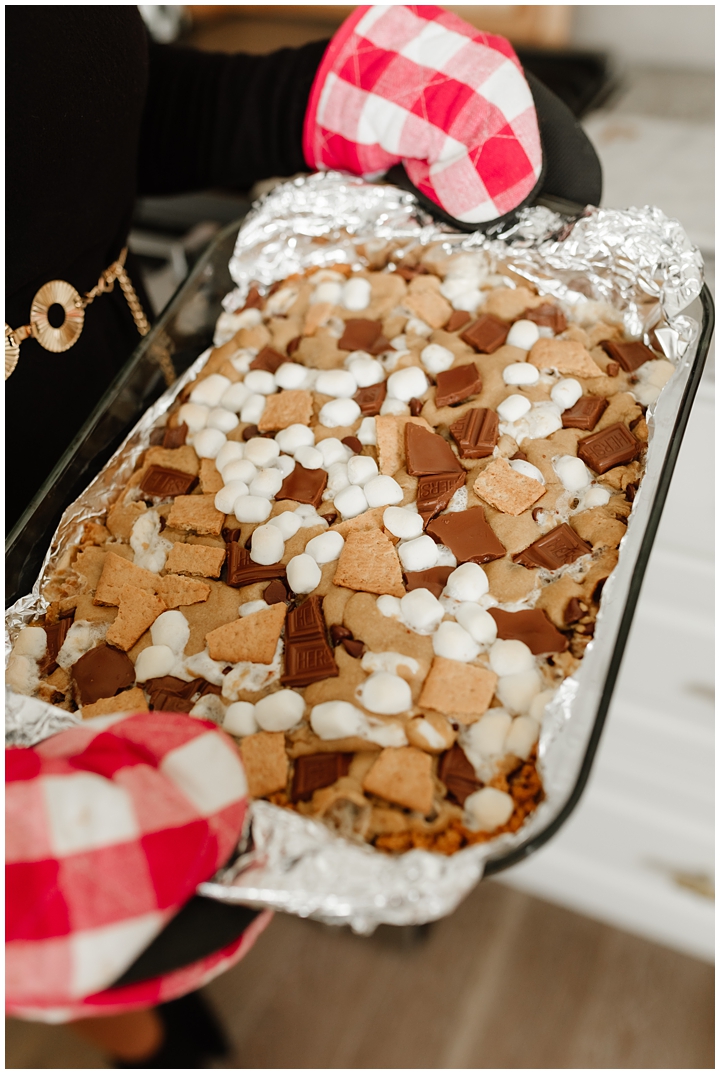 I found this recipe via I Heart Naptime  and you can watch the full video on her blog!
Ingredients:
Butter
Graham cracker crumbs
Brown sugar
Eggs
Flour
Baking powder
Salt
Vanilla
Chocolate chips
Marshmallows
Milk chocolate candy bar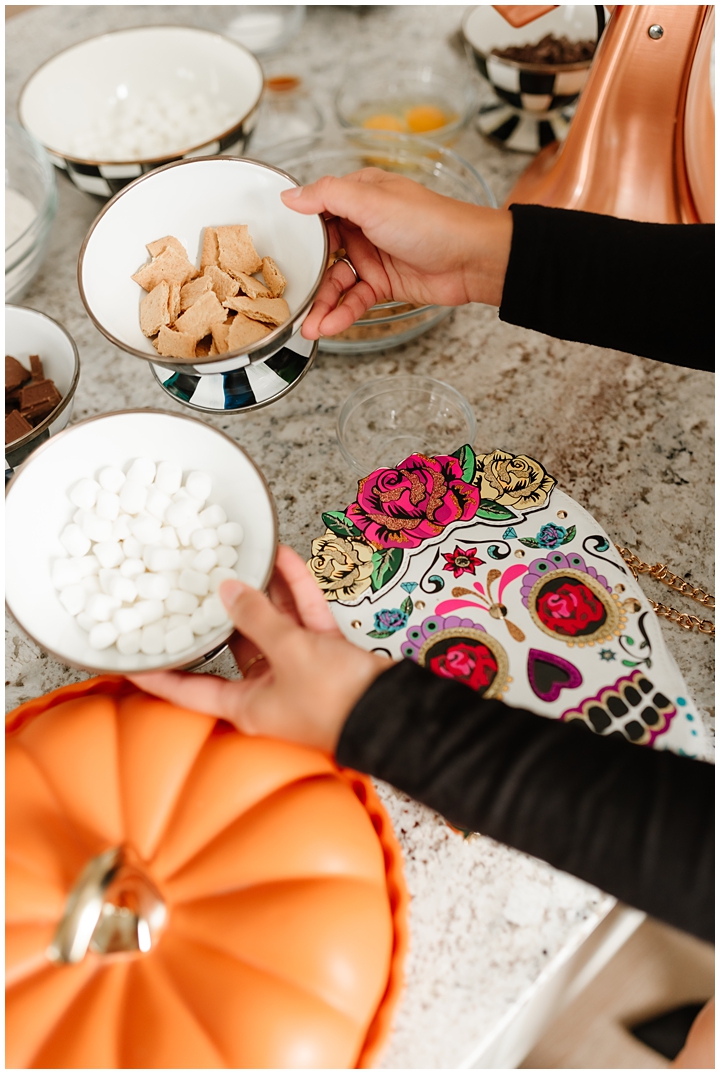 HOW TO MAKE S'MORES BARS
Preheat oven. Preheat oven to 325°F and line a 9×13 baking dish with foil. Spray with nonstick cooking spray.
Make graham cracker crust. Combine melted butter and graham cracker crumbs in a small bowl with a fork. Press crust down into baking dish and set aside.
Combine dough ingredients. In a large bowl, cream together butter and sugar. Add in eggs and vanilla and stir until combined. In a separate bowl, mix the baking powder and salt with 1 cup of flour. Then pour flour mixture into the butter mixture and stir in the rest of the flour. Fold in chocolate chips and marshmallows.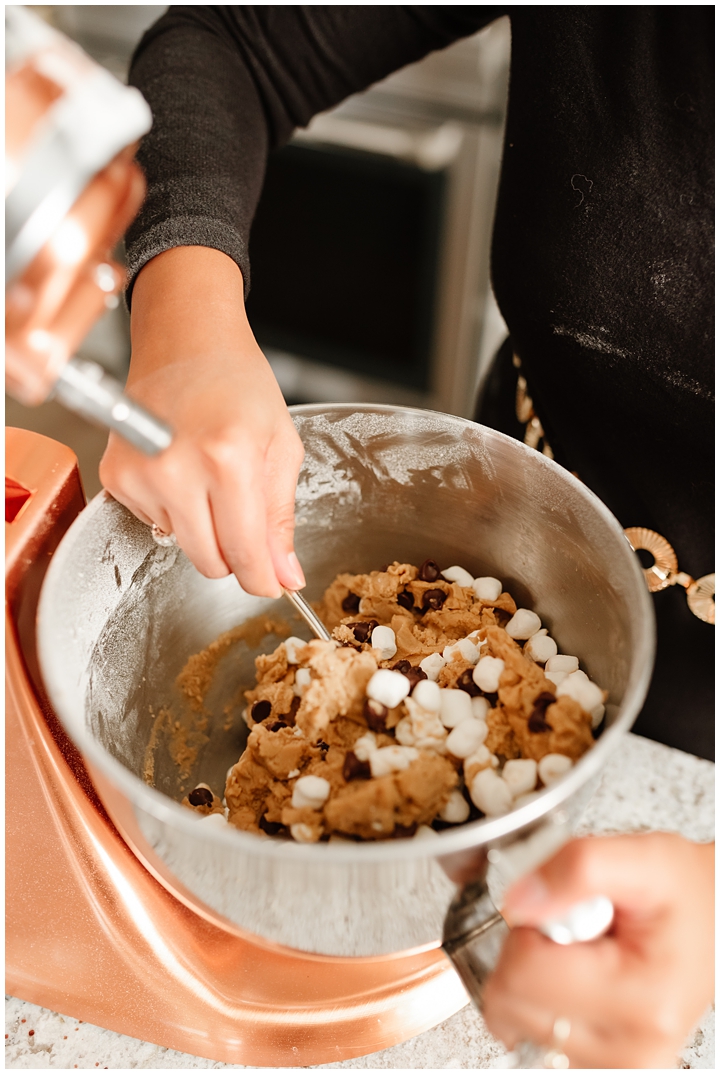 4. Assemble dough in baking dish. Press dough into pan with a spatula or flour on your hands. The dough goes right on top of the crust. Then add the candy bar, graham cracker and marshmallows on top.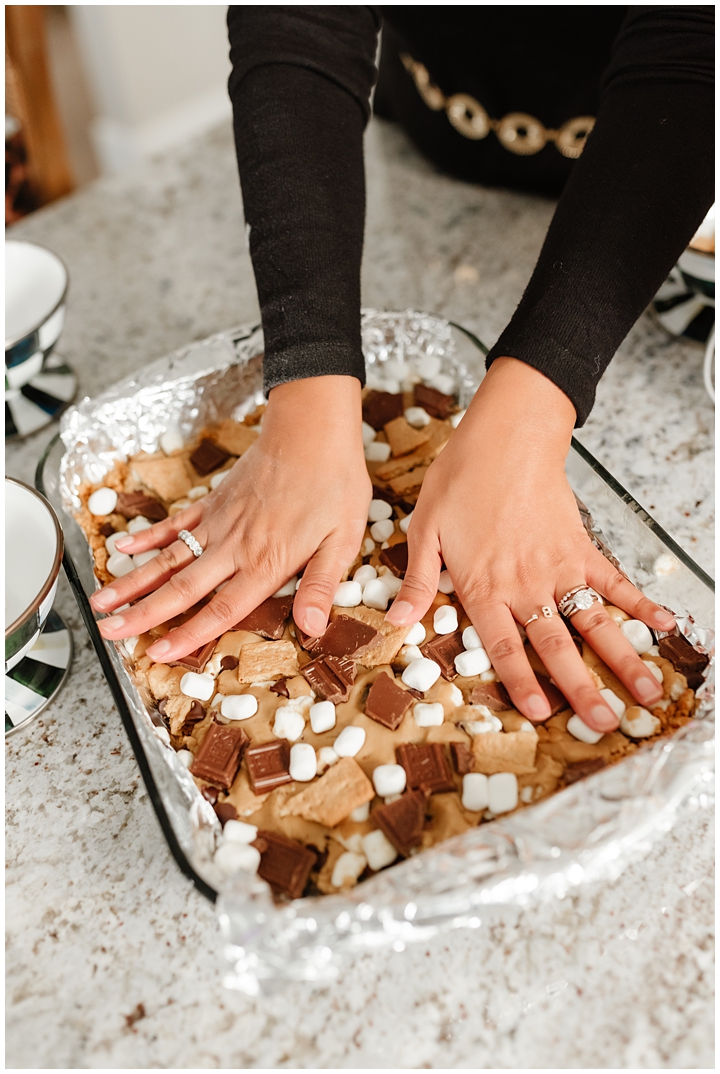 5. Bake. Bake for 30-35 minutes, or until lightly browned. Oven temps will vary. Test with a tooth pick. The dough should be soft in the center.
6. Let cool, then enjoy! Allow s'mores bars to cool and then enjoy with a scoop of ice cream or cold glass of milk!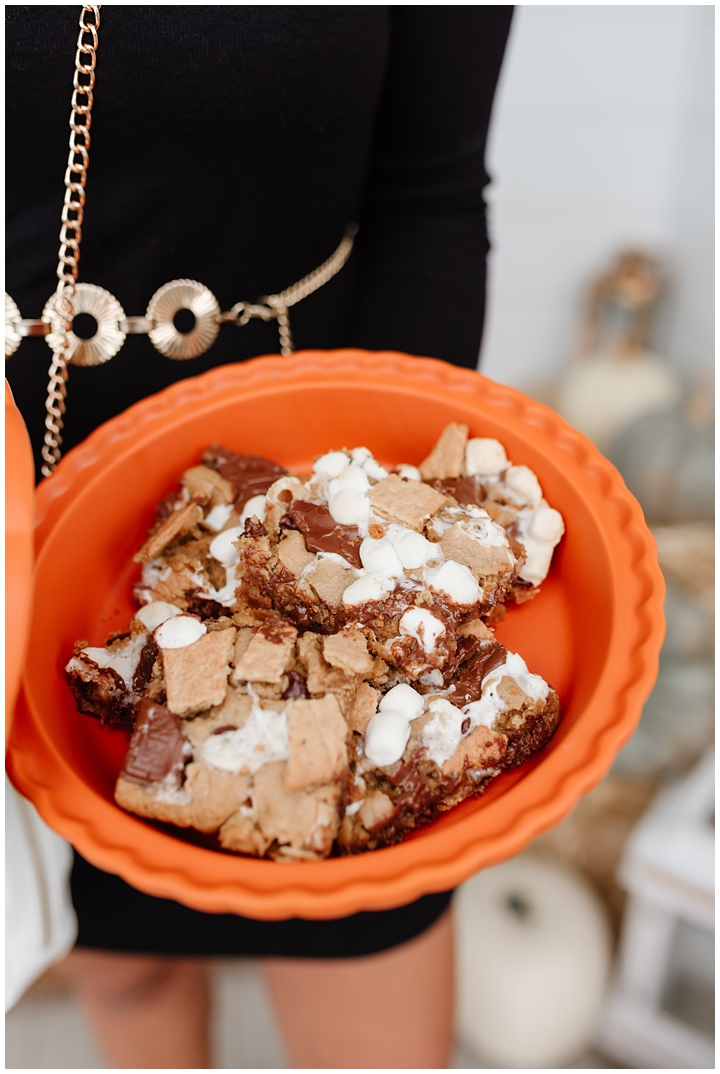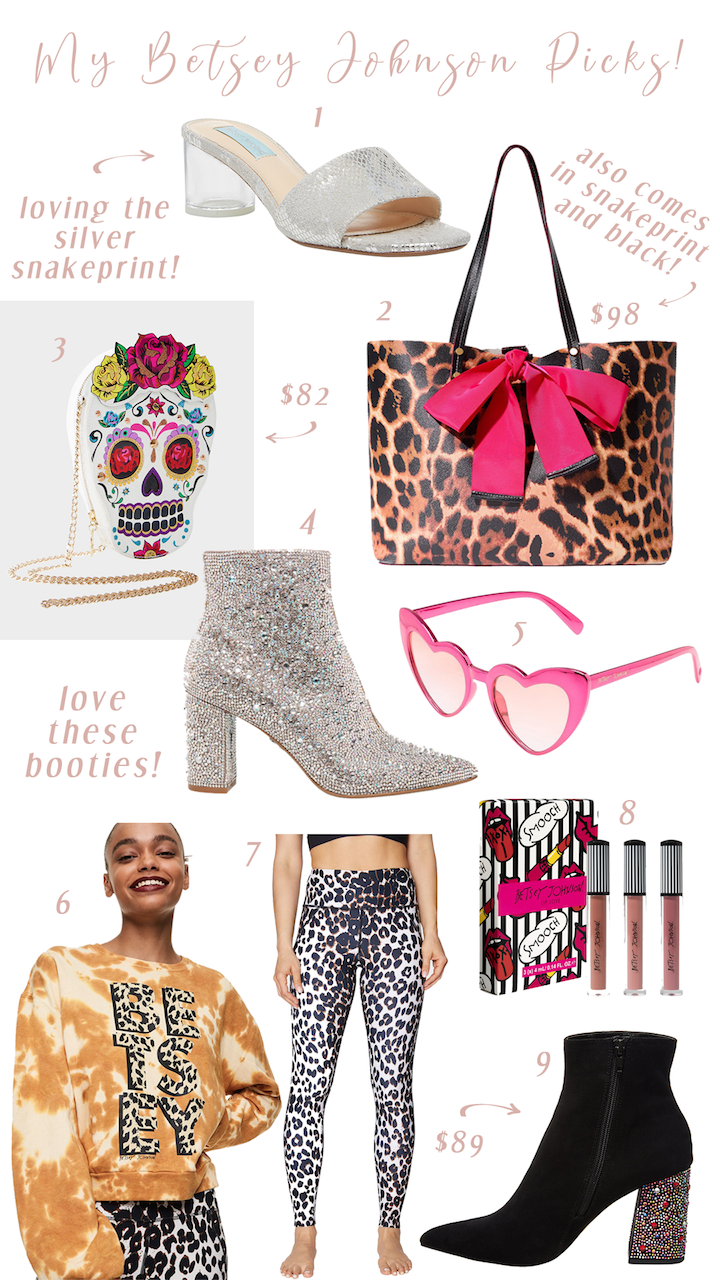 | Shop This Style Board |
ALANI SILVER SNAKE  | 2. KNOT TOTE LEOPARD | 3. SKULL CROSSBODY | 4. CADY RHINESTONES | 5. HEARTS SUNGLASSES | 6. TIE DYED SWEATSHIRT | 7. HIGH RISE ANKLE LEGGING | 8. MATTE LIP COLOR MULTI | 9. KASSIE BLACK
This post is in partnership with Betsey Johnson a brand I love. All opinions and selections here are my own. Thank you for supporting the affiliate posts who make this blog possible.