Thank you to World Market for bringing you this post. All opinions are my own.
Hi everyone, if you regularly follow along with my home decor posts, then you know that I live in a tiny, old, cottage style home with little to no storage space, which means I always have to get creative when it comes to storage display ideas. With spring cleaning and organizing in order, I teamed up with World Market to revamp some of my kitchen storage space. I knew that with only 8 x 10 feet of walking room left anything that involved floor space was out of the question. Wall storage was pretty much my only option so I'm sure you can imagine how happy  that World Market came out with these modular storage racks and hanging accessories. They were the perfect solution to my lack of cabinet space problem.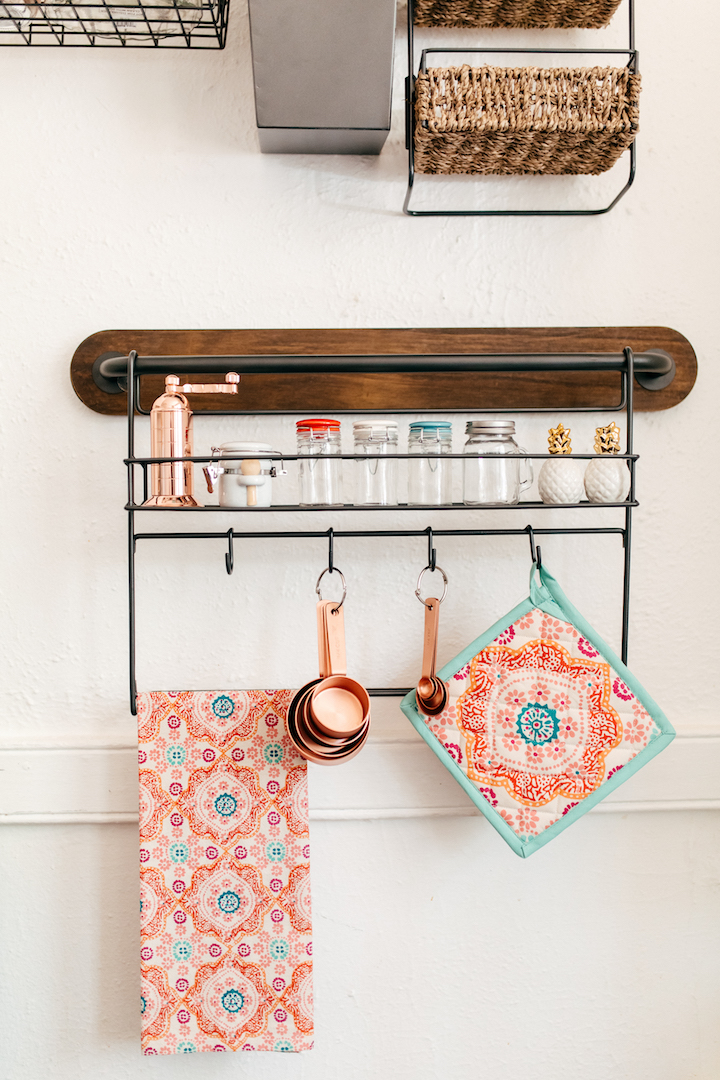 | Shop My Kitchen Wall Storage from World Market |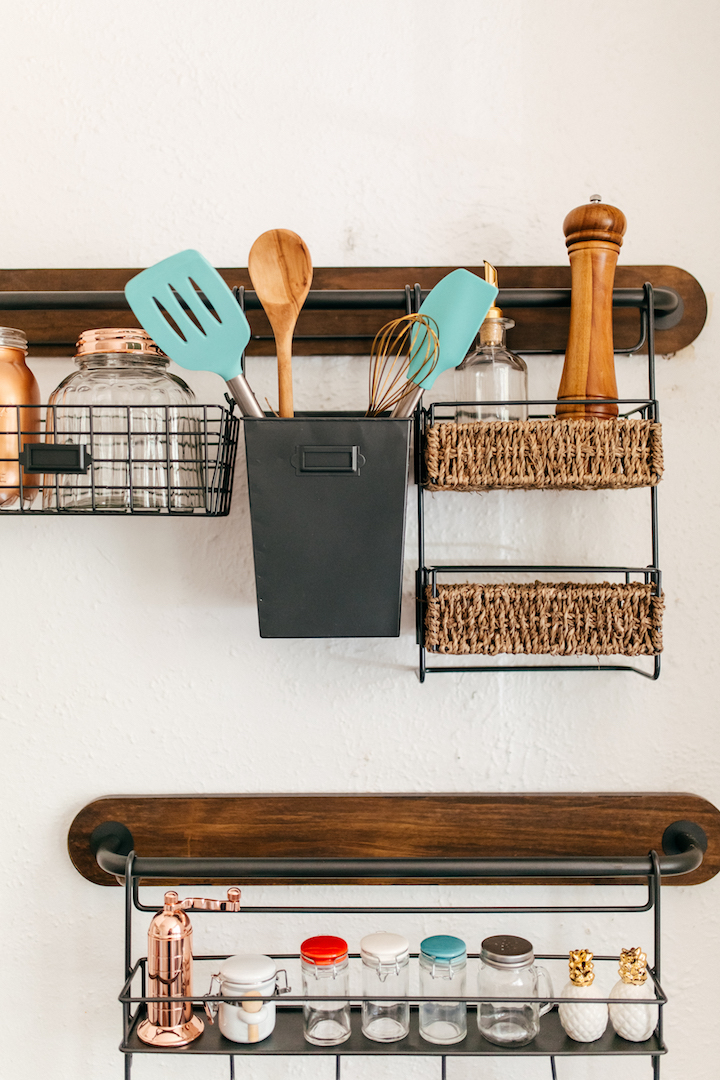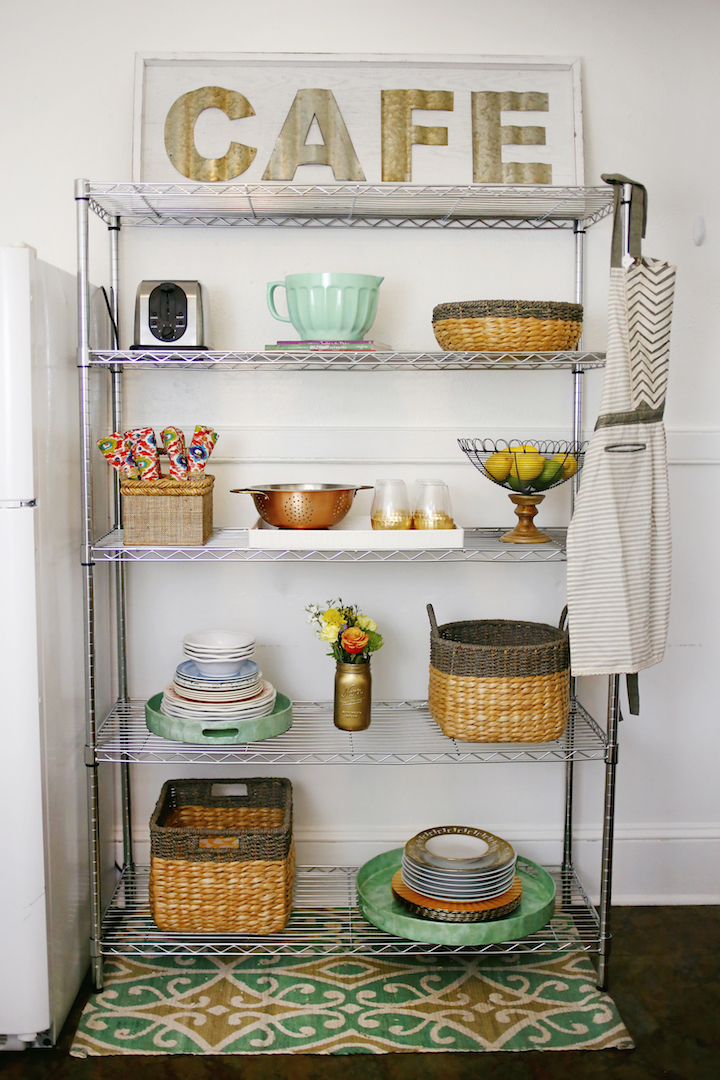 | Shop My Kitchen Rack |

Cafe Sign, Round Aqua Trays & White Tray (found at Home Goods) | 5-Tier Wire Kitchen Rack | Threshold Pamela Round Bowl | Threshold Pamela Round Basket | Large Threshold Pamela Crate found at Target | Mint Melamine Batter Bowl, Copper Colander, Mini Mint Collander, Striped Twill Chevron Apron, Wood Pedestal Bowl & Gold Stemless Wine Glasses c/o World Market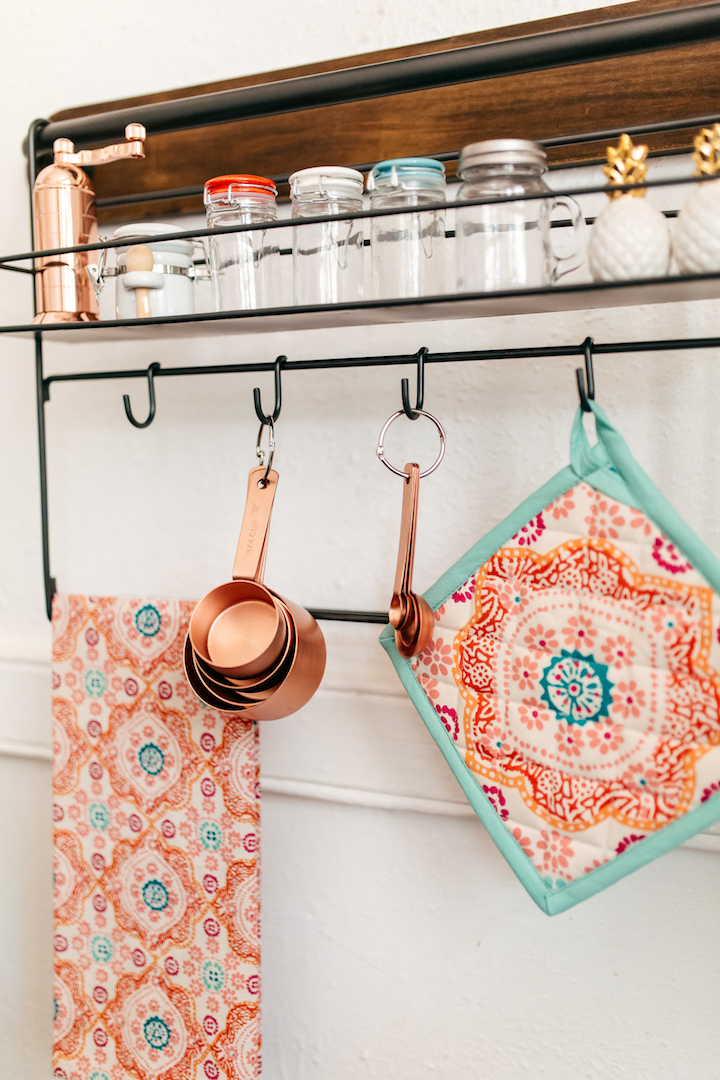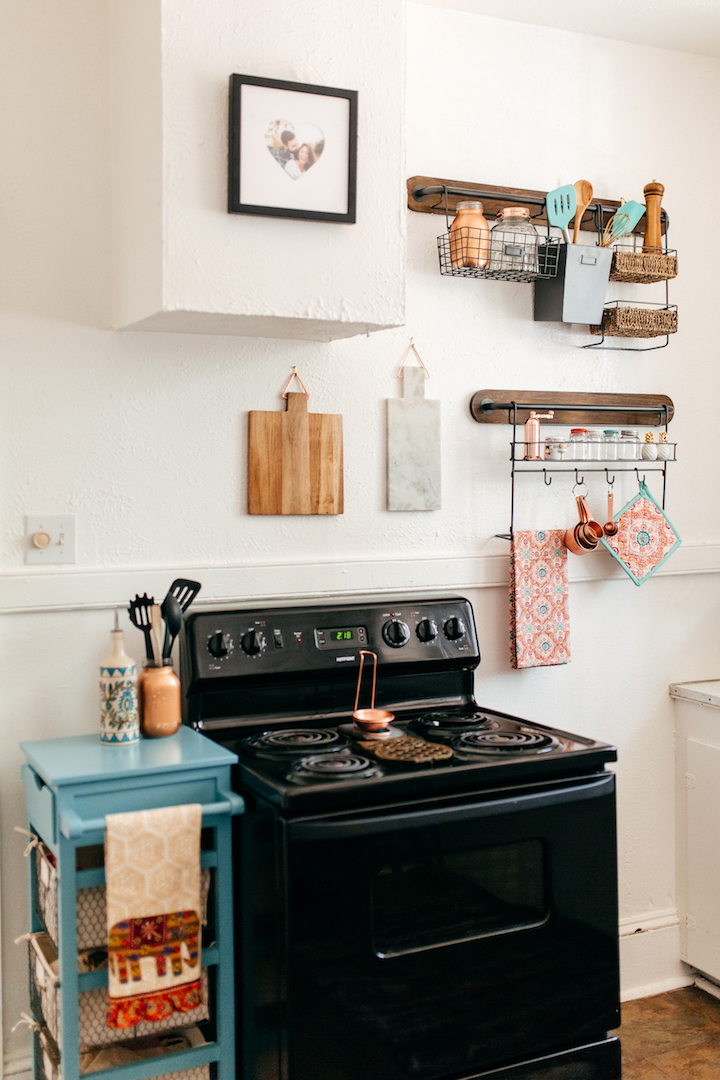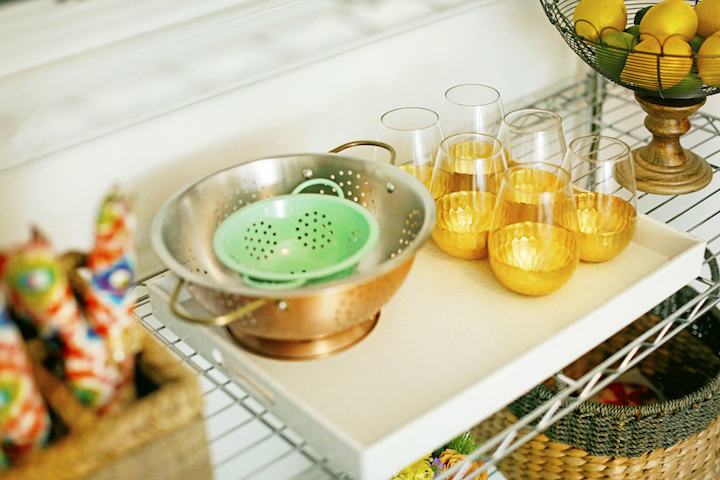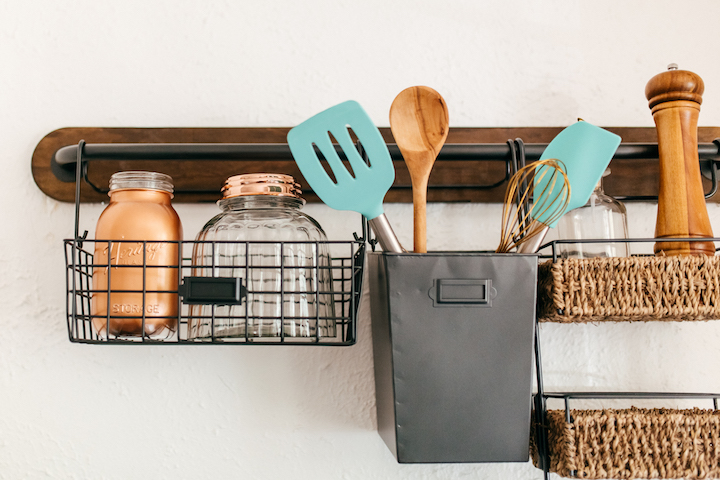 Photos by: Lainey Reed Photography & Kaela Rodehorst Photography
If you've read all of my other home decor posts, then you know that my best friend, Haley always helps me hang and arrange everything and this was my first project without her due to conflicting schedules. Therefore, I had to call in for backup and Blake had to help me hang these modular storage racks, which is literally the last thing he wanted to do over the weekend. Home projects are not his favorite, but fortunately I am his favorite or so I like to think I am and he willingly agreed to help. I ended up getting kicked out of the kitchen though after pacing back in forth while adding my two cents every five seconds while he was drilling and hammering away. I wasn't allowed back in until he was finished, which was sort of a while because let's just say that it took us him more than one try along with some spackle, paint and extra nails to finally get it right. It's still slightly crooked, but I love it that way because every time I look at it, I smile.  It reminds me of our relationship. Is that super cheesy sounding or what?! I'm serious though because I love how even though he doesn't love working on home projects he still willingly did it for me anyway. Even though it isn't perfect, I love knowing that he worked hard on it just for me, which is all that matters.