Happy first day of Spring everyone! I just returned from the beach so I am on full spring mode and can't get enough of statement ruffle tops and strappy sandals. To celebrate spring, I'm sharing this adorable white ruffle top and these super cute gladiator buckle sandals.  I love how the top also features open shoulders and is the perfect length to wear with jeans or shorts without having to tuck it in. Plus it's under $50 and currently available in all sizes! For size reference, I'm wearing an XS and I'm a 34B.
As for the sandals, I'm obsessed with the buckle details and if you know me, then you know I'm also in love with the color because I can never have too many pairs of tan sandals! Oh and get this… they're currently on sale! So now is the perfect time to scoop up a pair for the season! I honestly can't think of a better way to celebrate the first day of spring than a little shoe shopping! Who's with me?
| Shop Tan Strappy Sandals |

| Shop Statement Ruffle Tops |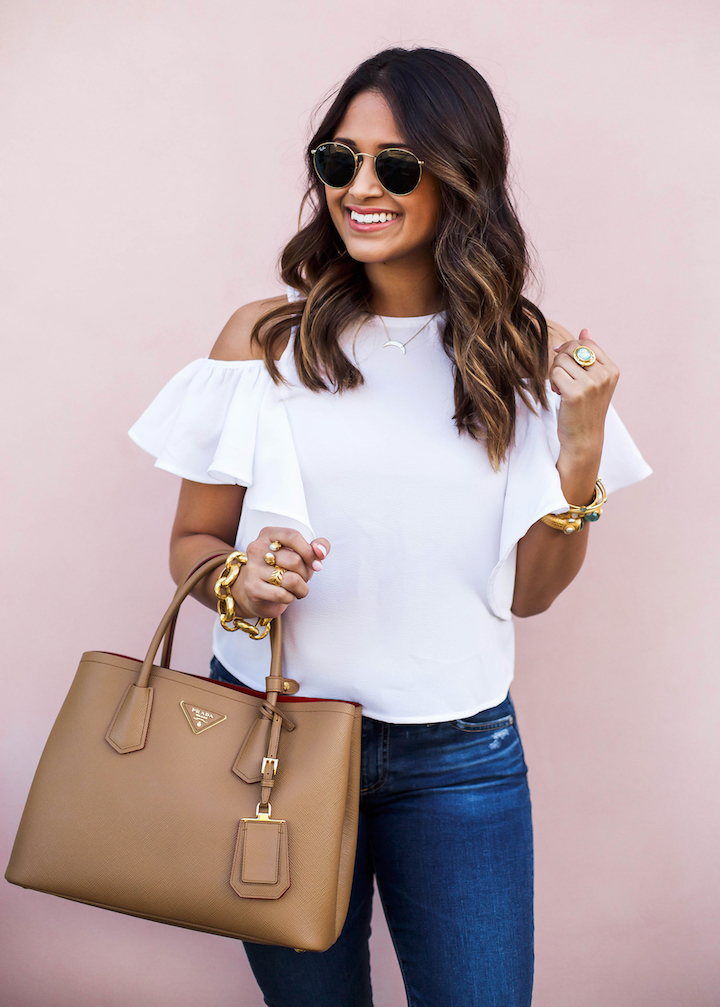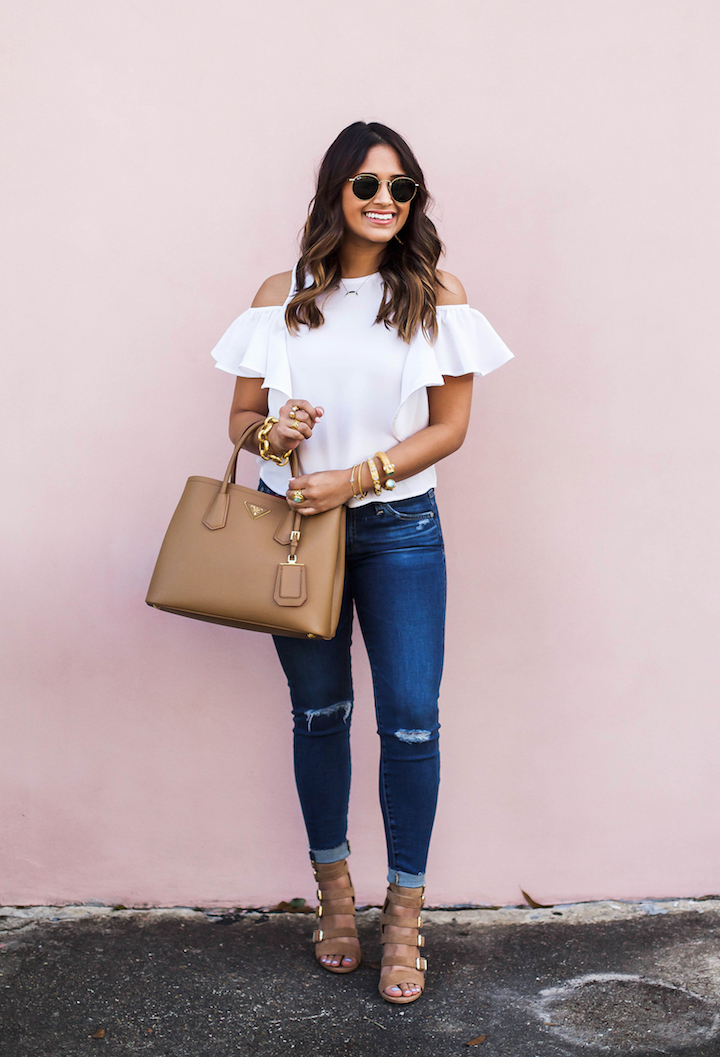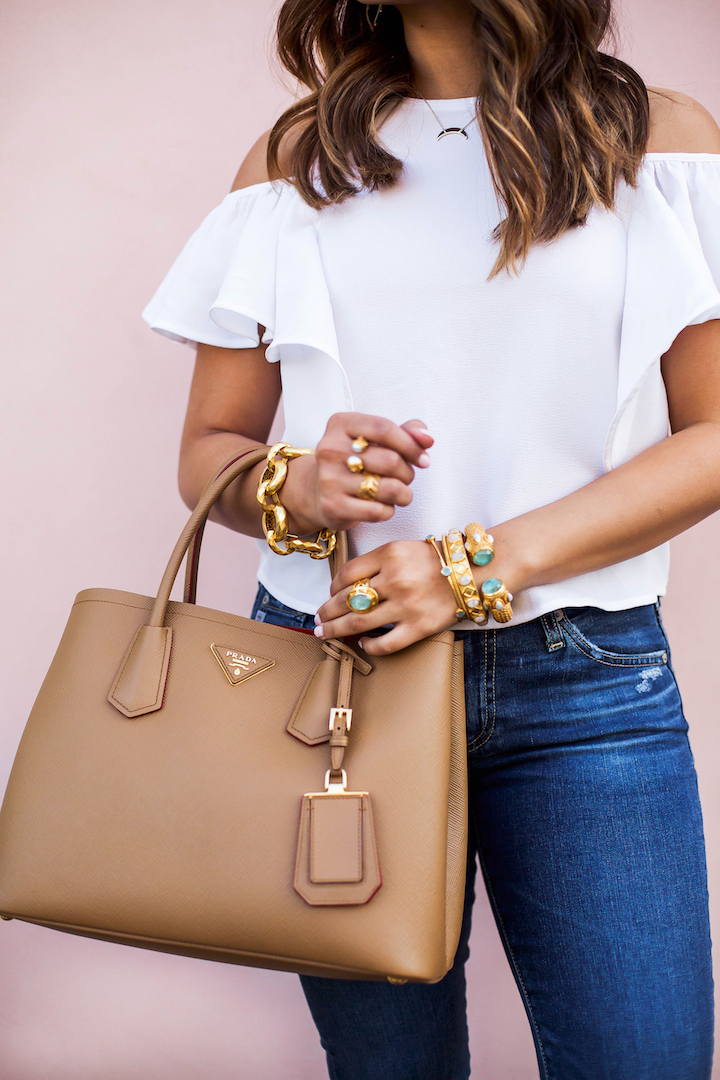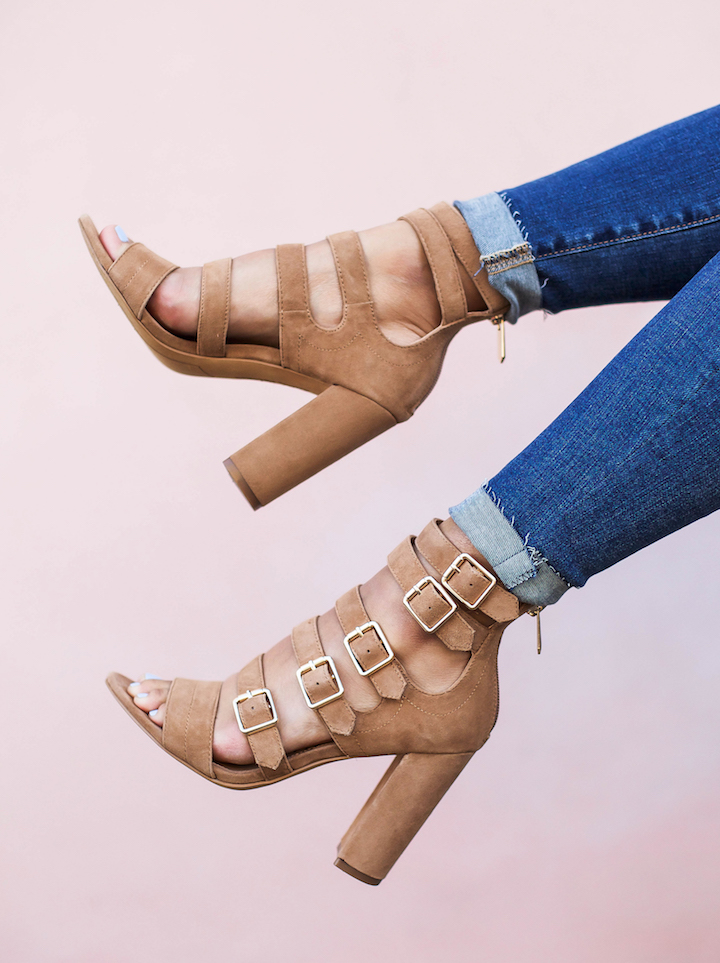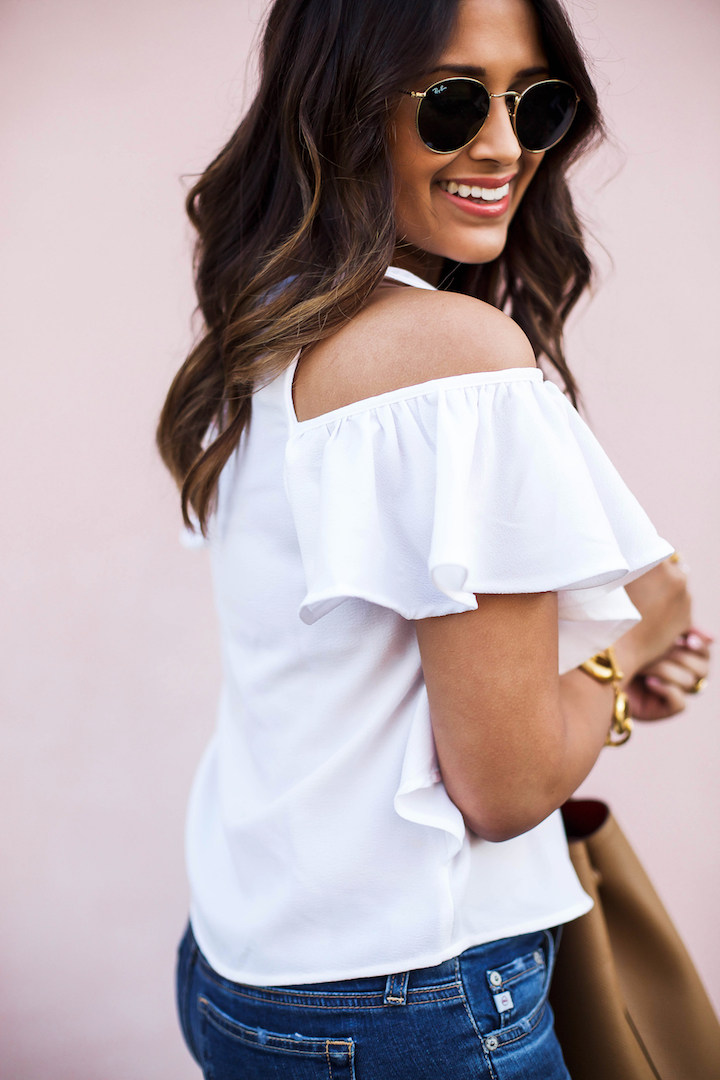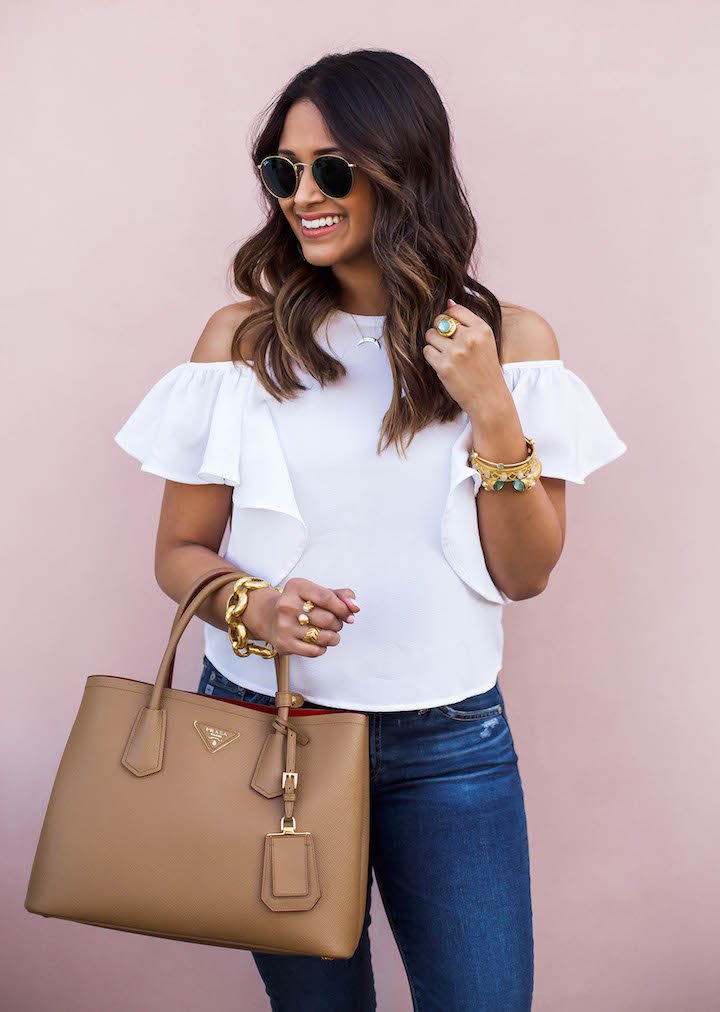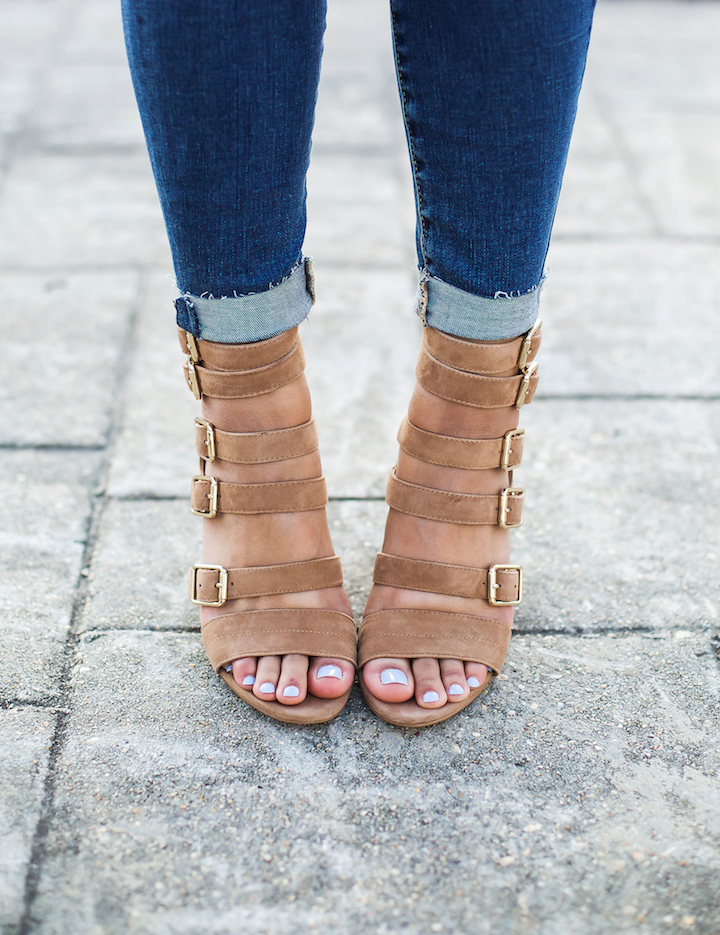 | Shop This Look |

Outfit: Open Shoulder Ruffle Sleeve Top — wearing sz XS | Tan Gladiator Buckle Sandals (also available here) <—SALE Alert! | AG Ankle Legging Jeans (also available here & here) | Ray-Ban Round Sunglasses | Prada Saffiano Cuir Bag | Melanie Auld Crescent Necklace

All Jewelry c/o Julie Vos 
I hope you all enjoyed this post on statement ruffle tops and strappy sandals. What trends are you most excited to wear this spring?
Photos by: Michelle Preau