Hey everyone, I know there are so many sales going on right now (see here—>Pre-Black Friday 2019 Sale Round Up), but the Serena & Lily Black Friday sale is especially important for me to share with you because that is where we got our bedding from in both our master bedroom and guest room and right now they're 25% OFF. We got the Solana Shams and Mar Vista Matelassé Duvet Cover for our master bedroom a couple years ago and we loved it so much that we decided to treat our guests with the same luxury by putting them in our guest room too. We even got the Solana Sheet Set for our guests too. We absolutely love the duvet cover because it's so comfortable and luxurious. It makes us feel like we're staying in a fancy hotel.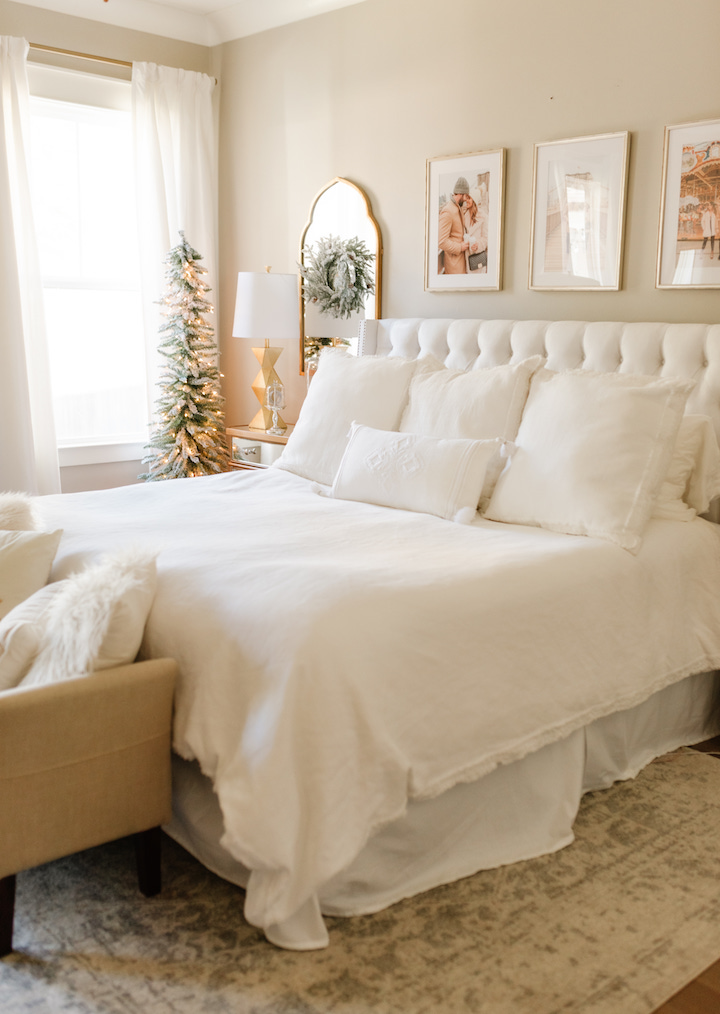 | Shop My Bedroom |
Take 25% OFF the Solana Shams, Mar Vista Matelassé Duvet Cover & Leighton Pillow Cover at Serena & Lily with code: THANKFUL
Home Decor Details: Storage Settee Bench | Solana Shams | Mar Vista Matelassé Duvet Cover | Leighton Pillow Cover | Similar Upholstered Bed | Gold Arch Wall Mirror | Mirrored Nightstands | Prisha Rug | Curtains | Silver Antique Frames | Gold Ripple Lamps| Barbara Barry Modern Drape Rod Pocket/Back Tab Window Curtain Panel | Warm Gold Curtain Rod | Glass Cloche Jewelry Storage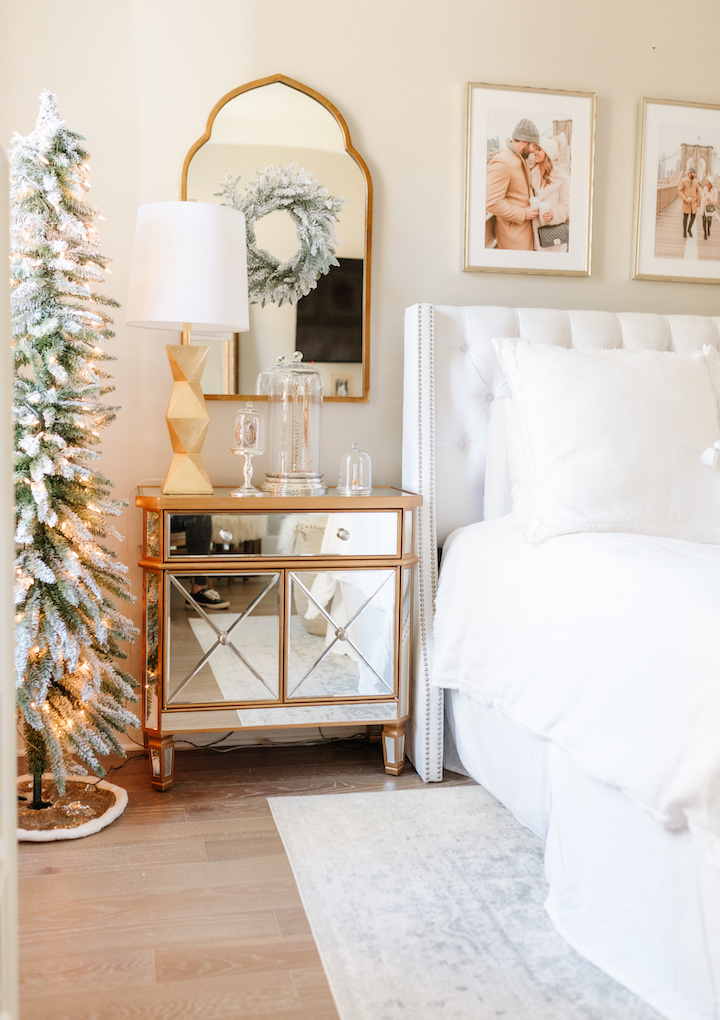 If you're looking to spruce up your kitchen with some new stools or to freshen up your master bedroom with some new bedding and throw pillows, be sure to check out the Serena & Lily Black Friday Sale featuring 25% OFF site wide. They carry the most beautiful coastal chic pieces for the whole house even outdoors too.
Keep your eye out for guest bedroom reveal with Serena and Lily coming soon!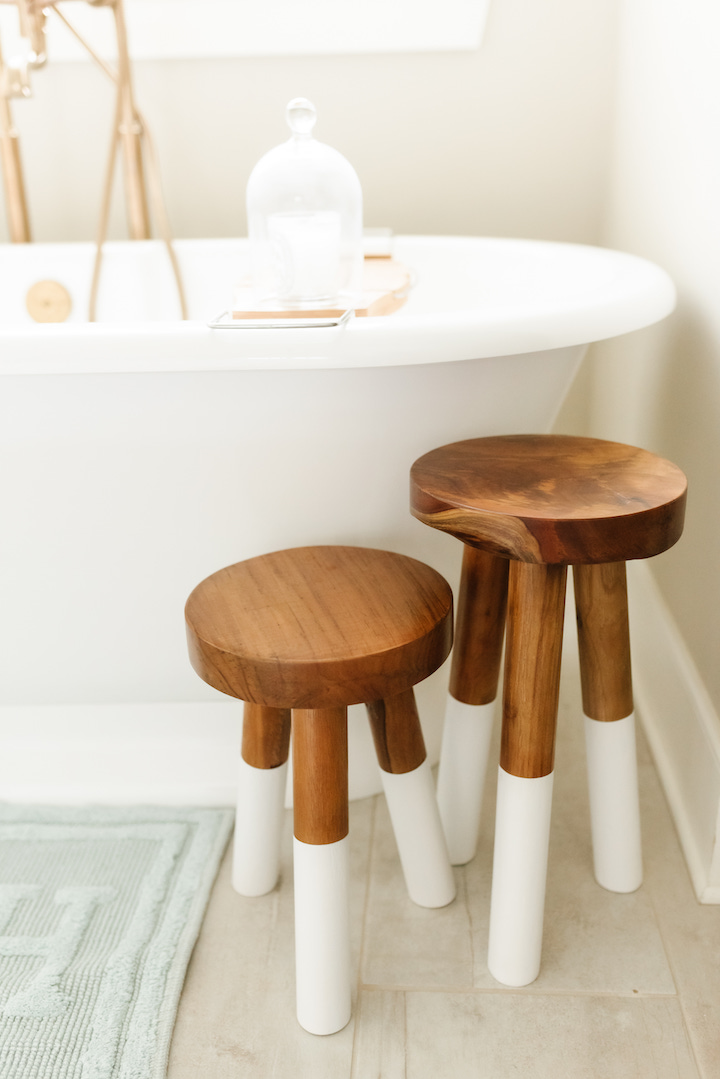 I like placing candles or bath essentials on the Dip-Dyed Stools while I'm using the tub.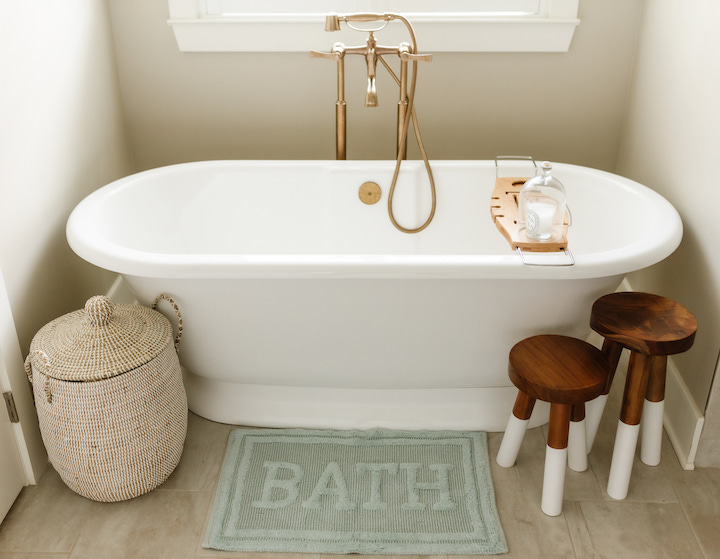 Dip-Dyed Stools & Solid La Jolla Baskets c/o Serena & Lily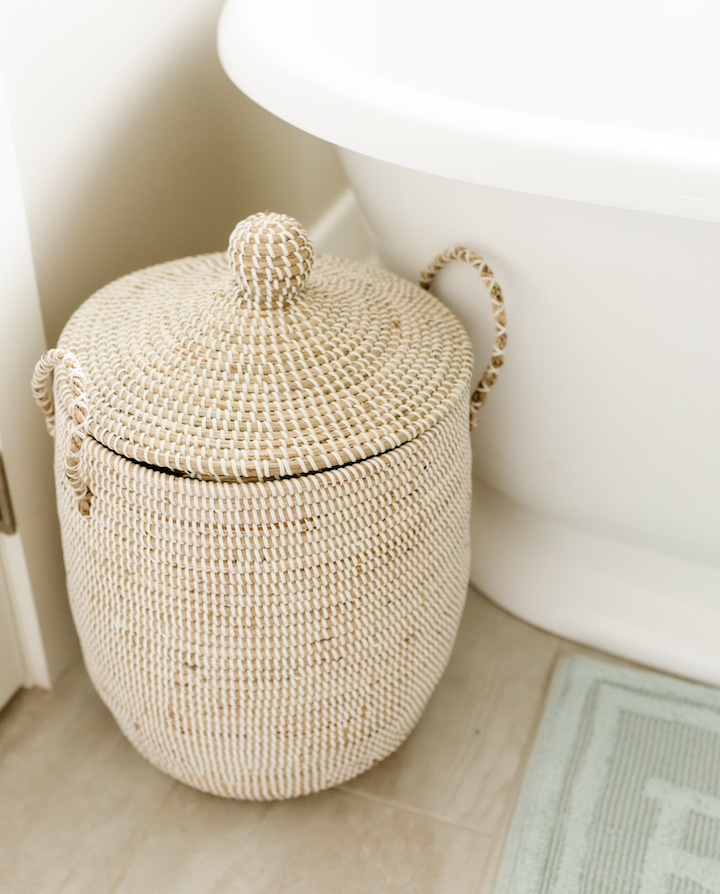 The Solid La Jolla Baskets are perfect for extra storage by my bed and bathtub. I keep blankets and towels inside of them.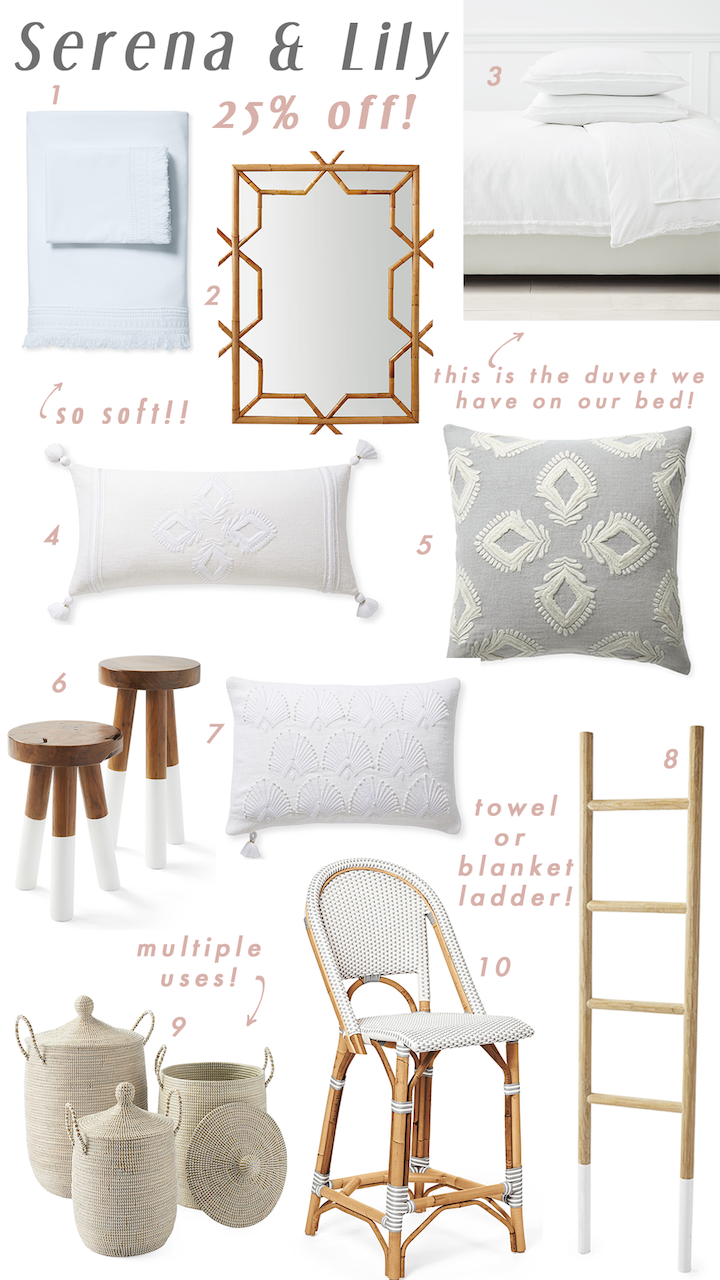 | Shop The Serena & Lily Black Friday Sale |

1. Solana Sheet Set | 2. Lanai Mirror | 3. Duvet Cover (this is the most luxurious duvet cover I've ever owned)| 4. Leighton Pillow Cover | 5. Leighton Pillow Cover 2 | 6. Dip-Dyed Stools (these are the stools we keep by our tub in the master bathroom)| 7. Monarch Pillow Cover | 8. Teak Ladder | 9. Solid La Jolla Baskets (I keep one of these baskets in our bedroom at the foot of our bed and then I'm putting a smaller one in the baby nursery.)| 10. Riviera Counter Stool
| Shop Throws & Pillow Covers |
Winter Beach Pillow Cover | 2. Amalie Pillow Cover | 3. Blakely Plaid Pillow Cover | 4. Albion Mohair Throw | 5. Addie Stripe Tassel Pillow Cover | 6. Sequoia Cotton Throw | 7. Auckland Pillow Cover | 8. Milo Alpaca Throw | 9. Montecito Pillow Cover | 10. Leighton Pillow Cover | 11. Addie Stripe Tassel Pillow Cover | 12. Oakview Pillow Cover