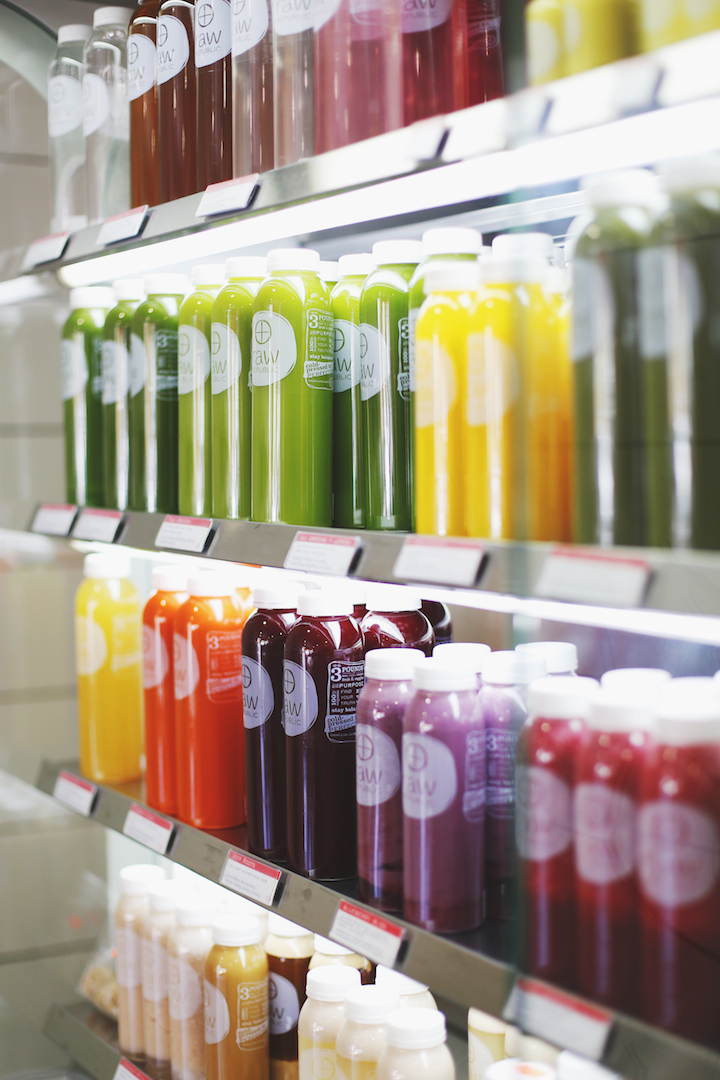 Raw Republic in New Orleans, LA makes all of their 100% organic raw juices, smoothies an nut mylks in house and I recently got to go behind the scenes with owners, Sheena and Evan to see how it all happens. I of course brought Brooke (my cinematographer) and Kaela (my photographer) to help me capture all of the action. Check out the video below or click here–>Raw Republic Juice Cleanse
Be sure to watch in HD for the best quality version of the film. | Film by: Brooke Boyd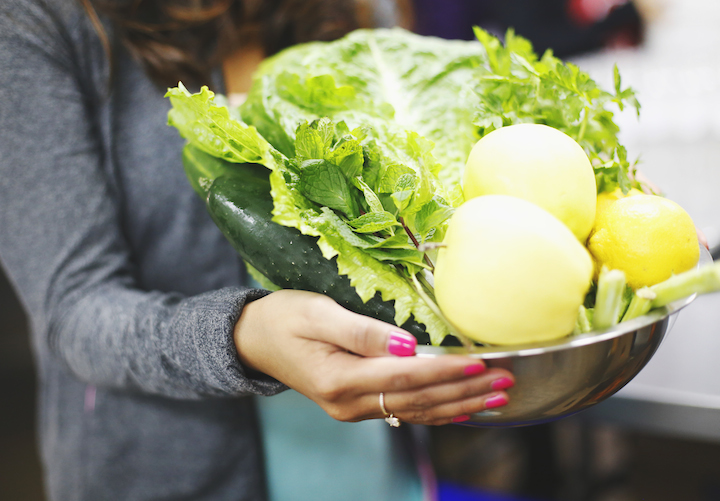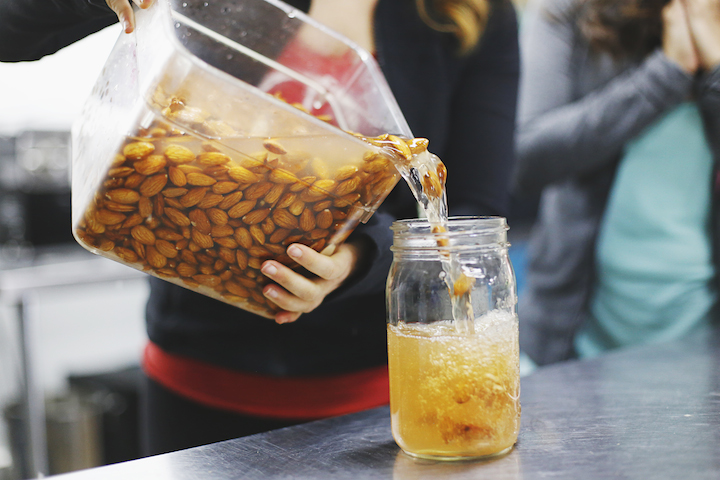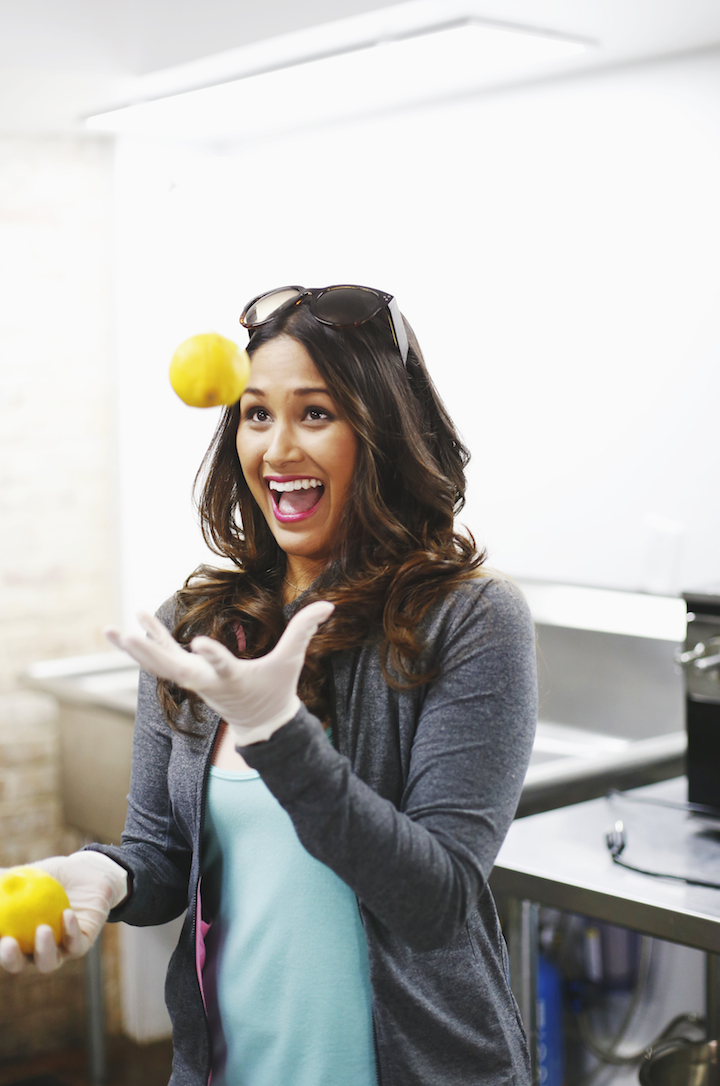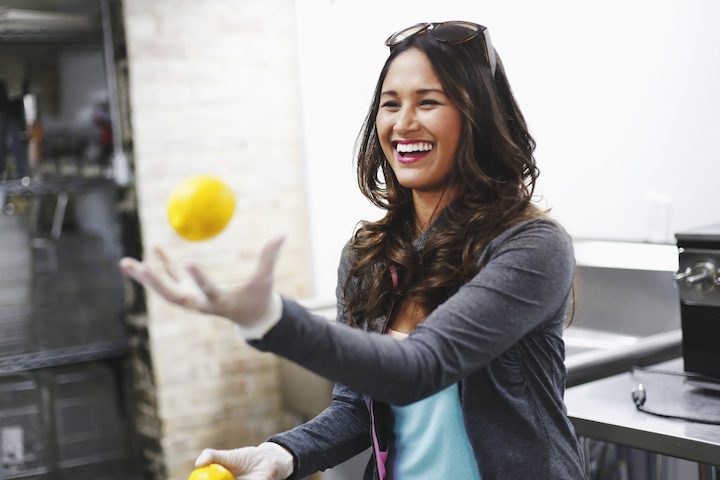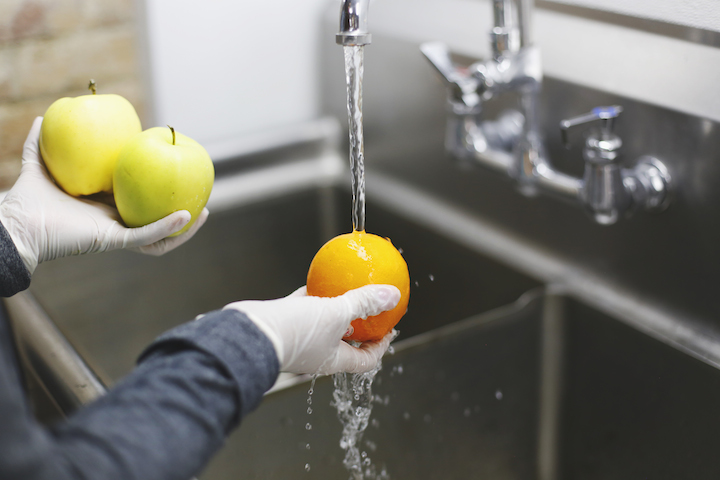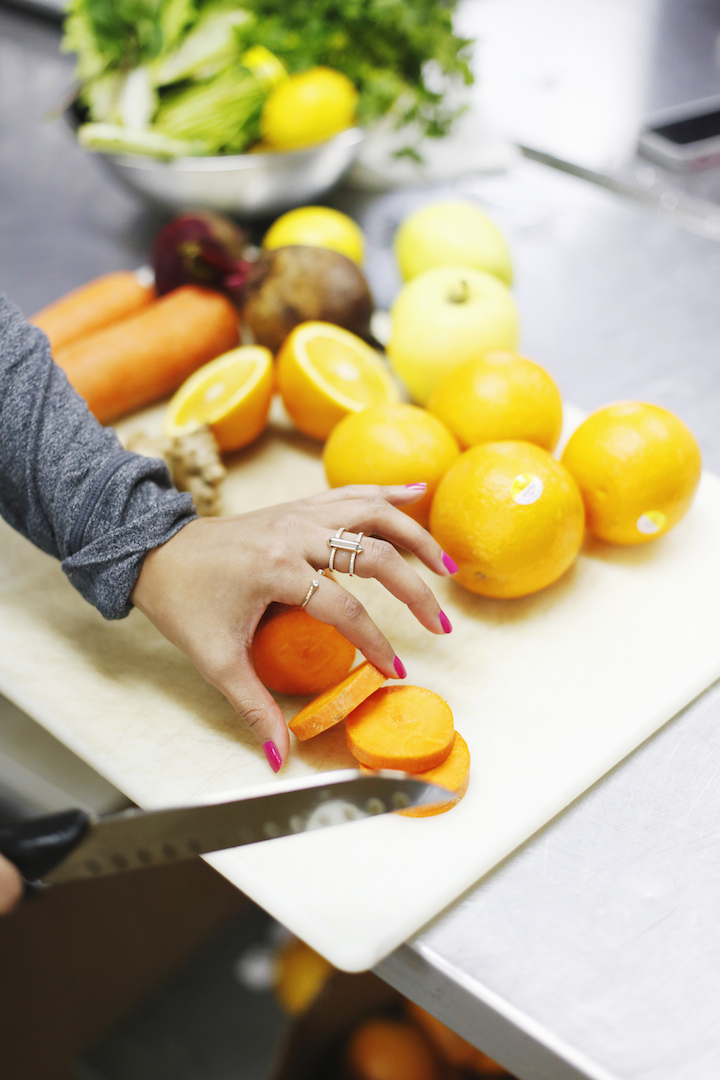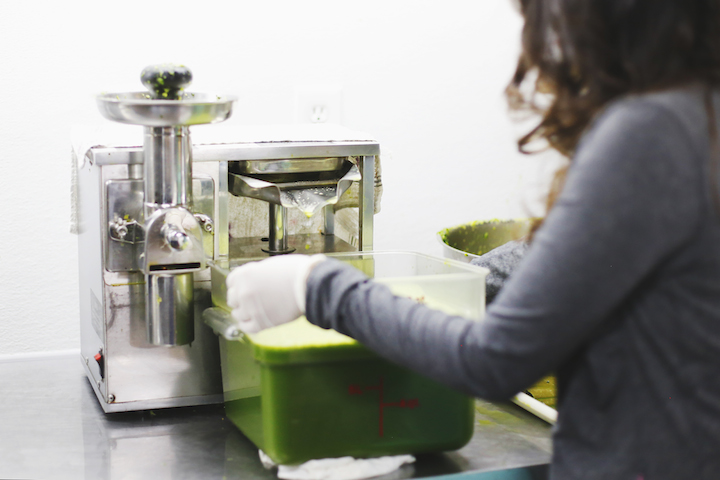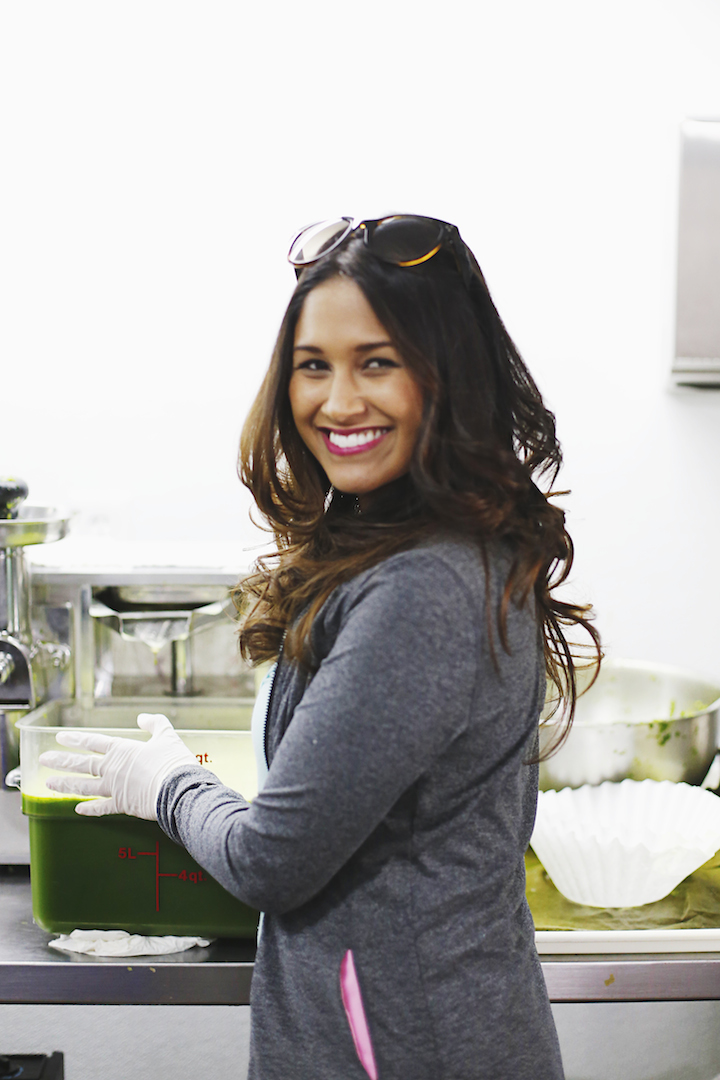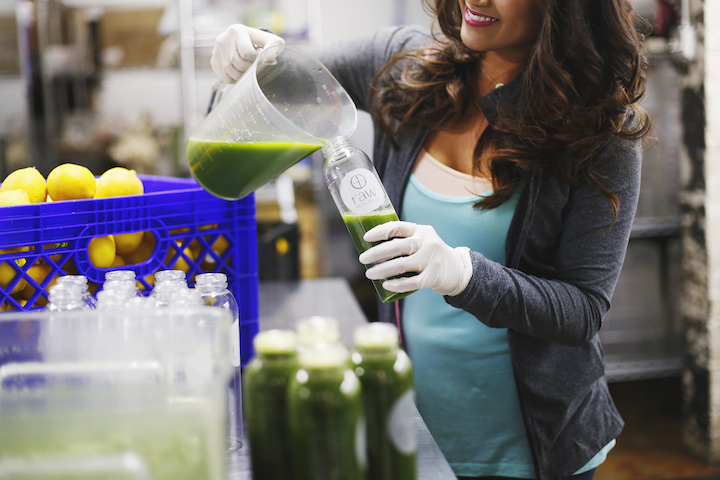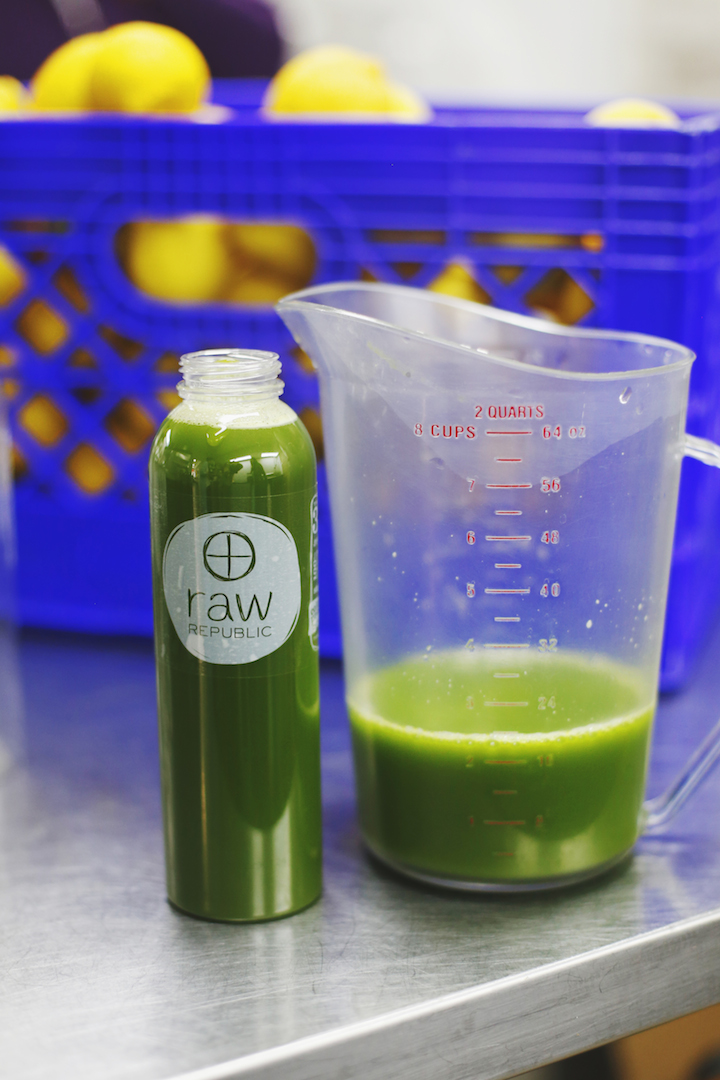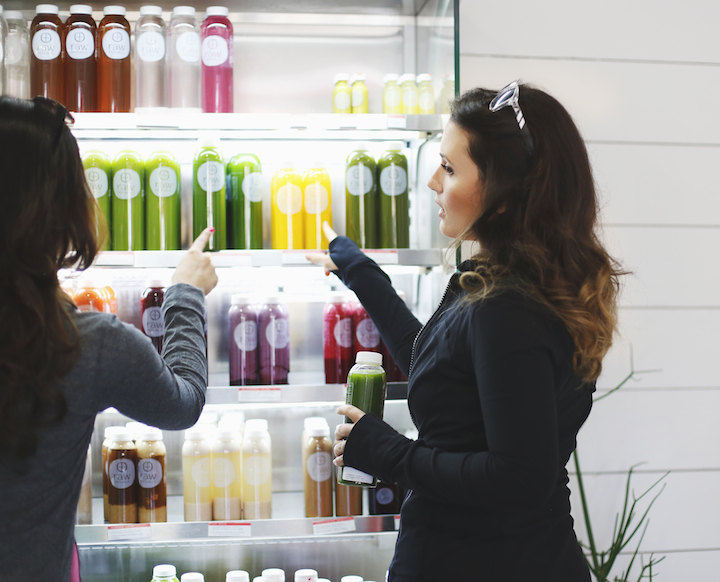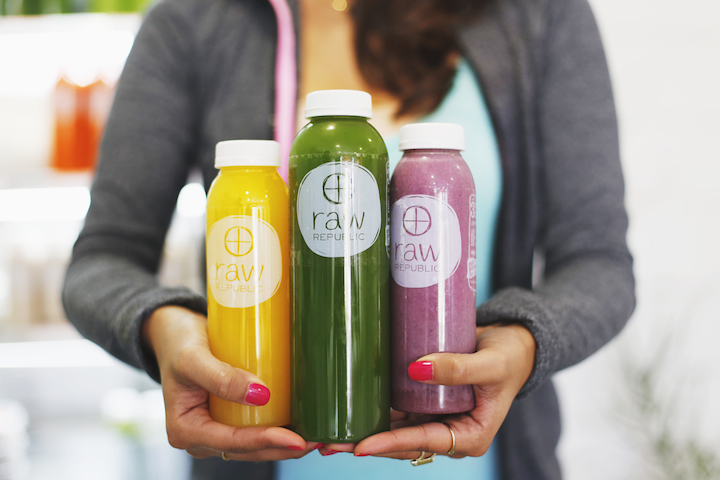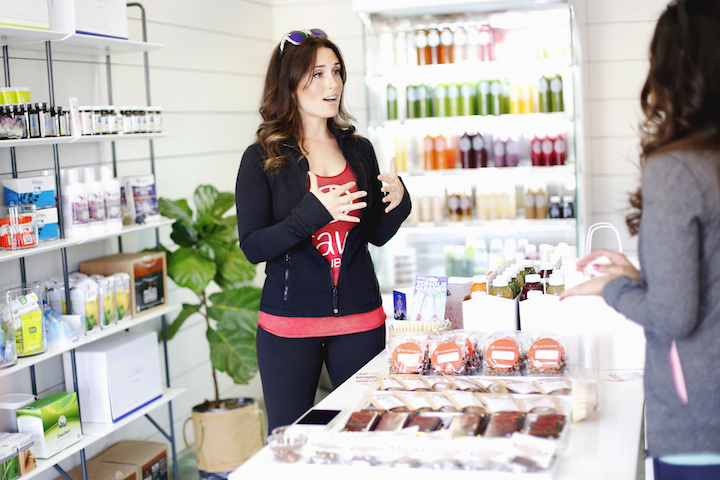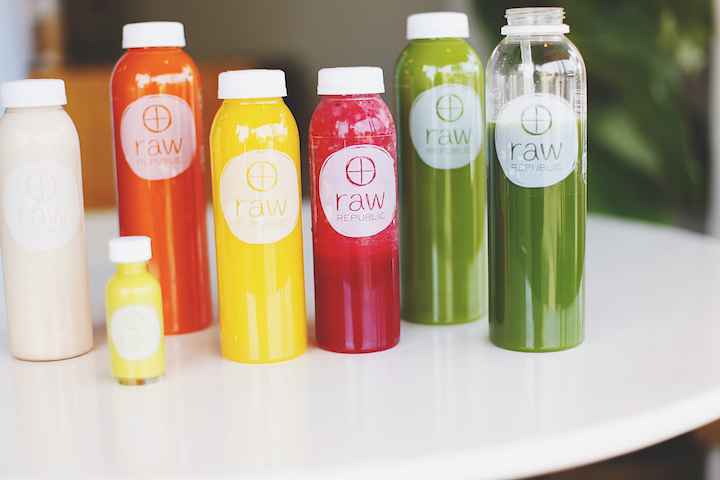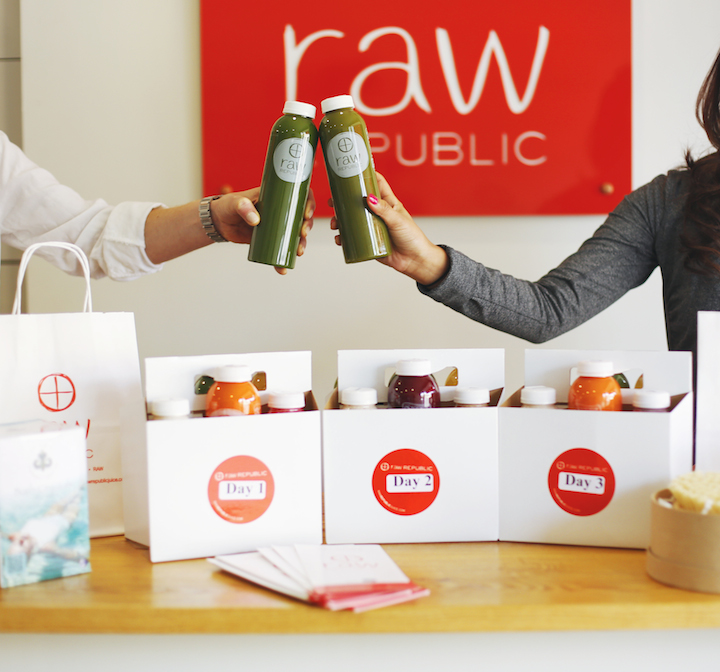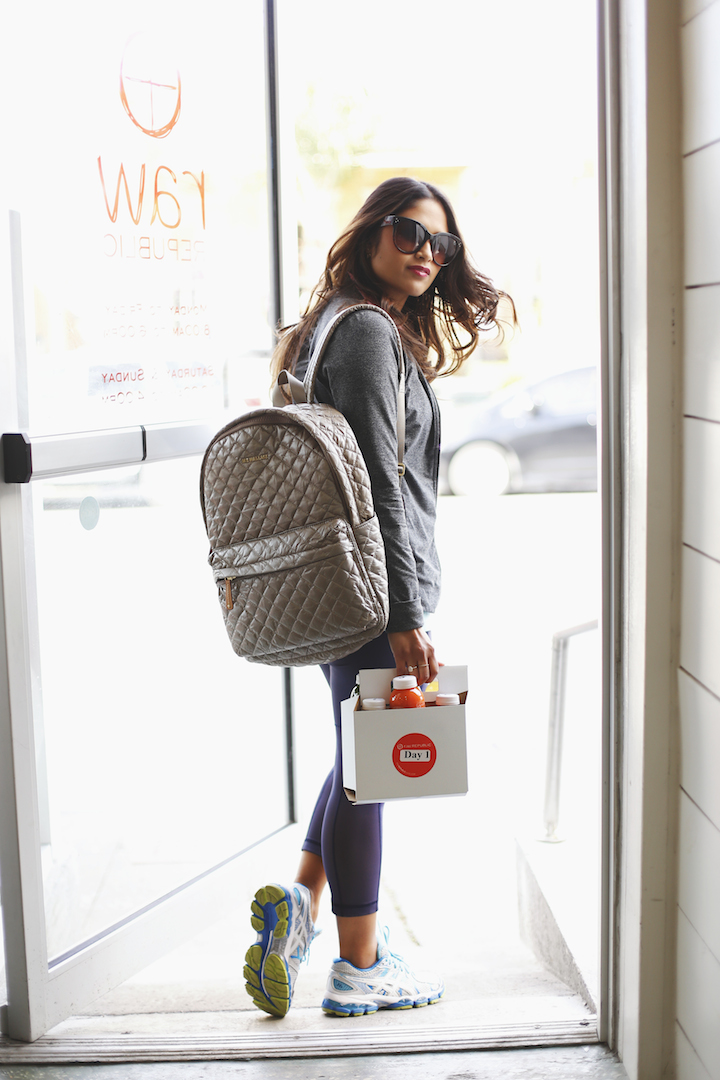 Photos by: Kaela Rodehorst Photography
Outfit: Lulu Lemon Pants | Metro Backpack c/o MZ Wallace | Asics Gel Nimbus (most comfortable & favorite training tennis shoes ever!)
Good Morning readers, first let me start this post by saying that I am not the healthiest of eaters. I definitely have my share of sweets and fried foods, but I know that in order to treat myself every so often, I have to hit the gym at least three to four times a week to maintain a healthy lifestyle. Unfortunately, I have learned that as you get older the gym doesn't always cut it! At least not like when I was 16! Healthy eating is key! However, I've found that it's difficult for me to stick to a strict nutritional plan with my hectic schedule so when Sheena, one of the owners of Raw Republic reached out to me about trying a three-day juice cleanse post Mardi Gras, I jumped right up to the opportunity. Between running my own business, meetings, photo shoots, traveling, getting enough sleep, maintaining my health, spending time with my boyfriend, family and friends and keeping up with my every day life, I find it almost impossible to give each one of those priorities 100% of my time and energy. So for me, having someone else prepare all of my meals/juices for me makes it a lot easier keep a well-balanced and healthy eating routine.
By all means, I don't plan on juicing every day, but it's a great way to help kick start a healthier way of living. After trying the three-day juice cleanse, I have decided that I would like to do a 1 day cleanse at least once every month to help me reboot my health routine.
To give you a little information behind Raw Republic, owners Sheena and Evan opened their juice company out of New Orleans, La to help people take ownership of their lives by creating a cleaner lifestyle for their clients. They make health and wellness more accessible to the everyday consumer by offering their local New Orleans clients 100% organic, raw juices and smoothies in a convenient to-go atmosphere. They produce cold-pressed in-house daily at their Magazine St. location so they always keep fresh juices in stock. They also carry nut mylks as well as vegan food and holistic health products.
"Raw Republic juices are made using a cold-grind and hydraulic press method, exposing the juice to less oxygen and heat than any other process. Cold-pressing extracts up to 30% more nutrients than any other juicing processes and allows our dense, delicious juice to maintain its integrity for up to 72 hours, post-press. Raw Republic is also committed to zero pasteurization meaning we will not pasteurize with heat OR pressure. The result is fresh, living foods and raw juices that contain the live enzymes, nutrients, vitamins and trace minerals that bring about the most cellular nourishment and detoxification."
5 Reasons to Try A Raw Republic Juice Cleanse:
1) It's an amazing self-learning experience that helps you bring your body back to a state of balance. On day 1, you learn a lot about yourself, or at least I did…I mean, I've always known that I love food, but really though… I LOVE food. I learned that I seriously struggle with self-discipline (I broke down and ate some broccoli that I found in the fridge), which made me realize I really need to work on my willpower. I might have even cried a little during an episode of "Diners, Drive-ins & Dives" on the food network. Curse my boyfriend for making me watch that!
2) It's an excellent way to reboot your digestive system if you struggle with stomach issues.
3) It's great for your skin complexion and it leaves your body feeling rejuvenated. My friend actually complimented me on my skin following my cleanse.
4) Juicing is the most efficient way to consume absorbable nutrients and the much-needed benefits of fruits and vegetables. Raw Republic suggests that green juice, specifically works to reverse illness and create energy.
5) By the end of the cleanse you feel accomplished, energized and empowered.
Side notes: For those of you wondering, you actually drink six beverages a day along with with plenty of alkaline water during the cleanse. If you're concerned about the taste of juices, not to worry because they will happily give you a taste-test consultation and customize your juice cleanse to your liking.
As for my favorite juices, the VIP Milk tastes like the end of your cinnamon toast crunch cereal milk and the Blueberry Bliss smoothie literally tastes like king cake. I'm not even exaggerating! You have to taste them!! My least favorite juices were of course the super green ones, but those are the most important for your body to absorb.
Raw Republic's Cleansing Tips:
Dismiss heavier foods and alcohol from your system for at least 48 before beginning your cleanse.
Drink clean, alkaline water.
Keep moving, but not too much. Light exercise, walking or yoga is usually most beneficial while cleansing.
Read or watch something enriching and inspiring.
Take a detoxifying salt bath to assist in releasing toxins from your cells.
Dry skin brush before showering to nourish and assist your lymphatic system.
Breathe. Smile. You are doing something so amazing for your body. We are proud of you.
Haute Off The Rack's Juice Cleansing Tips:
It helps to take on the juice cleanse with a partner for extra support especially if you live with that person! You don't want to be tempted to eat if you see them eating.
When you really start craving food, write down your angry thoughts instead of calling your boyfriend to tell him that you're going kill him or die soon if you don't have food. Don't worry the feeling will pass! You're body gets plenty enough nutrients from the juices and smoothies, your mind is just confused!
Don't watch the food network and avoid delicious looking commercials.
Don't do creepy drive-bys around Chick-fil-a, Mexican restaurants or wherever else you love eating! AND don't cry in the parking lot either. Just leave! And don't look back!
Don't leave any convenient temptations around the house like chips, candy, cookies etc…
Don't stare at mouth-watering photos of beignets and fish tacos on Instagram. That goes for macarons and cupcakes too.
I recommend doing a juice cleanse during the week when you have a routine going. That way you are too busy to notice that you are not eating regular foods instead of juicing on the weekend when you're at home with nothing to do except crave food.
Please feel free to reach out to me at jenn.hauteofftherack@gmail.com with any questions regarding my Raw Republic juice cleanse experience! I am happy to answer your questions and go into more detail! Also, head over to A Pinch Of Lovely for her juice cleanse review later this afternoon!
Raw Republic | (504) 324-8234 4528 | Magazine St. New Orleans, LA | @ThinkLiveJuice
P.S. Stay tuned for a few more health and fitness posts this month including a Pure Barre class giveaway with the Metairie and Magazine St. locations.
Special thanks to Raw Republic for sponsoring this post. All opinions are my own.