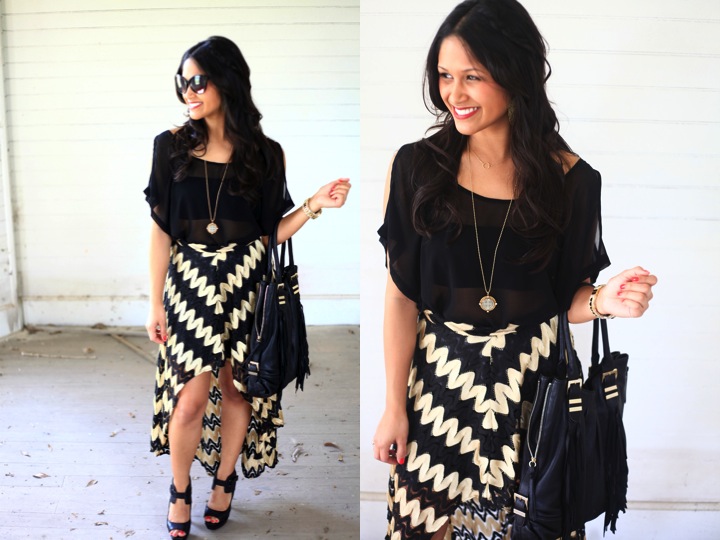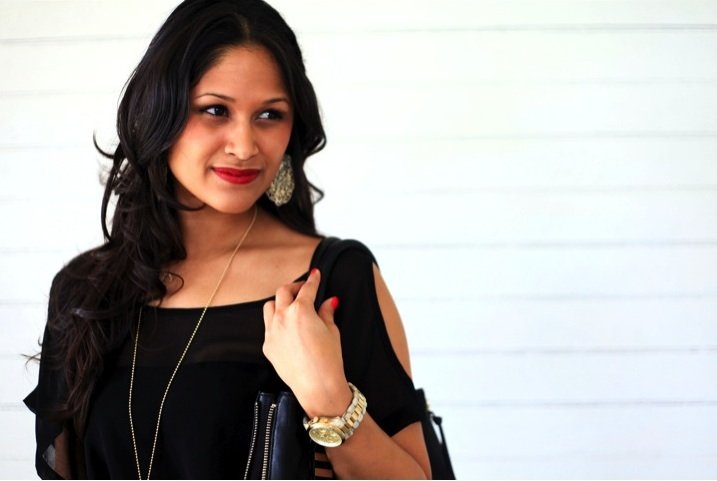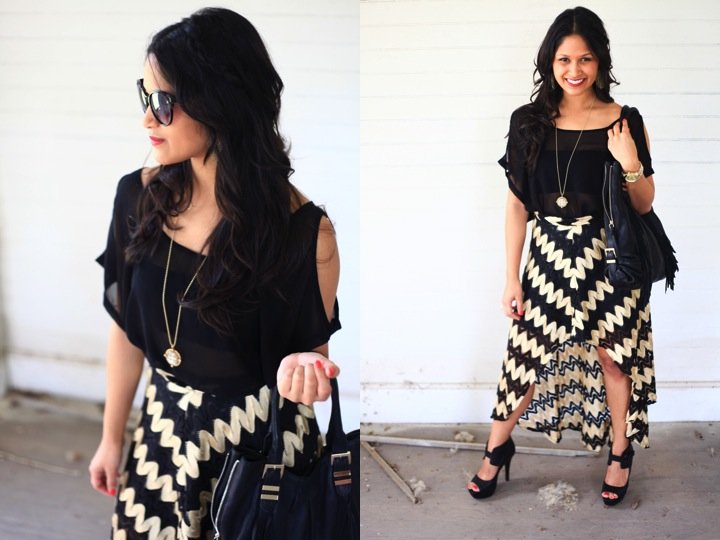 Photos by: Max Zoghbi
Outfit:  Sheer cold shoulder top (LF stores),  Printed high low skirt (Rodeo),  black heels old (BCBG)
Jewelry/Accessories:  black fringe purse (Brenchley),  Virgins Saints and Angels necklace (Eros),
Brass gold earrings (Forever 21),  Gold and horn watch (Michael Kors)
Shanghai Express lipstick (Nars)
Morning everyone!  I picked up this skirt from Rodeo in Baton Rouge and just had to show you!  It's such a fabulous skirt!  I paired it with on of my favorite tops from LF that I bought a few summers back in La Jollla, California.  If you've never been to an LF store I highly recommend finding the nearest location to you!
P.S. You know I had to add a pop of color somewhere so I used a matted red lipstick called Shanghai Express by Nars.  Lipstick is such a great way to incorporate some color into your outfit!