I honestly never thought I'd love a plaid coat, but the second I saw this Julie Brown Bea coat I knew I needed it in my life! Not to mention the fact that it's on major sale! I've always loves statement coats, but I like how this one also works as a neutral piece of outwear too.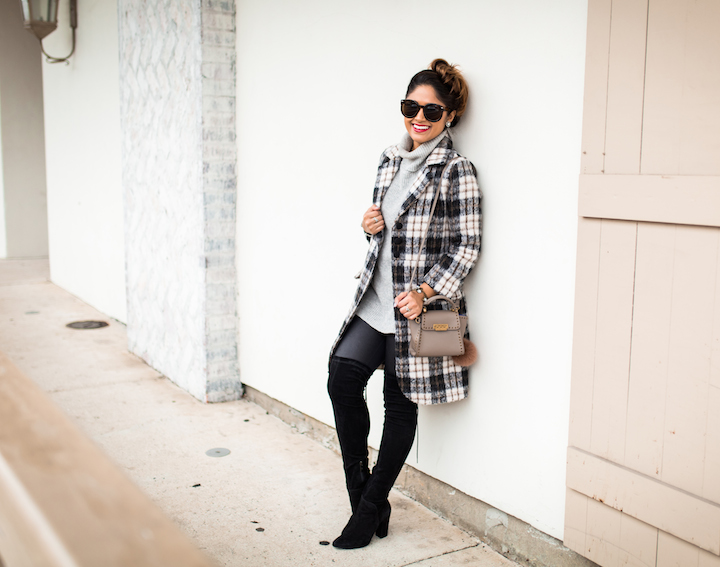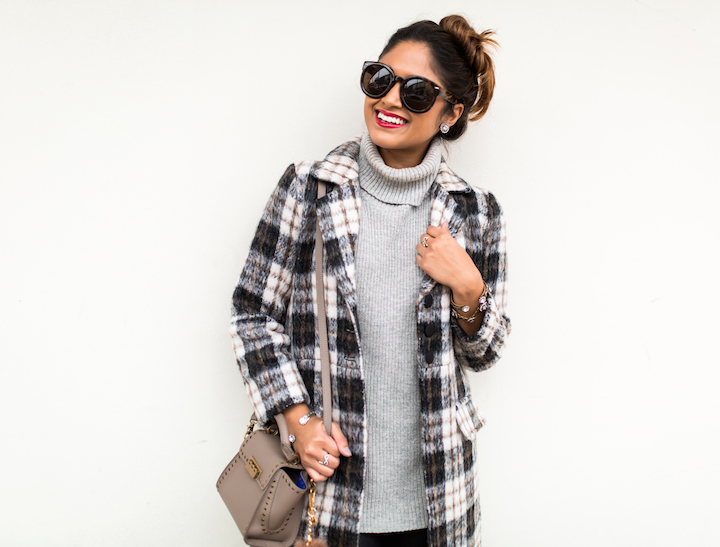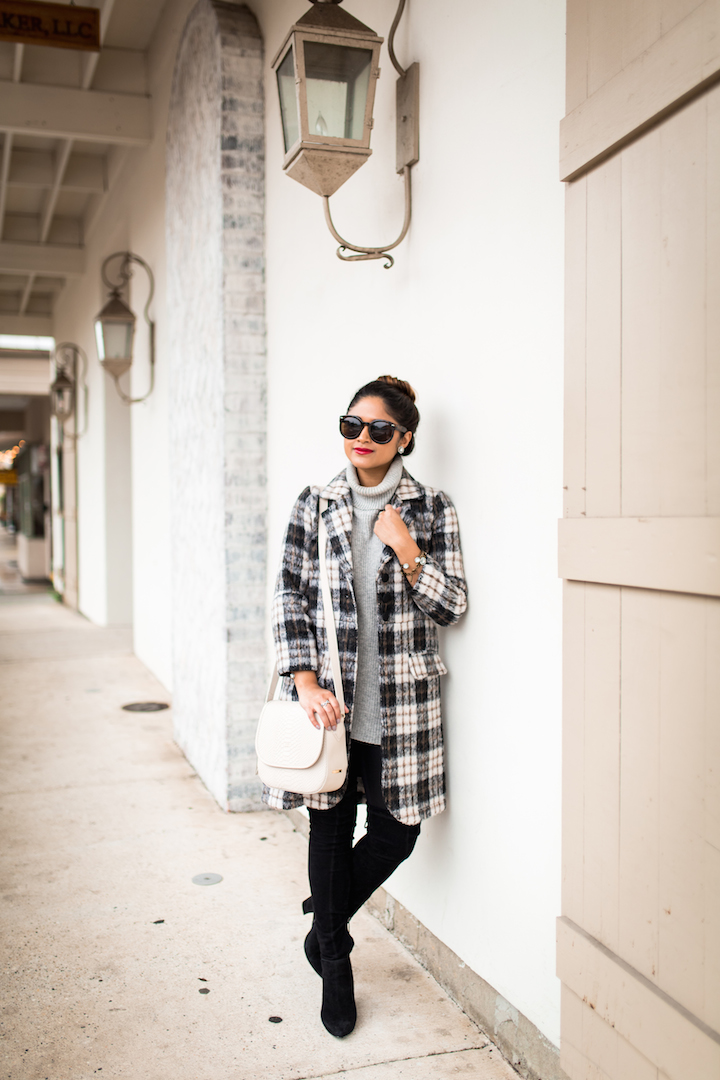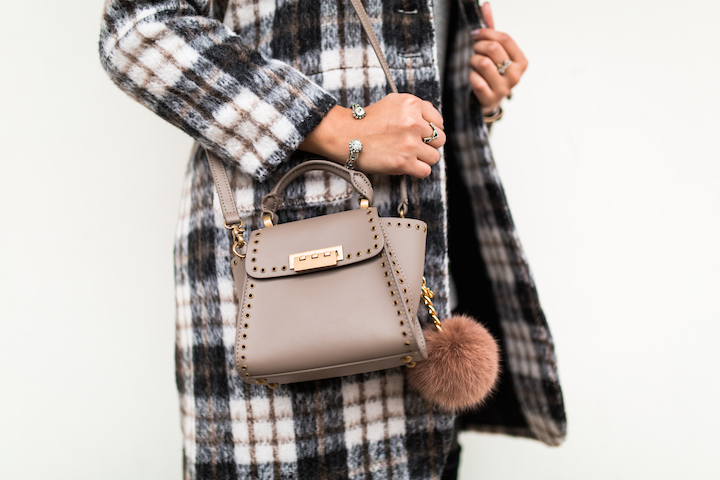 Photos by: Lainey Reed Photography
| Shop This Look |

Outfit: Plaid Bea Coat c/o Julie Brown Designs <–SALE Alert! Take extra 30% OFF w/ code NEWYEAR | Over The Knee Boots c/o Ted & Muffy | Sleeveless Sweater c/o French Connection <–SALE Alert! | Black Leggings | Fur Bag Charm | Mini Eartha c/o Zac Zac Posen | Kelly Crossbody c/o Gigi New York
Jewelry: Chloe Double Rowe Studs, Marley Cuff & Chloe Bracelet c/o Loren Hope
Good Morning readers, I just wanted to let you know that I do plan on putting together a more meaningful blog post about starting the new year off right. I've spent the past week working on getting my life in order first, but I promise I have great content coming your way and more exciting adventures are underway!
P.S. In case you're wondering why my hair looks like a mess in these photos, that's because it was raining and super humid so I just threw it up on top of my head!