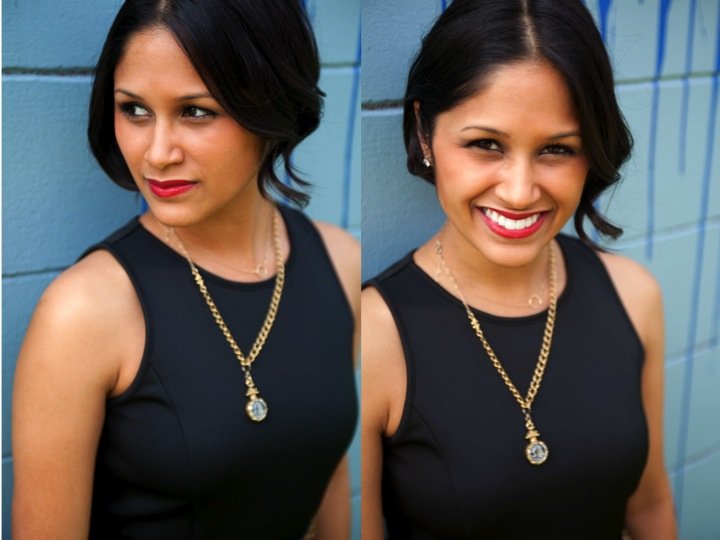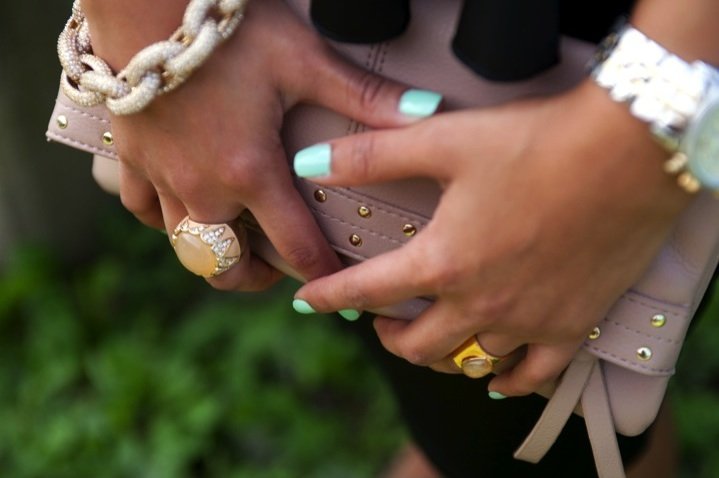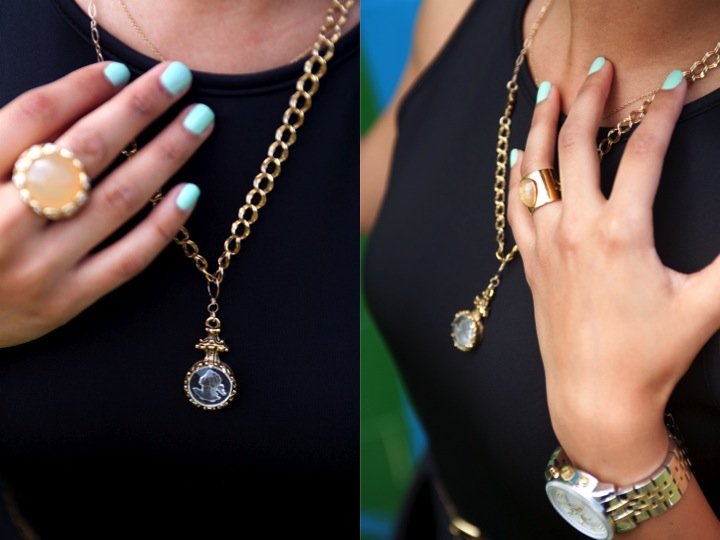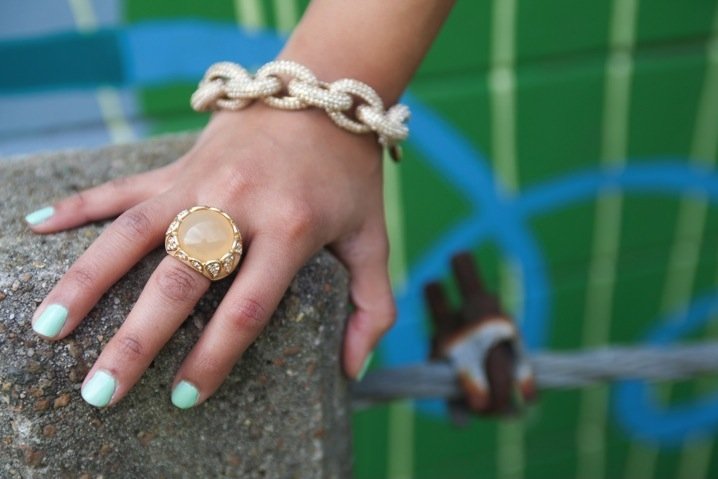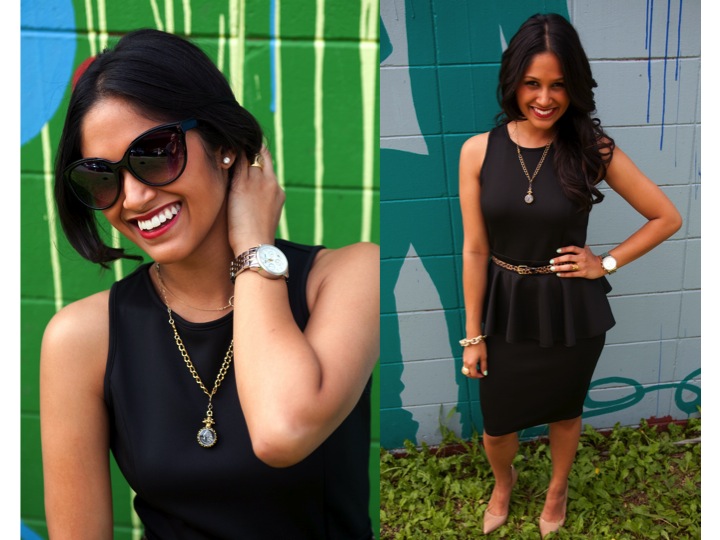 Photos by: Max Zoghbi
Jewelry & Accessories: Glass etched cameo necklace (Brenchley in Mandeville), Classic Pave' link bracelet (J. Crew) 
Two tone watch(Michael Kors),  gold rings (Banana Republic Mad Men Collection)
J. Crew calf hair leopard belt similar (here),  Cat eye sunnies (Urban Outfitters),  Nude clutch similar(here)
Heatwave lipstick (Nars),  Mint Sorbet nail polish (Sally Hansen) at any local drugstore
Hello everyone!  Alright, so I think this darling peplum dress is so amazing that it deserves a three day long post.  I thought I would show it to you piece by piece and build up the anticipation a little before showing you the best part about the dress!  Today is just about jewelry and accessories with one snapshot of the front of the outfit.   Make sure to check back on Tuesday and Wednesday to see the rest!
About the jewelry:  I got those two rings a little over a month ago 30% OFF from Banana Republic because of a promotion they were running that day.   These gorgeous rings just had me hooked and because of their neutral color they go with everything!  As for the necklace,  I can't even begin to tell how unique and exquisite the glass etched cameo is.  Cameos are such rare timeless pieces that have been around for ages.  I feel the necklace adds a little character to this outfit and complements the class and elegance of the dress.  What do you think?
Have a great day and don't forget to check back tomorrow!