Good Morning readers, I apologize for my lack of blog posts for the past two days, but I've been in Miami for Swim Week and unfortunately, I didn't organize my posts ahead of time! The good news is that today marks the first official day of the Nordstrom Anniversary Sale 2015! Shop all of my top picks on the shop widgets below by clicking the photos of the items! You can also always shop my up-to-date sale favorites here–> Shop The Nordstrom Anniversary Sale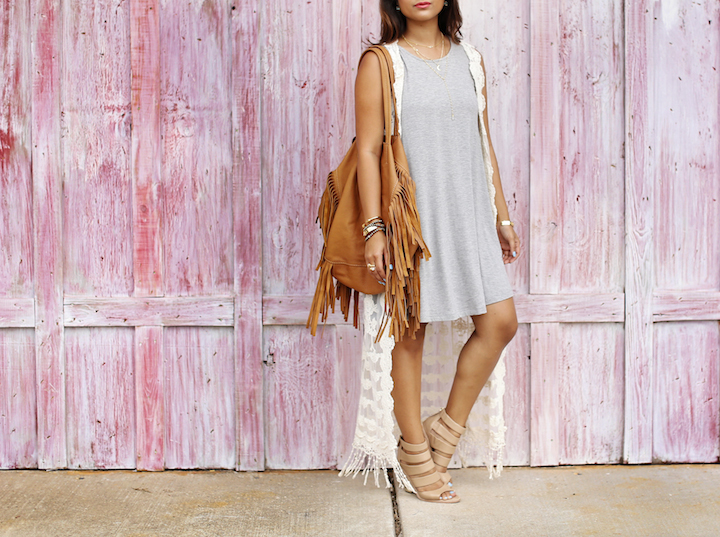 Just a few tips for you:
1) Zella Leggings are the bomb! You will live in them! Hence why they named a pair the 'Live in' leggings!
2) This basic little black dress is a must have! You will wear it more than you will want to admit to! The same goes for this sleeveless grey dress, which is exactly like what I'm wearing above!
3) I can't stress to you enough how thankful you will be after scooping up a pair of ankle booties during the sale! I especially love these 2 pairs: The Joie Monte Bootie & The Vince Camuto Maves Bootie
4) If you don't currently own a fringe accessory, get on that!! I recommend this bag–> Bronte Fringe Bucket Bag & these shoes–> 'Staarz' Ankle Fringe Sandal