Hey everyone, today I'm sharing how I spend my last day at home before I leave for a trip to make my return home a more stress free experience.. As most of you know, I travel at least once a month, which means I'm away from home a lot and causes me to feel homesick and super unorganized. It's hard to keep track of everything when you feel like you're living out of a suitcase. After a while, my crazy work and travel schedule started to become super problematic and caused me to feel a lot of anxiety so I realized I needed to do something about it if I was going to continue working in that capacity. So I decided to come up with routine that would help me feel more relaxed and organized while preparing for a trip as well as unpacking from a trip.
Here is my travel preparation routine, which I highly recommend you follow if you want a more stress free travel experience.
Two things that I always do to make my packing process run smoothly and efficiently is following a packing guide and trying on all of the outfits I plan on packing and taking photos of them to keep in my phone. As for the packing guide, I created packing list based on my daily routines and I can always refer to it while packing to make sure I have all of my essentials.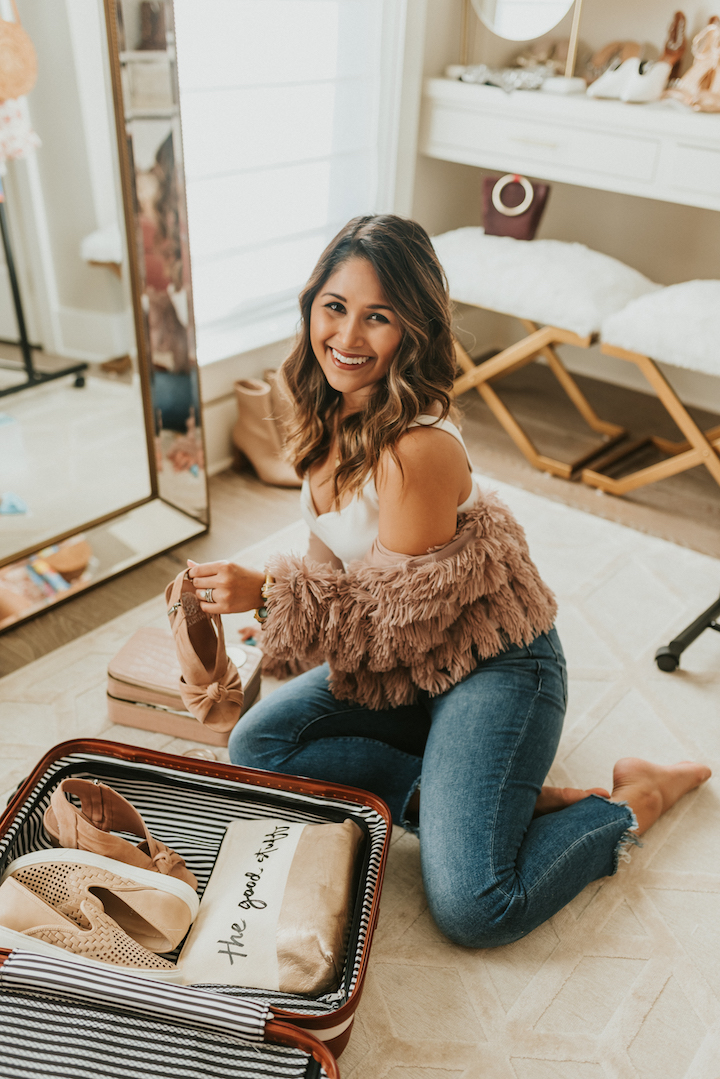 When do I start packing?
I start packing three days before I actually leave so the day before my trip, all I have to do is double check my bags and zip them up. This allows me to narrow my outfits from all the things I want to bring to all the things I actually need. For example, I always overpack my shoes and don't even get around to wearing half of them during my trip. So I line all of the shoes up that I want to bring next to my bag and then add them as I decide I need them for a specific outfit. While it's fun to pack all of your sassiest shoes, I highly recommend bringing mostly neutral pairs with go with multiple outfits. These tan sneakers from Vince Camuto are perfect for any upcoming warm weather trips. Because of their neutral color, they'll go with all of your casual outfits plus they're comfortable enough to wear on the plane all day while traveling.
| Shop My Top 3 Flat Shoes from Vince Camuto |

When it comes to heels, I usually only end up wearing two to three different pairs throughout my trip. So I always make sure to pack three to four different pairs with two of them being neutral colors knowing that they'll both go with all of my outfits. I like to take one dressy pair and then a second pair with a block heel or wedge that is more comfortable for wearing for long periods of time. I love these new Knot Vamp Sandals from Vince Camuto with the block heel. I got the blush color, which is a beautiful neutral color, but they also come a in a sleek tan leather too. Vince Camuto is always one of my go-to brands when picking out shoes for each new season. You can always count on them to have the top shoe trends for every season along with versatile and classic styles that you can wear for years to come!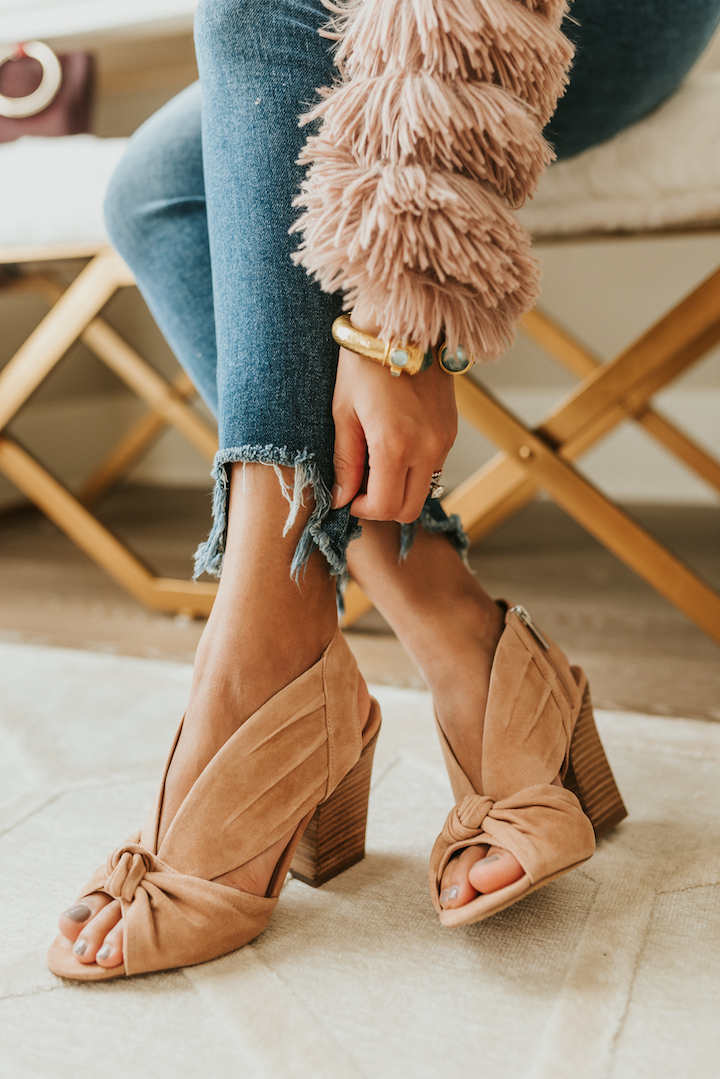 | Shop My Top Neutral Heels from Vince Camuto |

What I do the day before I leave:
The day before I leave is all about making sure that my return home is as stress free as possible. It's the worst when you return home to loads of laundry, a messy house and an empty fridge.
Laundry | This way I know I'll have enough clean undergarments and pajamas to pack. Plus it's one less load that I'll need to do when I return.
Tidy up my house |  I don't want to return home to a mess, which will immediately make me feel stressed and overwhelmed.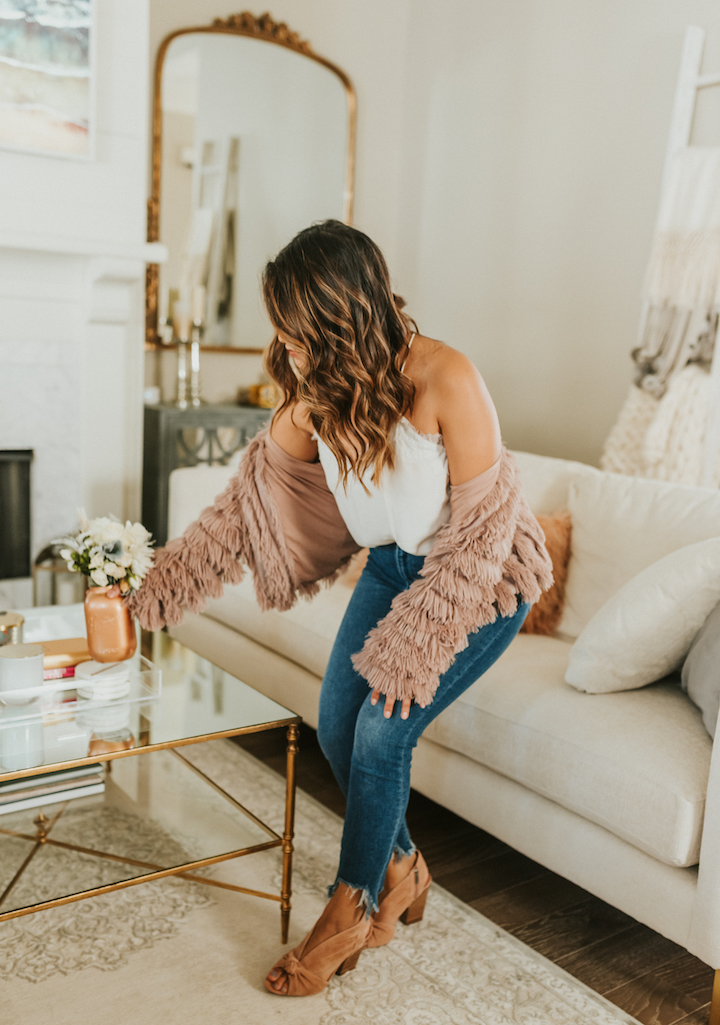 Stock the fridge | I like to make sure my fridge is stocked with coffee, cream and breakfast for when I return so it's like I never even left!
Double check my bags | I never leave packing until the last minute anymore. Everything is pretty much done and all I have to do is zip them up.
Relax | I used stay up until 2 am the night before a trip packing and trying to get myself together, which always made me feel guilty because instead of spending time with my husband I was running around the house like crazy person. That's why I've started packing three days out so I can enjoy dinner and time with husband before I leave.
Do you have any tips for making your travel preparations a more stress free experience?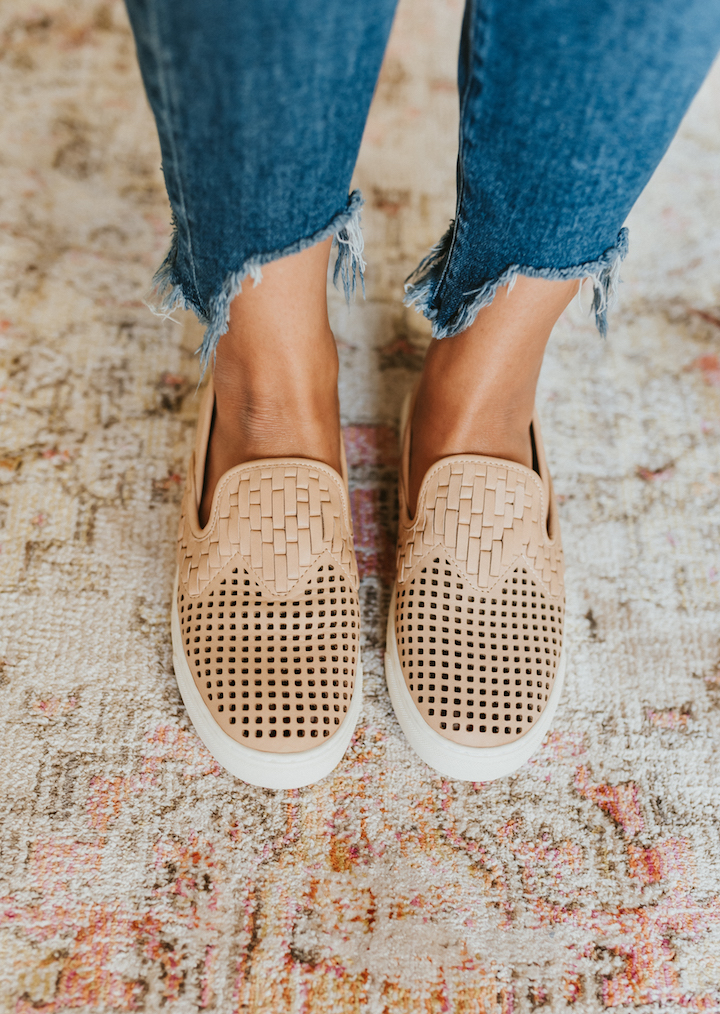 This post is in partnership with Vince Camuto, a brand I love. All opinions and selections here are my own. Thank you for supporting the affiliate posts who make this blog possible.