Happy weekend everyone, today I'm sharing a review of my recent staycation at the Ace Hotel in the New Orleans South Market District. As much as I love to travel away from my home in Louisiana, I still always enjoy a delicious staycation in NOLA. If you're wondering what I mean by "delicious" staycation, just scroll through these photos and I think you'll figure it out! They don't call New Orleans the 'Big Easy' for nothing! In other words, the food is so good, you big real easy!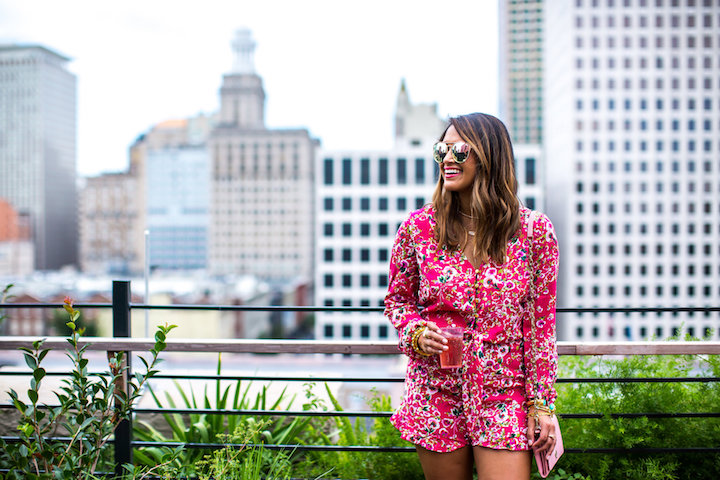 | Shop This Look |

Outfit: Tie Front Romper & Black Embroidered Romper (on Nikki) c/o Wayf | Tory Burch Crossbody with chain | Quay Cherry Bomb Sunglasses in rose gold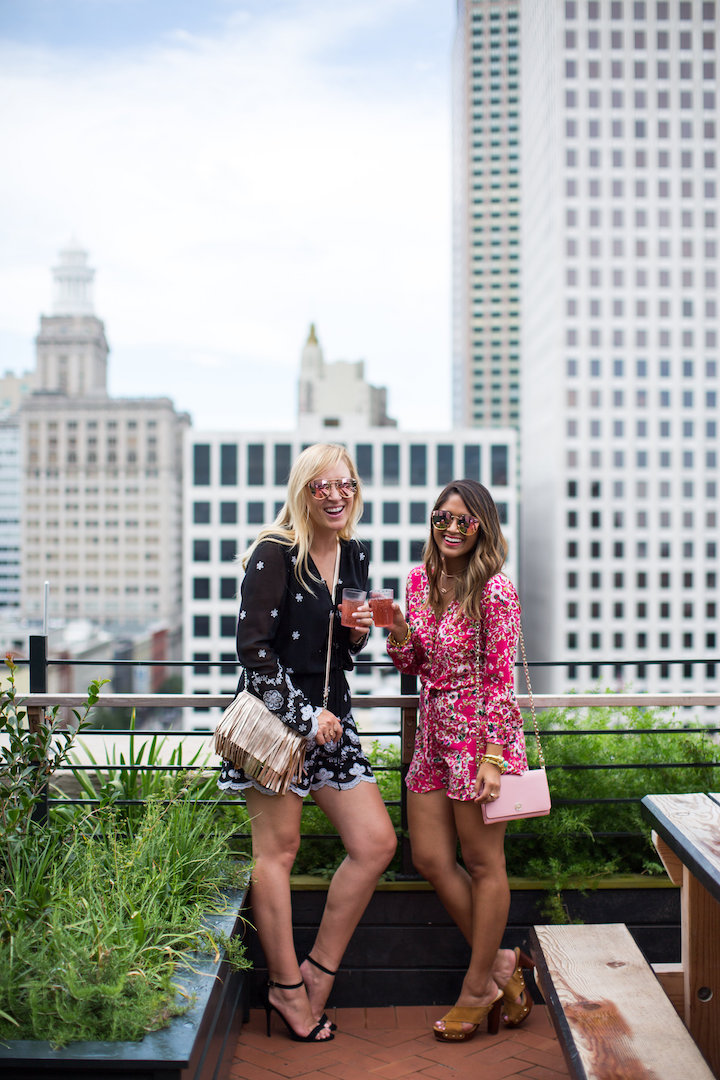 The rooftop at the Ace Hotel is definitely a must-see when visiting the South Market District.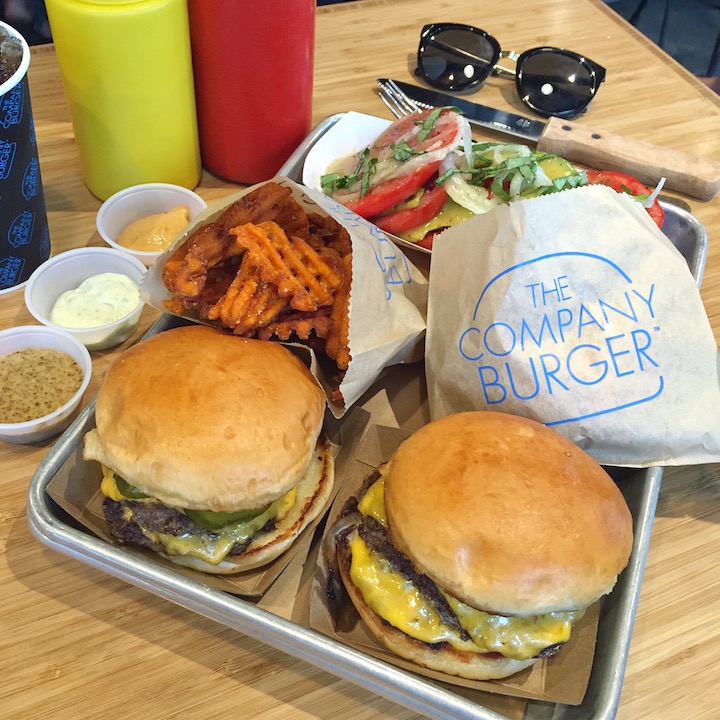 Stop by The Company Burger for mouthwatering milkshakes, house made fries, fresh creole tomatoes and the most delicious double cheeseburgers. Oh and get this, you can add an egg to any burger plus a variety of their signature in-house mayos! Be sure to try the Fancy Mayo and Chipotle Mayo. Those two are my faves!
| Shop Our Looks |

My exact floral dress from Vici Collection is currently sold out, but they have an amazing selection of wrap dresses that you should aboslutely check out here—>Wrap Dresses | They're great for weddings, summer soirées, showers and of course Sunday brunch!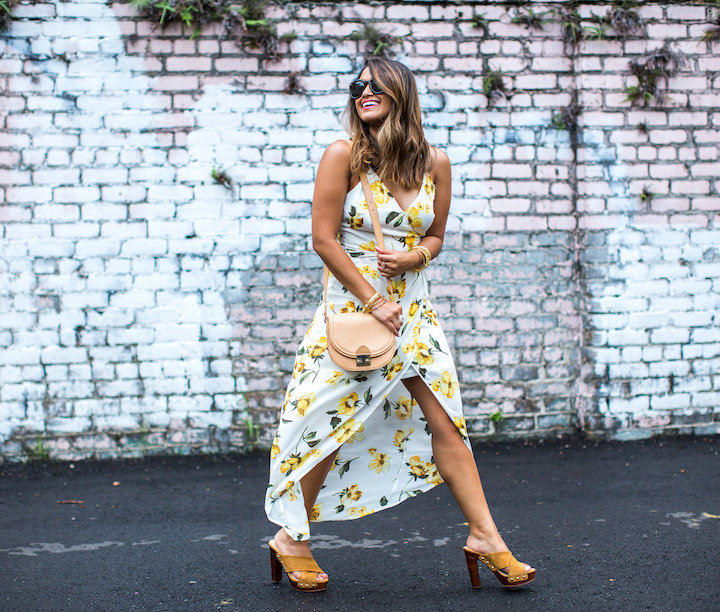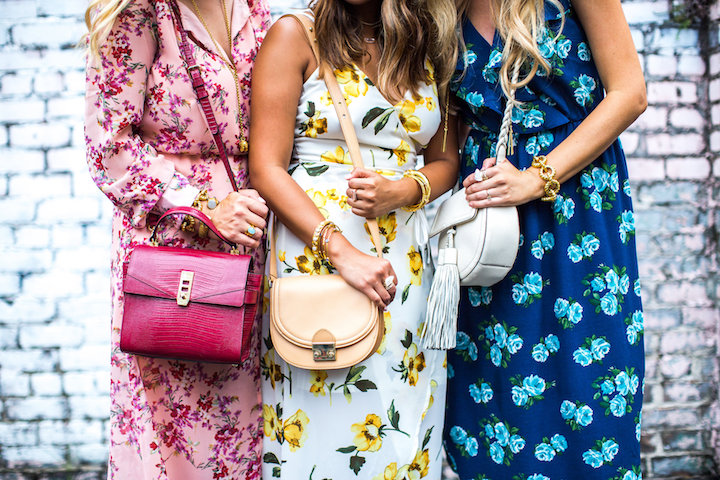 | Shop Our Cross Body Bags |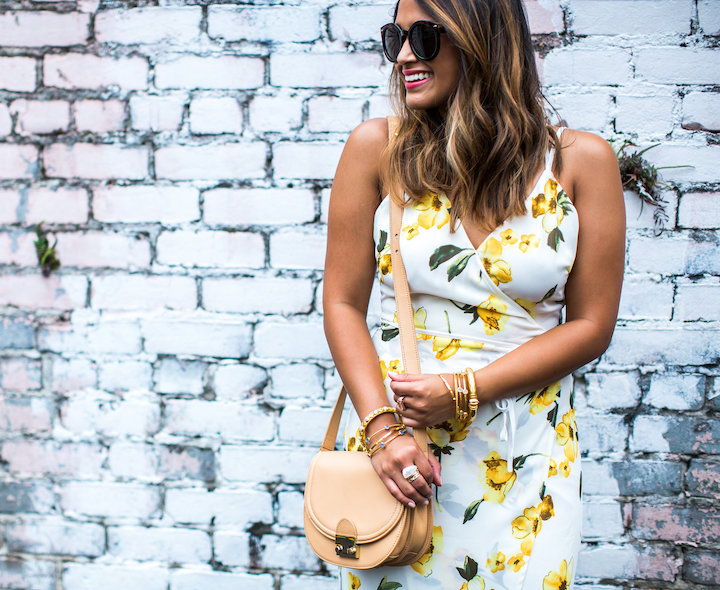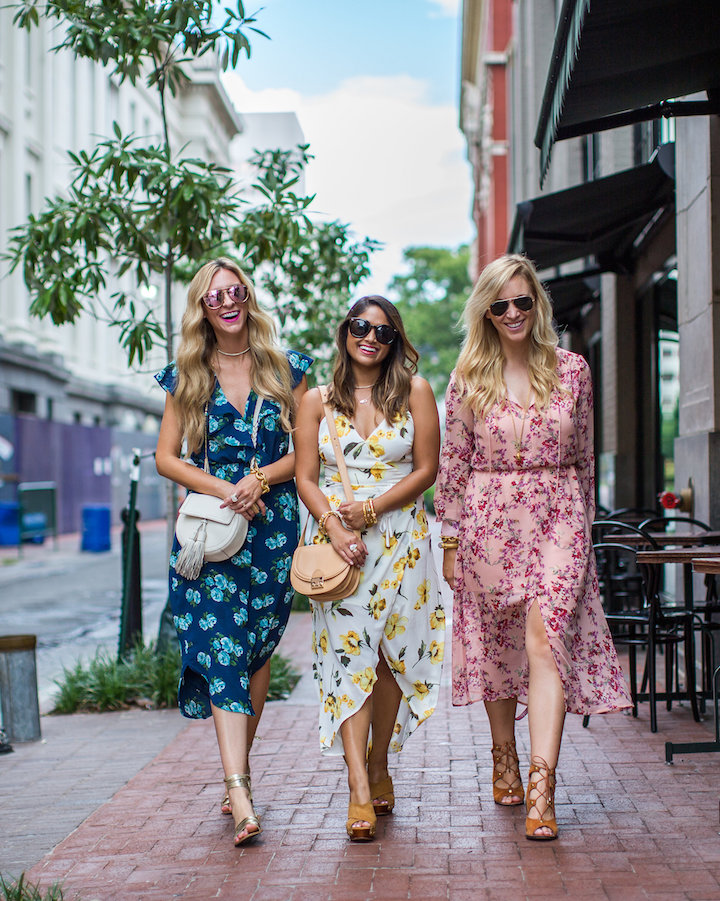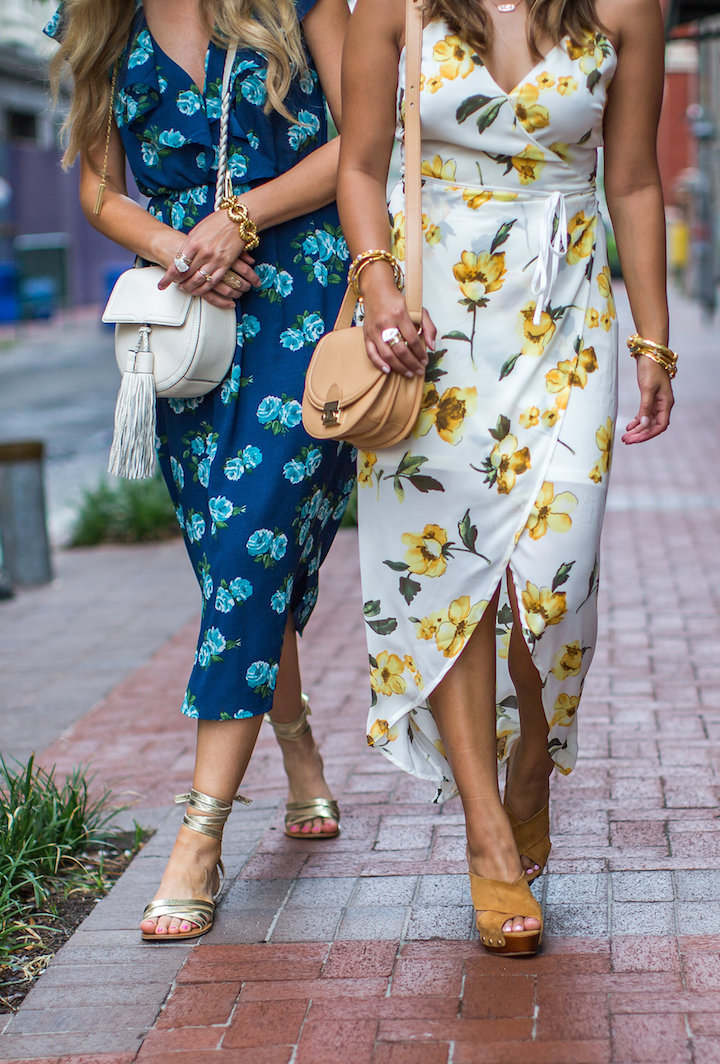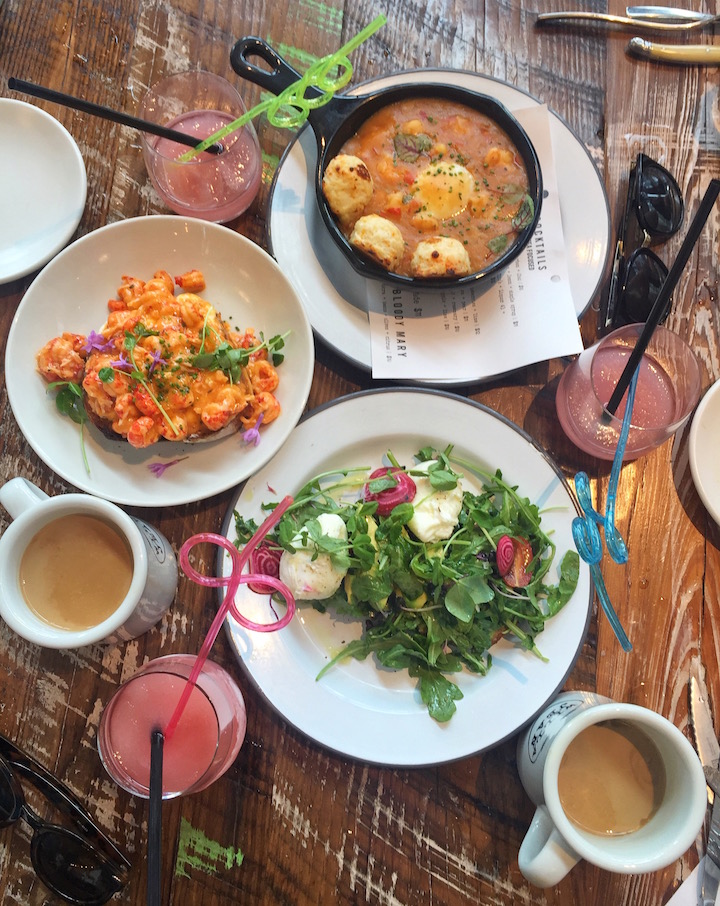 (pictured above: Willa Jean's crawfish and burrata toast, shrimp and grits, grilled banana bread, and frozen rosé)
Willa Jean, Oh Willa Jean— a name I would be better off without knowing. I say this because I constantly find myself day dreaming about their chocolate-chip cookies served with a side of raw cookie dough and sweet milk. Y'all! My mouth is watering right now as I write this. I can't even begin to explain how delicious their brunch menu is so you're just going to have to try it out for yourself, but be sure to make reservations ahead of time or you might never get a table! Also, you must order one of their famous frozés (aka frozen rosé) and/or one of their tasty Bloody Mary's!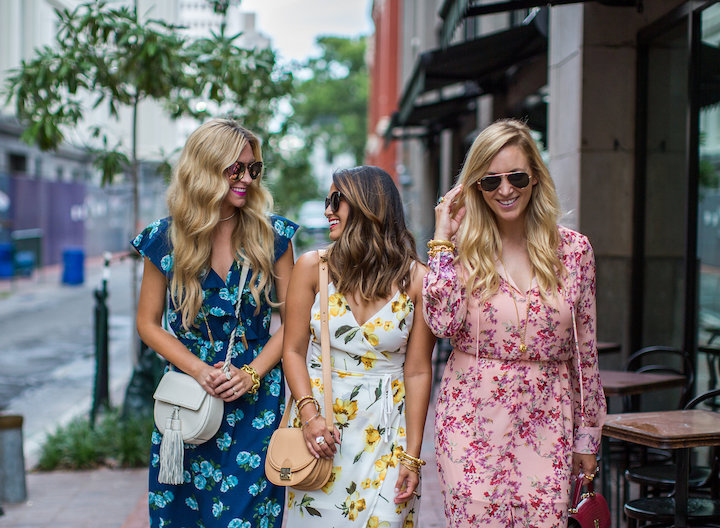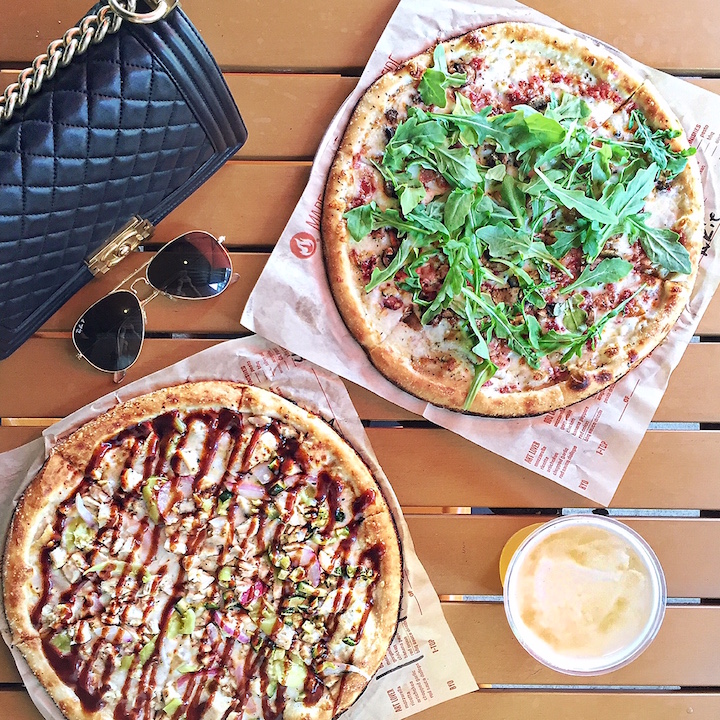 If you aren't too full from chicken biscuits and chocolate chip cookies at Willa Jean, swing by Blaze Pizza for dinner to create your own custom pizza and have it made right it in front of you.
Photos by: Brooke Boyd Photo + Film
Huge thanks to the Ace Hotel New Orleans for hosting us as well as Willa Jean, Blaze Pizza and Company Burger.