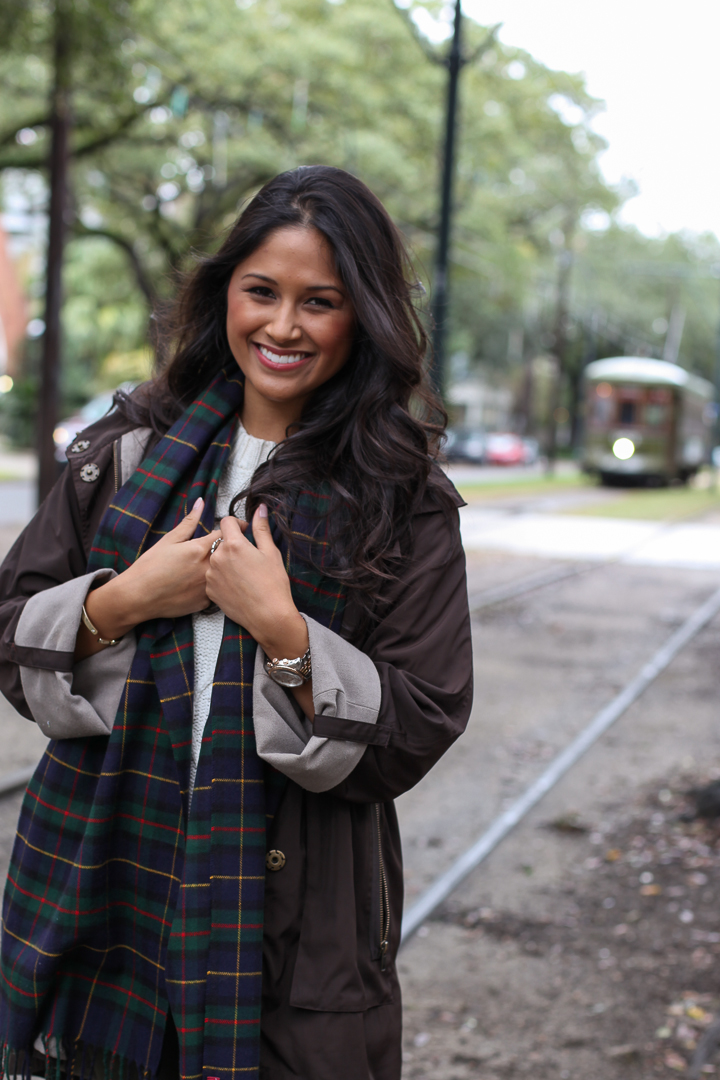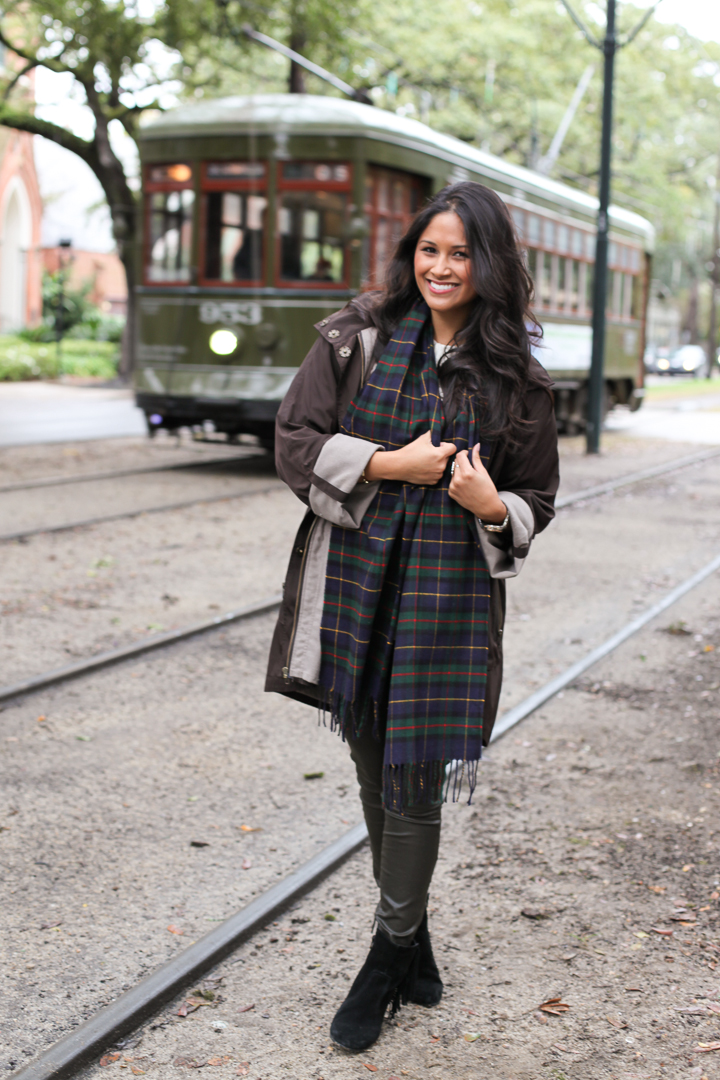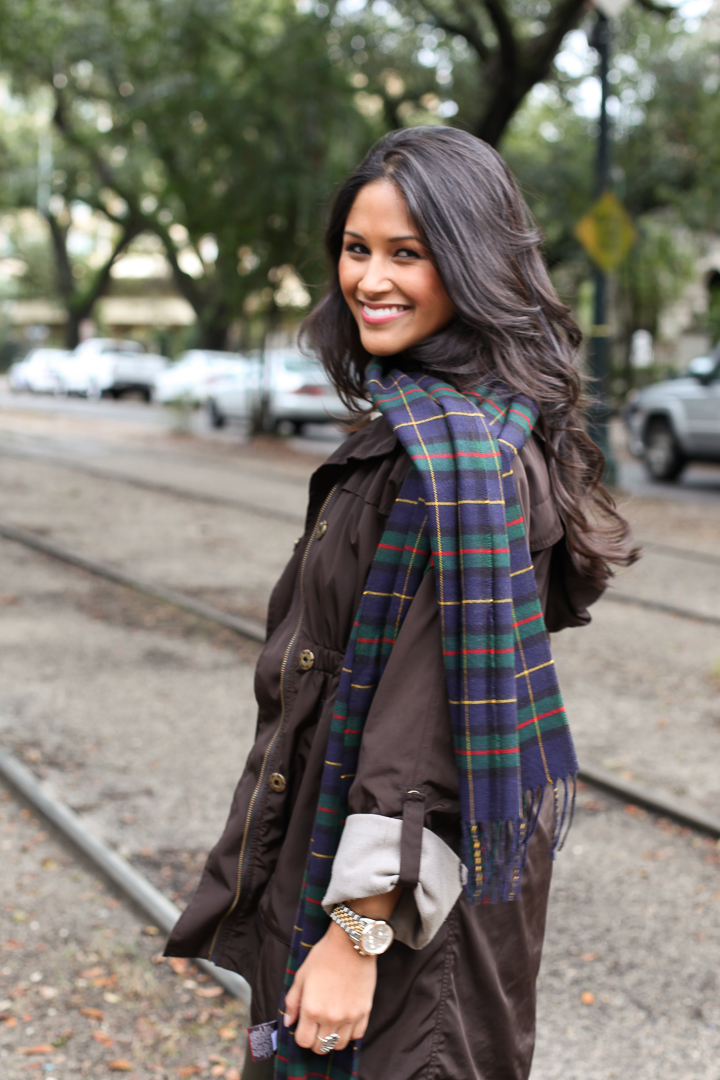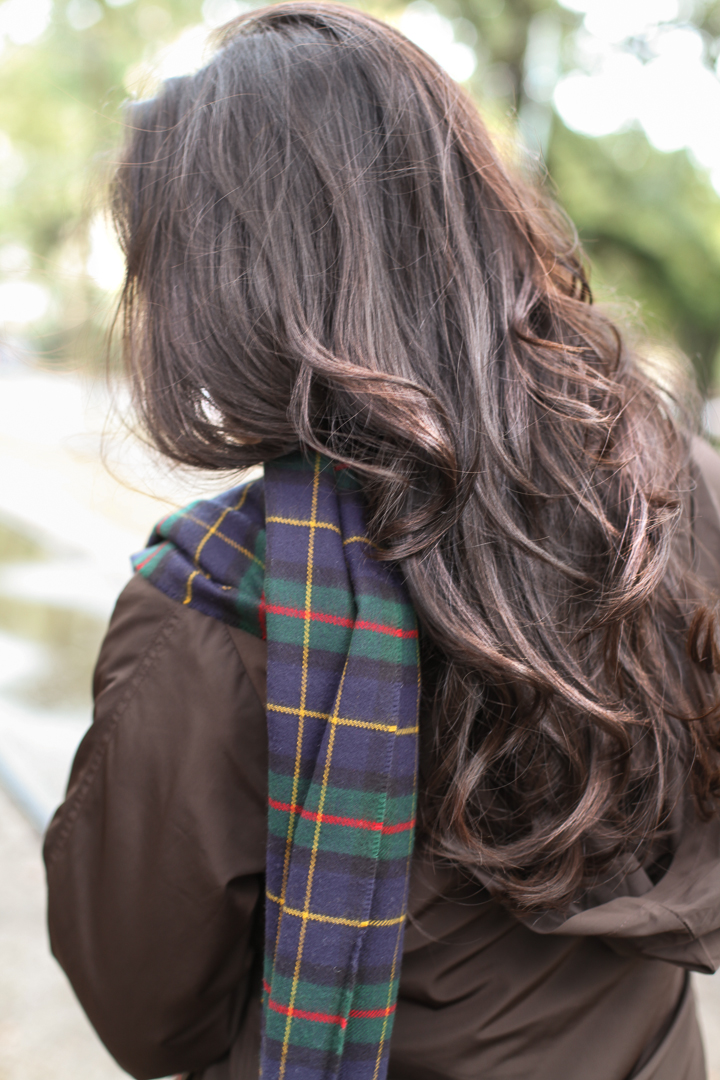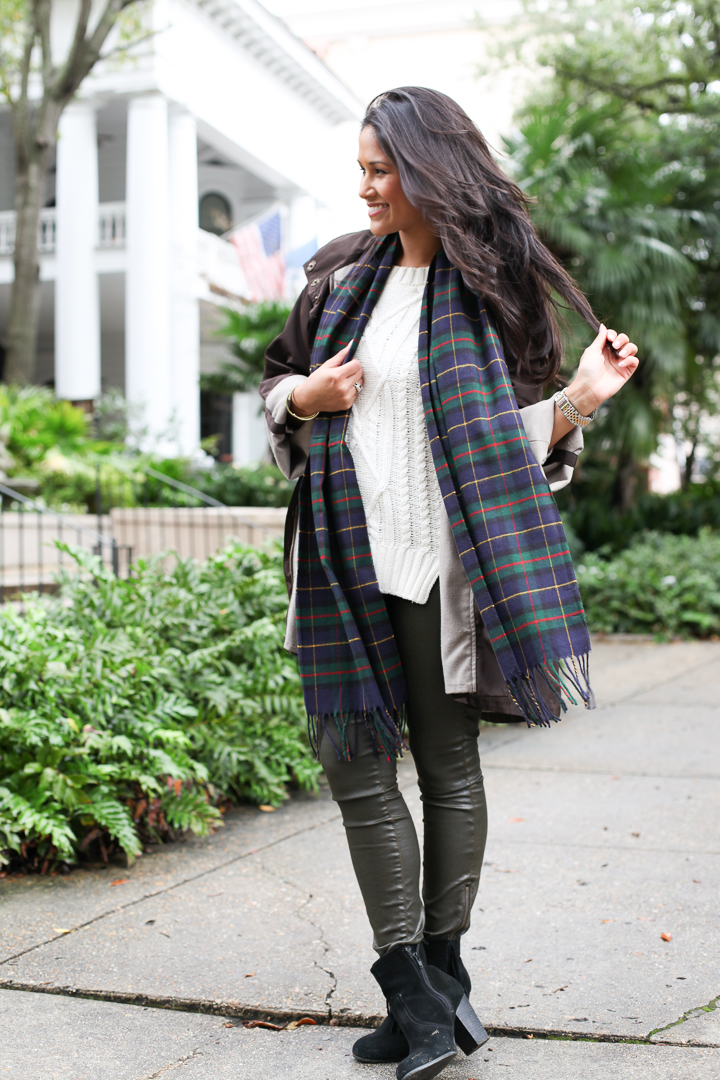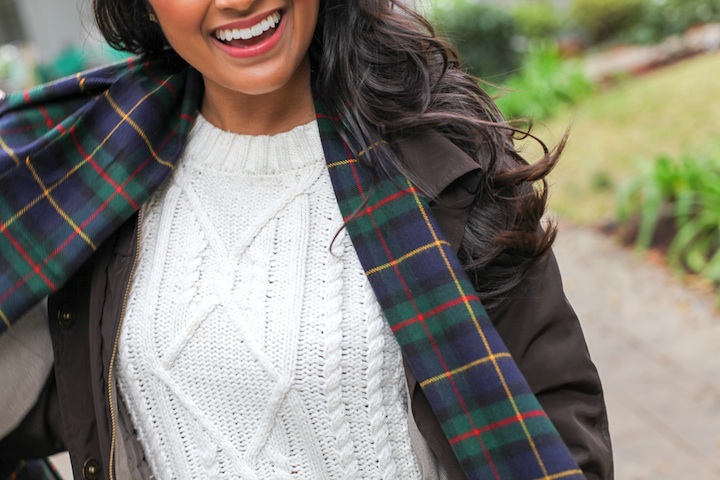 Photos by: Abbey Brandon of District Dress Up
| Shop This Look |
Outfit: Soho Zip Skinnies via The Mix | Fringe Boots c/o H&M | Knit Sweater |  Plaid Scarf | Ali Ro Anorak
Good Morning readers, I hope you're all having a great week. I don't have a lot of time to write because I'm actually getting ready for the grand opening of Tiffany & Co. in NOLA this morning, and I still don't know what I'm wearing! Can you believe that? I need to walk out of the door in 20 minutes and I still haven't decided on an outfit! This is actually pretty typical of me. I always decide last minute for these types of things.
About this outfit: The scarf I'm wearing in today's post is actually something I found in the men's section at Target, but I just had to buy it because it looks identical to my old uniform skirt from high school. I went to all an girl Catholic School, and everyday I wore this same plaid print to school. This scarf brought back some good old memories, and if you went to St. Scholastica Academy I know that you're thinking the same thing!
Don't forget to follow along with me on social media this morning at @HauteOffTheRack for live coverage of the Tiffany & Co. Grand Opening!