Feast your eyes on my last holiday hairstyle with Tresemme featuring loose boho waves just in time for New Years Eve! This sequin gown may be a little fancy for New Years Eve, but it's perfect if you're attending a black tie event soon or a Mardi Gras Ball in Louisiana. The loose boho waves, however will work well with any New Years Eve plans!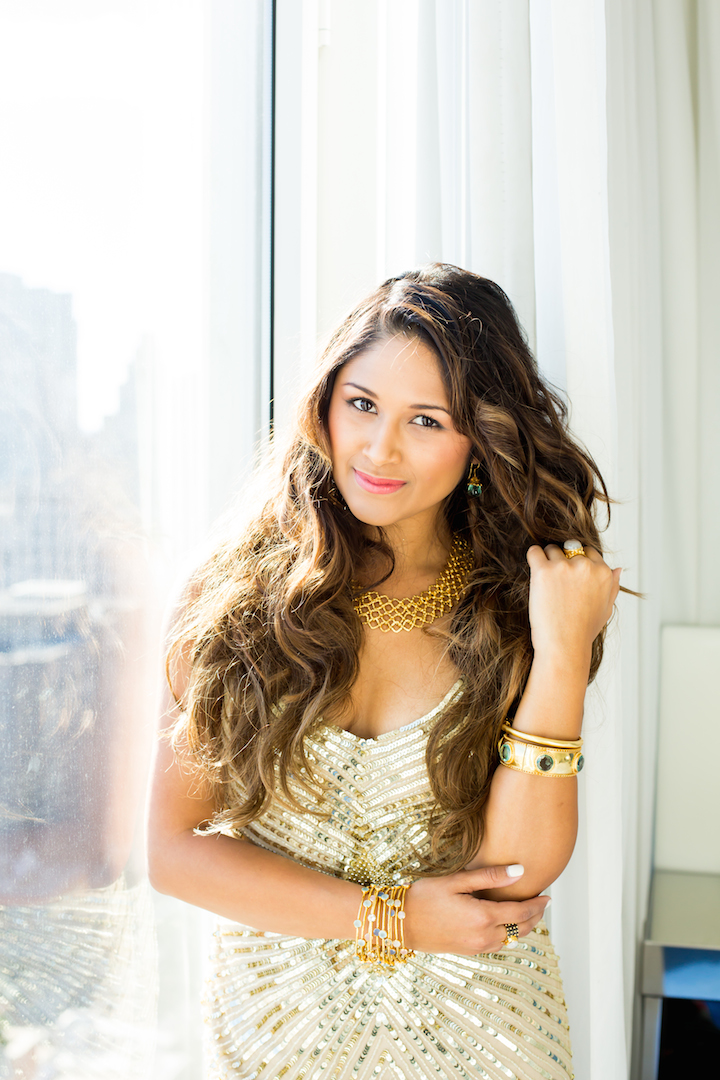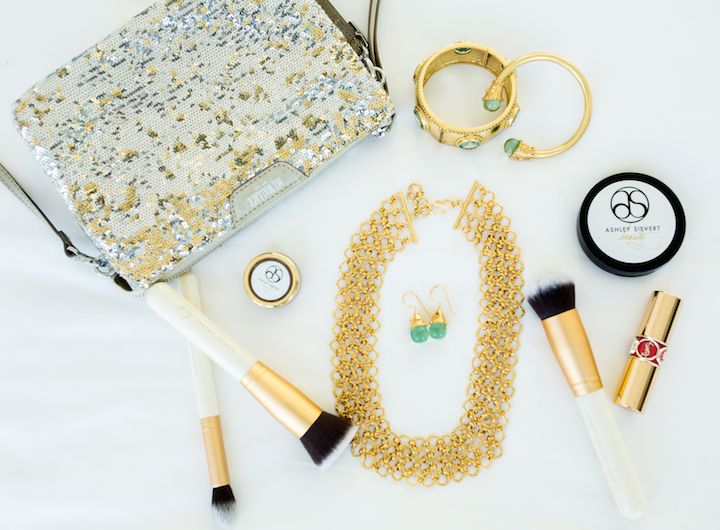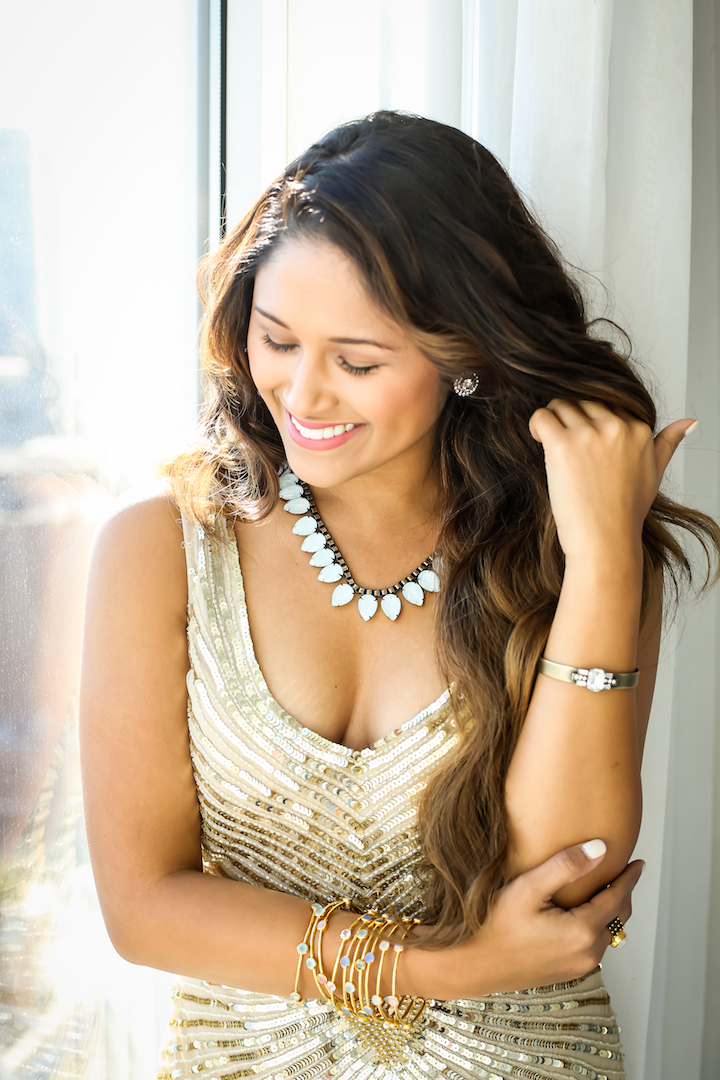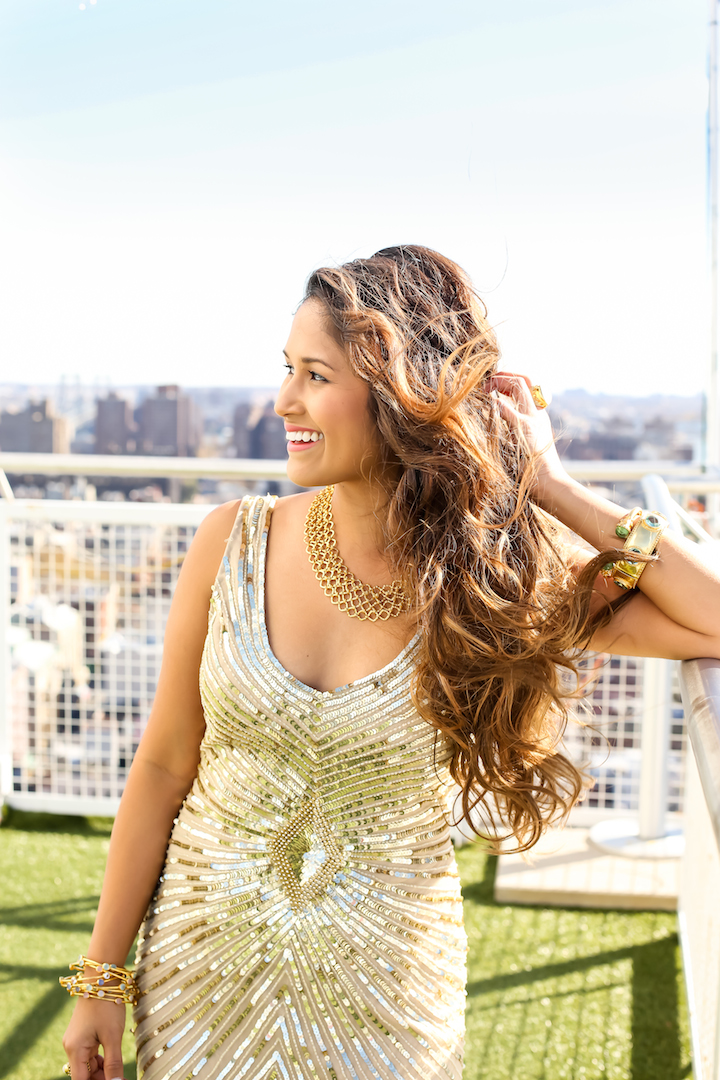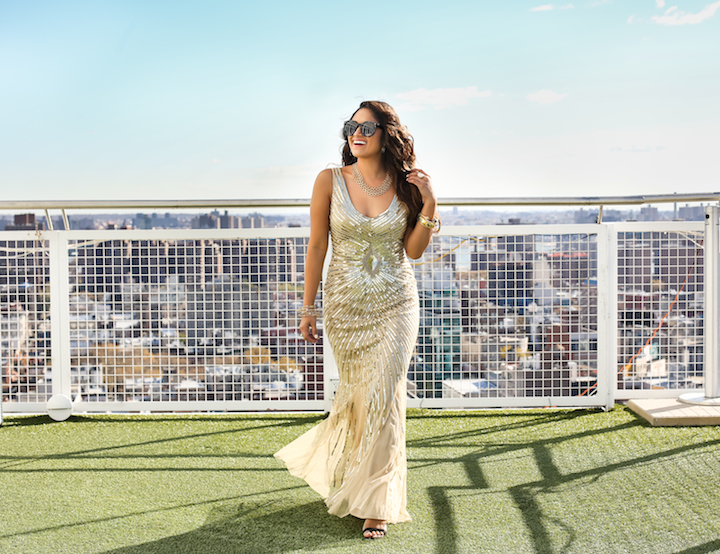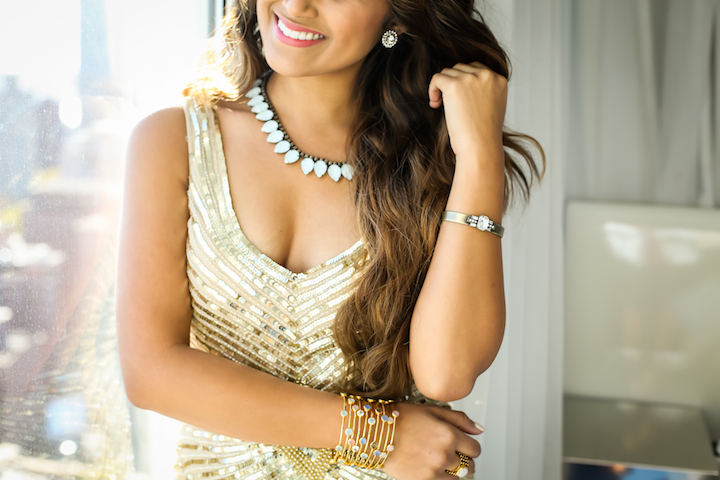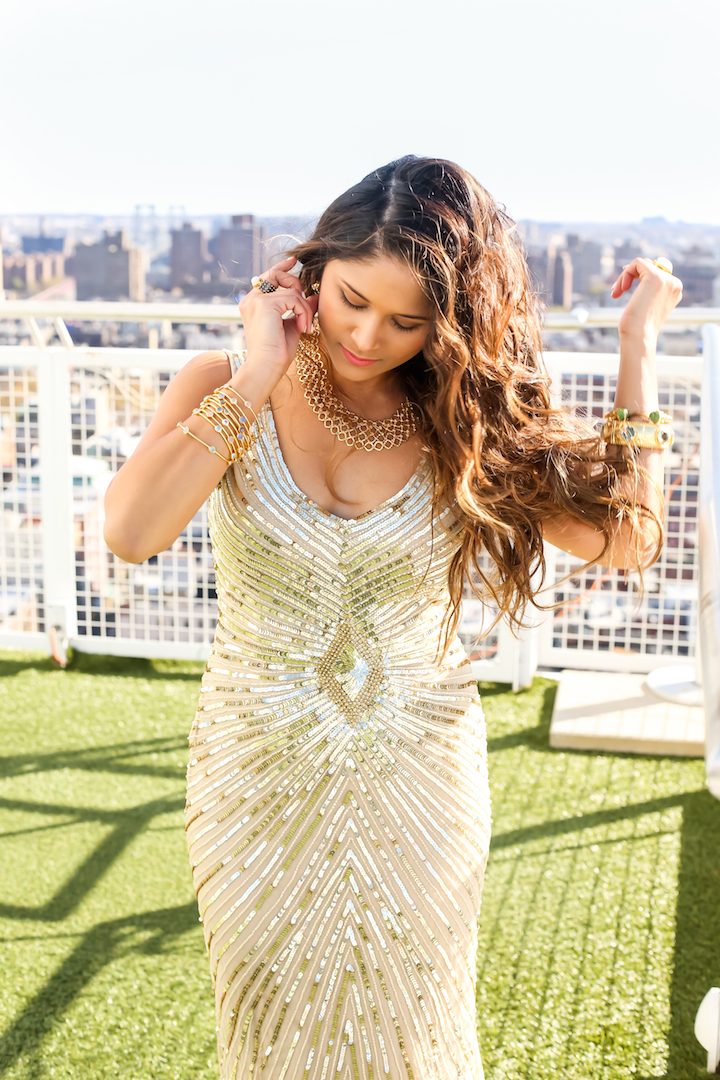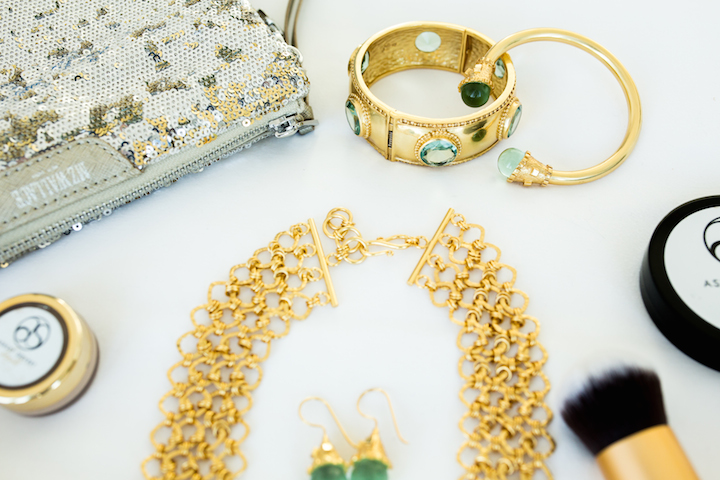 Hair by: Jeanie Syfu c/o Tresemme
Photos by: Kristina Britt Photography
| Shop Sequin Dresses |

Outfit: Sequin Gown c/o Aidan mattox | Sequin Pippa Bag c/o MZ Wallace | Gold Makeup Brushes c/o Ashley Sievert Beauty
| Shop Jewelry |

Jewelry: Mosaic Necklace, Baroque Bangle, Botticelli Open Bangle & Milano 6-Stone Bangles  c/o Julie Vos | Chloe Double Row Studs, Alex Mini Cuff & Sylvia Necklace  c/o Loren Hope
Jeanie's tips for loose boho waves: This classic look gets a make over by using a flat iron. After rough drying hair with Perfectly Undone Sea Foam, use a flat iron turning plates 90 degrees left and then right. You are left with a looser S wave with a more natural finish.
See my last two holiday hairstyles with Tresemme here–> The Perfect Undone Braid & The Perfect Holiday Top Knot 
After checking out all three hairstyles, I'd love if you commented below with the look you loved most: the undone braid, the top knot or loose boho waves!
All photos were taken at the beautiful Nomo Soho Hotel in NYC. The Nomo Soho is one my absolutely favorite hotels in New York City!