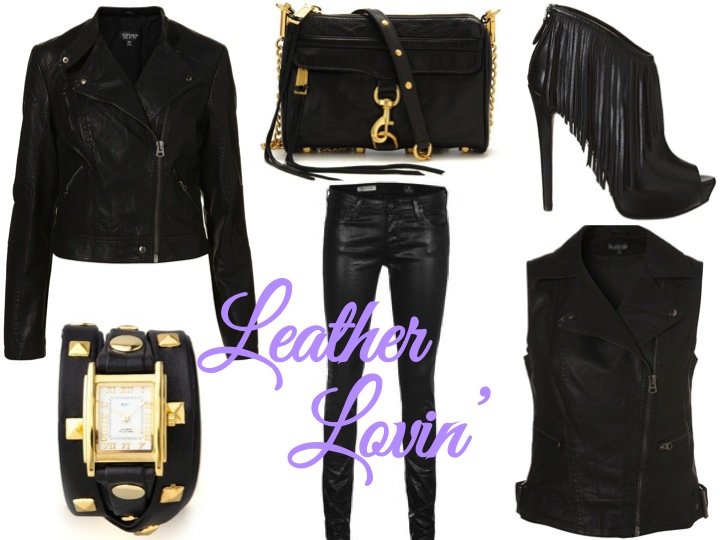 My leather loves:  1) Topshop Clean Biker Jacket   2) Rebecca Minkoff Mini Mac   3) Boutique 9 Charmaine Bootie
4) La Mer Collections Pyramid Studded Wrap Watch  5) AG black leatherettes   6) Topshop Sleeveless Biker Jacket 
Good Morning readers!  In case you haven't noticed in previous posts, I am a huge fan of leather!  I'm especially obsessed with these Boutique 9 leather fringe peep-toe booties!  Those of you who live in the South like me probably think I'm crazy for promoting leather items while it's 100 degrees outside.  However, eventually the temperature will drop some and that's when these leather pieces will come in handy.  I think that by simply adding a touch of leather to your summer wardrobe gives your outfits a chic and edgy look.  Plus, donning a leather jacket or vest is the perfect way to wear your sun dresses and bright-colored tops well into the Fall.
Back to the Boutique 9 booties from Nine West, if you purchase a pair of shoes from Nine West right now you get 50% OFF of the second pair of equal or lesser value!  Just click the ad below to shop!

P.S.  Here is a sneak peek of a future outfit post!  Also, follow me on Instagram @Jennifarrr for updates on the upcoming giveaway!