Hey friends, I can't believe Christmas is this weekend! If you're in need of some last minute gift ideas, Walmart has you covered with same-day delivery and in-store pick up! I got all of these gifts delivered right to my house including all of the wrapping supplies too! They have an amazing selection of gifts for the whole family. Check out everything below that I got for my family members along with a couple of goodies for myself. Anyone else guilty of buying for others and then deciding that you want the gift for yourself? I can't help it that Walmart has the prettiest gold and ivory cookware. Plus they're all super affordable and high quality too.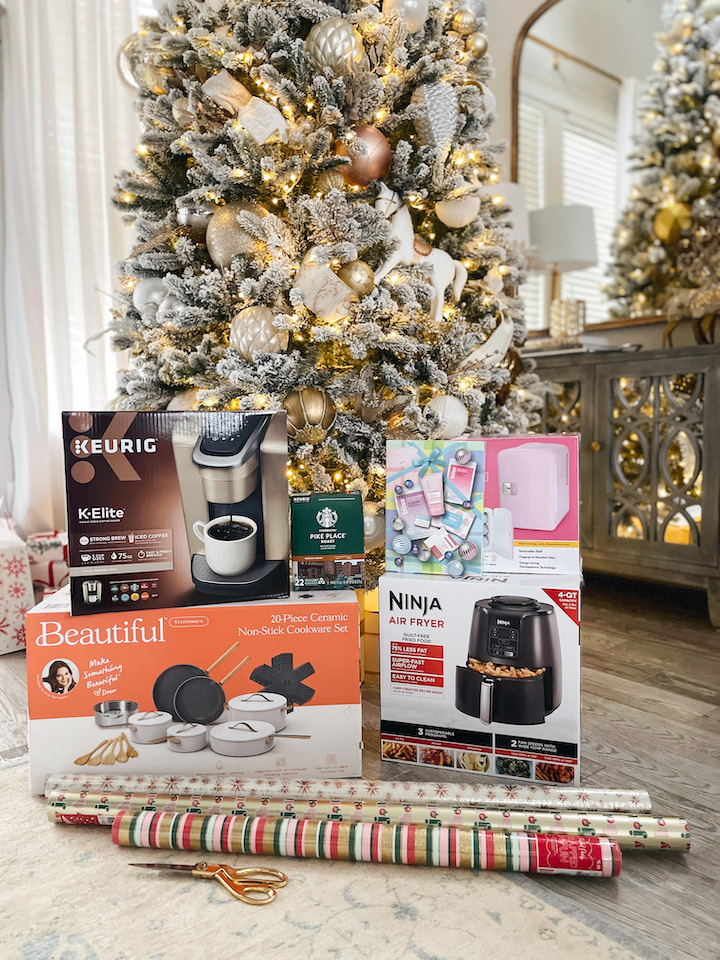 | Shop Last Minute Gift Ideas at Walmart |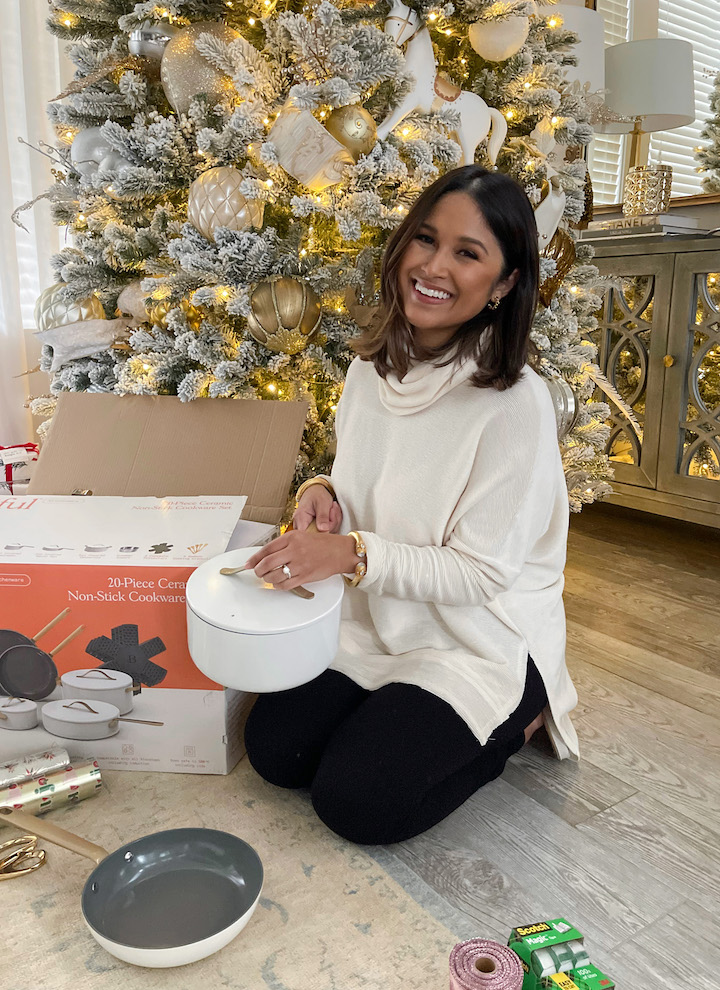 I already own the Drew Barrymore x Walmart toaster, air fryer and crockpot so I figured why not get the pots and pans too!? Just kidding I'll be gifting this 20 piece non-stick cookware set to one of my family members! Not saying who though because it's obviously a surprise.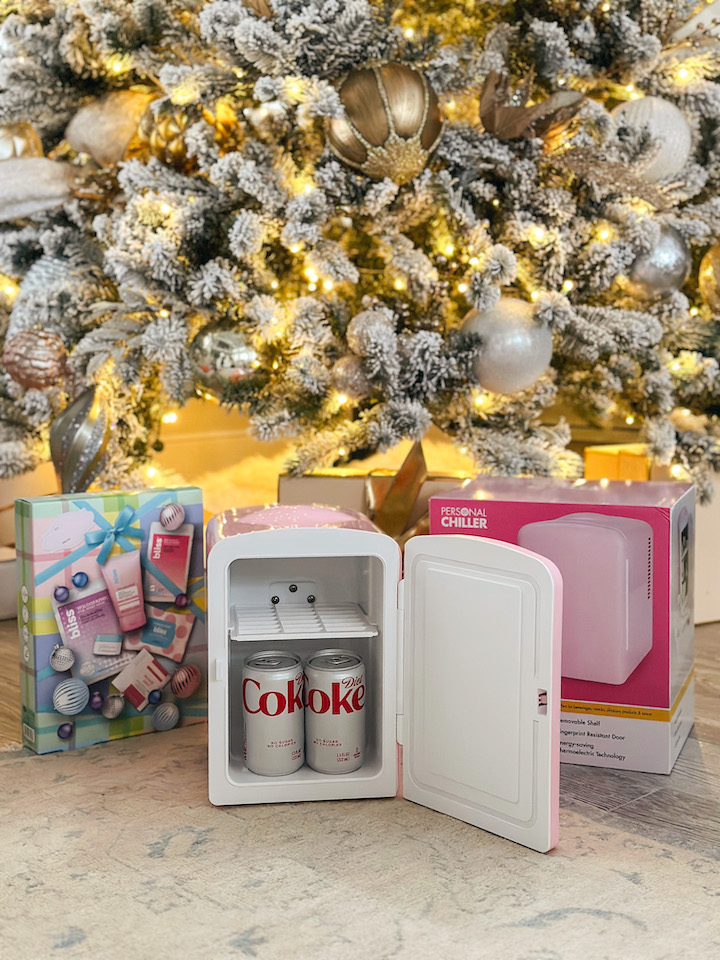 How cute & convenient is this mini fridge? Perfect for mini drink cans and even for storing your skincare products too. It's on sale for $25 so it makes a great White Elephant gift, but I actually decided to keep this for myself.
| Shop Last Minute Gift Ideas at Walmart |

Ninja 4 Quart Air Fryer | K-cup Coffee Pods | Keurig K-Elite | Bliss Skincare | Mini Fridge | Beautiful 20pc Ceramic Non-Stick Cookware Set, White Icing, by Drew Barrymore |
See more gift ideas here–> Cozy Loungewear Under $35 & here–> Affordable Gift Ideas at Walmart
This post is in partnership with Walmart, a brand I love. All opinions and selections here are my own. Thank you for supporting the businesses who make this blog possible.