I just arrived in Laguna Beach so I figured there is no better time to share my beach trip essentials than now! As you know from my recent post, The Base of My Daily Beauty Routine I never leave home without lip balm especially when I'm headed somewhere extra cold or in this case extra sunny. I love using Vaseline Lip Therapy because obviously it works great, but also because I love all of the different scents! I especially love the Aloe and the Cocoa Butter for the beach, which are both available at Target. The only problem is I can never find my lip balm floating around the bottom of my handbag when I need it. Fortunately, Gigi New York and Vaseline worked together to create the perfect solution...leather holders with a key chain! Not only are they functional and convenient, but they also come in fun, bright colors. Plus you can have them personalized with your initials so you never have to search for your lip balm in your handbag endless pit of crap again!
Scroll down to the bottom of the post to see the rest of my beach trip essentials.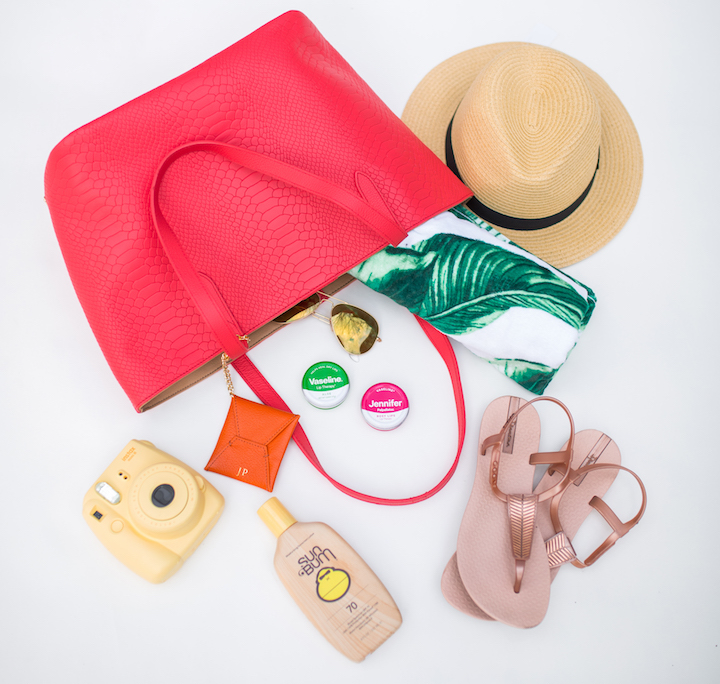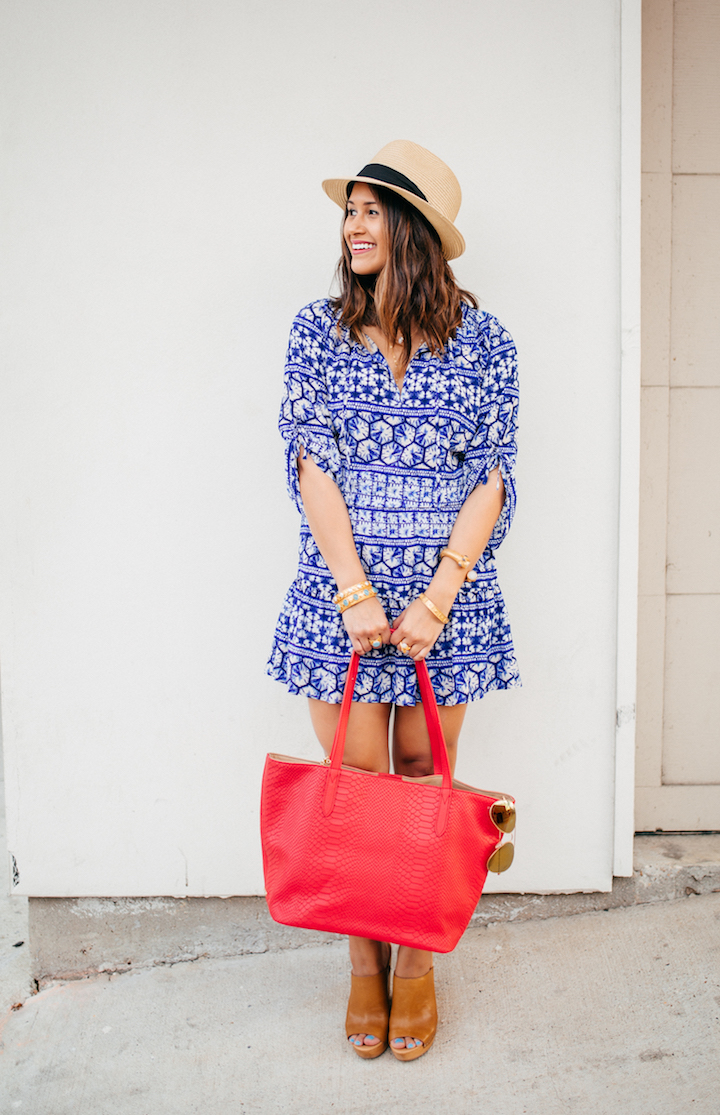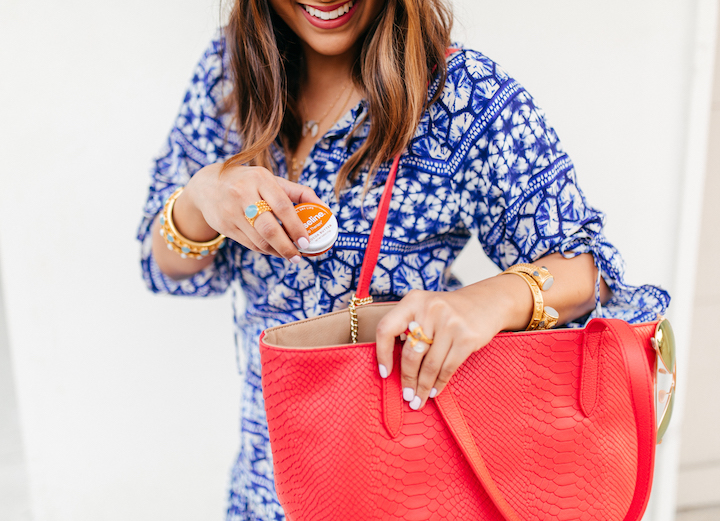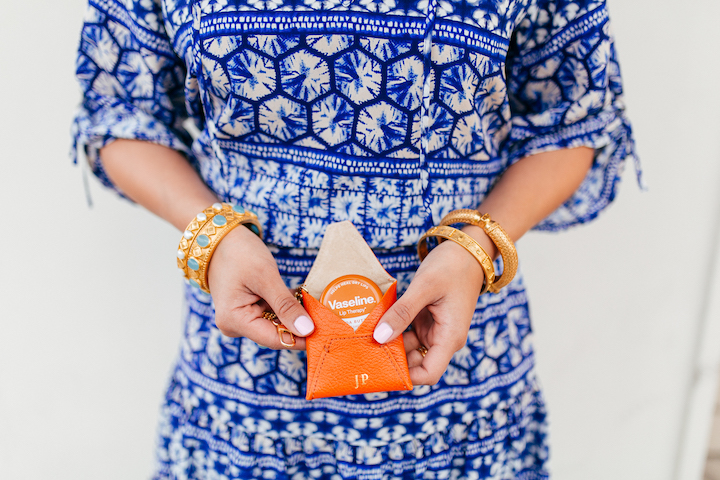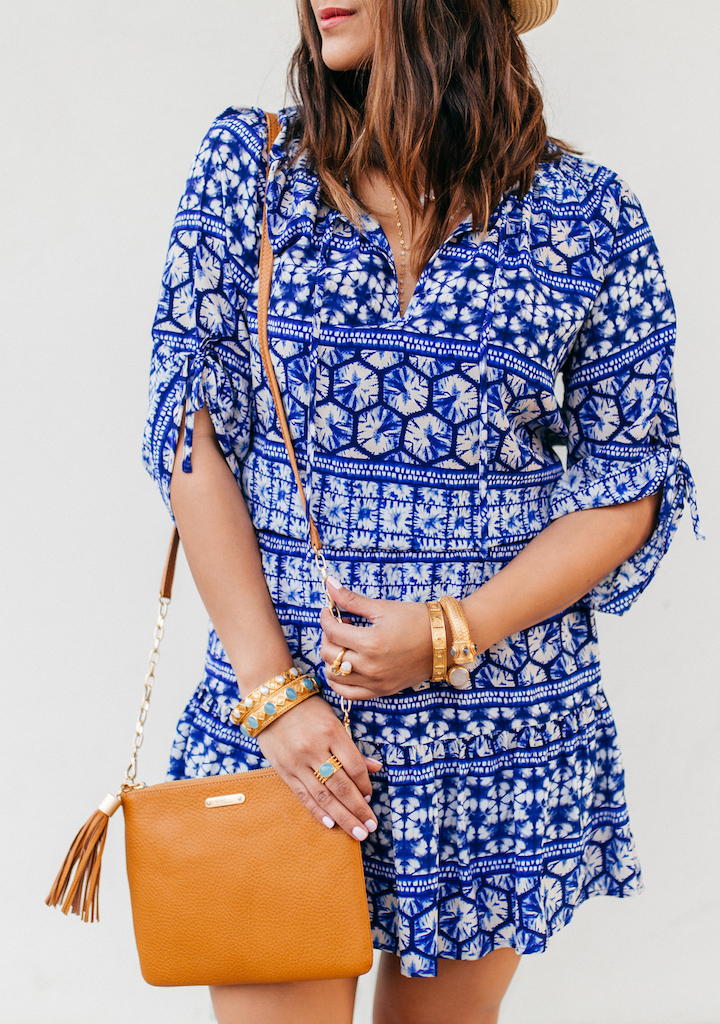 Photos by: Lainey Reed Photography
| Shop This Look |

Outfit: Stefee Dress c/o Yumi Kim | Dolce Vita Wedges | Straw Fedora | Leather Holder Lip Tin Case,  Teddie Tote & Chelsea Crossbody c/o Gigi New York | Polaroid Camera |
Vaseline Lip Tins available at Target.com
Vaseline x Gigi New York PROMOTION: (February 19 – March 19)
Option 1 – Buy $100 or more on the Gigi NY site and you receive (1) FREE customized lip tin and (2) FREE customized pouch
Option 2 – Buy a leather lip tin holder from Gigi and you receive (1) Free lip tin and (2) customized lip tin
All jewelry available at Julie Vos
| Shop My Jewelry |

Beach Essentials:
Straw Fedora
Colorful Beach Towel
Beach Tote
Vaseline Lip Therapy
Flip Flops
A fun polaroid camera
Plenty of SPF
Sunglasses
Stacks of jewelry for layering
A one piece, a couple of two pieces to mix and match & a variety of coverups
Thank you to Vaseline & Gigi New York for bringing you this post. All opinions are my own.