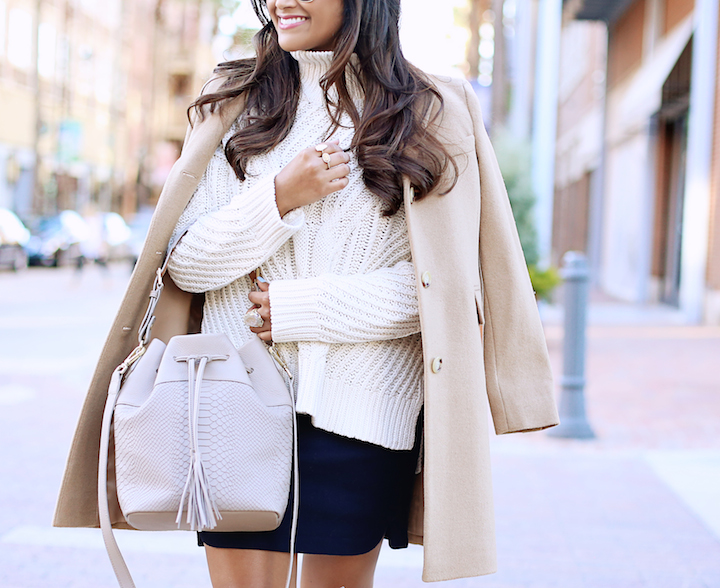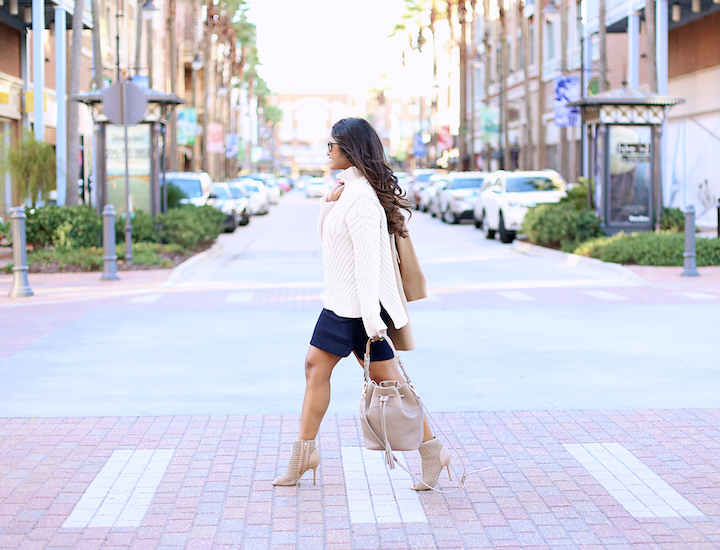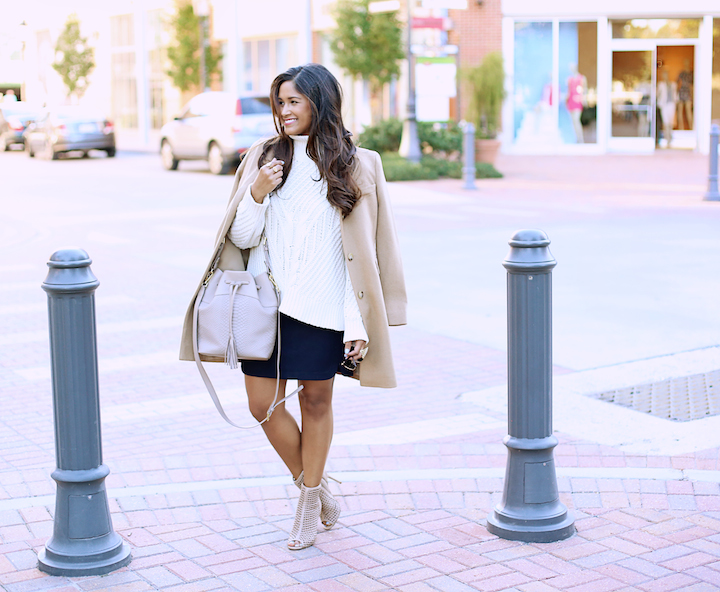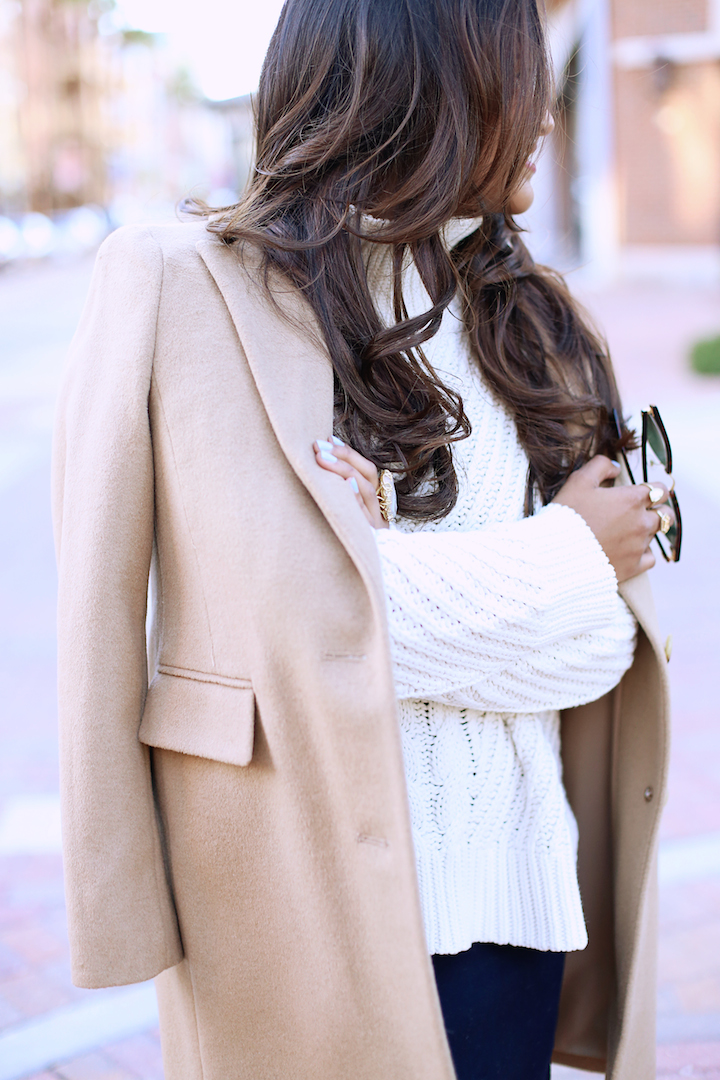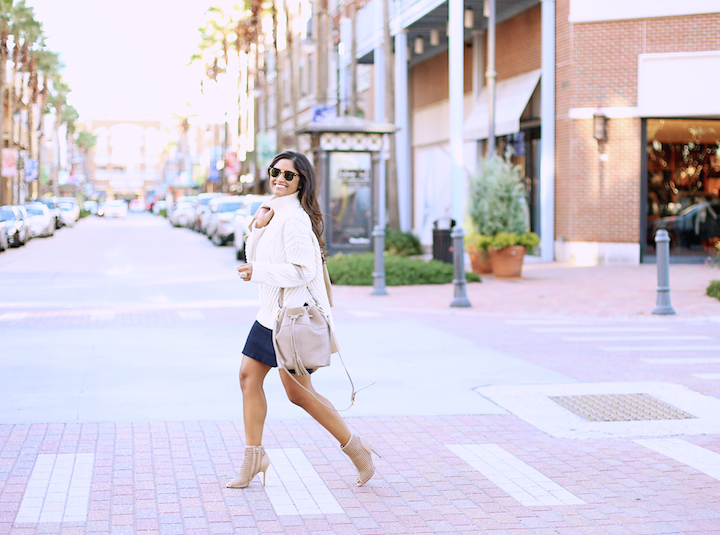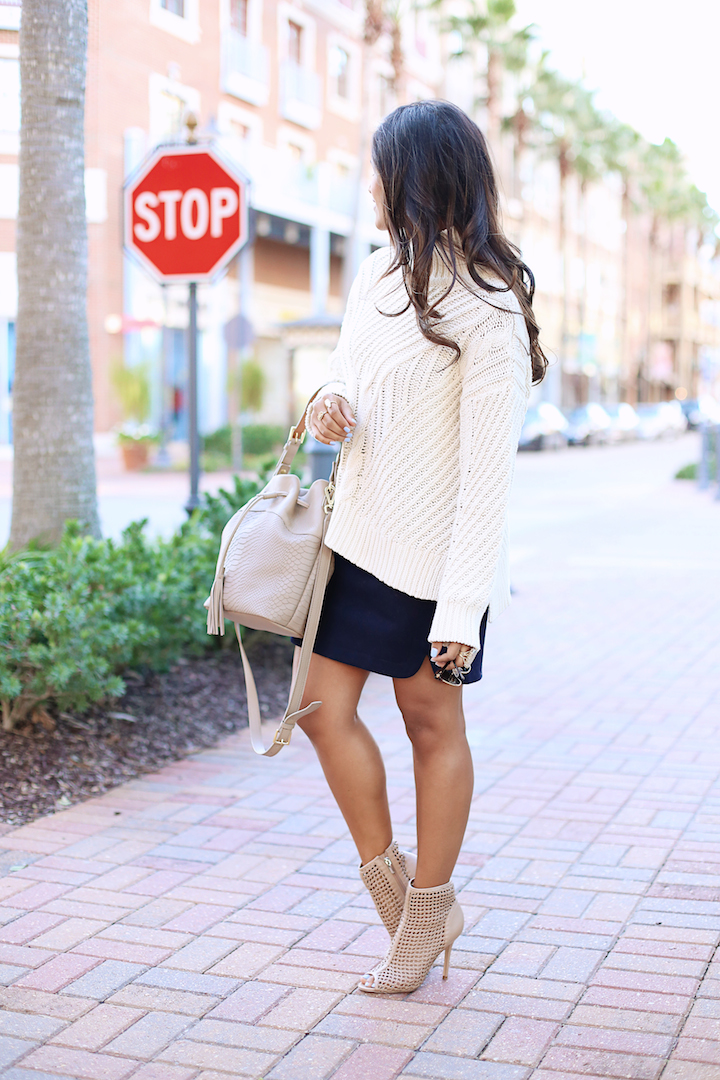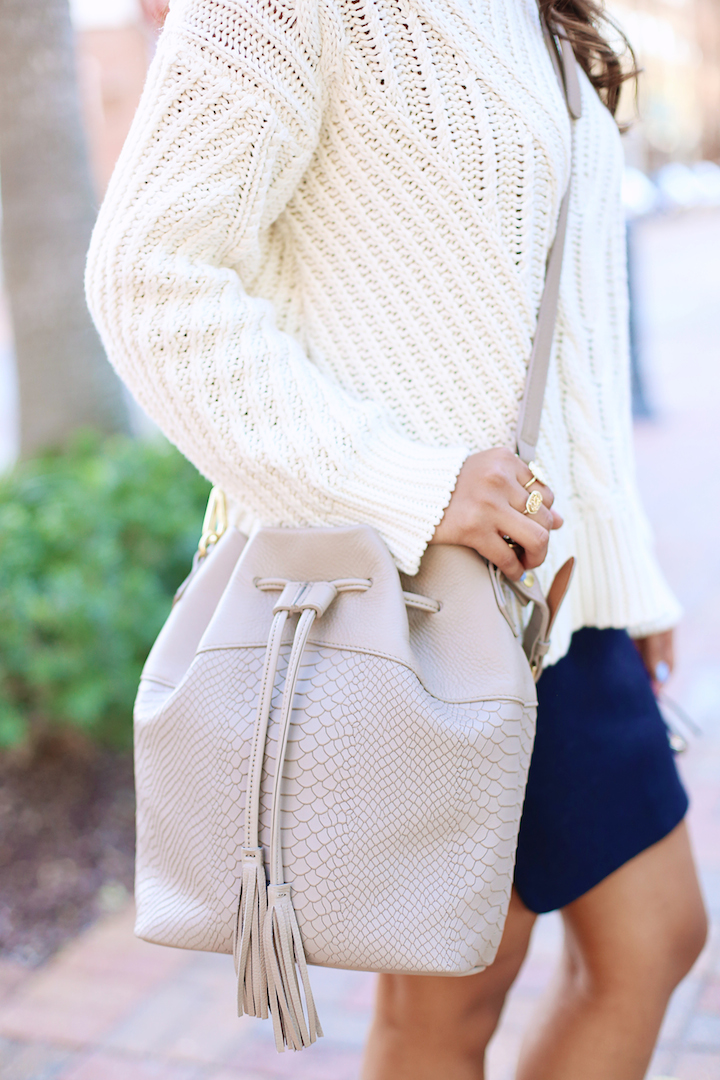 Photos by: Kaela Rodehorst Photography
| Shop This Look |

Outfit: J Crew Shirttail Mini <–SALE Alert! Get an extra 31% OFF w/ code: CANDYPLS | Cable Knit Sweater c/o 525 America | Camel Coat | Jenn Bucket Bag designed by Haute Off The Rack via Gigi New York
Jewelry: Rings c/o Kendra Scott
Hair by Courtney Johnson at Rigsby Frederick Salon in Baton Rouge, LA
Good Afternoon readers and Happy Halloween! I just got to New York for the weekend to celebrate the launch of the Jenn bucket bag. In case you missed my first post about the handbag I designed with GiGi New York, you can view it here–> The Debut of The Jenn Bucket Bag. Also, make sure to check out my features interview on their site at giginewyork.com.
I still can't believe I actually have my own handbag collaboration with such a remarkable fine leather and handbag company! Designing my own bag with Gigi New York was just a mere fantasy of mine until I got to tour the Graphic Image factory in New York this past year with the owner, Tom Glazer. It was during that tour that things quickly started to fall into place. Tom's passion and enthusiasm for the company inspired me to get creative while we were in the place where all of the magic happens, the design room! We (A Pinch of Lovely, Kaela Rodehorst Photography & myself) got the opportunity to view all of the bright-colored new leathers for spring and summer 2015 as well as potential new handbag styles. My excitement got me a little carried away and I started describing my dream Gigi handbag design.  Much to my surprise, Tom immediately went for it and said, "Hey, let's do it! We can do a handbag collaboration." I just about died when I heard those words come out of his mouth, but that didn't even compare to when I first laid eyes on the sample of what was going to be my very own handbag that would soon be available for everyone to buy. Gigi New York's amazing team made the collaboration process a cinch for me. All I had to do was tell them exactly how I envisioned the bag and they got everything down right to the very last detail. I of course got to test everything out and make any necessary changes before it went into production.  I am so grateful to Gigi New York for this incredible experience.  It has been the opportunity of a lifetime and something I'll never forget.
Follow along with @GigiNewYork on Instagram today! I'm taking over their account and sharing photos of my "Jenn Bucket Bag" travels in NYC to celebrate the launch of my handbag!