Hi everyone, I hope you all had a wonderful Thanksgiving holiday and ate plenty of stuffing and turkey followed by Black Friday and Cyber Monday shopping. Speaking of shopping, the holiday season is officially here, which means we're all about to run around like chickens with their heads cut off trying to prepare for holiday parties, Christmas day and of course gifts under the tree. I don't know about you, but I like to be pretty comfortable when I'm running errands all day. Unfortunately, we can't wear our pajamas while shopping in public so I like to wear the next best thing: jeans and sneakers! With that being said, today I've partnered up with Hush Puppies to show you how to wear sneakers during the holidays. However, you don't have to stop at the holidays, you can wear these Ekko Gwen sneakers year round! They're super comfortable and the taupe color is very flattering to the legs. I styled them with jeans in the photos below, but they also look great with leggings, faux leather pants and of course shorts, but unless you live in the south like me, you probably won't be wearing them with shorts during the fall and winter. My casual style is a mix of cardigans, utility jackets, jeans, leggings and cozy sweaters paired with sneakers or booties. What's your casual?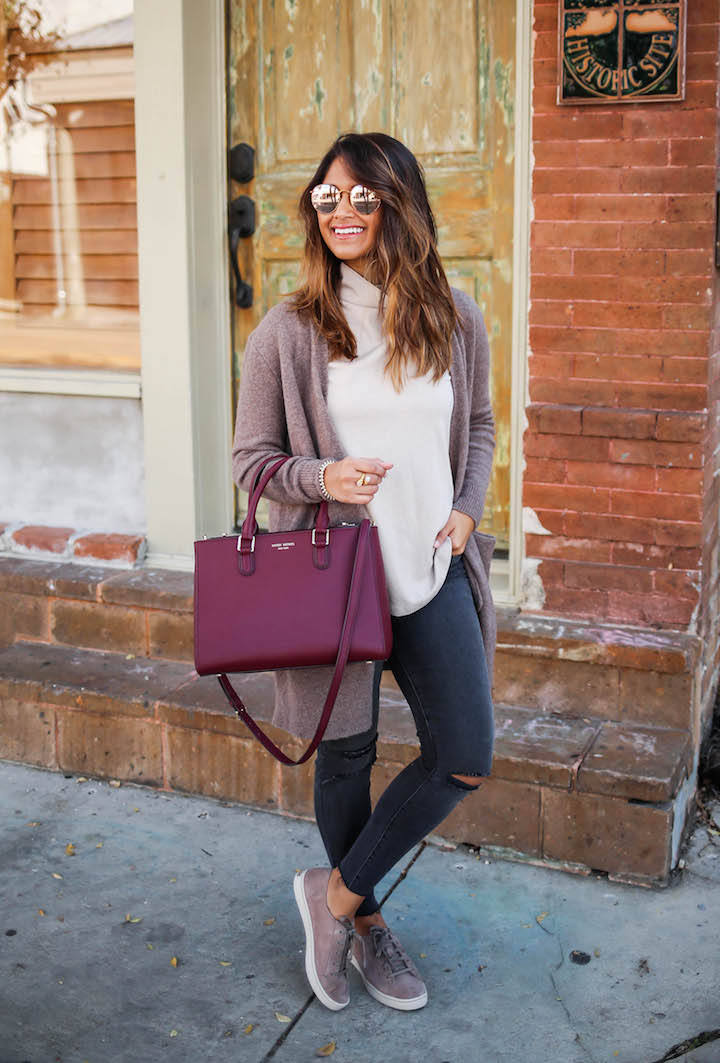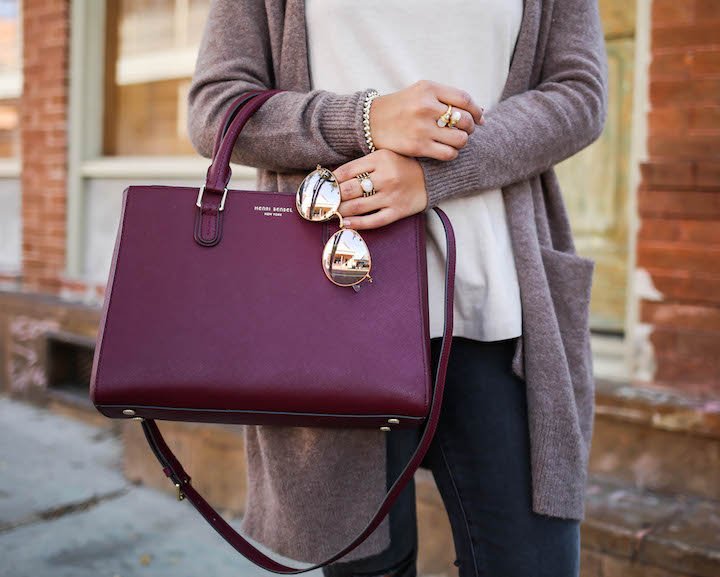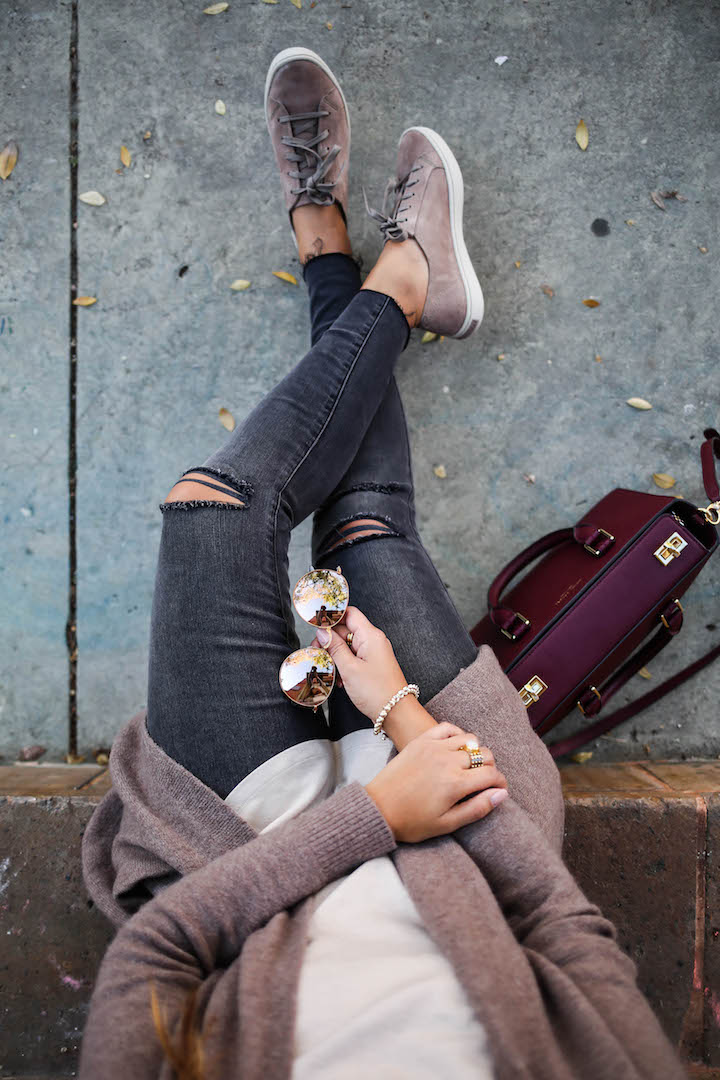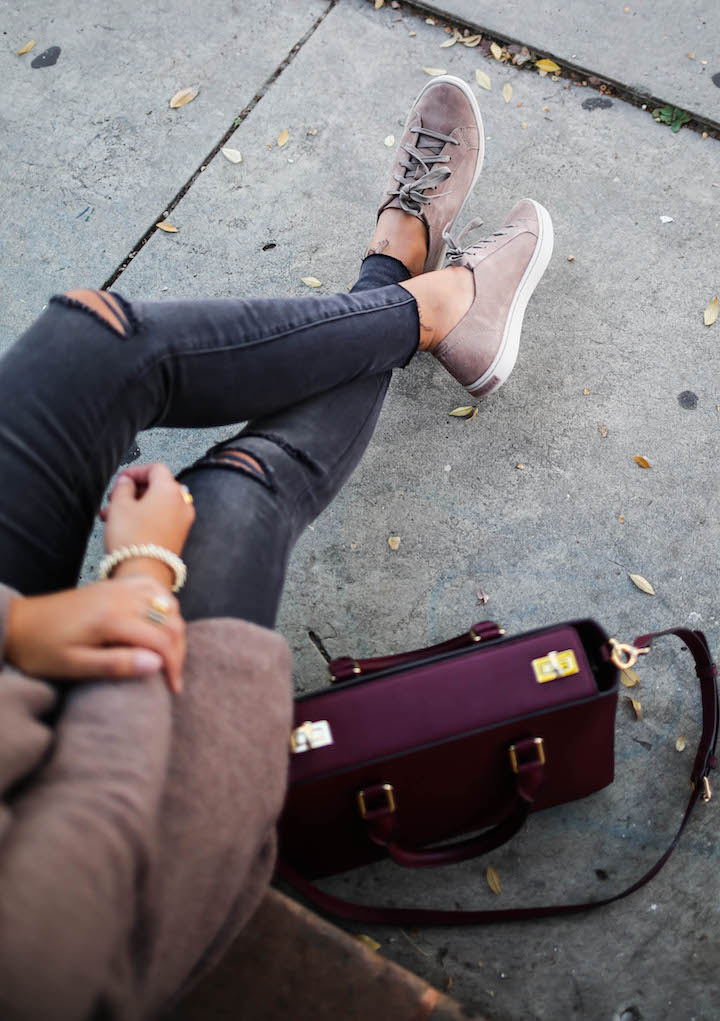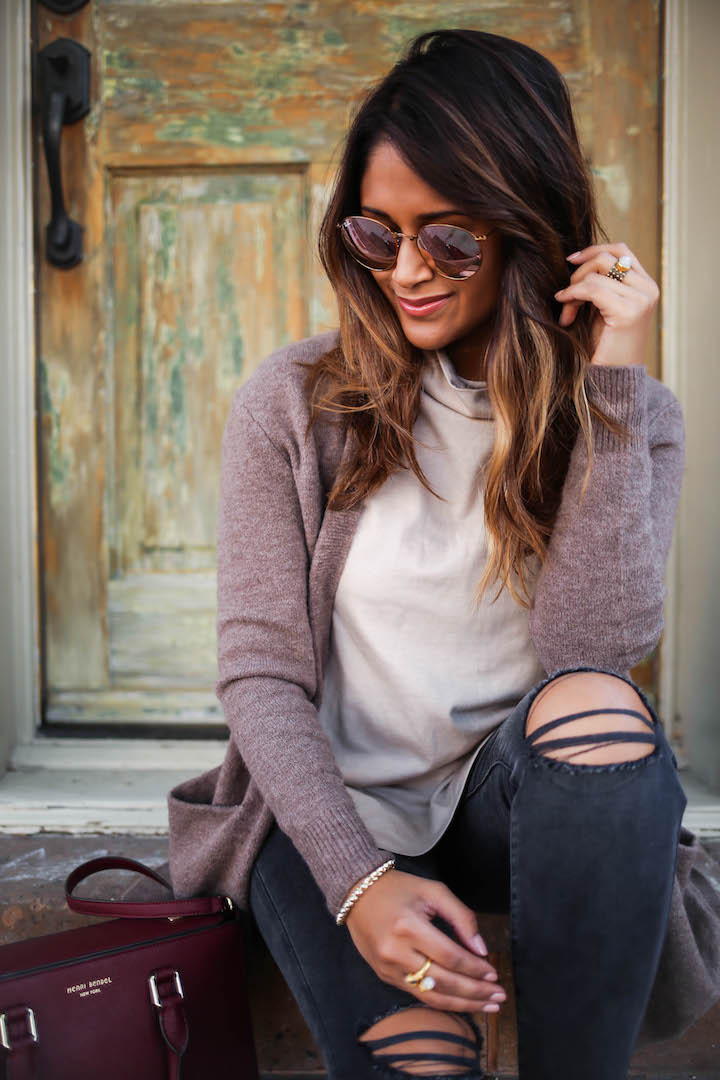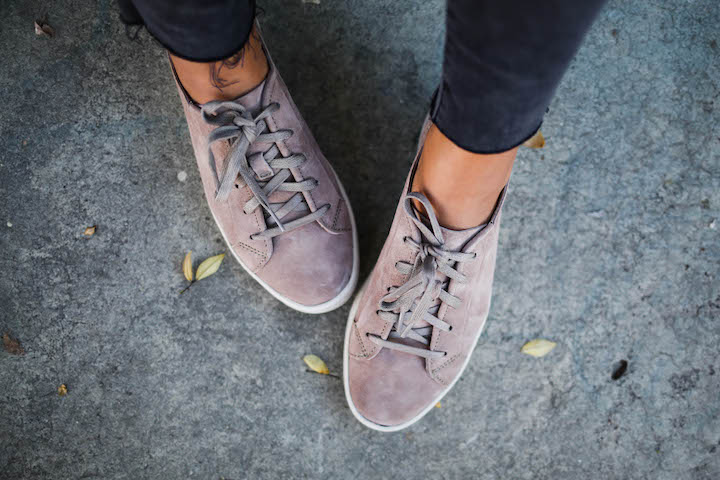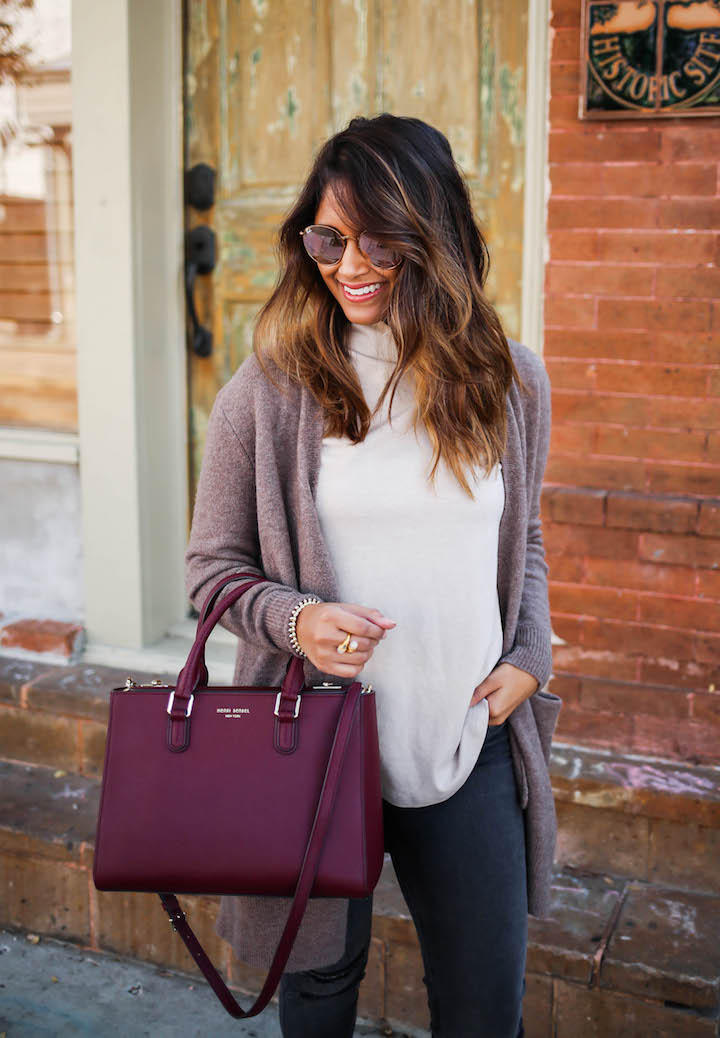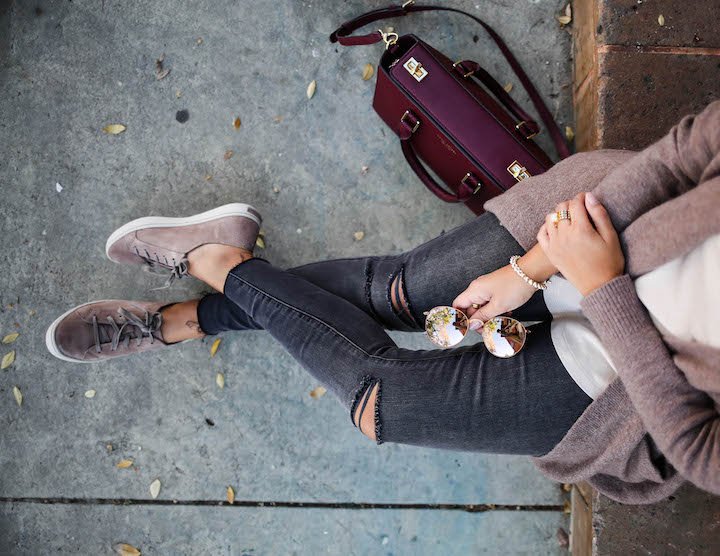 Photos by: Michelle Preau
| Shop This Look |

Outfit: Grey Ripped Jeans (similar & more affordable here) | West 57th Small Turnlock Satchel c/o Henri Bendel | Mock Neck Top | Taupe Cardigan (similar here) | Suede Taupe Sneakers c/o Hush Puppies
| Shop Jewelry & Accessories |

| Shop Cardigans |

Hush Puppies footwear has been around since 1958, and has been leading the casual and comfortable revolution ever since and trust me, they definitely live up to their comfy expectations. I also love how they have a mix of styles that won't make you sacrifice comfort for style. Most of their shoes can be dressed up or down. I also own these booties in the smoke suede.
This post is in partnership with Hush Puppies, a brand I love. All opinions and selections here are my own. Thank you for supporting the affiliate posts who make this blog possible.