Hi everyone! I am so excited to announce that the moment you've all been waiting for is finally here! The LIKEtoKNOW.it app officially launched yesterday, which means you no longer have to wait on emails to shop my outfits! Now you can get all my outfit details with a simple screenshot!  All you have to do is download the LIKEtoKNOW.it app in the app store! If you follow me on instagram, then you're probably already signed up LIKEtoKNOW.it so you can easily shop my outfits by having the product links directly sent to your email once you "like" the Instagram photo. However, with the new LIKEtoKNOW.it app, shopping my outfits doesn't stop at Instagram and there are no waiting on emails! You can now shop anything I post on Instagram, Snapchat, Instagram Stories, Pinterest all simply by screenshotting the picture! Want to see how it works? Just check out the easy step by step process in graphic below!
As you can see, it's super easy and makes it much more convenient for you to my daily outfits. As I mentioned, if you download the app, you no longer have to wait for e-mails to to shop. However, that option will still be available if you prefer to still 'like' my photos on instagram and get the email! I think most of you will enjoy the screenshot option since it's faster! Have you tried it out yet? I'd love to know your thoughts! Also, please feel free to comment with any further question that you may have. I am more than happy to answer!
Lastly, I couldn't end this blog post without an outfit so check out how I styled this beautiful lace crochet blouse below! It's all about statement tops this season! Scroll all the way to the bottom of this post to shop more even more statement tops that I love!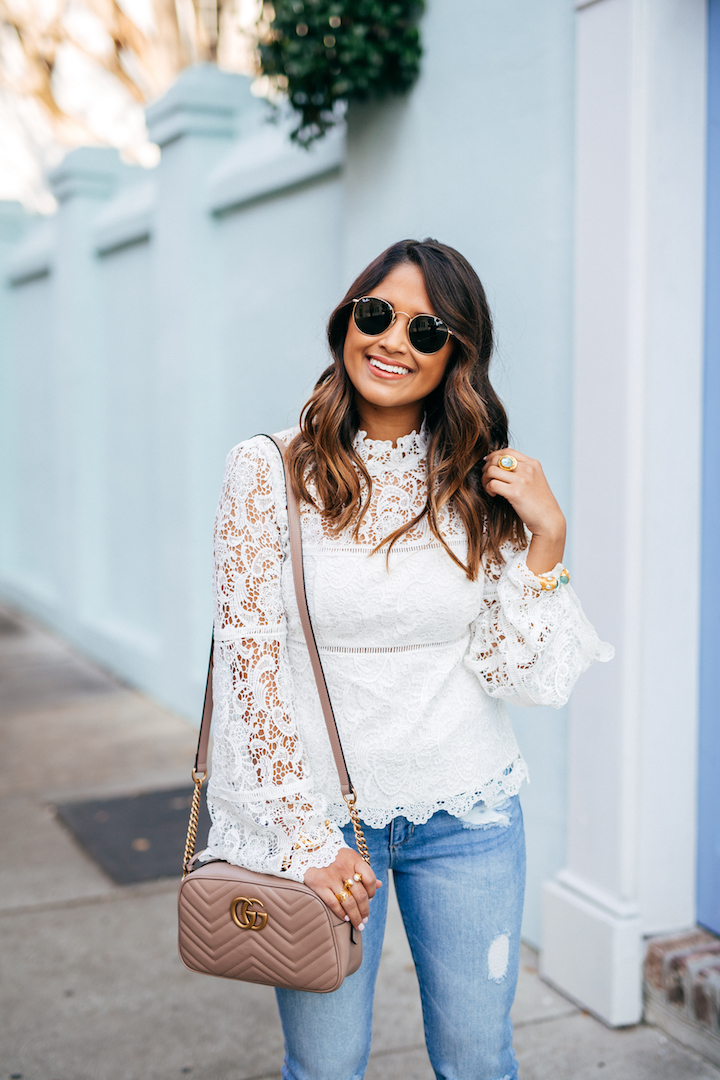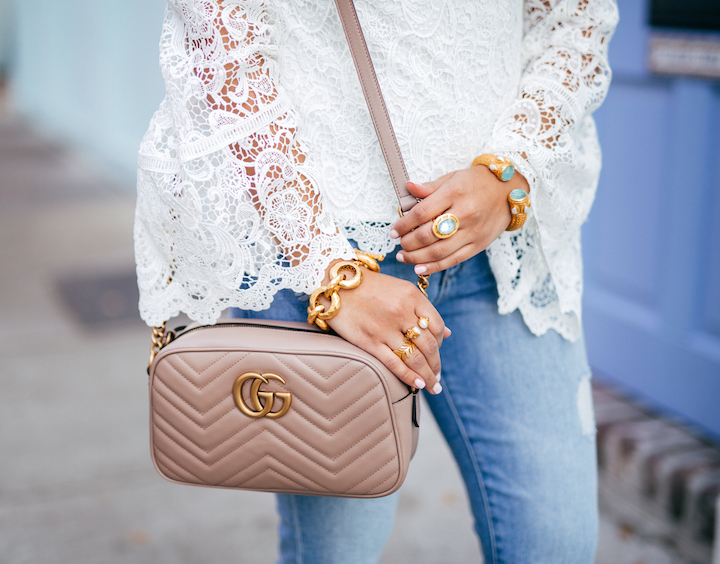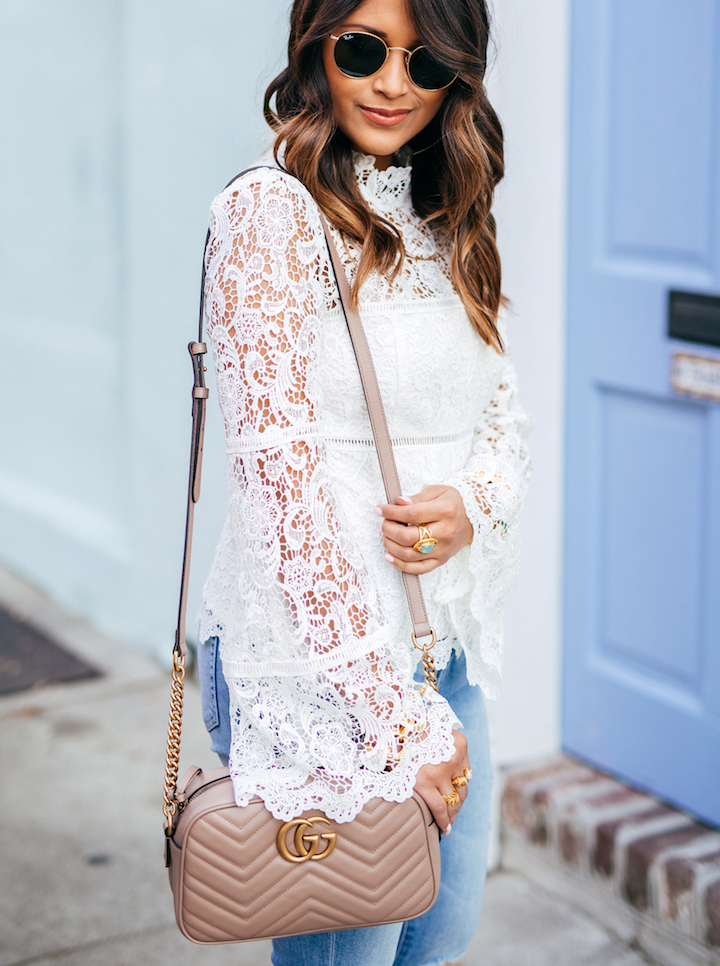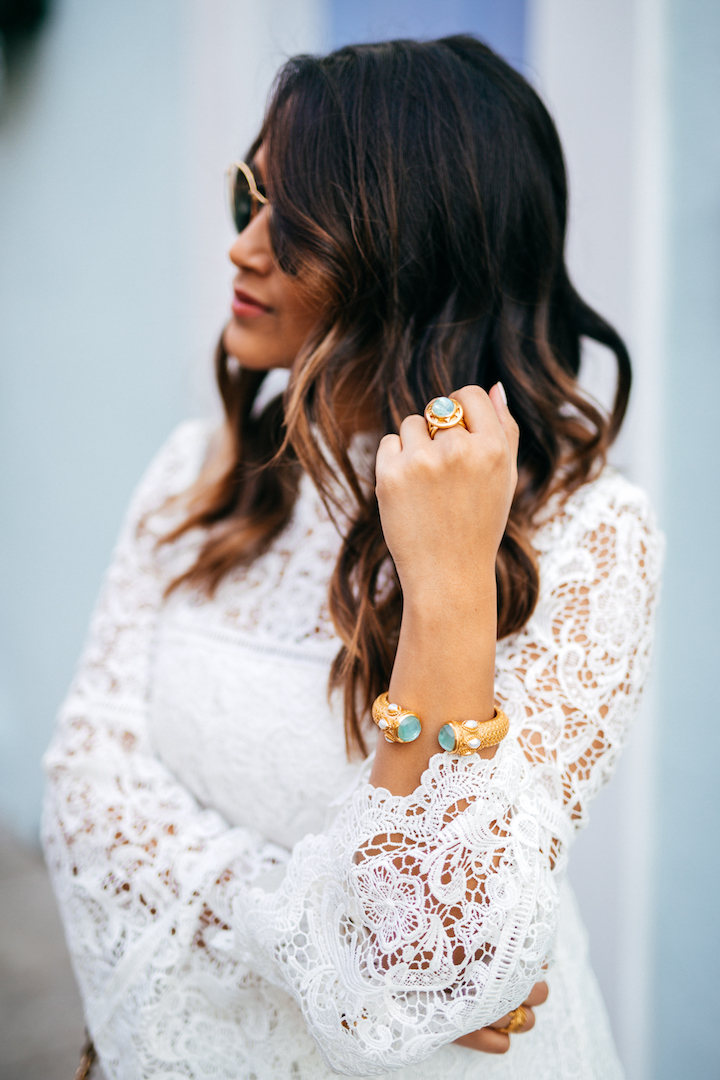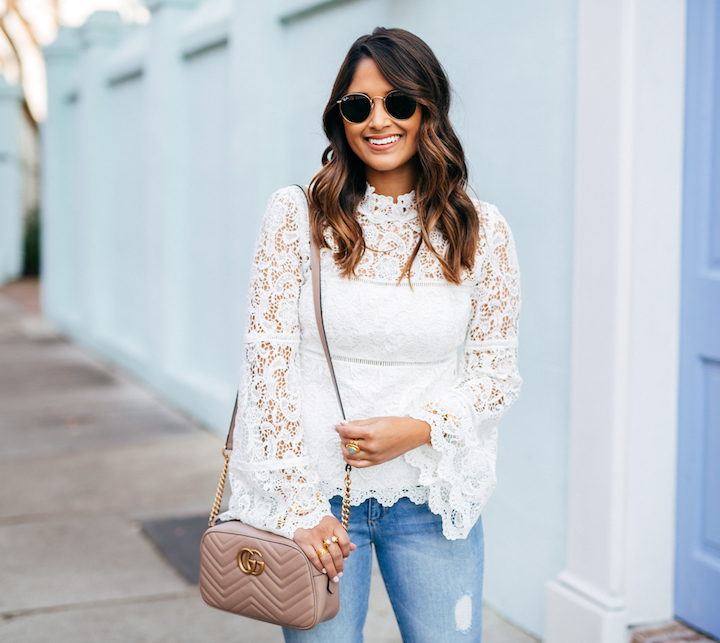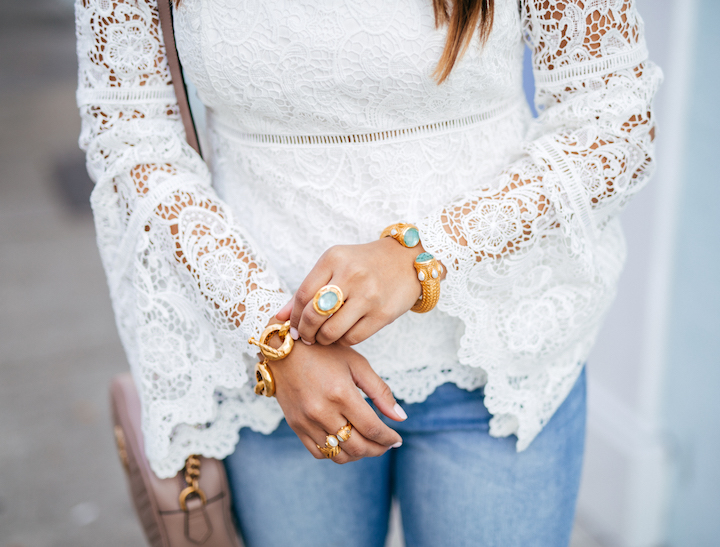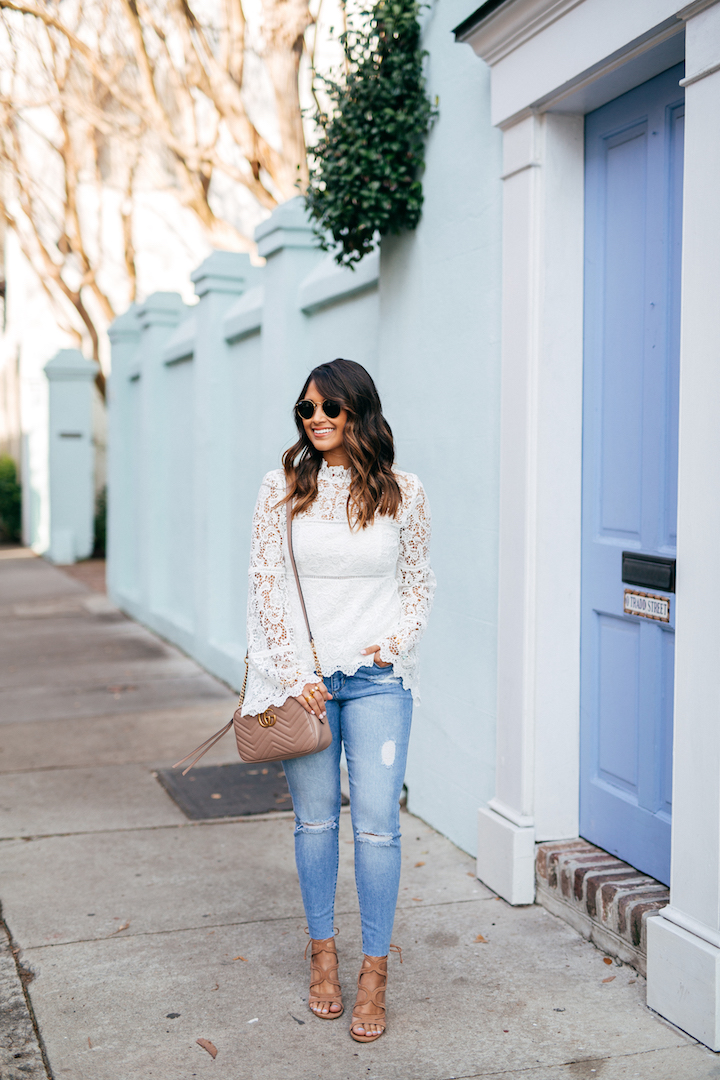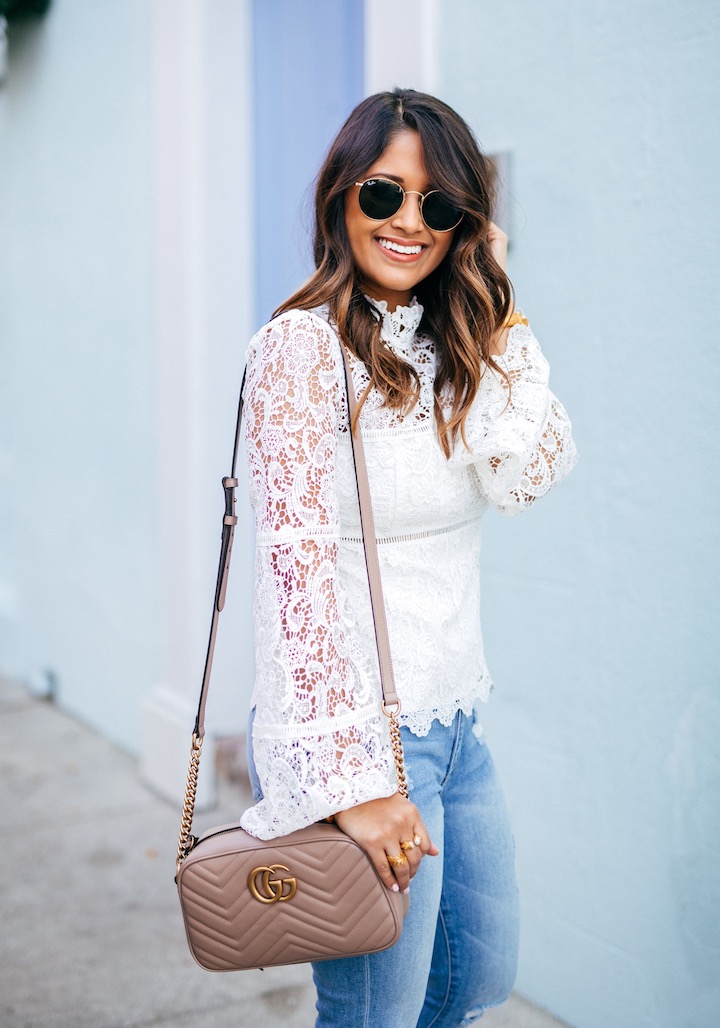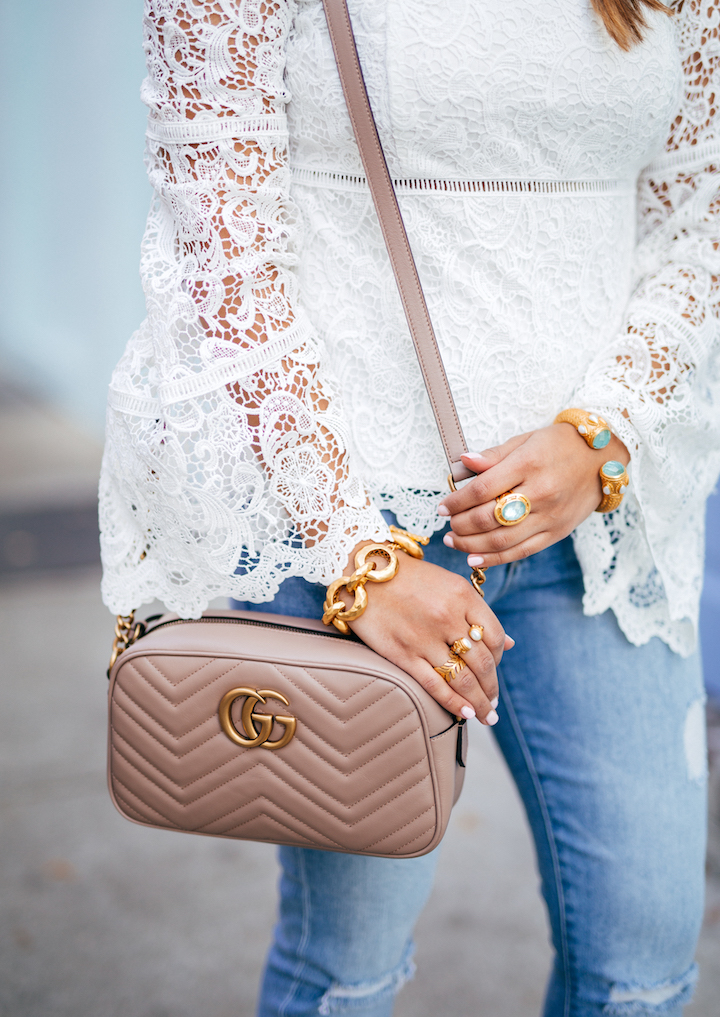 | Shop This Look |

Outfit: White Lace Crochet Top (similar here) | Distressed Jeans | GG Marmont Matelassé Shoulder Bag (mini version here) | Ray-Ban Round Sunglasses | Steve Madden Ava Sandals (also available here)

All Jewelry c/o Julie Vos
| Shop More White Statement Tops |