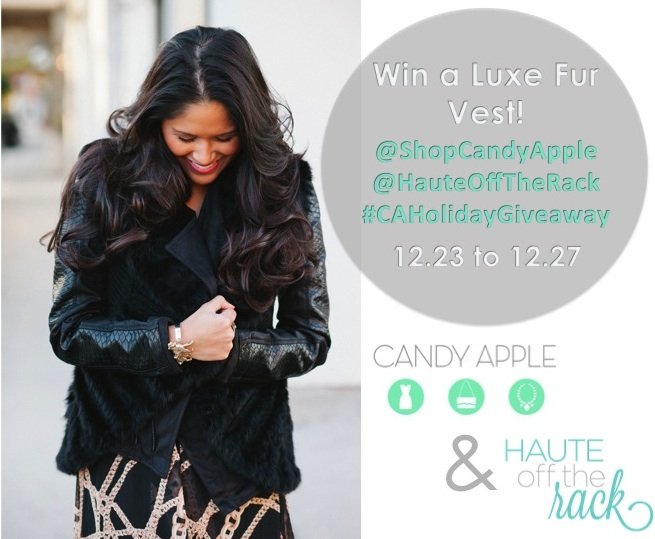 Enter to WIN a luxe fur vest from Candy Apple Boutique!
*** Share this blog post on EITHER: Facebook, Twitter, Instagram or Pinterest and hashtag #CAHOLIDAYGIVEAWAY
Don't forget to to leave a comment with your NAME and EMAIL on this post so that we can contact you if you are to win!
Use the Rafflecopter App below to make sure that you follow all of the steps!***
P.S. You can also earn extra entries by liking Candy Apple Boutique on Facebook and following@HauteOffTheRack on Pinterest!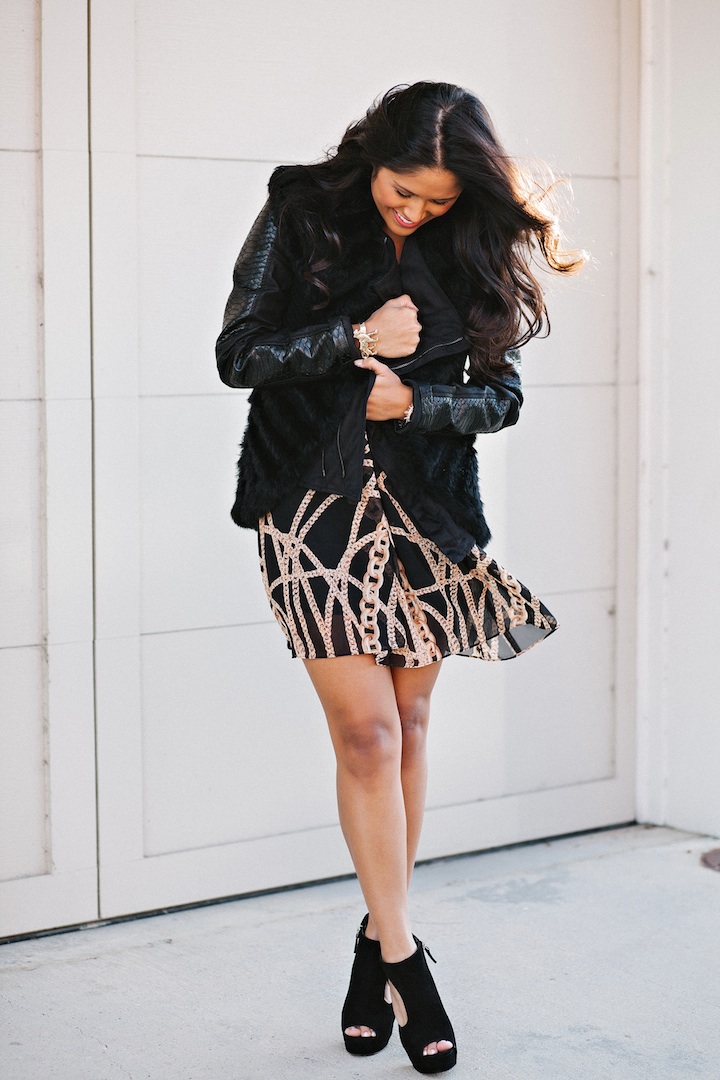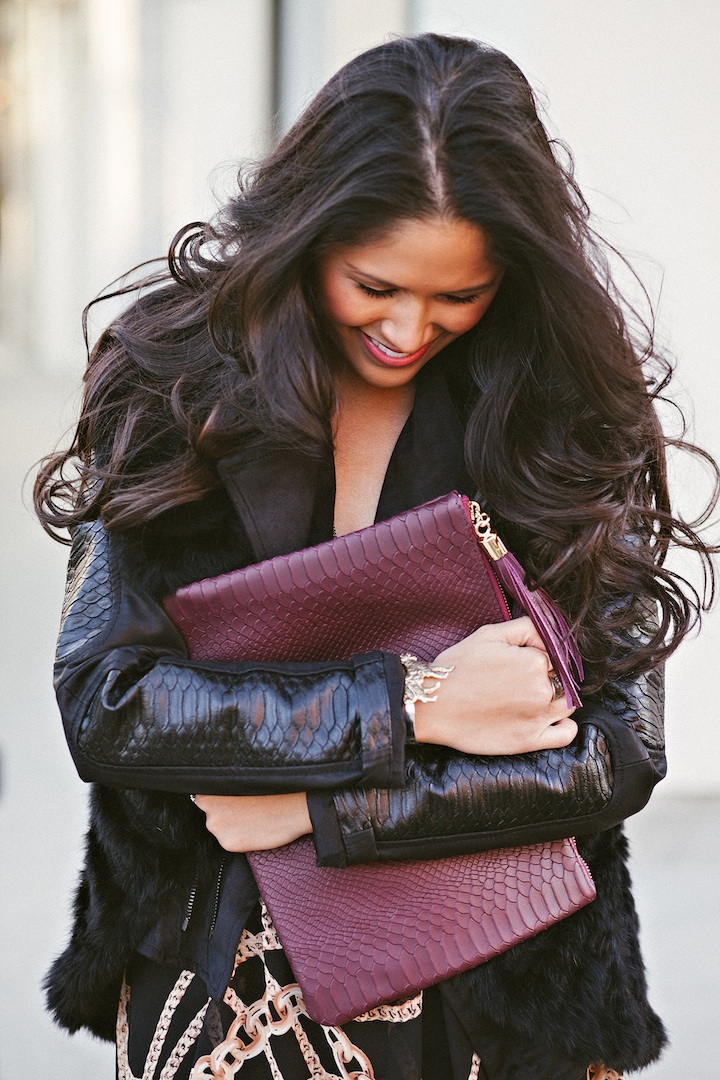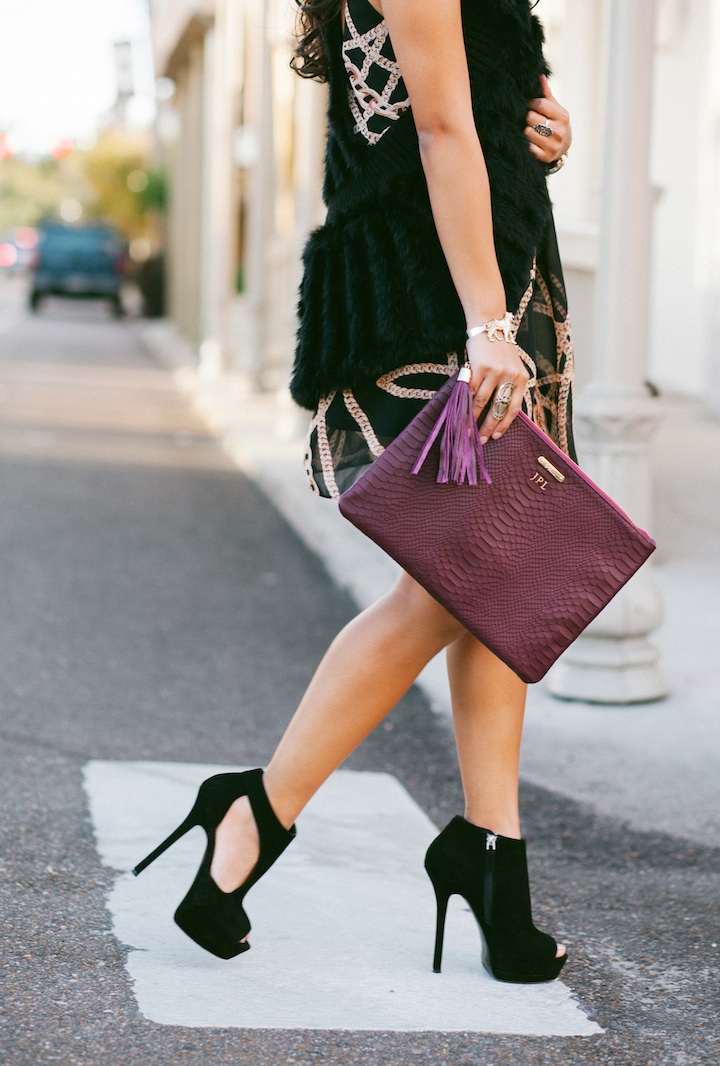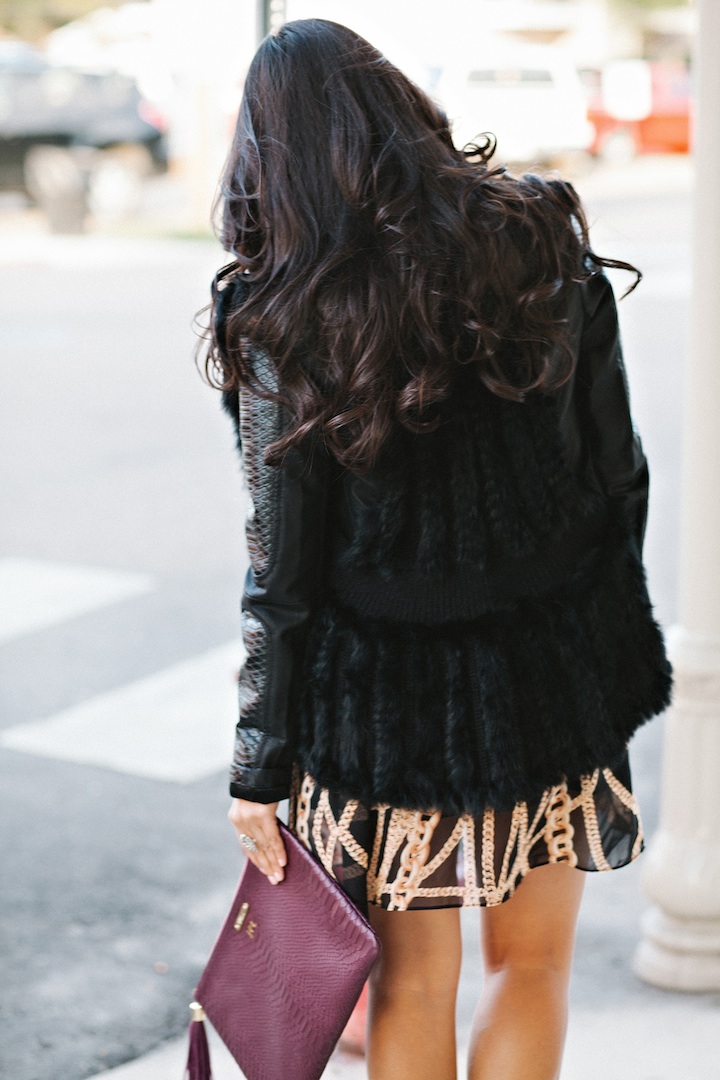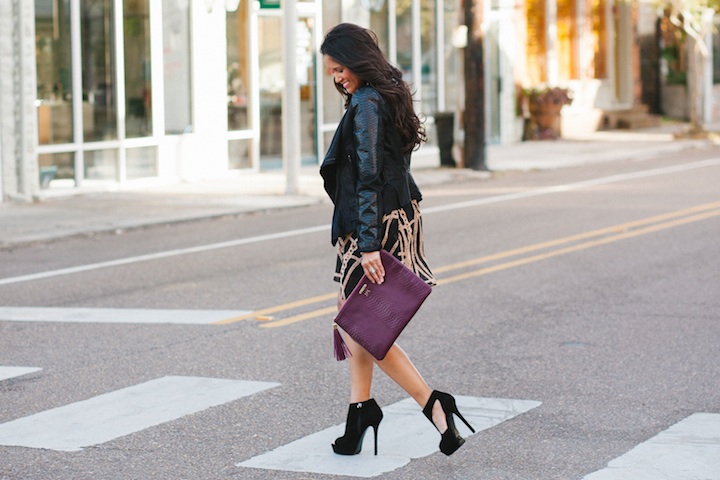 Photos by: Caitlin B Photography
Outfit: Textured Jacket c/o Candy Apple Boutique | Black & Gold Chains Dress c/o Show Me Your Mumu | Texxy Heels c/o Nine West | Uber Clutch c/o Gigi New York |
Jewelry: Carousel Tiger Cuff & Petite Medusa Ring c/o Reagan Charleston Design
Good Morning readers and congratulations to Anna Miller on winning the Dee Keller Gold Saxon Giveaway! If you haven't won a holiday giveaway yet, there is still one more chance! As promised here is the final Haute Off The Rack Holiday Giveaway featuring the last black fur vest from Candy Apple! I styled mine by layering it over a textured faux leather jacket and printed dress for an extra stylish and cozy holiday look. How do you wear your fur vests?
P.S. Candy Apple has a gorgeous selection of furs so in the case that you just can't wait until Friday to find out if you won, you can always visit their store at 701 Metairie Rd, Suite 1B105 or you can contact them at (504) 304-8840! They are happy to ship nation wide!