Happy Friday everyone, this holiday season has been extra special for obvious reasons and we have been soaking up every second of it. The upcoming arrival of Baby P in 2020 has completely changed our lives even our Christmas wish lists. We decided not to ask for anything for ourselves this year and only for the baby. So when our families asked us what we wanted for Christmas this year, we showed them some of these awesome baby products from Walmart. Walmart is the perfect place for them to shop for baby gifts because Walmart has so many incredible baby deals and not only do we have a location here in town, but they can also easily order items online. If we end up not using something once the baby arrives, we can easily exchange for a different item that we do need. Besides I know we'll be making plenty of Walmart runs for diapers soon enough.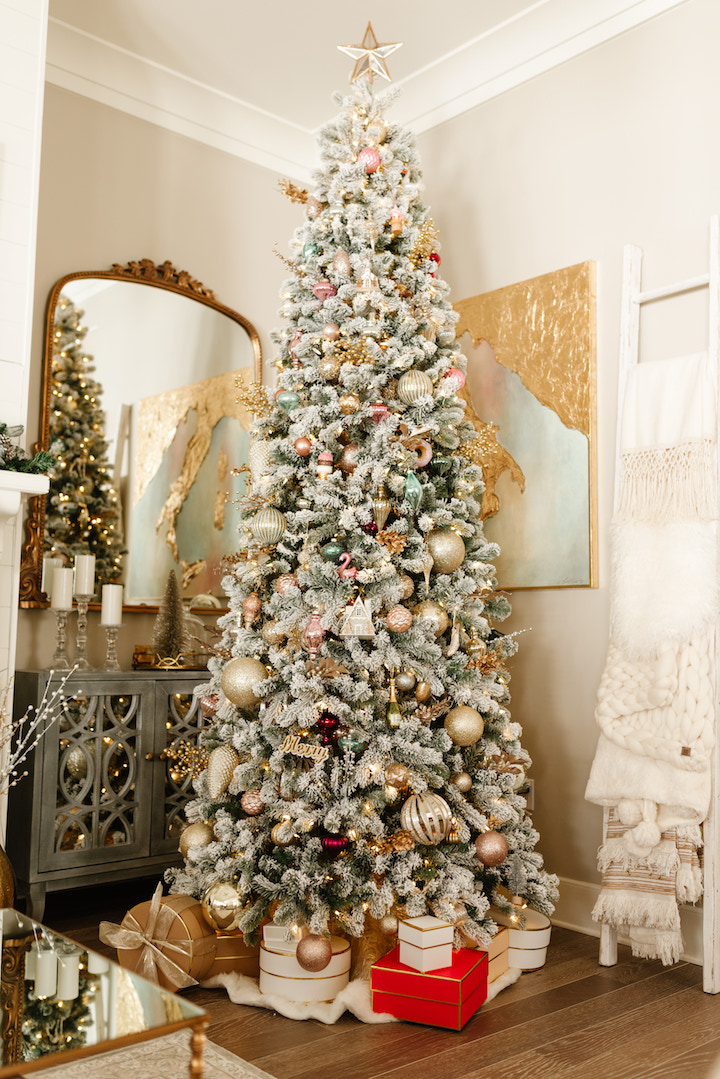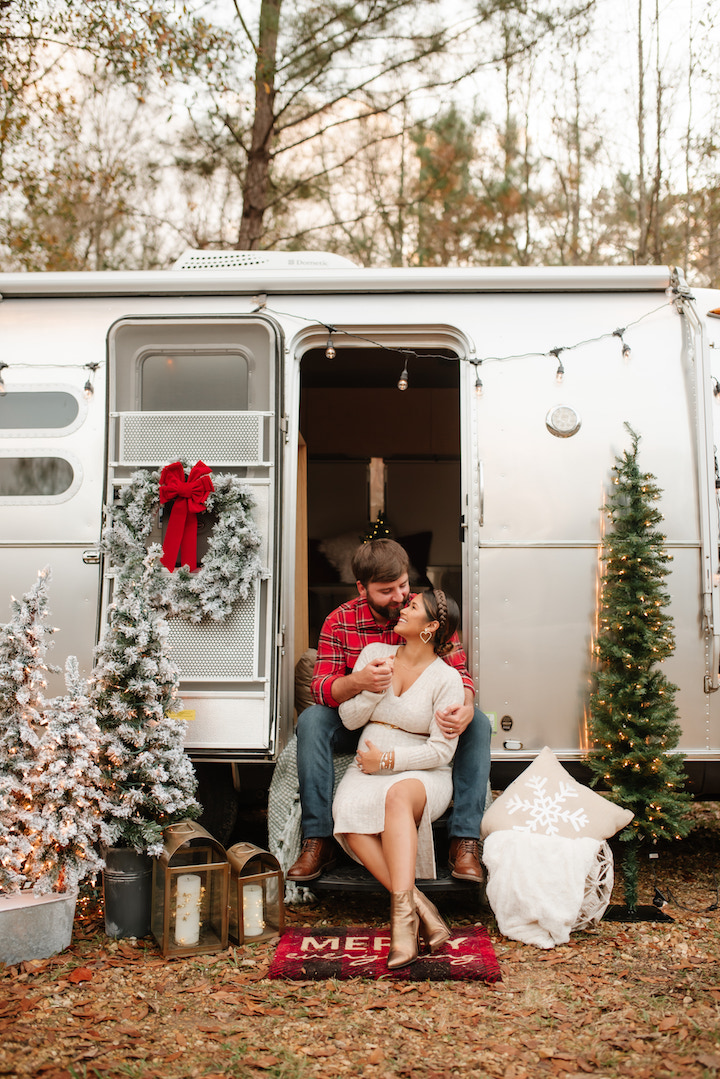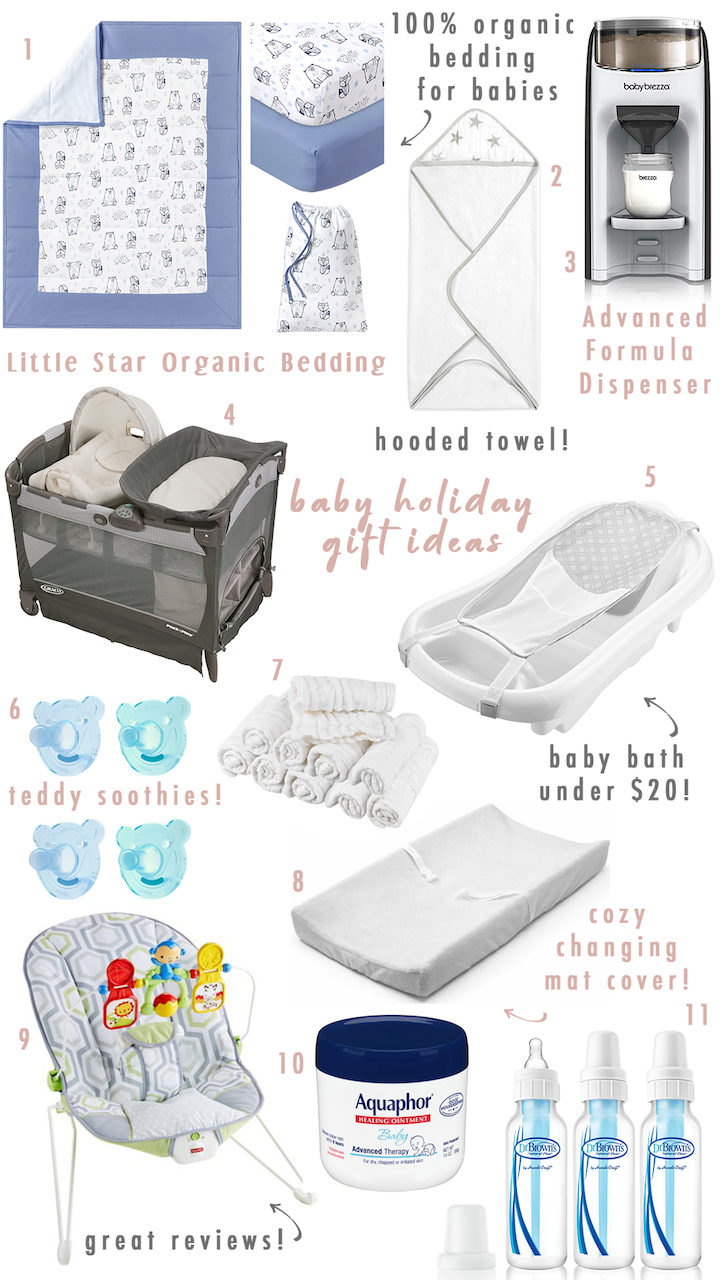 | Shop Holiday Baby Gift Ideas |

1. Cotton Crib Bedding Set | 2. Hooded Towel | 3. Baby Brezza | 4. Pack 'n Play | 5. Baby Bath (white) | 6. Avent Soothies | 7. Baby Washcloth | 8. Changing Pad Cover | 9. Fisher-Price Bouncer| 10. Aquaphor Baby | 11. Dr. Brown's Natural Flow
3.Baby Brezza| All of our friends who own the Baby Brezza say it's one of their favorite products because it makes bottle prepping a much easier process. Walmart also carries the Baby Brezza Electric Baby Bottle Sterilizer and Dryer Machine too.
4. Pack 'n Play | I know the Pack' n Play will definitely come in handy while traveling or overnight stays with family.
10. Aquaphor Baby | I use Aquaphor on a daily basis so you best believe I'll be using it on the baby too!
 11. Dr. Brown's Natural Flow | We heard the Dr. Brown's bottles help prevent babies from having gas issues from feeding time.
Walmart carries pretty much all of the baby essentials you need so I highly recommend shopping there for new moms and babies. I know we don't have personal baby gear and product and experience yet, but I did a ton of research on top items and polled my friends baby must-haves!
This post is in partnership with Walmart a brand I love. All opinions and selections here are my own. Thank you for supporting the affiliate posts who make this blog possible.