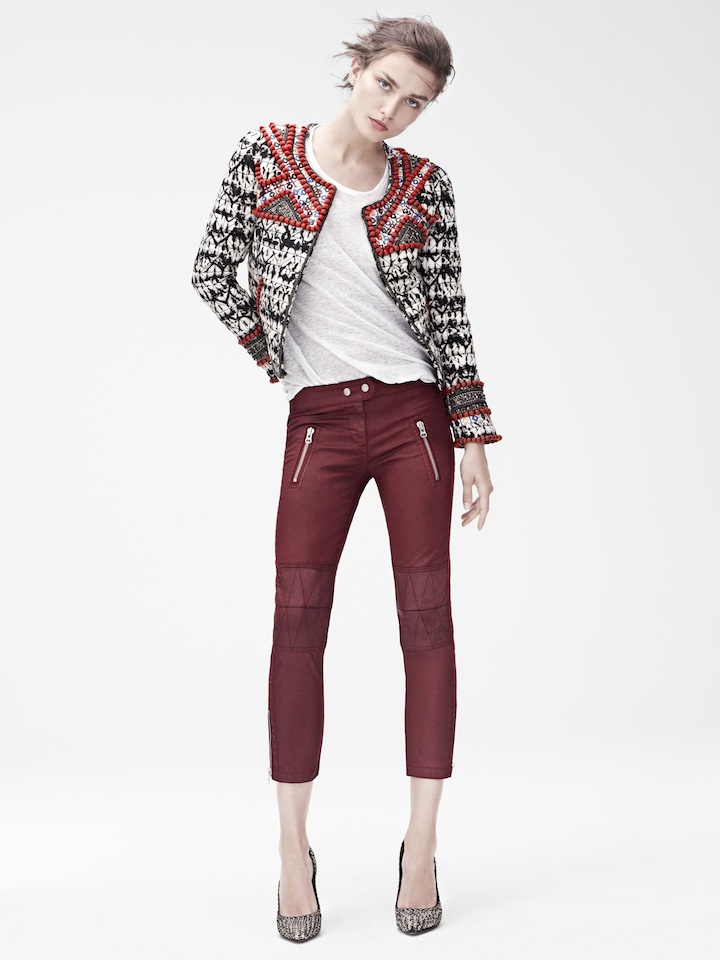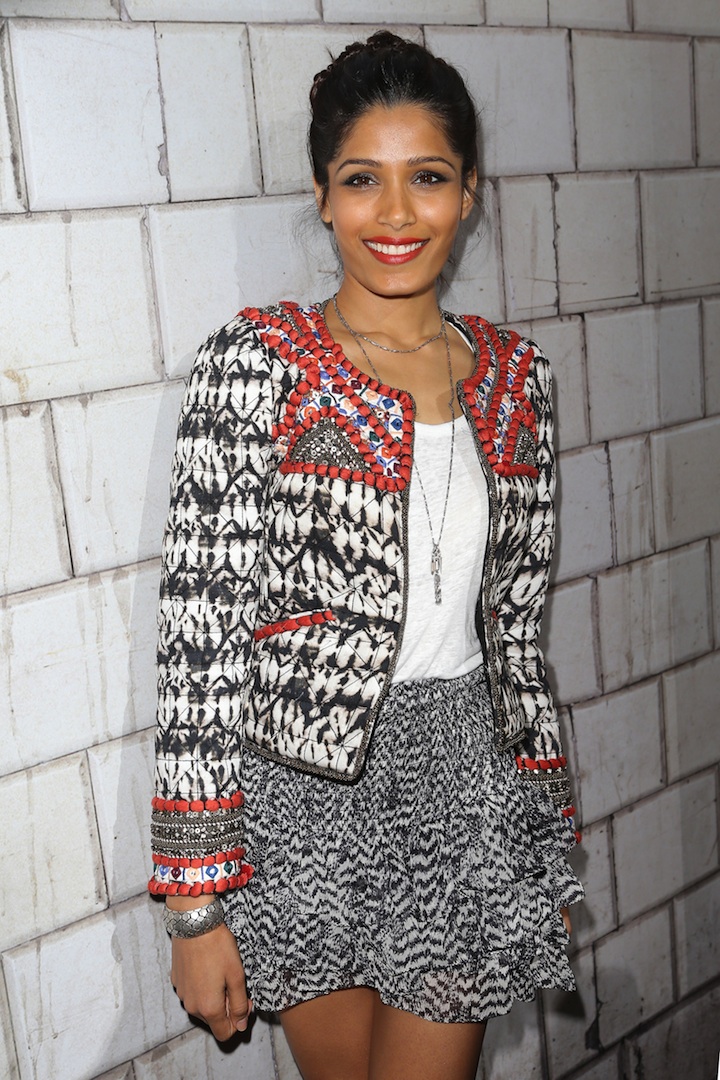 Photo Credit: H&M
Good Morning readers, I am so excited to announce that the New Orleans H&M will be the last location to recieve the Isabel Marant Pour H&M Collection!  I'm even more excited to announce that H&M has allowed me to view collection early to give you a little preview. They event sent me a limited-edition scarf from the collection to enjoy so I could get a feel for the beautifully made fabrics.  The photos above show my favorite pieces from the collaboration with the Parisian designer as well as one of my favorite celebrities, Freida Pinto wearing my absolute favorite jacket from the collection. These photos are from the H&M and Isabel Marant Party and Collection Presentation in Paris. Oh how I would have died to have been there!
The Collection will be available worldwide on Thursday, November 14 both online and in stores. The New Orleans location will not be open to the public until Saturday, November 16th, but not to worry because the collection will still be available and I will be there co-hosting a style event at the grand opening! You are just going to fall to the floor when you see the rest of the collection!
Isabel Marant has created an exclusive line for H&M that is both affordable and outright stunning. Her mix of effortless chic and boho elegance give you that genuine sense of French Allure, and in this case your high-end designer purchase won't break the bank.
"I am flattered by this collaboration. H&M works with the best designers, and this invitation is an exciting honor. I aim at creating something real – something women want to wear in their everyday lives – with a certain carefree style. I think this is very Parisian: You dress up, but don't pay too much attention to it, and you still look sexy. The collection is infused with this kind of easiness and attitude. Everything can be combined following one's own instincts, and my take on fashion is all about personality," says Isabel Marant.
"We are excited to have Isabel Marant as a guest designer at H&M. The way she mixes different elements in her collections, creating a style that is effortless and urban, makes her very contemporary. She has a fantastic eye for ethnic detail and the rare ability to create something that people really want to wear. We are sure H&M customers will be excited about this collection" says Margareta van den Bosch, Creative Advisor at H&M.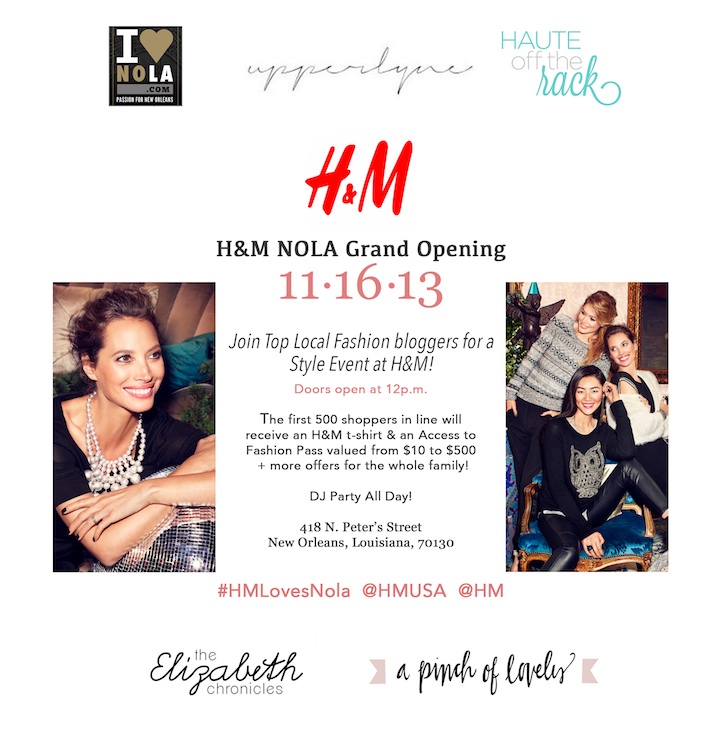 I will be co-hosting the style event alongside A Pinch of Lovely, Upperlyne, I Heart Nola and The Elizabeth Chronicles on Saturday, November 16th at the Grand Opening of H&M in New Orleans!  All those who attend the Grand Opening Event on Saturday will receive a special passcode that will grant them 20% OFF their entire purchase! I hope to see you there!
I will also be tweeting and Instagraming live from the VIP H&M Masquerade Party on Friday, November 15th so you'll get to see all of the behind the scenes fun. Make sure to follow@HauteOffTheRack @KRchronicles @Juleytl @KrystalBennett and @IHeartNOLA to stay in the know of all the H&M action. #HMLovesNOLA