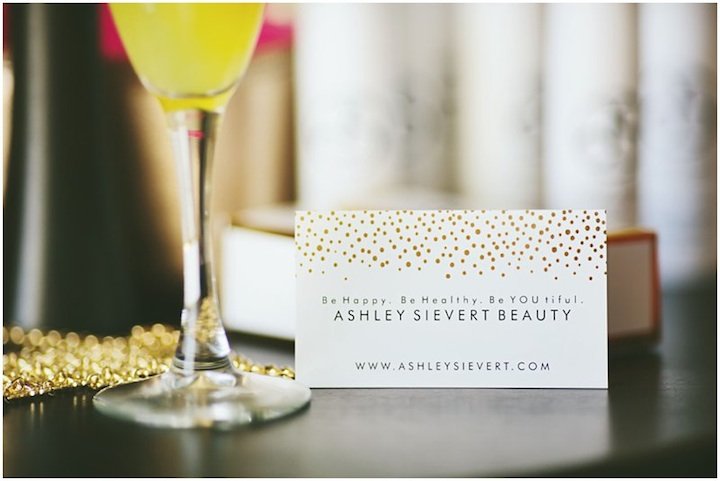 Good Morning readers, please welcome the lovely and talented Ashley Sievert of Ashley Sievert Beauty to the "haute" seat today as she dishes about her new makeup line and beauty tips for women of all ages. I recently had the pleasure of getting a makeover by Ashley Sievert and today you'll get to see all of details from that beauty session. When Ashley reached out to me I actually hadn't let anyone give me a face makeover in quite sometime because I've always felt that I know my face best.  Therefore, I do my own makeup best. However, I had heard so many wonderful reviews on Ashley, I thought 'why not! Let's see if she can impress me!' Before I tell you what I thought about my makeover, I'll let you see for yourself and let Ashley tell you first-hand how she applied my makeup.
How long have you been in the cosmetic industry and what inspired you to start your own makeup line?
"With over 8 years of experience in the beauty industry you learn about so many products. I was always searching for a foundation with amazing coverage, light weight and did not cause me to break out. I was never able to come across exactly what I was looking for which is why I now have Ashley Sievert Beauty."
What makes your foundation, concealer and powder different from most other brands?
"Most mineral foundation is light coverage and is packaged as a loose powder which can be a mess and a bit difficult for touch ups on the go. The Ashley Sievert Beauty Mineral Velvet Crème spf 15 is full coverage, light weight and waterproof. The AS Beauty velvet creme consist of 6 shades which match 99% of skin tones from very fair to ethnic skin. It has a 10 hour + staying power which allows the pressed Mineral Finishing Powder the perfect component for touch ups. In the past, concealers I tried are either drying and heavy or overly creamy and did not last. The AS Beauty "Glow" concealer is a perfect mix between a long lasting full coverage concealer and dewy eye brightener."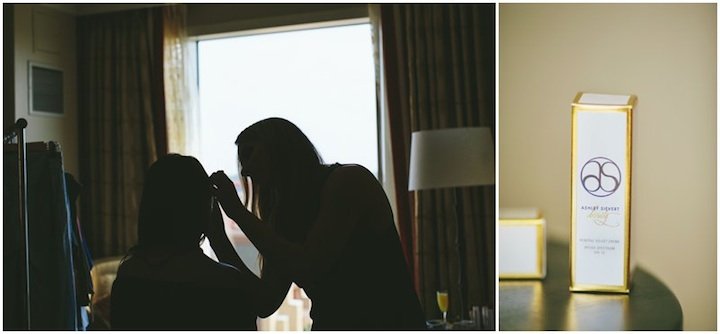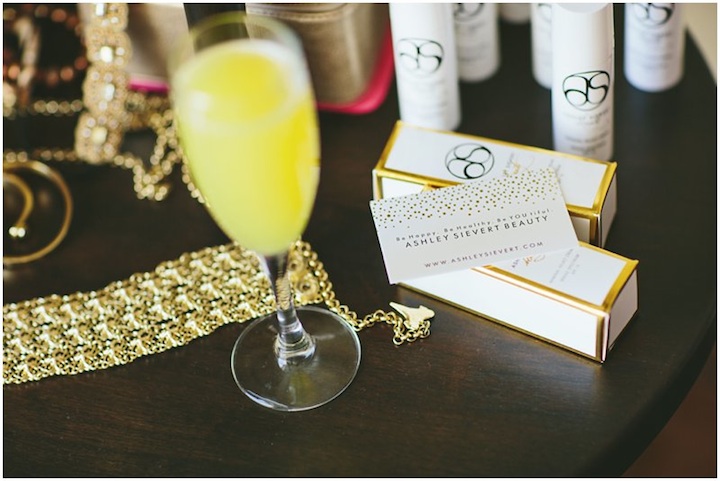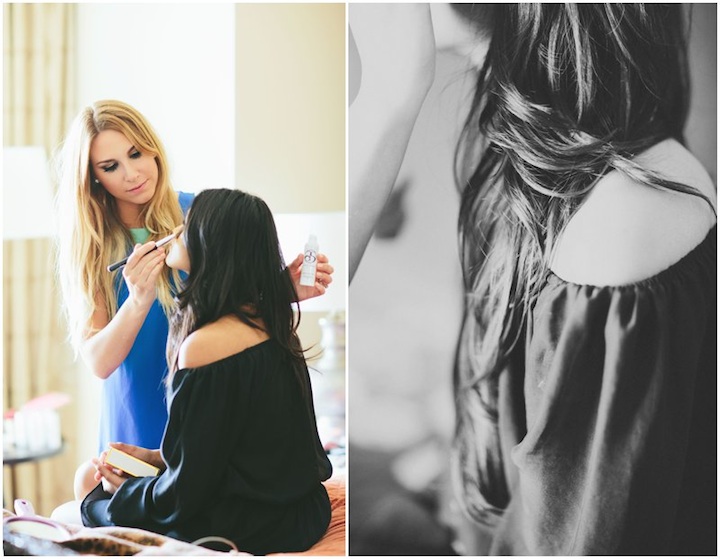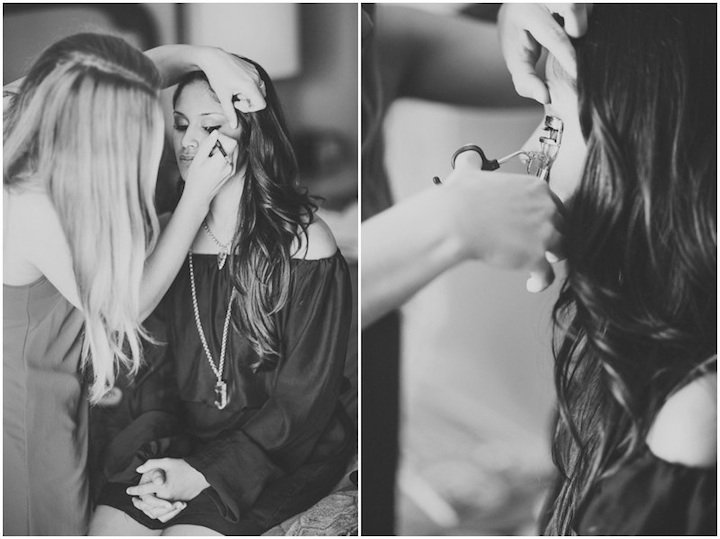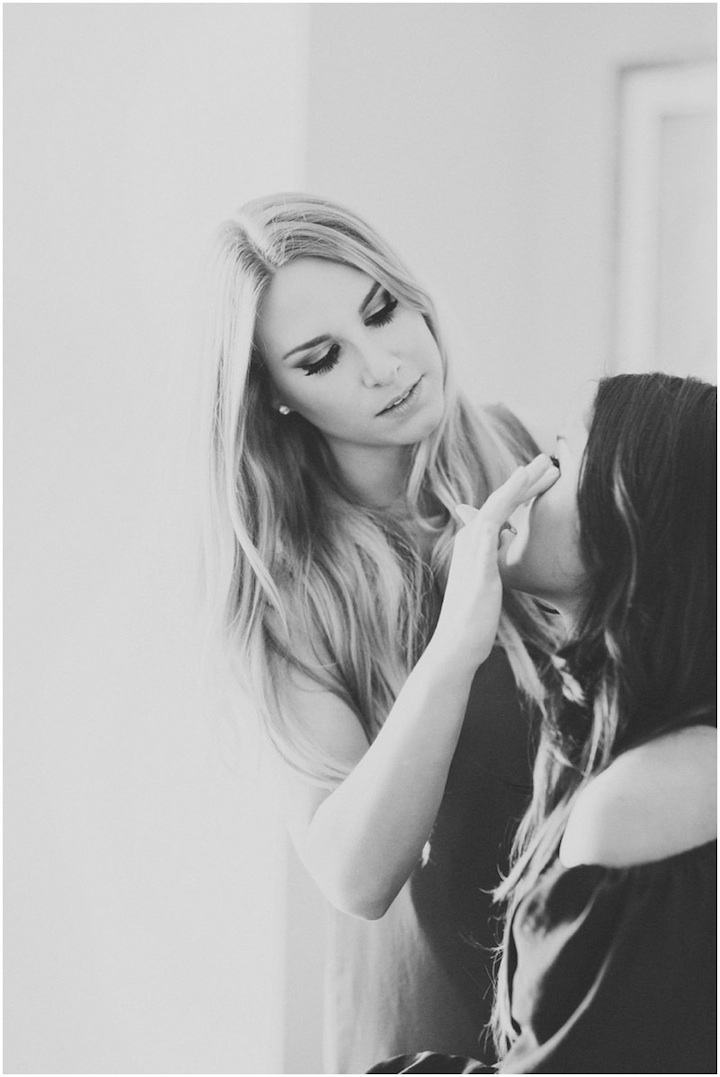 During my makeup session with you, I learned that you're supposed to apply concealer last to help brighten up your eyes and rid of the dark circles.  I never knew to do that, and I'm sure that many of your other clients make similar mistakes as well.  What is the number one mistake you've noticed that women make when applying their makeup? 

"The most common mistake I see when women apply their makeup is going too light-handed! That is not for everyone of course.  It takes a decent amount to look natural and with the right products and application you should look like your self only better."

Tell us your best piece of beauty advice?

"Give your brows some attention. Brows are always thrown to the side and make the biggest difference when shaped and filled in correctly! Stick with a professional."

What is the secret key to achieving that flawless glow that all of your leave your makeup sessions with?

"Foundation and concealer period."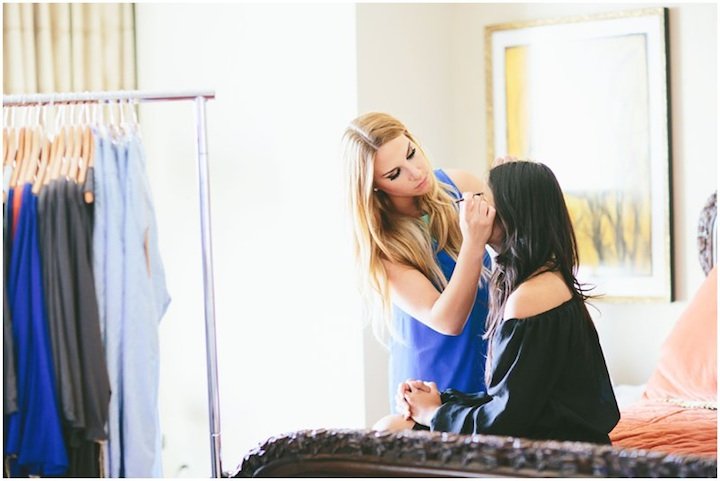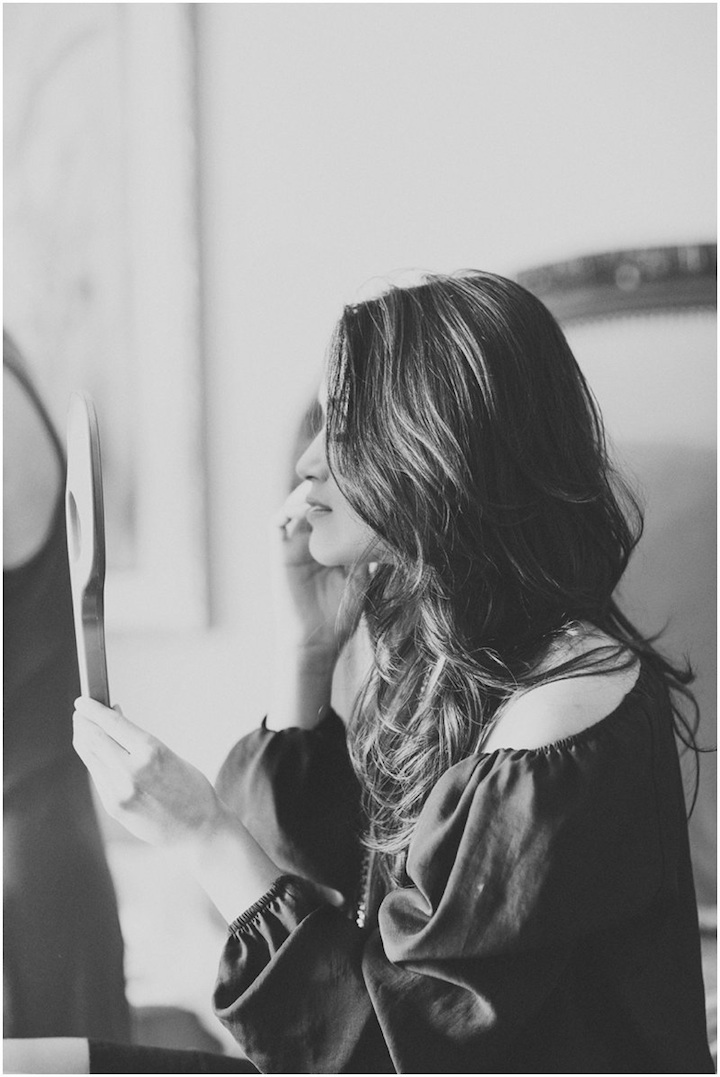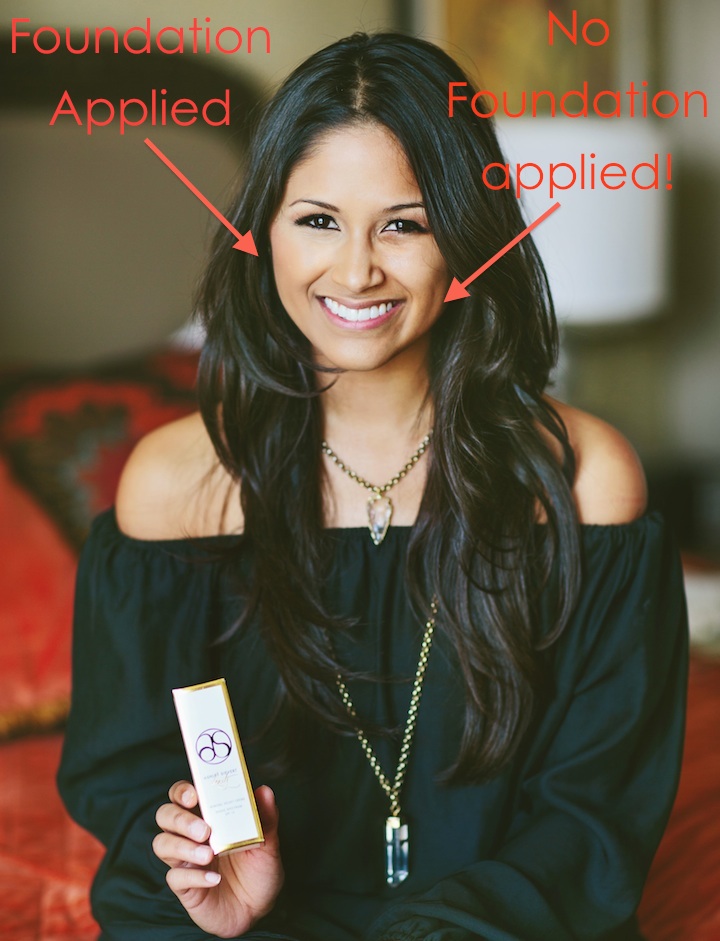 From foundation to finish, give us a summary of how you did my makeup and how you went about choosing the right color palate to best complement my complexion?
 "For Jenn's look, I started with Ashley Sievert "Glow" concealer as an eye shadow base. I grabbed my "go to" gold/copper palate which literally looks good on everyone and then I really made her eyes pop with my signature black liner and cluster lashes. I then filled in her brows a tad with a pencil, cleaned up around the eye area with a makeup wipe where shadow may have fallen and moved on to foundation. I tested the AS Beauty-Mineral Velvet Crème in "LA" on Jenn's jaw line to make sure I had the correct match. I used a foundation brush to apply in a patting motion working my way from the T-zone/center outward. The AS Beauty Mineral Finishing Powder followed which I dusted with a large fluffy brush all over. Bronzer is applied with a medium fluffy brush where the sun naturally hits. This is called a 3/E formation and consist of bronzer on the temples of the forehead, cheekbones and jaw line. I then asked Jenn to make a fish face to pronounce her cheek bones for blush. I swept along the bone focusing on the highest part and blending to the apple of the cheek. My favorite part and the finishing touch which ties everything together was next- concealer. I took my ring finger and dipped into the As Beauty "Glow" concealer which I used as eye shadow base. I applied under the eyes in a upside down triangle dragging along the nose and blending above the cheek bone. It brightens the face, eyes and makes your cheeks pop all at the same time! I know Jenn always wears a pop of color on her lips so I decided to do just that. I filled first with a marker lip stain I use on all my clients. It does not pill, dry your lips out and lasts all day. I finished up with a very pretty but vibrant fuchsia and voila' !"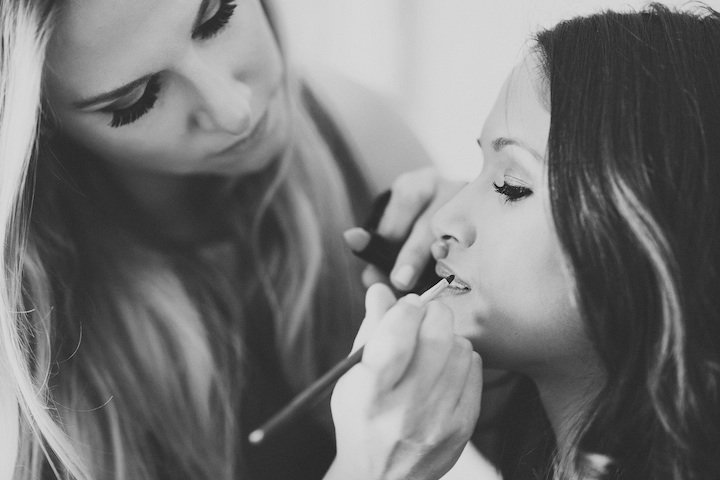 What is the one beauty product you can't leave the house without?
"It is hard to pick ONE product I can't leave the house without but I will say this…. If I already and my foundation on, I couldn't leave with out the concealer. If I was going on a weekend trip I couldn't leave without the foundation."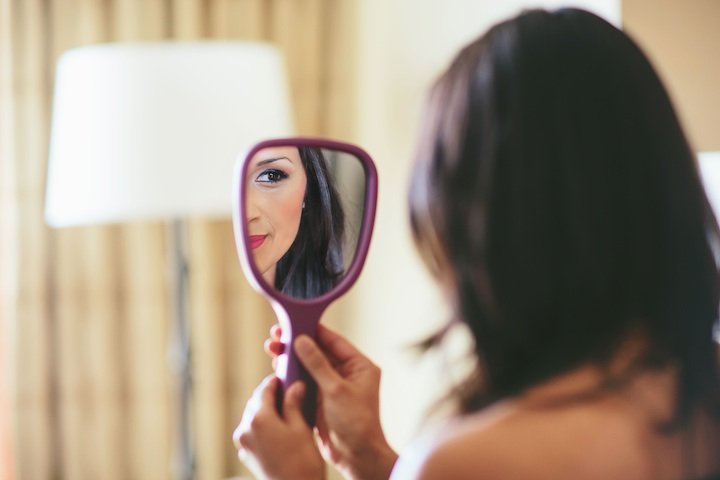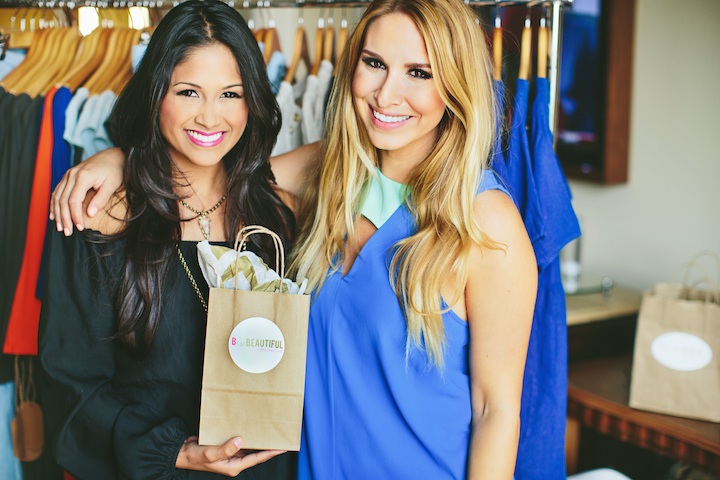 What lip colors and eye shadows can we expect to see this fall?

"Bold matte lips such as berry or blood red are very popular for lips in the fall and best paired with winged black eyeliner and minimal shadow."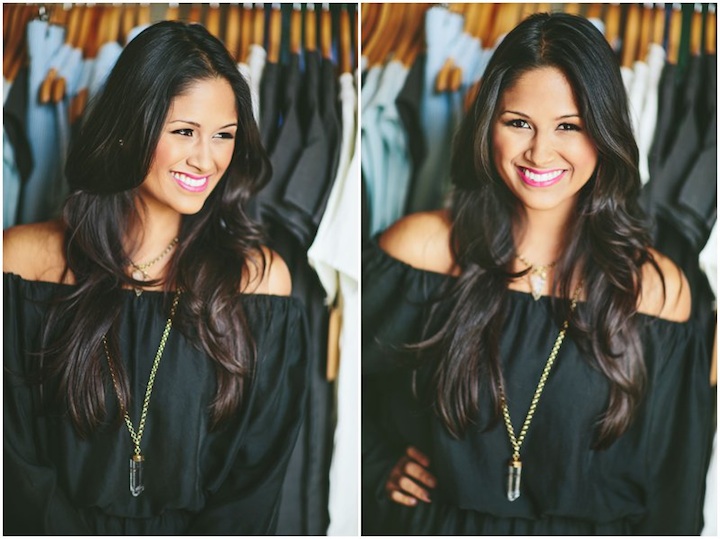 Photos by: Marissa Lambert
Makeup by: Ashley Sievert
So now you see! Ashley did more than just impress me with her handy makeup tips.  She blew me away with her beauty knowledge, skills and not to mention her amazing products!  No one has ever impressed me as much as she did and I couldn't believe that she used her own products on me that she created herself.  At the end of the session, Ashley gifted me with the Ashley Sievert Beauty foundation, powder and concealer in the color L.A. and they have quickly made their way to the top of my beauty list.
What can potential clients gain from attending your makeup tutorials?
"So much! During my sessions every client realizes they need to add in many of my tips and techniques to their makeup routine that will make them look more vibrant and fresh and will even make them look younger (if necessary)."
"Just a few examples: learning to fill in brows and what shape is best, my unconventional yet effective makeup application steps such as using concealer last, what the proper use for all different makeup brushes, how to apply the foundation and what color is best.  All of my clients love the makeup lessons and are obsessed with the foundation and makeup line. I am super excited to be extending the lesson to Baton Rouge. I will be hosting a beauty event on Thursday, September 19th all day from 11 am to 7 pm with Jenn from Haute off the Rack and Krystal Bennett from A Pinch of Lovely at Posh boutique on Highland Road."
Follow Ashley Sievert-Makeup Artist on Facebook!
I hope you all enjoyed getting to see the "behind the scenes" of my makeover with Ashley Sievert, and I hope you decide to come try out her products for yourself at our beauty event at Posh Boutique in Baton Rouge. See more details on the ad below!