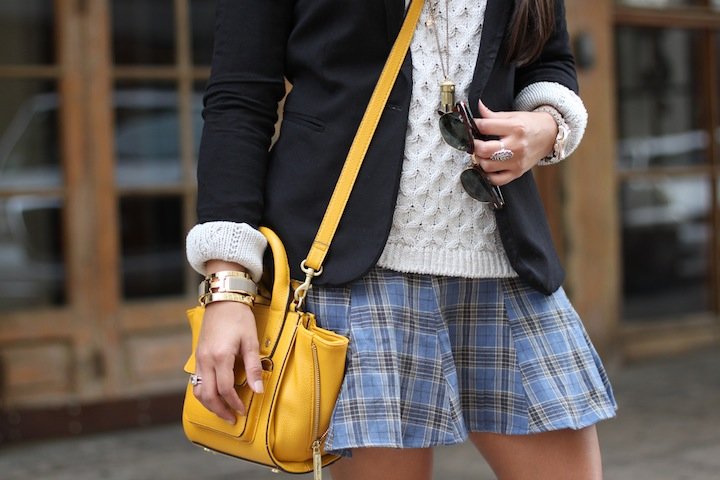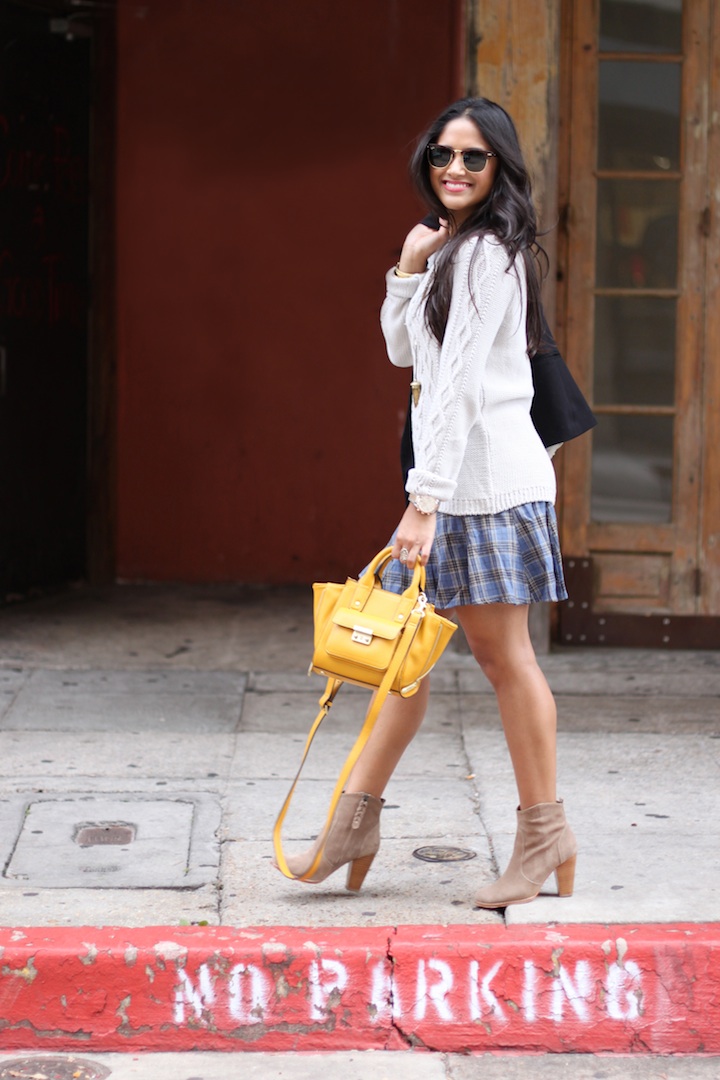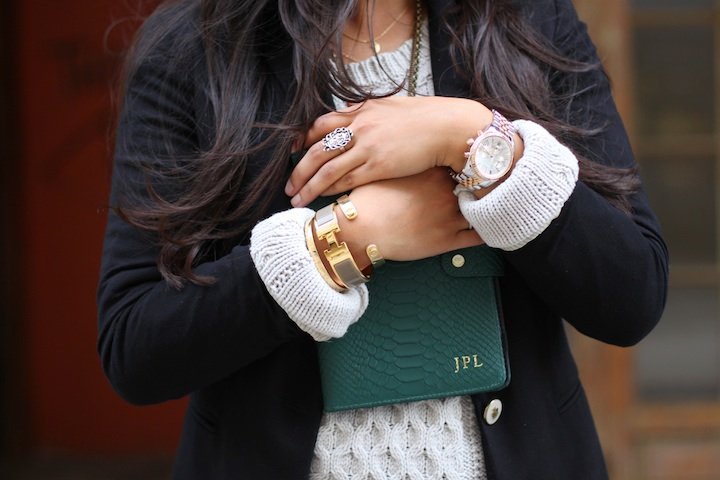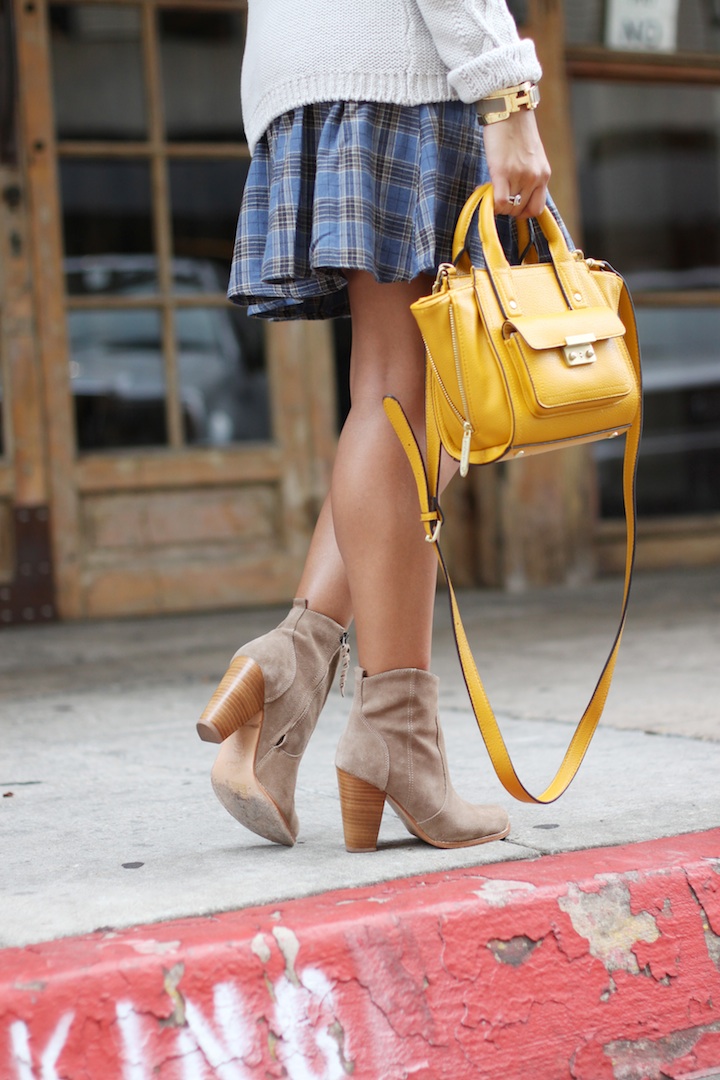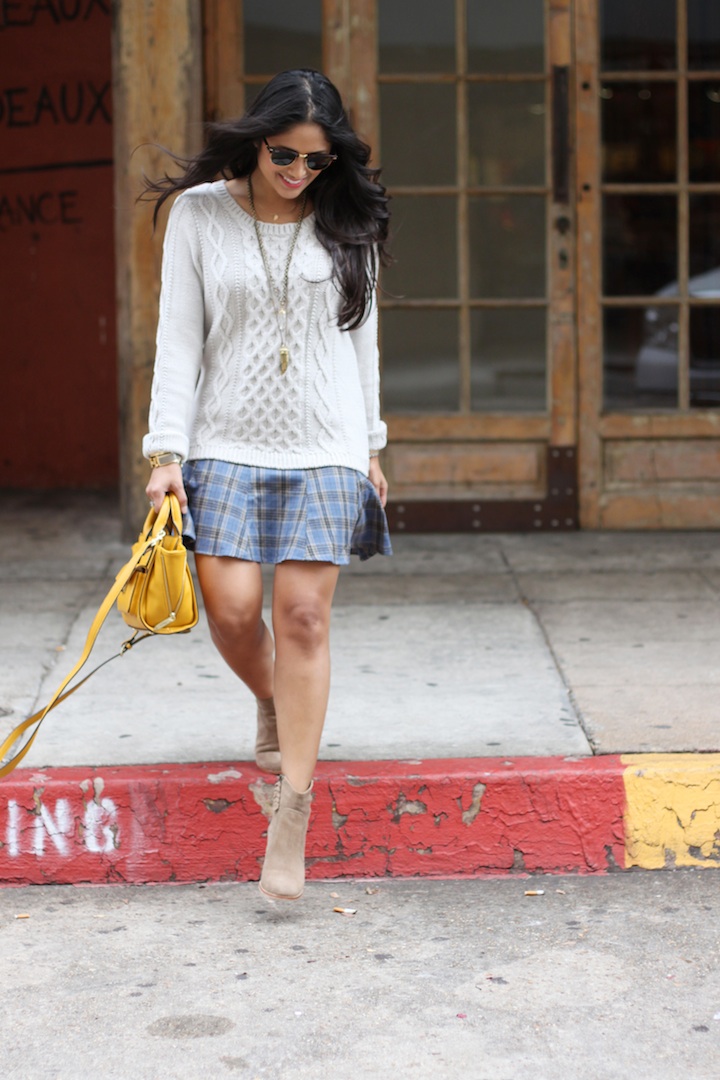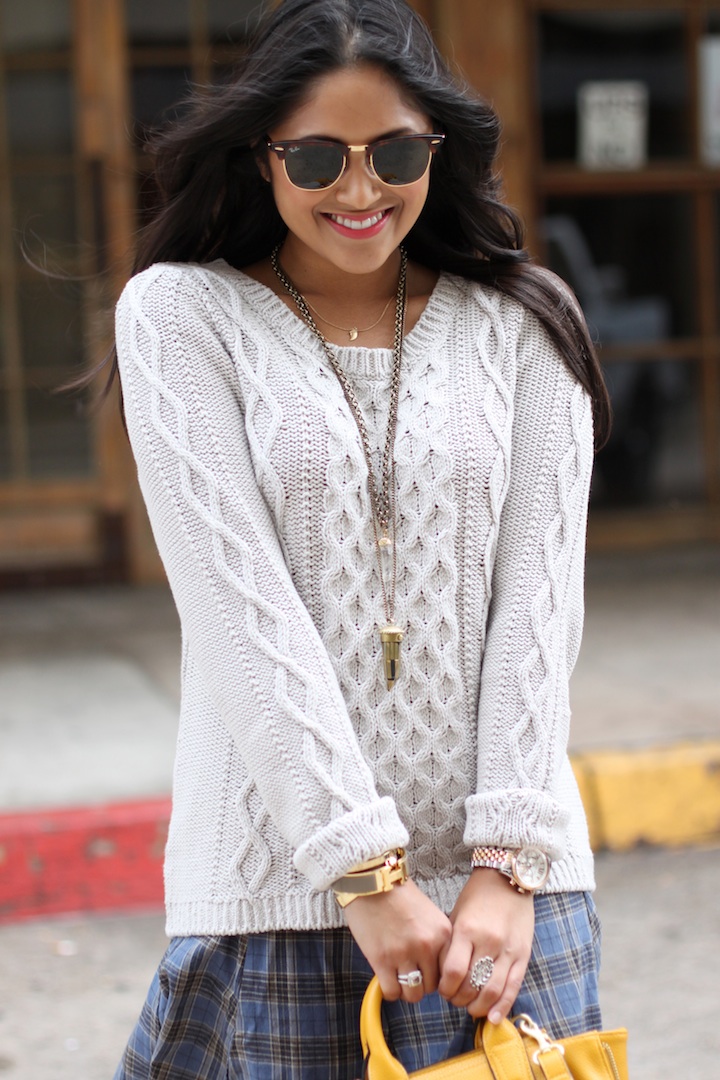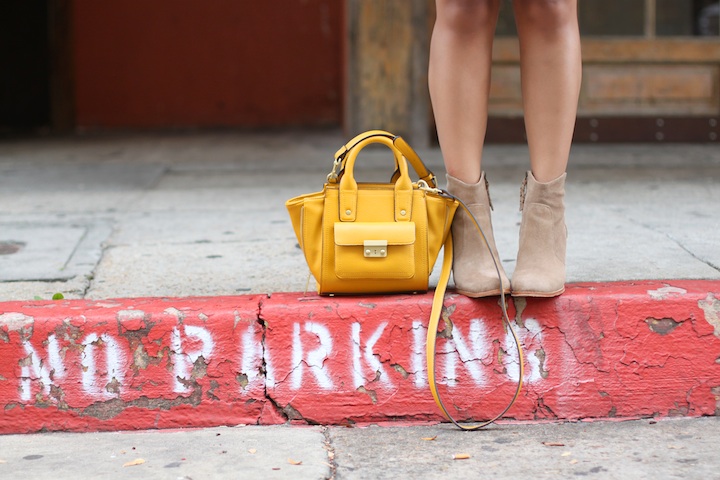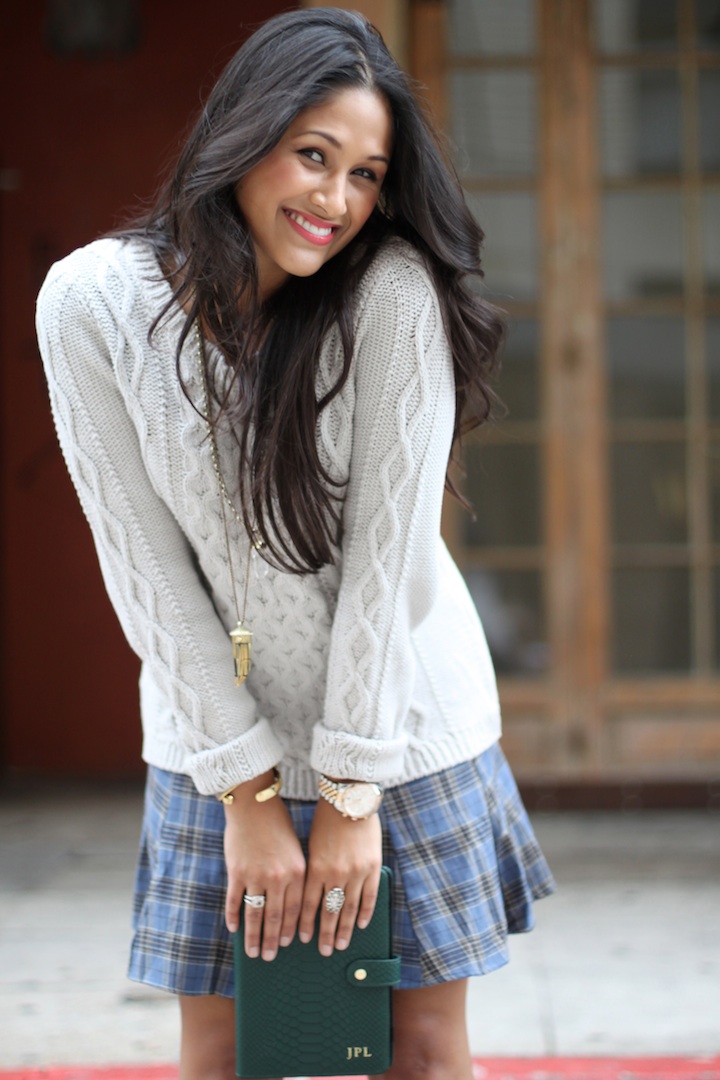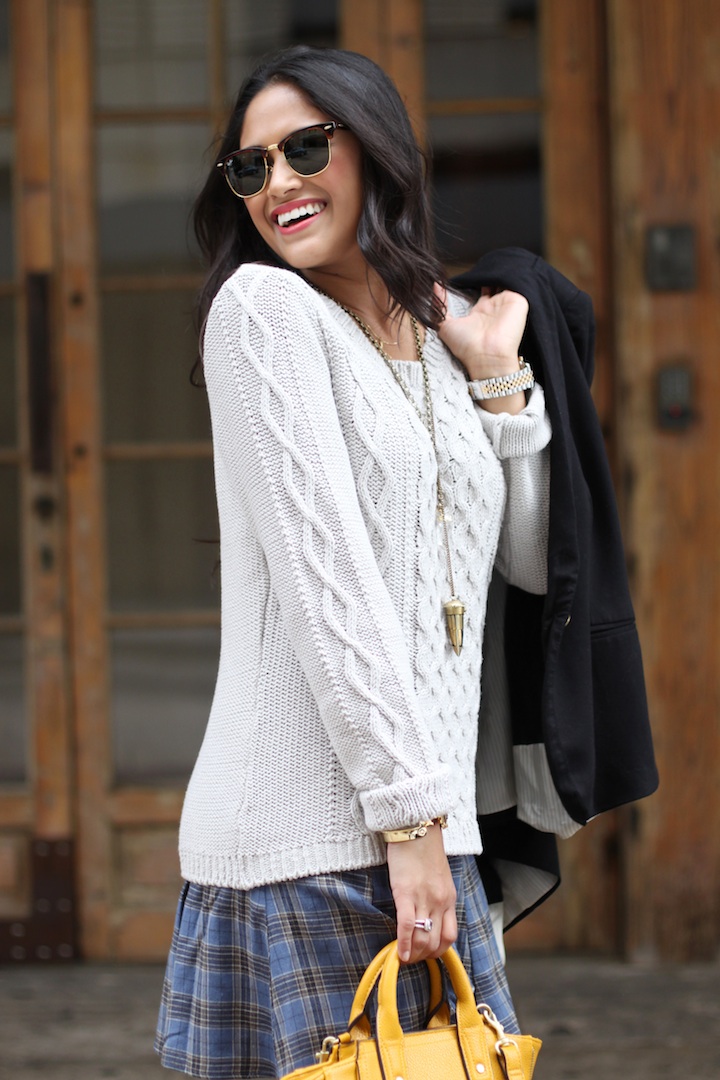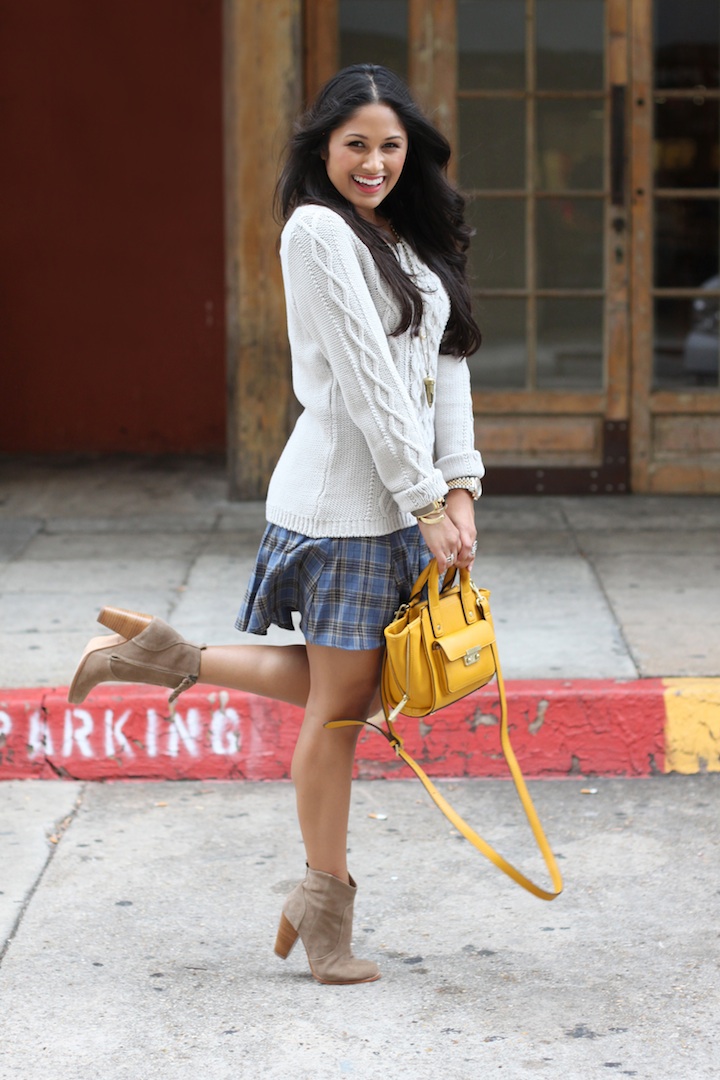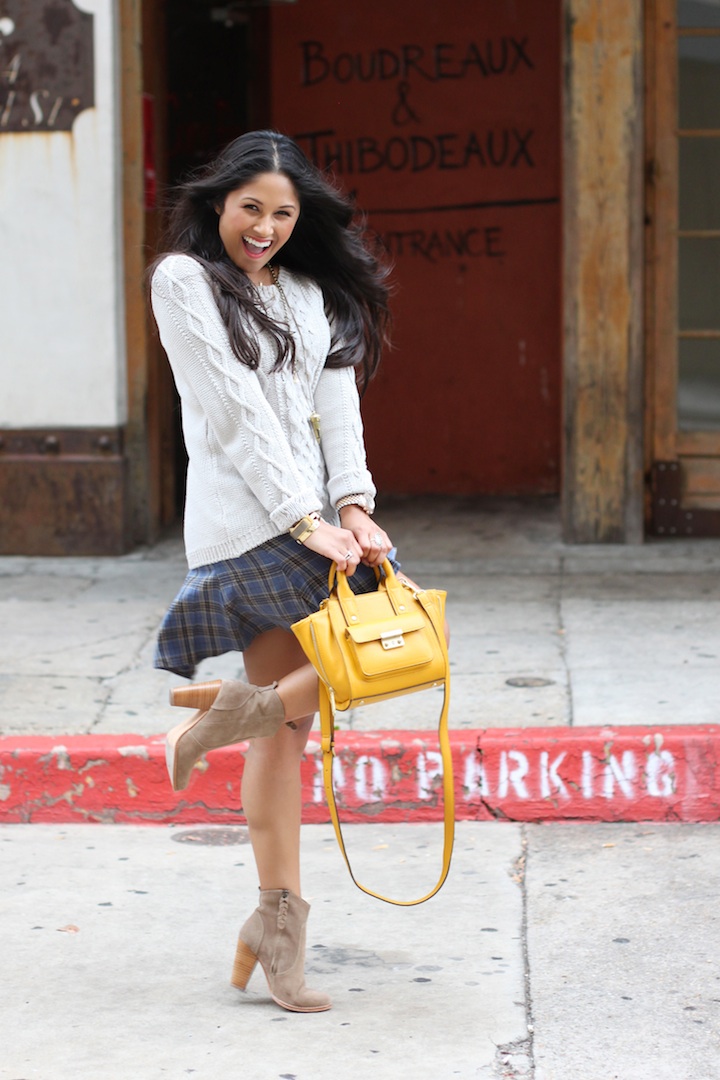 Photos by: Kaela Rodehorst Williams
Outfit: Plaid Skater Skirt c/o Show Me Your Mumu | Cable Knit Sweater c/o H&M | Joie Dalton Booties (Similar Here & Here) | Phillip Lim For Target Purse | Mini Ipad Case in Emerald c/o Gigi New York
Jewelry: Gold Horn Necklace | Guilty Pleasure necklace c/o Lola James Jewelry | Clear Quartz Necklace & Medusa Ring c/o Reagan Charleston Design| Michael Kors Watch 
Good Morning readers and Happy Halloween!! I still have no clue what I'm dressing up as tonight, however I will be judging  the  Costume Contest at the L'auberge Mall-O-Ween Party tonight in Baton Rouge!  You can win up $5,000 in cash if you make it in the top 3 finals! Crazy, I know!! Anyway back to my costume dilemma, I could possibly get away with dressing up as a school girl by wearing this plaid skater skirt….what do you think? I have a few other options in mind, but you know how last minute running around for costumes goes. Follow me on Instagram at @HauteOffTheRack to see what I end up dressing up as tonight and also to see the top 3 costumes at the party!
As for this outfit, are you not in love with this plaid skater skirt by Show Me Your Mumu! This isn't one of the Road Trip looks that I shot the other day with their photographer, but it is a part of their October Collection and also on my top must-haves list this fall!  I highly recommend that you put this skirt on the top of your fall shopping list! I also recommend coming to the H&M New Orleans Grand Opening on Saturday, November 16th at 12pm for our style event, and I'll show you exactly how to style all of this season's "hautest" trends like this plaid skirt all while staying under a budget! In fact, the sweater I'm wearing in this post was only $24 from H&M!
Have a great Halloween everyone and stay safe!