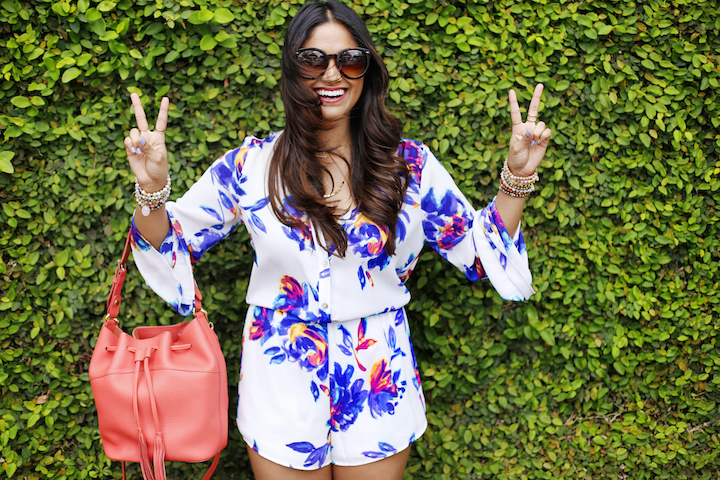 Check out a few different ways to wear to the Jenn Bucket Bag for Spring in my youtube video below. Make sure to click the HD bottom in the bottom right hand corner for the best quality version–> How to Style the GiGi New York Jenn Bucket Bag | Video by: Brooke Boyd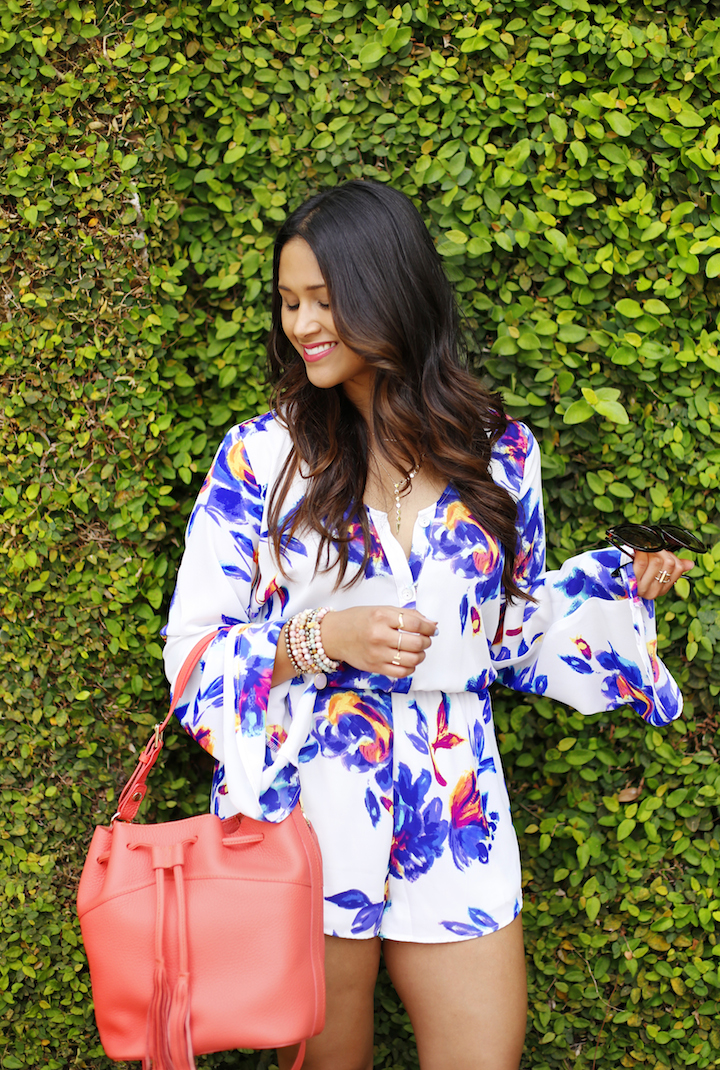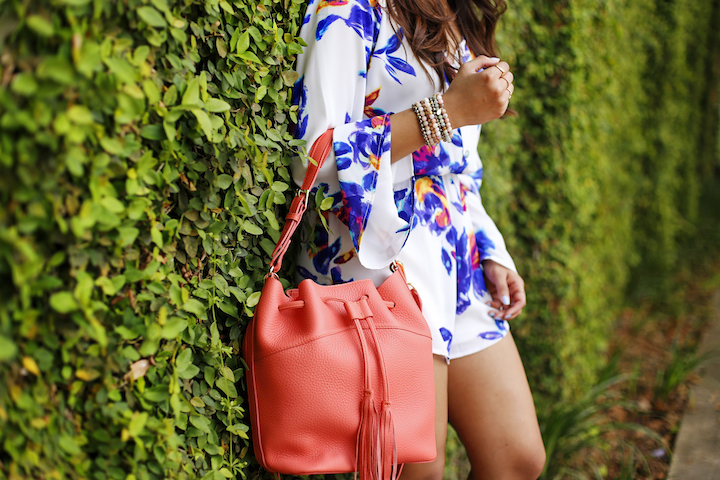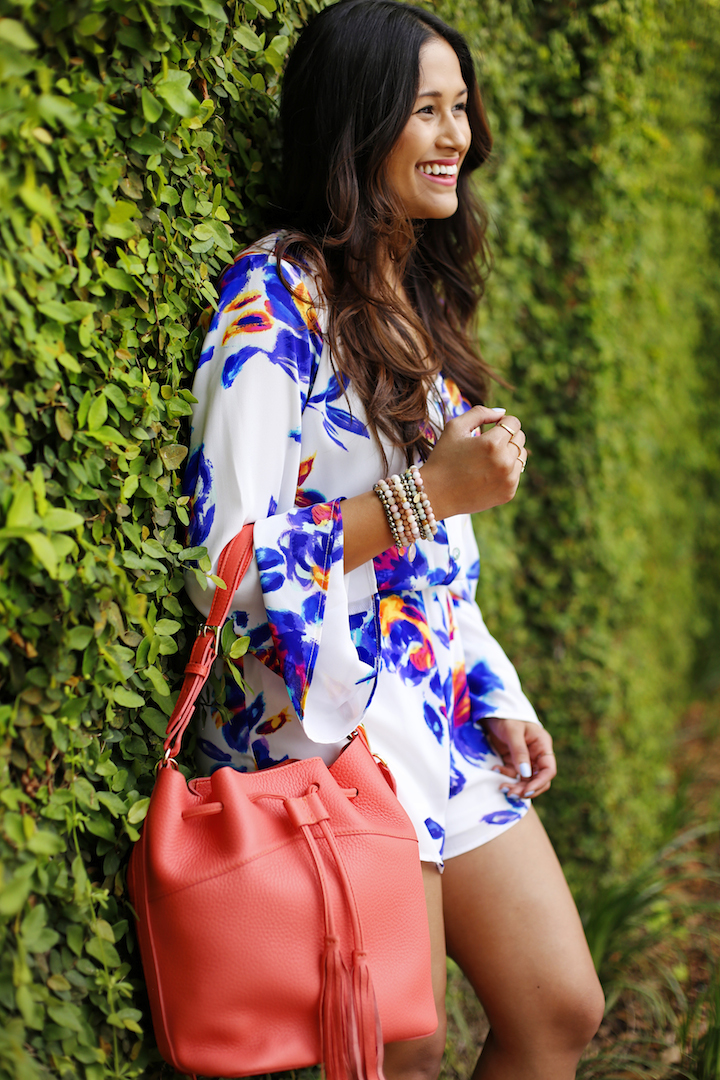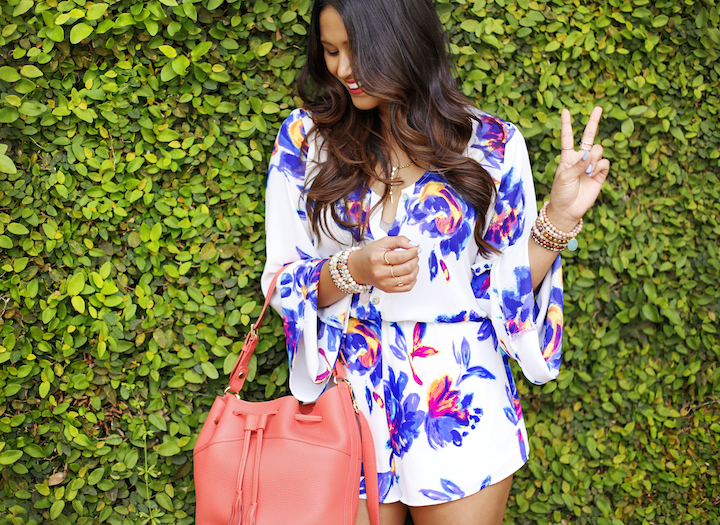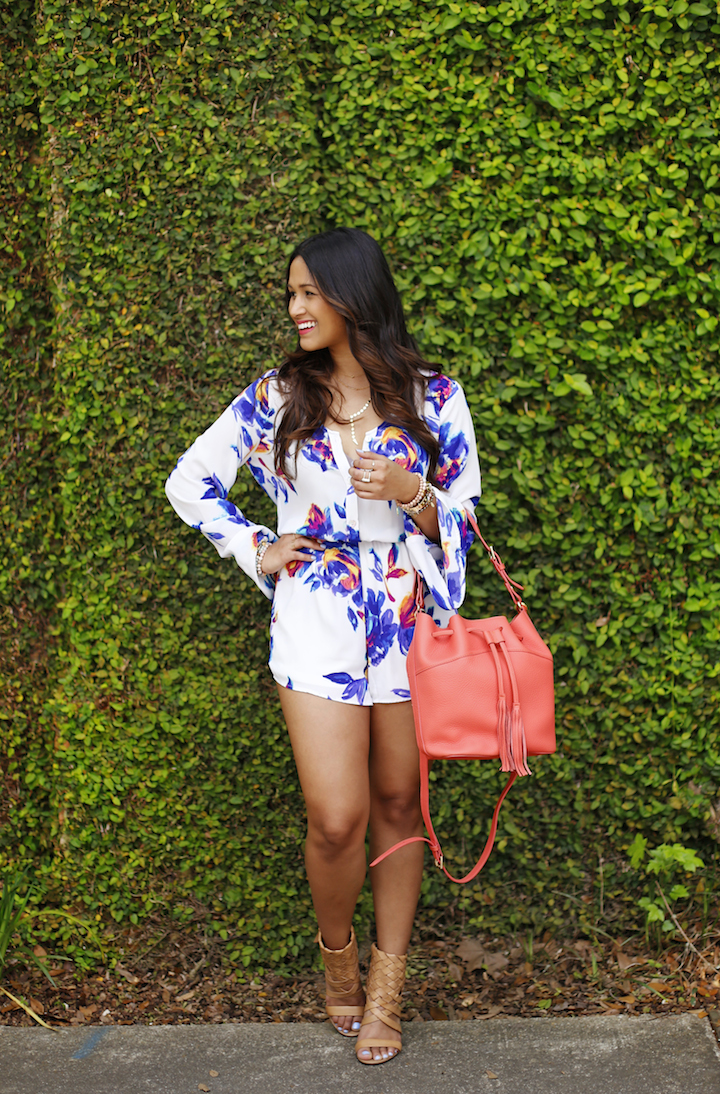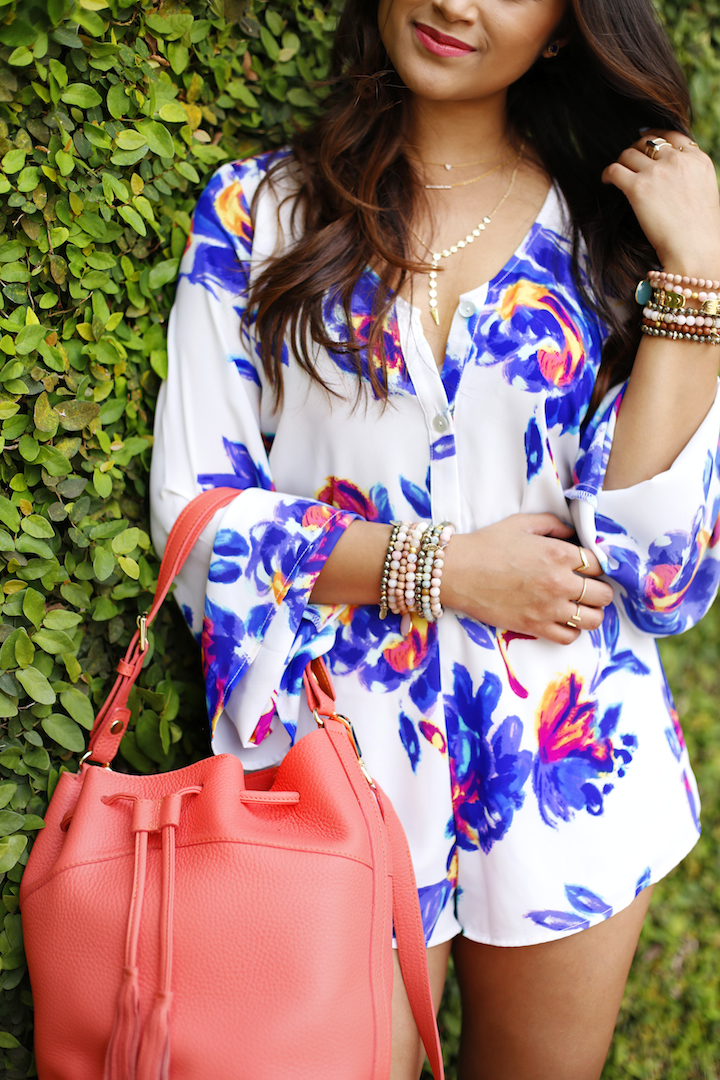 Photos by: Kaela Rodehorst Photography
| Shop This Post |

Outfit: Show Me Your Mumu Red Rocks Romper –sold out (similar) | Dolce Vita Nakita Heels | Jenn Bucket Bucket (Designed by Haute Off The Rack in collaboration with GiGi New York)
Jewelry: Beaded Bracelets c/o Mary P Lamb Designs | Charm Bracelets c/o Jemma Sands | Shimmer Triangle Necklace, Knox Pave Bar Necklace, Rings & Chaplin Cuff c/o Gorjana | Gold Lariat Necklace c/o Melanie Auld | Abra Ring c/o Kendra Scott
Good Morning readers, I'm so excited to launch the Jenn Bucket Bag 2 with GiGi New York today and I have a good feeling that you are going to love it! The GiGi New York Jenn Bucket Bag Pebble Edition is now available in salmon (pictured here), ivory, cobalt and saddle.
I am loving both the bright new pebble leathers as well as the python pastels for spring. I especially love the Salmon color and the Desert Rose. I thought I was going to prefer the saddle color in the pebble leather since it goes with everything, but I was surprised to see how many outfits I loved wearing with the salmon color! I still love the saddle, but I'm all about adding a pop of color to my looks with the salmon!
I really like how the pebble version of the Jenn Bucket Bag gives you more of a casual boho vibe for summer. It pairs perfectly with the everyday outfits and adds the perfect touch to festival style looks.
Don't forget to check out my youtube video for different ways to wear the Jenn Bag here–> How Wear the Gigi New York Jenn Bucket Bag for Spring
See more on the Jenn Bucket Bag Python here–>Introducing the Jenn Bucket Bag for Spring