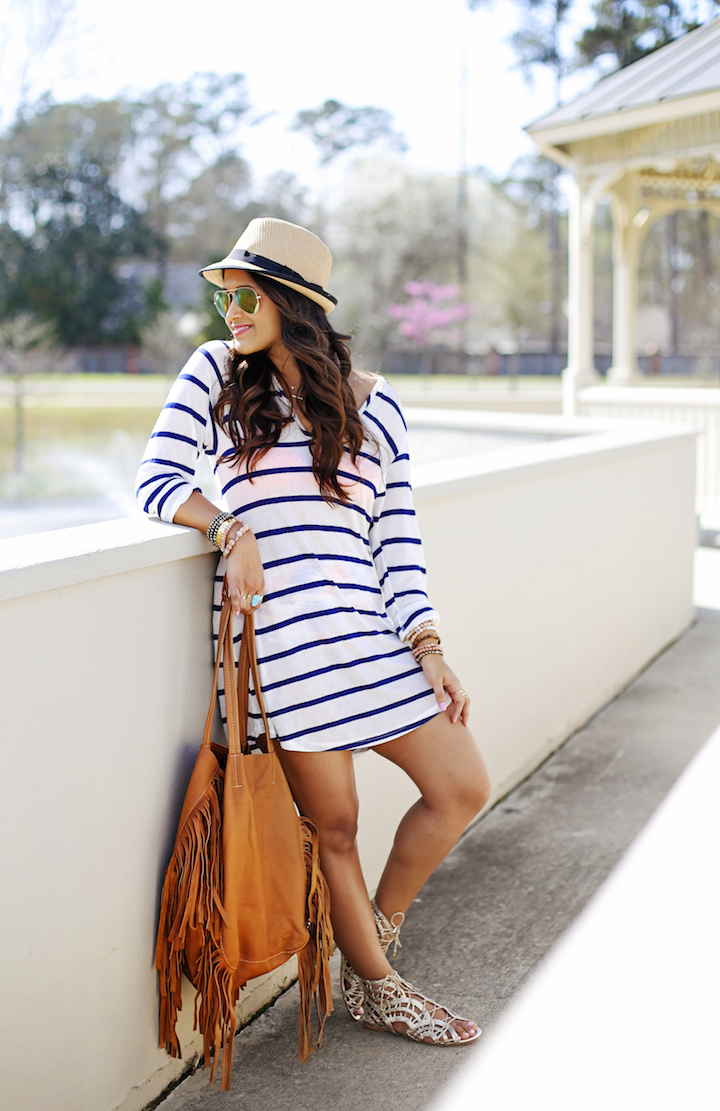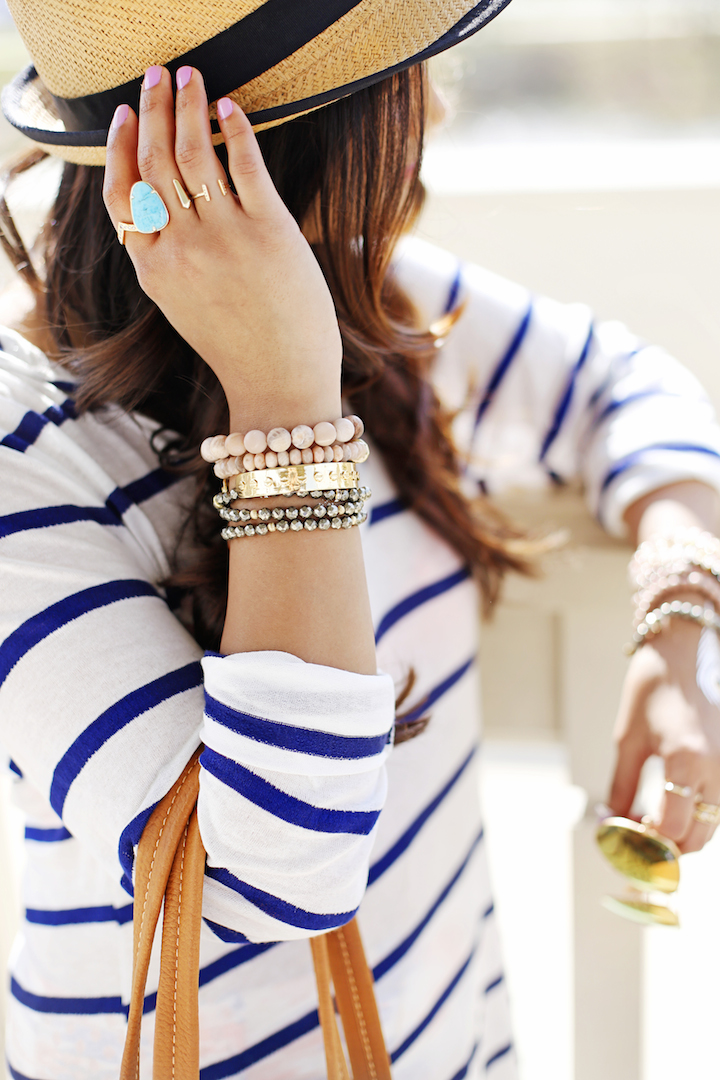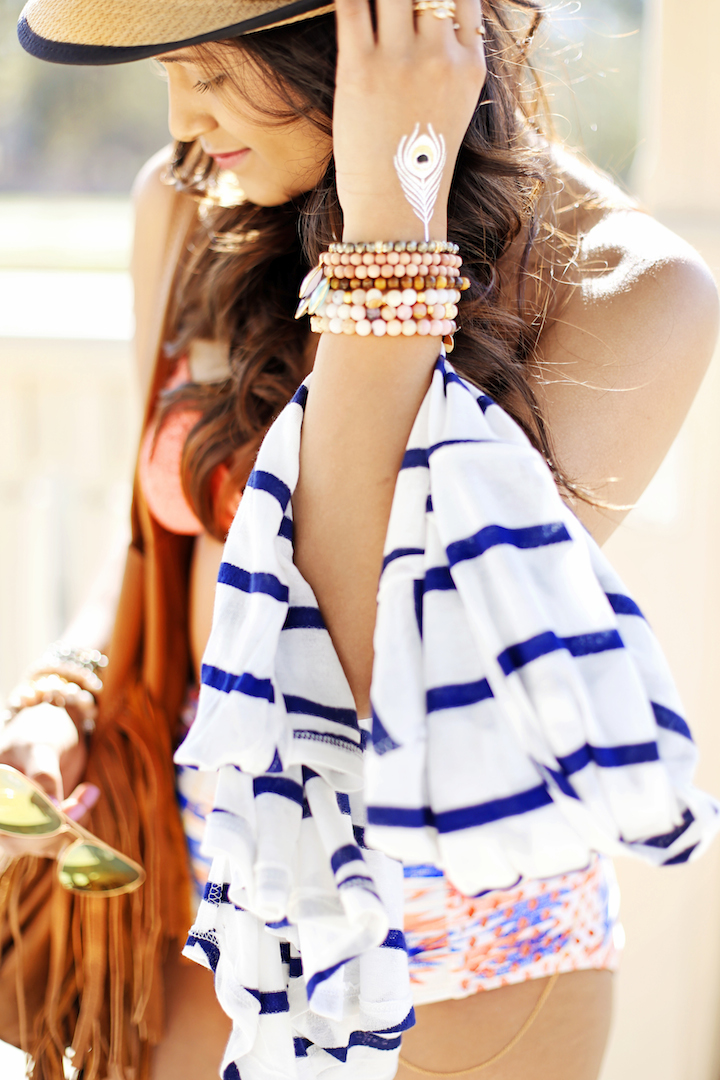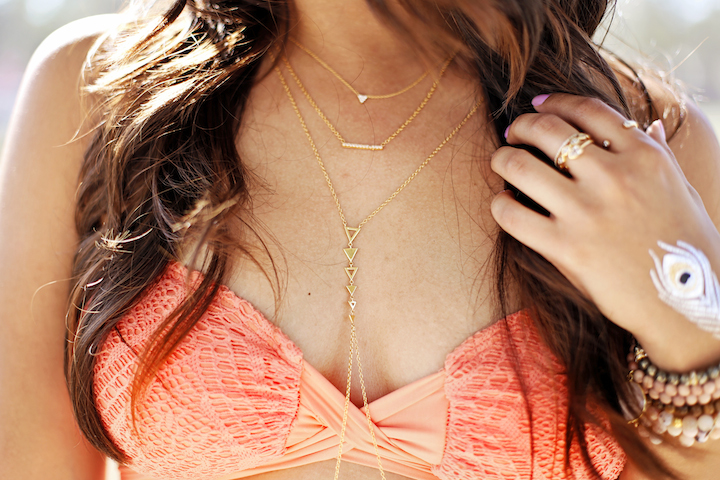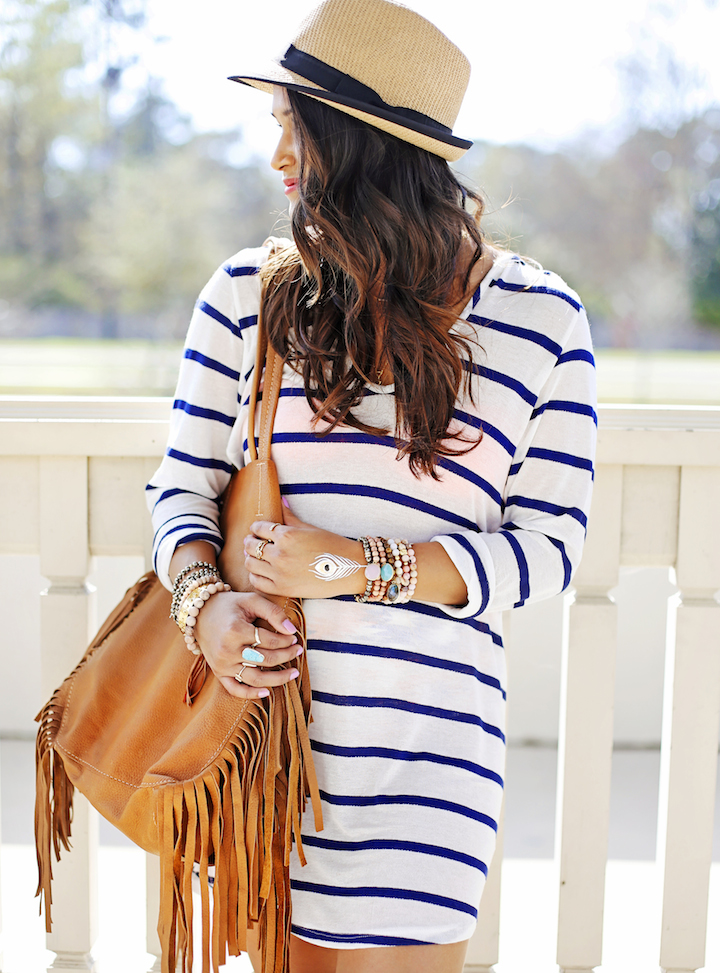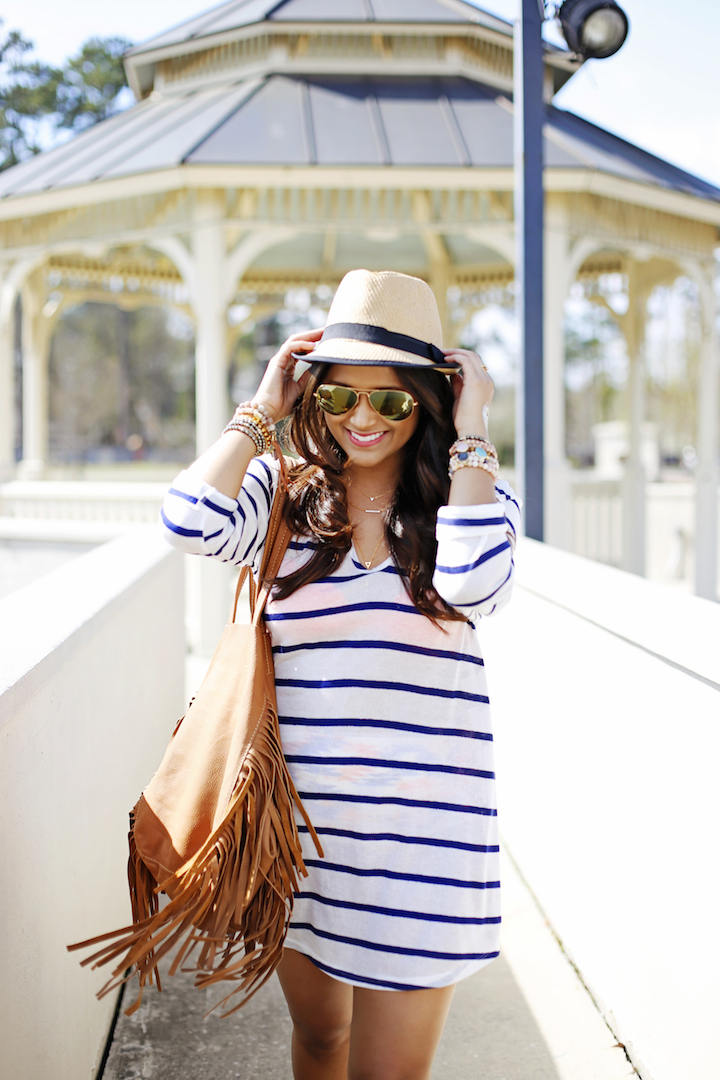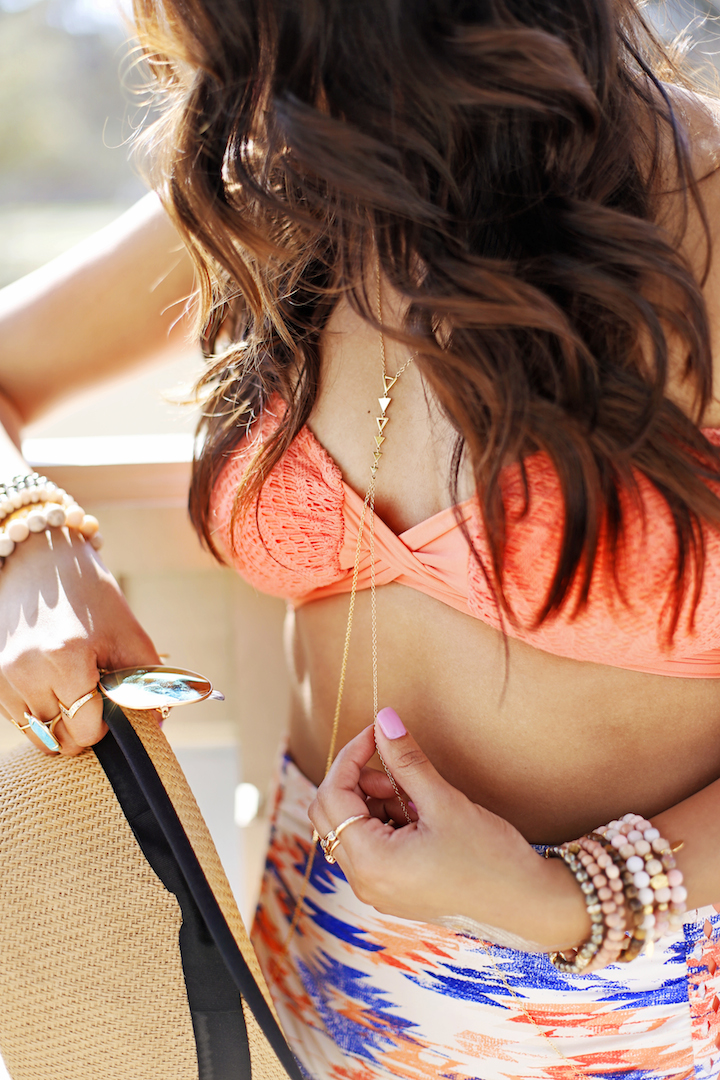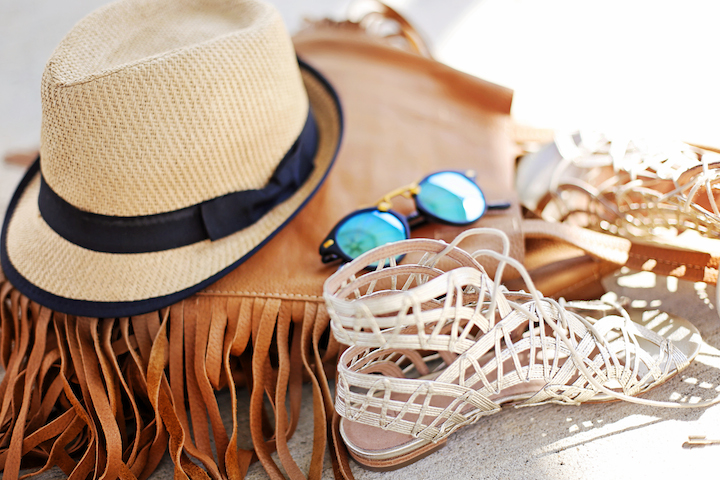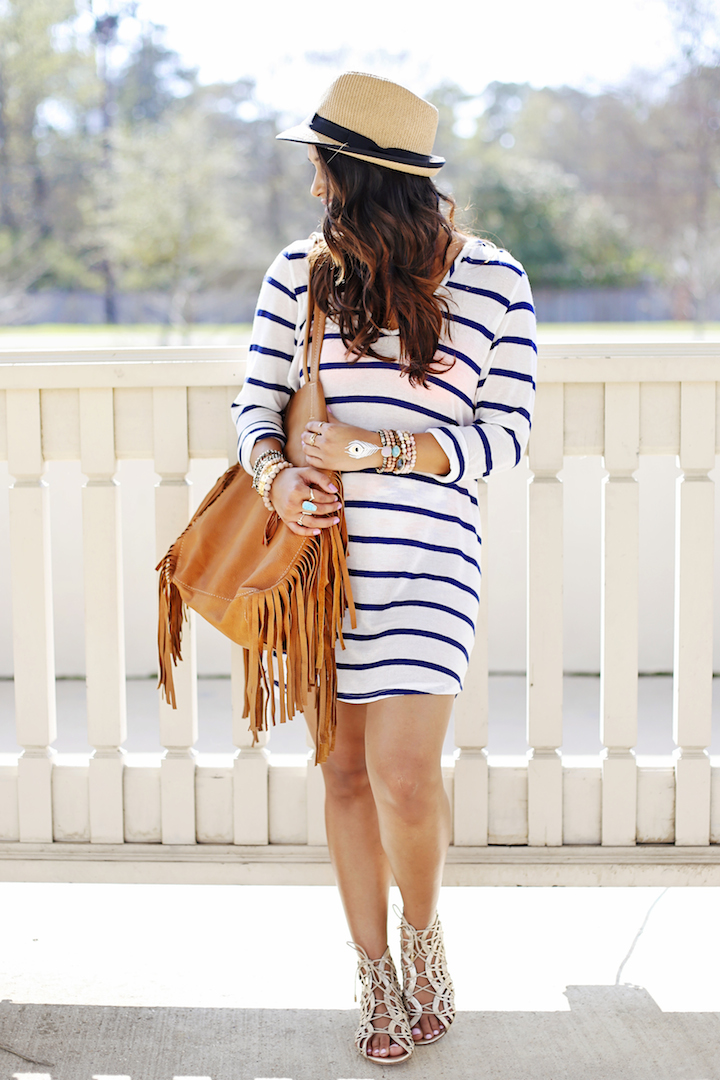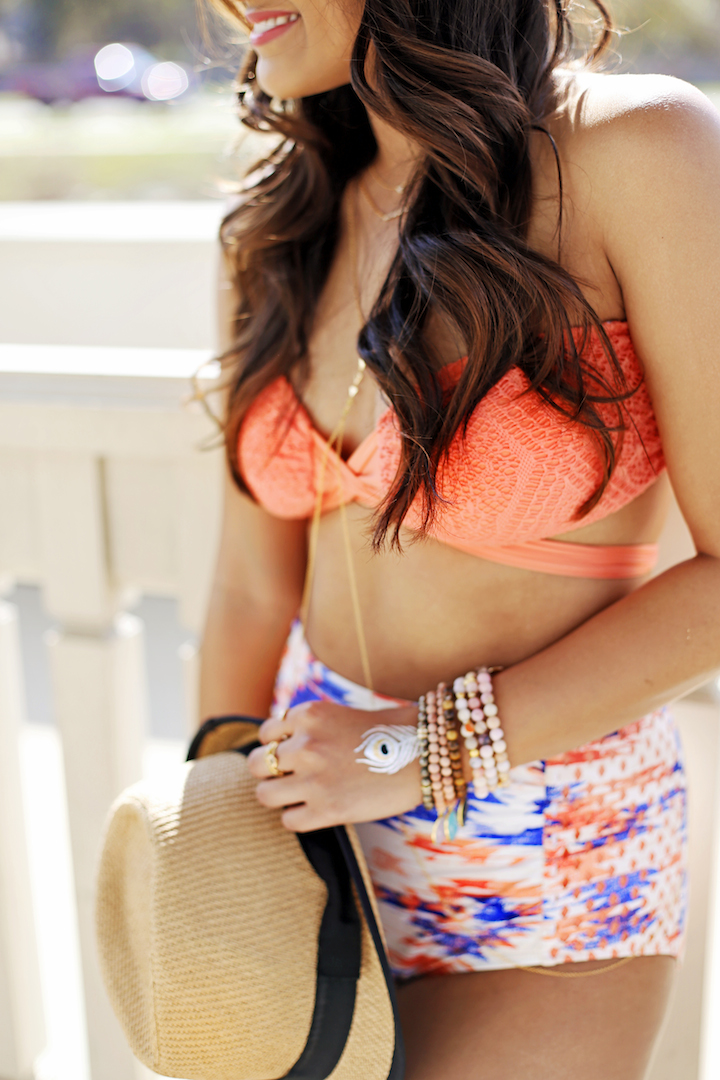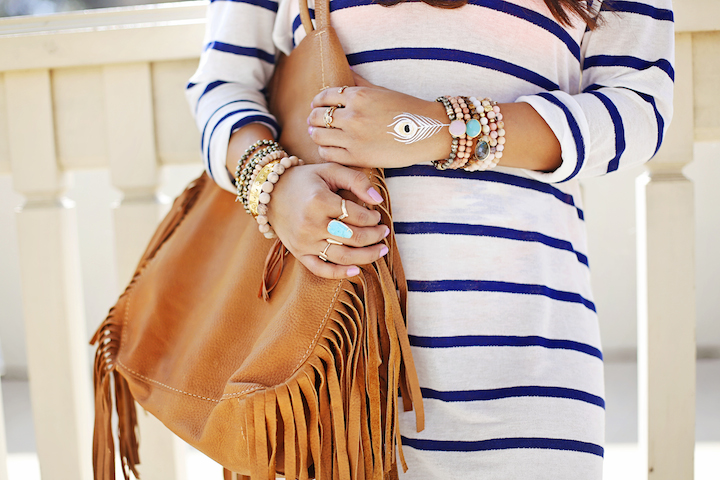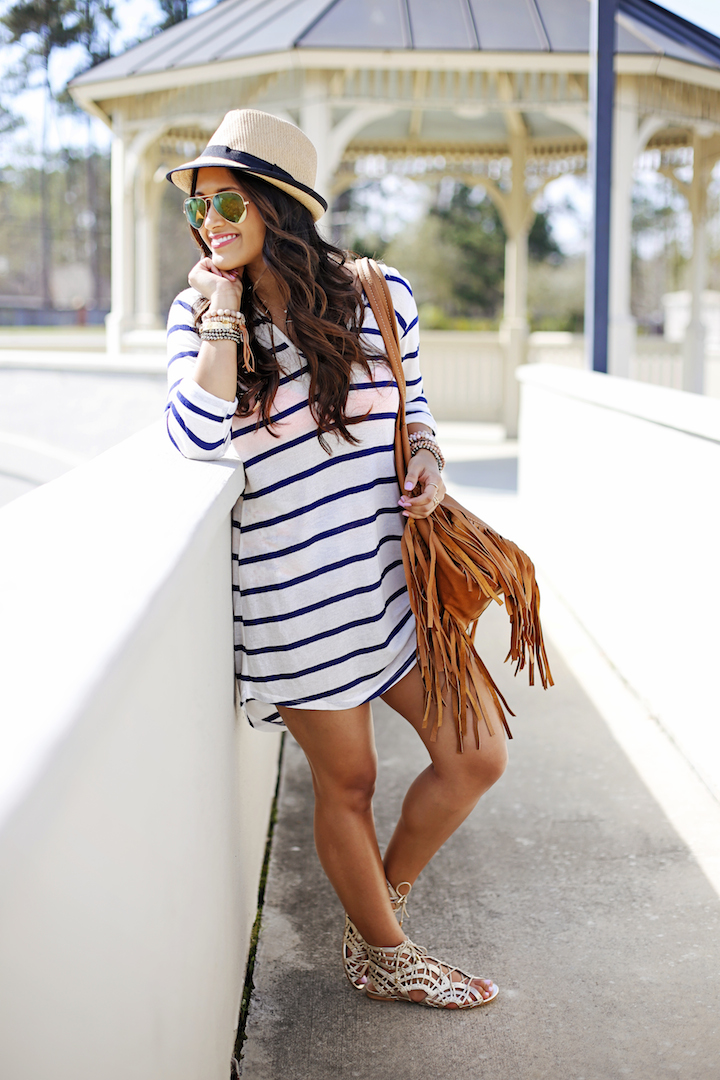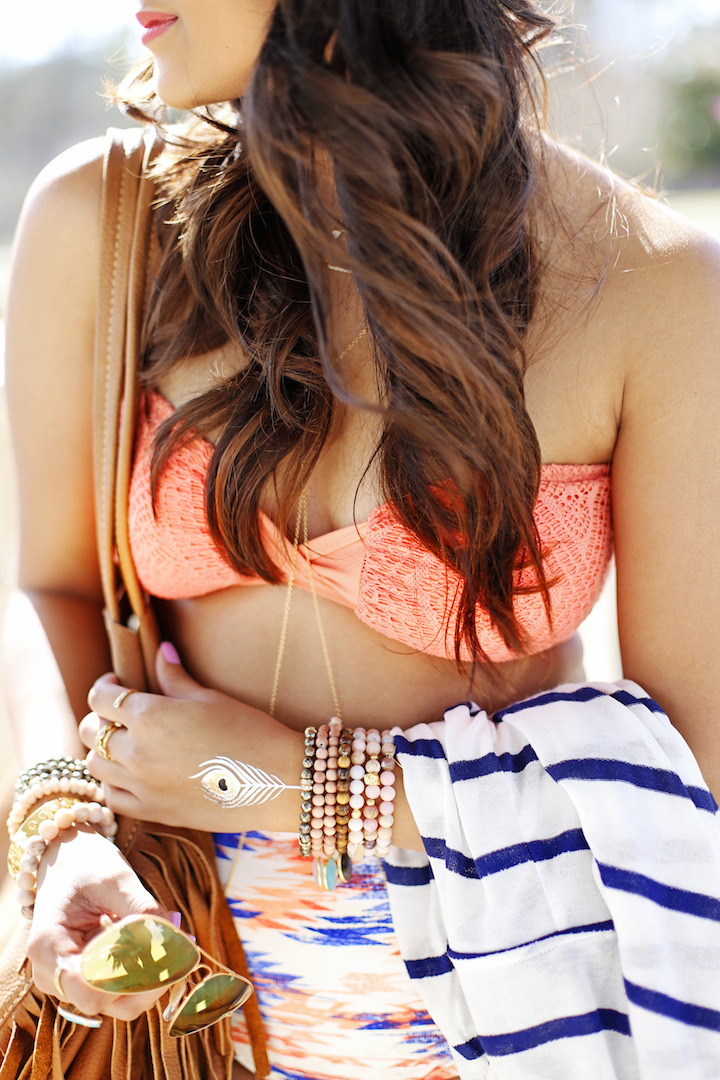 Photos by: Kaela Rodehorst Photography
| Shop This Post |

Outfit: Splendid Striped Hooded Tunic, Ella Moss High Waist Printed Bottoms & Bandeau Top c/o Swimspot | Fedora | Flash Tattoos | Cleobella Fringe Tote | Joie Renee Lace-up Sandals c/o Emma's Shoes (985) 778-2200 <–They ship nation wide!
Jewelry: Beaded Bracelets c/o MPL Designs <–Get 20% OFF your entire purchase w/ code: HAUTE20 | Beaded Charm bracelets c/o Jemma Sands | Layered Necklaces, Mika Body Chain, Rings & Chaplin Cuff c/o Gorjana | Turquoise Aussie Ring c/o Kendra Scott
Hi everyone, I hope you're all having a great week so far and if not, at least tomorrow is Friday! Right?
About this look: So… sometimes I like to pretend I'm cooler than I really am. Haha! You're probably wondering what the heck I'm talking about…I'm referring to festival style! I'm not really that free-spirited, music festival kind of girl, but I LOVE LOVE LOVE that type of cool and effortless boho style! That's the magic of dressing up though. You can still try new trends and styles even if you're not that type of girl. Remember playing dress up when you were little? You would never dress in your normal clothes! No! You would dress up like a princess or a rock star and maybe even like your "cool" big sister.  Guess what? You can still do that! You don't always have to dress your part in life. You can step out of your comfort zone and try something new. It doesn't hurt to try out a few flash tattoos and some fun boho jewelry with your swimsuit and cover up.  Who knows maybe you'll love it and even find yourself heading to your first music festival!
Today, I teamed up with Swimspot to bring you some festival style inspiration, but you don't actually have to go to a music fest to pull off these looks! You can rock these beaded bracelets and delicate Gorjana jewels at the beach while on spring vacation or even to jazz up your denim cutoffs or little black dress. I also love pairing the fringe tote with a flowy dress or boyfriend jeans paired with a classic white tee. As for the Swimspot bathing suit and striped cover up, I know you'll definitely get a good use out of those this spring and summer!
Now, if you are that fun and free-spirited girl we all envy, you're gonna want to head over to @Swimspot on Instagram for a chance to win tickets to the ultimate spring  music festival in SoCal! I think you know which one I'm referring to!
High Waisted Bottoms: I'll touch more on the high waisted bottoms subject later, but I just wanted to say how much I'm loving high-wasited swimsuit bottoms right now. They're trendy, edgy, retro and modest all at the same time!  I highly recommend trying out a pair when you start swimwear hunting for spring break! I think you'll be pleasantly surprised! I especially love the Ella Moss Sedona high waist bikini from Swimspot.
Special thanks to Swimspot for sponsoring this post. All opinions are my own.