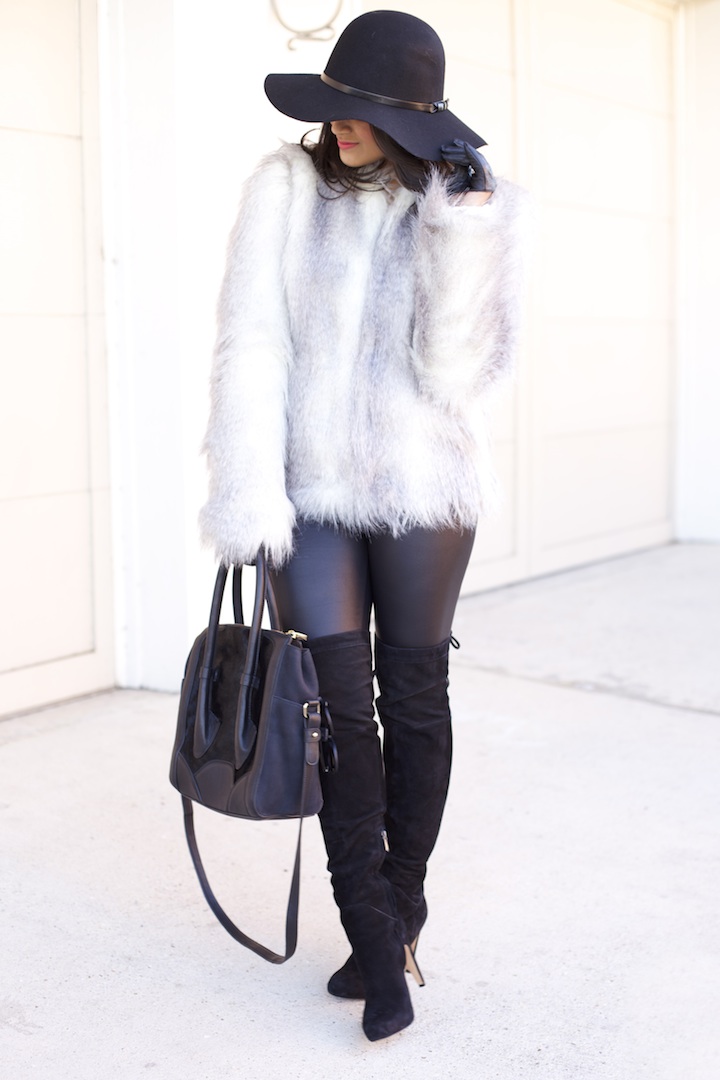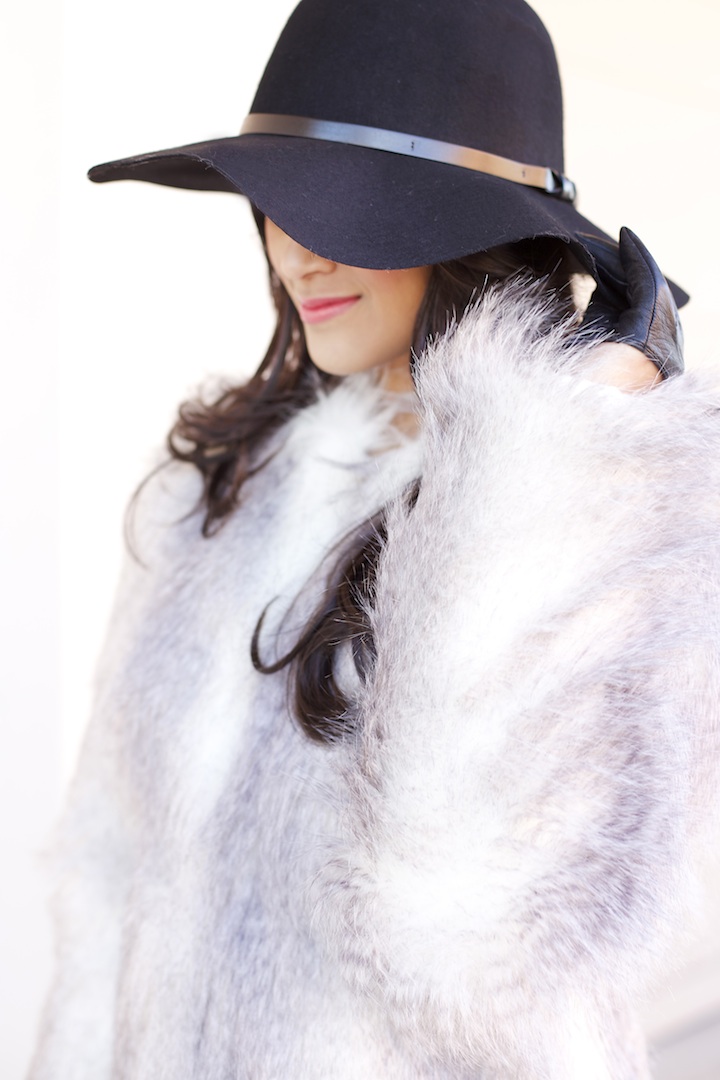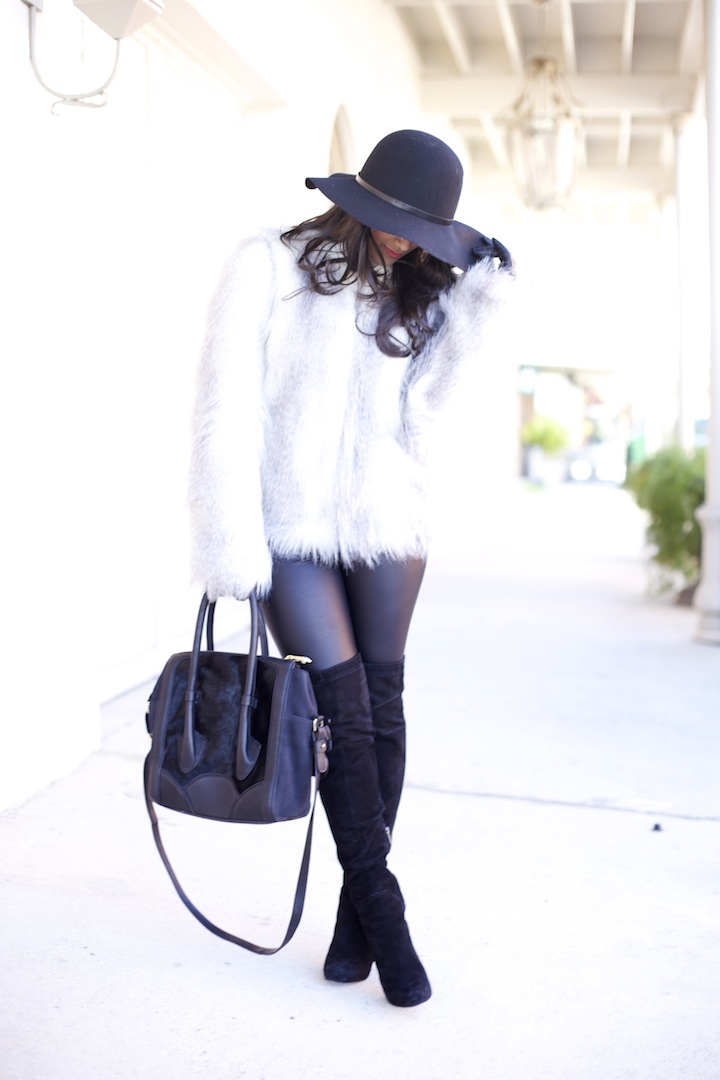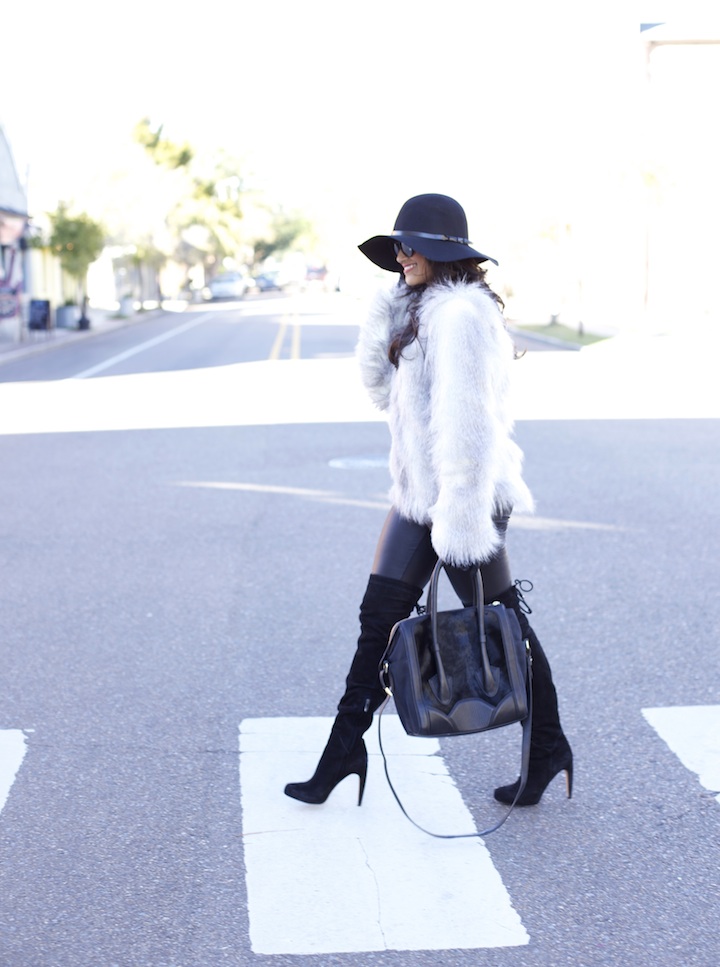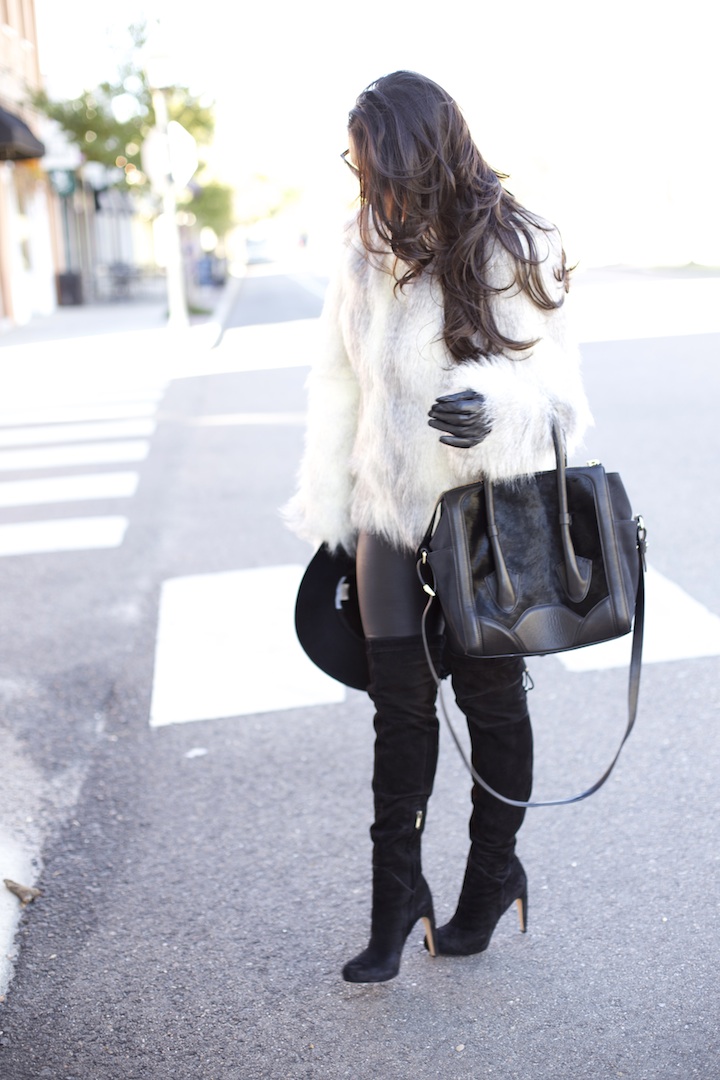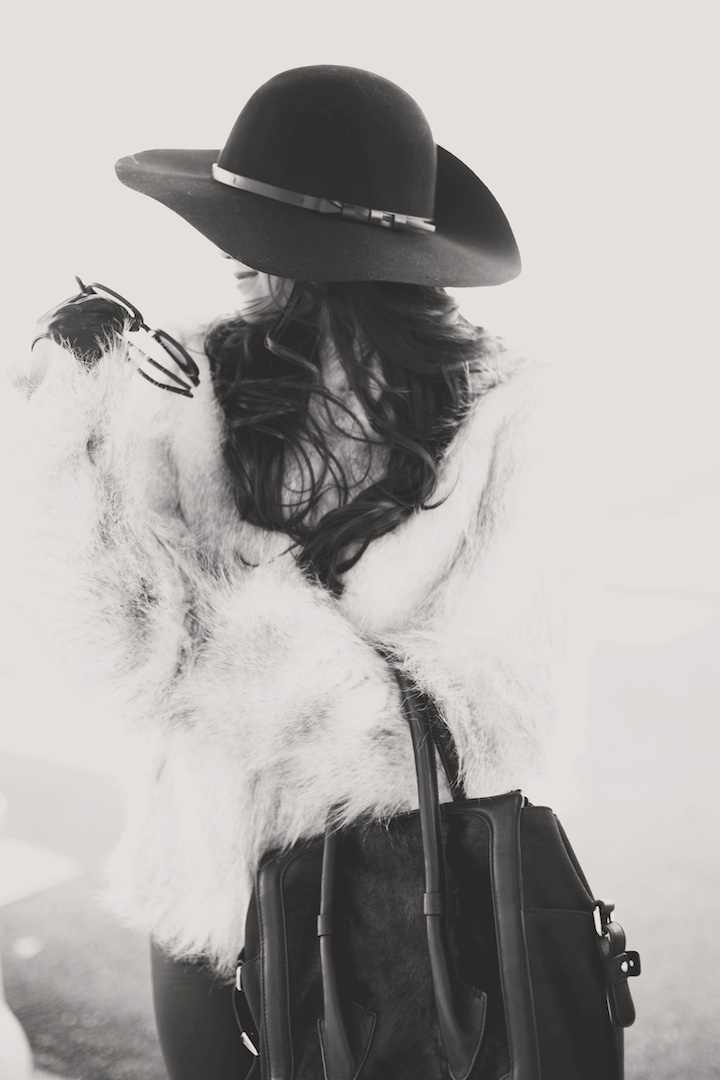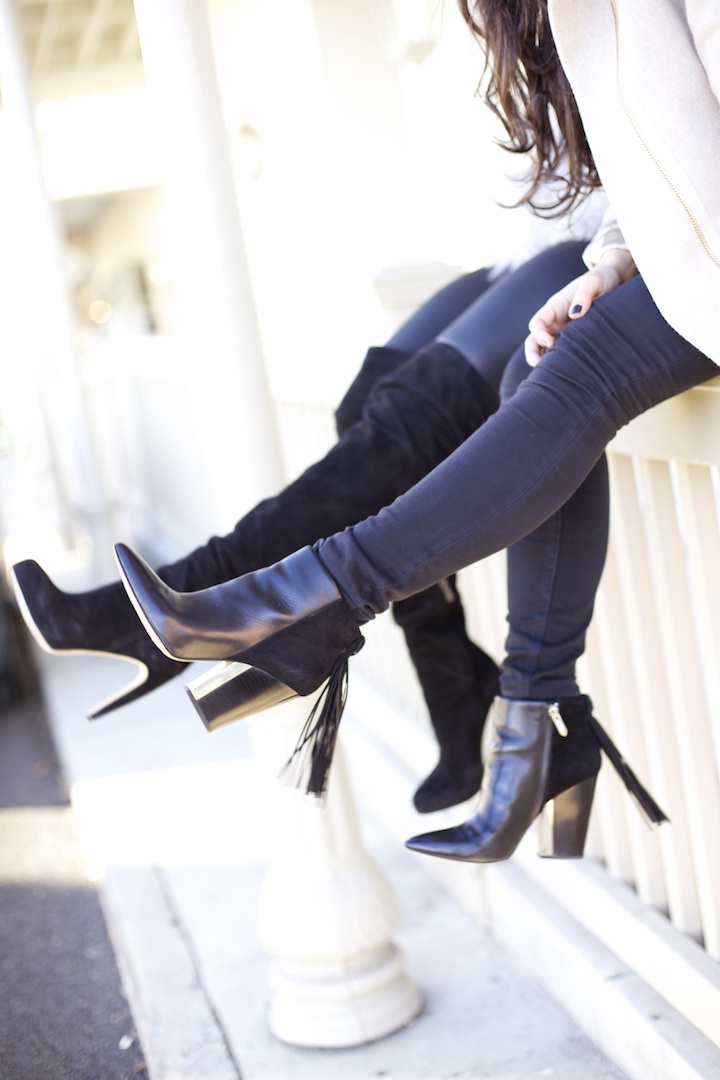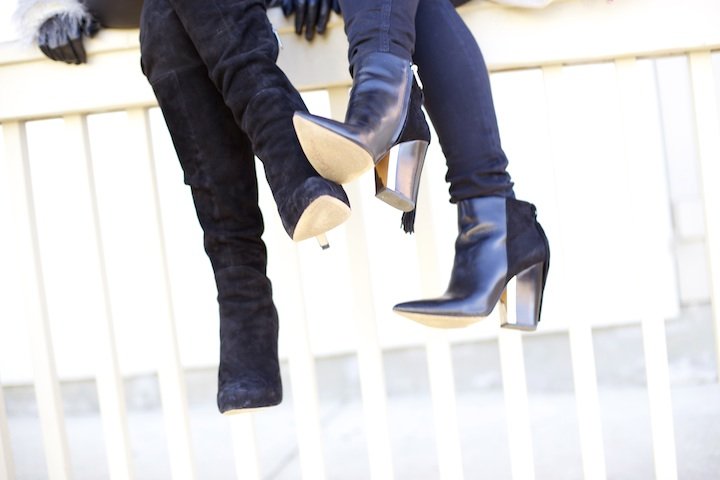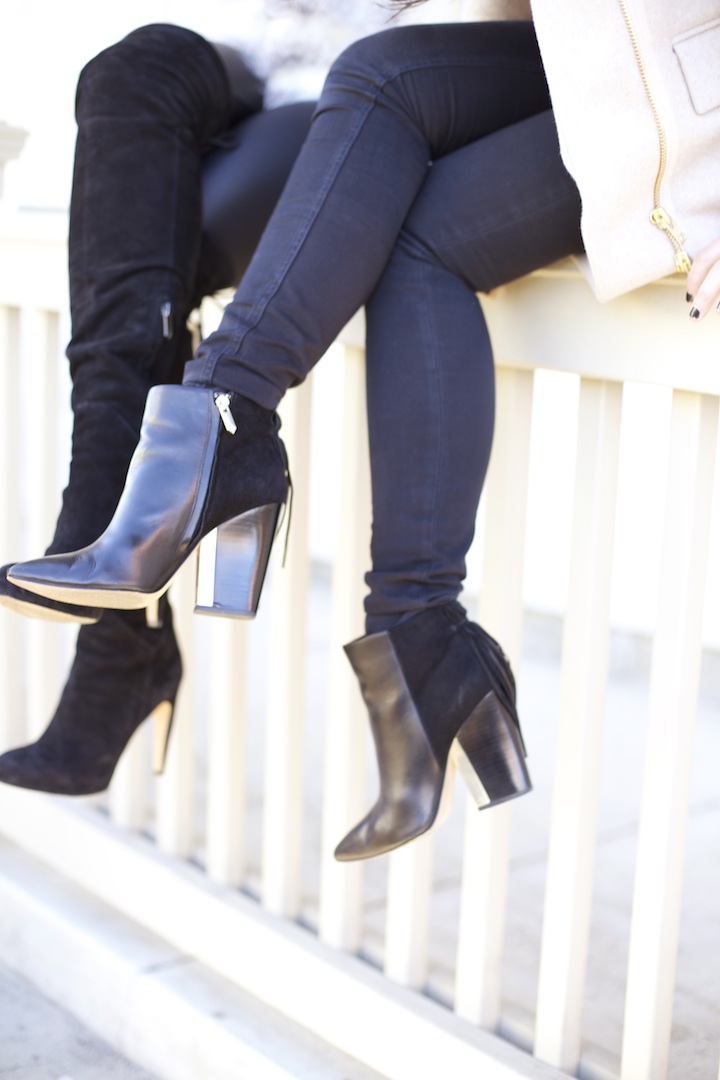 Photos by: Kaela Rodehorst Williams
| Shop This Look |
Outfit: Faux Fur Jacket c/o H&M | Faux Leather Leggings | Floppy Hat c/o ASOS | PLV Butler Tote via The Mix | Sam Edelman Kayla Over The Knee Boots | Mirrored Toulouse Sunglasses c/o Krewe Du Optic
Good Morning readers, thank God it's Friday right?  Also, thank you to everyone who came out to the event at Candy Apple boutique on Tuesday night. The event was a great success and we appreciate all of your business!
About this look: I spotted this faux fur jacket while we were preparing for the grand opening of H&M in New Orleans and I just knew I had to have it. I'm sure that most of you who live down south may be thinking, "Yea, that's super cute, but when would I ever wear a fur jacket here in Louisiana?" Well, you're right! Most people wouldn't wear one down here in the south, but that is what makes it so special and gives it that 'wow' factor. It doesn't have to reach below zero degrees for you to throw one on over a dress or wear it with a pair of leather leggings for a night out.  It just makes you look all the more glamorous than you already are.
  As for these boots, I'm sure you all know how obsessed I am with them by now! They're just downright fabulous and if you haven't tried a pair of over the knee boots yet this season, I highly recommend it. Strutting a pair of over the knee boots is another glamorous way to stand out in a crowd this season. They just look so sleek and stylish.
Now, head on over to District Dress Up to see how Abbey styled this same fur jacket from H&M with her Sam Edelman Over the Knee boots.