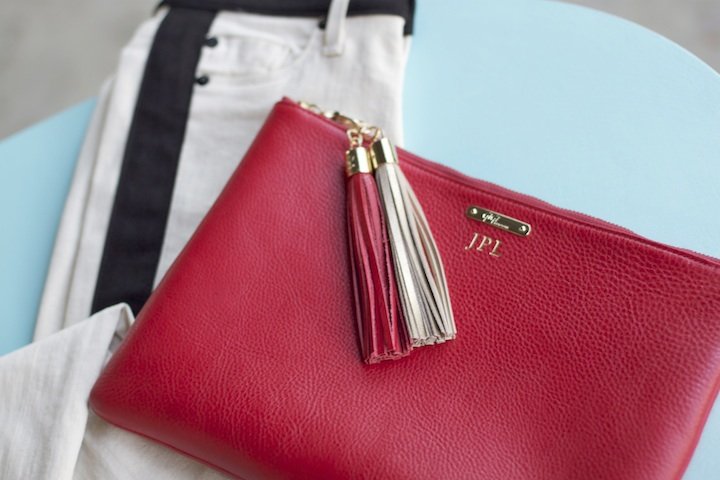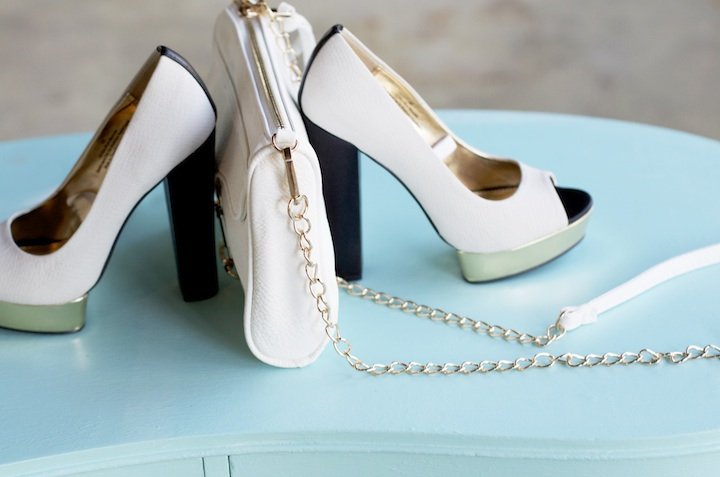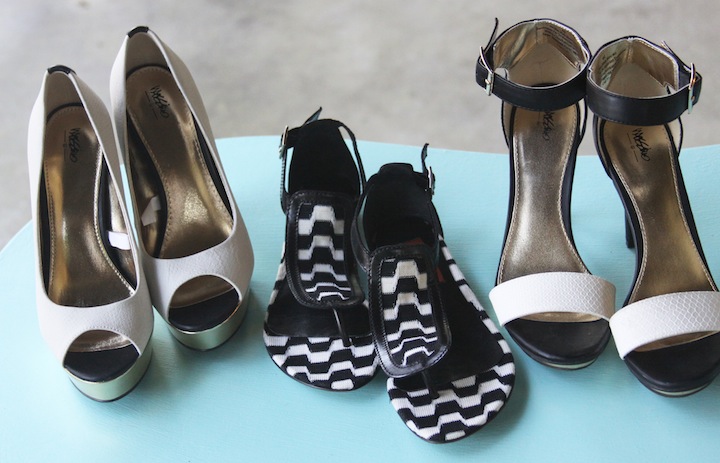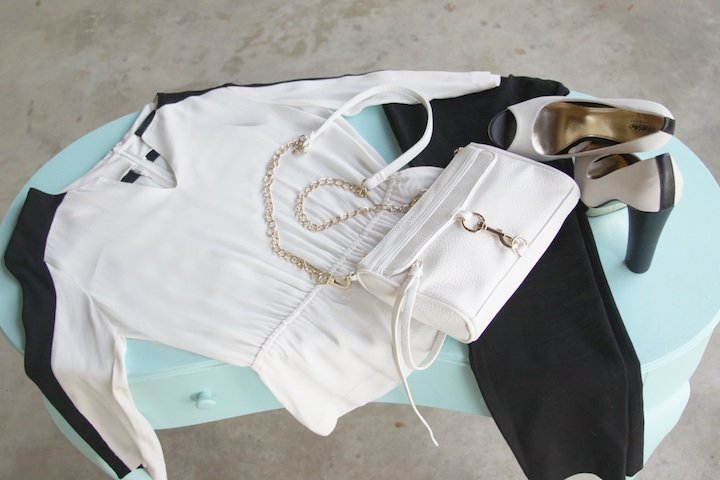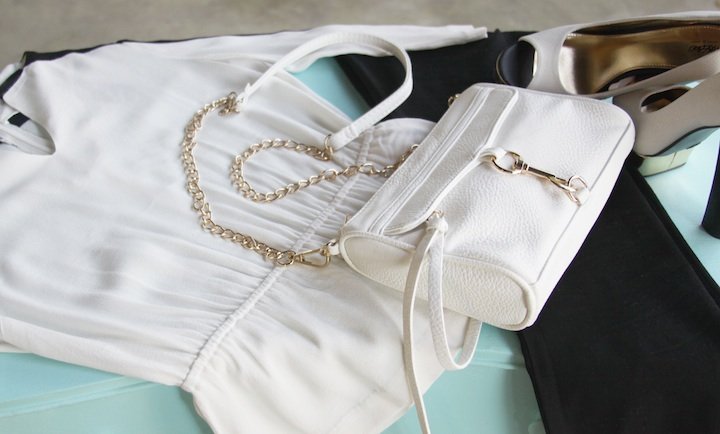 Photos by: Kaela Rodehorst Williams
Outfit: Red Uber clutch c/o (Thank you to Gigi New York) | Black and White Leelo Jeans (Hudson) | Black, White & Metallic Peeptoe Pumps (Target) | White Rebecca Minkoff-inspired handbag c/o (Thank you to Candy Apple:: a blog shop | Black & White ankle strap heels (Target) | Black & White zigzag sandals (Missoni) | Black & White top (Bebe)
Good Morning readers, TGIF right?  This is the last behind the scenes look at upcoming outfits for Haute Off The Rack before the weekend. By Monday there will finally be an outfit post up on the blog.  Next week, you'll see three different ways to wear these black and white tuxedo stripe Hudson jeans pictured in today's post. As you can see, I'm kind of on a black and white kick right now. I just love how classic and chic the colors look paired in an outfit together.  However, I usually always have to add a pop of color into my black and white looks like red or neon or a metallic hue.
On another note, I really want to thank you all for your support on my Doves of a Feather necklace that I collaborated with Dotted Tusk.  I just love all of the postivive feedback from everyone and I'm so glad that you all like it.  You can order one here –> Doves of a Feather
Also, another huge thank you goes out to NOLAwoman.com for writing such a wonderful article about Haute Off The Rack. You can view the article here–> NOLA Woman
P.S. Below is sneak peek of next week's outfit post.