Good Morning readers, as you know I just recently returned from an amazing trip to Cabo San Lucas with Blake (my boyfriend) and my blogger besties: A Pinch of Lovely, My Style Diaries and Carrie Bradshaw Lied. We also had the pleasure of bringing along amazing photographer and now friend, Taylor Cole! We stayed in Pedregal at Casa Verde thanks to the lovely ladies at ShopBellaC. We had the most amazing view of the Pacific ocean as well as all of Pedregal from our suites as you can see in the photo below! Be sure to scroll through the rest of the post to see photos of all the fun things we got to experience in Cabo.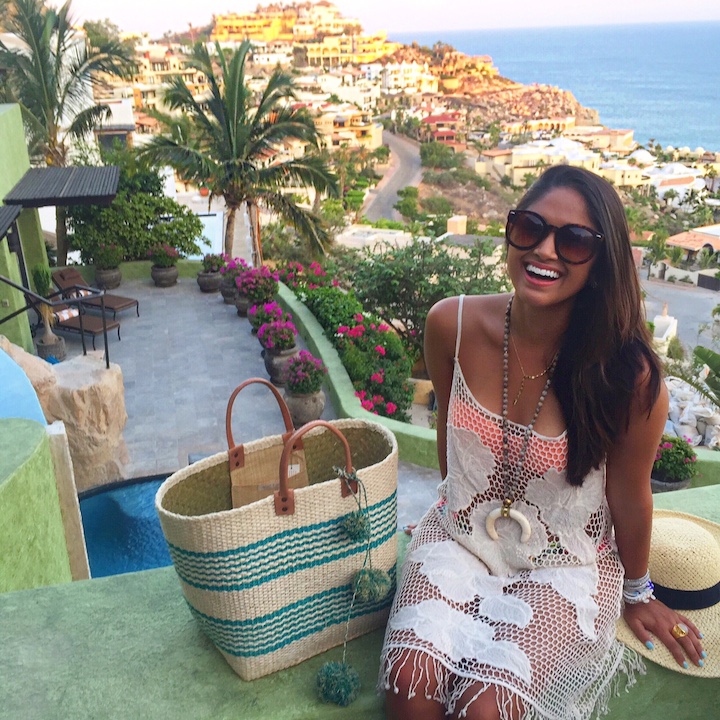 The view from our house
Outfit Details: Coverup c/o ShopBellaC | Caracas Tote c/o Mar Y Sol | Beaded Tusk Necklace c/o @AudreyAllmanDesigns
What I Packed: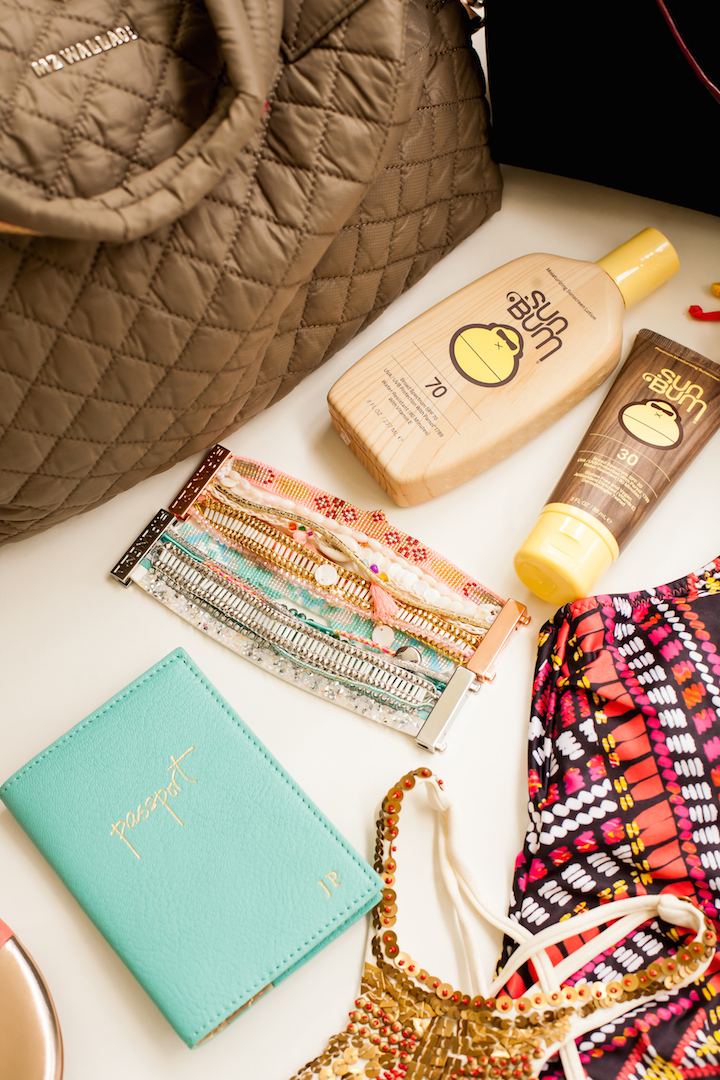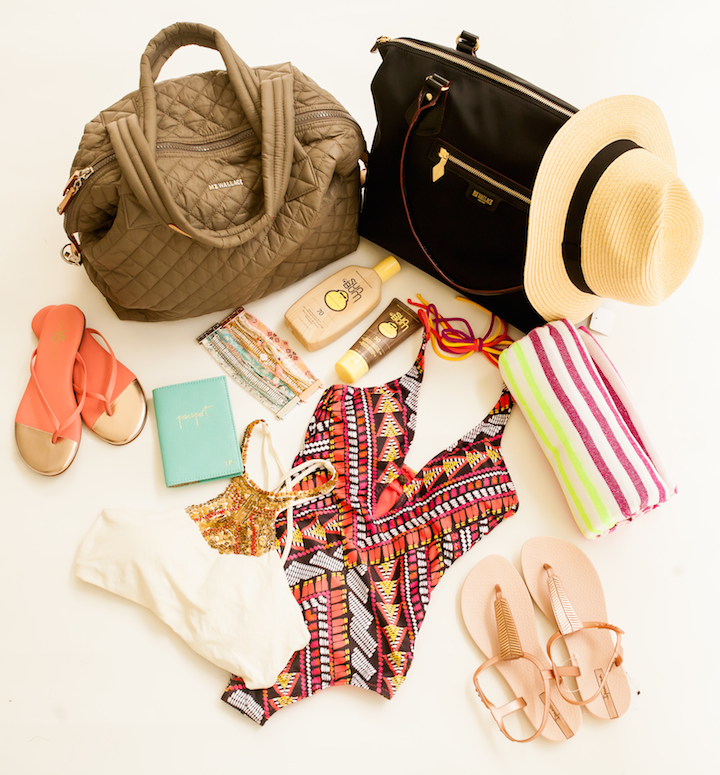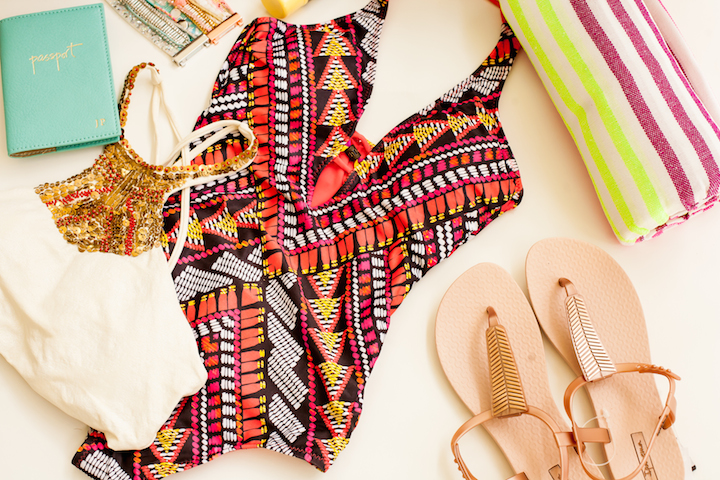 | Shop My Packing List |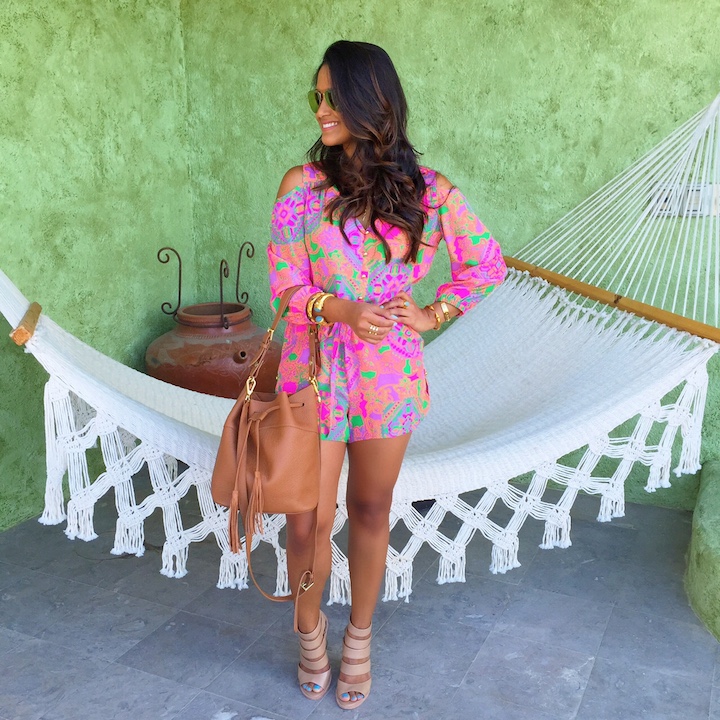 Hammock nook at Casa Verde
Shiloh Romper c/o Alice & Trixie | Natalie Wedges c/o Elaine Turner <–SALE Alert! Jenn Bucket Bag (designed by Haute Off The Rack in collaboration with GiGi New York)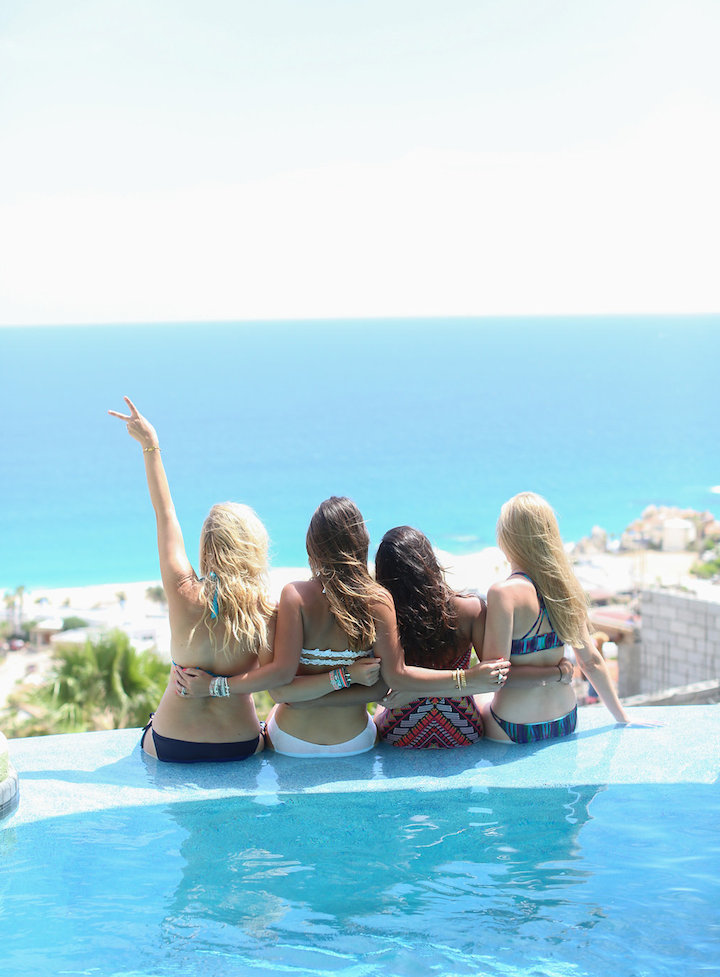 The pool at our house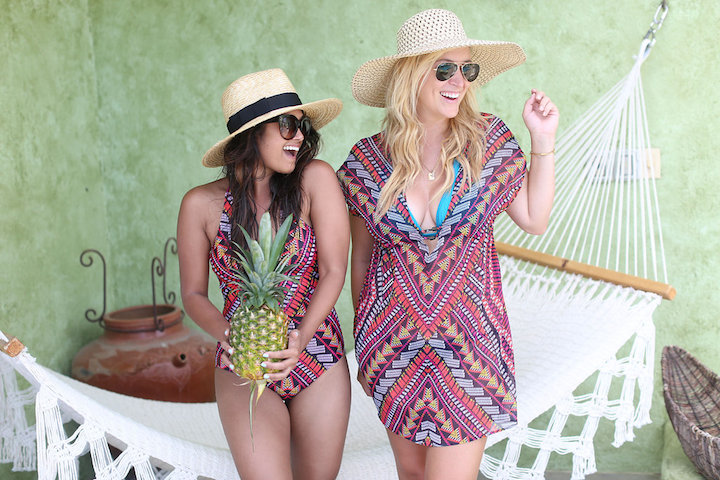 Outfit details: One Piece Swimsuit c/o Becca Swimwear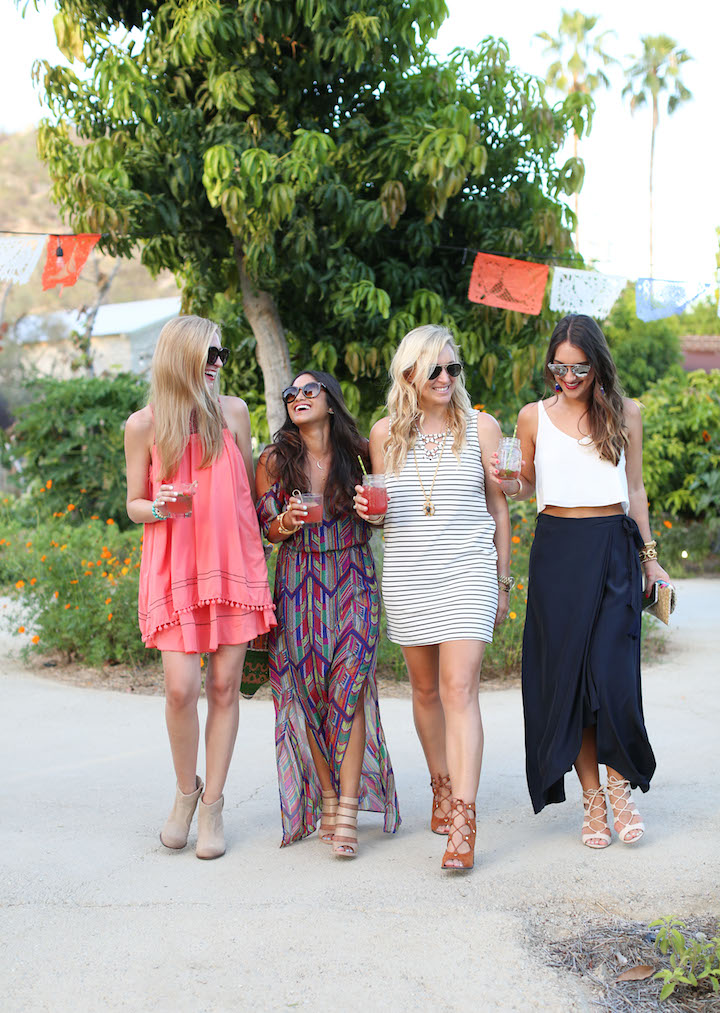 Before we sat down for a lovely dinner, the hosts gave us a tour of Flora Farms! Thank goodness we were able to carry around our drinks because it was so hot out that night!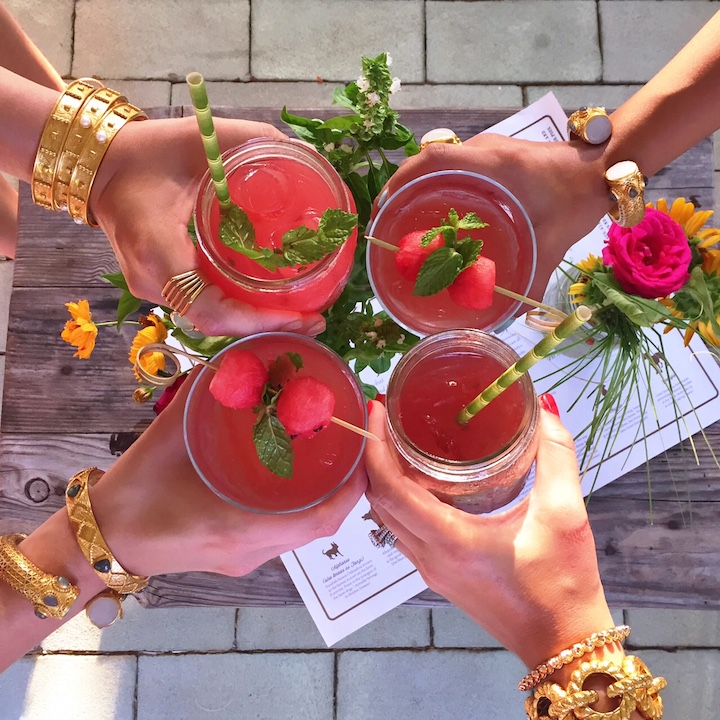 The watermelon cocktails at Flora Farms also called 'the Vine' were absolutely delicious!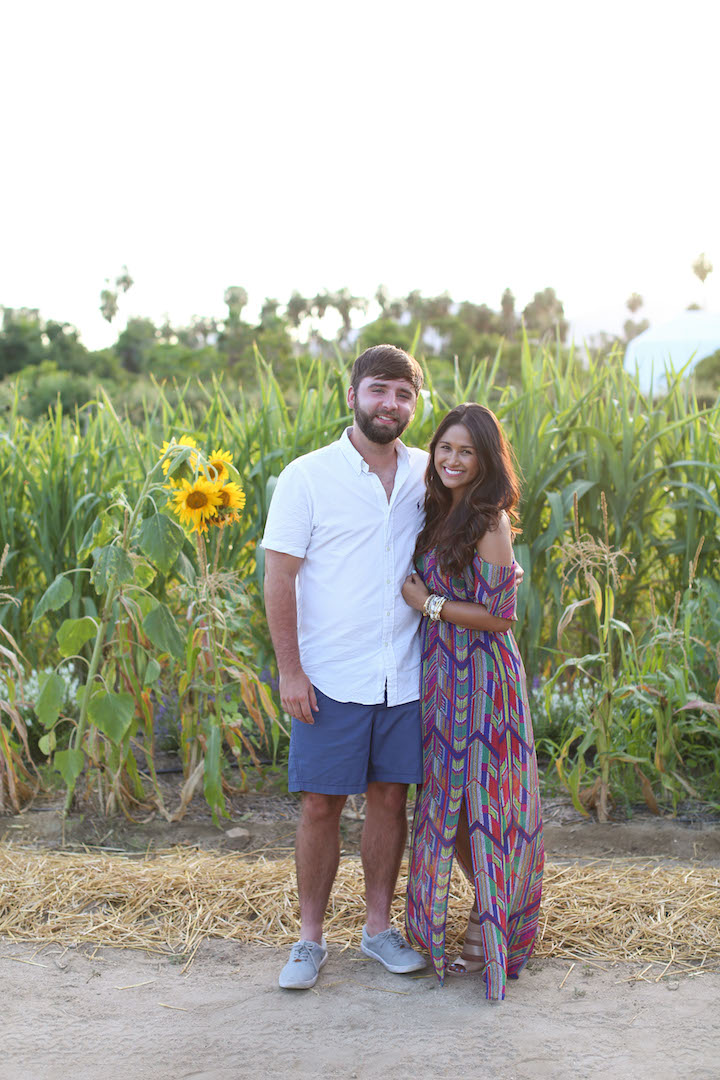 Me & Blake touring the gardens at Flora Farms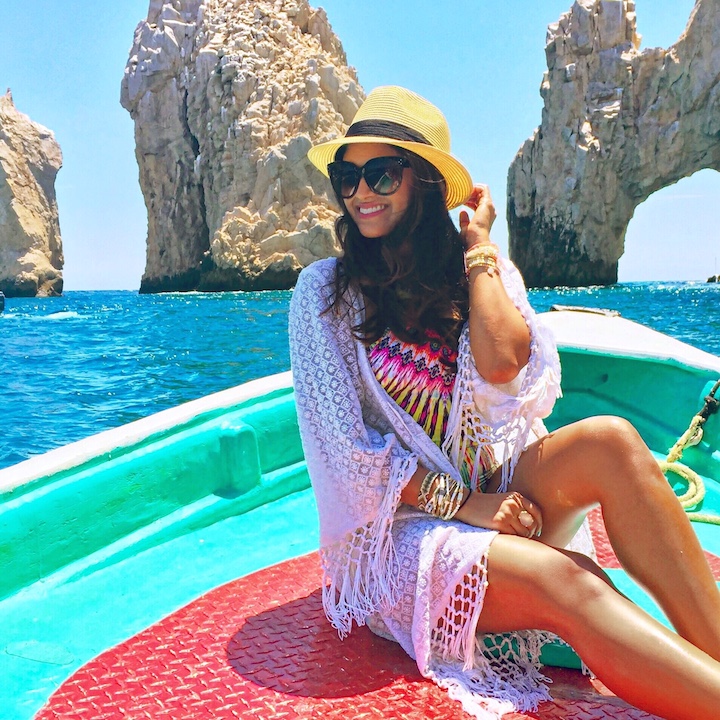 Glass bottom boat ride to see the all the fish, Lover's Beach and the famous arches!
Outfit: One Piece Swimsuit & Coverup c/o PilyQ | Straw Fedora c/o Shop Prima Donna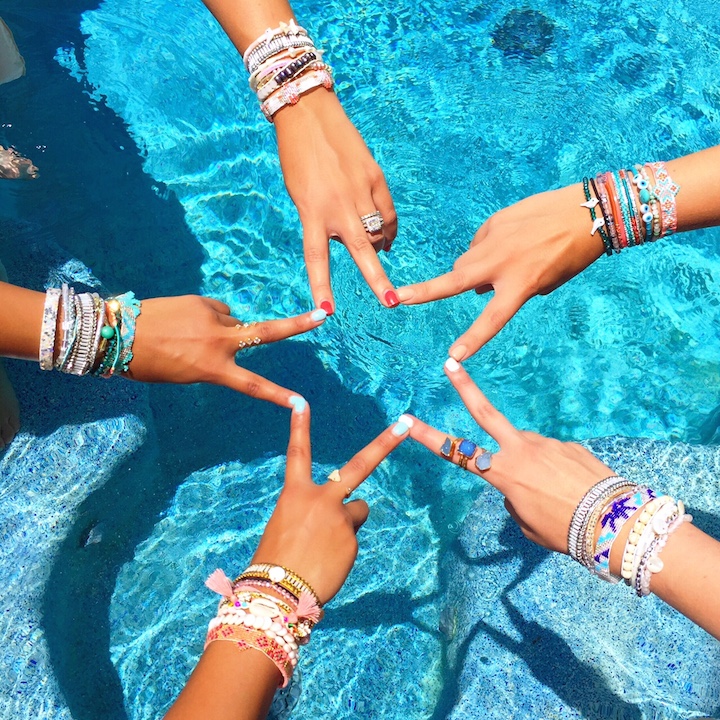 All in One stacked Bracelets c/o Hipanema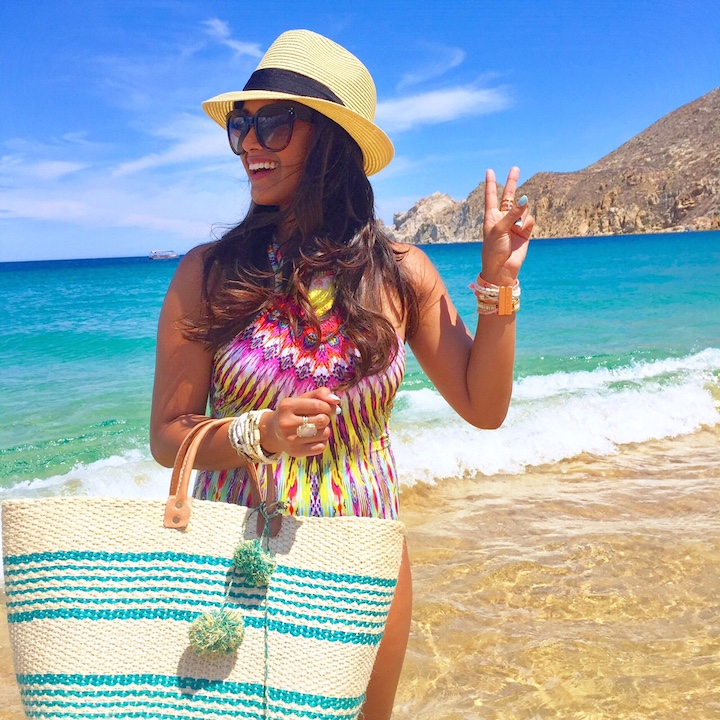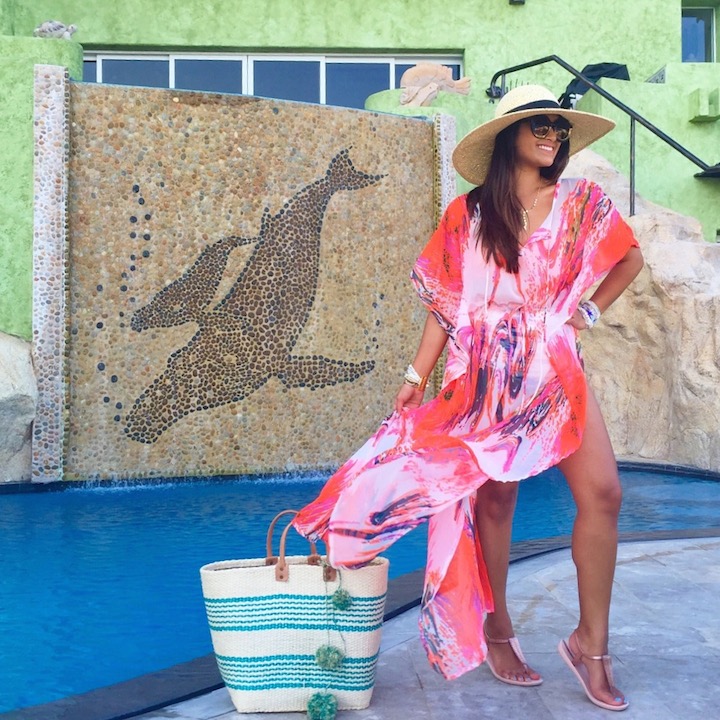 Colorful Kaftan c/o ShopBellaC | Sandals c/o Ipanema <–so comfortable and cushiony
Bar Esquina at the Bahia Hotel was by far my favorite restaurant that we ate at during our trip. In fact, we loved it so much, we ate there for lunch and dinner! For dinner, I ordered the lobster pasta and for lunch we split all kinds of gourmet pizzas, salads, sandwiches and cocktails.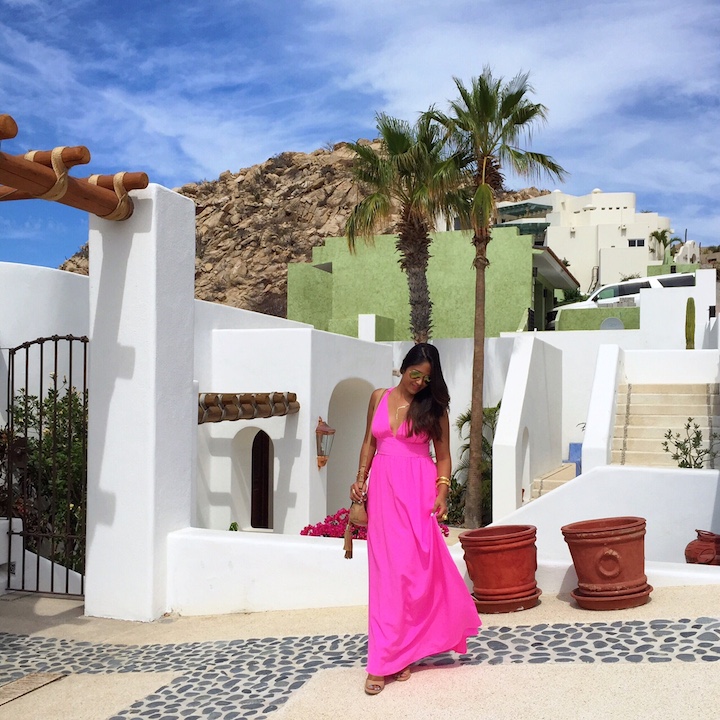 Outfit: Hot Pink Maxi c/o Yumi Kim (also available here)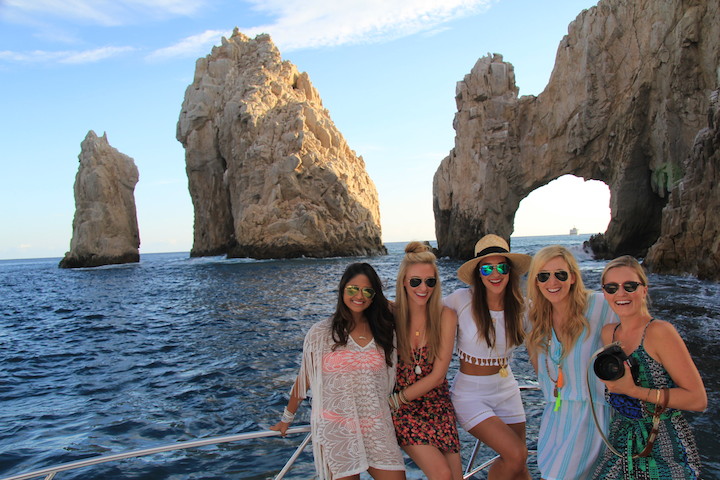 I'd have to say that the top highlight our Cabo San Lucas trip was the sunset cruise with Cabo Fishing and Tours on the Blue Sky boat. The weather was absolutely perfect with just the right amount of breeze and the sunset views were stunning. On top of that, the crew made sure that we had a cold beer in hand at all times and the captain allowed us to all get as many photos as we wanted in front of the beautiful Cabo arches. As you can see here, we got plenty! Even though we had a camera, they made sure to get plenty of photos for us too with their camera in case we missed anything. The boat ride lasted two hours and the only thing I could complain about is that I wish I were still there now on that boat instead of at my desk. This crew truly went above and beyond for us! We will definitely be coming back! Oh and in case you're wondering, you're allowed to bring snacks too!!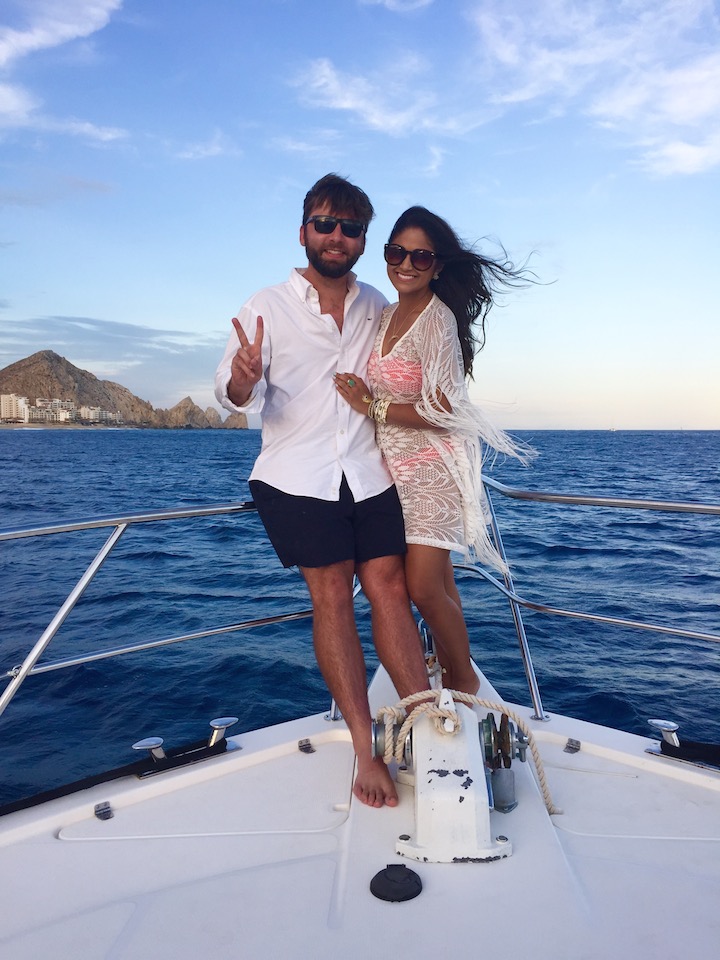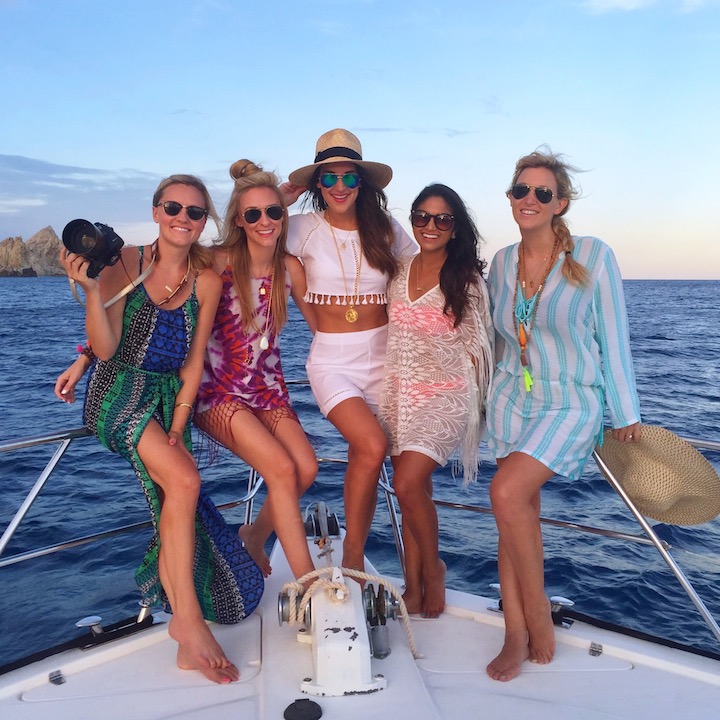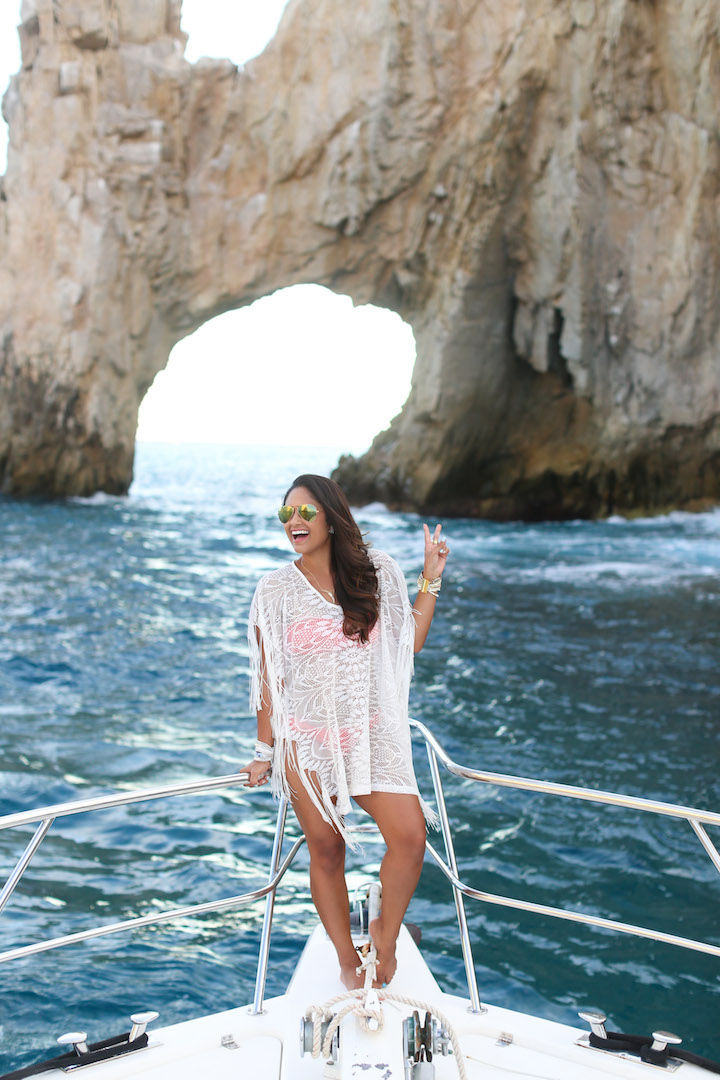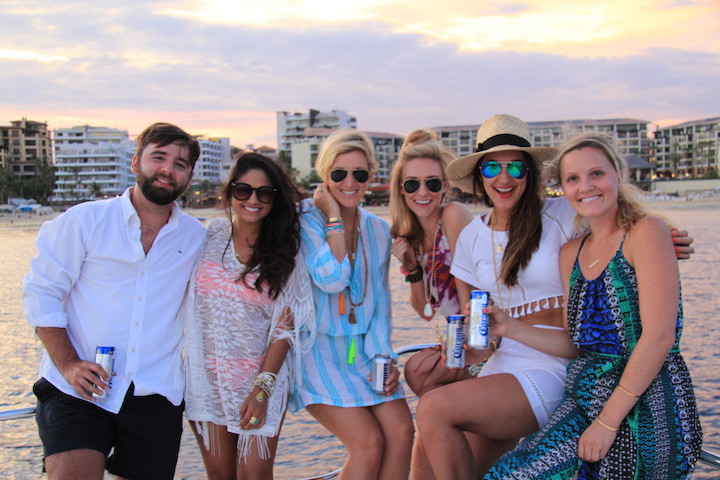 Just because I'm such a foodie, I thought I'd end the post with favorite restaurants from Cabo!
Restaurant List: Bar Esquina, Templo Cabo, Lorenzillo's Los Cabo, Hacienda Cocina Y Cantina (best Mexican food we had while were there), Flora Farms