It might officially be fall on the calendar, but it is still way hot in Louisiana! This is why I'll be rocking my boyfriend shorts instead of boyfriend jeans until the weather finally cools down. Who's with me!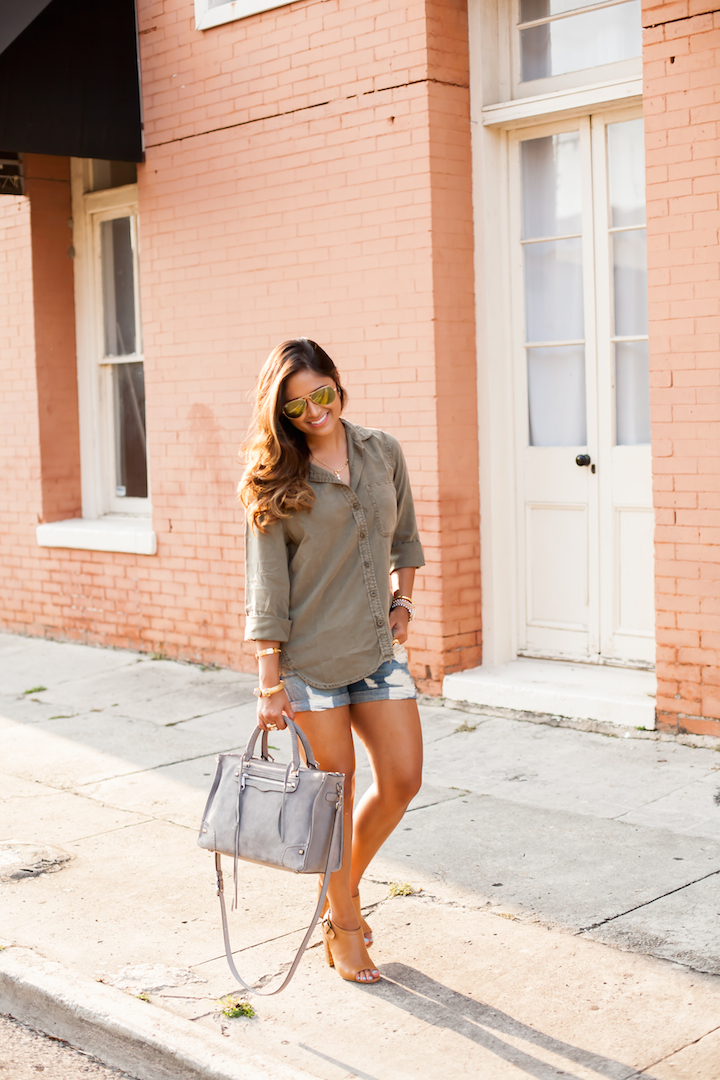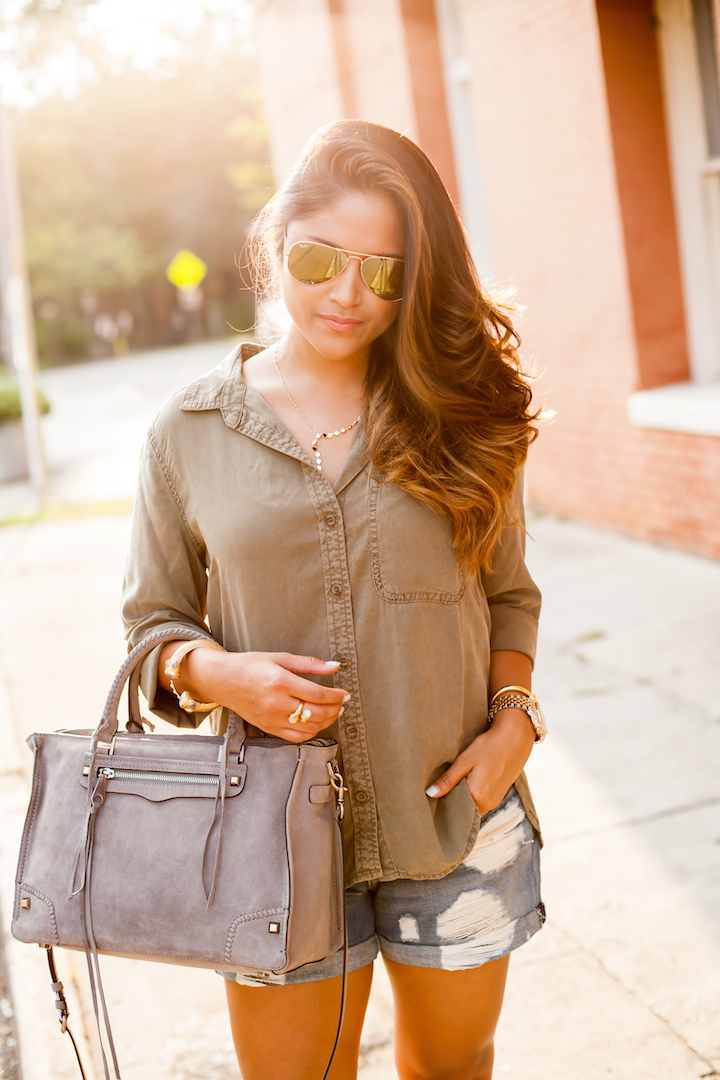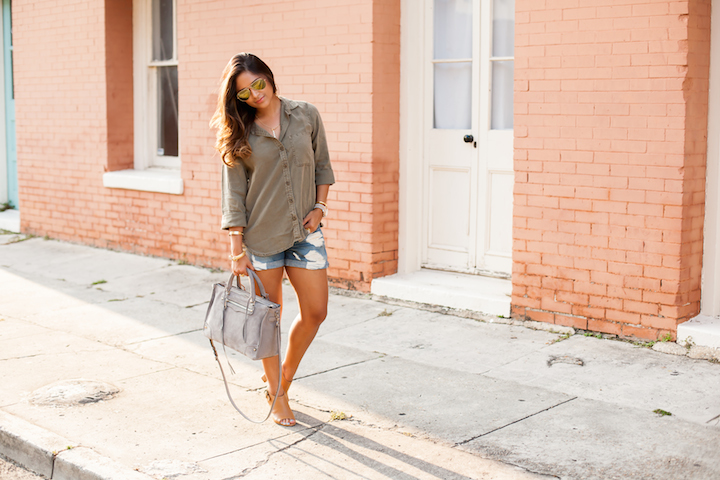 Photos by: Kristina Britt Photography
| Shop This Look |

Outfit: Rag & Bone Boyfriend Shorts | Shirt Tail Button Up Top c/o Bella Dalh | Rebecca Minkoff Regan Satchel c/o Emma's Shoes | Tan Slingback heels (available at Emma's Shoes in Metairie, LA) Similar (here)
Jewelry: Y-necklace c/o Melanie Auld Jewelry | Michael Kors Watch | Baroque Cuff & Baroque Wrap Ring c/o Julie Vos
Good Morning everyone and Happy Friday! Are you surprised that I'm wearing an olive shirt in today's post? I tend to let my color obsessions go a little too far sometimes, but I think that most of you will agree that it's a such a great neutral color for fall especially during this transitional phase! And if you don't agree, I don't care because "olive-it!" Haha! Get it? I thought it was really funny last night. Anyway, I hope you all have a great weekend.
P.S. I know these denim shorts are a tad pricey, but they're literally the best length and fit of boyfriend shorts I've ever owned and super comfortable on top of that!