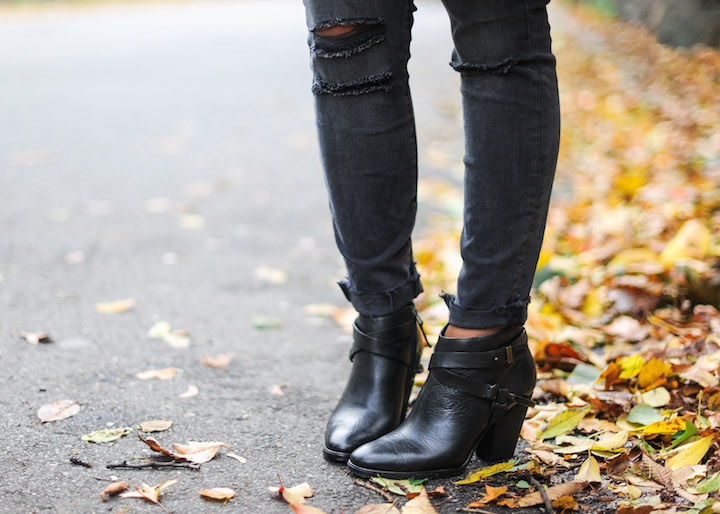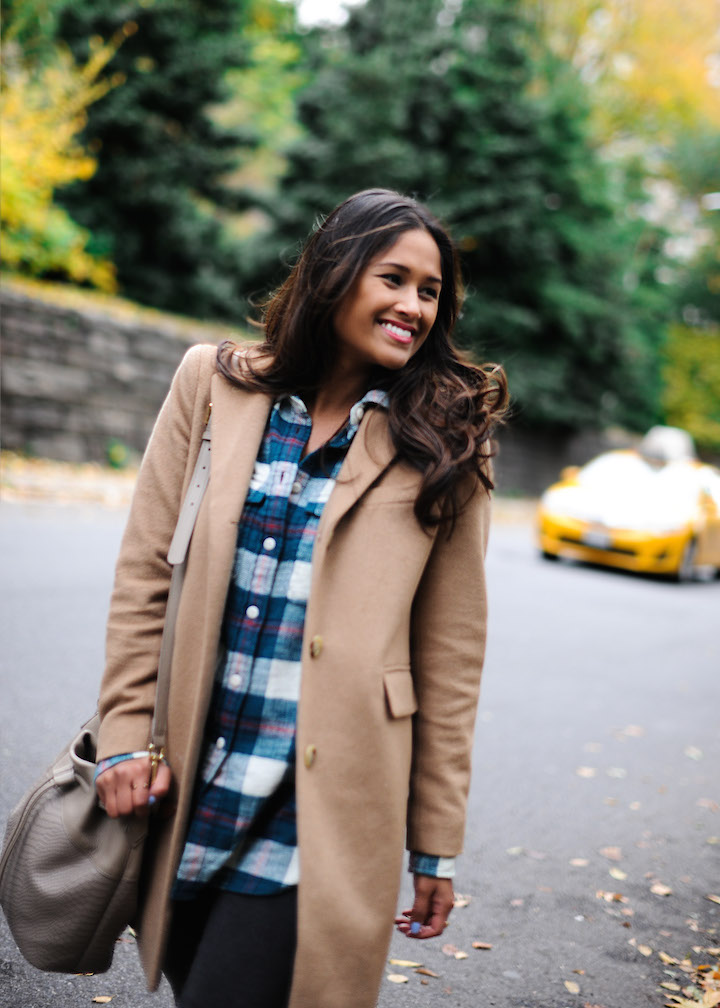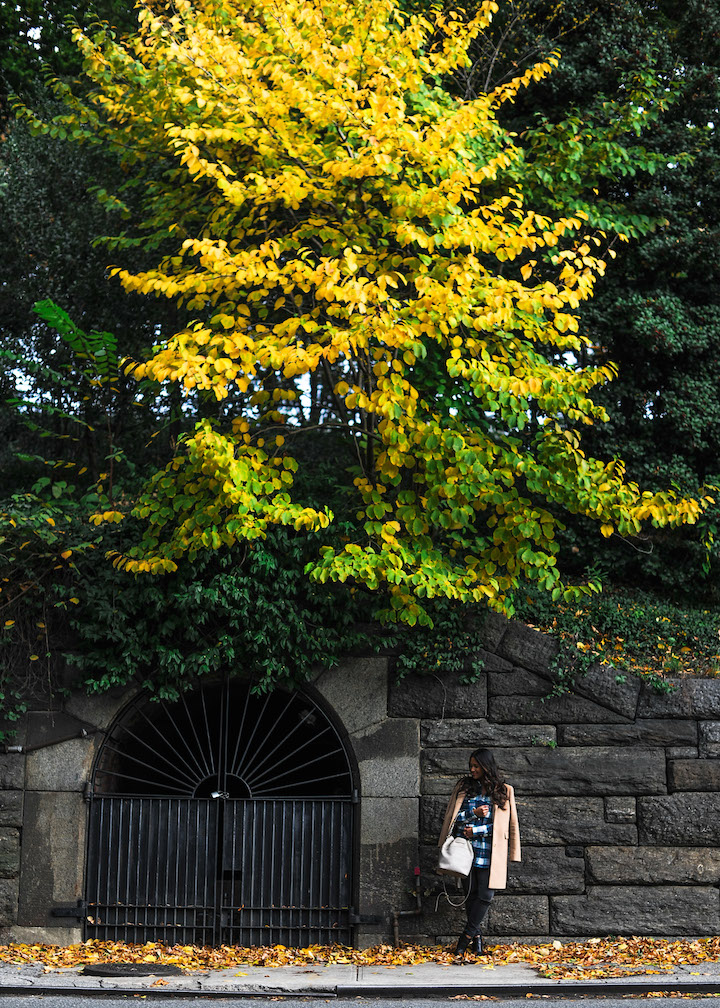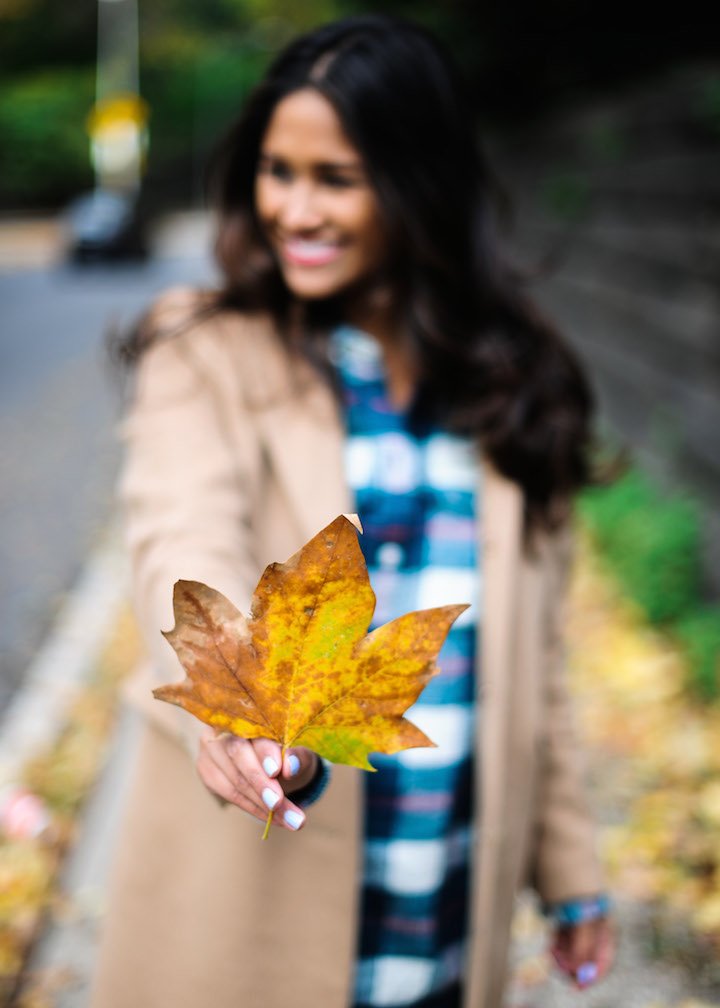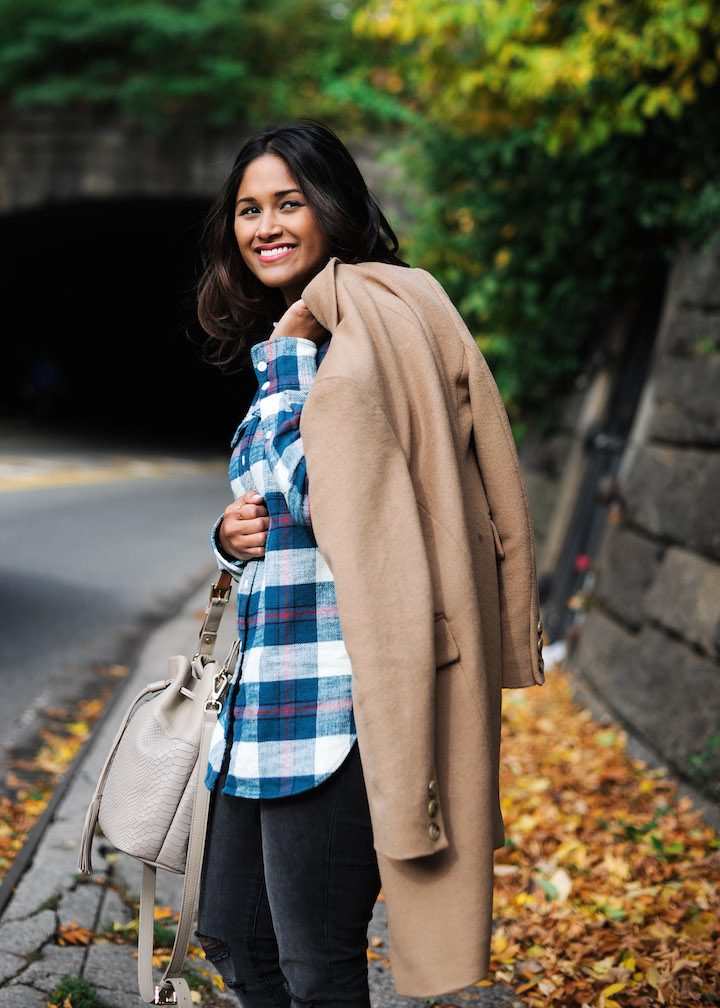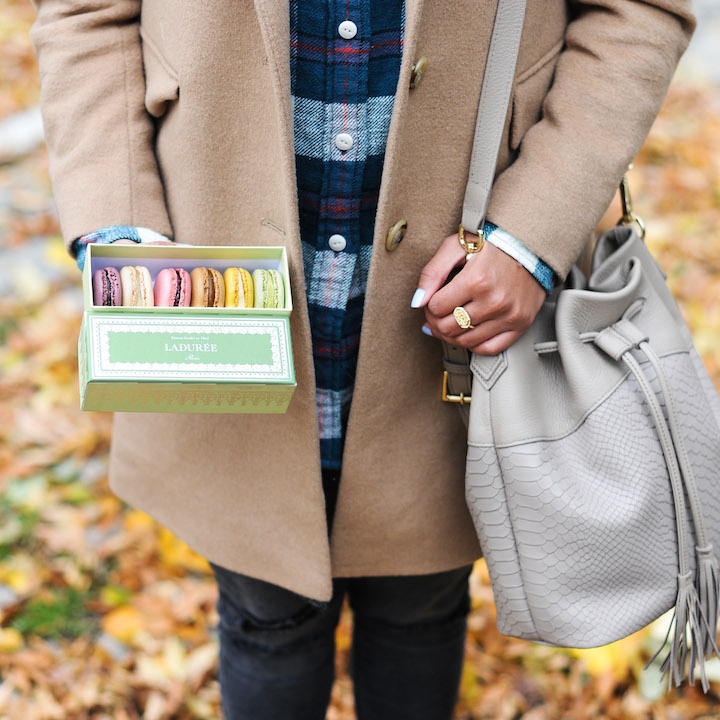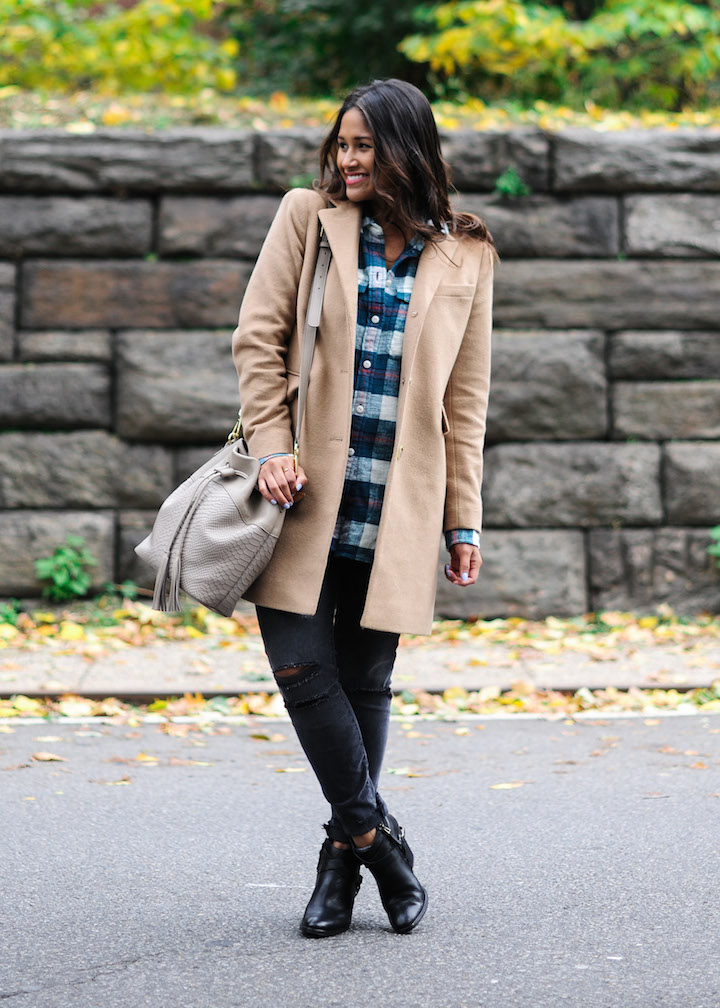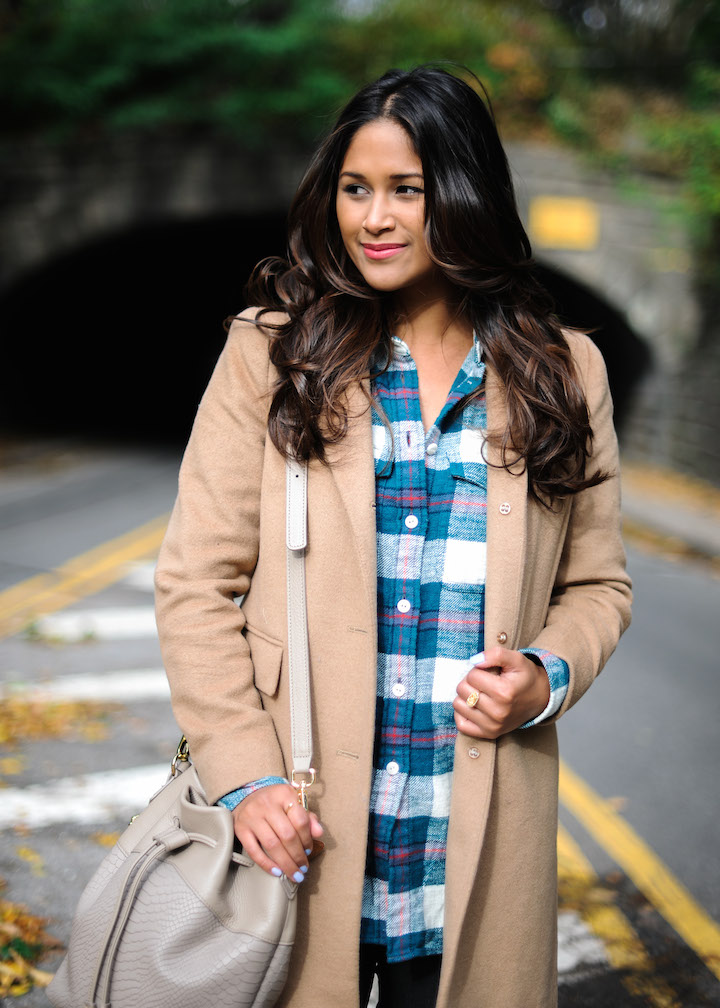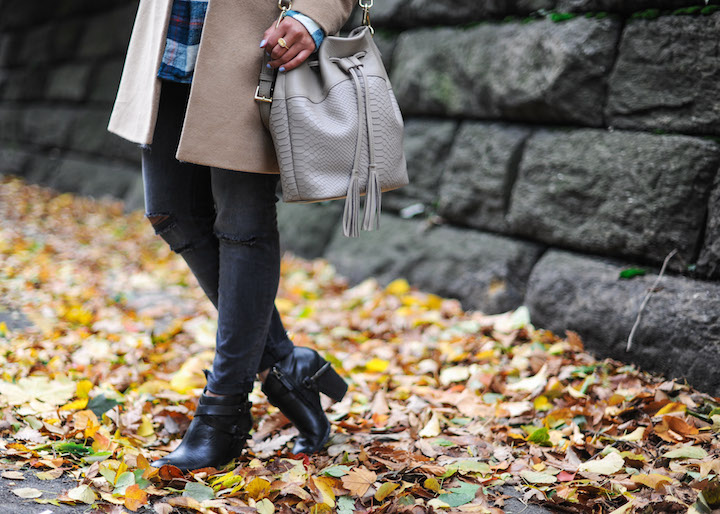 Photos by: George Elder
| Shop This Post |

Outfit: J Brand Mid Rise Cropped Skinny Jeans | Plaid Flannel Shirt (wearing sz 0) | Dolce Vita Booties c/o Elle Boutique in New Orleans | Camel Coat (wearing sz 2 Petite) | Jenn Bucket Bag (designed by Haute Off The Rack via Gigi New York) SALE Alert! 1 day only! Get 15% OFF your entire Gigi New York purchase! Offer expires tomorrow!
Good Morning readers, if you've been looking for the perfect cozy, boyfriend-style plaid shirt, you're looking at it right now!  I know I've styled a bunch of different plaid shirts this fall, but this one is by far the coziest and best boyfriend-like shirt. It's a much thicker material than my Rails plaid shirts so it will definitely keep you warm, and you buy your normal size and still get the boyfriend fit. I am wearing the size 0 in these photos and as you can see it still has a long oversized fit.  You can even wear it as a light jacket with a plain tee or tank. My favorite part though is that it gives you that "borrowed from the boys" look without actually having to borrow your boyfriend or husband's clothes. I fee like this camel coat gives off that same vibe with its boxy and masculine shape, which I love.  What are your thoughts on the "borrowed from the boys" trend? Haute or Not Haute?
By the way, these photos were taken near Central Park by George Elder during my last trip to NYC for the launch of the Jenn Bucket Bag with Gigi New York. Just thought I'd fill you in case you were wondering where those beautiful leaves came from. Unfortunately, our leaves don't quite look like that yet!