If you've been following along with me on Instagram lately then I'm sure you've seen this grey pom beanie and you know that I'm kind in love with it. Not only is it a vital cold weather accessory, but it's also perfect for hiding flat or dirty hair, which I'm usually pretty guilty of. In this case, I'm actually wearing it paired with this look because I love how it gives my blush trench a more casual vibe.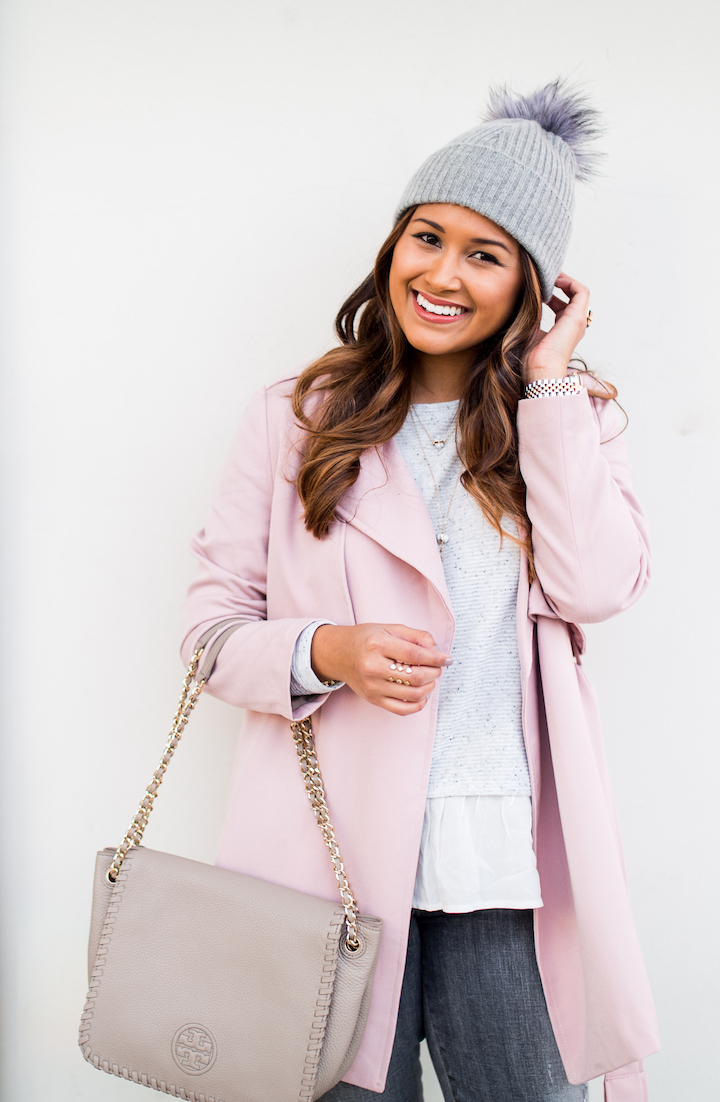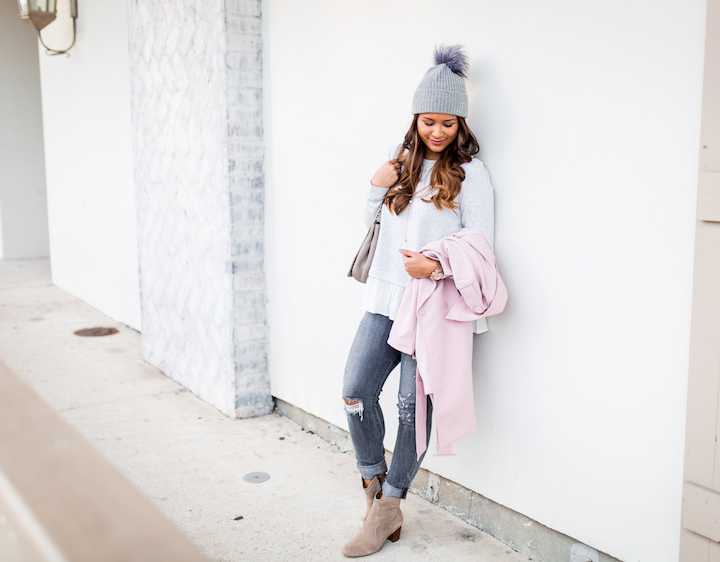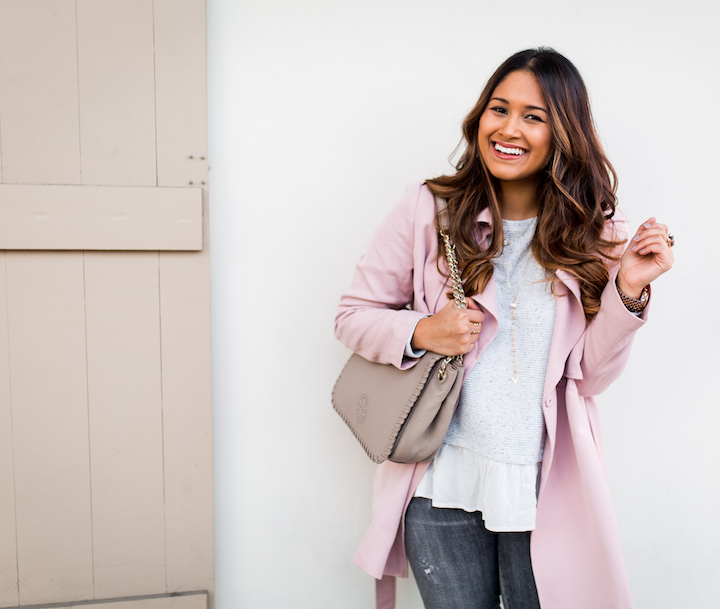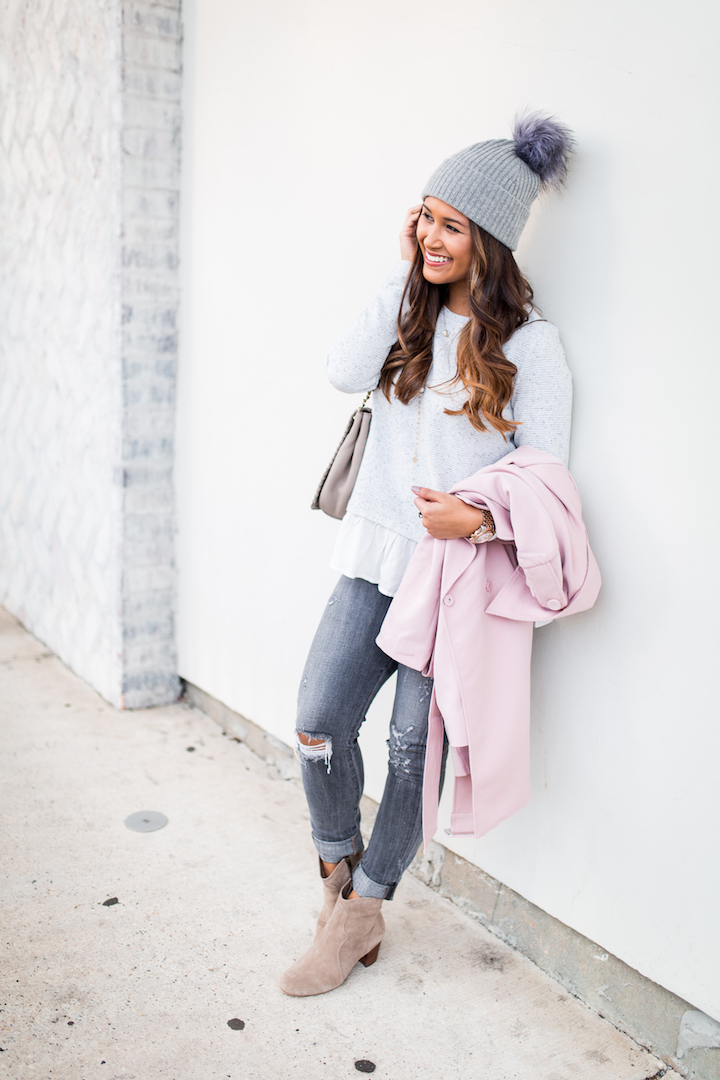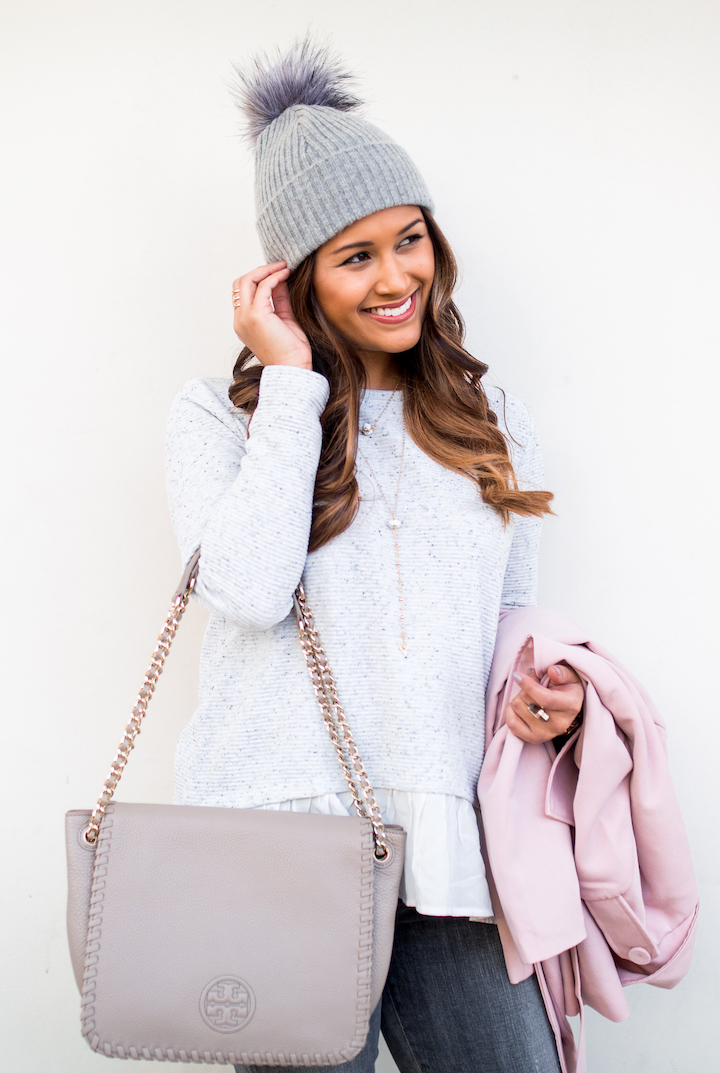 Photos by: Lainey Reed Photography
| Shop This Look |

Outfit: Blush Trench c/o Chicwish (also available in teal) —wearing sz small | Carlie High Rise Skinny Jeans | Ankle Boots (similar here) | Layered Ruffle Top | Tory Burch Small Marion Shoulder Bag (also available here) | Similar Grey Pom Beanie
Jewelry: Lariat & Marble Pendant Necklace c/o Anna Liv Design (email to order: annalivdesign@gmail.com) | Jordan Open Ring c/o Kendra Scott | Michael Kors Watch
About my Jewelry: My neighbor/friend actually made this necklace set for me. I saw her wearing it one night and insisted that she make me a dupe set because I love lariats layered with a shorter pendant necklace. You can order this exact necklace set by contacting her via email–>annalivdesign@gmail.com
About the blush trench: A blush trench coat is the perfect solution to adding a soft hint of spring to your winter wardrobe especially as we move closer to the transitional season. At this point of winter I'm sure you're fully stocked up on winter coats, but this lightweight trench from Chicwish is easy for layering with additional warmer pieces for now and will still be useful later into spring. It's also perfect for Valentine's Day coming up next month.
Thank you to Chicwish for bringing you this post. All opinions are my own.