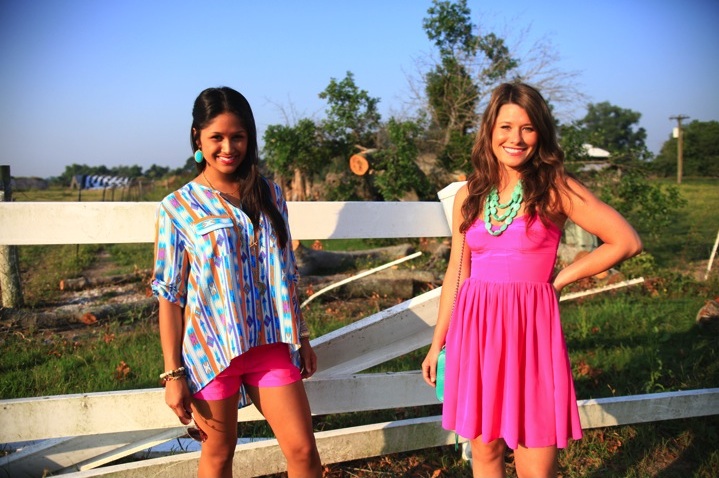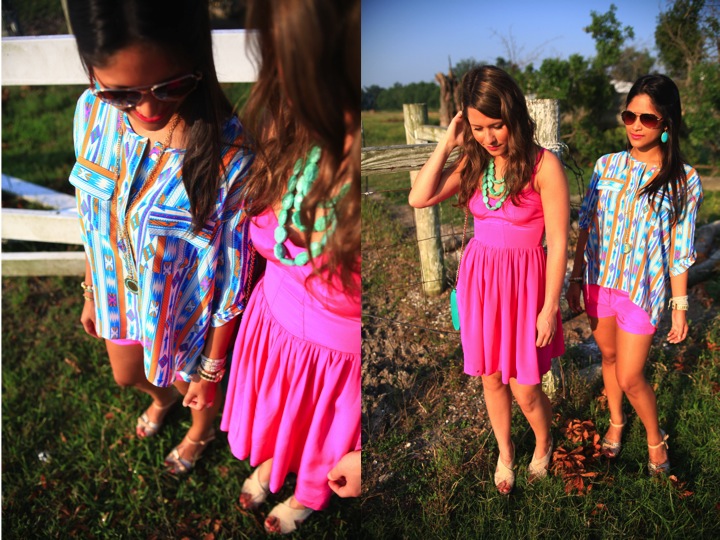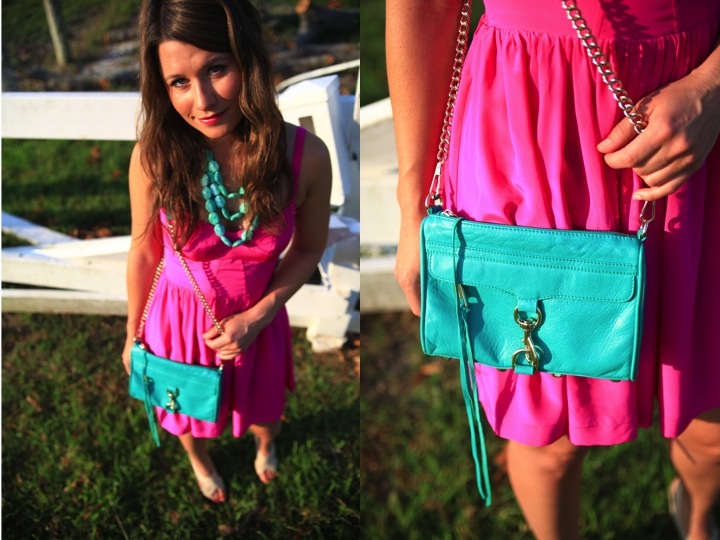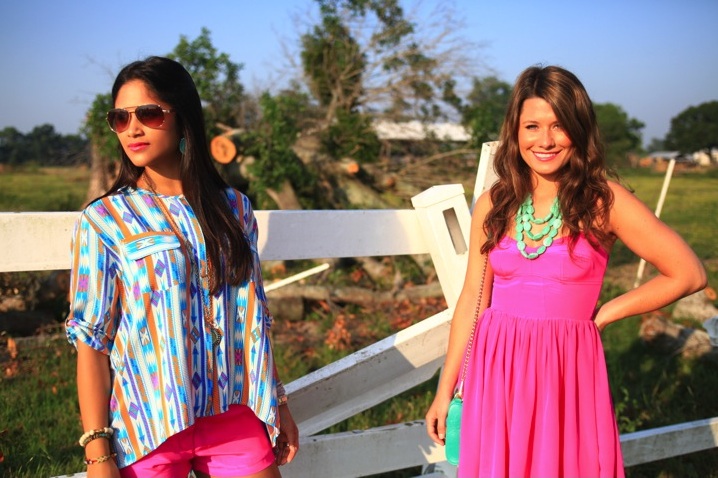 Photos by: Max Zoghbi
My outfit: Amanda Uprichard high low blouse and hot pink silk shorts (Thank you to Rodeo),  It Don't Mean a Thing Platform wedges (Seychelles)
Jewelry: Aqua earrings and bracelets (Thank you to Rodeo),  Ivory beaded bracelet (Thank you to Femme Fatale), Michael Kors watch old, similar (here), necklaces (Love)
Ava's outfit: Amanda Uprichard Champagne dress in hot pink (Thank you to Rodeo), Dolce Vita wedges (Thank you to Park Lane), Turquoise necklace old, similar (here), Mini Mac bag in bright green (Rebecca Minkoff)
Good Morning readers, I had so much fun shooting the new Amanda Uprichard arrivals with the manager of Rodeo boutique, Ava Lemoine.  Isn't she just darling!  Ava showed the me all of the new AU pieces immediately upon arrival, and I instantly fell for them.  The line offers ridiculously beautiful bright colors and unique, tribal-like prints.  I'm so thankful to Rodeo for providing me with all of the clothes to style and share with you, and I'm especially glad that Ava agreed to help me feature the line.
 I wish I could have added some arm candy to Ava, but we didn't have very much time before the shoot.  However, considering that we put all of this together at 6 am, I'd say we did a pretty darn good job.  How much do you love that bright green Rebecca Mini MAC bag against the hot pink dress?  It matched perfectly with the three-strand turquoise necklace.  I of course paired her outfit with some nude Dolce Vita wedges from Park Lane since there was already enough color from the the dress and accessories.  If you love this post, then make sure to head on over to Rodeo today to these pieces while they're still in stock!  Also, check back tomorrow for some more Amanda Uprichard!!
P.S.  Get excited because I'm shooting the VSA giveaway today, and will hopefully launch it on Monday!  Follow me on Instragram @Jennifarrr if you're anxious for a sneak peek!
Have a wonderful weekend!