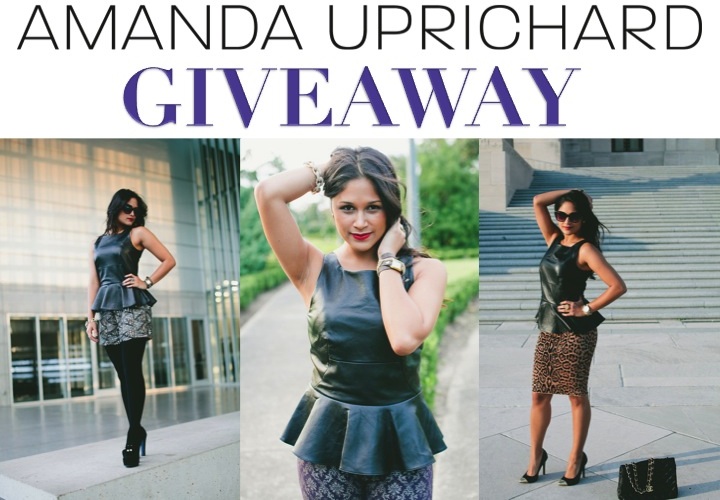 Enter the Amanda Uprichard Giveaway (www.amandauprichard.com) to win this adorable leather peplum top!
Amanda Uprichard has graciously reserved a Martini Peplum Top made of 100% authentic lambskin leather to accommodate the Haute Off The Rack giveaway winner!
Here is how to ENTER:
**1) Like Amanda Uprichard on Facebook (here)
or follow @autalking on Instagram (here) or Twitter (here)**
**2) Like Haute Off The Rack on Facebook (here)
or follow @hauteofftherack on Instagram (here) or Twitter (here)**
**3) And most important:  Post a comment describing how you'd style this peplum top (or) tell us something that you're thankful for. PLEASE leave your NAME and EMAIL in a comment on this post so I can contact you if you are to win!  The winner will be announced on Thanksgiving Day!**
**Please enter the giveaway by Wednesday, November 21st at 11:59 p.m.**
Also, you must complete all 3 steps to qualify to win the Leather Martini Peplum Top.  If you do not have a Facebook, you can still qualify for the giveaway by subscribing to Haute Off The Rack on the left-hand side of my page below the social media icons! OR join Amanda Uprichard's mailing list here –>
(http://amandauprichard.com/contact.htm)  Just make sure to let me know in your comment!
Please email me at Jenn.hauteofftherack@gmail.com for any further questions.
 Below are more images of this sleek leather top!  Check out all of the different ways I styled it by clicking on the links below each photo!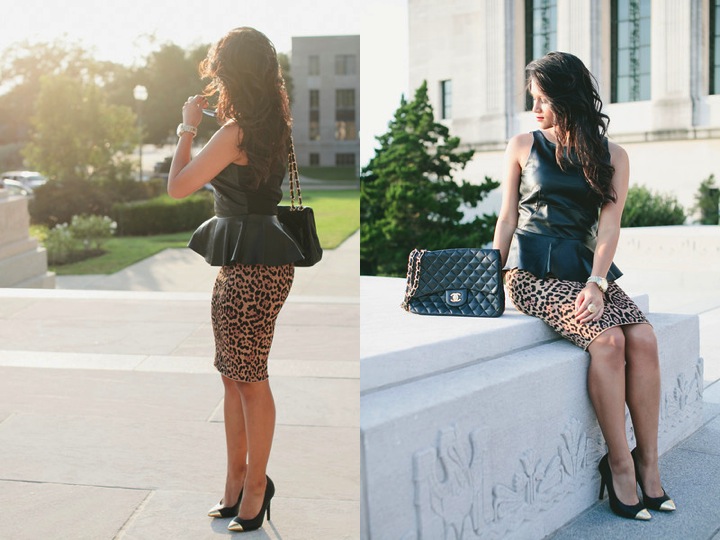 Leather & Leopard <– Click to see entire post!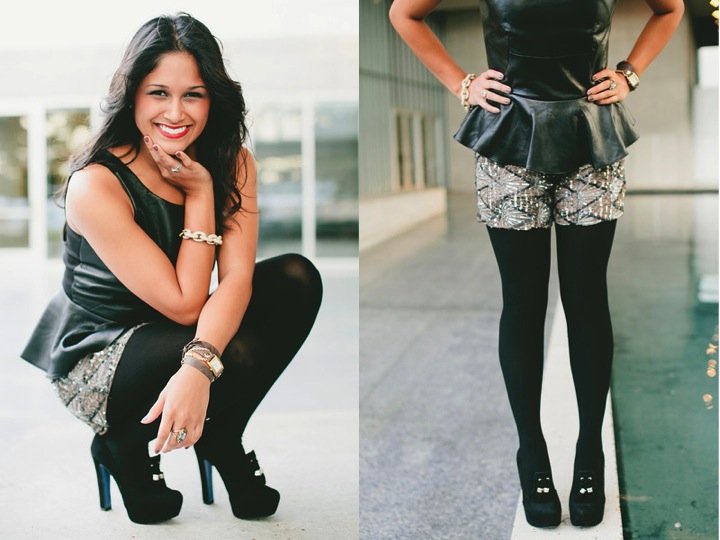 Shine Bright Like a Diamond <– Click to see entire post!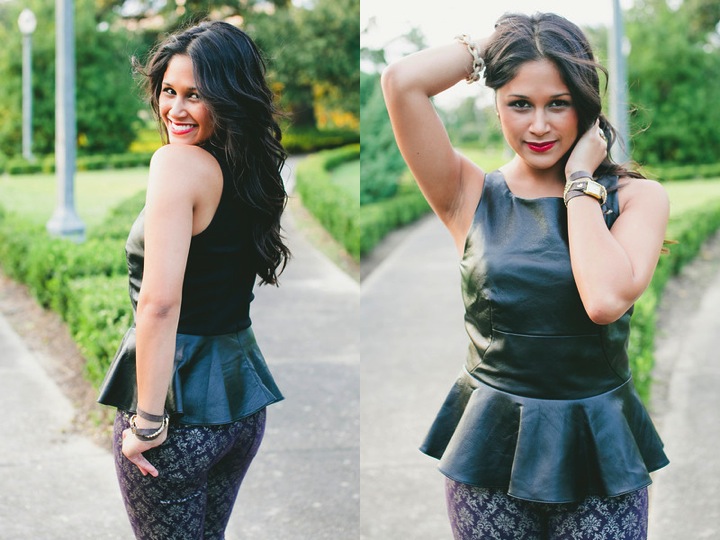 Leather Peplum & Ornate Prints <–Click here to see entire post!
(All Photos by: Kristen Soileau Portraits)
P.S.  For extra entries in the Amanda Uprichard drawing, mention/tag @HauteoOffTheRack or @amandauprichard in your Facebook status telling us why you deserve to win this top! OR by simply clicking the Facebook Like or Share button on this post!  Good Luck!
Have a great day!