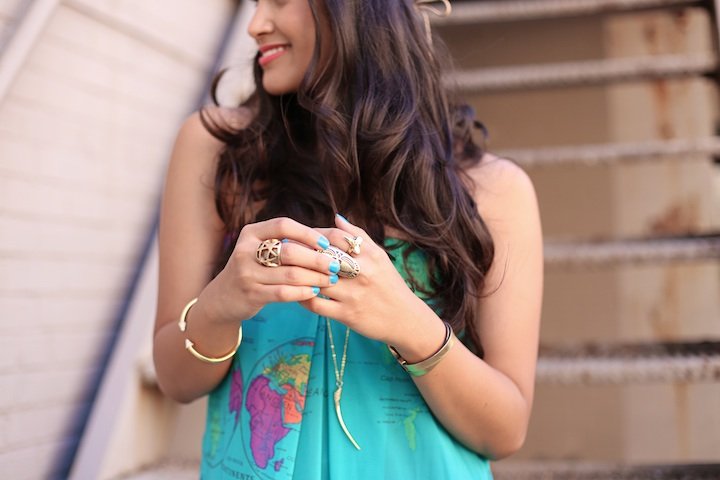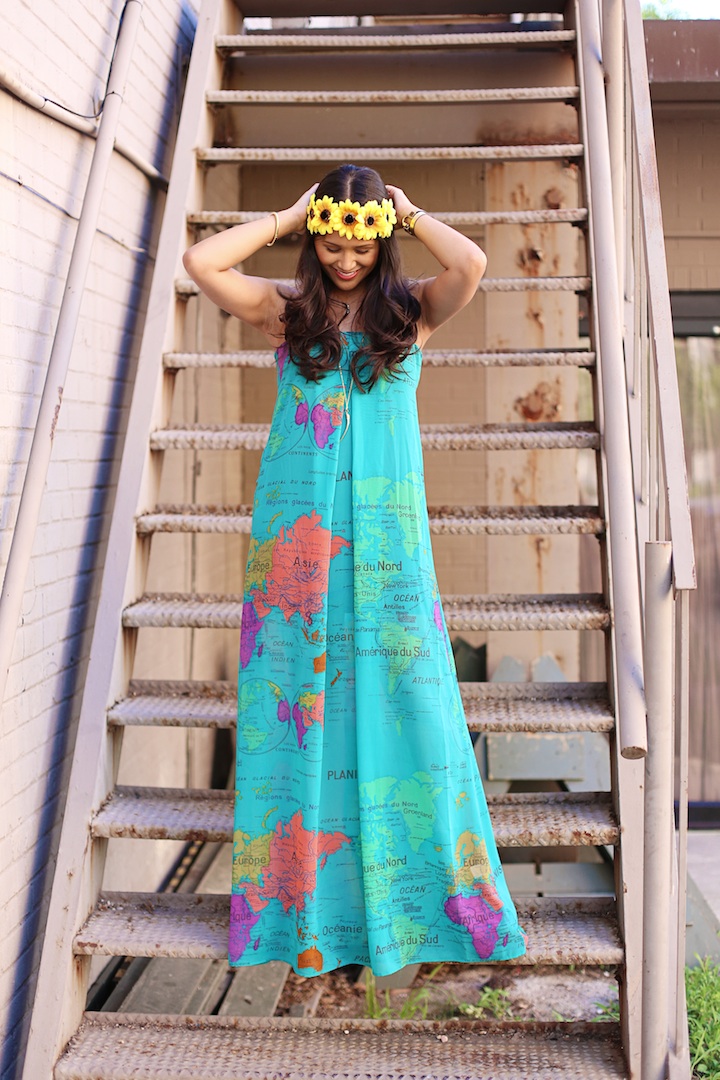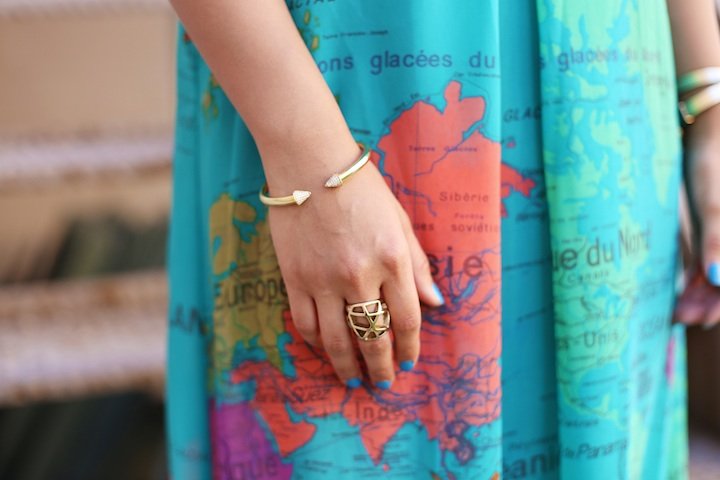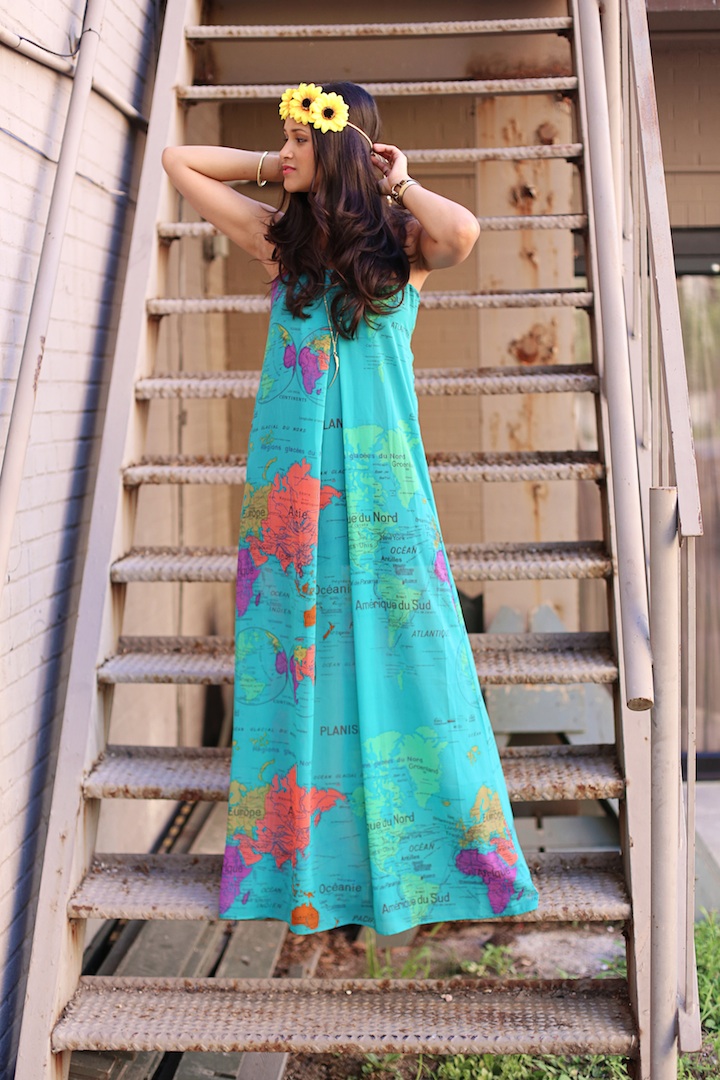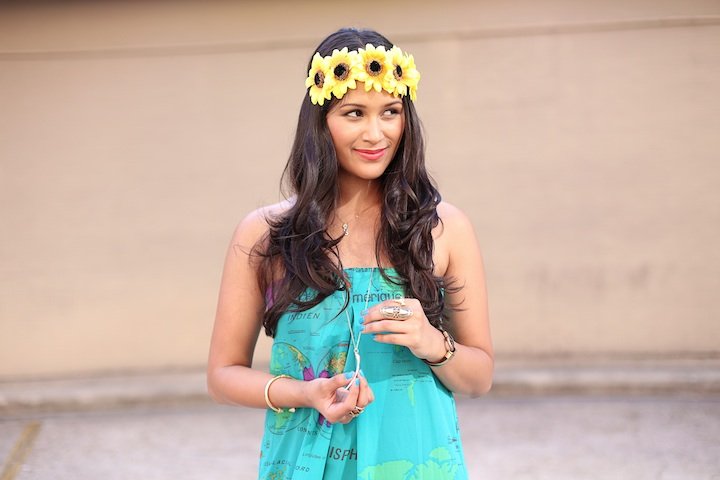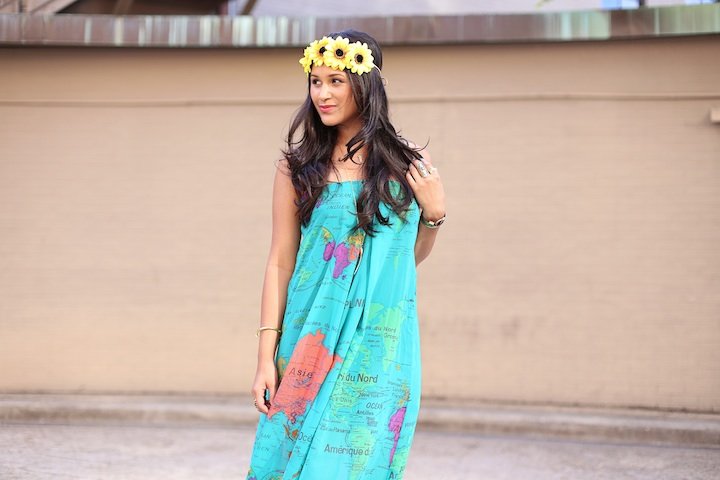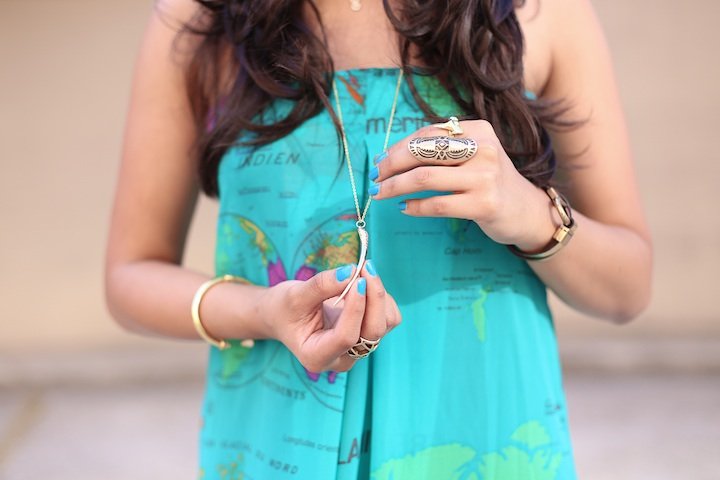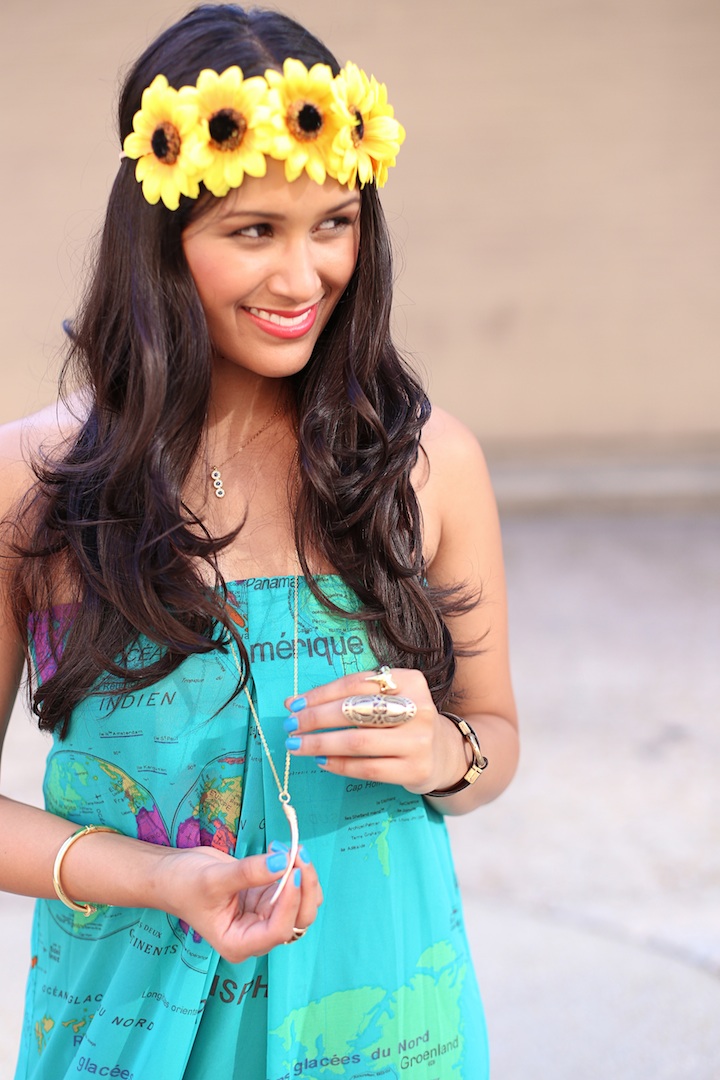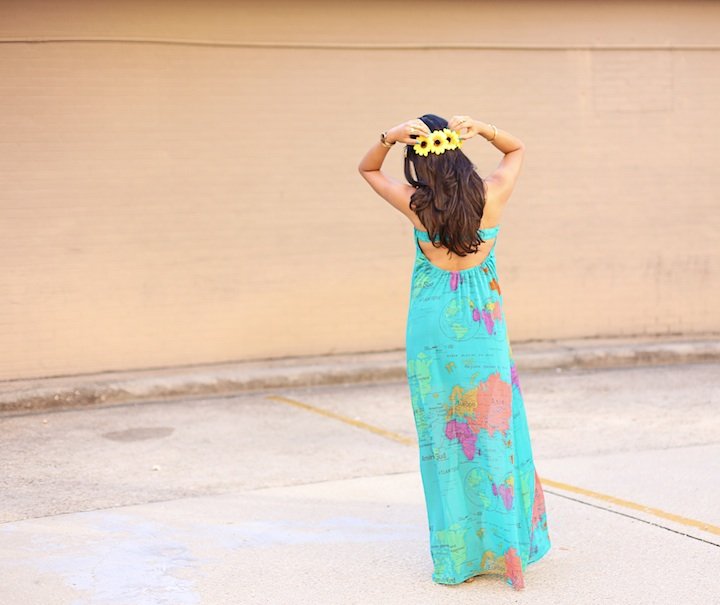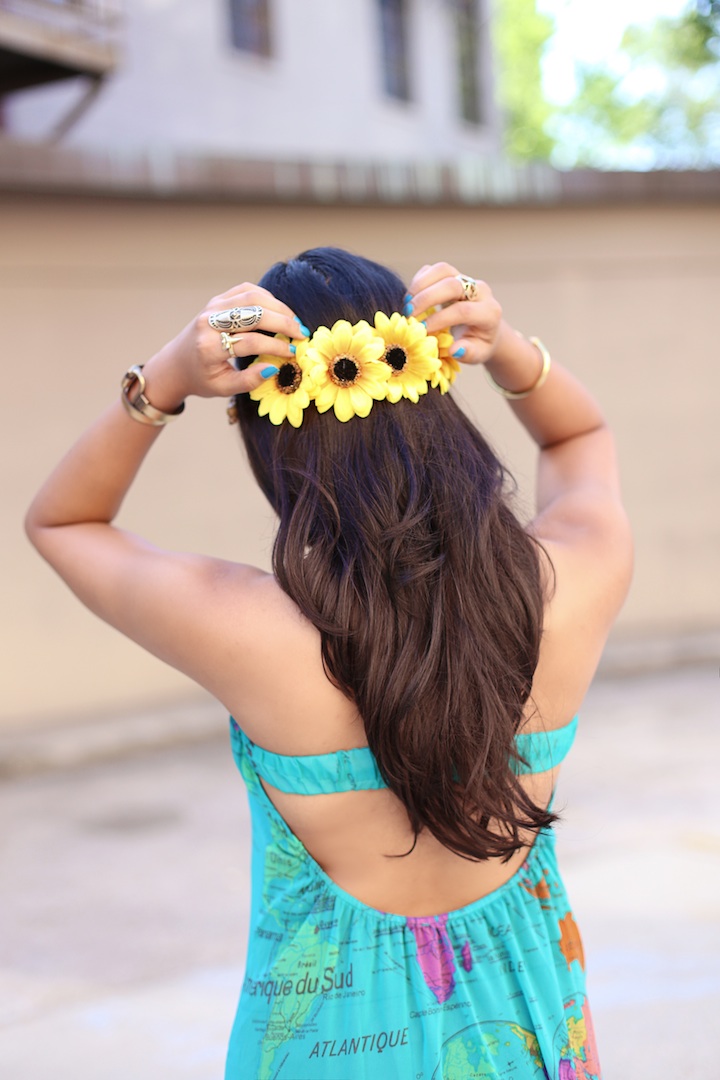 Photos by: Kaela Rodehorst Photography
Outfit: Show Me Your Mumu Sirene dress in A Whole Mu World via The Mix |  Flower Halo c/o Sour Melan
Jewelry: Gold Pave Cuff c/o Candy Apple | Haute Horn Necklace & All Eyes On You Necklace c/o the Mary P Lamb Designs + Haute Off The Rack collection | Rings c/o The Mix | Horseshoe Wrap Bracelet c/o Dotted Tusk | 
Good Morning readers, I hope you all had a wonderful weekend. I had a great weekend shooting some fun Fourth of July looks for you with Kaela Rodehorst and Krystal from A Pinch of Lovely!
As for this amazing A Whole Mu World dress by Show Me Your Mumu, I may be a tad obsessed with it and when I say a tad, I mean I have this dress in the three different colors! I couldn't help myself! The fit is amazing and it's so lightweight and airy! Plus I mean this print is out of the this world!  Well, actually not really considering that it is the world. I just mean how often do you someone wearing a map of the world? Probably never, right?!
P.S. Don't forget that Gigi New York and I have teamed up to give you 25% OFF any Teddie Tote with the code: HOTR25 | Click the ad below to shop!