Hi everyone, today I'm sharing 5 things to pack for tropical summer getaways based on my previous travel experiences. If you follow me on Instagram and Snapchat then you know that I just returned from a five day cruise to beautiful Bermuda. I had the pleasure of sailing on Royal Caribbean's Anthem Of The Seas ship with my blogger besties and lots of new friends too. We stayed in the Ocean View Staterooms which include balconies and plenty of room for over packers like myself who like to bring along their whole room wherever they go. However, even though we each had our own rooms, I couldn't bare the thought of being all alone in the middle of the ocean. So I ran up five flights of stairs every night to Krystal's room because I'm a big baby like that!
| Shop My Travel Essentials |

Anyway, back to what this post is really about! Today I'm sharing tips on what to pack for tropical summer getaways!
1) Passport Case & Zip Around Wallet or Card Case 
Firstly, if you're heading overseas, you'll need a passport case to keep your ID and tickets organized. I love this personalized  Gigi New York passport holder!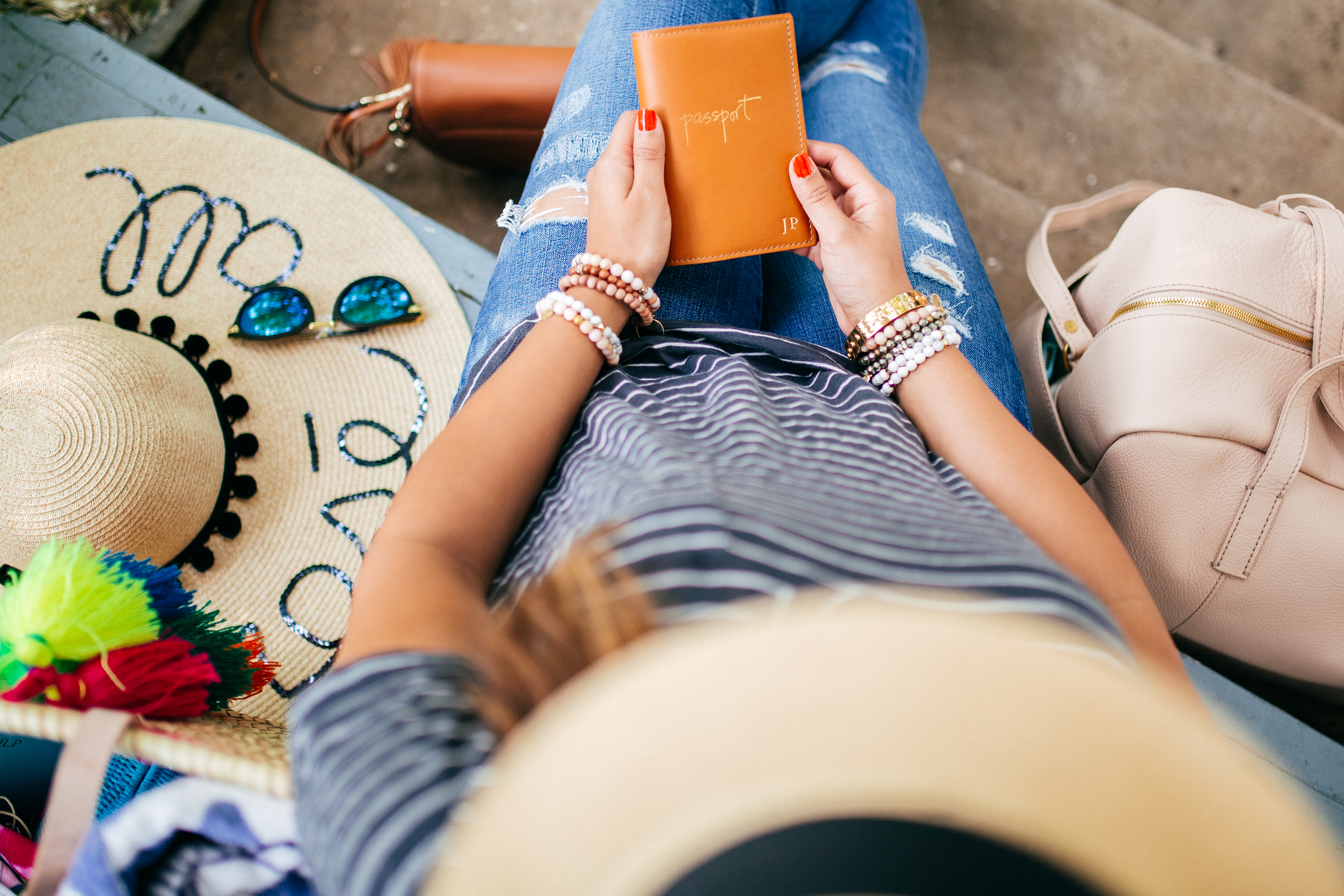 I also recommend a nice zip around wallet like this Daily Leather Wallet by Mark & Graham as well as a small card case to fit perfectly into your smaller cross body bags.  Fortunately, all we needed to get on the Royal Caribbean were our Sea Passes, which made it so nice to not have to carry around my cash, ID, credit cards plus a room key.  I can't believe that I didn't even lose my Sea Pass once, which is a record for me because I always lose or deactivate my room key at least once during every trip. The Royal Caribbean makes it super easy to check your sea pass activity by allowing you to look on the TV in your room. I was also able to view restaurant menus, onboard entertainment and the daily itineraries on my TV too.
| Shop Passport Cases & Wallets |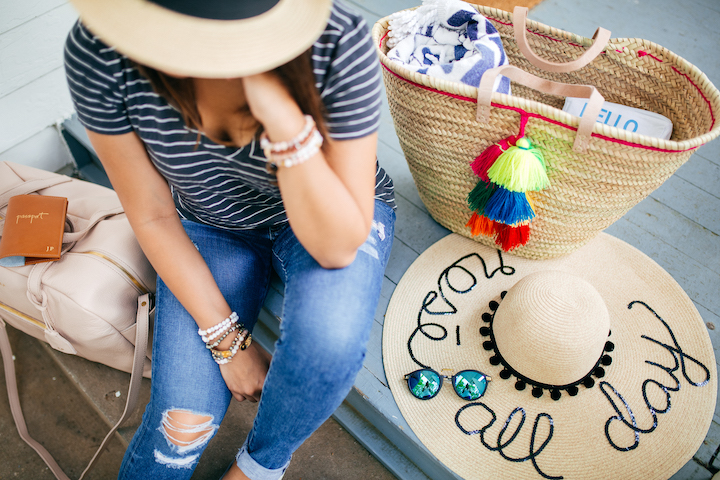 2) Beach Tote
Bring one giant beach tote that you use as a carryon or fit inside your suitcase filled with all your swimwear and beach essentials like a towel, flip flops, pool floats, coverups etc…
| Shop Beach Bags |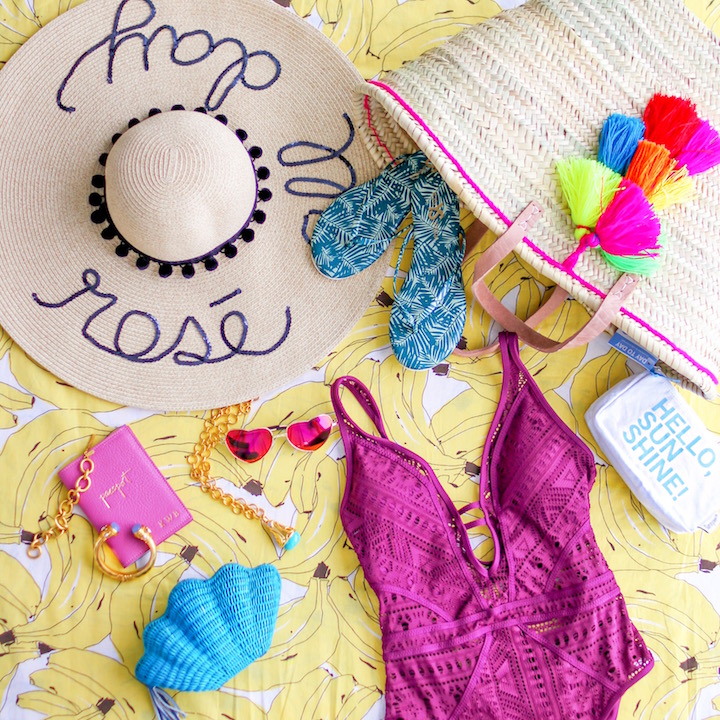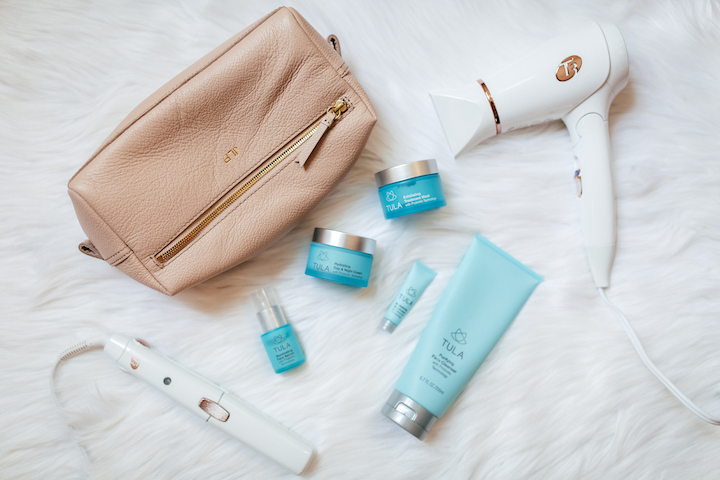 3) Travel Size Toiletries & Hot Tools
If you purchase travel sizes of all of the products you normally use at home and always keep them in your toiletry bag, you're less likely to accidentally leave something behind. I highly recommend the Tula Skincare travel set, which you can currently get for 25% OFF + FREE shipping with code: HAUTE25
I've been using these products for the past month and I'm obsessed. I'll be doing a full blog post on the skincare line soon, but until then, make sure to take advantage of the promo code! Also, I'm obsessed with this mini travel size flat iron and hair dryer by T3.
| Shop Travel Size |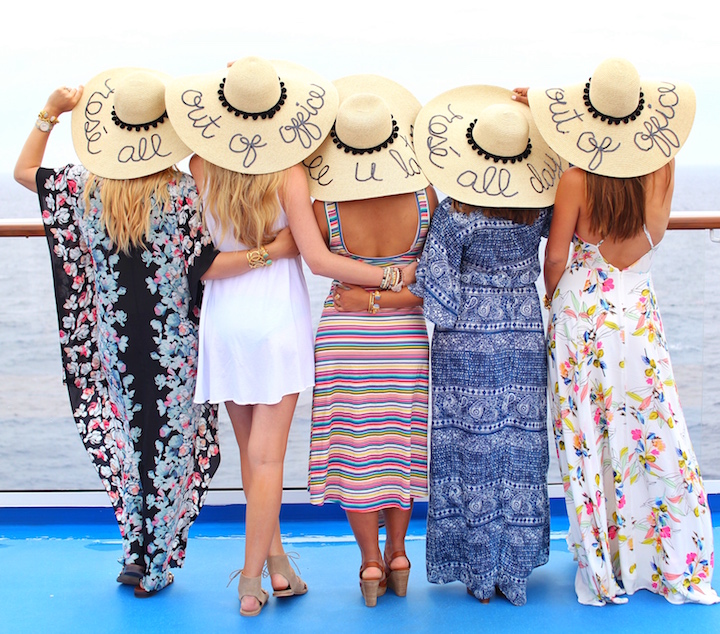 4) Sun Hats & Sunscreen to protect your skin from the sun!
I'm big on hats so I usually pack two to three. To pack my hats, I stack them on top of one another and stuff them with my socks and underwear to help preserve their shape. When it comes to packing sunscreen, I place the tubes and bottles inside ziplock bags or water resistant bags to avoid them spilling or leaking all over my clothes.
| Shop Hats |

| Shop Sunscreen |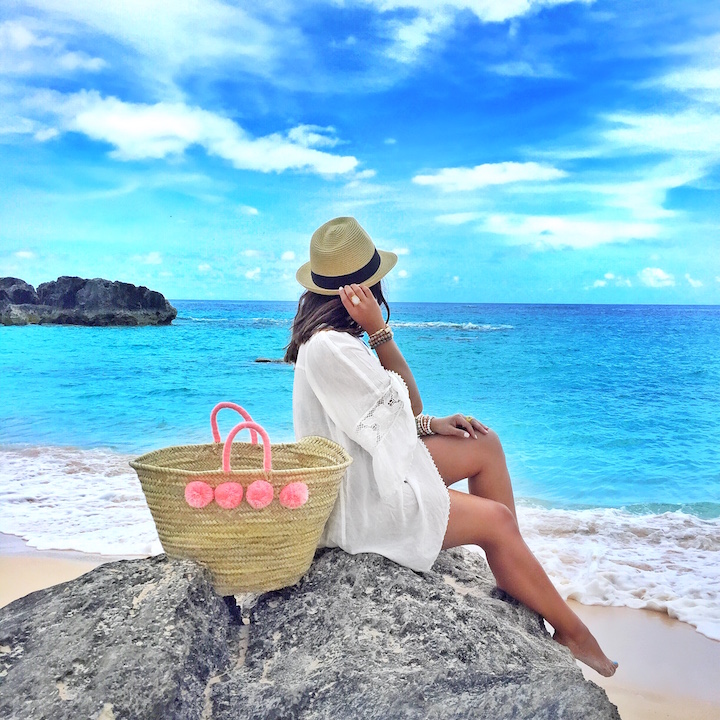 5) Plenty of Coverups, rompers, easy dresses and accessories + travel outfits!