Hi everyone, I hope you all had a nice weekend! In honor of Mother's Day coming up this month, I decided to partner with Sofft Shoes to give you and your mom a chance to each win a cute pair of sandals for summer. All you have to do to enter is look for the "giveaway photo" on my Instagram tonight at 8 pm CST and follow the rules beneath picture. For extra entries, you can comment with your favorite thing about your mom beneath the photo!
To celebrate the Mother's Day Giveaway with Sofft Shoes, I thought I would share 5 fun facts about my mom too!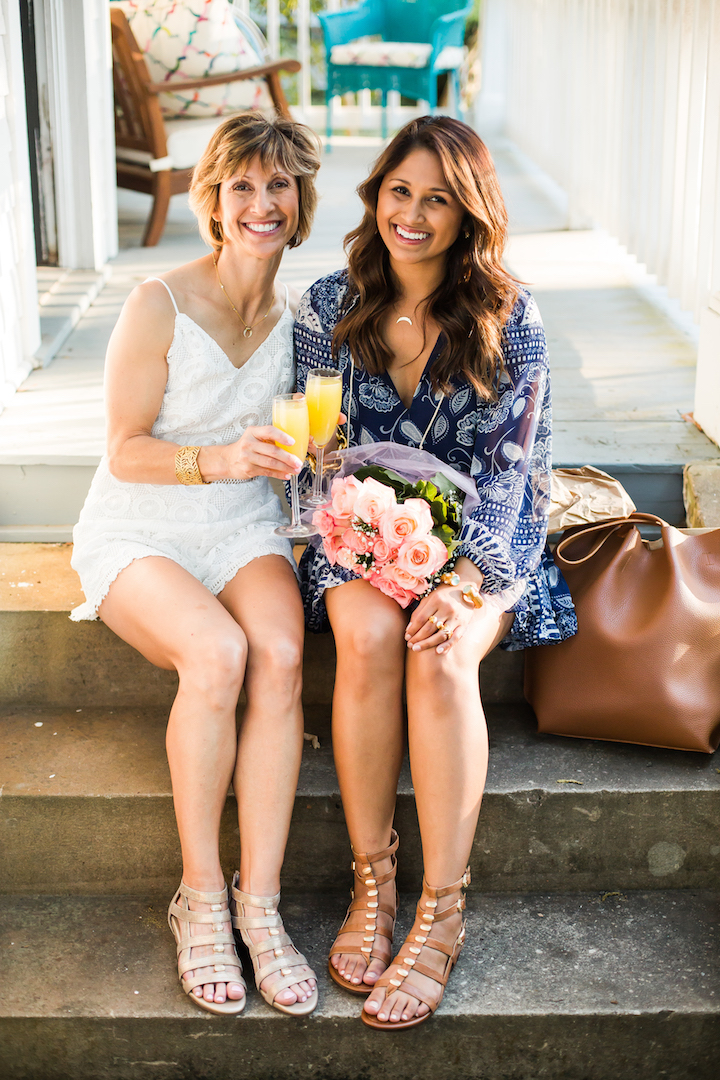 No, you're not seeing things… my mom is in fact in better shape than I am! She's super active between tennis, private cheer lessons and working out every day before going to work. I try to keep up, but I get hungry!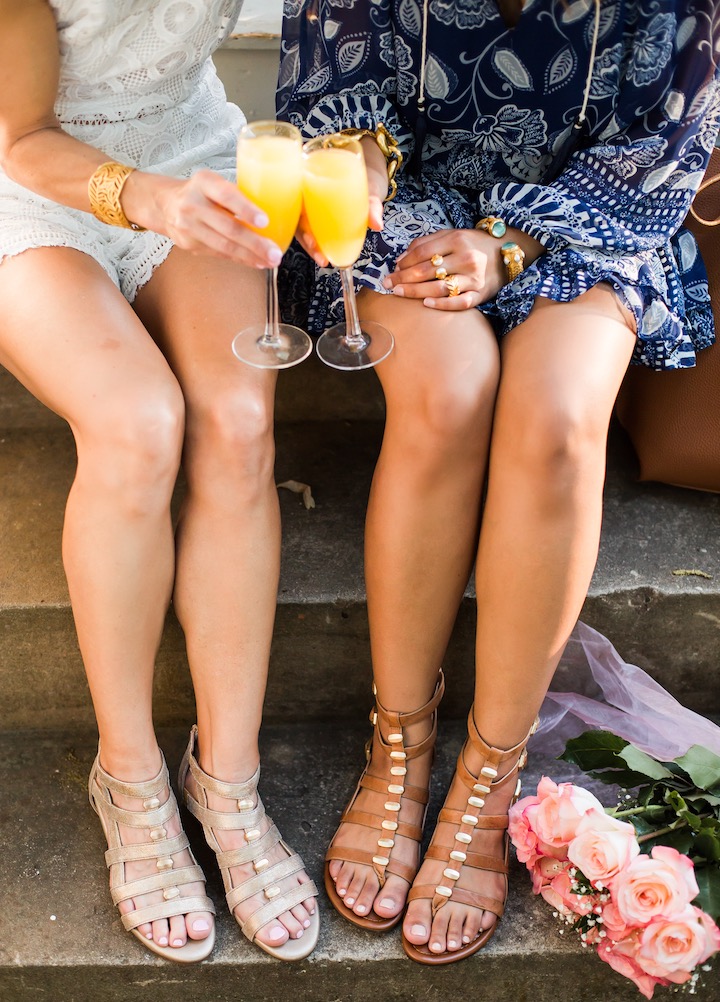 2) She is a former gymnast and college cheerleader and she coached me in competitive cheerleading for nine years. She still continues to coach young girls and even started a special needs cheer team, in which I also help with.  We have coached our special needs cheer squad together for the past three years. We practice with our 16 girls every Wednesday evening and perform at four to five competitions each season. If you follow along with me on Instagram stories, then I'm sure you've seen some of their practices or competition routines.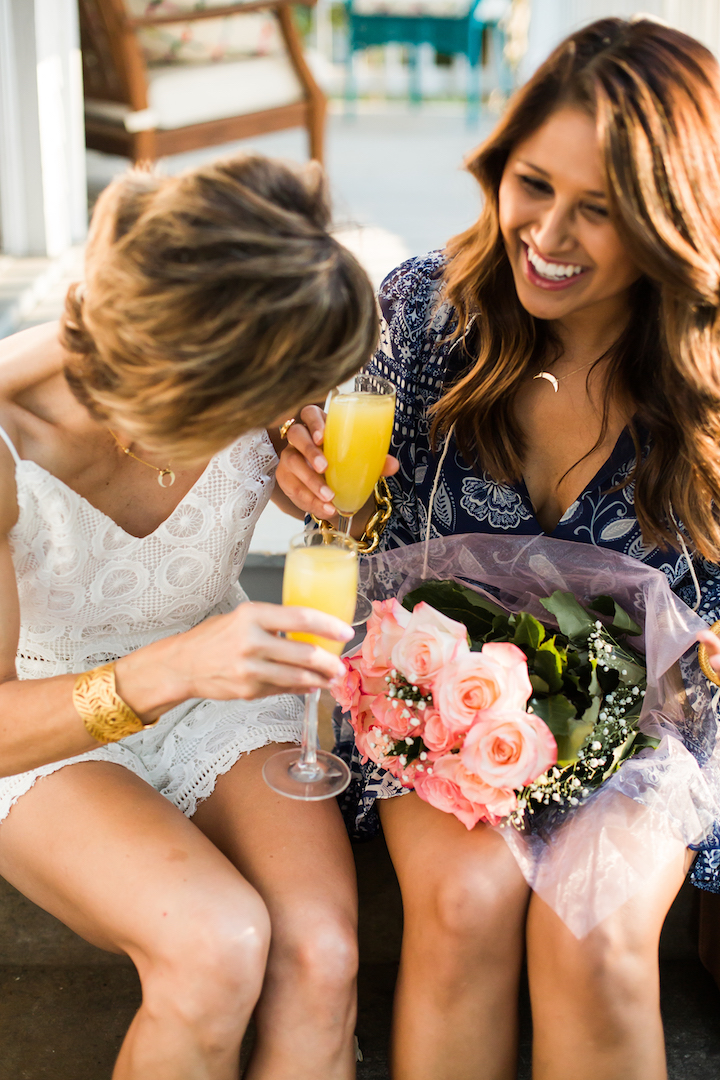 3) She always know how to laugh at herself, which is super important to know how to do when you do as many embarrassing things as we do!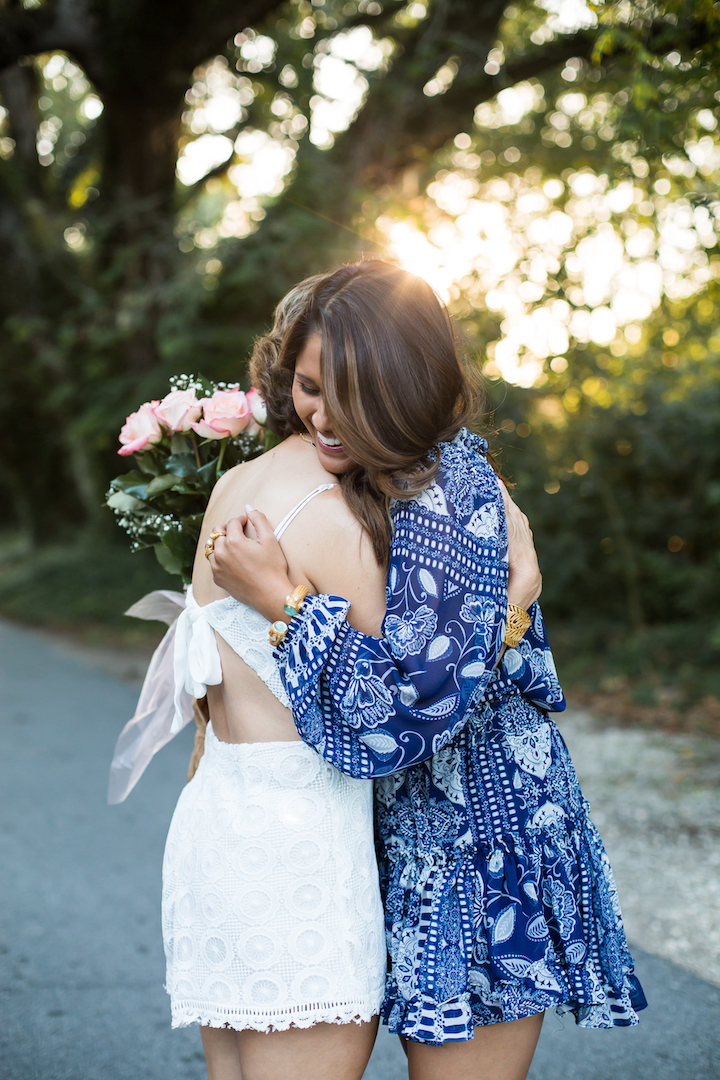 4) When I was about six years old my mom came home from a business trip and realized she had forgotten a souvenir for me when I asked for it. So without hesitation, she pulled out a bottle of water from her carryon bag that I later learned she had gotten at the airport and she pretended that it was magic bottle of water that would make my hair super silky, soft and shiny. Being the gullible person that I still am, I actually believed her! That night she washed my hair with the magic bottle of water and let me tell you…when she dried my hair, I thought I looked like I had just walked straight out of shampoo commercial! This story is important because it shows that she taught me how to make the best out of every situation and and how to make do with what you are you given.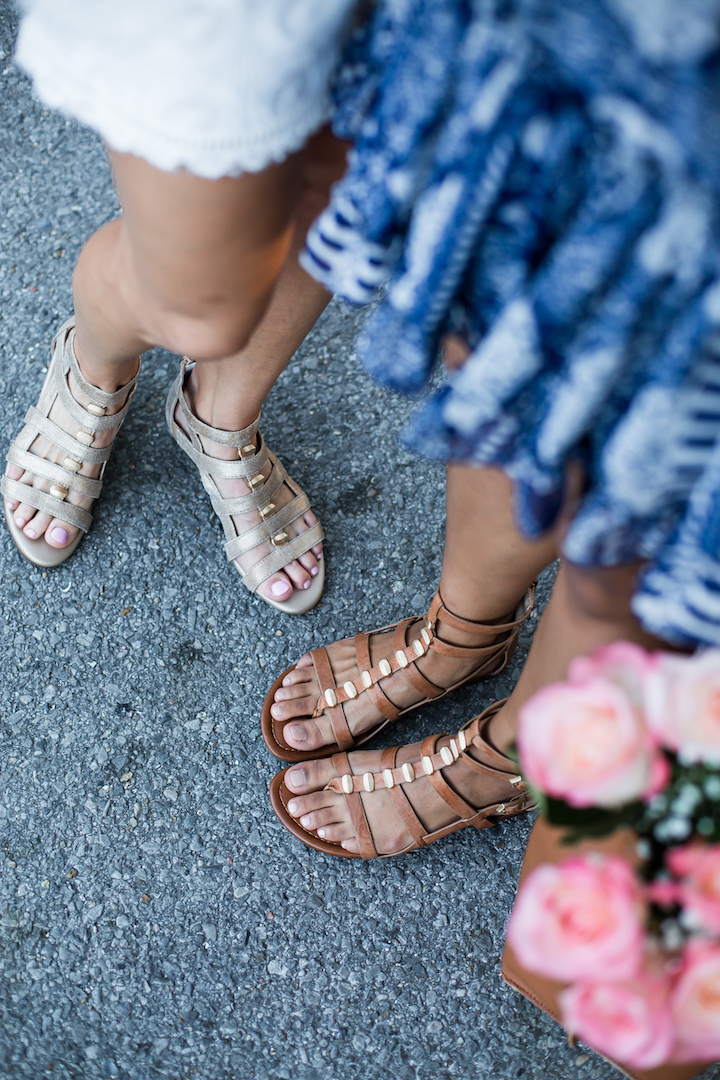 5) I like to mess with her about all the bad qualities that I picked up from her like her poor driving skills, her non-existent concept of time (she's always late) and her awful sense of direction. However, I did inherit a few of her good qualities like her ability to make people laugh and to always look at the glass as if it's half full. I also picked up her perseverance, optimism and compassion for others. She's always trying to help others in need.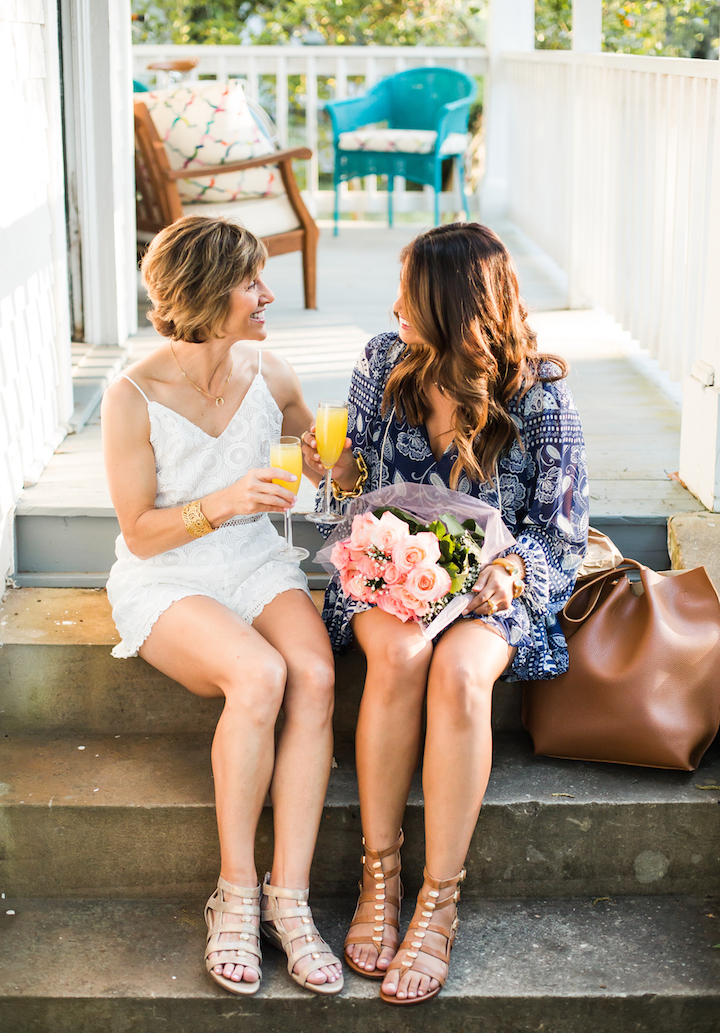 Bonus Fact: She is super excited to wear her new Rio Sandals on our trip to Italy and all over the Mediterranean this summer.
Bonus Fact 2: She is only 4'11 so she is even shorter than me and I'm 5 ft and 3/4 an inch!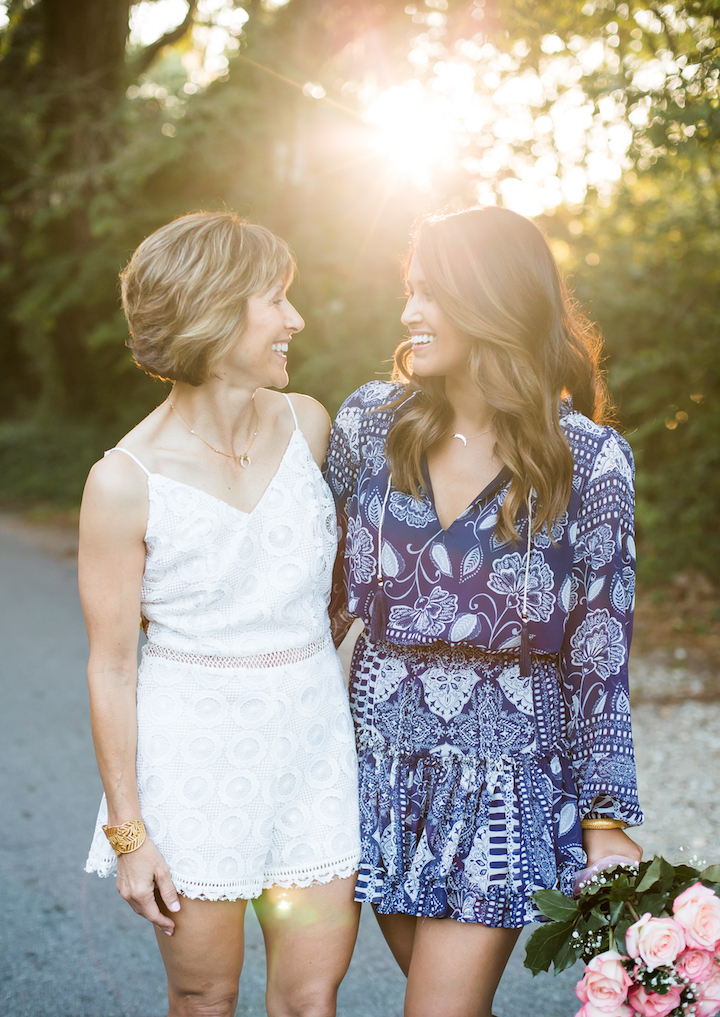 Bonus Fact 3: She makes the absolute best chocolate-chip banana bread and chocolate chunk brownies!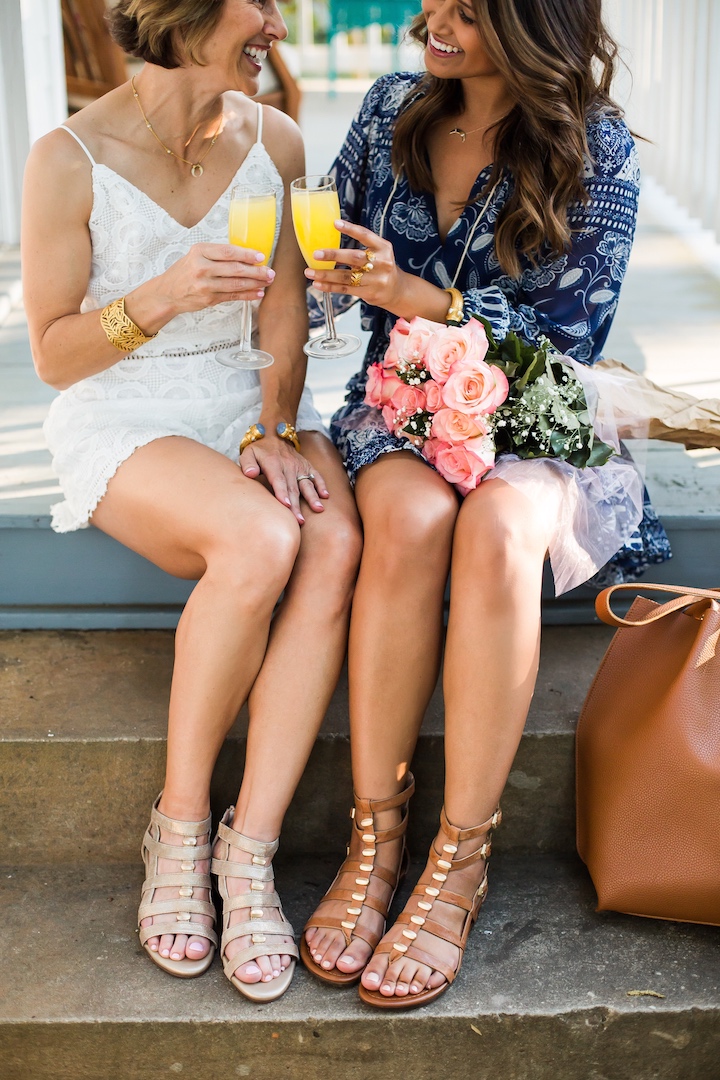 | Shop Our Looks |

My Outfit: Misa Lorena Dress — wearing sz XS | Basil Sandals c/o Sofft Shoes
Mom's Outfit: White Songbird Romper | Rio Sandals c/o Sofft Shoes |
Photos by: Michelle Preau 
This post is in partnership with Sofft Shoes, a brand I love. All opinions and selections here are my own. Thank you for supporting the affiliate posts who make this blog possible.