Happy Friday Friends! I'm so excited because today is the day! The most amazing shirt dress that I designed with Gibsonlook is officially available for pre-order in taupe, ivory and black with a ship date of April 26. To celebrate, we're offering 15% OFF your entire purchase with code: HAUTE15. Plus we recently restocked the "best selling" Jennifer Henley Tank Jumpsuit. It sold out so fast when we launched it this past February. You can check it out here–> The Loungewear Jumpsuit Your 2021 Wardrobe Needs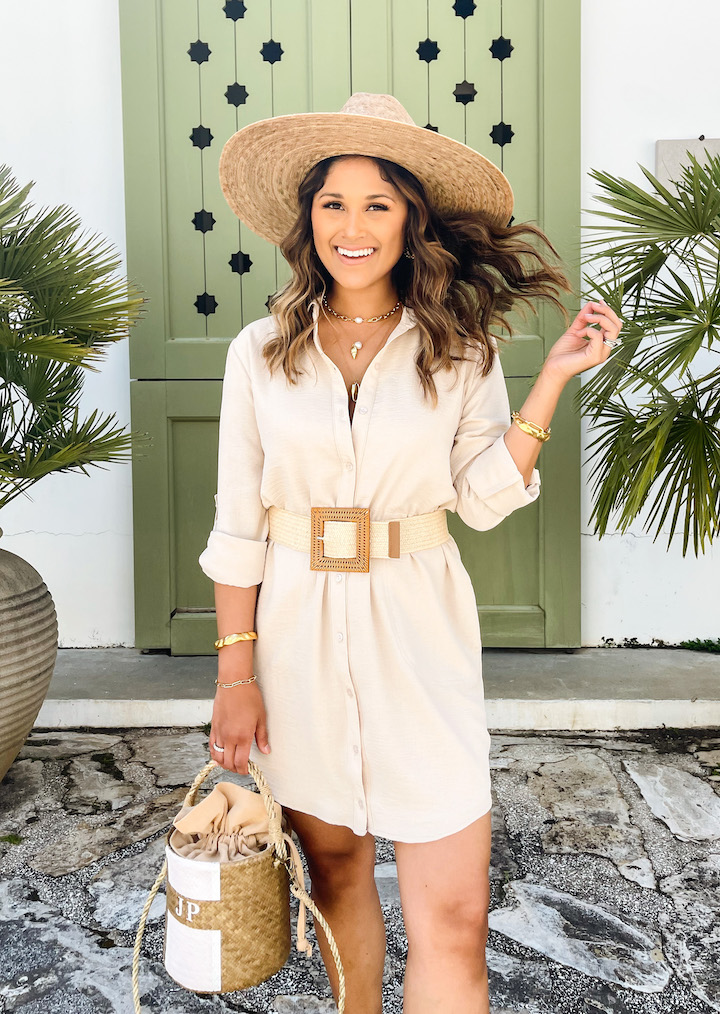 | Shop The Jennifer Shirt Dress |

The Jennifer Shirt Dress is comfortable, versatile and effortlessly chic, which is no surprise since it was especially designed with my Haute Off The Rack girls in mind. This dress can take you from the work week to the weekend and everything in between. It features an adjustable hidden waist tie, 3/4 sleeves, side pockets and buttons all the way down the front so you can wear it open! I made sure to choose a breathable fabric for summer that is also wrinkle resistant too. When it comes to styling the dress, wear it causally with sandals and a hat or dress it up with heels and a belt. You can even throw it over cutoff shorts and a tank for an everyday summer look. I especially love wearing it as a swim coverup! I have a feeling that the Jennifer Shirt Dress will sell out super fast so be sure to pre-order yours today!
Sizing: Be sure to size down because Gibsonlook runs large. I am wearing the size XXS and it's still comfortable a spacious enough to move around in. I designed the Jennifer Shirt Dress with a slight high-low hem so you can get that mini dress look in the front without worry about it being too short in the back when you bend over. The dress is also fully lined so you don't have to worry about it being see through.
MY SIZING AND HEIGHT FOR REFERENCE:
Most people don't realize how petite I am so and I understand that knowing my sizes can help you determine what size to get.
I am 5 ft and I wear a size 27 in high waisted jeans & smalls in leggings. I'm currently a 34C and take size S in dresses and tops, Medium in sports bras, and XS-S in outerwear. I typically size down in Gibsonlook pieces. I'm wearing a size XXS in the Jennifer Shirt Dress. Disclosure: I hemmed mine 1.5 inches because I'm only 5 ft, but totally not necessary.
Scroll through this post to see all of the different ways to wear the Jennifer Shirt Dress.
How to Style The Taupe Shirt Dress: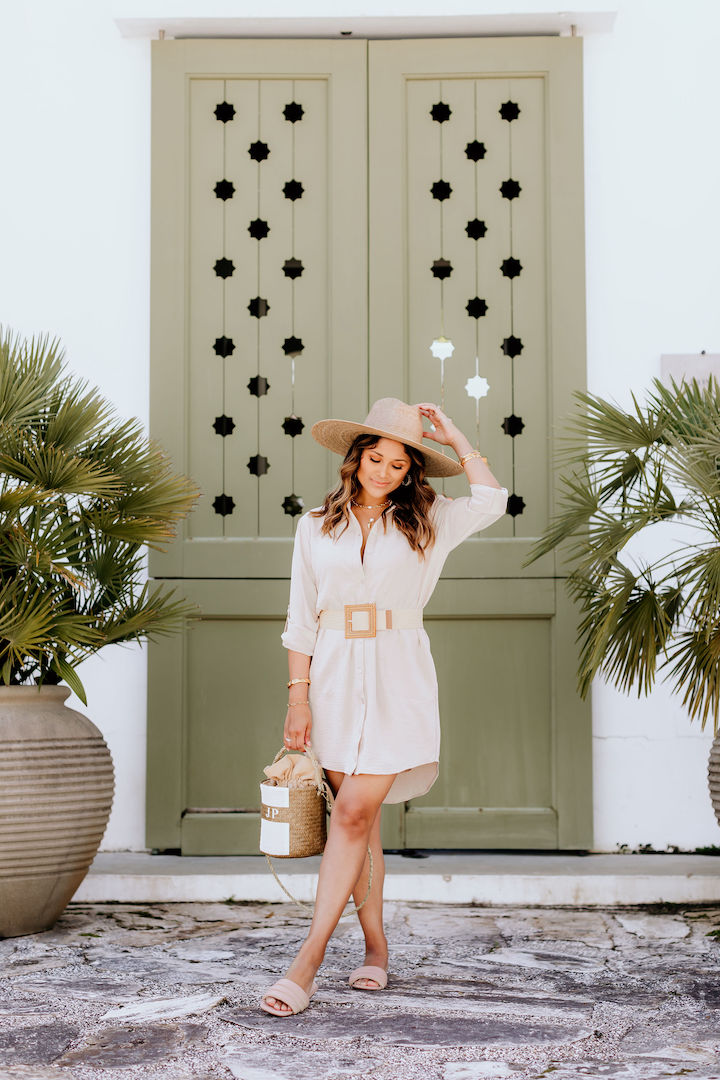 | Shop This Look |
Outfit: Jennifer Shirt Dress in taupe (designed by Haute Off The Rack in collaboration with Gibsonlook)– wearing sz XXS | Lack Of Color Western Wide Palma Hat | Lily & Bean Bucket Straw Bag Design Your Own | Goani Slide Sandal | Straw Woven Belt
Jewelry: Rio Necklace | Hera Bracelet | Holland Cuff Bracelet in Vintage Gold | Similar Shell Necklace | Natalie Gold Hoop Earrings in Gold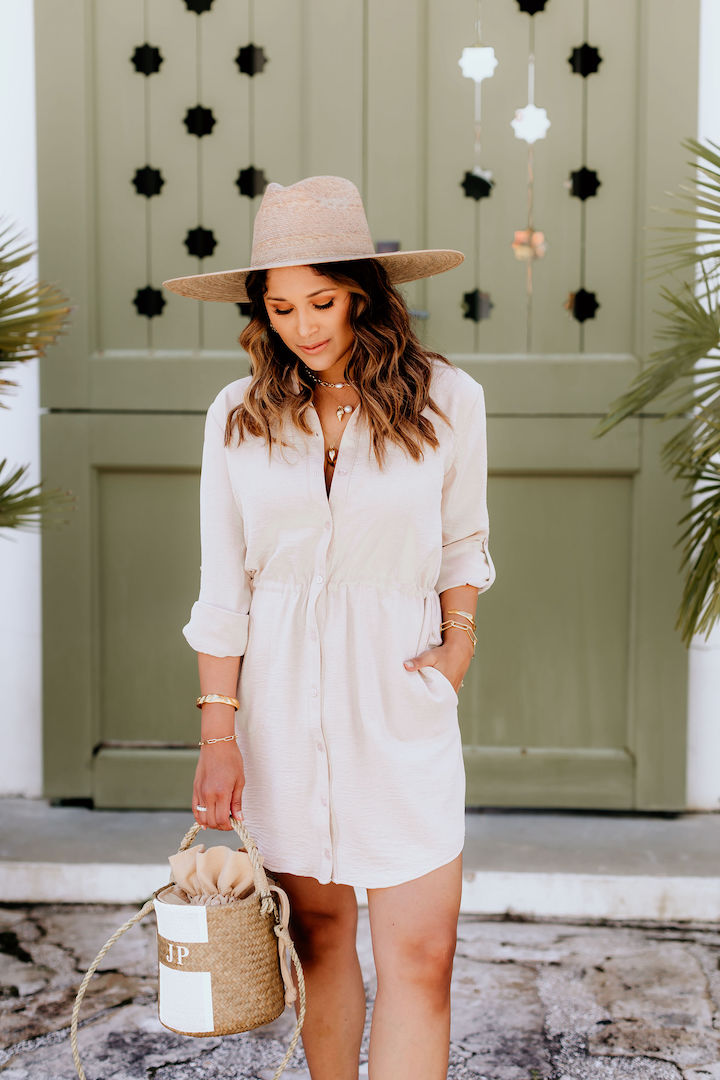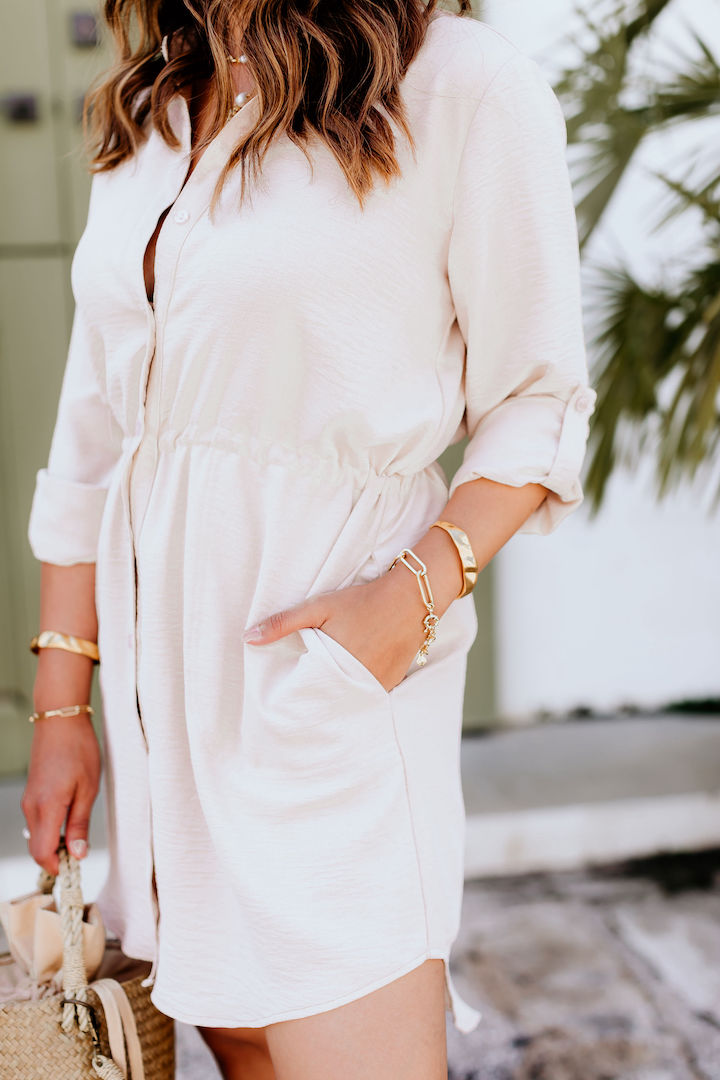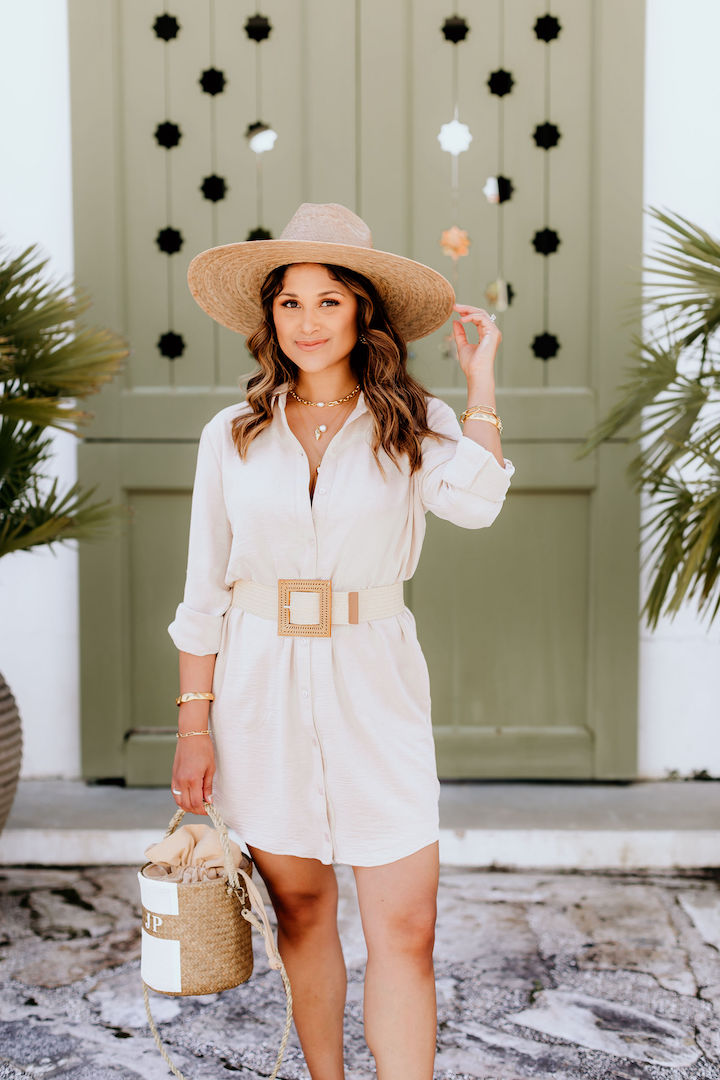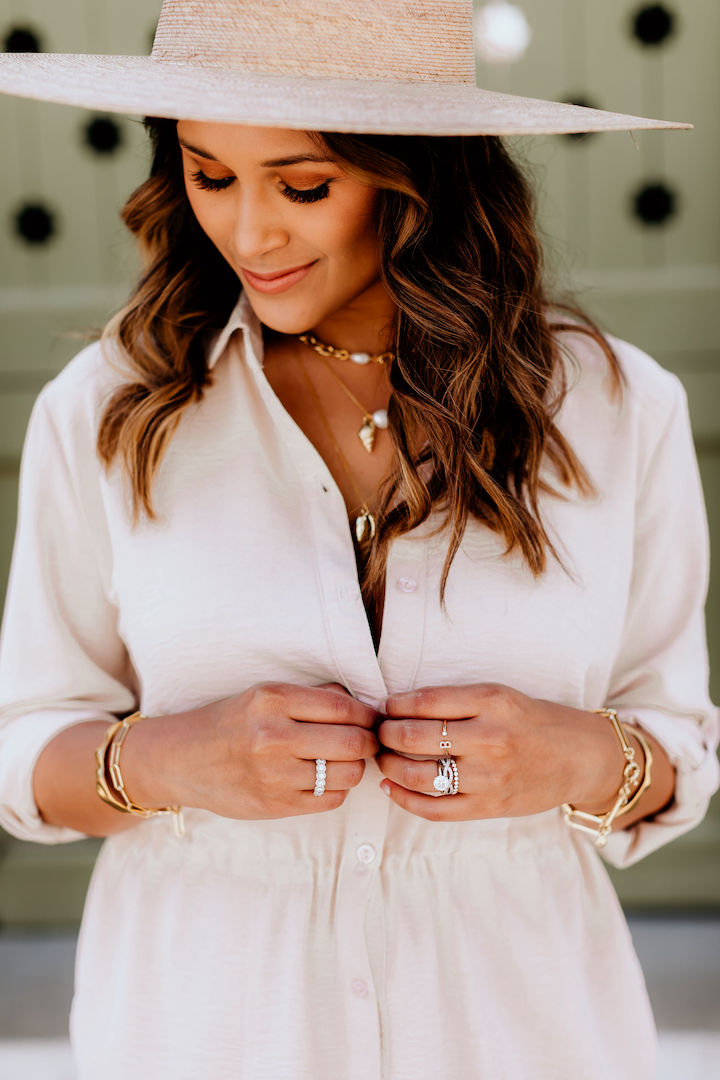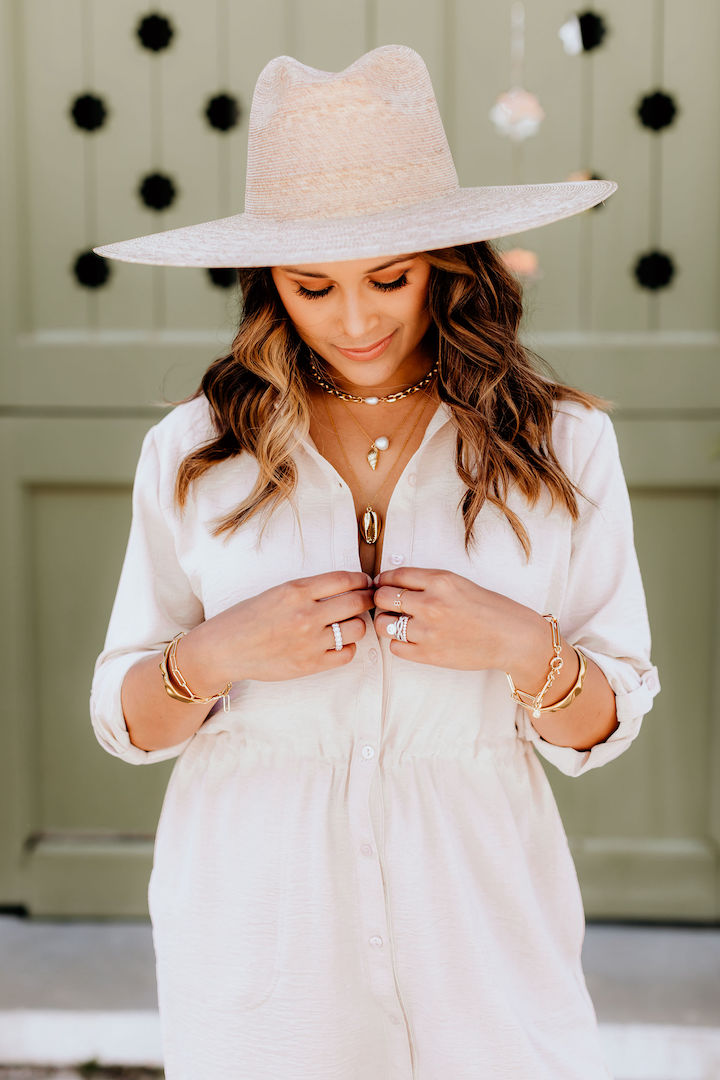 | Shop This Look |
Outfit: Jennifer Shirt Dress in taupe (designed by Haute Off The Rack in collaboration with Gibsonlook)– wearing sz XXS <– Take 15% OFF with code: HAUTE15 | Lack Of Color Western Wide Palma Hat | Lily & Bean Bucket Straw Bag Design Your Own | Goani Slide Sandal | Straw Woven Belt
Jewelry: Rio Necklace | Hera Bracelet | Holland Cuff Bracelet in Vintage Gold | Similar Shell Necklace | Natalie Gold Hoop Earrings in Gold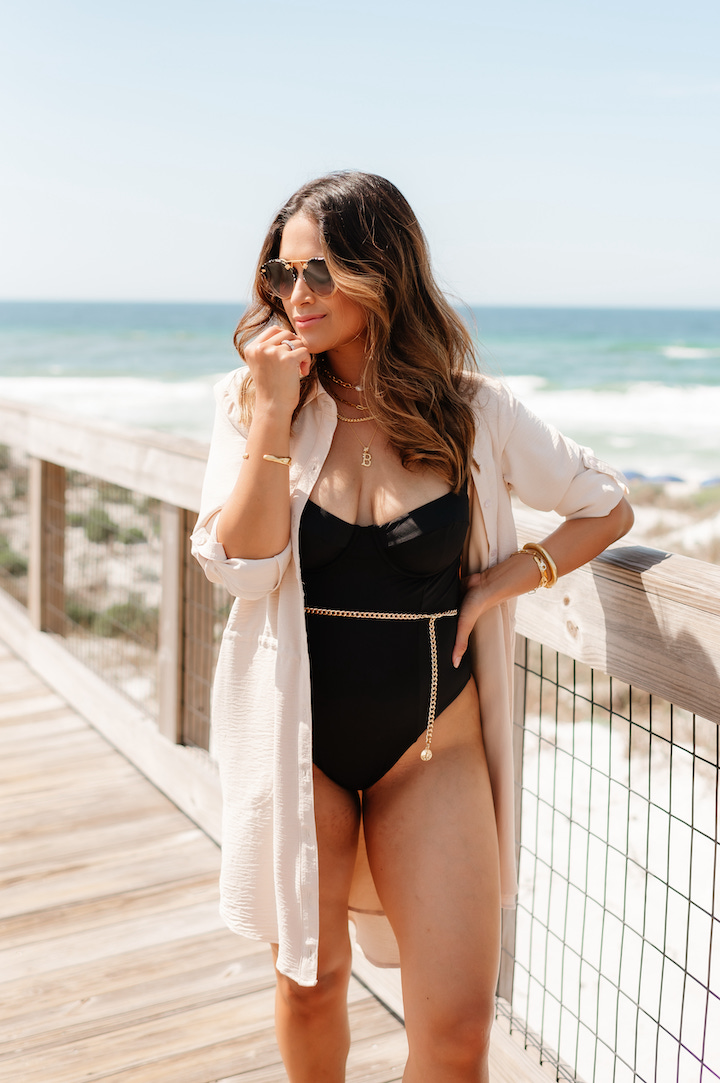 | Shop This Look |
Outfit: Jennifer Shirt Dress in taupe (designed by Haute Off The Rack in collaboration with Gibsonlook)– wearing sz XXS | <– Take 15% OFF with code: HAUTE15 | Vintage Danielle One Piece | Krewe STL NYLON Sunglasses
Jewelry: Rio Necklace | Hera Bracelet | Holland Cuff Bracelet in Vintage Gold |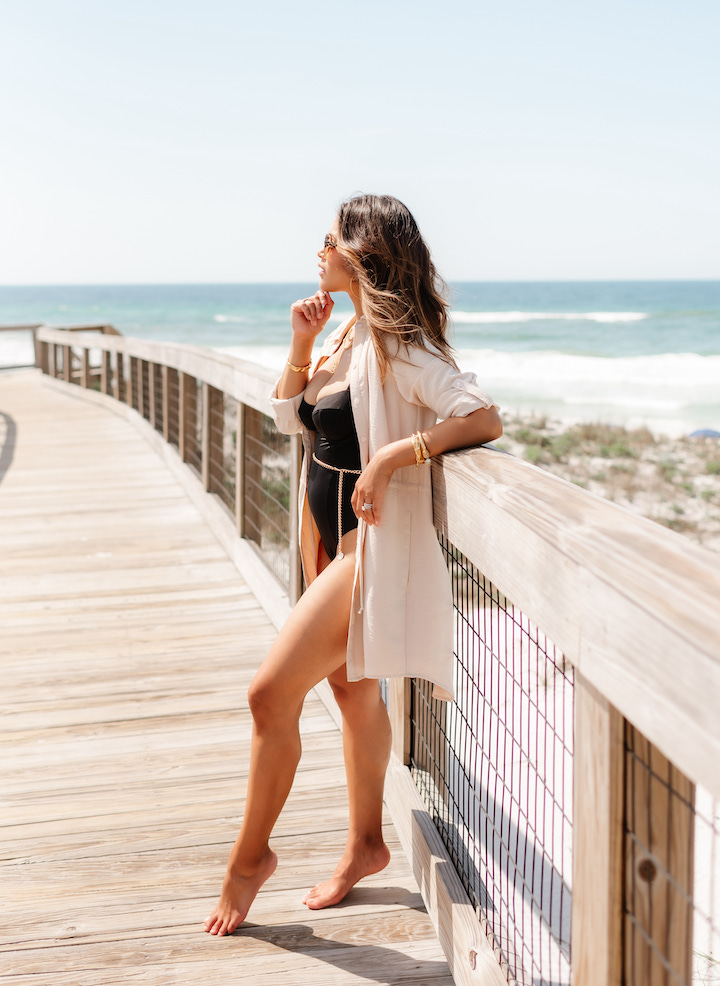 | Shop This Look |
Outfit: Jennifer Shirt Dress in taupe (designed by Haute Off The Rack in collaboration with Gibsonlook)– wearing sz XXS | <– Take 15% OFF with code: HAUTE15 | Vintage Danielle One Piece | Krewe STL NYLON Sunglasses
Jewelry: Rio Necklace | Hera Bracelet | Holland Cuff Bracelet in Vintage Gold |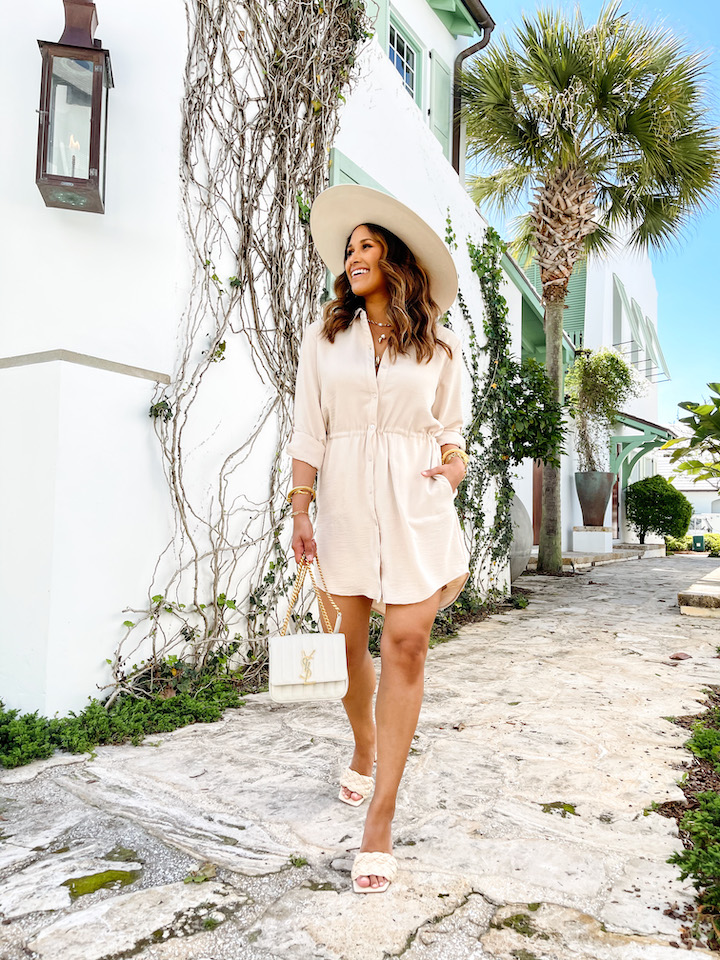 | Shop This Look |
Outfit: Jennifer Shirt Dress in taupe (designed by Haute Off The Rack in collaboration with Gibsonlook)– wearing sz XXS <– Take 15% OFF with code: HAUTE15 | Marc Fisher Heels | Lack of Color Montana Wide Brim Hat | Small Vicky Quilted Lambskin Leather Crossbody Bag
Jewelry: Rio Necklace | Hera Bracelet | Holland Cuff Bracelet in Vintage Gold | Similar Shell Necklace | Natalie Gold Hoop Earrings in Gold
How to Style the Ivory Shirt Dress: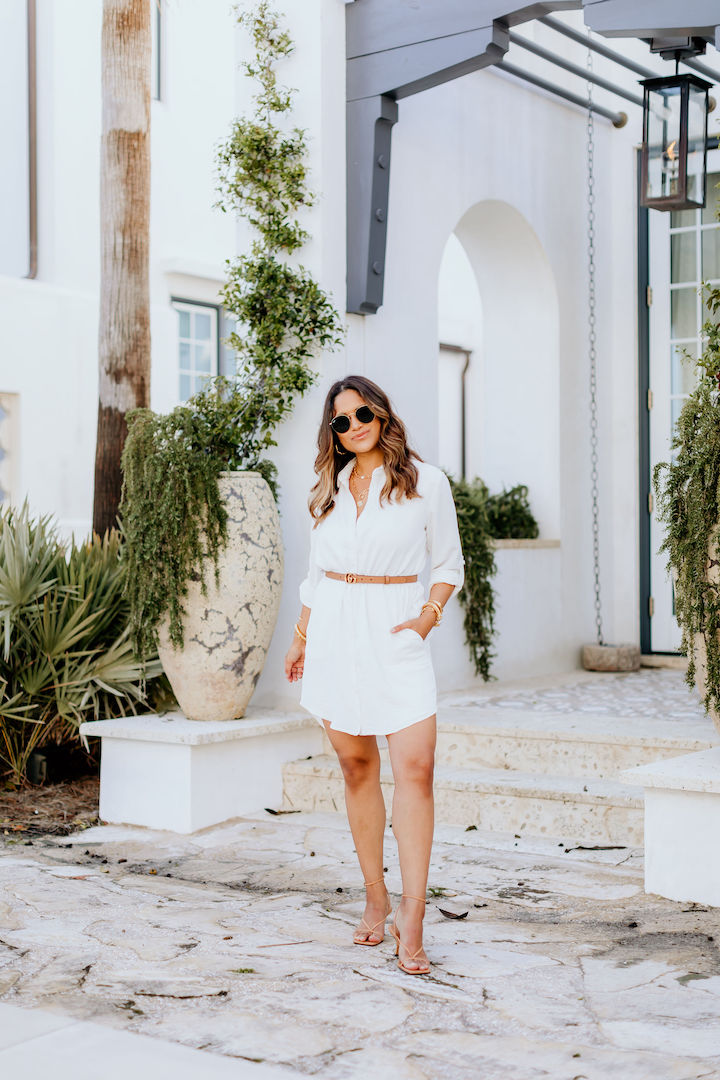 | Shop This Look |
Outfit: Jennifer Shirt Dress in ivory (designed by Haute Off The Rack in collaboration with Gibsonlook)– wearing sz XXS <– Take 15% OFF with code: HAUTE15 | Fluxx Sandal | Thin Gucci Belt | Ray-Ban Sunglasses
Jewelry: Rio Necklace | Hera Bracelet | Holland Cuff Bracelet in Vintage Gold | Similar Coin Necklace | Julie Vos Paris Demi Hinge Cuff | Holland Hoop Earrings in Vintage Gold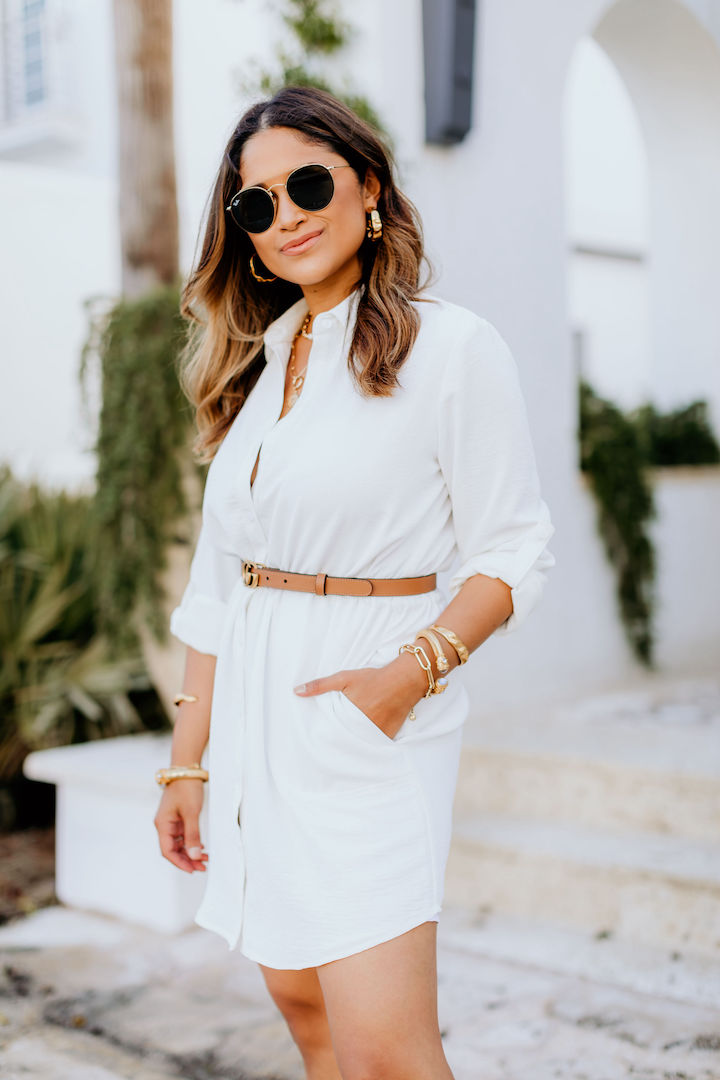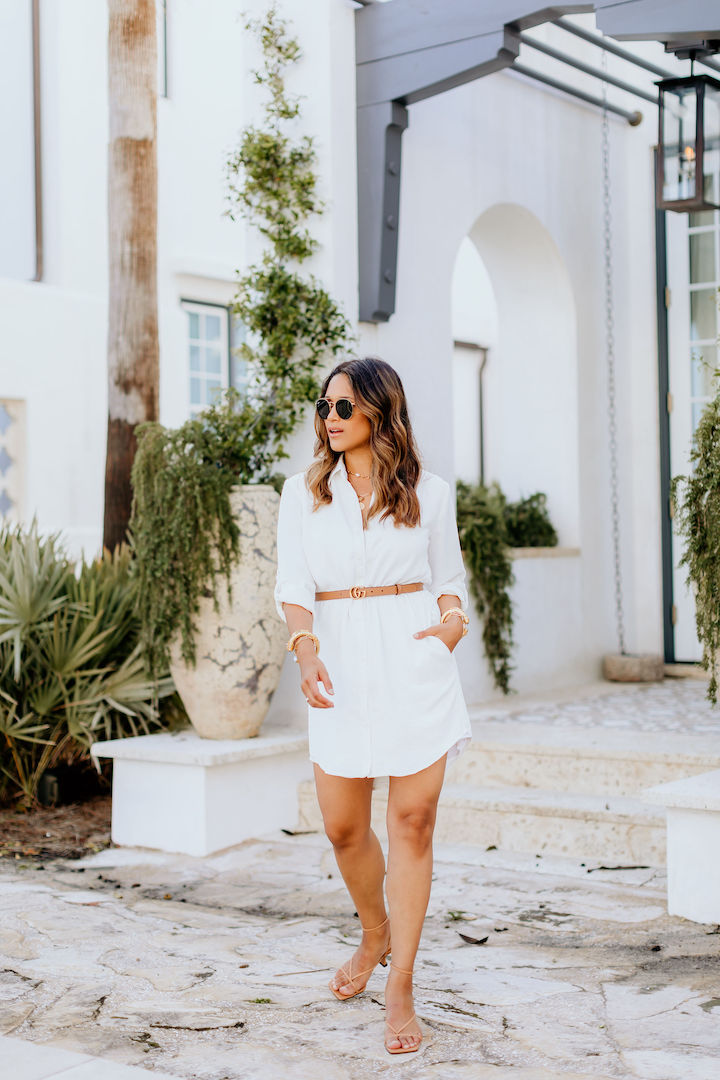 | Shop This Look |
Outfit: Jennifer Shirt Dress in ivory (designed by Haute Off The Rack in collaboration with Gibsonlook)– wearing sz XXS <– Take 15% OFF with code: HAUTE15 | Fluxx Sandal | Thin Gucci Belt | Ray-Ban Sunglasses
Jewelry: Rio Necklace | Hera Bracelet | Holland Cuff Bracelet in Vintage Gold | Similar Coin Necklace | Julie Vos Paris Demi Hinge Cuff | Holland Hoop Earrings in Vintage Gold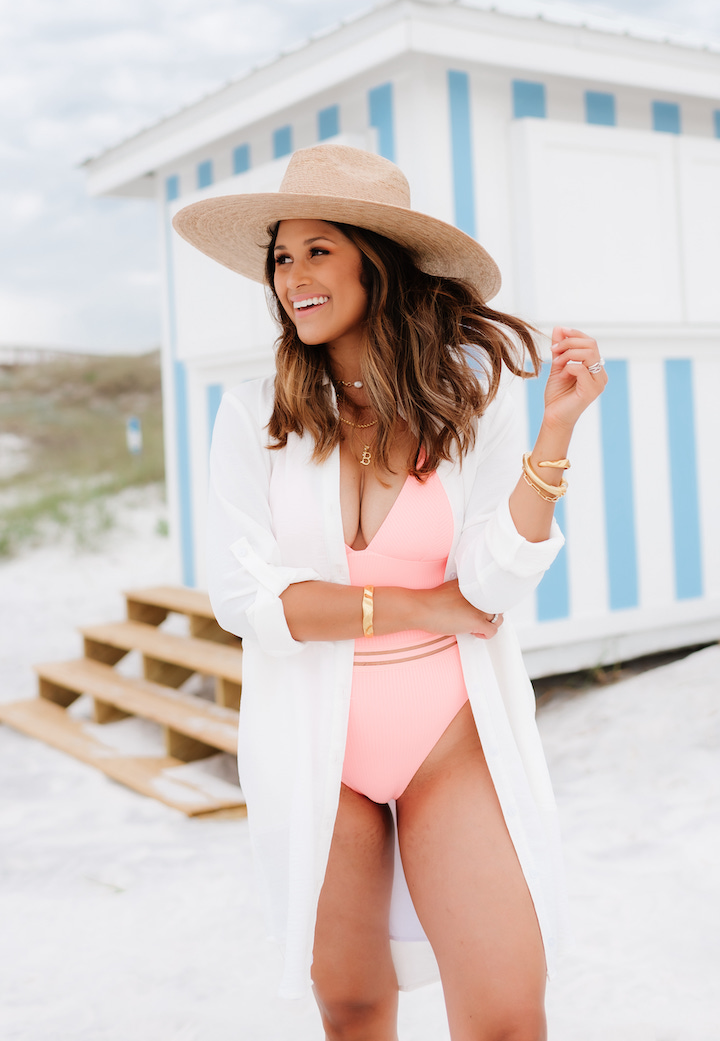 | Shop This Look |
Outfit: Jennifer Shirt Dress in ivory (designed by Haute Off The Rack in collaboration with Gibsonlook)– wearing sz XXS <– Take 15% OFF with code: HAUTE15 | Lack Of Color Western Wide Palma Hat | Over The Shoulder One Piece Swimsuit
Jewelry: Rio Necklace | Hera Bracelet | Holland Cuff Bracelet in Vintage Gold | Similar Coin Necklace | Julie Vos Paris Demi Hinge Cuff | Holland Hoop Earrings in Vintage Gold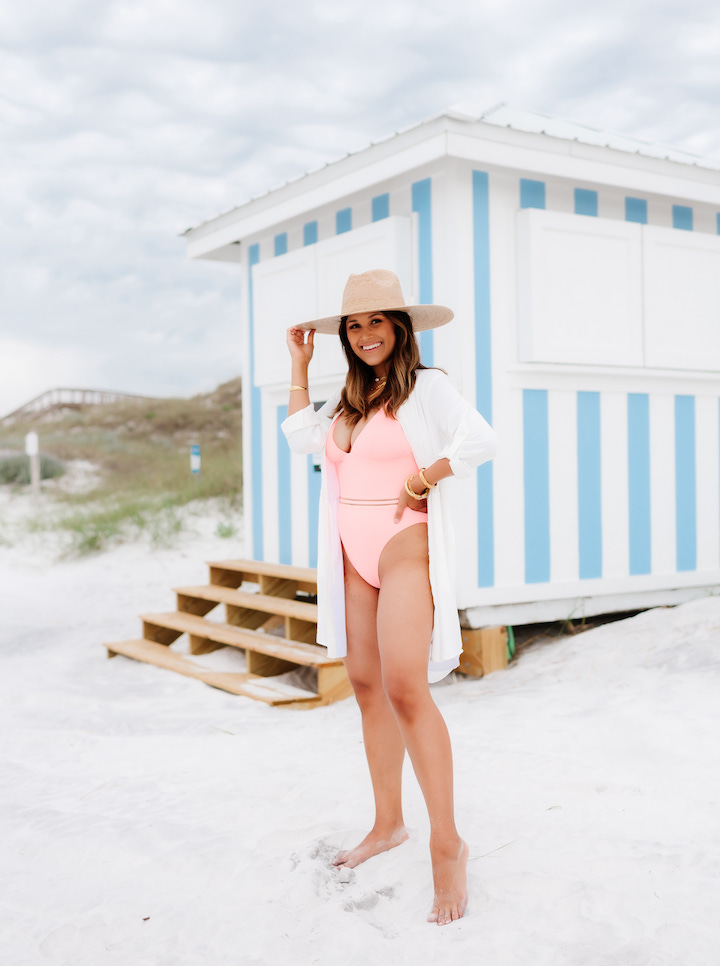 | Shop This Look |
Outfit: Jennifer Shirt Dress in ivory (designed by Haute Off The Rack in collaboration with Gibsonlook)– wearing sz XXS <– Take 15% OFF with code: HAUTE15 | Joanna Straw Hat | Monogram Canvas Tote | Marc Fisher LTD Ralla Slide Sandal | Nuna Mixx Next Stroller

| Shop This Look |
Outfit: Jennifer Shirt Dress in ivory (designed by Haute Off The Rack in collaboration with Gibsonlook)– wearing sz XXS <– Take 15% OFF with code: HAUTE15 | Joanna Straw Hat | Goldie Imitation Pearl Slide | High Rise Mom Shorts | cropped cami
Jewelry: Rio Necklace | Hera Bracelet | Holland Cuff Bracelet in Vintage Gold | Similar Coin Necklace | Julie Vos Paris Demi Hinge Cuff | Holland Hoop Earrings in Vintage Gold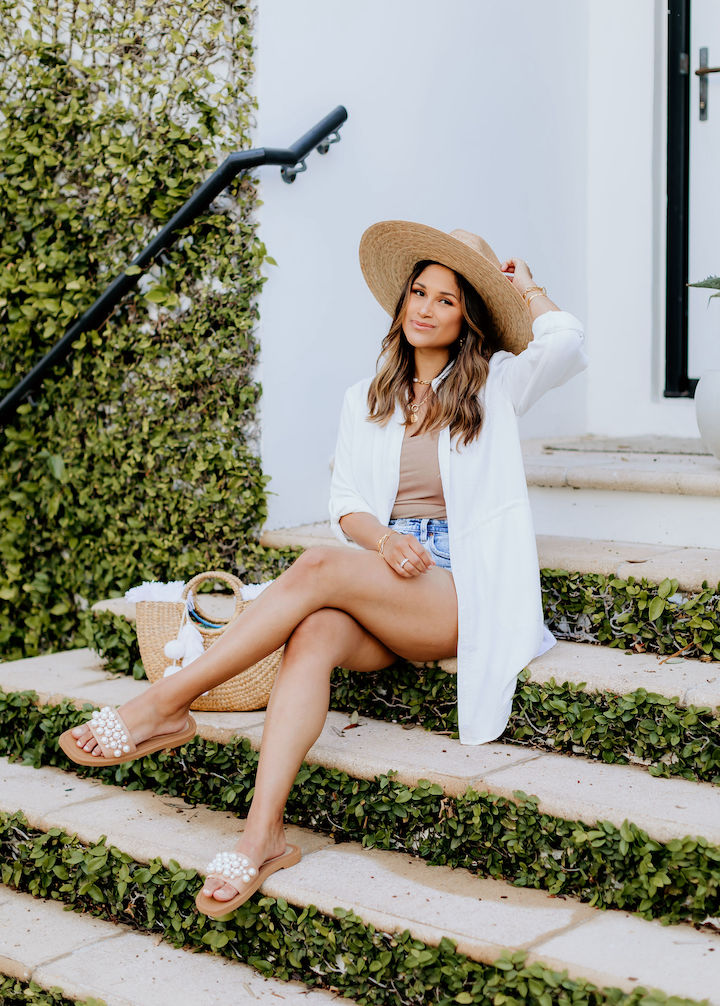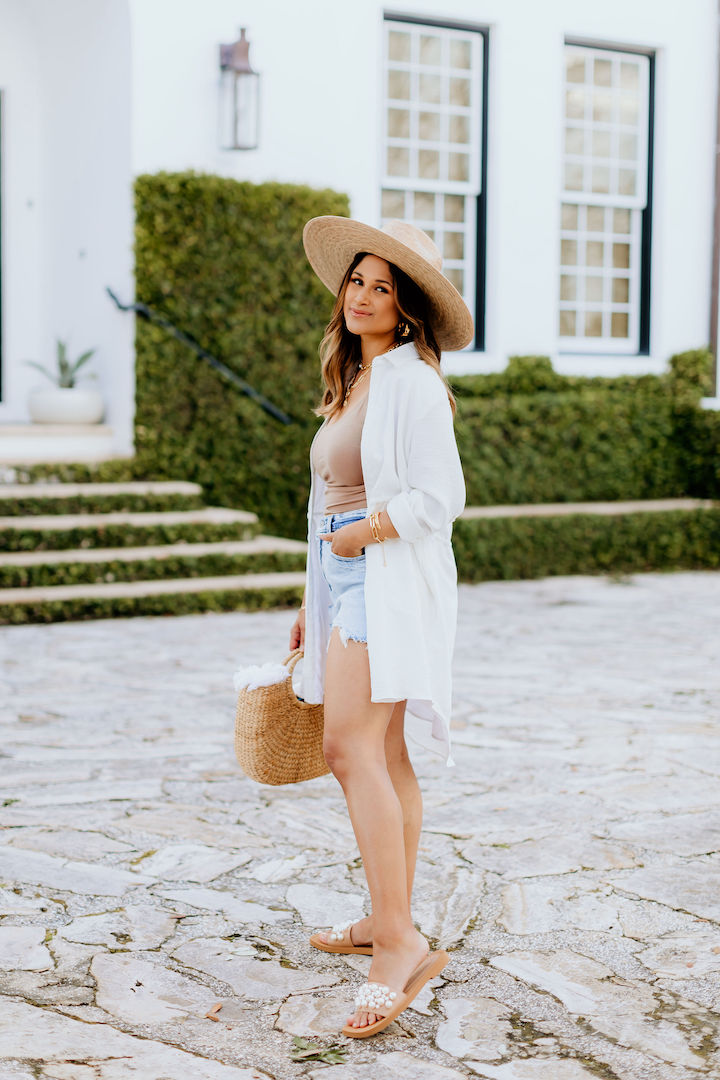 How to Style the Black Shirt Dress: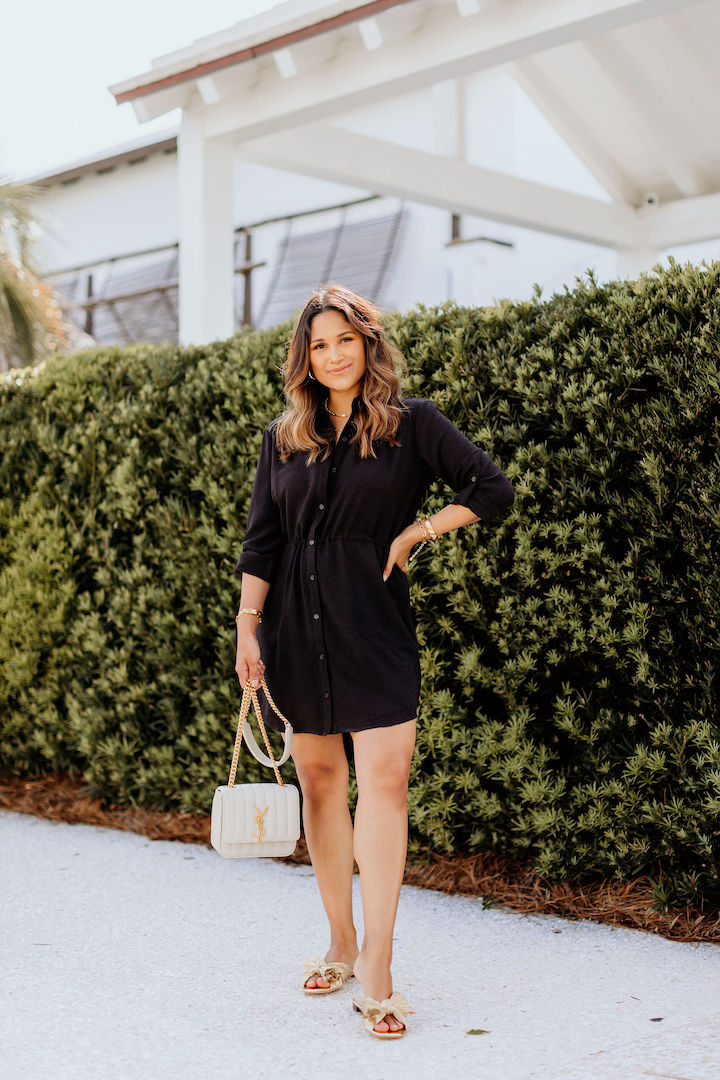 | Shop This Look |
Outfit: Jennifer Shirt Dress in black (designed by Haute Off The Rack in collaboration with Gibsonlook)– wearing sz XXS <– Take 15% OFF with code: HAUTE15 | Small Vicky Quilted Lambskin Leather Crossbody Bag | Daphne Knot Flat Sandals
Jewelry: Rio Necklace | Hera Bracelet | Holland Cuff Bracelet in Vintage Gold | Similar Shell Necklace | Natalie Gold Hoop Earrings in Gold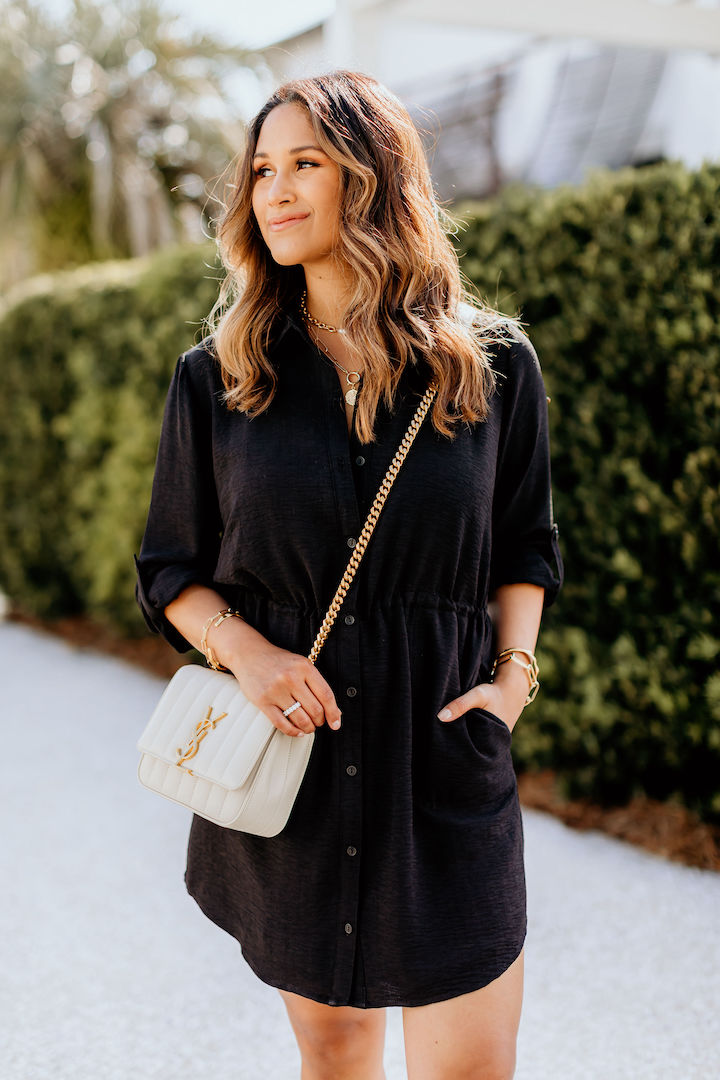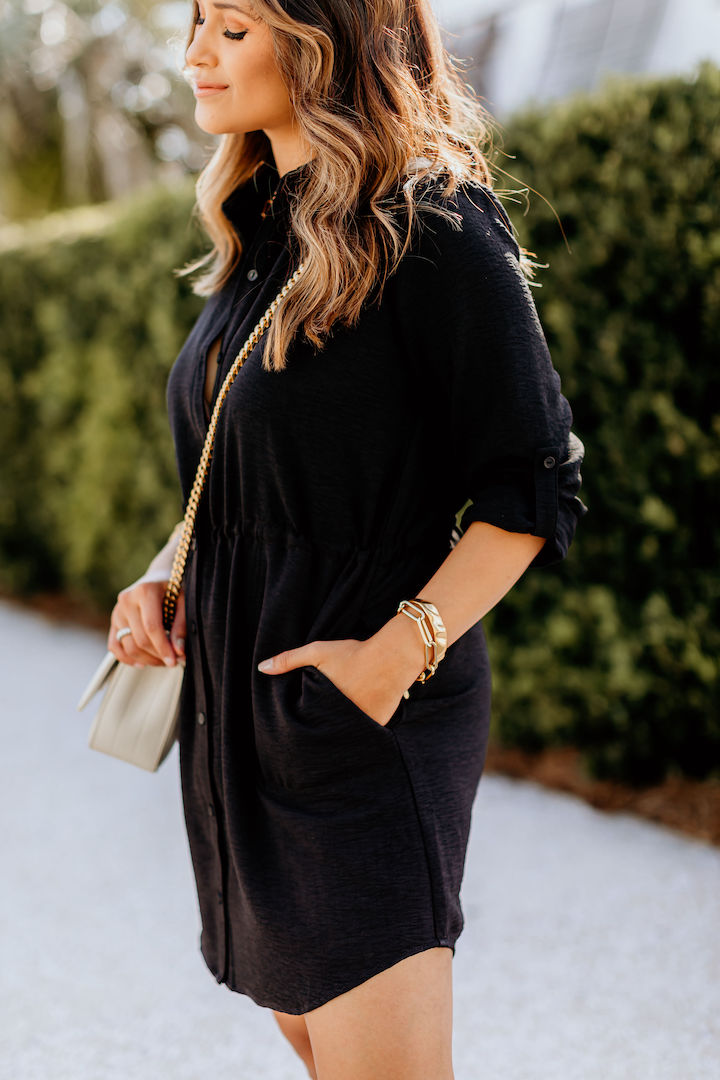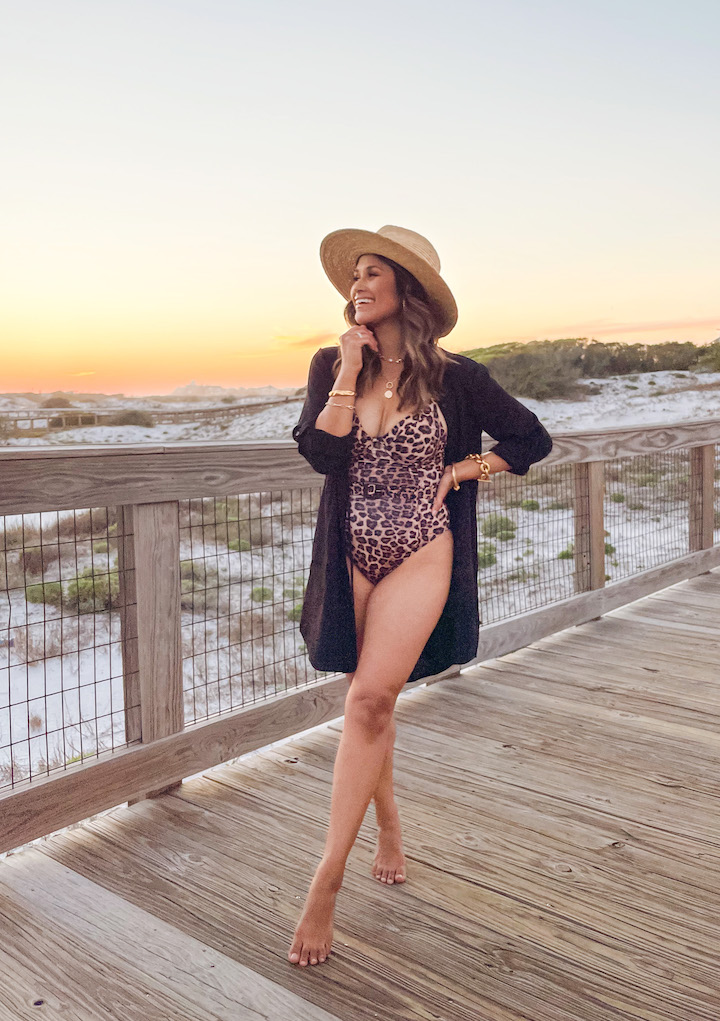 | Shop This Look |
Outfit: Jennifer Shirt Dress in black (designed by Haute Off The Rack in collaboration with Gibsonlook)– wearing sz XXS <– Take 15% OFF with code: HAUTE15 | Joanna Straw Hat | Showoff One Piece
Jewelry: Rio Necklace | Hera Bracelet | Holland Cuff Bracelet in Vintage Gold | Similar Coin Necklace | Julie Vos Paris Demi Hinge Cuff | Holland Hoop Earrings in Vintage Gold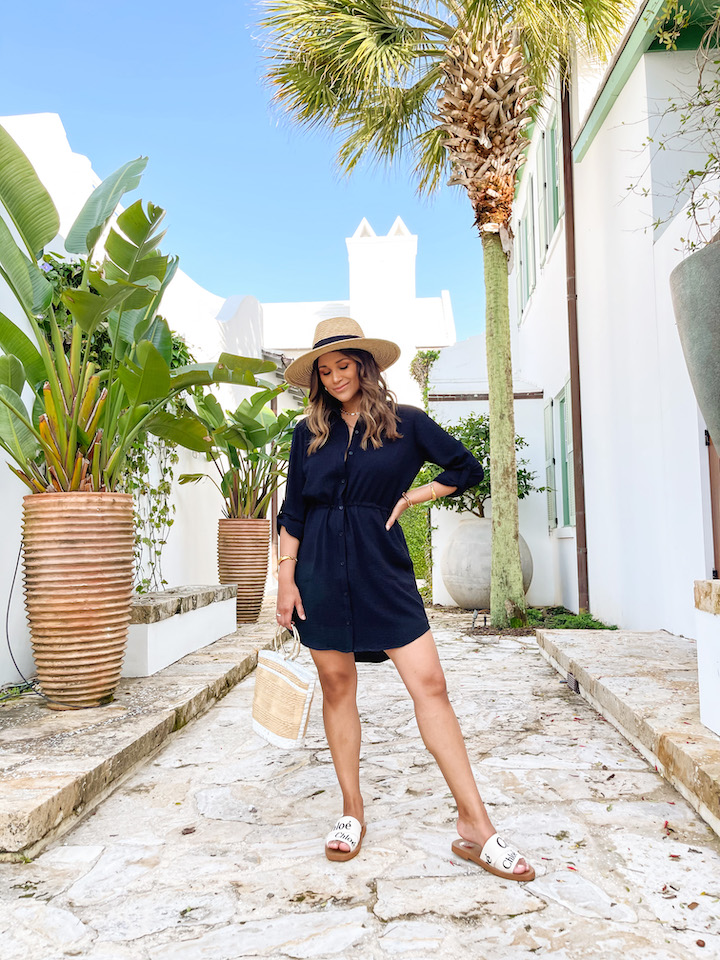 | Shop This Look |
Outfit: Jennifer Shirt Dress in black (designed by Haute Off The Rack in collaboration with Gibsonlook)– wearing sz XXS <– Take 15% OFF with code: HAUTE15 | Joanna Straw Hat | Natural Sol Mod Bowie Ring Handle Satchel Bag | Woody Flat Logo Ribbon Slide Sandals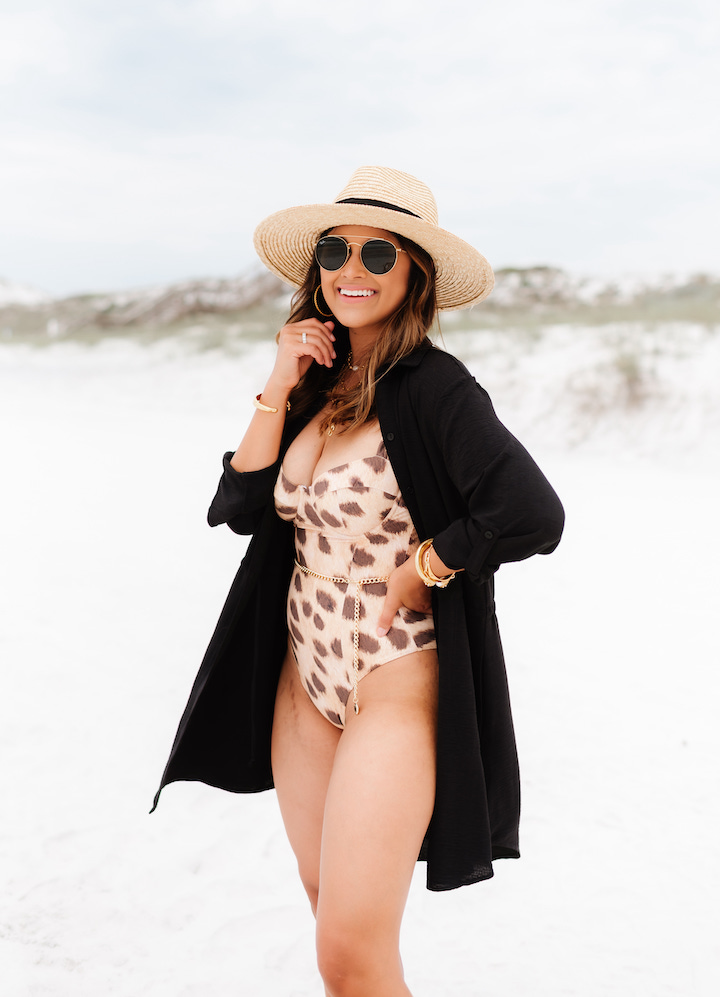 | Shop This Look |
Outfit: Jennifer Shirt Dress in black (designed by Haute Off The Rack in collaboration with Gibsonlook)– wearing sz XXS <– Take 15% OFF with code: HAUTE15 | Joanna Straw Hat | Vintage Danielle One Piece | Ray-Ban Sunglasses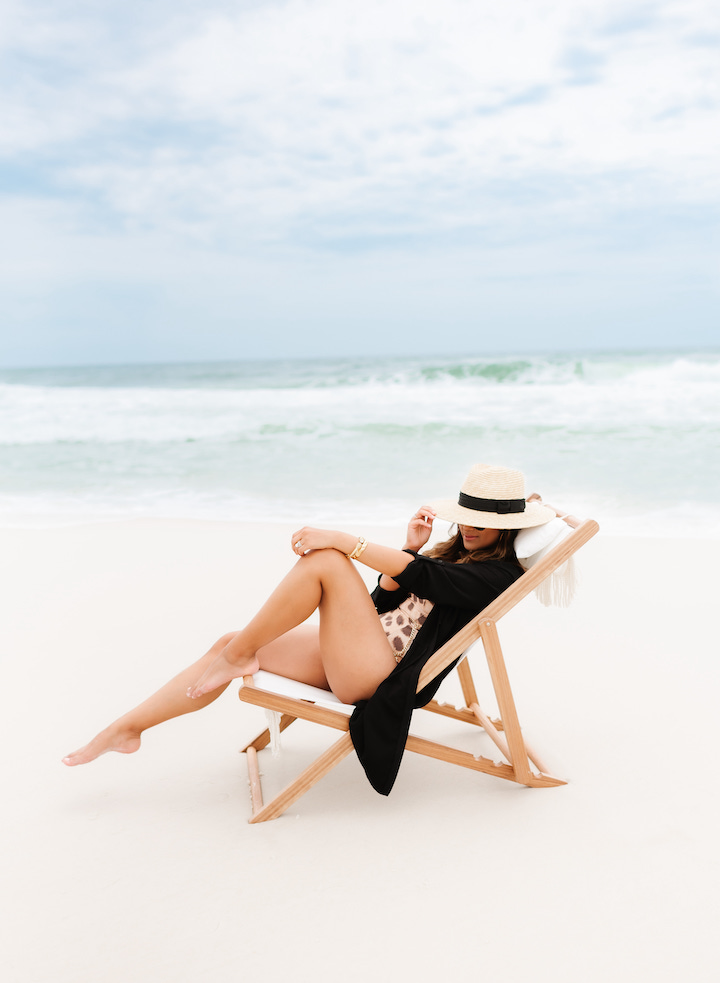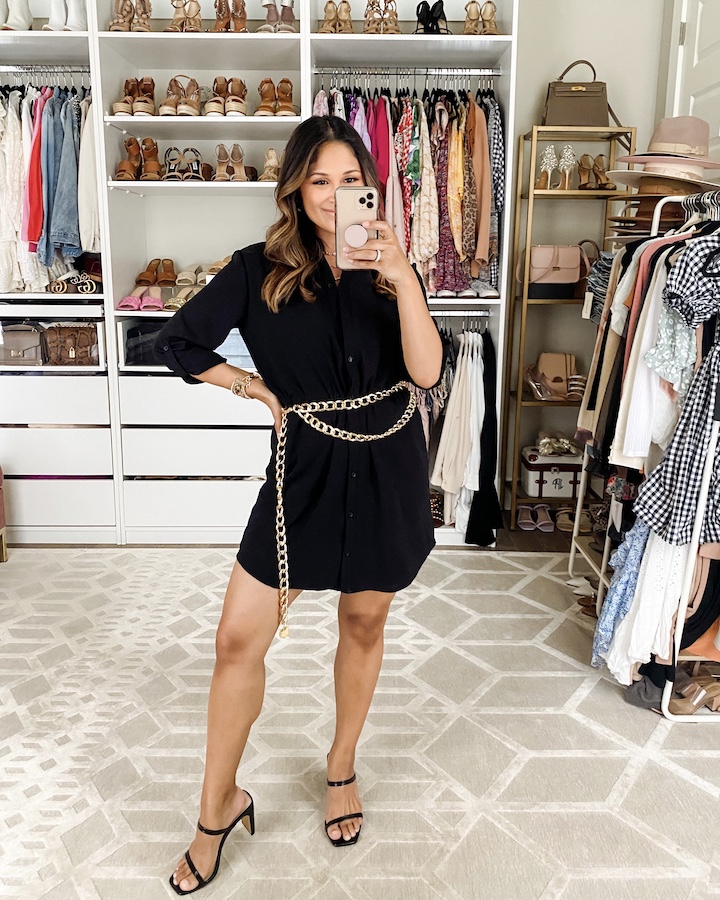 | Shop This Look |
Outfit: Jennifer Shirt Dress in black (designed by Haute Off The Rack in collaboration with Gibsonlook)– wearing sz XXS <– Take 15% OFF with code: HAUTE15 | The Drop Women's Avery Square Toe Two Strap High Heeled Sandal | Similar Gold Chain Belt